Hitting the gym after lockdown? Here are the 7 best headphones for your workout and running. 

One of the biggest issues when doing a workout/running is that headphones fall off.
We have carefully selected the best affordable wireless headphones that don't fall easily when running or doing an intensive workout.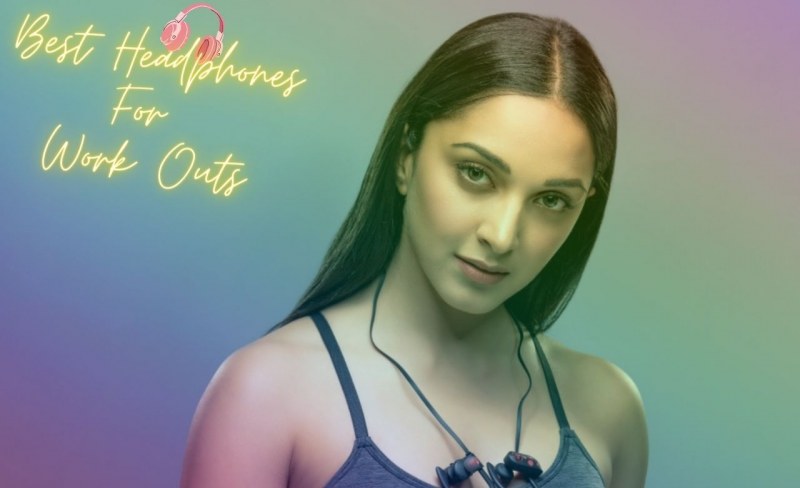 2020 was a terrible year in many ways. But it reminds us that our health and fitness are the most important assets that we have. Besides, we should put effort every day to improve our health and immunity.
Apart from taking an excellent diet, we need to exercise at least 4 times a week. And the most important thing that you should have for working out at the gym, home, or even going for a jog – Wireless headphones!
Also, the second best thing to get is a fitness band. 
Music elevates our moods and impacts our energy levels. What you need is the right dose of powerful beats to burn those extra calories and get back in shape.

We have compiled a list of gym/running headphones (that don't fall off) to make your workout fun, productive, and high on energy: 

1. boAt's Rockerz 255 Pro (Price Rs. 1599)
Now, if you are looking for a complete package that can keep that energetic music flowing while you sweat it out at the gym, then the boAt's Rockerz 255 Pro is ideal for you!

The additional earmuffs ensure that you skip, jump, run and stretch as much as you want but never reach out to your earphones for an adjustment.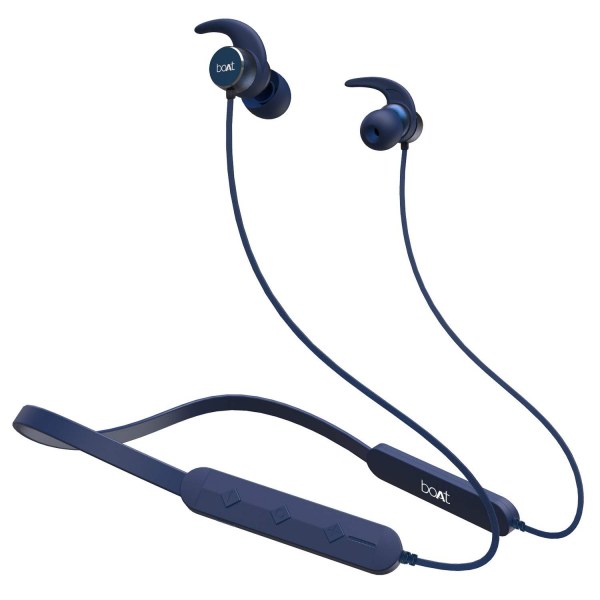 They hardly take an hour to get fully charged and provide playback of up to 6H. The 10mm drivers help you redefine your listening experience.
They also support Bluetooth V5.0 and provide a range of up to 10m, allowing you to connect your iOS or Android mobile device seamlessly!
These handle sweat very well, thanks to the IPX5 rating. All these features definitely make them the best headphones for a high power workout!

Also Read – Best Headphones for Gaming and Video Calls
2. JBL Endurance RunBT (Price Rs. 2099)
The JBL endurance line has been around for some time, but the RunBT is packed with some nifty features that make it quite fit for extensive physical exercise.
Included with the earphones, you'll find four pairs of ear tips and two rubber twist-lock guards that allow the earphones to sit more securely in your ears.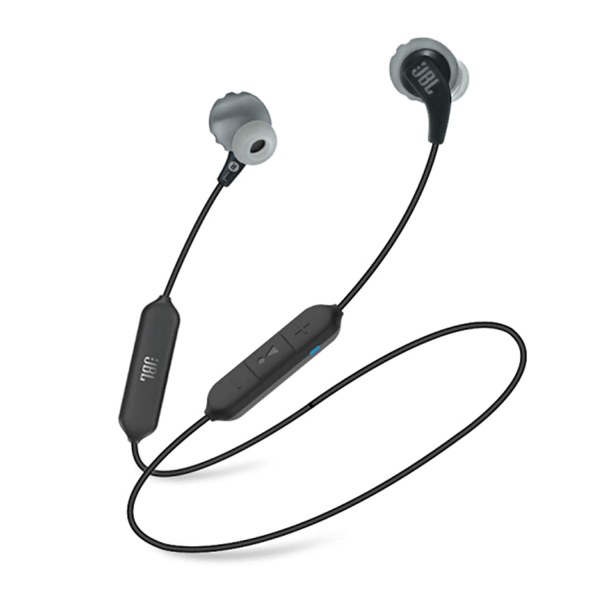 Thanks to Twist Lock and Flex Soft technologies, these headphones are lightweight and ergonomically built to ensure secure fit and stability no matter the workout.
JBL endurance run BT allow you to enjoy impactful music for up to 6H. However, the sound quality is good to hear high notes, but it's not all three-dimensional.
Finally, these also support magnetic buds, so when you are done sweating at the gym, just slap these together!  
3. Mivi Thunderbeats wireless earphones 

(Price Rs. 1329)
Designed to give you an uninterrupted and focussed workout, the Mivi Thunderbeats fit well in the ears, and the hooks ensure that they do not fall out easily.
If you are looking for something to use while running, this would be a good choice. The ear tips fit well and block out noise to some extent, so you won't need to crank the volume too high.

The 7 hours battery life keeps you going even after a heated workout session.
However, these support Bluetooth V4.1, which sometimes gives a lagged connection but at the same time allows you to pair with 2 devices at the same time.
Additionally, the metallic body allows you to sweat it out, high in spirits & style! 
Also, Check out our Best recommendations for Fitness bands.
4. Boult Audio Curve Pro 

(Price Rs. 1399)
This sporty & elegant Bluetooth headphone is a powerhouse of battery & style! It hardly takes 1- 1.5 hours to get a charge but provides playback of up to 12H.
The Oval shaped earbud with a nozzle tunnels the sound directly into the ears and provides you with a comfortable fit!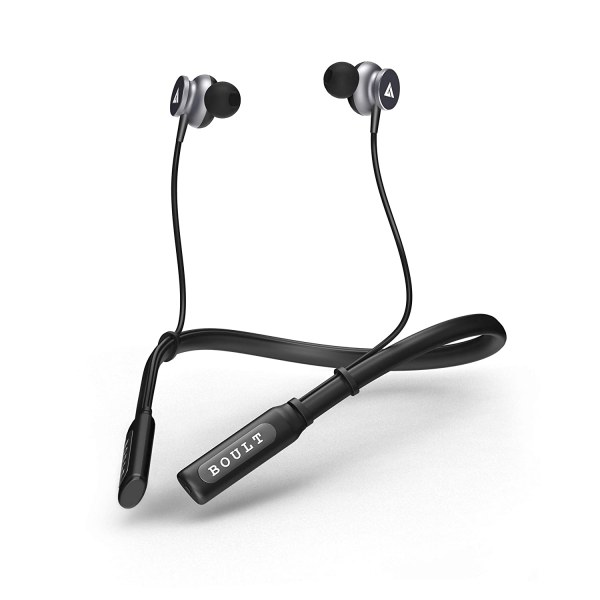 It also comes with built-in micro woofer drivers that provide a crisp bass and stable highs.
Also, if you are looking for good headphones with a mic, then it can be a good choice for you as it comes with high-quality mics on both earbuds.
It also comes with an IPX5 rating, which protects against any accidental splash or sweat.
5. GoNoise  Tune Flex (1,799)



Designed for comfort, these workout headphones are stylish & sleek. These are your perfect music partners that provide a playback time of up to 12H in a single charge!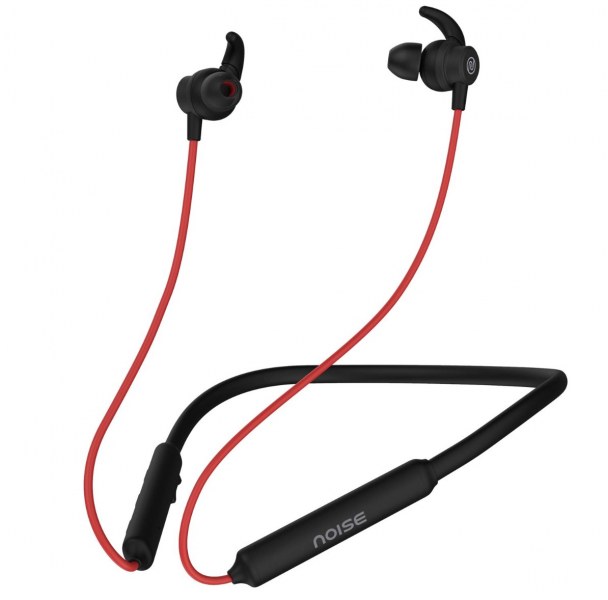 The 10mm dynamic drivers pump out music that is deep and of superior quality!

The IPX5 rating allows you to hit the gym without worrying about sweat or splash!
Additionally, the built-in remote allows you to answer/reject calls, play, pause, or skip a track without reaching out to your phone while engrossed in a heated workout session!

Having brushed over the features of these gym headphones,  one thing is for sure! All of these are designed for hustlers and doers!
The stellar music quality and exquisite features allow you to break the sweat in style.
Also, Check Out – Best Smart Watches for Men to Help Improve Your Fitness.
6. Huawei AM 61 (Price Rs. 2290)
The stylish and magnetic design brings easy portability via tangle-free, fit, secure with no holding back wireless earphones.
The massive 137 mAh battery lasts 11 hours of playback (about 220 songs) and 10 days on standby mode on a single full charge.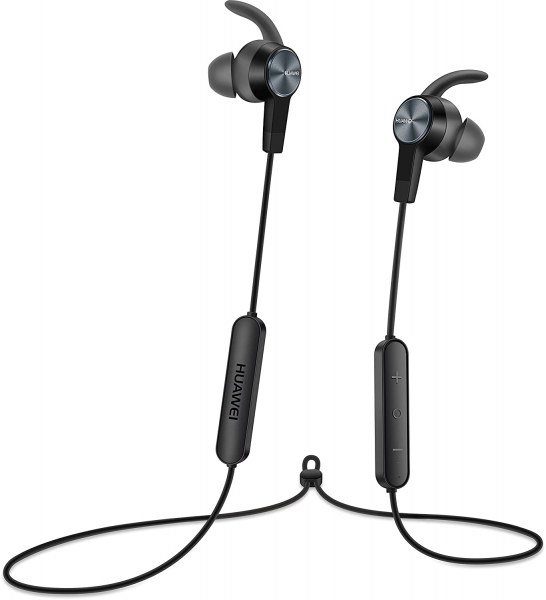 The 11 mm dynamic driver delivers superior audio with penetrating bass. The passive voice cancellation allows you to enjoy your music without any disruption.
The 5g light-weight comes with shark-fin ear wings. The IP52 rating gives a waterproofing and sweat proofing guarantee.
The passionate colors include midnight black, aurora blue, and flame red.
It supports Bluetooth 4.1 by enabling phone calls and music in a 10 m range. Allows direct charging through a USB cable.
Also, Check out – Top 10 True Wireless Earbuds India (Music, Calls, WorkOut) 2021
 7.  Noise Tune Sports 2 (Price Rs. 899)
The Noise Tune Sport 2 in-ear wireless Bluetooth earphones give enjoyable and deep bass through 10 mm dynamic drivers.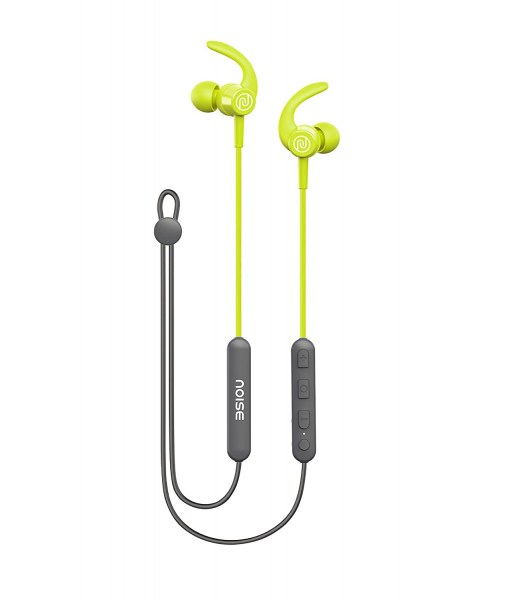 You can relish your favorite music without any barriers of up to 6 hours on a single charge. The dual pairing feature easily connects your device to allow calls and video.
The IPX4 sweat resistant rating gives you hold back for long-wearing hours for gym junkies.
The light-weight design has a flexible loop and silicone fin tips for long-lasting pleasure.
The wireless earphones allow you to manage calls, control volume, activate voice assistant with the inline button controls and mic.
8. Motorola Verve Loop 105 (Price Rs. 999)
If you are searching for a good and decent in-ear earphones, then this one is the best choice at an affordable price.
The ideal in-ear Bluetooth earphones have an in-line microphone and remote controls for calls and music tracks controlling.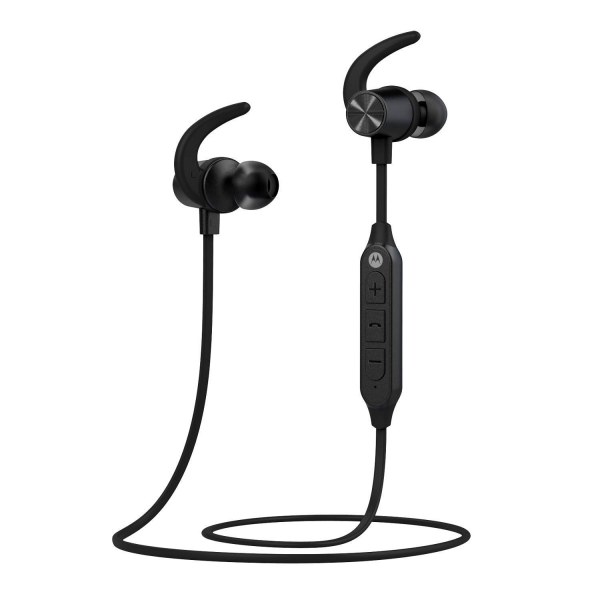 The tangle-free cables with magnetic earbuds lock together when not in used to avoid them from getting misplaced. The buds are soft with a comfortable and secure fit.
Motorola Verve Loop is the best gym companion with sweat and waterproof features, all thanks to its IPX5 certification.
It allows you to enjoy your desired music for up to 8 hours. Though the earphones are good at delivering the sound, yet it disappoints little when on call.
The Hubble connected app allows you to unlock 70K+ Amazon Alexa skills.
Further Reading:
8 Best Hi-Res, Over-Ear, Wireless Headphones With ANC For Audiophiles
10 Best Online Deals on TWS and Wireless Headphones
10 Best Affordable Wired Headphones In India to Buy Online
Co-Author – Heena Makwana
*Disclosure - Dear Reader, Independent, Unbiased Tech Journalism is getting harder. To keep the lights on Candytech.in really need your help. Share, Like,
Follow-Us on Social, Sign-up
, or buy products using our links to keep this small business alive. Thank You For Being A Reader!