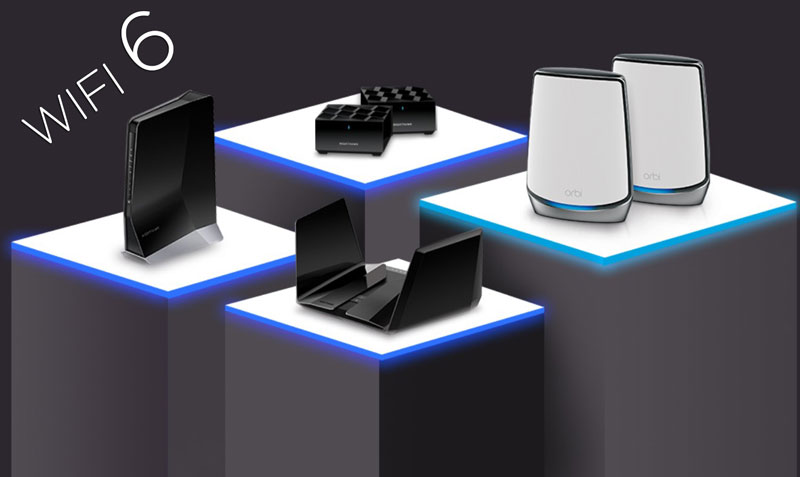 Looking to upgrade your router or planning to buy a new one. You need to know about WIFI 6 technology and the best WIFI 6 routers in India or globally.
What is WiFi 6?
In simple words, the WIFI 6 or 802.11ax is the latest standard for WIFI connectivity that replaces the WIFI 5 or 802.11ac.
The WiFi 6 technology offers connecting devices improved speed, efficiency, and battery life. It also reduces network congestion.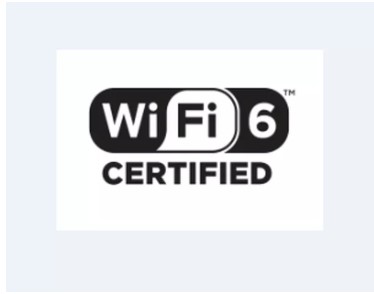 The WiFi 6 routers will replace the last-gen 802.11ac routers in the coming years.
WIFI 6, also known as WiFi 802.11ax, came into existence due to the surging number of connected devices.
Now we have many IoT devices in our homes; WiFi 6 router delivers the throughput efficiently. These are faster and better at transferring data than the earlier versions.
Benefits of WiFi 6 Router
Offers the highest level of performance (OFDMA).
Powerful Real-World Speeds and Range, Lower Latency.
Ideal for Smart Homes - More Connected Devices
Appropriate for 4k/8k streaming and gaming.
Excellent performance at longer distances.
You can read more about the Pros and cons. We even did a WIFI 6 Vs. WIFI 5 Test - you can check the results at the end of this article.
Let's check out the Best WIFI 6 Routers Available in India:
1. TP-link AX 1500 WiFi 6 Router - Price Rs. 4999 (Affordable)
The first one on our list is the TP-Link AX 1500. It is one of the cheapest WIFI 6 routers available in the market and is one of the top-selling products from the brand.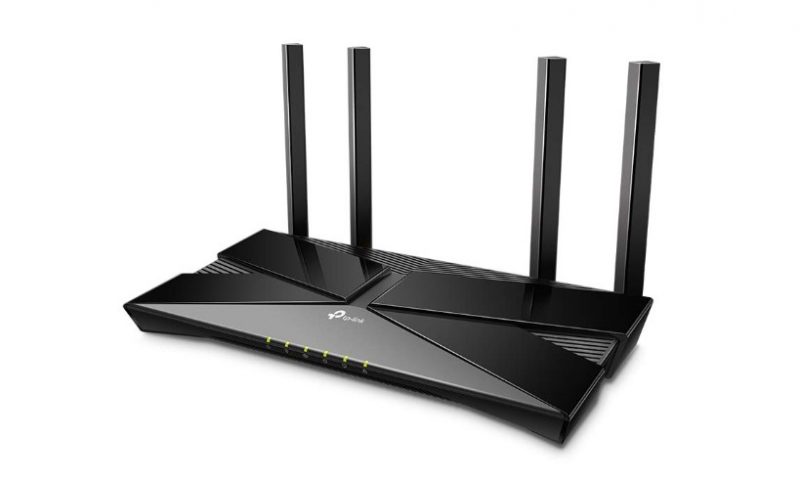 Its efficient wireless performance, excellent processing, convenient installation, and stable network connectivity have gained popularity.
TP-Link AX 1500 has got an eye-catching, slender, and sleek design. The dual-band router is equipped with WiFi 6 technology, giving a maximum throughput of 1550 Mbps.
One of the most fascinating things about Archer AX 10 is MU-MIMO technology support and OFDMA.
Meanwhile, TP-Link AX 10 (AX 1500) offers the highest speed of 1200 Mbps.
It is worth noting that OFDMA technology on routers equipped with WiFi 6 support offers a strong-speed network even when several devices are connected.
Further, the TP-Link AX 10 (AX 1500) comes with a triple-core processor with 1.5 Ghz clock speed and is not a slouch. Also, you can easily use this router with 1 Gbps broadband data plans.
Key Specs for TP-Link AX 1500:
Size: 10.2 x 5 x 1.3 inches
Antennas: 4 Antennas (fixed).
Wi-Fi Spec: 5 GHz 802.11ax dual-band
Ports: N/A
MU-MIMO Beam Forming Tech.
Range: 1100 sqft.
Speeds - 5 GHz: 1201 Mbps (802.11ax), 2.4 GHz: 300 Mbps (802.11n)
VPN support, App Support
Up to 4 Streams.
Price: $50.99 or Rs. 4,999
PROS
Affordable with great features
Can be controlled remotely
Excellent multi-lingual support
Good 5Ghz throughput and signal range
CONS
Should have anti-malware tools support
No USB port
2. D-Link DIR-X1560 WiFi 6 Router - Price Rs. 5499 (ODMA technology)
The D-Link DIR-X1560 is another affordable WIFI 6 router that you can purchase for just Rs. 5499.
The D-link DIR-X1560 WiFi 6 router works on an orthogonal Division Multiple Access (ODMA) technology.It allows small data packets destined for multiple devices to be transmitted together in place of queue up for transmission.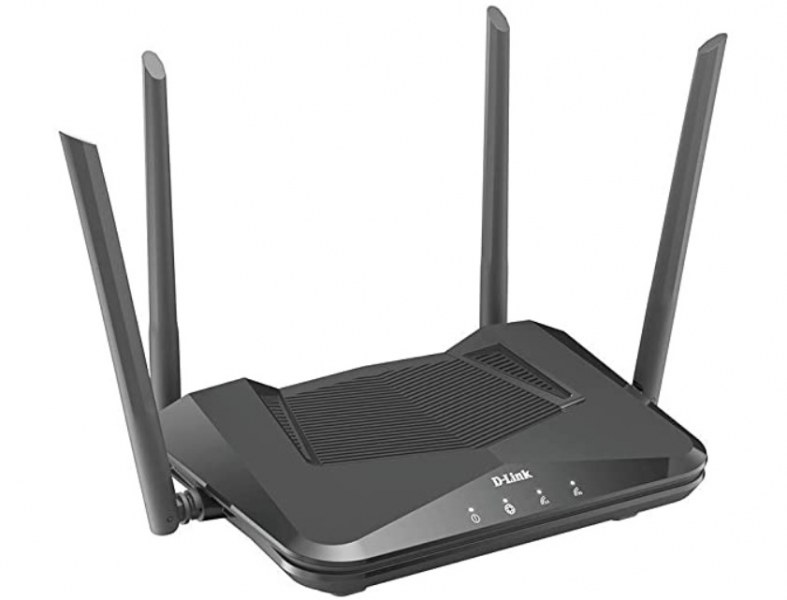 It has four high-gain antennas and a built-in power amplifier that extends the WiFi router range and ensures a more robust, faster, and reliable network. The D-link DIR-X1560 WiFi 6 router uses MU-MIMO technology to simultaneously distribute data to multiple devices.
Talking about speed, It is dual-band WiFi and offers a speed of up to 1200Mbps on the 5Ghz band and 300Mbps speed on the 2.4Ghz band. It is also an excellent gaming router for a buffer-free gaming experience.
It has the latest WPA3 encryption support for better security and protection from threats.
The setup process of this router is easy, and it also works with smart devices like google assistant and Alexa.
Lastly, the affordable router is available on Amazon for purchase for Rs 5,499.
Key Specifications D-link DIR-X1560
Works on an ODMA technology.
Comes with four high-gain antennas for maximum area coverage.
Offers you up to 1.5Gbps speed.
Freuency band – 5Ghz and 2.4Ghz.
Supports WIFI 5 and WIFI 6.
Also, users can connect multiple devices simultaneously with MU-MIMO technology.
Latest WPA3 encryption for safety from threats.
The setup process is easy.
Also compatible with smart speakers like Alexa and google assistant.
Price - $75 or Rs 5,499
PROS
Excellent 5Ghz performance with ODMA technology
Supports voice control like Alexa and Google assistant
Improved WPA3 encryption for safety
CONS
The coverage area is not huge.
3. NETGEAR 4-Stream Wi-Fi 6 Router - Price Rs. 7,999
Netgear4-stream WiFi 6 router ensures that your wireless network runs without any hassle and can also future-proof your home effectively. The router is available for a price tag of Rs. 7,999.
You will not face any hassle when it comes to installation. You can connect to your existing cable modem and set up in minutes with the nighthawk app.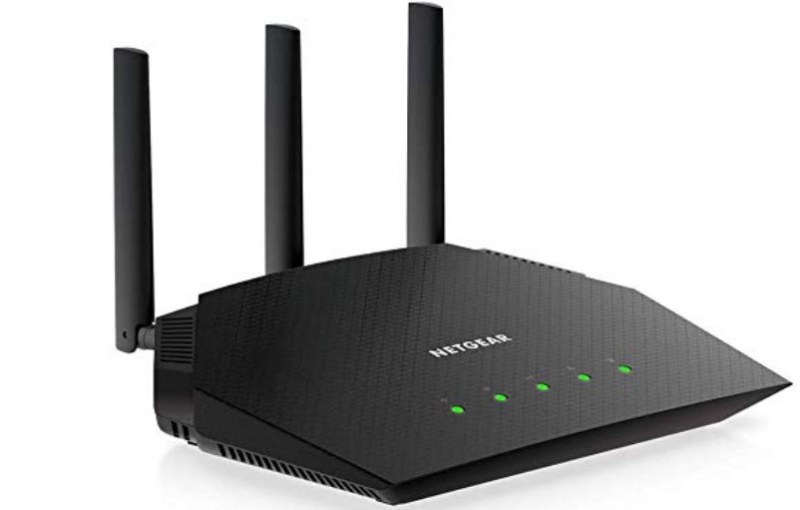 The top highlight of the RAX10is that it offers a speed of up to 1.8 Gbps and is also compatible with any Internet Service Provider up to 1Gbps including cable, satellite, fiber, DSL, and more.
It comes with various connectivity options such as (4x) Gigabit Ethernet LAN port, (1x) WAN port, reset, and power button.
Moreover, it comes with three external antennas that offer coverage up to 1500 sq. ft. and also support Amazon Alexa and Google Assistant Voice Control.
Furthermore, the router has WPA2/WPA3 wireless security protocols to protect from cyber threats, and It is available for $107 or Rs. 7,899.
KEY SPECIFICATIONS FOR THE NETGEAR RAX10 WiFi 6 Router
Works on OFDMA technology.
Processor: 1.5GHz quad-core processor.
WiFi speed: offers up to 1.8Gbps speed.
Comes with three external antennas.
Coverage area : 1500 sq.ft.
Easy setup with the Nighthawk app.
Also, support Alexa and google assistant voice control.
WPA2/WPA3 wireless security protocol.
Weight: 1.1Kg
Price: $107 or Rs 7,999.
PROS
Works on OFDMA technology
Easy to install with a great user interface
Support voice assistant
CONS
The company should work on the firmware issue
4. TP-Link AX 3000 - Price Rs. 7999 (Best connectivity)
The router is quite affordable and offers reliable WiFi along with good coverage. You will come across plenty of network settings and customization.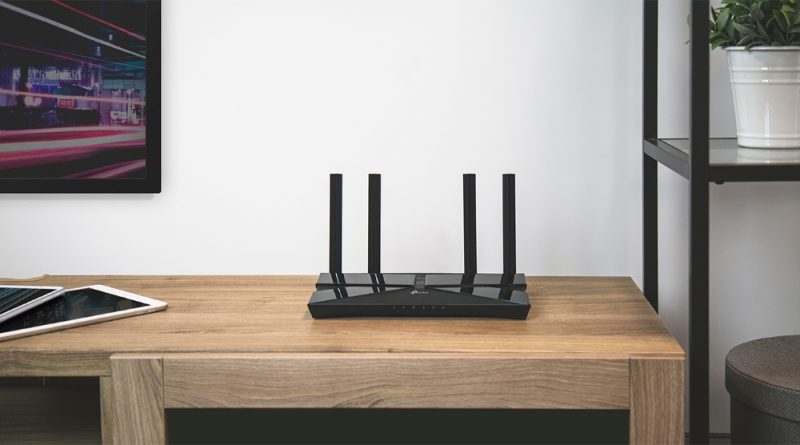 It comes with a responsive web user interface and a useful mobile app. The design for the AX 3000 is the same as the AX 1500 but comes with different internals.
It can be termed as lightweight and wall-mountable. The TP-Link AX 3000 has four external or non-removable antennas sticking up from its back.
It has four standard Gigabit LAN ports and one Gigabit WAN port. You will not find any multi-gig port, no Link Aggregation, and no dual-WAN.
Key Specs for the TP-Link AX 3000:
Wi-Fi technology: Dual-band Wi-Fi 6 (802.11ax) AX3000
Connectivity - 5 GHz: 2402 Mbps (802.11ax), 2.4 GHz: 574 Mbps (802.11ax)
Low Latency - Ideal for Gaming.
Dual-Core Processor.
USB Port: One USB 2.0 port
MU-MIMO - Beamforming Technology
Ethernet Speeds Up to 3 Gbps
Range: 1800 ft²
Mobile App: TP-Link Tether
Price: $110 or Rs. 7,999
PROS
Excellent signal strength performance
Fabulous anti-malware protection
Affordable and reliable WiFi coverage
CONS
It would be best if it supports WPA3.
5. Asus RT-AX55 AX1800 Dual Band WiFi 6 Router - Price Rs. 9689 (Reliable)
Asus is one of the top motherboard and gaming brands, and the Asus WiFi 6 router is one of the most reliable products from the company.
The AX1800 is a next-generation WiFi 6 (802.11ax) router supporting MU-MIMO and OFDMA technology for better capacity and efficiency.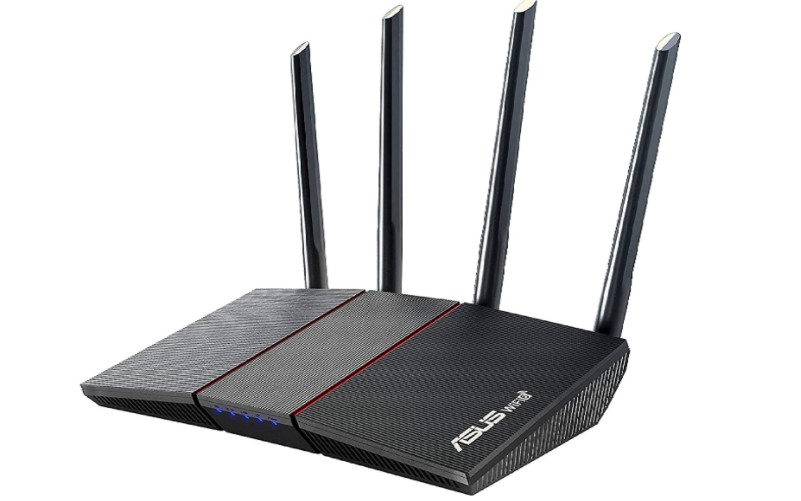 It comes with four external or non-removable antennas sticking up from its back and also has four customary Gigabit LAN ports, one Gigabit WAN port, WPS button, Reset button, DC-In socket, and power switch.
Meanwhile, the Asus AX1800 offers 1024-QAM for dramatically faster wireless connections and speeds up to 1201 Mbps on the 5GHz and up to 574 Mbps on the 2.4 GHz band.
Additionally, the router offers a lifetime free AiProtection Classic powered by Trend Micro with automatic, regularly updated security signatures to protect your devices and personal data from internet threats.
The Asus AX1800 dual-band WiFi 6 router is available online for a price tag of Rs 9,689.
KEY SPECS FOR THE Asus RT-AX55 AX1800
Next-generation WiFi 6 (802.11ax) router.
Connectivity – 5 GHz: 1201 Mbps (802.11ax), 2.4 GHz: 574 Mbps (802.11ax)
Low Latency – Ideal for Gaming.
Comes with 4 antennas.
1.5 GHz quad-core processor.
MU-MIMO and OFDMA technology support.
Also, integrate with Alexa.
Mobile App: Asus router app.
Price: $132 or Rs. 9,689
PROS
Excellent performance with stable connectivity
Ideal for gaming because of its low latency
Supports OFDMA and MU-MIMO technology
CONS
5 G Hz coverage could be better.
6. Linksys Max-Stream MR7350 AX1800 Mesh Wi-Fi 6 Router - Price Rs. 11,999
Linksys WiFi 6 AX 1800 is a mesh router system that you can use to cover a medium or large house and later if you decide to grow your network.
The router is expensive, available for Rs. 11,999 but is worth the price considering speed and coverage.
So this router is future-ready that will expand by adding any Linksys mesh-compatible products.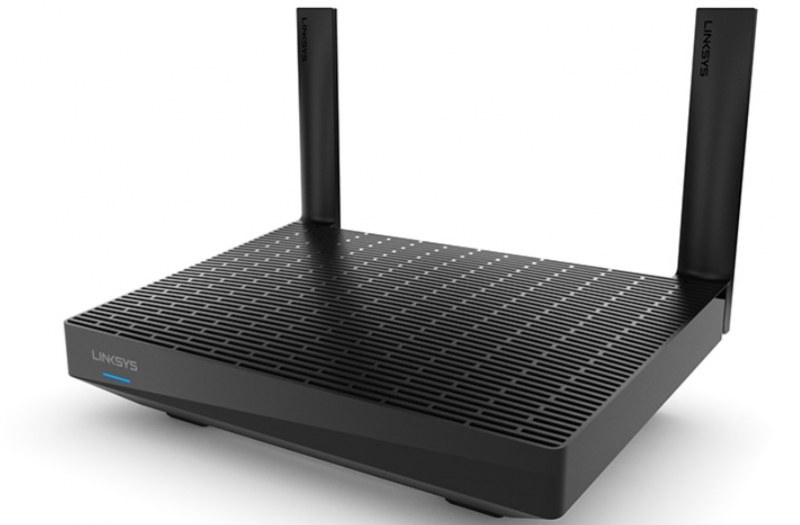 The router can support dual bands, namely one 2.4 GHz and 5GHz, and the entire router has been powered by a 1.2 GHz Quad-core Processor and OFDMA technology for enhanced speed in high-density areas.
Meanwhile, it comes with two external adjustable antennas that provide a signal in a wide area of up to 1700 sq. ft. So, bye-bye to all dead zones of your house.
You can easily set up the device with the Linksys app and ensure a safe Internet experience for your kids by using parental control support.
KEY SPECIFICATIONS FOR LINKSYS AX1800 Mesh WiFi 6 router
Works on OFDMA technology.
Processor: 1.2GHz quad-core processor.
WiFi speed: offer a speed up to 1.2Ghz.
Number of USB ports: It offers four Ethernet LAN ports and a WAN port.
Comes with two external adjustable antennas.
Coverage area: 1700 sq. ft.
Easily set up the router by using the Linksys app.
Gigabit Ethernet Ports and USB 3.0 Port.
Price: $175 or Rs 11,999.
PROS
Easy to manage and install
Supports OFDMA technology for a stable connection
Adjustable external antennas
Click Page 2 Below To Check Out 3 More Long Range Routers with WIFI 6 Support 🙂
Page 1 | Page 2