If you are looking for the best long-range WIFI router for your home or office, we have got the best suggestions for you.
It has become imperative to get hold of an affordable long-range Wi-Fi router to get great speed and effective coverage.
We often suffer from poor network issues at home/offices with challenging layouts.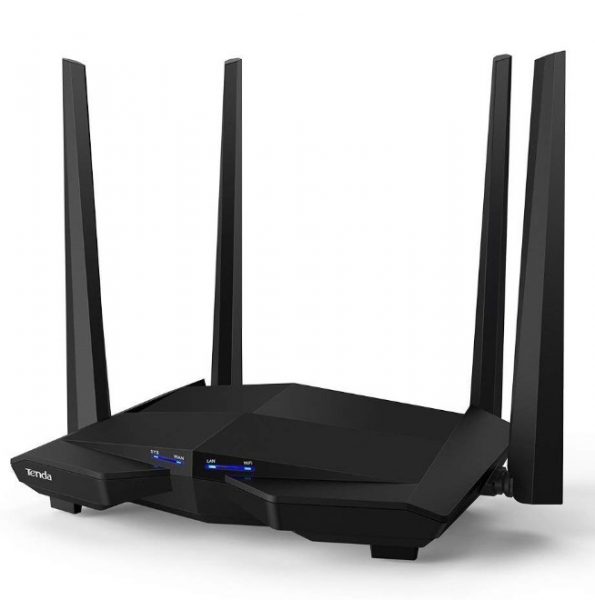 Also, you need a simple to configure and manage the WIFI network for your home.
Also, in case you have a large bungalow, the best solution is to buy either two similar routers and use the second router in the repeater mode. You can even buy a repeater (Range Extender).
Two routers will give you better coverage and speed in comparison to a single slightly expensive router. Also, another solution that is superior is – WIFI Mesh routers.
The WIFI Mesh routers will cost above Rs. 6000 or $80 but offer seamless connectivity.
*Myth – Also, a lot of people think that have 4 antennas will offer better coverage – it is not always true. Even two high-powered Antennas can offer a longer range and coverage than multiple antennas. So don't worry about the number of Antennas.
Also, another notable point is that the 5 Ghz band will offer only 70%  of the range of 2.4 Ghz coverage typically.
So for longer range, the 2.4 Ghz band is more effective and for higher speeds, the 5 Ghz band is better.
We have curated a list of economical yet long-range Wi-Fi routers that will keep you connected even in the distant corners of your house. Here they are:
10. TP-link N300 WiFi Wireless Router
The presence of three 5dBi high gain antennas is perfect for a small to medium house that lets you never lose connection and enjoy a more stable internet.
Moreover, set up your N300 router in minutes all thanks to its intuitive web interface and the powerful Tether app that provides the easiest way to access and manage your router on your smartphone.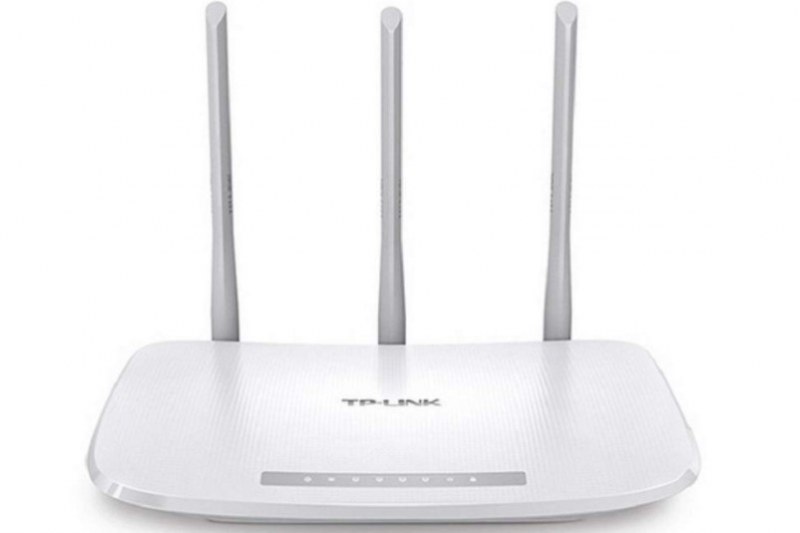 Additionally, The router offers up to 300Mbps wireless speed makes it a practical solution for home network applications like file download, video chat, or online streaming.
It has WPA2 encryption for preventing the network from outside intrusions and also has easy parent control support that allows parents or administrators to deploy restricted access for children or staff.
For purchasing, it is available online for a price tag of Rs 1,199.
KEY SPECIFICATION
Offers you stable connections via three high-gain antennas.
5 dBi Antennas.
Offers up to 300Mbps wireless speed.
Offers easy network management with the help of the TP-Link Tether app.
WPA2 encryption for security.
Easy parent control facility.
Can also remove Wi-Fi dead zones
Available for Rs 1,199.
Router dimensions are 14.4 x 23 x 3.5 cm.
Offers you 3 years of warranty
9

. Tenda F3 300Mbps Wireless Router with 3 External Antennas

Tenda F3 is one of the most affordable long-range wifi routers on this list and comes with decent coverage and speed.

The wireless router is ideal for small and medium houses.

You will enjoy the super-easy setup interface that will allow you to access the Internet effortlessly.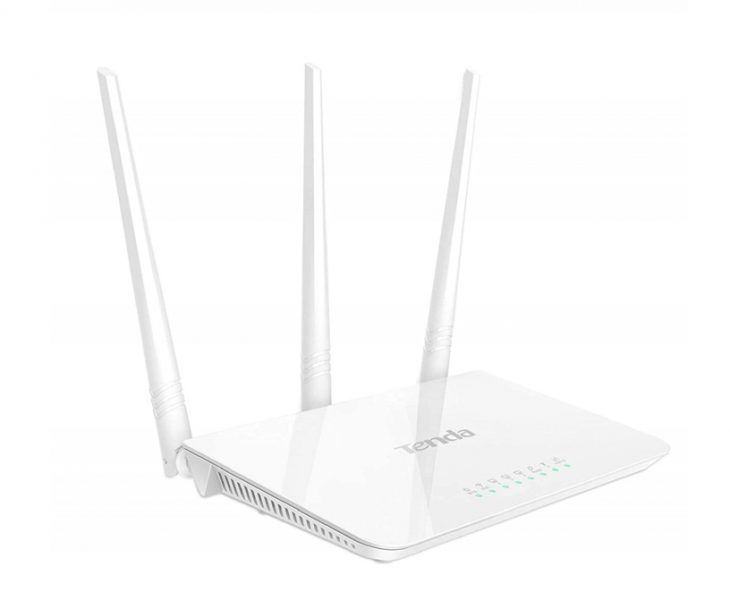 The presence of three external antennas will amplify the Wi-Fi connection all across your home and you will enjoy perfect coverage.
The wireless router's advanced chip ensures stable and swift wireless performance thus making it appropriate for streaming music, uploading photos, streaming HD videos, and other activities that require huge bandwidth.
You can also make optimum utilization of the Wi-Fi timing function. It lets you set the time to turn the Wi-Fi on and off.
The user interface is simple and you can access it using the web browser on a phone or a laptop. It is easy to configure and is simple to use and maintain.
For instance, when you sleep, the Wi-Fi switches off at a particular time and saves you more energy.  It also supports the security mechanism WPA, WPA2, WPS-PSK to enhance the level of security. 
The router is available for a price tag of Rs. 1199.
Key specifications
Offers you 3*5Dbi external antennas
You will get IP based bandwidth control
Single Band – 2.4 GHz
Speed – 300 MBPS
Offers top-level security mechanism
Allows you to enjoy a Wi-Fi experience
It is economically priced
The price of the router is Rs 1274
Product dimensions are 12.7 x 9.1 x 2.6 cm
Gives you 3 years warranty
Ideal for small and Medium flats.
Can buy two to use in the repeater mode.
8. iBall Baton iB-WRD12GN, 1200M Mesh Gigabit Dual Band Router
The iBall Baton Baton iB-WRD12GN can be explained as the next-generation 802.11ac wireless router. It has emerged as one of the best solutions for your home and office.
It can effectively create a high-speed wireless connection so that you can enjoy your online games, attend your online classes, and complete your office work.
You can also stream HD videos at the same time without any hassle. With the presence of Smart App Management and i-Connect Mobile App, you can control and monitor your router remotely at your fingertips at any point in time.
I used iBall routers and the user interface is very easy and simple without too many confusing options. You can also access the router using a browser without the need of downloading any App.
The router comes with Mesh technology to ensure you can use multiple routers to extend the coverage.
 It offers good compatibility with phones running anything above Android 4.0 and iOS 9.0.
The other features include an LED control, remote wakeup, etc.
The availability of beamforming technology will ensure stronger wireless performance and signal coverage to your wireless device. It is available for a price tag of Rs 2099.
Key specs for iBall Baton iB-WRD12EN 1200M
Offers dual-band AC technology (2.4 GHz+ 5GHz)
You will get 5dBi x 4 Omni-directional antennas
Offers smart mobile app
Speeds Upto 1200 MBPS
Operation mode is router/WISP/Access point
Gives MU-MIMO technology for more stable and optimized data speed
Higher data transmission speed up to 1200 Mbps
Product dimensions are 17 x 17 x 2.4 cm
3 years warranty
Price – Rs. 2099
 7. D-Link DIR-650IN Wireless N300 Router
The router looks quite eye-catching and helps in meeting your entire Internet-related requirement.
The high-performance router allows you to share your broadband internet connection with all your devices. If you are planning to buy the router, you need to shell out Rs 999.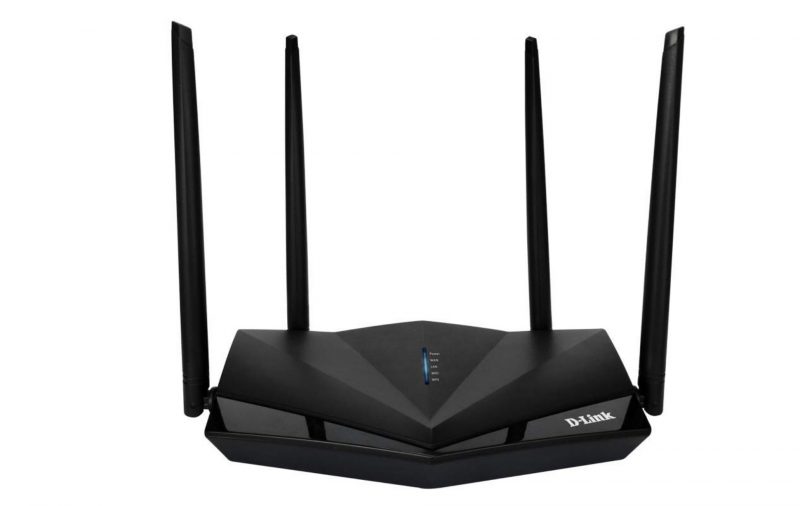 It is an ideal replacement for the Tenda F3 and offers similar coverage and features.
It can effectively connect both wired and wireless products to the router so that you can access the Internet at any point in time.
When you buy it you will get robust security features. You will like the easy setup offered by the router.
Key specifications
It gives you 300 Mbps wireless speed.
Band – 2.4 Ghz Only.
Speed – 300 Mbps
Offers several operating modes namely Router/AP/Repeater/Client/client or repeater
The presence of a guest zone allows the guest to access the Internet instead of your LAN
You will get four 5dBi external antennae that will enhance your wireless coverage
Product dimension is 29 x 28.2 x 4.8 cm
Offers warranty of 3 years
You will get components like DIR-650IN, Power Adaptor, Ethernet Cable and QIG
Can Work in Repeater or WISP mode.
6. TP-Link Archer C6 Gigabit, Dual Band Router (Recommended)
The presence of 5 high-performance antennas (4 external and 1 internal) in the router helps in giving you effective coverage throughout your home.
It offers convenience to set up with the Tether App. Notably, Archer C6 can produce a trustworthy and super-fast network.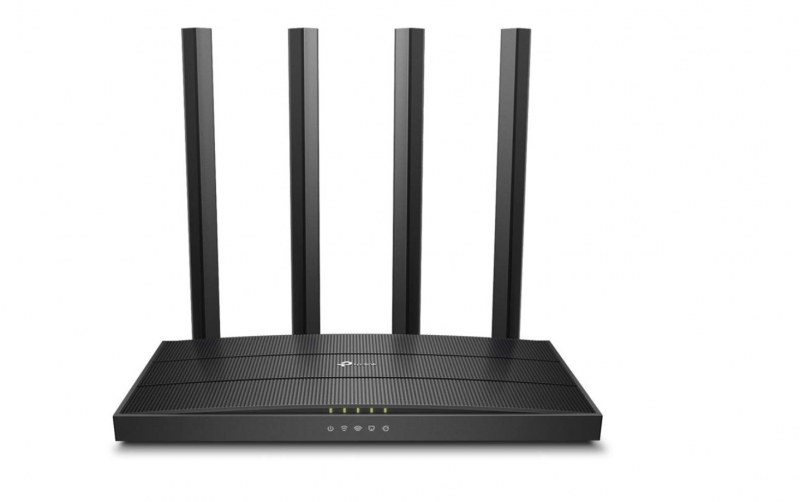 The router uses 802.11ac Wi-Fi technology. The 2.4GHz band can provide speed up to 300 Mbps while the 5GHz band can deliver speed up to 867Mbps.
It is ideal for video streaming and hassle-free online gaming.
The router comes with a High-performance Qualcomm chipset for lag-free operations and also supports MU MIMO technology for extended range and coverage. 
The router also comes with Gigabit Lan and Wan ports that allow for a blazing fast ethernet connection.
Key Specification
Offers you stable connections via 4 external antennas and one internal gives stable wireless connections
5 dBi Antennas
Offers wider coverage as a result of beamforming technology
MU-MIMO technology gives a smoother network
Offers easy network management with the help of TP-Link Tether
Access Point mode helps you create a new Wi-Fi access point
It supports one mesh function by connecting different devices 
Can also remove Wi-Fi dead zones
Gigabit Ports -1 Gigabit WAN port 4 Gigabit LAN port
Available for Rs 2499
Product dimensions are 14.4 x 23 x 3.7 cm
Offers you 3 years of warranty
5.
Mercusys AC1200 Wireless Dual Band Router
The Mercusys WiFi router creates a reliable, blazing-fast Wi-Fi network using the powerful 802.11ac Wi-Fi standard.
It has 3x faster than wireless N speeds and is one of the best solutions for your home and office.
Additionally, the router comes with dual-band connection options that offer 300Mbps speed over the 2.4GHz band is great for surfing and emails, while 867Mbps over the 5GHz band covers bandwidth-intensive tasks like HD streaming and gaming.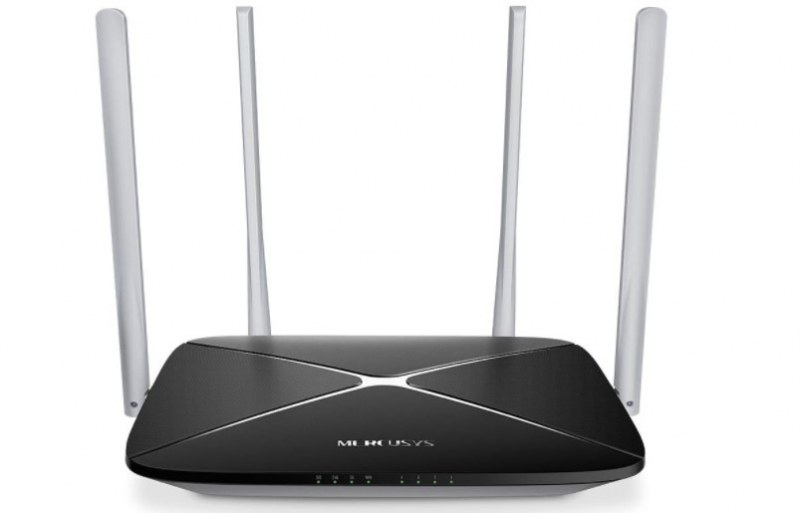 This WiFi router has four external 5dBi antennas powered with advanced antenna technology provide users with larger wireless coverage and wireless signal intensity throughout your large home or office
Moreover, it has an easy 3-step installation to set up your WiFi router in minutes by using the Mercusys app.
Firstly, create your unique login password.
Enter the required information and choose your internet service.
Lastly,

Set 

your wireless network name ( SSID ) and password.
Additionally, it comes with easy Parental Controls & Access Control to supervise children and staff with responsible access and you can easily set up a black or white list and limit the time of web access.
For protection and safety, The router comes with WPA/WPA2 encryption that creates an active defense against security threats and intruders.
The 2×2 MIMO technology increases wireless transmission efficiency between multiple devices and is available online for a price tag of Rs 1,789.
KEY SPECS FOR MerCUsys AC1200 dual-band wifi router
Provide higher data transmission speed up to 1200 Mbps.
Offers dual-band frequency (2.4 GHz+ 5GHz).
You will get 5dBi x 4 Omni-directional antennas.
Comes with WPA/WPA2 encryption for protection and safety.
Easy 3-step installation process.
Comes with 2×2 MIMO technology for more stable and optimized data speed.
Also has parental and access control support.
Product dimensions are 22.2 x 14 x 3.2 cm.
3 years warranty.
Price – Rs. 1,789.
4. TP-Link TL-WR841HP High-Power Wireless-N Router
The Wireless-N router can boost your power and coverage. It is a single band router with long antennas that offer 9 dBi signal strength.
If you don't want to use a repeater or a secondary router then this TP-Link router will offer you one of the highest coverage in the affordable price range.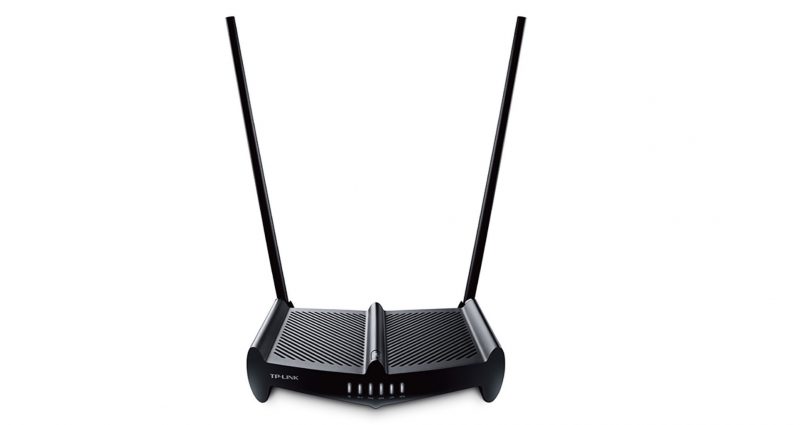 The 300Mbps router has been designed in such a way the signal remains strong even if it passes through barriers and walls.
 The robust tether app and intuitive web interface let you set up the router in minutes.
The Tether also allows you to control your network settings that may include parental controls and access control policies.
The router also functions as a range extender or wireless access point thus giving you the flexibility that you desire and deserve.
The independent high power amplifiers offer you additional output power when you compare it to a regular router.
The router does not contain a modem and works effectively with cable broadbands.
Key specifications
It offers you an increased range above 5,000 sq. ft
The strong Wi-Fi signal can easily eliminate dead zones
High Gain 9 dBi Antennas
Single Band – 2.4 Ghz Only
You will get three wireless modes that may include a router, range extender, and access point
You will get 300Mbs wireless speed
The price of the product is Rs 2399
Product dimensions are 18.7 x 22.8 x 4.8 cm
Offers three years warranty
Price Rs. 2399
3. Tenda AC5 V3 AC1200 Smart Wireless Dual-Band 1200Mbps WiFi Router
The smart dual-band Wi-Fi router gives you a powerful signal and stable performance. It is equipped with four 5dBI dual-band omnidirectional antennas.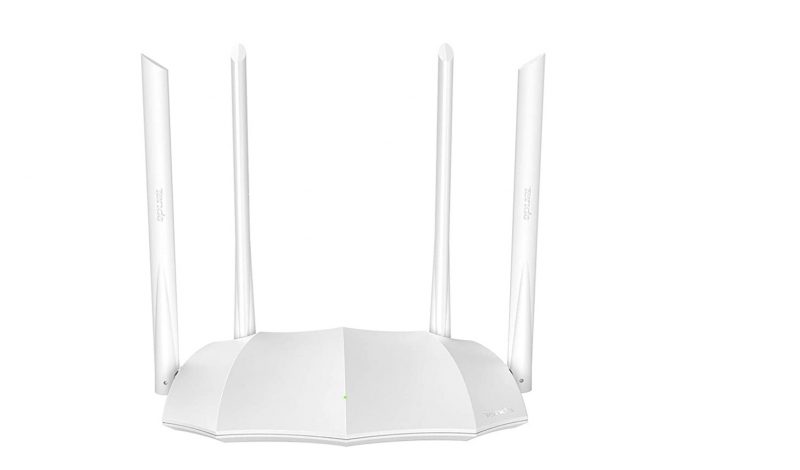 The super-fast Internet connection allows you to enjoy smooth 4K HD videos and online games.  It has been powered by 802.11ac Wave 2.0 technology.
The presence of AC5 gives you a combined dual-band wireless transmission as high as 1167 Mbps.
The price of the product is Rs 2499.
When you buy the router, you will also receive Dual-Band Router, Power Adapter, Quick Installation Guide, and Ethernet Cable.
Key specification
It is equipped with MU-MIMO technology
4 Antennas With 6 dBi Strength
Mu-MIMO Tech provides faster and long coverage.
Dual-Band – Supports 5.0 GHz and 2.4 GHz
It has been powered by 1 GHz high-frequency CPU
AC5 gives you reliable and stable internet connectivity
Availability of the Tenda app helps you manage your router anytime and anywhere
Price Rs. 1799
2. Tenda AC10 1200Mbps Wireless Smart Dual-Band Gigabit WiFi Router
Last but not least the Tenda AC 10 is a powerful long-range router that can easily connect to multiple devices and offer strong simultaneous connections.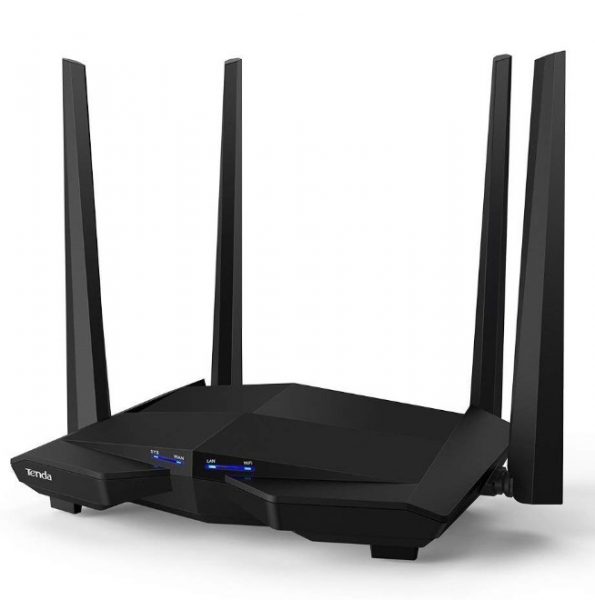 It offers you stunning performance for all your streaming and gaming activities.  You will get stable Wi-Fi performance and can connect over 30 devices.
When you buy the router, you will receive innovative MU-MIMO and beamforming technology. AC10 will give you a concurrent dual-band data rate of 1167 Mbps.
It has been powered by the 802.11ac wave 2.0 standard. The product has been priced at Rs 2629.
Key specification
It will give you dual-band 2.4 GHz and 5 GHz
You will receive 3x Gigabit LAN and 1x Gigabit WAN
Four 5 dBi external dual-band antennas
It gives a powerful dual-band Wi-Fi signal for multi-wall penetration
Mu-MIMO Technology
Faster Reboot and Response time
Product dimensions are 22 x 14.1 x 4.9 cm
Gives 3 years warranty
Price Rs. 2499
Therefore, we may conclude here that you will come across many long-range Wi-Fi solutions on the market.
You need to evaluate several factors prior to your purchase. The above details will help you select the best long-range Wi-Fi routers for your home.
Another noteworthy point is after-sales support for most of the router companies in India is very slow. In case your router is faulty you may have to ship it to the service center to claim the warranty and RMA.
Also, if you still need my advice on picking the best router can share your query in the comments and we will help you buy the perfect router.
If you want even faster internet access can check out the latest WIFI 6 routers. Also, you can buy a range extender or repeater to improve the coverage of your existing router.
Also, Read:
10 Best WiFi 6 Routers For A Faster Internet
Den Broadband Plans 2020 – Home and Commercial (Price, Speed, Review)