Updated – December 2020 – If you are looking for Best TWS earbuds (earphones) for listening to music, calls, or running/workout – we have some amazing and latest products to share with you.
Most of these Wireless buds are available between $30 (Rs. 2000) to $150 (Rs. 12000) with few exceptions like the Airpods Pro.
The true wireless (TWS) earbuds have emerged as one of the fastest-growing sectors all across the globe.
The segment has witnessed an astounding growth in recent years. 
Truly Wireless Earbuds Market Size and Market Share
According to a report, the world market size for true wireless wearables touched 33 million units or USD 4.1 billion in the year 2019.
 In India, the whole wearables market registered a whopping year-over-year growth of 700 percent in 2019, added the report.
True wireless earbuds can be described as earbuds that are not connected by any kind of wires. And, leading brand Apple has managed to dominate the segment. 
Apple has seized a 27 percent market share of the entire TWS wearables segment. The renowned brand has reportedly dominated the TWS market throughout 2019 with the robust sale of its second-generation AirPods.
Also, Read About – Top 8 Affordable Bluetooth Headphones Under Rs 2000.
Despite witnessing cut-throat competition from several Chinese players, Apple continued to remain the market leader in the segment. 
Benefits of truly wireless earbuds:
A large number of gadgets that we purchase of late can function sans wires. Wires are a hassle and come in the way. In recent years, Bluetooth technology has carved its identity as one of the most compatible wireless technologies that you can opt for. 
True wireless earbuds can produce top-quality sound. You will come across a number of high-quality earbuds that will offer you bass boosting technology and noise isolation. With wireless earbuds, you can also get rid of the multiple wires.
Also, you can carry out things in a hands-free manner. You do not have to place your phone on your ear when you receive a call. And, you will not have to indulge in the annoying task of detangling the wires when you use wireless earbuds. These offer ease of use and are ideal to help you talk and listen to music on the move or when you are busy doing other tasks.  
The technology is quite economical and stylish. Wireless earbuds look sporty in appearance and design. These are designed in such a manner that they continue to remain intact while you are working out. Despite their chic appearance, the cost of wireless earbuds is not that high. 
Cons of True Wireless Headphones
There is some latency which can be annoying when playing FPS games like PUBG or Fortnite.
Battery life is usually 3-5 hours which may not be sufficient for many users. You can use the case to charge them but it is still a hassle.
Sound Quality is decent but wired headphones in the same price range offer far superior audio quality.
Some users may experience poor call clarity and sub-par active noise cancellation in the affordable wireless headphones.
Easy to lose and prone to damage if they fall out of the ear.
Some of these are on Discount Currently – Please click the buy link to check the final price. 
Let's Check Out the Top 10 Best True Wireless Earbuds:
1. Mi True Wireless Earphones 2 with Mic (White)
Price Rs. 4,499 – Discounted Price – Rs. 2499 (Excellent Deal)
Latest TWS from MI Price below 5K for Android/Apple Phones – Prior to the launch of Mi True Wireless Earphones 2, Xiaomi clearly emphasized that it will lay the main focus on sound quality, call clarity, and robust battery life.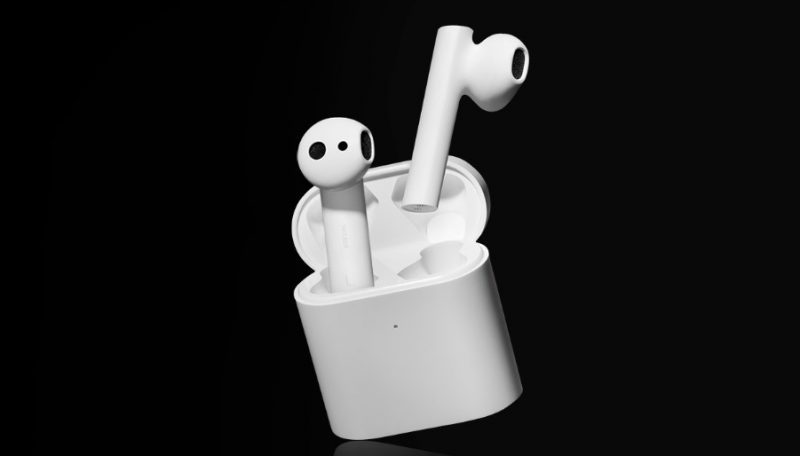 To get the most effective sound experience, Xiaomi used a 14.2mm dynamic driver along with Titanium composite diaphragm.  Xiaomi claims that the battery life lasts for 4 hours. And, it takes nearly one hour and 15 minutes to completely charge the earbuds. 
Key specifications:
Item weight: 49.9 grams
Warranty: 6 months
Bluetooth version: 5.0
Charging Case – 250 mAH
Charging Port – Type C
Battery cell composition: Lithium-Ion
Bluetooth – 5.0
Supported Audio Codecs – SBC/AAC/LHDC
Compatible with: Android, iOS, Windows devices 
Box Content: Charging case, Type -C charging cable, Left and Right earphones 
Pros:
It offers you 14.2 mm dynamic driver to discover the limits of sound 
You will get a decent battery life that can last up to 4 hours.
Mi True Wireless Earphones 2 offers high definition audio quality with LHDC hi-res codec 
It also works with Google Assistant, Siri, and Alexa.
Automatic in-ear detection – when you take them out of ear the music stops and resumes when inserting back.
You will not face any environment noise with the help of intelligent dual-mic noise cancellation technology
Neodymium magnets that ensure brilliant sonic accuracy
Cons: 
Very thick sticks make the design less aesthetic.
Subpar Noise Cancellation.
Average call quality. 
2. BoAt Airdopes 201 True Wireless Earbuds
Best TWS Under Rs. 2000 – boAt Airdopese 201 has become one of the most affordable true wireless earbuds in the true wireless earbuds segment.
Price Rs. 1999
The first and foremost thing that will appeal to you most is the sleek and chic appearance of boAt Airdopes 201.
The earbuds can stay comfortably in your ears without any hassle. It is available in 4 color options – black, green, blue, and red. It is equipped with additional ear tips and fins to keep the buds in your ears. 
Key specification:
With mic: Available
Bluetooth version: 5.0
Wireless range: 12m
IPX4 Water and Sweat resistance 
Upto 3 hours of battery backup for music
Up to 12h playback with case 
Warranty: 1 year 
Weight – 52 grams
Price: 1999
Pros
The TWS earbuds allow you experience immersive audio 
It supports mono along with stereo calling feature 
You will get IPX4 rated resistance against water and sweating drops 
It offers you a sleek and minimalistic design 
The earbuds are equipped with convenient access integrated controls
Cons 
Connectivity is average.
A bit large in Size.
3. Noise Shots NEO Full Touch Control True Wireless Earphones 
Price Rs. 2699 Discounted Price – Rs. 2399
Affordable Long Battery High-Quality TWS Earbuds Under Rs. 3000 – The stylish wireless earphones allow you to enjoy a clear, balanced sound on the 9 mm speaker drivers.
These earbuds also come with a snug fit and stay in the ear. Hence these are ideal TWS earbuds for a workout.
The in-built Bluetooth 5.0 chipset offers these latest headphones a long range of up to 10 meters. It has been packed with some stunning features along with a lightweight and stylish appearance. The earphones remain workable for up to 6 hours on a single charge that is more than the competition. 
Key specifications
Weight: 40.8 gram 
Battery average life: 6 hours 
Warranty: 1 year
Bluetooth version: 5.0
Voltage: 3.7 volts 
Colors: Available in two colors namely icy white and jet black 
Price: Rs 2699
Pros
It allows you to carry your music anywhere with its sleek and compact charging case 
You will get 9 mm speaker drivers. 
It offers full control over your fingertips.
Support for Voice assistant and long battery life. 
IPX5 sweatproof rating ensures that it offers resistance from sweat and light rain
Cons
Connectivity woes for some users.
4. Noise Shots X5 Pro-Buds Full Touch Control True Wireless
Standard Price – Rs. 4999, Discounted price – Rs. 3499
It is hard to find any headphones in the sub 4k price range that offers Qualcomm's apTX support. Fortunately, we have got the Noise Shots X5 Pro that comes with apTX support and also offers Hi-Fi Audio playback. 
The Noise Shots X5 Pro offers several astounding features that will leave you in awe of the earbuds.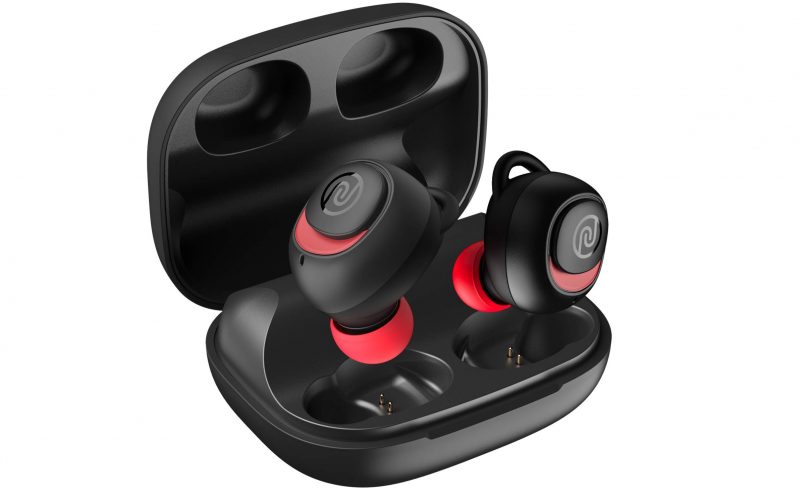 It does not compromise with sound quality even a little bit. It can effectively make a variety of tracks sound tonally attractive.
Ergonomic in-ear design makes them fit superbly in-ear and is an excellent companion for running or workouts.
The myriad array of features includes IPX7 sweat resistance, Bluetooth v5.0, and built-in touch control, among others.
It allows quicker pairing, increasingly stable wireless connections, stronger range, and powerful battery life. 
Key specifications
Weight: 103 grams
Batteries: 1 lithium polymer batteries needed
Bluetooth version: 5.0
Case battery capacity – 2200 mAH
Warranty: 1 year 
Voltage: 3.2 volts
Average battery life: 6-7 hours 
Stereo sound: 6mm speaker driver 
Price: Rs 3499
Pros
It offers you playback time of up to 7 hours and the carrying case comes with a large battery. 
The earbuds are ergonomically designed thus offering users stunning satin finish  
You can use Siri or Google assistant 
Offers a comfortable fit. 
Excellent bass and treble for listening to music. 
Good ergonomic fit even for jogging or light work out. 
It provides you an AAC and aptX support. 
Cons 
Call clarity is Average.  (lacks ANC). 
5. Apple AirPods 2nd Gen
Price Rs. 14,990 or $199
Best Premium True Wireless Earphones – Apple AirPods are the original true wireless headphones that are blatantly copied by Chinese companies.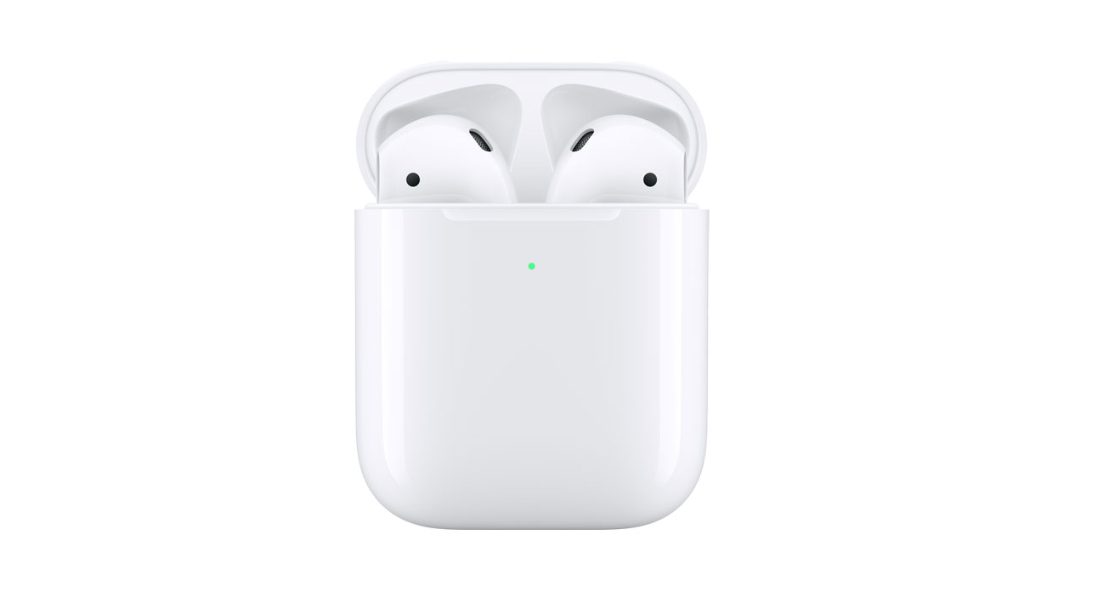 The earphones provide unbeatable Bluetooth usability to users along with stunning sound quality. The AirPods offer a great degree of sophistication and subtleness that competition missed. The case can swiftly charge the earphones. You will find the initial pairing and switching connections hassle-free. Also, you will notice a significant improvement in sound quality. 
You also get a "Hey Siri" always-on feature that allows you to use the personal assistant by saying the keyword.
You can buy the wireless charging model by paying Rs. 3000 more, it is available for Rs. 18000.
Key specifications
Battery life: More than 5 hours of listening time
Warranty: 1 year
Dual beamforming microphones, Dual optical sensors
Weight: Airpods each: 4 grams, charging case: 38 grams
Functioning: Automatically on and automatically connected 
Pros
You get instant access to Siri
You only need to double-tap to play or skip forward 
It charges instantly in the case.
The case can be charged with the help of the lightning connector or even wirelessly
You will get a lightweight and comfortable design 
It offers stunning audio quality  
Cons 
It lacks ambient listening mode and active noise cancellation
6. Apple Airpods Pro
Price Rs. 24,990 or $299
Best TWS With ANC and Good Call Quality – The wireless earbuds can be an ideal purchase if you desire noise cancellation without wearing heavy cans.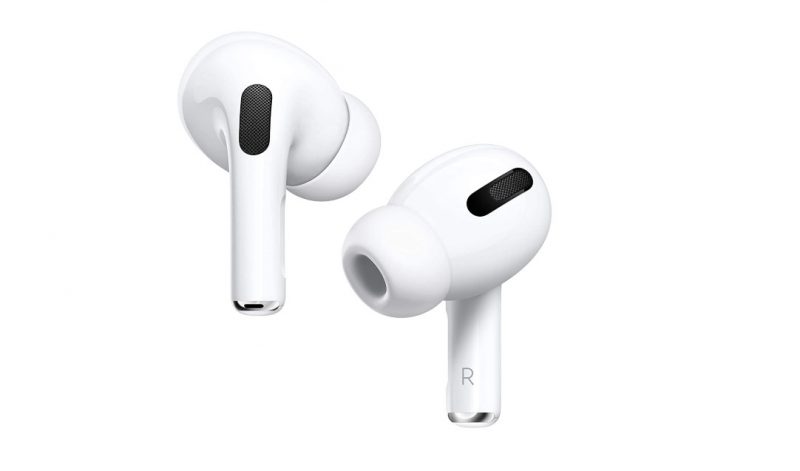 You will get several stunning features when you buy the wireless earbuds. Apple has reduced the stems on these earbuds and added helpful gesture controls.
Apple Airpods Pro offers a much better fit and better design in a bid to attract more buyers. 
Key specifications 
Warranty: 1 year
Listening time – 4.5 hours
High Dynamic Range Amplifier and Apple H1 Chip
Components included: AirPods Pro, wireless charging case, silicone ear tips (three sizes), Lightning to USB-C Cable
Batteries: 3 Lithium-ion batteries needed 
Price: $299 or Rs. 24,990 
Pros
Offers effective noise cancellation 
Users get a much better fit with three ear tip options 
Ideal for Music and calls
Hey Siri – Always On
Transparency mode to hear outside world noise
The pressure-sensitive stem is great 
Offers super portable charging case 
Overall an amazing product from Apple
Cons 
7. boAT Airdopes  441  PRO: Affordable TWS
Price Rs. 3999 Available for Rs. 2499 after discount.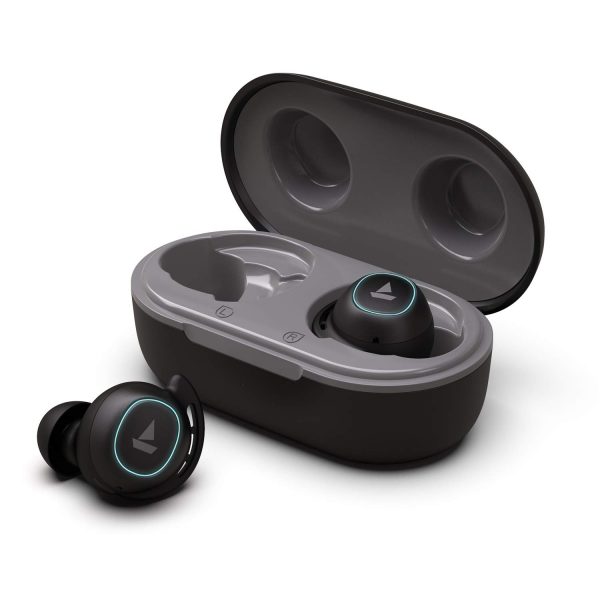 Affordable TWS Under Rs 3000 – Looking for high-quality TWS earbuds under Rs. 3000 the boAt Airdopes 441 Pro offers an excellent choice. 
The Airdrops 441 Pro offers swift auto-connection, powerful touch controls, robust sound to give you an amazing tangle-free experience.
The Airdrops Pro comes with the USB Type C Port and is easy to charge. The sound quality is decent and as it comes from boAt you can expect heavy bass from these. 
Also, these come with advanced touch controls to pause, play, or launch Siri or Googles Assistant. Further, these offer an IPX7 rating making them dust and water-resistant. 
It can be charged 0 to 100% in just 1.5 hours and can offer playback up to 4.5 hours with ease. 
Key specifications 
Item weight: 103 grams
Batteries: 2600 mAH capacity for the case 
Items available: Earpods, Charging Case, Type-C Cable 
Warranty: 1-year Warranty
Price: Rs 2499
Pros 
It offers you a great design
You will get USB Type-C and fast charging support.  
It offers users instant and stable connectivity
The earpods are equipped with a strong bass
Cons  
Call Quality is decent but lack of ANC may make them unsuitable for calls in crowded and noisy places. 
Realme Buds Air Neo
Realme has recently launched the Buds Air Neo for Rs. 2,999, Rs. 1000 cheaper than the Buds Air. The Realme Buds Air Neo comes with a similar design and features like Buds Air but there are some differences.
Difference Between the Realme Buds Air Neo and Realme Buds Air
Buds Air Neo comes with micro usb charging instead of the USB Type C on the Buds Air.
The second difference is the lack of a secondary microphone that helps with the reduction of ambient noise during audio calls. (Lacks ENC or Environment Noise Cancellation).
Thirdly, the optical sensor is missing on the Realme Buds Air Neo. The optical sensor detects if the earbuds are removed from the ear and consequently stops the music, and restart the music when they are inserted back.
The Buds Air comes with the same battery as the Air Neo and the design is also identical. The subtle differences make the Realme Buds Air better and are worth spending extra Rs. 1000.
8. Oppo Enco Free 
The Oppo Enco Free strives to offer users a majestic pair of true wireless stereo earbuds.
The earbuds offer 13.4 mm dynamic drivers, tap, and slide gestures, powerful battery backup that may last throughout the day.
The earbuds and charging cases have been manufactured from a top-quality polycarbonate material and give a matte finish. You can buy these in black, pink or white color.
Key specifications
Battery: 410 mAH charging case battery
Warranty: 12-month manufacturing warranty 
Batteries: 1 Lithium Polymer batteries needed 
Components available: Headset, Type-C charging Cable 
Connector Type: Bluetooth 
Price: Rs 7990 
Pros
Users receive intuitive gesture control 
The earbuds offer stunning sound quality 
User can enjoy up to 5 hours of music playback without any hassle 
Left and Right Earbuds simultaneous Bluetooth transmission 
The earbuds are equipped with IPX4 water resistance which can protect you against daily splashes and spills.
Cons
Noise cancelation is not effective. 
It takes some time to get used to the gesture controls.
9. Xiaomi Redmi Earbud S
Xiaomi Redmi Earbud S is the most affordable earbuds that you can purchase if you are on a tight budget. These are designed to enhance your comfort. The earbuds are small yet attractive.
The lightweight design of the earbuds ensures that users do not feel fatigued due to continuous use.
Also, these are IPX4-certified which makes them sweat and splash-proof. The device offers compatibility with all the brands and products. The music quality from these buds is superior and for most budget buyers these are ideal.
These features make it travel-friendly and you can carry it around sans any hassle. 
Key specifications: 
Weight

: 36.3 g

Warranty

: 6 months 

Connector type

: Bluetooth wireless 

7.2 MM Drivers, IPX4 Rating
4 hours of battery life
4.1 grams weight (lightweight)
Compatibility

: Android, iOS, Windows devices

Price

: Rs 1799
Pros
It offers IPX4-rating 

The battery life is outstanding

Gives you a small and light profile

The earbuds feel highly comfortable for long hours.

Bluetooth 5.0 allows seamless continuous connectivity 
Cons
Average Build Quality. Slightly big and not ergonomic.

Average connectivity and call quality. 
10. Google Pixel buds 2 (yet to launch in India)
The first thing that will strike you instantly is the stunning design of the Google Pixel buds 2. They look different than most of the earphones in this list. Google has used firm matte plastic to manufacture sturdy and attractive buds. Also, IPX4 certification has been added for water and sweat resistance.
The feature allows you to listen to your favorite music either while working out in a gym or lying in a hot water tub. The presence of dual IR proximity sensors can identify when the buds are in the ears and will pause the music when you pull the buds out of the ear.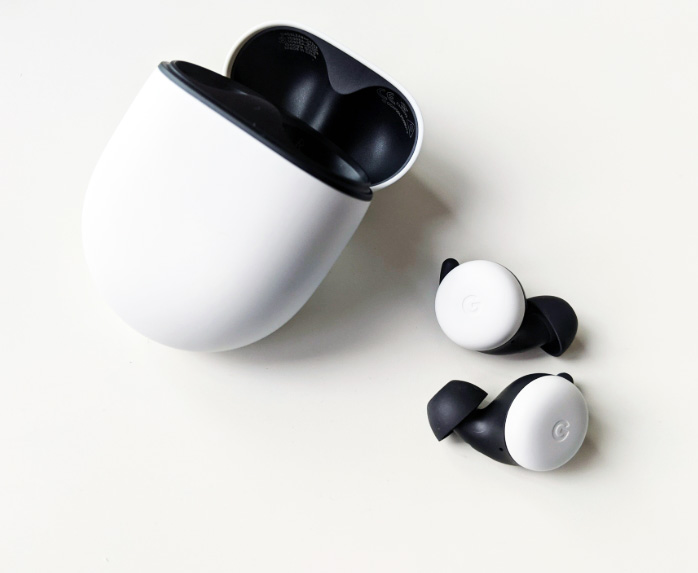 Key specification 
Item weight

: 0.18 ounces per bud and 2.3 ounces charging case 

Connectivity

: Bluetooth 5.0 

Battery life

: 5 hours in a single charge and 24 hours with a charging case 

Colors

: Almost black, white, quite mint, oh so orange 

Price

: $179
Pros
It offers you outstanding Google integration.

Excellent sound quality. 

The earbuds are attractive in appearance and sturdy in design  

The hands-free feature is quite effective 

Offers you swift and wireless charging.

Ergonomic and Excellent for Workout. 
Cons 
There is no active noise cancelation. 
11. Samsung Galaxy Buds Plus (Best For Audio and Calls)
The Samsung Galaxy buds can be termed as one of the best true wireless earphones available on the market. The latest dynamic driver system has managed to enhance the sound quality.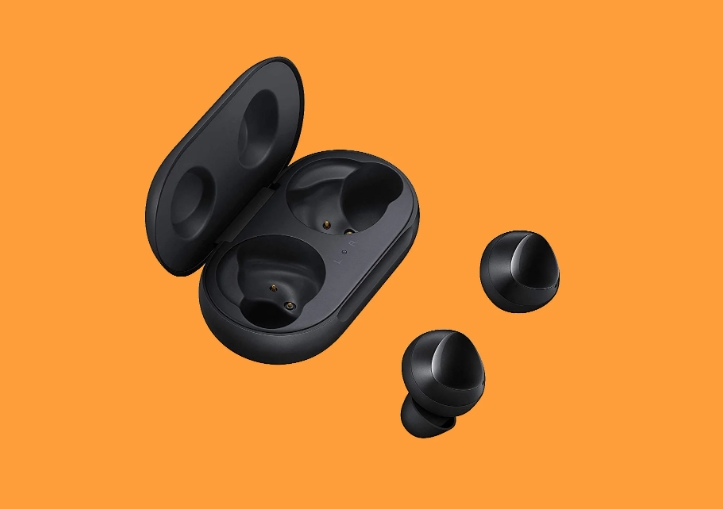 You will witness improved performance on the voice calls as a result of the triple microphone system.
And, the sound quality becomes great when you pair the Galaxy Buds Plus with Samsung smartphone. You can get 11 hours of continuous music on a single charge. And, barely 3 minutes of charging will give you one hour of playtime. The buds are also iOS compatible. 
Key specification
Item weight

: 39.6 g case and 6.3 g earbud 

Price

: Rs 11990

Connector

:

Bluetooth 5.0
Pros 
It offers a comfortable design and perfect fit 

It is appropriate for voice calls 

You will get detailed and rich sound quality with Scalable Bluetooth codec

Battery life is excellent 

The compact build of the buds will leave you intrigued 

The device is compact in build.
Cons
The earbuds do not offer you auto-resume playback 
12. Sony WF-1000XM3 True Wireless Earbuds (Top Recommendation)
The earbuds have already left many users impressed with its inconspicuous appearance. Listeners are enticed with the earbuds' noise-canceling capabilities. You will not experience any discomfort wearing the earbuds for longs hours.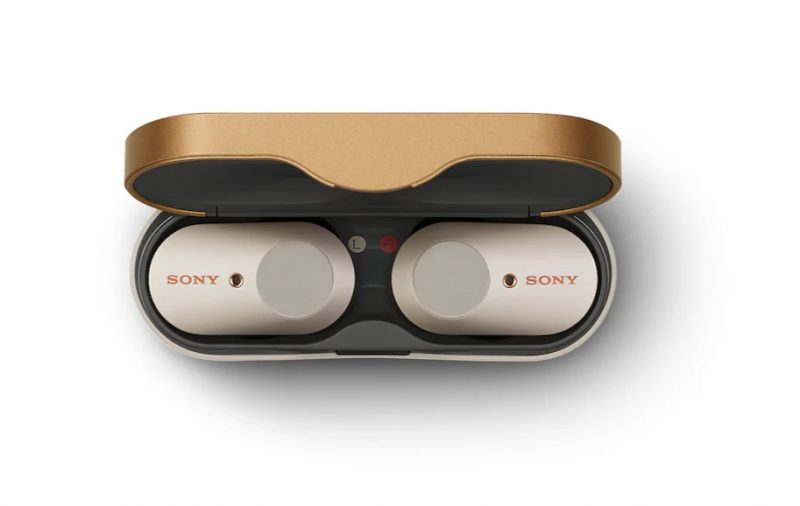 The touch controls can be accessed from either earbud. It also allows you to access Google Assistant by just saying "Ok Google". The earbuds rely on the dual-microphone array to combat any external noise. 
Key specifications
Item weight

: 3.53 ounces 

Price

: $ 198 

Digital Noise Cancelation With QN1e and Dual Noise Sensor
Frequency Response – 20 Hz–20,000 Hz
Battery Life – Max. 6 hrs (With ANC ON) Up to 8 hrs (With ANC OFF)
Bluetooth connectivity

: 5.0

USB Type C Cable
Pros 
It offers you extended battery life along with quick charging

Offers effective noise-cancellation 

You will get USB-C charging with a quick charging feature 

It gives you auto play/pause

It comes with intuitive touch controls and Google Assistant integration 

You will like the earbuds modern design 
Cons  
13. Vivo TWs Neo
The just-launched Vivo TWs Neo is now available for purchase for CNY 499 or Rs. 5999 in India.
These are currently launched in India and now you can buy these from Amazon. The true wireless earphones offer Bluetooth 5.2 for connectivity.
It is equipped with a two-microphone system for powerful performance on voice calls. The device is IP54-rated so that users get resistance from dust and water.
The reports suggest that the earphones provide a whopping 27 hours of battery life in total with charging for the case via a USB Type-C port.
Vivo reportedly said the battery life of the earphones will be 5 and a half house when using the AAC codec. 
Key specifications 
Item weight

: 4.7 g per earbud

Price

: Rs 5300 or CNY 499

Bluetooth connectivity

: 5.2 

Battery capacity

: 415mAh
Pros 
The earphones offer excellent sound quality

It is light and comfortable to wear for long hours 

The price range is quite affordable 

You will get rain and sweat resistance 

It comes with active noise cancellation through two dedicated microphones 
Cons 
Slow Charging speed and slightly higher price.
14. OnePlus Earbuds: High Quality 
OnePlus has launched its first-ever wireless earbuds along with its OnePlus Nord mobile. It is launched at an affordable price of INR 4,990/$79.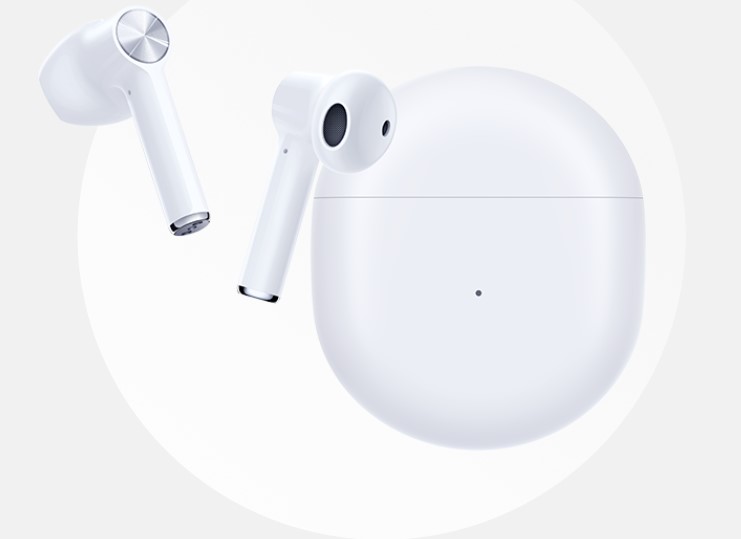 The earphones are available in three attractive colors of white, grey, and blue. The buds have a long battery life, an acceptable sound stage, and a stable wireless connection.
It arrives with the same seashell-inspired CD as the OnePlus Bullets wireless series. 
Specification: 
The buds have an outer-ear, similar to Apple Airpods.

Weight –  4.6g, Case Weighs – 37g

Drivers – 13.4mm dynamic drivers.

Supports Android Fast Pair functionality.

Touch Controls 

Support for Dolby Atmos, Powerful Bass, and Low Latency
Pros
These buds are water-resistant with about an IPX4 rating which can withstand the sweat and little water. It has a USB C type charging case.
It allows finding the missed placed buds with the help of music, the connection shows the buds and case battery.
The buds have three mics at the top, bottom, and middle and are equipped with environmental noise cancellation algorithm.
The buds have 10 meters of wireless range with a frequency response range of 20Hz to 20KHz.
As the battery is concerned the buyer will get about 7 hours of battery life with buds while an additional 30 hours with the case.
you can charge them swiftly – it will get fully charged in just 80 minutes.  
15. Sennheiser Momentum True Wireless 2: Best in Class
Sennheiser has introduced its all-new light and small wireless Earbuds with improved sound quality and features with a better fit. These earbuds are made for those who are willing to have the best sound quality.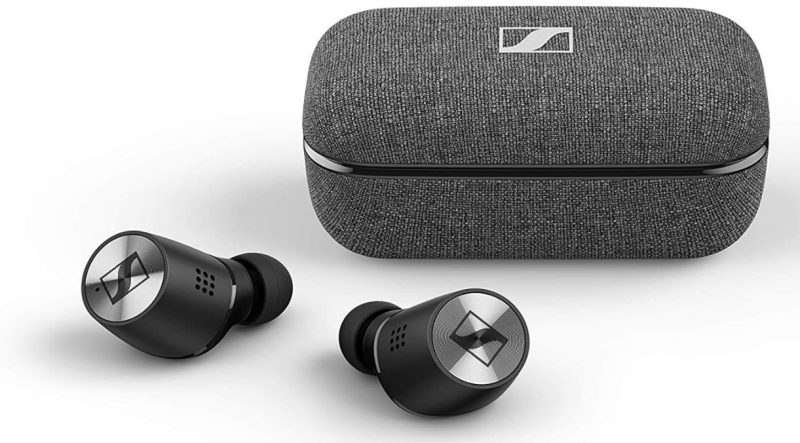 The earbuds are well built with indicator lights and proximity sensors on the inside of each bud which enables play and pause when any one of the earphones is removed from the ear.
The logo on each of the earbuds is touch-sensitive for gesture controls. The left-sided control is used for playback while the right-sided for noise cancellation. All the controls can be set accordingly by using the Sennheiser Smart Control app.
The charging case comes with a fabric wrapped exterior and a magnetic lid. It offers 6 hours of battery life with around 24 hours with the case.
Key Specification:
Weight: 249 g

Connectivity: Bluetooth 5.1

Battery life: Approximately 7 hours

Charging case battery: About 2 hours

APTx Bluetooth codec is supported. 

USB Type- C charging.

Contains microphone.

2-years warranty

Price: INR 24,990.

 
Pros
:
Good music sound experience.

Controls volume directly from buds.

Good built quality especially the case.
Cons:
Lacks in call quality.

Connection issues.
 16.

Jabra Elite 75t: Absolute bliss
Jabra is the notable great manufacturer of the best audio gadgets. It has launched its new earbuds as the successor of Elite 65t. The buds are smaller and lighter than 65t and are comfortable to wear.
Though the case and earbuds are plastic built, they look good. It comes with three pairs of ear tips with a different size that allows choosing a perfect fit for you. It is available in Black, Gold Beige, and Titanium Black colors.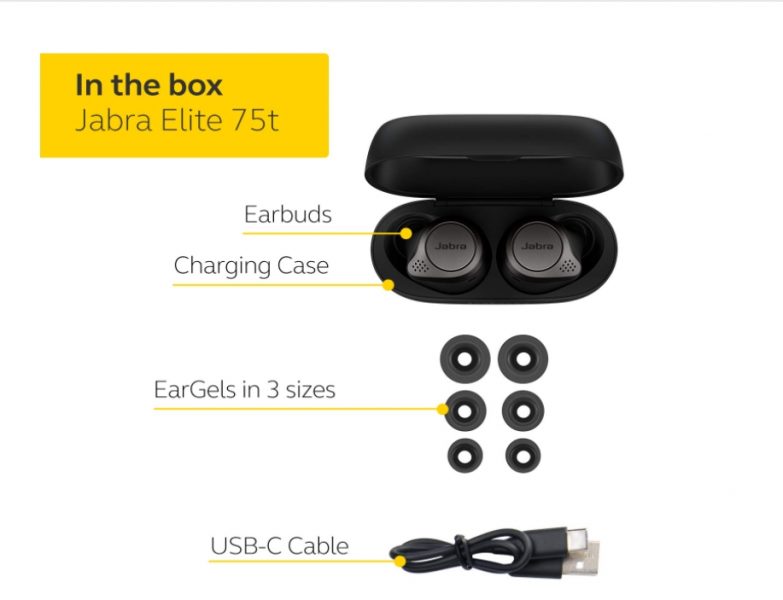 They are rated IP55, which means that you don't have to worry about exposure to sweat, water, or dust for everyday use. The buds have a physical button, an indicator light, and a motion sensor. It stops working when one of the buds is removed. The buttons allow controlling volume, playback, hear through mode, and voice assistant on the paired device.
The BlueTooth codec supported by Jabra Elite 75t is AAC and uses Bluetooth 5 for connectivity. It has a small black charging case. The case has a magnetic lid, USB-C Type port, and indicator light at the back. It allows connecting two devices concurrently. The earphones have four microphones for call and noise cancellations. 
Moreover, to feel the pleasantest experience of an audio update to Jabra Sound+ App.
The battery stays for more than 7.5 hours and about 28 hours with a charging case. 
Key Specifications
Weight: 45g

Dimension: 6.19 * 3.69 *2.69cm

Connectivity: Bluetooth 5

Battery-life: Approx. 7.5 hours

Number of Microphones: 4

Microphone form factor: built-in

Price: INR 13,499

Warranty: 2 years
Pros
:
Comfortable fit.

Good passive noise cancellation.

Amazing sound quality.
Cons
:
Left and right earbuds get isolated with lagging issues.
Conclusion 
Therefore, we may conclude here that you may select your favorite earbuds from the above list after considering the price tag, battery life, design, sound quality, and value for money. It is worth noting that truly wireless earbuds have become a rage now.
A large number of people love to invest in this accessory. You must always remember that wireless earbuds must feel comfortable.
They should also fit your ear effectively and must be equipped with a tight earbud seal.  Only after you are satisfied on these fronts, you can go ahead and make your purchase.
Article Written By – Renu Baliyan
Related Articles:
         10 Best Online Deals on TWS and Wireless Headphones
*Disclosure - Dear Reader, Independent, Unbiased Tech Journalism is getting harder. To keep the lights on Candytech.in really need your help. Share, Like,
Follow-Us on Social, Sign-up
, or buy products using our links to keep this small business alive. Thank You For Being A Reader!