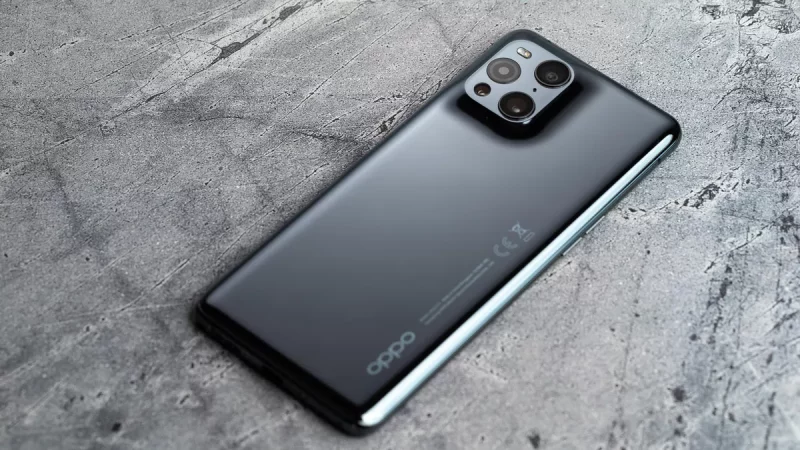 Smartphones are ubiquitous, and people are clicking billions of images every day using them.
With computational photography and AI capabilities, smartphones are taking the fight to DSLRs and mirrorless cameras.
A superb Quote "The best camera is the camera that you have most of the time."
Smartphones are handy and easy to carry, and they are non-intrusive.
I have been called out by security guards several times when I use my DSLR, but nobody cares when I use a mobile.
Mobile Photography is improving every year with phones like iPhone 13, Samsung S21, or the latest Google Pixel 6 Pro that use AI to optimize background blur, colors, dynamic range, and overall picture quality.
Mobile photography is a different league than it was a few years back.
The mobile camera systems now use multiple lenses to offer excellent photography options to the users. (Read – DSLR Vs. Smartphone – Which is Better?).
The significant benefit of having 3-4 lenses in mobiles is the ability to click wide-angle photos, Zoom Photos, or having a better bokeh effect using depth of field.
Let's check some of the Top tips that can improve your mobile photography.
12 Tips to Take Better Photos With Your Smartphone Camera
1). Keep your lens clean – Blurry lens = Blurry Images
if your lens is dirty, your images will have noise. Not too many people bother about cleaning the lens before taking photographs.
2). Stand Still & hold the camera phone with a firm grip
Try to keep your hands still and take the support of elbows and your body to reduce the shake. Your images will have less blur, and most of the photos will come out better.
3) Digital Zoom is Overrated – Avoid the Digital ZOOM
Digital Zoom is not helpful in most scenarios. If you need to get closer to a subject, you're much better by stepping closer to them.
Or, in case you have a phone like Oppo Reno 10x Zoom or Huawei P30 Pro with optical zoom, you can use it. Also, sometimes it is essential to crop the pictures for better framing using a photo editing App.
4). Don't Overuse the Camera Flash – Use it Wisely
The LED flash is a valuable feature. Some photographers tend to use them often, and others avoid them altogether. If you don't have enough light to work with, they can ensure that you take a usable picture.
The Auto flash feature on mobiles uses flash more often than required. And that white LED light can be harsh in your photographs. Using an aftermarket diffuser with mobile is an excellent idea for flash photography.
Even in some lower light situations, you may find that turning off the flash will give you better results. So snap one photo with and one without a second and compare them to get a better picture.
5). Try Google Camera App – It is Fantastic
Get a good camera app. I mostly use the stock camera App and Google Camera App to take better images.
If you have trouble with the stock app on your smartphone, you can use apps like Camera Google Camera App (GCAM), ZOOM FX for Android, or Camera+ for the iPhone.
Moreover, there are tons of other free apps to try.
6). Keep your phone picture-saving ability at the highest resolution:
Most camera apps have a setting that allows you to take pictures at differing resolutions.
Low resolution may help you take small-size images but will impact the image quality, so check your camera app to use the highest resolution.
Also, Smartphones now come with 48/64/108 MP primary cameras which offer excellent sharpness and details.
Even 12 MP is fine and you will not see much difference even after bumping up the resolution.
7). Use the Pro (Manual) Mode On Your Camera
Usually, camera phones are pretty good at detecting the white balance and other settings, but when you are shooting in low light, any camera can struggle.
If you are clicking in the low light, open the camera app and let it adjust to low light for 2-3 seconds, which manages the white exposure well.
You can even switch to PRO mode on your phone to select the white balance, shutter speed, and exposure if you think the image is either too bright or too dark.
White Balance is a complex subject, and you may want to explore it in more detail to get a hold on to it.
8). Light is your friend – Shoot in More light
Your camera matters, but lighting is more important. Lighting can give a mood, life, and theme to your photos.
The biggest problem with smartphones is their inability to manage exposure.
Exposure is one of the best settings to play within dim or backlit situations. In the low light and very bright scenes Camera tends to either overexpose or underexpose in auto settings.
You can, at times, take better pictures using the manual mode.
9). Go Black & White in post-processing
If minor color edits aren't helping at all, you can always go full black and white or cross-process your image.
This will eliminate any significant color issues your picture has and can make your picture look great.
At times a bit of oversaturated or B&W image looks far better than a natural-looking image.
10). Take Your Time and Treat Your phone as a real Camera:
Smartphone photos on Flickr, Facebook, and Instagram get a bad reputation for being terrible.
Most of the images on these sites are taken not as photographs but as a way of sharing moments – they're snapshots.
Real Photographers take time to adjust lighting, framing, and other several tiny details.
Take your time, make adjustments get into position, stay still & try to click better pictures, not snapshots.
11). Focusing and Framing Your Shot Can Make it 10X Better
Many phones have primary cameras that use a focus-free system (which means pretty much everything stays in focus all the time).
Follow the Rules of Framing and Composition to make your images 10X Better.
However, more and more phones are starting to have high-quality cameras that require focusing.
When you touch the screen, the camera focuses on the subject you are trying to photograph; let it focus entirely before clicking.
12). Top Editing Apps and Software to Enhance Images in Post Production
While you may perform a certain amount of editing and add effects right there on your smartphone, editing pictures on your computer can produce much better results.
Free Photo-editing software like Picasa, Gimp, or Paint.net can make photos better than the stock images.
You can also use Apps like SnapSeed from Google On your mobile to make your pictures even better. Post Processing is more important than you think.
A good image can be made better by minor touch-ups.
Here is an Excellent Video from Pixel Village To Learn Mobile Photography:
So here are some of the tips to take better images using your phone camera. This is not an exhaustive list.
There are tons of other things that you need to understand for taking better photographs.
I will try to add more mobile photography tips to this list in the coming days.