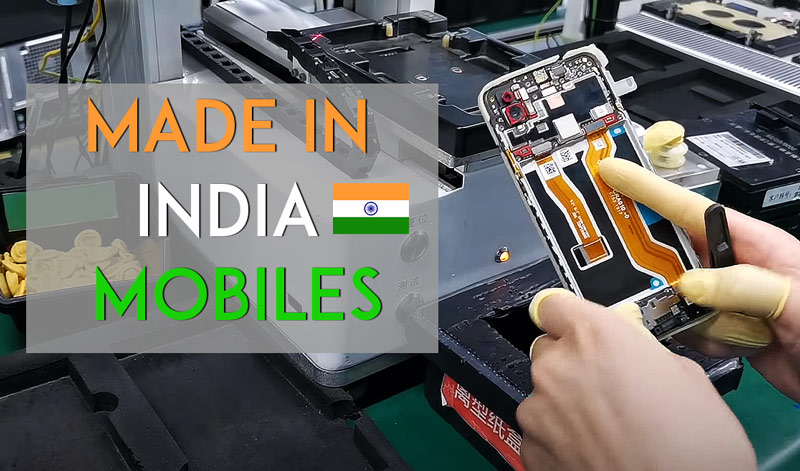 Most of these brands make mobiles in India. But some also import from China and other countries like Indonesia and Vietnam. Also, Chinese mobile makers like Xiaomi, Realme, and Oppo have manufacturing plants in India and assemble mobiles here.
Apple has also started making iPhones in India, and the latest reports suggest they will make iPhone 14 in India. Apple is looking at a China+1 strategy that will boost domestic smartphone production.
Made In India Smartphones – Everything You Need To Know
Everything you want to know about Made in India smartphones, the make-in-India initiative, Assembling Phones in India, 100% made-in-India mobiles, and more.
MAKE IN INDIA INITIATIVE
Back in 2013-14 Indian government realized they should incentivize making mobiles locally. First step was to increase the import duty on fully-assembled phones imported from China and other countries to bolster domestic manufacturing.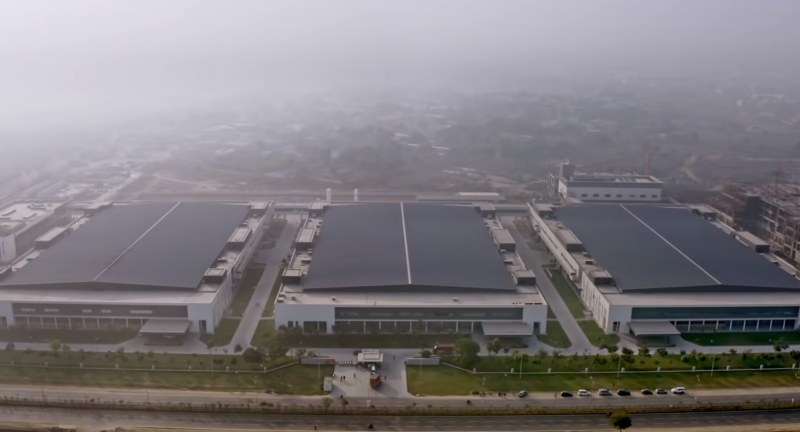 Notably, the government's push for the "Make in India" initiative has paid some dividends in recent years. As per a report by Hindustan Times, there is a 373% increase in the value of smartphones made in India, from just Rs. 19,000 crores in 2014-15 to Rs. 90,000 crores in 2016-17.
Apple is now making iPhone 13, iPhone 12, and iPhone 11 in India at the Chennai plant run by Foxconn. The company says three of four phones sold in India are locally made.
Flextronics (makes phones for Lenovo, Motorola) at the Chennai plant can produce 10 million smartphones monthly at their 100 Acre campus.
According to another report by Business Standard, only 2% of the value addition is done in India in mobile manufacturing.
Also, under the Phased Manufacturing Program by the Ministry of Electronics, the plan is to increase this value addition to 10% in the next few years.
As of 2022, things have changed a lot; however, there is still a lot to be done to realize the dream of "Make in India."
Are Indian Mobile Companies (Micromax, Lava) Making Phones in India?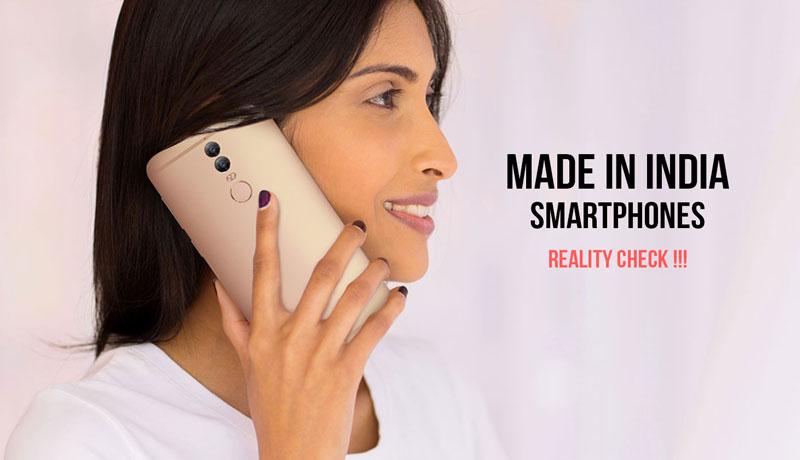 Made in India Scenario – Before 2016
A couple of years back, Micromax launched a Micromax Dual 5 in India, a copy of Qiku 360 Q5, a Chinese phone. Another phone, Yu Yureka black, was a copy of Wiko U Feel Prime (another Chinese mobile).
Was Micromax manufacturing mobiles in India or launching anything original?
No, not really. They either got the phones contractually assembled in India by importing most parts. Or they straightaway bought phones in bulk from China, rebranded them, and sold them in India at a higher rate.
The design was Chinese, the material was Chinese, but the brand name was Indian.
Many ODMs in China (Original designer and Manufacturing companies) make phones at their factories and give them to brands to relabel and sell.
Previously, Chinese ODM (Topwise and Comio) that used to make phones for Micromax launched their brands in India. Micromax was at a loss due to the direct entry of its suppliers. Whether Indian companies import complete handsets or parts, China gets the monetary benefit. Micromax and other Indian companies never invested in R&D.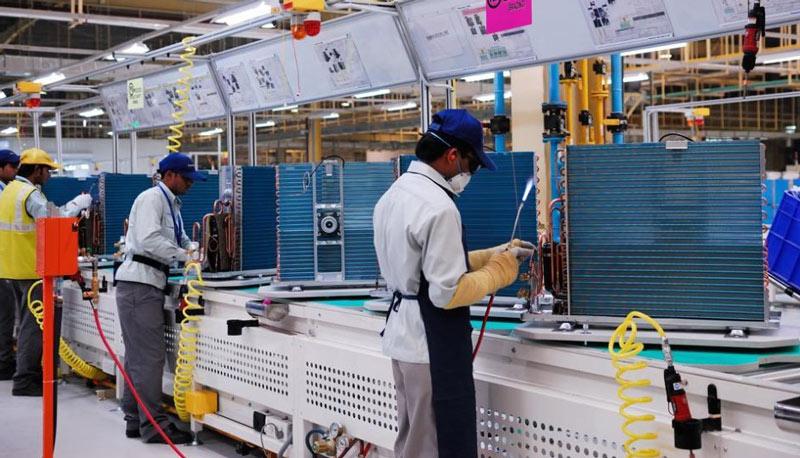 The consumer experience was pathetic. When the Chinese companies like Xiaomi, Oppo, Vivo came with affordable prices and better products, consumers dumped Indian brands.
Unforeseeably, after 2013 many new Chinese brands invaded India, and Micromax and other Indian brands lost market share.
In fact, due to the hyper-competition in the Indian market from 2017 to 2019, several Chinese manufacturers also closed shop – LeeCo, Gionee, and Meizu, to name a few.
Also, Check Out the Top 10 Best Made in India Smartphones
Why Assemble or Make Phones in India?
Intex, Xolo, Lava, Micromax, and Karbonn followed a similar business model and earned profits in the past but are now struggling or closed shop. The Chinese are selling the same phones directly to Indian buyers at cheaper rates, cutting out the middleman.
Also, you must pay an import duty of 20% when importing a fully assembled phone from China.
On the other hand, if you set up an assembly plant in an SEZ (Special economic zone), you get tax soaps from the Indian government and pay only 1% tax. (The Government has increased customs duty on PCBs from 10% to 20% and chargers from 15% to 20% in March 2020.)
Assembling locally is considered part of the Make in India initiative. So, most Indian and Chinese brands have set up assembly units in India, including Xiaomi, Vivo, and Oppo.
Vivo has a vast facility in Greater Noida to Assemble (Make) smartphones.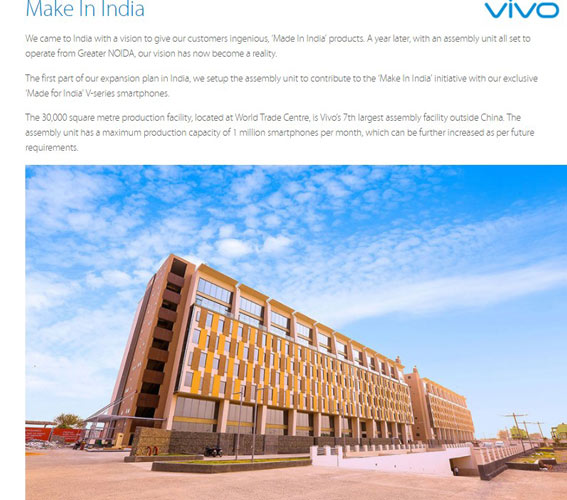 Samsung has a massive facility in Noida where they can make PCBs and other essential components. Samsung has also started a new manufacturing plant in Uttar Pradesh with an investment of 5000 crores to manufacture display panels in India.
Additionally, Foxconn has set up plants in Sri City (Chennai) to make phones for Xiaomi and other companies. These Foxconn factories employ thousands of Indians to assemble mobiles. It is worth noting that iPhone and Samsung mobiles are not always entirely made in India; some are imported.
There are many components imported from China and other countries.
Xiaomi claims they employ 90% women workforce at their manufacturing facility. A social initiative or a cost-cutting measure, you are a better judge.
Realme recently said they would hire up to 10,000 Indian workers at their Indian manufacturing plant and will have 50% of the components from India.
Lastly, Oppo has a plant in Noida that also makes Realme mobiles.
Assembling phones is good for our economy. As there is employment generation, it helps to create ancillary industries. Also, the local assembly attracts foreign investments.
But the bottom line is still the same for many Chinese and Indian brands that import most of the parts from China.
China has manufacturing plants for essential components such as processors, display panels, motherboards, ram, camera modules, etc. The profits still go to China and CCP (Chinese Communist Party) from the Chinese mobile companies (corporate taxes), making them financially stronger.
When you buy a Samsung or other non-Chinese phones made in India, it probably helps China less.
Can We Make 100% Made In India Mobiles?
We can't make a Qualcomm or MediaTek processor in India, and the investment required for such a plant is enormous (Billions of Dollars).
Also, technological know-how is not there unless the mighty United States starts knowledge transfer and investing in India.
We may be able to do it in the future, but it is not happening.
Further, to manufacture motherboard parts, there is also a requirement for mineral elements that may not be available in India in abundant quantities. Also, massive semiconductor manufacturing units in China and Taiwan with cutting-edge R&D are difficult to replicate in a short period, but it is not impossible.
Several other parts, such as the display panels, camera modules, and motherboards, are made in different countries and imported.
There are no 100% Made in India smartphones and it is currently no scope to do it.
However, there are many assembled in India phones available. Lastly, India has also started R&D and Design labs to create blueprints for new mobiles.
What China has done in the last 2-3 decades, we need a vision and an unwavering will to do it in India. But global co-operation is essential for such a future. We are already doing great in software development, and it is time we step up in manufacturing.
Next – let's have a look at Indian Mobile Companies, Chinese companies and other MNCs operating in the Indian smartphone market.
List of Indian Mobile Companies – Updated 2022
1). Indian Origin Mobile Companies (List)
Lava International
Micromax Informatics
Intel Technologies
Karbonn Mobiles
Swipe Mobile
Spice Mobile
iBall Mobiles
Xolo Mobiles
Smartron
Reliance JIO Mobiles
2). Chinese Smartphone Companies in India (List)
Xiaomi – The most prominent Chinese Mobile Brand in India. It is headquartered in China and has factories in India (TN, Andhra Pradesh, UP).
Oppo, Realme, and Oneplus – All are Chinese brands. BBQ electronics is the parent company headquartered in China. They have a manufacturing facility in Noida (Uttar Pradesh).
OnePlus – Manufactures phones at the Oppo facility in Noida.
Vivo and iQOO – are other major Chinese mobile companies. BBQ electronics is the parent company. The company has a manufacturing facility in Noia (UP).
Huawei – is also from China and has a manufacturing facility in Tamil Nadu (Flex Ltd.)
Lenovo – A Chinese Company that makes phones and laptops.
Motorola was earlier a U.S. company, but now it is owned By Lenovo. It makes phones in Tamil Nadu (Flex Ltd).
Tecno – It is a subsidiary of Transsion's Holding – A Chinese Company.
Infinix – It is also a subsidiary of Transsion's Holding – a Chinese Company.
3). Non-Chinese – Mobile Companies in India (List)
Samsung is from South Korea; they have a manufacturing plant in Noida.
Apple is from the U.S and has a manufacturing plant in TN and Karnataka.
Google is from the U.S.
Sony is from Japan.
HTC and Asus are from Taiwan; Asus has a manufacturing plant in AP.
Nokia was a Finnish mobile brand, but now it has been bought by HMD global (another Finnish company). However, Foxconn – a Taiwanese company in Tamil Nadu- manufactures Nokia phones.
*Foxconn makes mobiles for many companies like Apple, Nokia, and Xiaomi. It has manufacturing plants in China, India, Brazil, and other countries.
Indian, Chinese, and Other Nation Mobile Companies in India
| | | |
| --- | --- | --- |
| Indian | Chinese | Other Nation |
| Micromax | Xiaomi | Samsung (Korea) |
| Lava | Realme | Sony (Japan) |
| Xolo | Oppo | Apple (US) |
| iBall | Vivo | Google (US) |
| Intex | Oneplus | Nokia (Finland) |
| Spice | iQOO | |
| Karbonn | Tecno | |
| Reliance | Motorola | |
| | Infinix | |
Top 12 Indian Mobile Companies List and Details (2022)
So here are the complete details about the Indian Origin Mobile Company list operating in the country.
1). MICROMAX
Micromax Informatics is the largest Indian mobile manufacturer, headquartered in Gurgaon, Haryana. Rahul Sharma founded it in 2000.
The company makes mobiles, AC, LED TVs, Laptops, power banks, and Tablets. It has a manufacturing plant in Uttarakhand, has a revenue of 2368 Crore, and employs 20,000 people.
Micromax is competing in the market and launched new In Note 1 and 1B smartphones.
2). INTEX TECHNOLOGIES
The company was started in 1996 by Narendra Bansal and is the second-largest mobile company. It is headquartered in New Delhi and, like Micromax, has a vast range of products – Smartphones, LED TVs, Speakers, Tablets, Feature Phones, ACs, UPS, Coolers, etc.
The company has a revenue of Rs. 6200 Crores and has 10,000+ employees.
3). LAVA
Lava International is the third-largest Indian mobile company headquartered in Noida, Uttarpradesh. The company was founded by Hari Om Rai and others in 2009 and make features phones, smartphones, tablets, and laptops.
The company has a manufacturing plant in Uttar Pradesh and has 10,000+ employees and 542 Crore revenue. Lava is launching new phones and recently launched Lava Agni 5G and Lava Z2s Max.
4). KARBONN MOBILE
The company was started by Sudhir Hasija & Pardeep Jain in 2009 and is headquartered in New Delhi.
The company makes mobiles, tablets, feature phones, and Tablets. They have a revenue of Rs. 650 Crores and employees 10000+ persons.
5). IBALL MOBILES
The company was started in 2001 by anil Parasrampuria and is headquartered in India's financial hub Mumbai, Maharashtra.
The company imports computer accessories, smartphones, tablets, routers, and speakers. They employ more than 2000 people and have a turnover of Rs. 2000 crores.
6). RELIANCE JIO LYF MOBILES
Reliance LyF Mobiles is a subsidiary of the largest Indian Telecom company JIO. It makes 4G Volte Smartphones (Jio Phone) and also other Android mobiles, WIFI dongles. The company was founded by Mr. Mukesh Ambani in 2015 and is headquartered in Mumbai, Maharashtra.
7). SPICE MOBILES
It is part of Spice Digital Ltd which Mr. Bhupendra Kumar Modi founded in 2000. Spice Digital has many businesses, including – Value Added Services, Spice Telecom, and Spice Mobiles.
The company launched several phones under Spice Stellar brand name. The company is headquartered in Noida and has 500+ employees.
8). SWIPE MOBILE
It is an Indian mobile company that launched its first tablet in 2012. Founded by Mr. Shripal Gandhi, it has base operations in India but is headquartered in Singapore and has 500 employees.
9). CELKON
It was a mobile company headed by Y Guru and was based out of Hyderabad, Andhra Pradesh. The company used to sell mobiles, PCs, and tablets assembled in Medchal Hyderabad.
The company had a revenue of Rs. 925 crore, but now its website no longer exists, and they don't sell products online.
10). SMARTRON
It is an Indian mobile company launched in 2017 by Mr. Mahesh Lingareddy and the famous cricketer Mr. Sachin Tendulkar. The company makes several smartphones, bikes, tablets, and laptops.
11). YU TELEVENTURES
Rahul Sharma of Micromax also started it in 2014 as a joint venture with Cyanogen Os. The company launched phones under the Yu brand name but failed to impress buyers due to poor quality and after-sales service.
The company has launched several products like a health band, mini-Ecg device, power banks, etc.
12). XOLO
It is a mobile brand of Lava International and was launched in 2012. The brand makes laptops, Smartphones, and Tablets and created a Hive UI for Xolo smartphones.
So, these are some of the top Indian phone brands offering phones made in India.
13). IKALL
iKall claims to be an Indian company and on its official website says that the company was started back in 1949. It further states that the company was founded in India but didn't reveal its founder.
The company says they have 2000+ distributors and sell mobiles, tablets, and gadgets online on Amazon and other e-commerce websites. It is hard to tell if the phones are imported from China or Assembled in India.
SMARTPHONE MARKET SHARE
Xiaomi is the biggest mobile company in India with (a 21%) share, followed by Realme (17%), Samsung (16%), Vivo (13%), Oppo (9%), and others (24%). More than 73% share is of Chinese brands.
In 2014, Micromax was the number 2 brand in India, with an 18% market share; now it has less than 1%.
Frequently Asked Questions About – Made In India Mobiles
1) Are Vivo and Oppo Chinese Companies?
Vivo and Oppo are Chinese smartphone companies headquartered in Dongguan, Guangdong (China).
However, these companies have manufacturing plants in India to assemble or make mobiles locally.
These are sub-brands of the parent company BBK Electronics, which has headquarters in Dongguan, Guangdong, China.
2) Is Motorola A Chinese Company?
Motorola was a U.S. company acquired by Lenovo in 2014 and is now part of the Chinese Company Lenovo. However, Motorola has management mainly from the U.S., and the company makes phones in India.
3) Lava, Micromax, Xolo, Intex, And Spice Mobiles Are Made In Which Country?
Most of the phones made by these companies are from China; however, some of the phones are assembled in India.
These are Indian companies but rely heavily on China for mobile manufacturing. Lava has plans to make mobiles in India and move production from China to India in a couple of years.
4) Are Oneplus, Realme, and iQOO Chinese companies from which country?
Oneplus, Realme and iQOO are the BBK Electronics group Chinese mobile companies.
These companies also use Oppo and Vivo's manufacturing facilities in India to make smartphones.
5) Which iPhone models are made in India?
Only a few iPhones are made in India, while Apple imports the rest from China, Malaysia, and other countries. New iPhones 13 and 13 Pro are also imported.
6) Samsung and Nokia mobiles are made in which Country?
As stated above, both Samsung and Nokia have manufacturing facilities in India and make/assemble phones in India.
7) Oppo, Vivo, Xiaomi, Oneplus, Realme, and Motorola Mobiles are made in Which Country?
The Oppo, Vivo, Xiaomi, Oneplus, Realme, and Motorola make mobiles in India. Still, these companies import some fully assembled high-end models from China that are difficult to make in India.
8) Which are the Best Indian Mobile Companies?
Micromax and Lava are the best Indian mobile companies making smartphones in India. Micromax and Lava have launched many new smartphones in the Indian markets, such as In 2B, IN 2C, In Note, Lava Z2, Z4, Z6 and Lava Agni.
Notably, most of these Swadeshi companies avoid parts made in China but have to import some of the parts made in Taiwan or other countries.
The phones use MediaTek processors made by a Taiwan-based processor company.
Which Smartphones are Made in India?
We have done thorough research and found the complete list of mobiles that are made in India. Additionally, we have shared some mobiles imported from China or other countries.
Complete List – Made in India Mobiles:
| | | |
| --- | --- | --- |
| Brand Name | List of Made in India Mobiles | Imported Mobiles List |
| Samsung | Samsung Galaxy A Series, Galaxy M Series, Samsung S21 Series | S20 Series, Galaxy Fold |
| OPPO | Find X2, Oppo A Series and F Series, Reno and-Series | None |
| Xiaomi | All Phones Redmi, Note, K20,Poco | Mi 10 and Mi Notebook |
| Realme | X Series, Narzo, C Series, XT, 6, 6 Pro | None |
| Vivo | Vivo Y series, U series, S Series, Z Series | None |
| Motorola | One Series, G Series | Edge+, Moto Razr |
| Nokia | All Phones are Made in India | Nokia 9 PureView |
| Lava | Z Series | |
| Micromax | Micromax In Note 1, 1B | |
| Google | | Pixel 4a |
| Oneplus | Oneplus 8, and 8 Pro, 8t, 7T, 7 Pro, Oneplus 8, Oneplus Nord, 9R, 9 Series | |
| Apple | iPhone SE, iPhone 11, iPhone 12, iPhone 13 | All-Pro Models |
| Asus | | Rog Phone 2, Rog Phone 3, Rog 5 Indonesia |
| Honor/ Huawei | Honor 8 Series | Chinese |
Read Next Truth About Made in India Mobiles and Can we make them 100% in India.
Concluding Thoughts – Made in India Phones
Although the Made in India initiative has helped the country, there is still a long way to go. We don't have to be impatient. Rome wasn't built in a day.
Also, there is a rise in sentiments to Ban Chinese Products, especially after the Corona pandemic and the killing of Indian soldiers by the Chinese in Galwan Valley.
It will take time, but it will happen. We have moved to import parts and assemble them in India from importing smartphones from China. Noticeably, the government of India has recently raised the import duty on electronic devices.
It will strengthen the Made in India initiative, consequently, will create more jobs and help the economy. We can't expect 100% in-house manufacturing of a technology-driven industry to happen overnight.
Boycotting Chinese products or not is people's decision. 'Made in India is a positive step by the center and state governments, and with time there is bound to be more progress.
It will bring more industries since India is one of the largest mobile markets in the world. Also, when we start to manufacture in India and sell our goods in our shops, that will lead to massive employment generation and put the money back in people's pockets.
In conclusion, we need to focus on "Make in India" by Indian companies to help the Indian economy in the long run.