You will find scores of smartphone accessories in the market, and people love to use them. Among these accessories, Wireless Bluetooth earphones have gained huge popularity.
Several users are shifting from wired headphones to the wireless headphones
One of the biggest reason that Bluetooth earphones are now popular is that they are becoming economical and their sound quality is also getting better.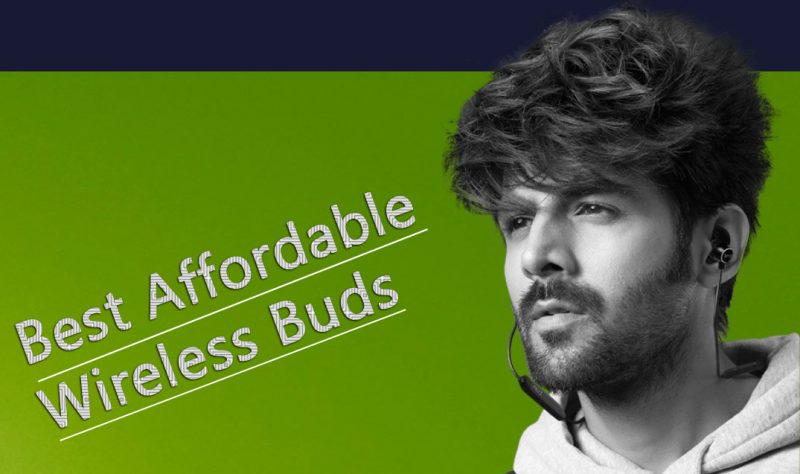 It is easy with Wireless headphones to take calls, listen to music and even do Video meetings on your laptop.
Additionally, wireless earphones can easily provide freedom from wires apart from offering a top comfortable fit.
The battery life is also decent and you can easily get 10+ hours of listening time on most of the headphones I have shared in this article. I do a lot of reviews and articles on headphones that you can check out (Headphone Articles). Also, can read about my experience of moving parts from wired to wireless headphones.
There are several top brands that have launched affordable wireless headphones, such as – Oneplus, Xiaomi, Realme, Oppo, Boult Audio, boAt, Sony, and JBL. Most of these wireless headphones are from Chinese companies and are made in China, and you will hardly find anything made in India.
Also, the latest affordable TWS earbuds under 2K.
1. OnePlus Bullets Wireless Z in-Ear Bluetooth Earphones with Mic (Black)
Wireless Bluetooth In-Ear Headphones Under 2K – The wireless Bluetooth earphones look stunning and feel outstanding. It offers a robust battery lifespan, USB Type-C port, and swift charging. The earphones are equipped with a 9.2mm dynamic driver and a super bass tone in both earbuds.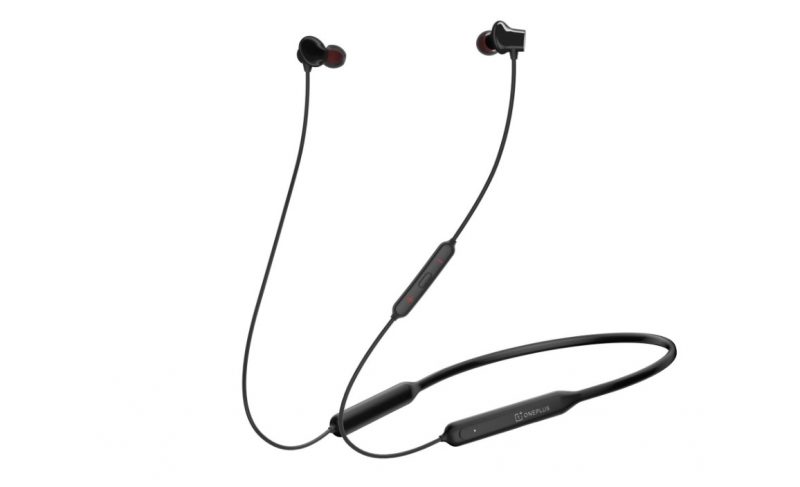 You can experience the amazing sound and top-quality tonality whenever you press play. It also offers convenient features such as a quick pair, instant switch, and magnetic control. It just requires a 10 minutes charge for approximately 10 hours of music and movies, while a full charge will give you up to 20 hours of battery life.
You can connect two devices and it can automatically switch if you get a call on the mobile.
Key specifications
Price: Rs 1999
Connector Type: Bluetooth
Battery average life: 20 hours
Additional features: Bluetooth, wireless, Fast Charge
Components available: Pair of bullets wireless, silicon earbuds, safety, USB charging cable, and warranty card
Weight: 27.2 g
Warranty: One year warranty is offered by the manufacturer from the date of purchase
Microphone form factor: Available with mic
Pros:
The earbuds are compatible with all smartphones.
Really fast charging with the Warp Charge technology. (Charge for 10 mins and works for 10 hours).
Offers you a long playtime of approximately 20 hours.
It provides you with the latest Bluetooth v5.0 QCC3024 chipset.
Offers a useful Quick Switch feature
Great sound quality.
The earbuds look quite stunning in appearance.
Cons:
The sound stage is not that wide.
It lacks aptX support.
2. boAt Rockerz 255 Sports Wireless Headset with Super Extra Bass
Great Quality Wireless Headphones Under Rs. 1500 – The headset is equipped with great bass and an amazing noise cancellation feature. You will get good sound clarity and powerful battery life. The earphones offer you a comfortable and secure fit and are ideal for a workout.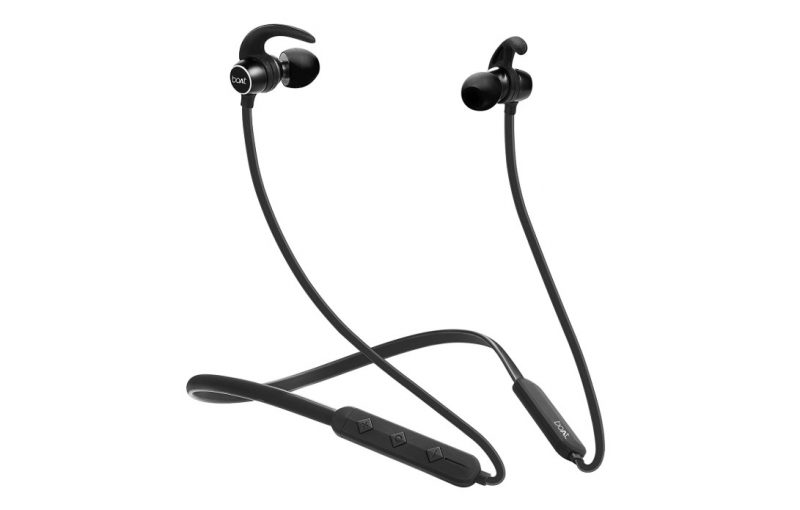 The boAT Rockerz 255 offers magnetic ear tips with a secure fit that prevents it from falling. The earbuds are ergonomically designed and have been powered by Qualcomm CSR8635 chipset. The chipset provides users with the useful features of the latest Bluetooth 4.1 version. You will get top-level functionality when you buy the headset.
Key specifications:
Price: Rs 1499
Warranty: One-year replacement warranty
Connector Type: Bluetooth
Weight: 26 grams
Microphone form factor: With Mic.
IPX5 Rating: Water & Sweat Resistant
Battery average life: 6 hours
Pros:
It is highly affordable and offers great value for your money.
The earbuds are equipped with the Bluetooth 4.1-CSR8635 chipset and 10mm drivers.
The device offers crystal clear wireless transmission in true HD sound.
Offers you 6 hours of playtime.
Ideal for sports or workouts – stays in place due to the silicon fin.
One-Click – Alexa or Google Assistant voice assistant.
You will get a comfortable fit.
The earbuds are quite sturdy and stylish.
Cons:
Users are not happy with the mic and found the music to be loud.
Lacks Bluetooth 5.0 support, apTX.
Also, read – Top 10 True Wireless Earbuds India (Music, Calls, WorkOut)
3. Mivi Collar 2B Wireless Earphones
The Bluetooth earphones offer you 10 hours of playtime with just 10 minutes of charging.
It is available in a stylish finish, rugged, and metallic exterior body.
The headphones are made from top-quality materials that allow them to withstand severe conditions with ease.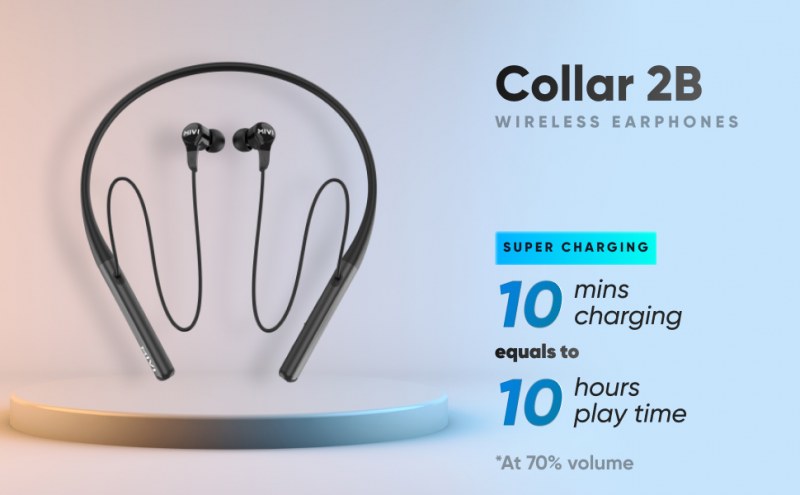 As it offers you Bluetooth 5.0 you can enjoy a huge 30 feet range of superb connectivity.
The presence of a magnetic lock helps in keeping the Bluetooth earphones safe and prevents them from falling when you are not using them.
The hands-free wireless earphones let you take calls and control your music.
Key specifications:
Price: Rs 1399
Weight: 29.1 g
Connector Type: Bluetooth 5.0
Warranty: 1-year warranty
Sweat and Dust Proof
Microphone form factor: With Mic
Made In India
Pros:
It offers compatibility with all Bluetooth-enabled mobiles, tablets, and laptops.
The device provides you with seamless connectivity and dual pairing.
Secure fit and stays in place.
The earbuds feature a 3-button inline remote that allows you to receive calls, adjust the volume, or skip a track.
These come with MEM microphones to offer good call clarity.
Cons:
The earphones do not support Qualcomm aptX.
The sound stage is not wide.
4. PTron Bassbuds Pro in-Ear True Wireless Bluetooth Headphones (TWS) with Mic – (Black)
True Bluetooth Wireless headphones between Rs. 1000 to Rs. 2000 – Most of the TWS earbuds are available above Rs. 2000 but PTron has launched Bassbuds Pro for just Rs. 1299.
The headphones offer you the latest Bluetooth 5.0 wireless technology that allows powerful connection, instant pairing, and reduced power consumption.
The device supports dual stereo calling.
Further, the Bluetooth headphones offer you distortion-free bass from various genres along with a clean and high-frequency response. Also, the headphones instantly connect with your Apple iPhone, Mac, Android smartphones, and tablets, among others.
The availability of the USB-C charging interface will offer you safer and faster device charging. You will find it quite easy to use with its reversible symmetrical connector.
Key specifications:
Price: Rs 1299
Item weight: 36.3 g
Battery average life: 4 hours
Connector Type: Bluetooth
Warranty: One year warranty is provided
LCD Display Charging Case: Shows Battery Percentage.
Inside the Box: You will get one pair of earbuds, one manual, one charging case, and one type-c charging cable.
Microphone: With Mic
Pros:
The device offers compatibility with all smartphones, tablets, and Bluetooth enabled laptops and computers.
It offers a decent battery back-up.
The Earphone is equipped with a USB Type C port for charging.
It offers a great noise-canceling feature.
There is the latest Bluetooth 5.0.
Approx 1.5 Hours of Charging Time.
Supports Voice Assistant.
The True Wireless Stereo earbuds feature smart touch control and bass.
It is economically priced.
Cons:
The Bluetooth range is average than it claimed.
The audio Quality and Sound Stage is average.
Connectivity issues – frequent disconnections for some users.
5. Sony WI-C200 Wireless In-1 Ear Headphones (Recommended)
High Audio Quality Wireless headphones under 2k: It is time to bid goodbye to your tangled wires and switch to Sony's wireless headphones. Sony (Japanese) is making headphones for years and has expertise in the field. If you are looking for branded wireless headphones that you can use for a couple of years, Sony is a good choice.
You will get a long battery life of 15 hours when you charge the headphones fully. It allows you to enjoy your favorite playlist and podcasts the entire day.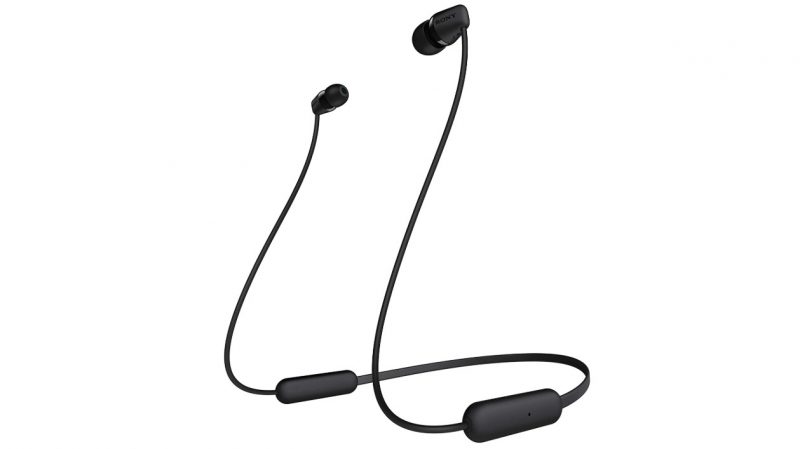 If the headphones' battery happens to run low, you can get a full 60 minutes of playback with barely 10 minutes of charging. It is equipped with Bluetooth wireless technology that lets you connect to your device wirelessly.
The device allows you to enjoy flawless and interruption-free listening. Each earbud of the headphones has a built-in magnet for convenient storage and tangle-free carrying. It offers a sturdy built for everyday use. Read more about the Sony WI-C200.
Key specifications:
Price: Rs 1899
Item weight: 13.6 g
Connector Type: Bluetooth
Warranty: One year of warranty
Microphone form factor: With Mic
Included components: You will receive USB Cable 1U, Instruction Manual 1U, and a Reference Guide 1U
Pros:
It is equipped with a 9mm driver unit for clear and striking sound.
It offers a built-in mic for hands-free calling.
The device offers compatibility with mobile (IOS, Android, others), tablets, laptops, and all Bluetooth devices.
The earphones are light in weight.
Available in 2 colors.
The quick charge feature saves time.
Offers you great value for money.
Excellent brand, and reliability.
Cons:
The quality of the wire is not very good and it is thin.
Lacks apTX.
Check out the Review of 1More iBFree Bluetooth Headphones Review – Switching to Wireless that comes with the apTX to offer better sound quality.
Related – Wireless Headphones For Running and WorkOuts
6. Realme Buds Wireless (Recommended)
The earbuds offer you an effective lithium battery and one complete charge can give you up to 12 hours of listening time. The earbuds' inline remote is equipped with three buttons along with a mic. It allows you to control your music and receive calls without any hassle.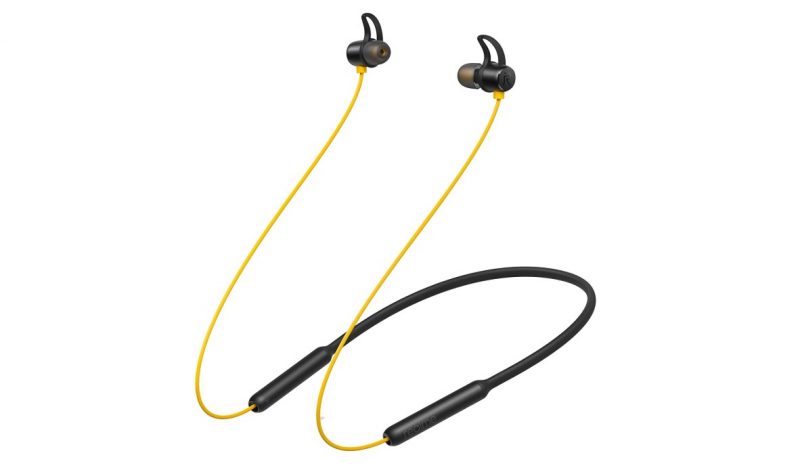 The earbuds are sweatproof and you can use them while working out in a gym. The Magnetic Fast Pair technology lets you separate the buds when in use and snap them together to switch off. The earbuds are light and comfortable and have been ergonomically designed.
The Realme Buds Wireless are manufactured from top-quality silica gel and memory nickel-titanium alloy for maximum comfort. The buds' unique color and logo can make you stand out from the crowd.
Key specifications:
Price: Rs 1790
Item weight: 31.8 g
Warranty: 6 monthly warranty is offered
Connector Type: Bluetooth
Microphone form factor: With Mic
Included components: You will get an earphone, ear tips 6, ear support 2, micro USB cable, and a guidebook
Pros:
It offers you a huge 110mAh battery that can charge completely in just 1.5 hours.
It gives you a playback time of approximately 12 hours.
The buds' 11.2 mm sound driver can produce stunning bass.
Low Lag even good for playing games like PUBG, Fortnite, and COD Mobile.
We also have built-in magnets.
As it comes with a three-button remote, you can control your music, receive phone calls, and summon Google Assistant
These are quite light in weight and comfortable.
Cons:
Yellow wires are not for everyone.
Also, you learn about affordable wired headphones for incredible audio.
7. Infinity (JBL) Glide 120 Metal in-Ear Wireless Earphones
It comes with Bluetooth V5.0 which promises users a distortion-free sound with lesser power consumption. The premium metal earbuds have been manufactured from solid metal that can last for longer.
It not only offers a stunning appearance but also an equally great sound. When you will use the earbuds, you will be awed by its super flexibility and portability features. You will not face any distortion while listening to your favorite title track.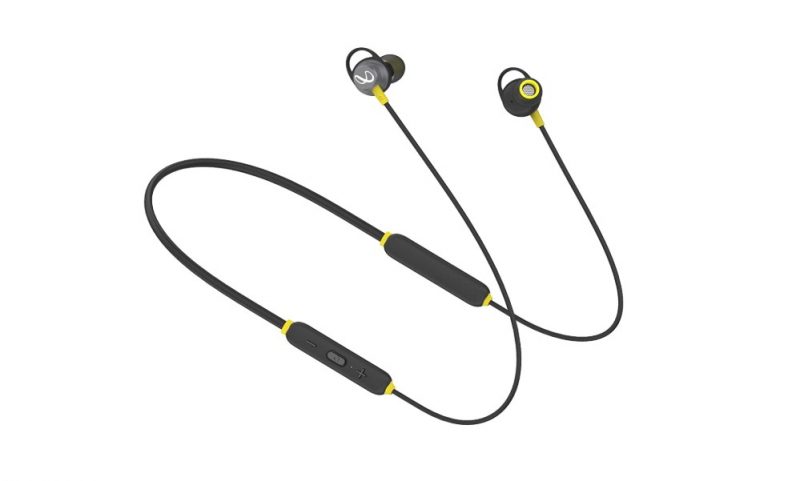 You can play your music for 7 long hours on a complete charge. The deep bass helps you enjoy the top-quality sound experience. The availability of Flexsoft Neckband ensures a snug fit around your neck. The device lets you enjoy your music with the highest comfort whether you are jogging or traveling. When it comes to price, it is available at an economical price range that will not cause a hole in your pocket.
Key specifications:
Price: Rs 1299
Item weight: 195 g
Warranty: You will get one year warranty
Connector Type: Bluetooth
Included components: You will receive glide 120 wireless in-ear, 3 set sleeves, USB charging cable, and a user manual
Pros:
It is compatible with Android & IOS
The device has been affordably priced
It offers you an IPX5 sweatproof technology and you do not have to worry about dust and water spilling over
You will not witness any slip or tangling with the earbuds
It promises you to give top quality musical experience with its 12 mm drivers
The earbuds offer Seamless Connectivity with Bluetooth V5.0
You can enjoy hands-free calling with 3 button remote
It offers great durability
Cons:
Highs are not audible, the sound stage is not so wide.
Battery life is lower in comparison to the OnePlus Wireless Z and the Realme buds.
8. Oppo Enco M31 (Hi-Res Audio and LDAC) (Recommended)
Oppo Enco M31 is one of the incredible-sounding wireless earbuds that you can purchase for under Rs. 2000.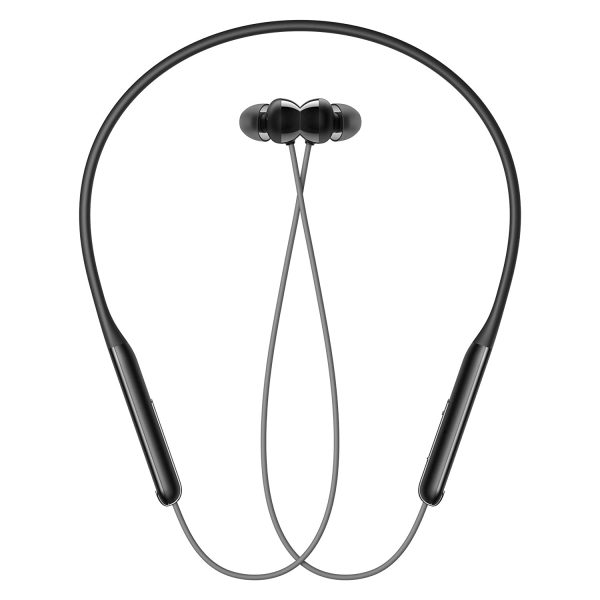 The Enco M31 is available on Amazon.in for a price tag of Rs. 1999. You can buy these in two color options – the subtle deep black or the more stylish blue.
Read Detailed Review for the – Oppo Enco M31.
It is one of the few headphones that comes with Hi-Res support and LDAC to ensure that you can listen to high-fidelity music. I have tested several wireless buds, and this is one of the best-sounding buds in the sub 2k price range.
Key Specifications
Up to 10 hours of battery life.
LDAC support for Superior Audio Quality.
Compatible with Android and iPhone.
IPX5 rating: Water and Dust resistant.
AI-Powered Noise reduction for better call clarity.
Pros
Overall Excellent Sound with 9.2 mm drivers.
Fast Charging support – 10 minutes of charge gives 3 hours of music playback.
Extremly lightweight – 22 grams.
Cons
Battery life becomes less when using the LDAC mode (7 hours).
9. boAt Rockerz 261 Sports Wireless Earphones with IPX7 Water & Sweat Resistance
The earphones are sweat and water-resistant and you can use them while traveling or jogging without any worries. If your primary use is to use earphones during workouts these affordable headphones are ideal for you.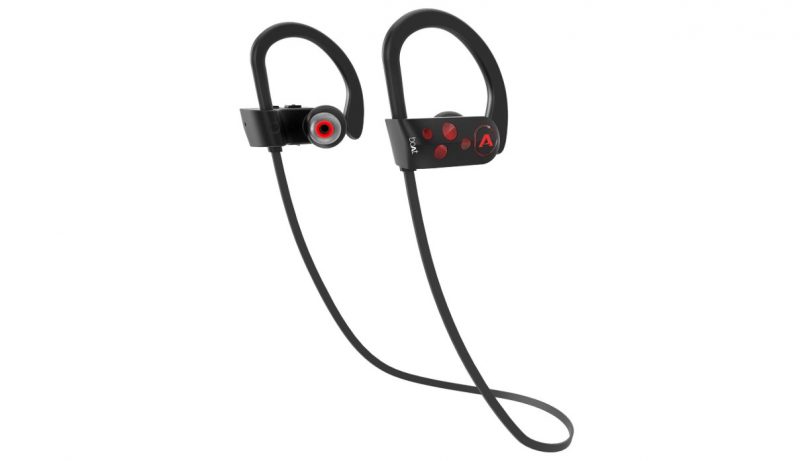 It offers you enhanced connectivity with its Bluetooth V4.1 CSR8635 Chipset. When you buy wireless earphones, you will be assured of a superior, ergonomic, and lightweight design that you will enjoy immensely.
Also, bOAt headphones have premium sound quality as a result of their integrated controls with a voice assistant. It offers you up to 8 hours of immersive audio without any hassle. Notably, it is available in two colors namely Razing Red and Jazzy Blue.
Key specifications:
Price: Rs 1499
Item weight: 18.1 g
Warranty: 1 year
Connector Type: Bluetooth
Included components: Earphone and USB Cable
Pros:
It gives you Premium HD Audio with 11 mm drivers
You will get up to 8 hours of playback time
There is enhanced connectivity with a CSR8635 chipset
The voice/sound quality is decent.
Overwhelming Bass – some users may love these.
Overall Excellent for Calls and Music.
Cons:
A bit heavy and not ergonomic.
10. Mi Neckband Pro Earphones – Price – ₹ 1,799
The Mi neckband pro earphones come with dual noise cancellation technology, due to which you will enjoy your call without any ambient sound disturbance.
The 10 mm powerful bass dynamic drivers reproduce clear and balanced sound. The earphones are rated with IPX5 water resistivity so that you can use your neckband anywhere you want.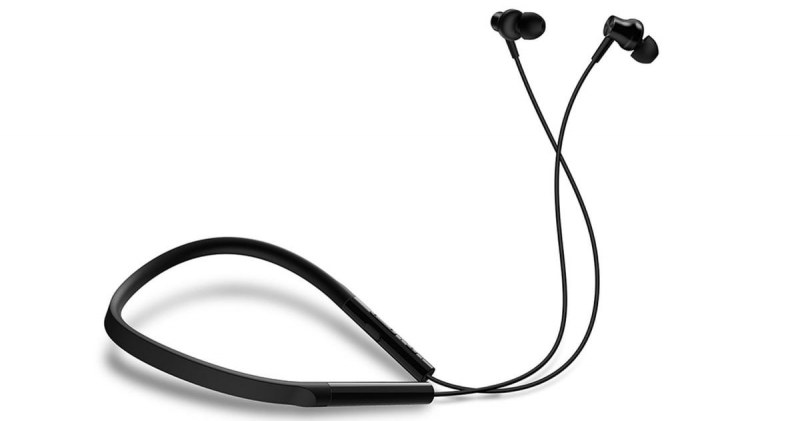 Moreover, the neckband is designed in such a way that it offers great durability. It has anti-cerumen-designed buds that keep them clean and wax-free. The anti-blockage speaker net prevents the dust particles from getting clogged.
The 150 mAh battery delivers up to 20 hours of playtime on a single charge so that you can enjoy your audio the whole day around.
Key Specifications:
10 mm bass drivers
Dual noise cancellation (ANC+ENC)
Up to 20 hours of battery life
IPX5 water resistivity
Low latency
Anti-cerumen design
Supports voice assistant
Weight – 33 grams
Pros:
Awesome bass and sound quality
Excellent battery backup
Good build quality
Cons:
Average noise cancellation
Therefore, we may conclude here that the above review will help you choose the excellent wireless earbuds that will fall within your budget and fulfill all your requirements pertaining to price, features, and other key specifications.
If you are still confused about which one you should purchase, can ask me in the comments below, and I will try to help.