Boat Airdopes 441 Pro Review – The Best Selling TWS Headphones From BoAt
Hey guys, If you are planning to buy decent truly wireless earbuds under Rs. 3000 then you can consider the Boat Airdopes 441 Pro.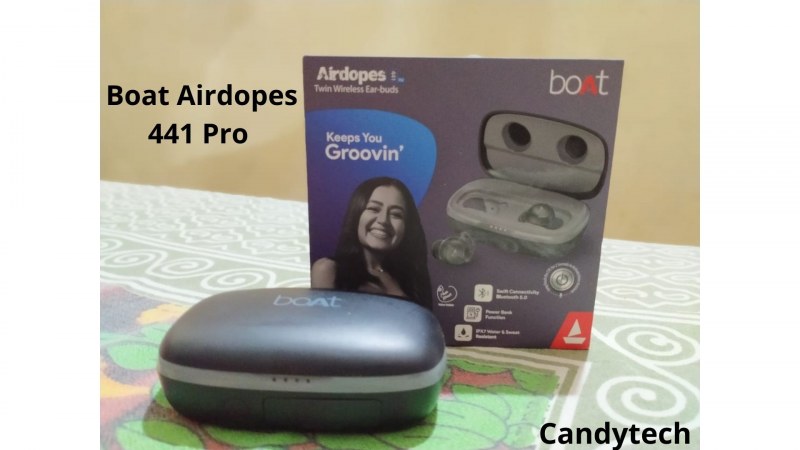 I am using these earbuds for the last month and sharing the real experience with these earbuds.
Apart from the normal usage, I am also using these while exercising in the gym, and usually, the noise isolation is excellent (however, these lack ANC).
The high bass usually doesn't allow the ambient sounds to disturb me. Also, while exercising, I don't have a fear of its damage by sweat due as these come with an IPX7 rating.
The Boat Airdopes 441 Pro is available on Amazon for purchase at a price tag of Rs 2,499.
Key Specs of Boat Airdopes 441 Pro
Truly wireless.
Touch-sensitive buttons.
Bluetooth 5.0 support.
It also can use as a power bank.
One-touch voice assistant.
IPX7 water-resistant coating.
Rechargeable battery with massive battery backup.
Package content – Charging case with one pair of earbuds, Type-C charging cable, Pair of ear caps(2x), and user manual.
Weight – 103 grams.
Color options – Black, Red, Lime, and Blue.
Availability – Amazon.
Price – Rs 2,499.
Let me share with you my experience with the BoAT earbuds. We will start with design and will progress further.
Design
Our rating – 8.0/10
The Boat 441 Pro is the in-ear type of earbuds and comes with small flaps to snuggly fit into the ears.
The buds are made of polycarbonate and don't look cheap.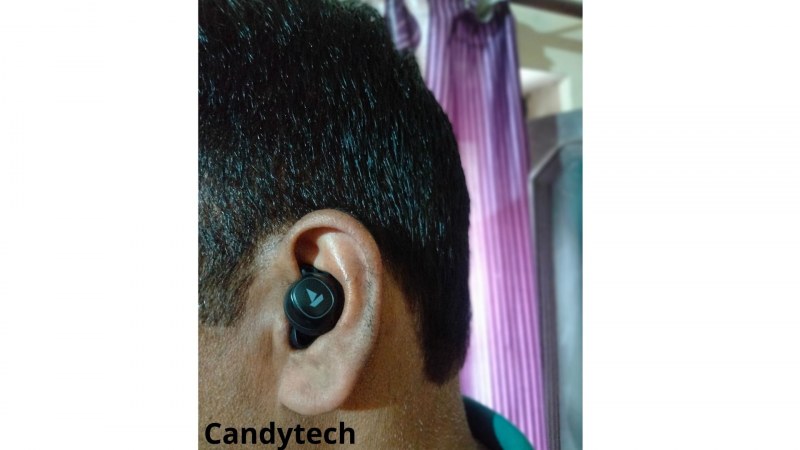 The earbuds come with touch-sensitive buttons, which take some time to get used to but work as intended.
I think these buds are a bit bulky if you are upgrading from neckband wireless headphones or wired headphones.
Furthermore, earbuds have LED light indicators(Red, Blue, and Green), which glow on different operations. If we tap on earbuds to control music, it glows Red, and if we get a call, it will glow Blue and Green.
The charging case has a plastic build along with a matte finish that gives it a premium look.
The size of the case is not huge, despite have a large battery capacity. You can easily carry it in your pocket, and it weighs just 103 grams.
At the front, the case has a LED indicator that showcases real-time battery levels.
At the bottom of the LED indicator, it has a charging port in which one is a Type-C charging port, USB Port for power bank, and it has a button that shows the battery status on pressing.
Special features and touch controls
Our rating – 8.5/10
Connecting these to a smartphone is easy.
You can do it by just opening the charging case and also enabling Bluetooth on the phone at the same time. While the case is open, you can search for the Airdopes 441P and click it. It will take a few seconds to connects.
Note – It will take little time for connecting(first time only) and for the next time it will automatically connects with your device quickly.
You can manually turn ON  the earbuds by simply touching the touch-sensitive area for 3 seconds on both left and right earbuds until the LED starts glowing blue.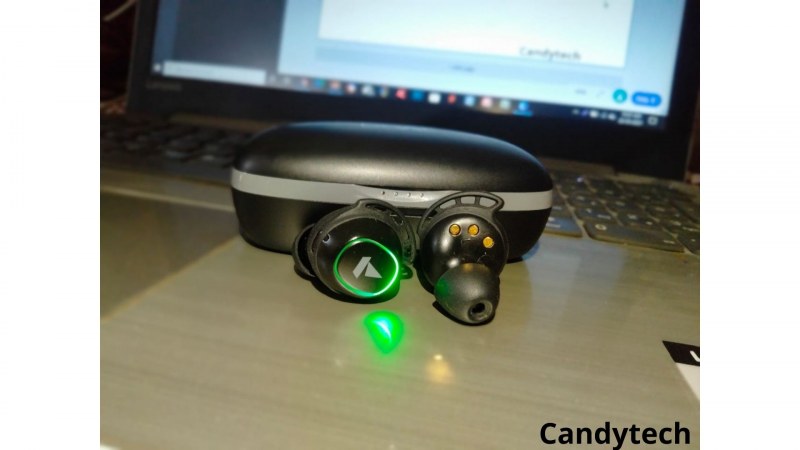 You can also turn OFF these manually by touching the touch-sensitive area for 5 seconds on either left or right earbuds until the Green LED blinks before turning OFF.
By tapping three times on both left or right earbuds simultaneously, the Airdopes 441 Pro will reset.
You can reset these in case you find any connectivity issues with the earbuds.
To activate Siri or Google Assistant on your mobile, you have to touch either of the earbuds for 2 seconds.
For answering or disconnecting, you have to do a simple tap on either left or right earbuds. In fact, to play/pause the music or video, you have to do the same thing.
Additionally, for rejecting the incoming call, just long-press either earbud for 2 seconds.
Furthermore, to jump to the next track, double tap on the right earbud and double-tap the left earbud for returning to the previous track.
The controls are intuitive, and once you start using these can get used to them in few days.
Audio
Our rating – 8.0/10
The boAT is known for making headphones with high bass, and the Boat Airdopes 441 Pro also carries forward this legacy.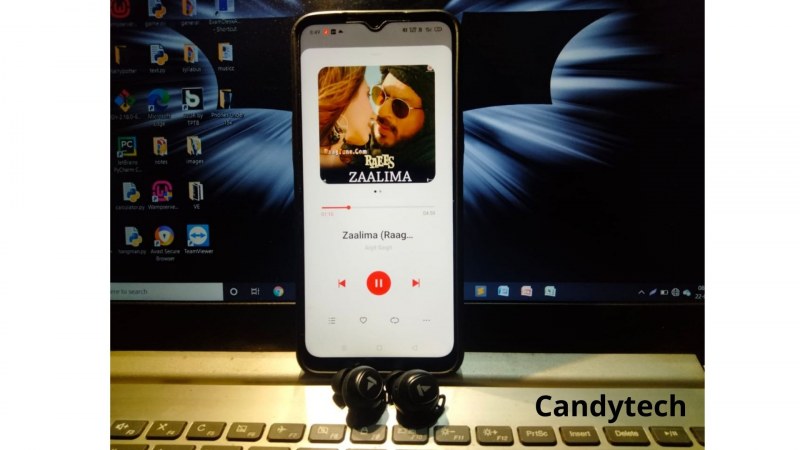 The bass on these hits you when you listen to them for the first time. I don't mean it negatively, but I was surprised with the output and even liked the punchier bass.
The Sound Stage is wide, and you can hear the beats with low or high frequencies but not as wide as some of the more premium TWS headphones.
The vocals at times seem suppressed and drowned due to the bass, but if you like hip-hop and fast-paced modern music (like Punjabi songs), these are blissful.
While doing gaming, the audio does not lag, and if you are playing the multiplayer game, then your teammates also get a clear sound.
Lastly, talking about its microphone is good if you are doing voice calls at a quiet place, but if you are in traffic or at a roadside with ambient noise, then the person on the other side of the call will hear a lot of background noise. These are not ideal for calls in a noisy environment.
Battery
Our rating – 8.5/10
The battery is the huge plus point of the Airdopes 441 Pro, which offers good playback time.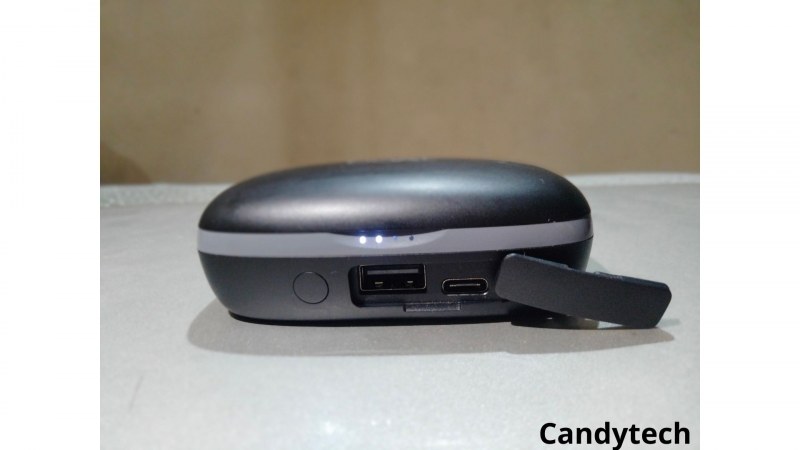 The earbuds come with a 35mAH battery capacity that provides a battery backup of 4 to 4.5 hours on a single charge.
Talking about the charging case, it comes with a 2600mAH battery capacity which will provide you a massive battery backup of 150 hours at a single charge.
For charging the case, the Type-C charging cable has also come in the box, which will take 1.5 hours to charge the case fully.
Note – You can use the case as a power bank to charge another devices like your smartphones(This feature is amazing but brand suggest that use this feature of the case in only extreme emergency).
Verdict
Our rating – 8.2/10
Overall the build quality of the charging case, as well as earbuds, is good. The design could have been more ergonomic.
These offer a decent battery backup that you may not find in a lot of similar price offerings.
The capacitive touch controls are sensitive and mostly work as intended.
The sound quality is also good if you want to listen to lively music.
We can't control the music volume by using touch controls, and there is no noise cancellation support for Audio calls.
Related Articles:
8 Best wireless In-Ear Headphone under Rs 1000-2000
Top 10 True Wireless Earbuds India (Music, Calls, WorkOut) – 2021
10 Best Wireless Headphones For Running and WorkOuts (2021)
Reviewed By Ayush Sharma