So, What are the essential things you must have to work from home? Based on my 4+ years of working from home, let me share with you what we need for better productivity, workflow, and comfort. Being a Full-time blogger allowed me to work from home long before WFH was a thing!!!
Apart from covid and corona, sentences these days are almost incomplete without words like quarantine, isolation, social distancing, and my favorite of all – "Work from home."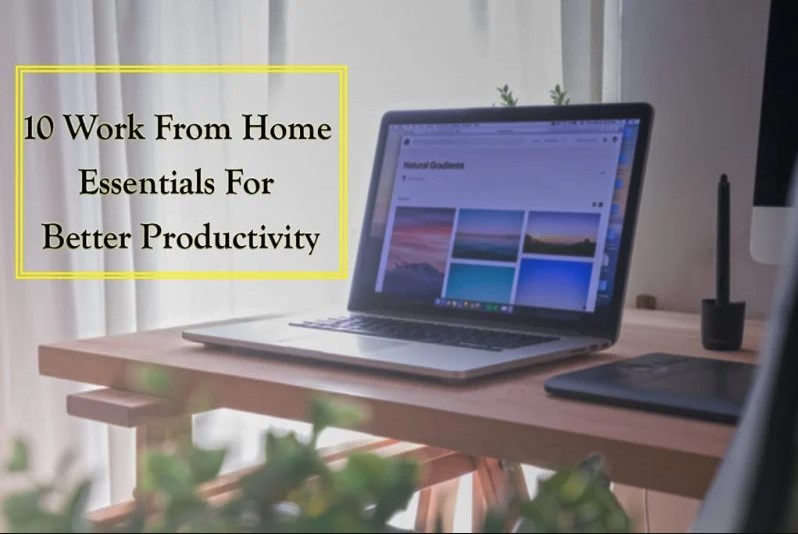 Heartfelt apologies to all the readers for creating this terrible and unnecessary drama for the introduction!! Perhaps too much time at home has taken a toll on my sense of introduction. 🙁
But jokes apart, work from home is a blessing for all of us who can use the phrase & still have the means to earn a living; unlike many others. But on the contrary, however exciting it might have sounded in the beginning, it has now become an uncomfortable routine, that all of us are eager to get out of.
Never ever would you have thought that you'd miss the cold & corporate environment at work, even if it means bustling through hours of traffic & congestion during the commute to & from work. Working from home is a skill honed over time, and experience makes it a more comfortable routine.
Even before the onset of social distancing & work from the home trend, many professionals & freelancers have been working in the comfort of their homes.
So, this "new norm" is not new to them and me. To save you the time & effort of getting yourself comfortable in the work-from-home environment, we decided to list a few essentials that WFH veterans swear by.
Don't forget to check the list of bonus items after the article that might help you just elevate the experience of WFH to another level. So, here we go….
Wireless Keyboard & Mouse
When technology gives you so many benefits, why not reap them! Though a lot of them might already be used to using the wireless kind of keyboard & mouse, a major lot just picked up the conventional ones from the office.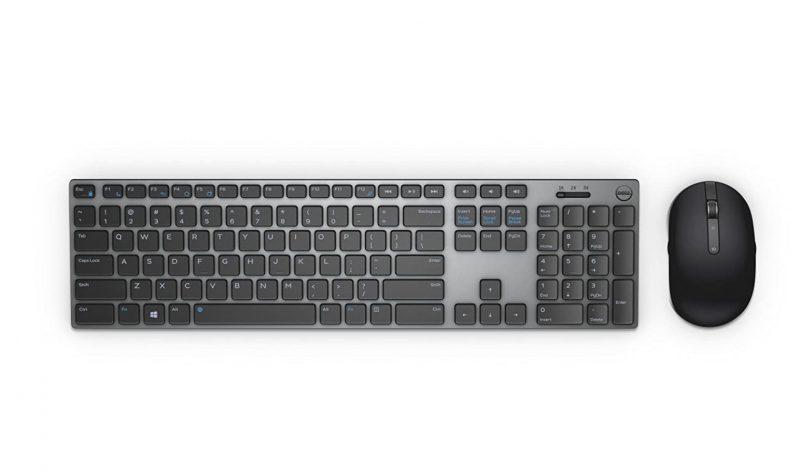 After all, who knew how long the Lockdown would last!!! But now that we really don't know how long this would actually last, it's smart to invest in a good pair of wireless keyboards & a comfortable mouse. Anyway, a lot of companies plan to adopt the WFH culture in the long run to save space & rent expenditure.
So, this investment would not be the wrong thing to go ahead with. Wireless hardware allows you ease of movement & reduces the clutter caused due to multiple wires flowing across the table. Moreover, you don't have to be confined to a place limited by your wired hardware and you can easily set up your workstation at your favorite nook in the house.
Check out the variety of wireless keyboard mouse combos on Amazon.in and pick anyone that suits your taste & budget. I currently have Dell KM717 and a GSkill KM 570 Mechanical keyboard. Some of the models that I will recommend checking out are:
Dell KM717
Dell KM 616
Dell KM 117
Logitech KM 215
Logitech MK 270R
Also, if you want to buy Mechanical keyboards which are a bit expensive, I wrote a guide on that too. (Why upgrade to a Mechanical Keyboard)
Or you can check my top recommendations about wireless keyboards.
Ergonomic office chairs:
To be honest, what do you miss most about being at the office? (Apart from the gossip of course). The comfortable office chairs, that let complete support to our back & entire posture. That poor ergonomic chair was always taken for granted until our backs and shoulders started hurting due to the normal chairs at home which are usually not meant for long hours of sitting or sedentary work structure.
Come in…office chairs at home!! I have always been fascinated by the idea of having a small workspace or personal office in a corner at home. But either due to my profession or my work structure, this dream could never materialize… till now!!
Now, whatever professional background you come from, if you can do your work from a laptop or a remote desktop, you need to have a teeny weeny WFH space for yourself. A makeshift table and a comfortable office chair are all you need to begin with.
Look for the following features when buying an office chair:
Adjustable height
Adjustable height side arms
back support.
head and neck support
Don't buy a leatherette chair if you live in a geographically hot area (sweating).
While you could manage a table from the existing furniture at home, a chair is perhaps what would make it perfect. This might look a tad bit expensive at the first look, but trust me you and your back will thank me later for this.
Gratitude accepted in cash & kind!! Wink wink!!
Alexa is everyone's favorite who works from home usually. She's this blessing in disguise with a gratifying voice. Not only does it help you with hands-free conference calls from work, but it also plays the role of a digital chauffeur to cater to your moods & needs.
Imagine changing the music or playing soothing instrumentals while you work or simply answering your Google queries or simply listening to news & current affairs without having to lift up your mobile.
Now you might argue that there's nothing amongst this that a smartphone can't achieve. But you'd just be fooling yourself. I use echo-dot every day at the office to listen to news and music whenever I am not doing something intense.
Echo Show is another cool gadget that you can buy for video calls, watching videos, and managing your day.
Also, it is fun to ask some stupid questions from Alexa and if you are missing human company, Alexa can be a temporary substitute.
The echo dot has been a hot favorite among techies and non-techies alike since its launch. Comparing its benefit with the output of a smartphone is like comparing a movie-watching experience at home and on the big screen.
Yeah… now you get what I'm saying!! So, get yourself an Amazon echo dot and let Alexa cast her magic over your WFH experience.
Multi-Port Wall Charger – AMX XP 60
The multi-port wall chargers are essential to charge many different gadgets at the same time. If you have two phones, or a table or a laptop or even a smartwatch that you wish to charge without having any hassles to use different chargers these multi-port chargers are a lifesaver.
Also, this can even charge your headphones or earphones using a standard micro-usb cable or a USB-Type C cable.
You can use this charger with both iPhone as well as Android smartphones.
I am currently using the AMX XP 60 to charge 2 smartphones that I use and also it has a USB type C port to charge my laptop.
The AMX XP60 comes with 4 ports – 45 Watts power delivery port for charging the MacBook and there are three USB ports (17 Watts Fast Charging) that you can use to charge any of your gadgets with ease.
It is a good product as it comes with 12 Months of warranty, is BIS certified, and the build also looks durable. Also, there are several other brands available that I have not tested so far but will do in the coming months.
An insulated bottle or flask:
We often tend to ignore the small comforts we encountered at the office desk. Having an insulated bottle or flask might seem a useless addition to the list, but think again. Why do you have a dedicated water bottle at your desk at the office?
I'm sure the water dispenser in the office is also not too far. Having a water bottle within comfortable reach means you don't skip your water sips just because you're in the middle of some task or just because you're too lazy to do so.
Moreover, if you're someone like me who likes the water a little below the normal room temperature, insulated bottles or flasks are your things.
Ohhh… and for the sake of immunity & keeping viruses & bacteria at bay we need to up our intake of warm water and I'm sure you wouldn't want to heat up the water every time you want to have a sip.
Go ahead… pick your bottle:
Good lighting (or mood lighting!!)
I cannot emphasize enough the importance of good lighting for a good WFH experience. I have noticed that my productivity and zeal for work change with the time of the day at home, which almost never happens at the office (except the post-meal slumber:-P).
Worthless pondering & worthwhile research told me why- the lighting. While at home we rely mostly on natural lighting and the regular tubes & LEDs used for lighting up the entire room.
However, we never thought about having specific lighting for our workspace. Endorsing no brand in particular, the market has varieties of smart lights & bulbs compatible with Amazon Alexa, Google's assistant, and Wi-Fi or Bluetooth enabled. Yesss… You heard that right.
I personally prefer the smart lights from Philips (nope.. they're not paying me for this! How I wish they did!!) I started using them for a few months for mood lighting. I'm the kind of person who loves the effect light & sound can have on your energy and well-being. Ohh & yeah… I forgot to mention coffee!!
Light it up, Guys, You can buy from Wipro and Syska or choose another brand.
A Robust Wi-Fi & a Reliable router
I agree with you. This should have been the first on the list or rather not on the list as without these items WFH wouldn't have been a topic of discussion. But you got to have some faith on me when, when I say there has been some research on this, really!
I know many people who rely on the mobile hotspot for a continuous internet connection for 9-12 hours a day.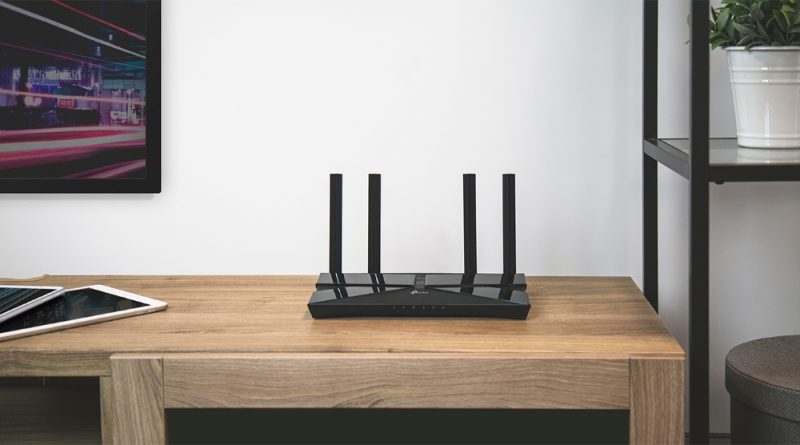 There are no issues with having the mobile hotspot as a backup source of the internet, but you do need a dedicated Wi-Fi/broadband service when you plan to work from home for long hours.
A good internet connection ensures you have fast & unlimited bandwidth to keep your boat sailing without adjusting the sails time & again.
Similarly, a good router ensures good coverage & good connectivity in the maximum possible area across the home.
It shouldn't be the case that your router works only in and around a circumference of 100 meters it. Pick up something that gives good enough coverage to ensure mobility within your home.
While you can opt for a good operator to provide robust connectivity, routers can be picked up from Amazon as well:
Brand Suggestions:
Good Pair of Earphones/Headphones
A good lot might already own a pair of good earphones/headphones. I won't stress the importance of good earphones, especially the noise-canceling variety.
I personally don't like background disturbances in my calls and neither do I like others in the home to feel like a character in a silent movie.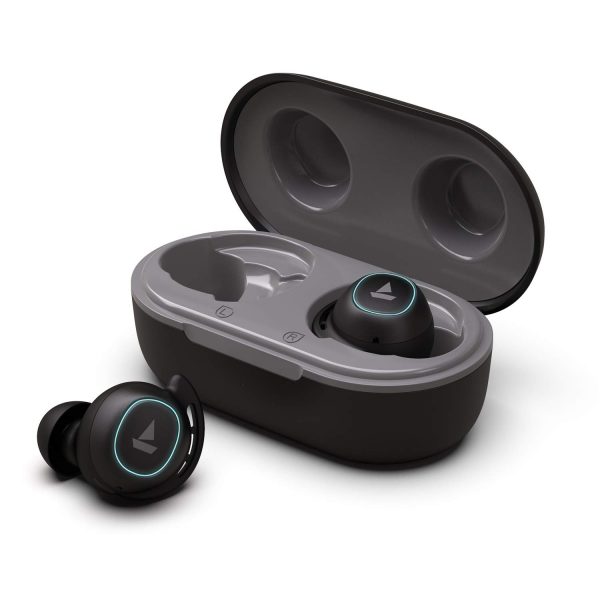 Also, my control doesn't extend to external noises like honking vehicles & barking dogs.
So a good set of noise-canceling headphones is my safest bet. I usually keep two pairs handy for uncalled glitches in electronic gadgets. Though the backup pair need not be as high-end as the first one, just a standard wired headphone pair to save you from unnecessary distress.
All eyes to earphones (pun intended!):
VPN/Antivirus
While at work we never had to put in deliberate efforts to update the security systems or amp up the antivirus packages (unless you are a techie or work for the IT department). Most companies provide enough protection over remote working conditions, provided the laptops are company-owned.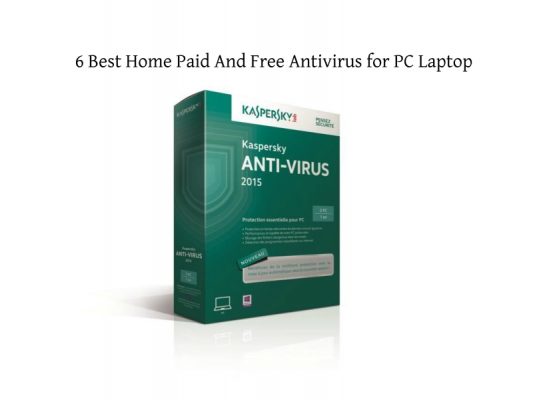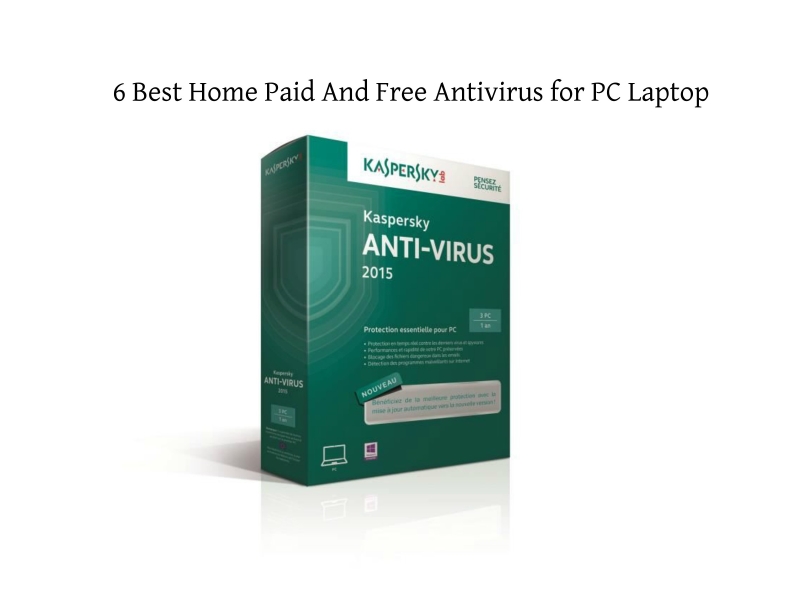 Issues arise when employees use personal laptops to expose critical business-related information to unknown risks for official purposes. Installing VPN/antivirus on your systems ensures you protect yourself and your data against intruders & interceptions. What kind of firewall & which antivirus to opt for is a topic to be dealt with separately.
You can always find articles on good antivirus on our website which undergo updates periodically. Do let us know if you would like us to do a separate coverage on firewalls & antivirus for personal systems.
Read More About the best Antivirus.
Heavy-Duty power extension board with Multiple Sockets
Work from home ensues a lot of stuff constantly plugged into the power boards. Your PC/laptops, your phone, your iPad, Kindle, speakers, etc. Normal household power sockets aren't well equipped to handle so many gadgets being charged at once.
The extension board with a good voltage handling capacity is what you need to look for. Ever since online shopping & deliveries have resumed services, they're brimming with varieties of extension boards and investors that could make a fit into every budget.
Not only do they provide a one-stop for multiple devices needing charging but also prevent power-tripping & fluctuations harming your expensive gadgets. A lot of these extension boards also come with inbuilt USB ports too.
Yoga Mat
Can I please get cliched one more time! Thanks 😀
"All work & no play makes Jack a dull boy !!"
Though you might not have been a fitness freak even during normal days, you moved around from one cubicle to another to chat with your colleagues, from your desk to the coffee vending machine or to the pantry for lunch or a quick snack.
All these short walks also burned a few calories here & there. But now you work, eat n sleep almost at the same place. So just to stretch out your back or flex your muscles, you might reach out to your yoga mat just because you have bought one.
But having a yoga mat could do you more good than any harm, especially now because your evening strolls will be limited due to monsoons.
Plus, meditating once in a while is as necessary as your sleep or water intake. So go ahead, pick up the color that motivates you to work out more (or less!!)
As promised, here's the list of bonus items off the list of essentials.
Smart Plugs
One of the essential additions that I have made to my work from the setup is smart plugs. Smart plugs are very handy to turn on or off electronic gadgets using voice controls or when you are away from the switch.
I can easily schedule my water motor pump or geyser to turn on or off simultaneously every day. Also, can control the heating using voice commands or turn on/off the TV with ease.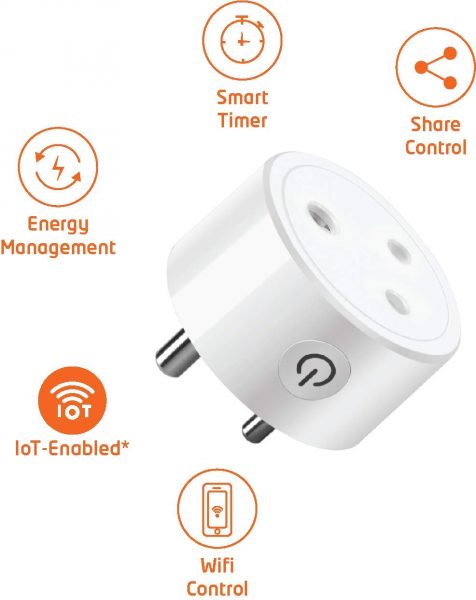 Read More about the latest Smart Plugs that you can purchase to improve the quality of your life and productivity.
These items are an addition to enhance your work-from-home experience and make you love it all the more.
Other Office Equipment
Desk Organizers– to help you keep your small & big things together.
Footstools- to provide rest to your nervous feet.
Indoor plants & Succulents- to add greens to the otherwise blues
Laptop cooling pad – Some laptops can get hot, and it is better to get a laptop cooling pad that also serves the purpose of a stand to keep the laptop inclined for better ergonomics and ease the stress on your neck.
Want some advice on any particular product? Please comment below. I will be happy to answer all your queries.
Heater – It is essential to have a silent heater in the office for winters. Especially, if you live in North India or a cool place it can be the best investment you can do to improve your productivity during winter.
Robotic Vaccum Cleaner – One of the coolest gadgets that you can have in your office is the Robotic Vaccum Cleaner which can do some of your cleaning chores automatically without any hassles.