It's freezing cold in northern India and several parts of the world, and I just bought a new heater after some thorough research and market study. If you are looking to buy a new heater it is essential to know about the choices available and the pros and cons of each.
I have also listed the top 5 heaters that you can buy currently.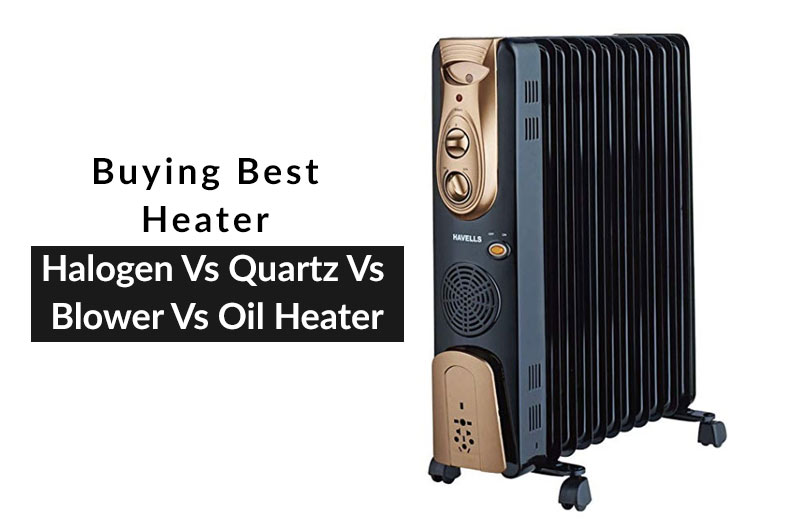 The below mentioned 4 types of heaters are most commonly used for heating small offices or rooms. 
The 4 types of heaters available in the market currently:
Halogen Heater
Quartz Heater
Blower 
Oil Heater
Halogen Lamp Heaters 
Useful for – Small Rooms and Offices, Very Silent Operation, emit Light
These are the most common heaters available in the market and are popular due to several factors.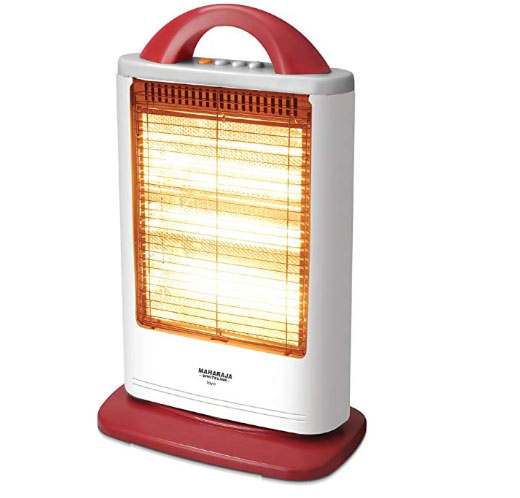 These are very effective in heating small rooms and offices and come with either two Halogen lamp tubes or three. There are several brands that are making these heaters such as Orpat, Sunflame, Maharaja, Bajaj, Havells, and so on. 
Halogen heaters consume less electricity and are one of the most efficient heaters on the market.
Typically all these heaters come in either 800 watts (2 tubes) or 1200 watts (3 tubes). 
Most of these will have the option to use either 1-2-3 tubes as per requirement and also comes with a rotating motor at the bottom to ensure that heater can rotate. There are no fans in these as these heaters to blow the air. 
There is no warranty for the Rods, these are cheaply available in the local market for Rs. 50 to Rs. 75.
You can purchase these for a starting price of Rs. 1800 and goes upto Rs. 2500 depending on the brand.
Quartz Heaters
Useful for – Small Rooms and Offices. Very Silent Operation, emit light.
Quartz heaters are also made by several brands like Usha, Maharaja Whiteline, etc. Typically you will find heaters with two Quartz Rods and these are of lower wattage 800 watts.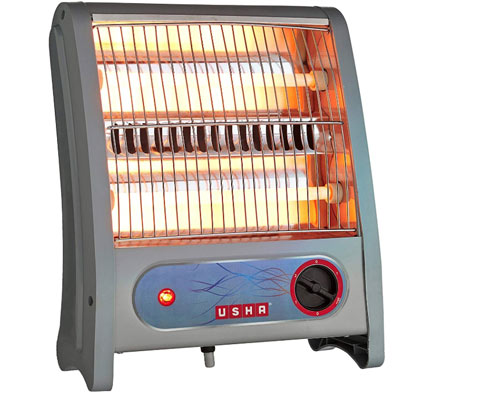 The Quartz heating system consists of light tubes filled with Quartz ar, a twisted cylinder with mercury and argon. When the current flows through this setup ions are created and heat/light is emitted. 
You can buy a Quartz Heater for even Rs. 1300 with upto 2 rods, 800 Watts capacity. 
There is a slightly higher failure of Quartz Rods Vs the Halogen Lamps based on the discussion I had with some of the retailers in the local stores.
Blowers
Useful for – Small Rooms and Offices, Fan Noise, No Light
The third popular category of home heaters is the blowers. These are available from Rs. 1500 to Rs. 2500 based on the brand.
Typically you will find these to me with 2000 Watts of consumption and offer different features.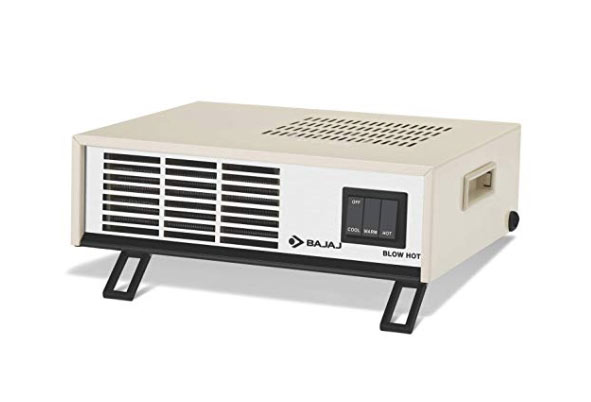 Some of the brands like USHA, Orpat, and Havells sell these types of heaters in the market.
Further, these have a metallic filament that becomes hot when the current passes. Then the fan blows the hot air from inside to the room.
The new heater from Orpat has a very pleasing design and is currently available for just Rs. 1399 and is a good deal for the price.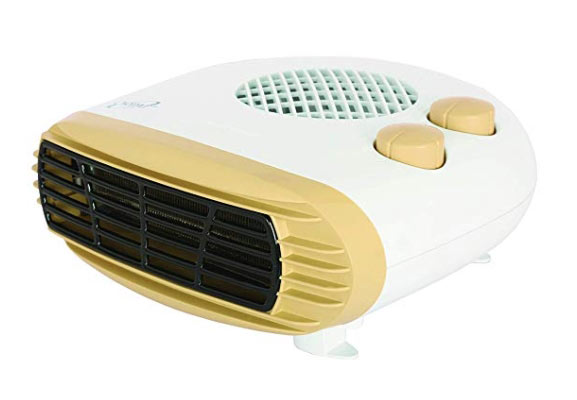 Some of the blowers come with over-heat protection and even have a thermostat for auto-cut.
These are the most reliable of the lot as there are no halogen or quartz tube which can fail. These consume slightly more energy for the same amount of heat and also make some noise due to the fan. 
Oil Heaters (Useful for Large offices or Homes)
Useful for – Big Rooms and Offices. Very Silent Operation, Take some time to start heating. Very Expensive.
The oil heaters are the most expensive among all heaters but are very capable when it comes to heating big rooms and offices. These are also highly energy-efficient and quiet.
The Havells OFR – 11Fin 2900-Watt heater is currently available for Rs. 13,999 and is a good deal if you are looking for a silent long term heating solution for a large space.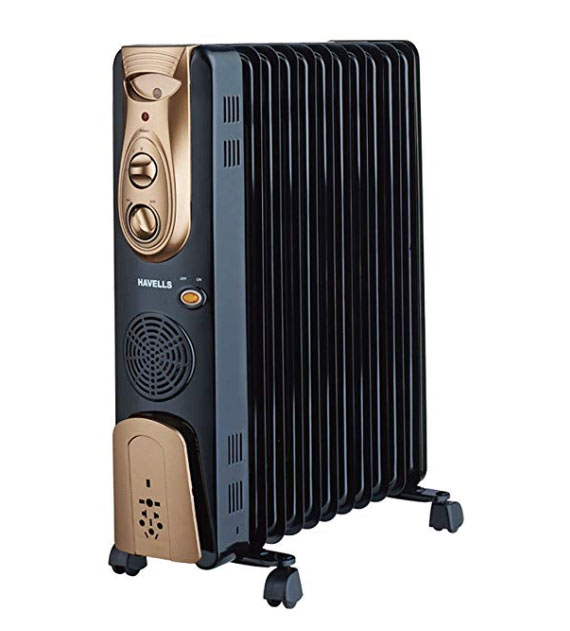 The oil in the heat pipes heats up by the current and flows in the fins that heat the room air. There is a fan in the assembly that helps in dissipating the heat. 
Typically, you will be able to buy one of these oil heaters for Rs. 9000 to Rs. 15,000 in the market or online. 
The oil heaters require more power and can use up to 3000 Watts of power. You get three typical settings – 1000/1500/2500 and additional 400 Watts of power for the fan. 
There is Overheat protection and tilt over switch for safety. 
Oil Heaters are good for heating larger areas like restaurants or offices. However, you will mostly see people using 2-3 Halogen heaters in the banks or big offices in winter as they still cost way less. 
Another advantage of the oil heaters is low maintenance as they don't have any rods or tubes that need replacement.  
At the beginning of the article, I told you that I have just bought one. I purchased the 3 tube Halogen heater from Orpat, it was a low price and works well.
Also, Read:
10 Best Smartphones to Buy Under 10000
10 Best Mobiles Below Rs. 40000.
10 Best Phones Under Rs. 15000.