We are listing here Best Antivirus (Free and Paid) for PC or Laptops running on Windows 10 or 11. But first, let's understand how an Antivirus can help you stay safe.
What is an Anti Virus and Why do you need one?
Antivirus software detects, prevents & removes malicious programs or malware, often called viruses.
Antivirus offers an excellent solution to the problem of malware/viruses and is a critical first step to securing your PC or laptop from malicious attacks. Both free versions and paid versions are available for online download and purchase.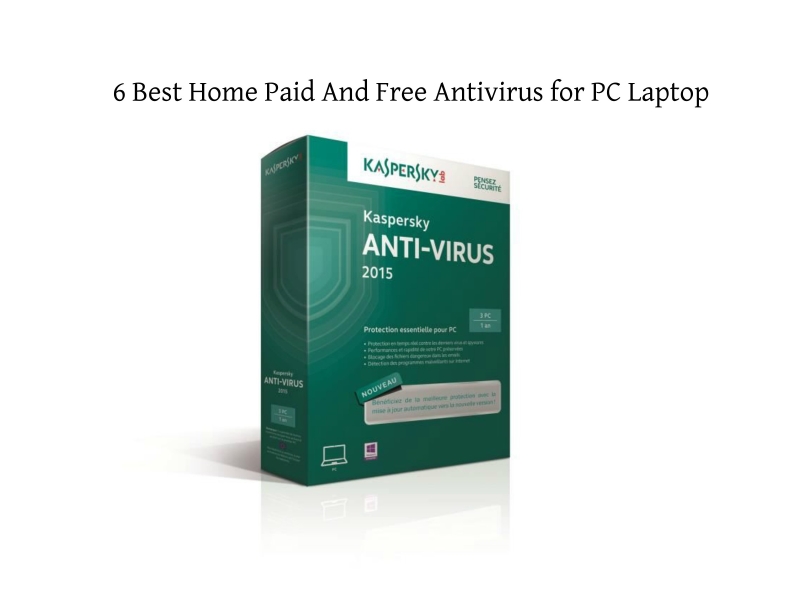 We have reviewed three free and three paid antivirus software along with the link to download or purchase them.
How to Choose the Best Antivirus?
Should you buy an Antivirus or should you get a free antivirus like Avast, or should you invest in paid Anti-virus-like Nod 32. It depends on the data you are protecting and on your spending power.
If you do any online transactions, Transfer money, PayPal, NEFT, RTGS, online shopping, auctions, I suggest investing a small amount in a paid version of Antivirus, which keeps you safe.
Paid Antivirus can turn out to be cheaper than the loss which you can suffer due to hacking or password compromise. If you are not doing online and lack the budget to buy Anti-virus, you can use the free ones.
3 Best Free Antivirus for Windows 10/11 PC or Laptop
Number 1 on the list of 6 Best Home Paid And Free Antivirus for PC Laptop is Avast. It is free to use Antivirus, and it has the following features.
It offers basic security in the free version, and you need to buy the paid version for complete protection. The free version is lightweight and can be used on a Windows 10 or Windows 11 PC. Avast also has free antivirus solution for Android, Mac, iOS. However, the paid version is better and offer additional essential features like:
Pay & bank online, Safely.
Anti-spam for scanning your emails before you open them.
Additional Firewall other than the windows firewall for an added layer of security.
Number 2 on the list of 6 Best Home Paid And Free Antivirus for PC Laptop is AVG Antivirus Free Version. The free version comes with the following four protection against Malicious attacks and Viruses:
Protection against viruses and spyware when you are connected online.
Stay safe on social networks like Facebook, google plus, Reddit, Twitter, and Pinterest.
Ensure websites are safe before visiting them, if you are visiting unknown websites it will block the websites from opening in your browser which is unsafe and may harm your PC/Laptop.
Keep your identity safe whenever you go online – It is similar to the incognito mode you have in Chrome or Mozilla where your tracking cookies are monitored and managed to help you safely cruise the internet.
Here is a comparison of the free and paid version. The free version for the AVG antivirus is one of the best compared to other free or trial Antivirus software.
The 3rd on the list is Avira Antivirus Free Version. The Antivirus is an award-winning product that provides comprehensive protection against all types of threats, secures your data, protects your privacy, and ensures your PC remains virus-free.
Key Features of Avira Free Version
Advanced Real-Time Protection.
Website Safety Advisor.
AntiAd/AntiSpyware, Blocks Adware programs and online snoops.
Browser Tracking Blocker.
It comes with all the Basic protection features in the Free version, and you can download the Avira Anti Virus for free here.
Avira Antivirus Pro offers premium features, including:
Protection against identity and credit card theft.
Protection from email-borne threats.
Free support from a team of dedicated experts.
Let's now Check out the three best-Paid Antivirus Solutions to help you protect your home or office PC or laptop.
Best Paid Antivirus for Windows 10 or Windows 11 PC or Laptop
The Number 1 on the List is Bit Defender.
1). Bitdefender Antivirus Plus
BitDefender Antivirus Plus is one of the best when it comes to defending your PC or Laptop from malware and viruses. The 1 PC, 1 Year version, Cost about Rs. 250 INR is expensive in the international market, and you can buy it from Amazon.com for $24.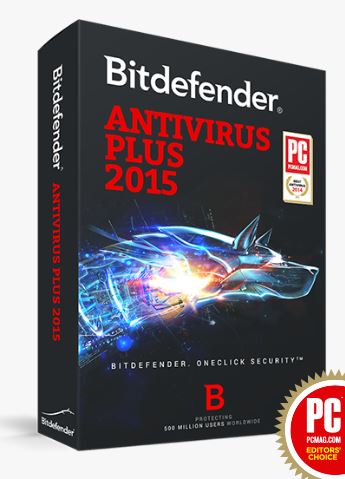 Key Features of BitDefender Antivirus Plus
Antiphishing, Bitdefender Autopilot, No Interruptions, and no Popups.
Security Widget, Social Network Protection, USB Immunizer, Chat Encryption, Security Report, Rescue Mode.
Bitdefender Safepay, Search Advisor, Remote Management, Non-intrusive, Vulnerability Scanner, Malware Protection.
It is a comprehensive list of features and functions that the antivirus software performs.
The software requirements – 1GB ram and Windows XP SP3 to run, supports all newer Windows versions including Windows 11 and Windows 10, and is light and easy to install and run.
2). Kaspersky Anti-Virus
Kaspersky Anti-Virus occupies the Number 2 spot. The 1-PC 1-Year cost is about Rs, and 375 is slightly higher than the Bitdefender, which costs Rs. 250 the price on Amazon.com is 19.99$ for 1 PC 1 user license.
Key Features of Kaspersky Antivirus.
Real-Time Protection.
Proactive Detection.
Safe Surf.
Application Control.
URL Advisor & blocker.
Anti-Phishing.
Anti Blocker unblock your PC if it's being blocked by a Trojan.
Kaspersky Anti-Virus is the first line of defense for your PC – delivering excellent results using anti-malware technologies that protect you against viruses, spyware, and other malware. Optimized for performance, Kaspersky Anti-Virus works 'behind the scenes to protect you against the latest threats without slowing down the PC or Laptop.
3). ESET NOD32
Last but not least is the new ESET NOD32. NOD 32 is one of the best, light, and feature-rich, nonintrusive Antivirus.
It works in the background and doesn't disturb you with pop-ups and suggestions. It is highly effective and provides the best protection against Malware and Viruses.
It is very reliable, doesn't interfere with the windows programs, and keeps you safe from malicious email attacks while you are surfing online.
Features of ESET NOD32
It is available for $19.99 for 1 PC 1 User on Amazon.com, and in the Indian market, you can buy it for Rs. 405.
Advanced Memory Scanner, Cloud-powered Scanning, Anti-virus and Anti-spyware, Anti-phishing.
Exploit Blocker, Scan While Downloading Files, Idle-state Scanning Device Control.
Host-based Intrusion Prevention System, Social Media Scanner.
Website blocking, hacking protection.
Concluding Thoughts – All the three paid Antivirus is good and reliable – Though we would recommend Eset Nod32 and Kaspersky for you to purchase.
You can choose Aviara and Avast for the free version to protect yourself from malicious Virus attacks and hacking.
We recommend you buy the full version of the Antivirus to stay safe and protect your online identity and, more importantly, data and money.