These are some of the best-wired earphones in India in the price range of Rs 500 (8$) to Rs. 2000 ($40). We have carefully crafted the list of affordable wired earphones with mic to ease your search.
I have considered most of them only after personal use. I have been testing and reviewing headphones and earphones; you can read more details in our reviews section.
These are some of the best earphones you can purchase for a low price to amplify your listening experience.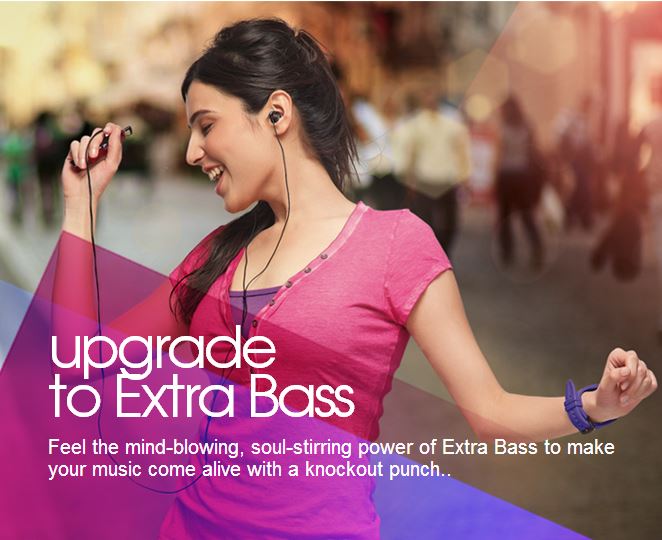 These are ideal earphones for gaming, music, and calls, don't matter if you have a budget of Rs. 200, 400, 800, 1200, 1500, 2000 or more. Most earphones are excellent for your Android smartphone, iPhone, or even Windows laptop or MacBook.
Some of the premium and slightly expensive earphones on the list offer better audio quality and are worth the price.
Special Note - Dear Reader, We independently review everything we recommend. When you buy through our links, we may earn a tiny commission. Read Privacy Policy.
Choose the one that fits your budget and helps you dive into the thumping beats of mesmerizing music from your favorite band.
Here are the 15 Best Earphones in India for Smartphones, Tablets, and Laptops (with and without Mic):
boAt BassHeads 242 in-Ear Wired Earphones – Price 484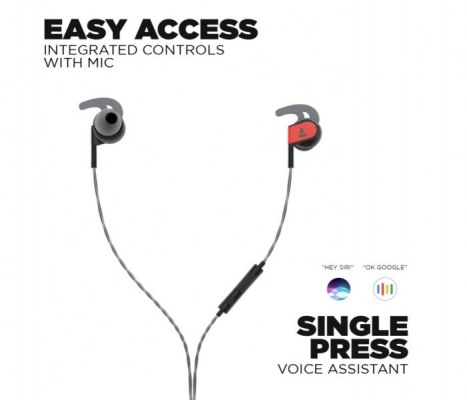 The boAt BassHeads 242 are affordable, high-quality headphones available under Rs. 500. The innovative housing design of the earphone provides excellent comfort.
The earphones come with a 10 mm driver and high Bass. You can buy earphones in seven different colors. A silicon grip helps secure fit when working out or running. Also, we get three pairs of silicone tips.
Key Specifications – boAt BassHeads 242
Price: Rs. 484
Weight: 18.1 grams
Additional features: Extra Bass, 10 mm drivers, HD Clear sound, etc
Warranty: 1 year
Frequency Response – 20Hz-20KHz
Sweat and Water Resistant with IPX 4 Rating
Items available: Earphones, ear tips
Frequency range: 20Hz to 20KHz
Passive Noise Isolation
Pros
Tangle Free Cable.
Easily accessible Remote.
10 mm drivers
Mic for Audio Calls
Passive Noise isolation.
Decent Build Quality for Price.
Cons
Not the most comfortable design for users
JBL C50HI in-Ear Headphones with Mic – Price Rs. 499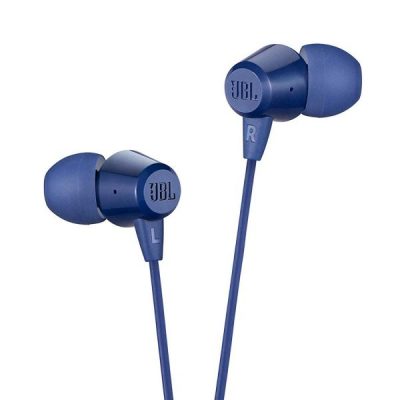 If you are looking for affordable, high-quality in-ear headphones, the JBL C50HI offers Deep Bass and has the JBL signature sound. Further, the earphones come with three ear tips and a high-fidelity twin cable.
You will get quick access to Google Assistant or Siri. Due to their lightweight, these earphones are easy and comfortable to wear for all-day prolonged use.
Key Specifications – JBL C50HI
Driver size: 9mm
Frequency range: 20Hz-20kHz
Cable length: 1.2 m
Compatible devices: Audio Player, Laptop, Tablet, Mobile
Warranty: 1 year
Connector type: Wired
Price: Rs. 499
Pros
It has terrific bass technology.
The ear headphones have a Noise Isolation Microphone.
It is lightweight and comfortable with three sizes of ear tips
We get instant launch access to Google Assistant or Siri
It is available in three varying colors
It comes with an in-line remote with a single multi-functional button and mic.
Cons
Wires are not very durable but are not too bad either.
Realme Buds 2 with Mic – Price Rs. 590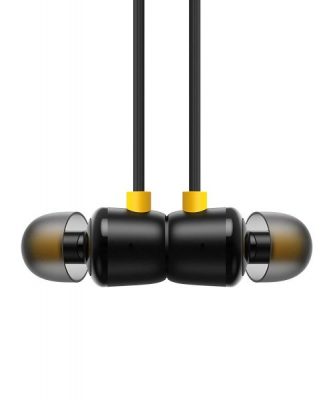 If you are looking for affordable headphones to pair with your mobile, Realme Buds 2 offers plenty of features for the price.
The buttons allow you to assemble the voice assistant with a single touch. An 11.2 mm bass boost driver gives a stabler bass response.
The buds are Matte streamlined with a classy and engaging look. To store the buds neatly, it has a built-in magnet.
Key Specifications – Realme Buds 2
Driver size: 11.2 mm
Compatible devices: Audio Player, Laptop, Tablet, Mobile
Connector type: Wired
Warranty: 6 months
Connector type: Wired
Price: Rs. 590
Pros
Impressive sound quality.
Good bass quality.
Comfortable to wear.
Classy built quality.
Great quality in-line mic
Cons
JBL C200SI Super Deep Bass in-Ear Headphones with Mic – Price Rs. 799
The latest JBL C200SI can be described as vibrant and lightweight ear headphones with a microphone.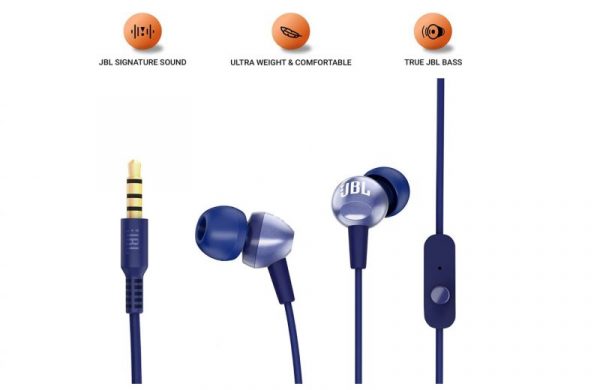 It features strong 9mm drivers that provide top-quality sound. As the headphones are super light, you will get all-day comfort.
The presence of an in-line microphone with universal remote control allows you to speak and handle your calls effortlessly.
Key specifications – JBL C200SI
Driver size: 9mm
Frequency range: 20-20kHz
Cable length: 1.2M
Compatible devices: Audio Player, Laptop, Tablet, Mobile
Warranty: 1 year
Connector type: Wired
Price: Rs 899
Pros
It offers you a one-button universal remote with a mic.
The earphones are ergonomic.
It is lightweight yet comfortable with three size ear tips
Google Assistant and Siri support.
Available in 3 color choices.
Durable Design
Cons
Treble is higher, and you may need to tune them in an equalizer for the best experience.
JBL Endurance Wired Earphones With Mic – Price Rs. 899
JBL Endurance in-ear wired earphones are designed in a flexible two-way layout to let you wear them either or behind the ear.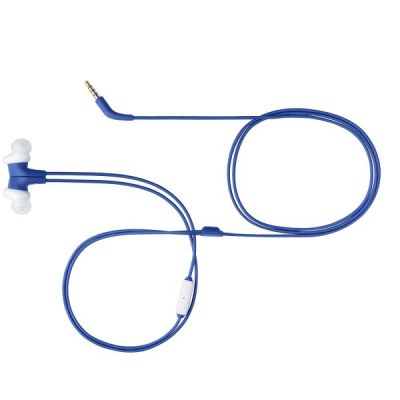 These earphones have a secure fit, offer excellent stability, and are lightweight, thanks to TwistLock and FlexSoft technologies.
A long press on the play/pause button enables a voice assistant on your phone. It has an in-line mic that allows for hands-free calling.
Overall the headphone promises decent Bass, treble, and vocals. These are ideal for workouts or if you like to listen to music while traveling.
Key Specifications – JBL Endurance
8.2 mm dynamic drivers
Item Weight – 56 grams
Hands-free calling
IPX5 sweatproof design
Magnetic earbuds
Twistlock and FlexSoft technology
Flexible two-way design
Warranty – one year
Price – ₹ 999
Pros
Accurate fit with a sturdy build
Better Bass and sound quality
Supports voice assistant
Amazing noise blocking
Convenient buttons
Cons
Mi Dual Driver in-Ear Earphones with Mic – Price Rs. 799
If you have been yearning for crisp vocals, rich Bass, and tangle-free cable, you may consider buying Mi Dual Driver earphones. The dual dynamic driver can bring you top quality sound experience.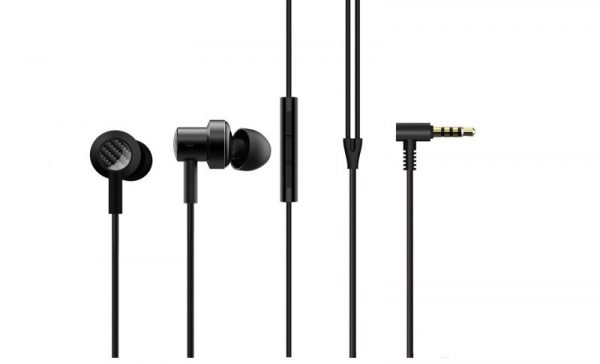 The anti-slip earplugs can perfectly fit the contour of your ears. You will get exceptional comfort with these earphones. When you press the play/pause button for a long, it will trigger a voice assistant. The earphones are scratch-proof, fingerprint resistant, and light in weight.
Key specifications – Mi Dual Driver
Weight: 18.1 grams
Price: Rs. 799
Warranty: 6 months
Features: Tangle-free cable, rich Bass, noise cancellation.
Connector type: Wired
Braided Cable
Colors: It is available in 2 colors.
Pros
The presence of a noise cancellation feature allows you to take calls in a chaotic atmosphere.
10 mm and 8 mm dynamic drivers help produce rich Bass and crisp vocals.
Offers passive noise cancellation
Quick Launch Voice assistant
Provides 3-button operation for greater convenience and operability
Offers value for money
You will get magnetic earbuds
Cons
The Bass is overpowering and may not suit users looking for a natural and crisp sound.
Skullcandy Inkd Plus in-Earphone with Mic- Priced @ Rs.1,099

Skullcandy Inked Plus in-ear earphone has a sleek design with a comfortable fit. These are available in many more color options and offer excellent audio quality.
It can give a noise-isolating experience with its advanced technology. The in-line microphone with buttons allows controlling calls, music, or volume. This one is the best audio device in this price range, with enhanced sound and build quality.
Key Specs – Skullcandy Inkd Plus
In the Ear Headphone.
Wired earphones
In-line mic
Call, volume, and track control
Noise isolation fit
Ergonomic design
Pros
Build quality is good.
Mediocre Bass.
Clear sound.
Noise cancellation functionality works better.
Cons
Poor cable quality.
Earbuds are a little heavy for all-day use.
Also, I recently wrote about some affordable Wireless Headphones that you can buy between Rs. 1000 to Rs. 2000.
Sony MDR-EX150AP Wired Headphones With Mic – Price Rs. 1099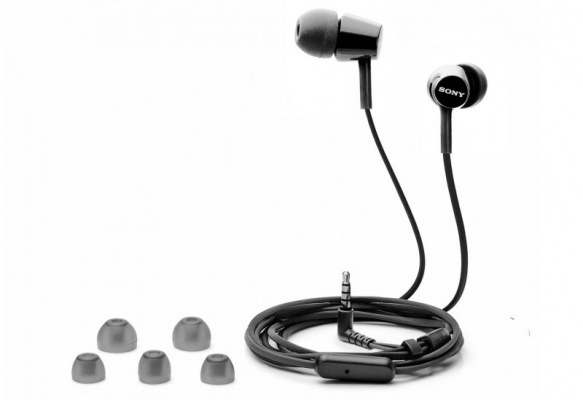 If you are looking for slightly premium and durable headphones, the Sony MDR EX 150 AP is good. The powerful earphones by Sony come with a 9 mm neodymium.
The buds offer secure-fitting silicone buds, which give you long hours of comfortable use. It has a glistening metal finishing that looks stunning. You'll get a wire manager to save your wire from getting tangled.
Key Specifications – Sony MDR-EX150AP
Driver size: 9mm
Frequency range: 5 Hz-24 kHz
Compatible devices: Audio Player, Laptop, Tablet, Mobile
Warranty: 1 year
Connector type: Wired
Price: Rs. 849
Pros
Superb built and sound quality.
Comfortable to wear.
Good balanced between Bass and treble
Great quality in-line mic
Cons
Sony MDR-EX255AP Wired in-Ear Headphones Rs. 1299
The Sony in-ear wired headphones MDR-EX255AP) come with 12 mm neodymium drivers that deliver powerful Bass and an excellent sound stage. It lets you enjoy music without any distortion.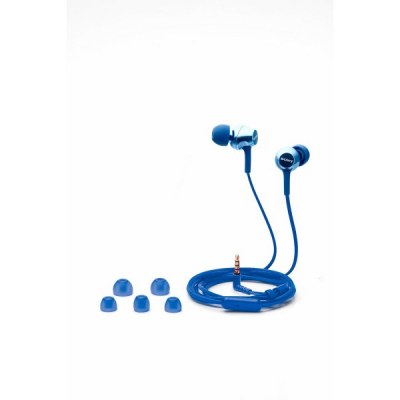 These earphones have a shiny metallic finish which makes them attractive. They are light in weight and comfortable with soft earbuds, pleasing the ears.
Additionally, they have a wire manager, which keeps the cord tangle-free. The intelligent key application allows you to personalize your headset. The sony earphones have a good frequency range of 5Hz to 25 kHz.
Key Specifications – Sony MDR-EX255AP
12 mm neodymium drivers
Item weight – 20 grams
5 Hz – 25 kHz frequency range
Smart key application
Comfortable and secure fit
In-line controls and mic
Shiny metallic finish
Price – ₹ 1,299
Pros
Balanced Bass
Good sound quality
Metallic shining finish
Cons
Built quality is not satisfying
JBL Quantum 50 in-Ear Headphones (Gaming) – Price Rs. 1299
JBL is one of the most renowned brands for headphones, and the new JBL Quantum 50 is a top seller, stylish wired headphones from the brand.
These earphones are classy looking with soft white and dark blue accents. The bent design makes these fit snuggly in the ears and is comfortable to wear all day long.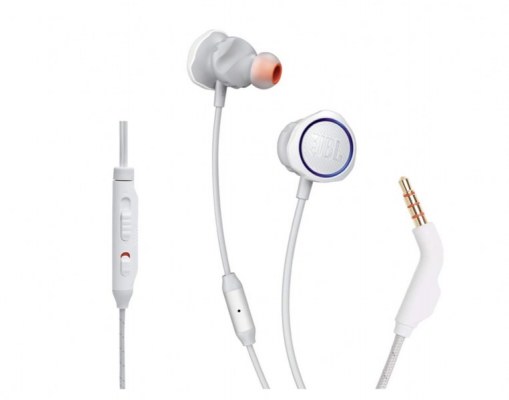 The headphones have a signature JBL sound and a good sound stage. These have an Inline Voice Focus Microphone Optimized for Multi-Player Gaming.
These are excellent for listening to music and come with a decent microphone to attend calls without interference and background noise.
It is available online in three color options for a price tag of Rs 1,299.
Key Specification – JBL Quantum 50
Tangle-free Cable.
Frequency Response: 20Hz – 20KHz.
Microphone Support – Yes
Play/Pause button.
10mm dynamic drivers.
Connector :3.5 mm.
Lightweight in-ear headphones
Weight: 13.4 g.
Price Rs. 1,299.
1-year warranty.
Pros
Compact and comfortable.
Good Bass.
You can also use the microphone for calls.
Lightweight.
Cons
KZ ZST X in-Ear Headphones with Detachable Cable – Priced @ Rs. 1,699
These earphones define an authentic style. They have an elegant look with an ergonomic design. It comes with a detachable silver-plated cable, allowing you multiple connectivity options.
The 10 mm dynamic driver has double magnetic flux, which gives you a clean sound.
Though the brand is new in the earphone market, it has a great sound and builds quality at this price range.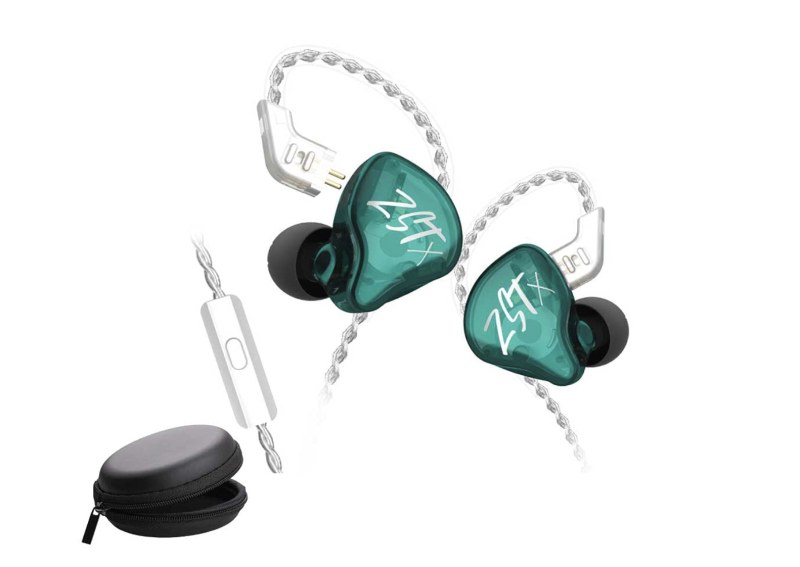 Key Specs – KZ ZST X
10mm double dynamic unit for extra Bass.
Silver-plated wire.
Lightweight and features noise cancellation.
Detachable cable for multiple connectivities.
Impressive ear hook design.
3.5 mm plug type
20 Hz – 40 kHz frequency range.
107 dB/mW sensitivity and 12-ohm Impedance.
Pros
Great appearance.
Good Bass and treble.
The audio quality is outstanding.
Works with all Android, iOS, and Windows phones.
Cons
A New Brand.
Sennheiser CX 80s in Ear Canal Stereo Earphones Price Rs. 1799
The Sennheiser CX 80s offers incredible sound quality and is made for music lovers. The headphones offer a balanced sound with a wide sound stage.
These don't have an overwhelming bass but offer exceptional clarity. The frequency response is 17-20000, ideal for listening to instrumental and other genres.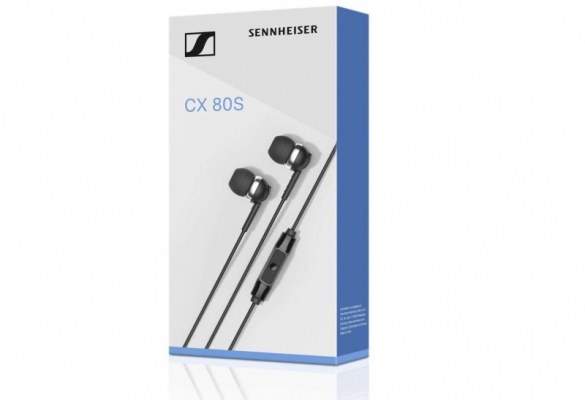 Key Headphone Specs – Sennheiser CX 80s
Wired
In-the-ear canal Headphones.
Passive Noise cancellation.
ErgonomicSporting a finger-contoured housing design( easy to plug out)
Gold Plated Connector.
Sensitivity – 110 dB/mW (Power On)
Frequency response 17–20,000 Hz
Pros
Lightweight – weighs just 10 grams
Clarity is great on these Sennheiser's.
Good Noise cancellation.
You get three pairs of silicone tips.
Headphones offer excellent companions for walking and jogging.
It comes with 2 Years of Warranty.
Cons
Chord sometimes tangle.
About average Bass response if you are a pure bass lover.
Sony MDR-XB30 Extra-Bass Stereo Headphones – Price Rs. 1499
The Sony MDR-XB30 is not your average headphones. These have an extensive sound stage and offer a 4-24,000 Hz frequency response.
The metallic headphones look premium and have a tangle-free cable. These come with a 12mm driver and offers 16-ohm Impedance: and have a sensitivity of 110 dB/mW.
Additionally, we can carry a pouch, which is value-for-money for the price.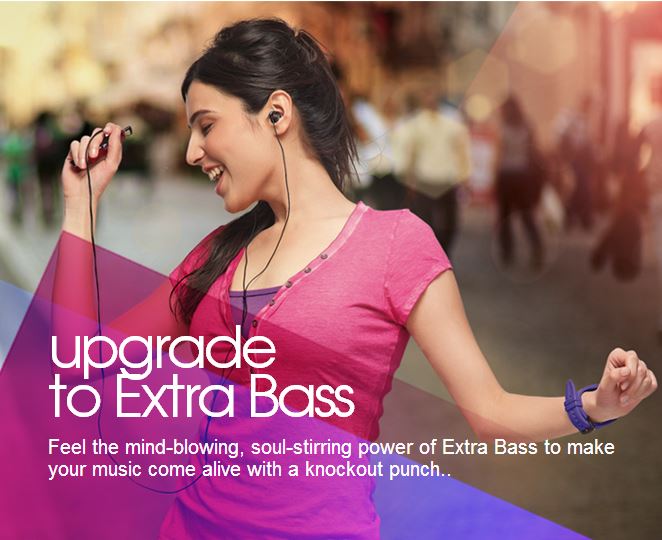 Key Specs – Sony MDR-XB30
Max Power Input 100 mW
Driver Units – 13.5 mm Headphone
Frequency Response 4 Hz – 24000 Hz Headphone
In-ear-canal-phone Design
16-ohm Headphone Impedance
Features – Intense Bass and Ultra Clear Mid Range Sounds, Solid Sound Isolation, Powerful Punch of Bass, Soul Stirring Power of Extra Bass
Pros
Thumping clear & very deep Bass.
Good Noise Isolation.
Good value for money.
Cons
The design may not look attractive to everyone.
It can feel a bit heavy after prolonged use.
Sony MDR-XB55AP Wired Extra Bass Headphones – Price Rs. 2,249
The Sony MDR in-ear wired earphones are packed with 12 mm dynamic drivers. The extra bass technology with these earphones gives you an immersive sound experience.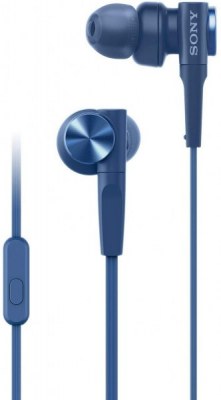 You have control from music to call with the in-line mic – play, Pause, volume controls, etc.
The buds are high quality and durable. These can last long and offer excellent audio quality and comfort for long listening hours.
The sound stage on these headphones is vast, and you can hear high-fidelity audio with them. The headphones are meant for audiophiles and people looking for something extraordinary.
It comes with a finely grooved serrated cable with long-lasting durability.
Key Specs – Sony MDR-XB55AP
Electronic dance music headphones
12 mm neo-dynamic drivers
Sensitivity – 110db/mW and 16-ohm impedance
Headset with Mic for Phone Calls.
4 Hz – 24 kHz frequency range
Y-type 1.2 m Litz cable
Secure fitting silicone earbuds
Metallic shiny finish
1-year warranty
Pros
Incredible Clarity
Extraordinary Bass.
Earphones are durable and of good build quality with tangle-free wire.
It is bundled with three different-sized earbuds that fit comfortably.
Excellent Companion for a gym.
Cons
The earbuds are a little heavy.
Expensive
Thanks for reading, share your thoughts or queries in the comments below.