If you are a voracious reader, the best gift you can buy for yourself is a Kindle. In this post, we will find out which is the best Kindle to buy in India.
Let me share my experience with Kindle in the last four years and how it has helped me read several books and improve my reading habit. I have tested it thoroughly and know the pros and cons in depth.
Also, Kindle has some advantages over the traditional hard-bound books worth knowing about.
What is Kindle?
Kindle is designed by Amazon and looks like a tablet. But it is made only to serve a single purpose – Reading Books. You can buy, download, and read e-books, newspapers, and magazines using the Amazon Kindle Store.
Usually, the Kindle Edition of Books is cheaper when compared to the regular hard-bound versions.
Special Note - Dear Reader, We independently review everything we recommend. When you buy through our links, we may earn a tiny commission. Read Privacy Policy.
Why only Kindle? Why not use a tablet or mobile?
Answer – Kindle comes with a glare-free display with LED backlighting, unlike smartphones or tablets. This gives you a natural book-like feel when reading on Kindle Vs. a smartphone or a tablet.
Smartphones/Tablets or even the iPad are distracting due to notifications, calls, messages, WhatsApp, social media, etc., and don't allow concentrated reading.
On the other hand, the Kindle makes your environment distraction-free.
Kindle Vs. Books – Which Is Better?
There is nothing like the smell of a new book. The in-hand feel of the paper is an unmatched experience for me. I love physical books and still buy a lot of them.
However, Kindle has the following advantages:
You can store 1000s of books on Kindle and carry them without worry.
If you live in an apartment, you don't have to worry about the storage space for your books with Kindle.
You can read Kindle at night without any lights and may not disturb your partner.
The battery usually works for 2-3 weeks and is very convenient to carry.
Best Kindle to Buy Currently
This 10th Gen. Amazon Kindle comes with a 6-inch glare-free screen (167 PPi) and built-in front light. The display makes reading for hours easier (indoors and outdoors, day and night).
The built-in front light has 4 LEDs. It is thin and lightweight, and easy to hold and carry.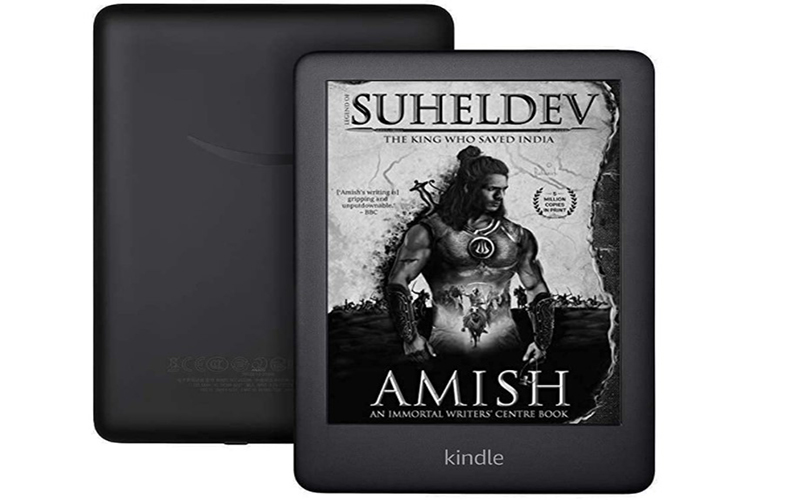 Special features – While reading you can Highlight text, look up definitions, translate words, and adjust text size.
Additionally, you can access hundreds of books, comics, and more if you are a prime member.
You can either read books online or store them on the device as it has 8GB of internal storage.
Moreover, it comes with Wi-Fi support. So, you can download books straight to the Kindle.
Furthermore, it can fully charge in approximately 4 hours, and after being fully charged, it can last up to 3 weeks(based on light settings and wireless usage).
Lastly, this Kindle is available on Amazon at a price tag of Rs 6,999.
Amazon Kindle Paperwhite(10 Generation) comes with a similar 6.0-inch display that we have seen in the above Kindle.
However, the screen quality is better as it comes with 300 PPI pixel density, making reading more accessible. The front light has 5 LEDs. This device comes in two configurations – Wi-Fi and Wi-Fi + Cellular connectivity.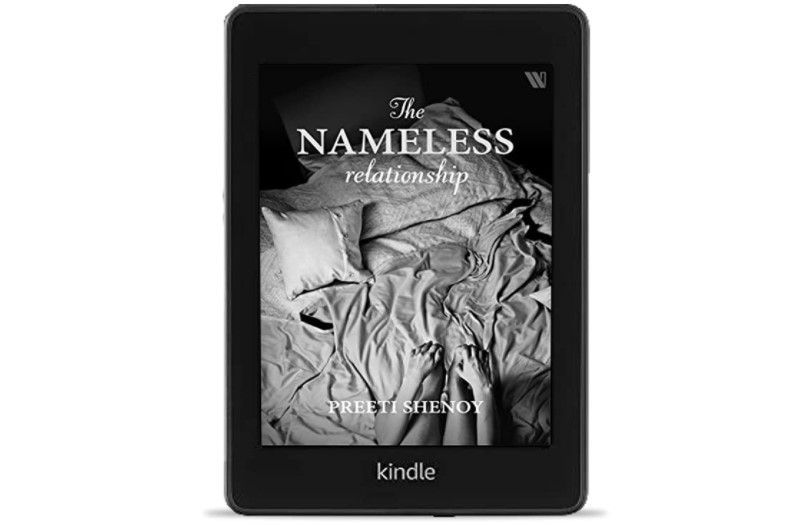 Talking about the special features, it includes a VoiceView screen reader, available over Bluetooth audio. It provides spoken feedback allowing you to navigate your device and read books text-to-speech (available in English only).
Additionally, it can invert Black and White, and adjust the font size, font face, line spacing, and margins.
The device comes in two storage configurations that include 8GB and 32GB onboard storage to store thousands of books.
It even offers free cloud storage for all Amazon content. Moreover, it is IPX8 certified, making it safe from splash or dust.
Furthermore, it offers a high-capacity battery that provides a battery backup of 6 weeks on a single charge(it can take 3 hours for a full charge).
The 10th Gen Kindle PaperWhite is available for a starting price of Rs 10,299.
Kindle Oasis(10th Generation) is the most premium device on this list that also comes with a premium look and impressive specs.
Firstly, the device comes with a large 7.0-inch glare-free display (300 PPI) and a sleek ergonomic design with page turn buttons perfect for one-handed reading. The built-in front light has 25 LEDs.
Also, you can customize the screen share from white light to warm amber, and it automatically adjusts the brightness of your screen based on ambient light.
It has the same features as the 10th Gen Kindle Paperwhite. Additionally, it comes with an Automatic page orientation, absent in the abovementioned devices.
Also, it has IPX8 rated, making it a perfect travel companion. The device comes with two storage configurations – 8GB and 32GB. Additionally, cloud storage also offers you two storage configurations – 8GB and 32GB.
Like Kindle Paperwhite, it offers a high-capacity battery that provides a battery backup of 6 weeks on a single charge. It is available on Amazon for Rs. 21,999.
Comparison Table – Kindle Vs. Kindle Paperwhite Vs. Kindle Oasis
| | | | |
| --- | --- | --- | --- |
| | Kindle | Kindle PaperWhite | Kindle Oasis |
| Price | Rs. 6499 | Rs 10,299 | Rs. 17999 |
| Ratings | 4.5 out of 5 stars (5,547) | 4.5 out of 5 stars (6,033) | 4.5 out of 5 stars (768) |
| Screen size | 6″ glare-free | 6″ glare-free | 7″ glare-free |
| Storage | 8 GB | 8 GB or 32 GB | 8 GB or 32 GB |
| Resolution | 167 PPI | 300 PPI | 300 PPI |
| Built-in Front Light | Yes – 4 LEDs | Yes – 5 LEDs | Yes – 25 LEDs |
| Waterproof IPX8 | No | Yes | Yes |
| Auto-adjusting light sensors | No | No | Yes |
| Page turn buttons | No | No | Yes |
| Adjustable warm light | No | No | Yes |
| Automatic rotating page orientation | No | No | Yes |
| Connectivity | Wi-Fi | Wi-Fi or Wi-Fi + Cellular | Wi-Fi or Wi-Fi + Cellular |
Which is the Best Kindle To Buy In India?
If you are buying your first Kindle – Here are a few tips:
The base Kindle version has excellent features and is suitable for most people who don't want to spend more.
The 8 GB Storage version is more than enough for most buyers. However, you may opt for 32 GB if you want to.
The 6-inch display is perfect and easy to use and hold with one hand.
You won't be using too much data on the Kindle, and it can even work with your smartphone's Hotspot to save some money and opt for the WIFI Edition.
As you may have now understood the apparent differences between the three Kindle models, I am sure it will be easier for you to choose the perfect Kindle for you.
If you ask me, I will go for the Kindle Paperwhite as it comes with a smaller 6-inch display with a higher 300 Pixels density and is affordable.
Even the base Kindle version offers an excellent reading experience, and you won't be disappointed with the device.