Trying to Port Out – it is not easy in some cases. Mobile Number Portability is an excellent service and is a pro-consumer practice. But for some users, the reality is different and how operators manipulate the rules to keep the customers on their network is saddening.
What is MNP?
MNP (Mobile Number Portability) is a facility that allows you to switch the telecom operator without the need to change your mobile number. Suppose you have a mobile number from Airtel; you can shift to Reliance JIO or VI and keep using the same number.
If you have a problem with network coverage or monthly bill – MNP is an easy solution that doesn't require you to change your mobile number.
MNP Port Out Issues – Let's Find Some Solutions.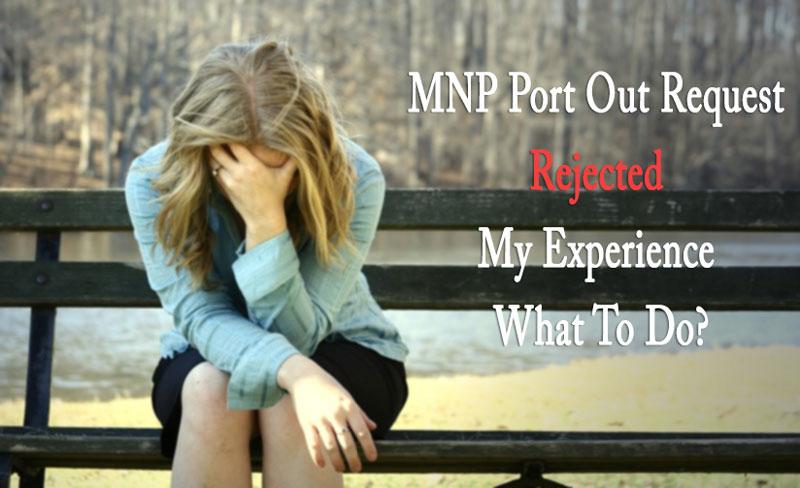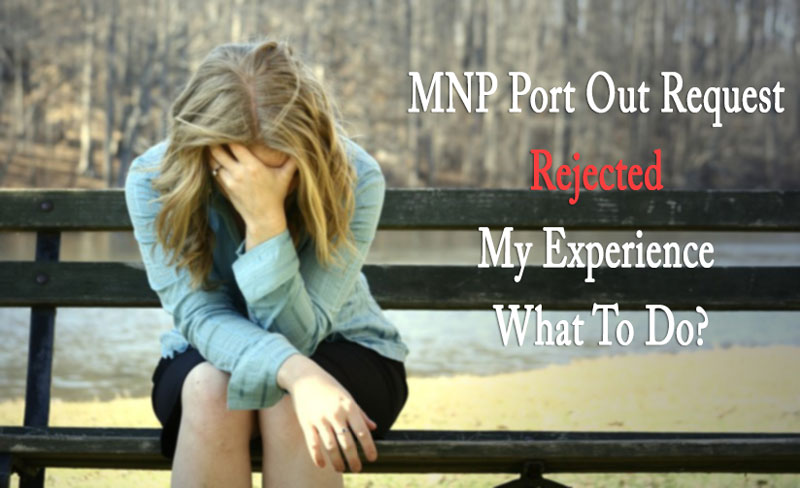 Moreover, all your contacts are familiar with your existing mobile number, it is linked to your bank accounts and several other services. It is more than essential these days to keep using the same number.
MNP Process for Telecom Users
The MNP process is similar for prepaid and postpaid users. But some requirements for postpaid users that need to be fulfilled before you can initiate MNP.
Let me quickly brief you about the MNP process and how can you do MNP then we will look into why your MNP request was rejected.
MNP Port Out Process for JIO, Airtel and Vodafone-Idea, BSNL
Step 1 – You need to send an SMS to the number 1900 from the mobile number you need to port out, and the message text should be – PORT Mobile Number
Here is an example message for port out request – PORT 899090990
STEP 2 – Once you have sent this message for UPC (Unique Porting Code) generation, A UPC CODE is sent to your mobile number by your telecom operator. You need to keep the UPC Code with you for future reference.
STEP 3 – You need to visit the nearest store of your new telecom operator. You will get a new sim-card from the telecom operator store.
You need to carry an Adhaar Card with you, and your number can be activated using your fingerprint with a biometric reader. After the switch to E-KYC (electronic verification earlier it was manual), the port-out process has become simple.
All the information is populated in the handheld device by the service executive once you add your fingerprint to the biometric scanner.
STEP 4 – After your request is received, it usually takes seven days to port out your number from one operator to another or from one state to another.
MNP Charges – Usually, the store owners will charge you Rs. 50 for the new sim card.
Recently, TRAI has reduced the MNP port-out fees from Rs. 19 to Rs. 4. But practically the store owners charge more than this as they provide a new sim card as well.
Additional Requirements for MNP for Postpaid Users
There are some additional requirements for the postpaid users before going for MNP:
One of the first things that you need to do is clear 'Outstanding dues' towards your telecom operator. It means you need to clear the bills for the current period.
Your activation of the number in the current mobile network should not be less than 90 days. If you have switched from another operator less than 90 days, you are not eligible for a port out request.
There are some more requirements for postpaid users which are not relevant in most cases, but if you want, can read on the TRAI website.
My MNP Port Out Experience
My experience of porting out the postpaid number and moving to prepaid was a bit difficult, here is how I managed to do it.
The first time I applied for MNP Port out, the request was rejected stating that I have not completed 90 days on the network. You may not get this issue as earlier there was a concept of roaming and transferring from one state to another caused this issue.
Usually, people will get a message – Your request has been rejected because your telephone number was ported less than 90 days ago.
You can't port out before completing 90 days with an operator. It is mandatory from TRAI (Telecom Regulatory Authority of India) that user must complete 90 days with a Telecom operator before raising a UPC request. This is applicable for both prepaid and postpaid users.
Also, there is a restriction that you can raise only one request in a day using e-KYC.
And in case you have more numbers to port out, you need to revisit the telecom operator store again.
I had three numbers, so I visited thrice and, after 7 days, learned that the request was rejected for all the numbers. And I will have to wait for 90 days before I can initiate a request.
I tried to do the MNP again after the stipulated period, by revisiting the store. I got the new sim cards and paid Rs. 50 for each sim, and I was sure this time there would be no issues.
It was the middle of the month, and I had already paid last month's bill for all the 3 numbers.
After waiting for 7 days, I checked with customer care, and they told me the MNP request had been rejected again because there was an outstanding bill for this month.
I told them I am willing to submit any amount they want to accept the MNP request.
They declined and told me to revisit the stores and raise a fresh request and even told me to pay the unbilled amount to make sure the balance is negative (means overpay) so they don't have any reason to reject the request.
I had no choice, so I did that.
Contact Nodal Officer and Register a Complaint
Meanwhile, I contacted the Nodal officer of the operator and shared the concern in a detailed email. For example, If you are porting out of JIO – you will have to email Nodal officer of JIO to raise a complaint.
You can easily find the email address of the nodal operator from the official website of your telecom operator. (Can search in Google).
Finally, I received a call from the Nodal officer after two days of writing the email. He was sorry for the bad experience and apologized for the trouble.
Finally, The operator accepted the request, and I got a confirmation message that my number was ported out.
What to Do If Your Port Out Request is Rejected?
First, talk to the customer care executive, no matter how frustrated you are, keep reminding them till they provide a solution.
Secondly, you can visit the nearby telecom operator store and ask for an MNP request. Yes, it is time-consuming and troublesome, but necessary.
Thirdly, If you have access to email, start an email chain to the customer care team detailing everything. If it is not solved look for the escalation matrix, which usually can mark the email to the nodal officer and higher-ups.
In my case, the intervention of the Nodal officer helped, and the matter was resolved.
Besides, if nothing is working, tag the company in a Twitter post and also on Facebook. Share the ordeal and ask for help.
The last resort is to look for an MD complaint, look for the email of the MD of the company and write an honest and humble account of what has happened. I am sure he or his team will address the issue.
So, these are some of the things; I am sure you can try out. And remember if you don't give up, the other person will, sooner or later.
Why Telecom Companies Don't Want You to Port-out?
When you port-out it is a loss of revenue for the telecom company and they don't want to switch. They will also call you and will give some lucrative plans so that you can stay with the company.
Can you Withdraw your Porting Request?
Yes, you can withdraw the porting request by sending the message Cancel Mobile Number to 1900. (Cancel Space 10 digit mobile number). The request will be canceled only if you send this message within 24 hours of generating port-out request.
For How Long is the UPC request Valid?
The UPC request is valid for four days for all users. However, in some regions – Jammu & Kashmir, Assam and North East the request is valid for 30 days.
How to Check the MNP status for your request?
Subscribers will get the status and update on SMS from the telecom service provider about the status of the request. You can also visit the below mentioned Links to check the status of your MNP request.
Zone-1 – North and West India – Check MNP Status
Zone 2 – South and East India – Check MNP Status