Trying to Port Out - it is not easy in India - Mobile Number Portability is an excellent service and is a pro-consumer practice, but the reality is different and how operators are manipulating the rules to keep the customers on their network is saddening.
Suppose you have a problem with network coverage or you are moving from one state to another, or you simply want to use another operator's service. MNP is the easy solution to bank on that doesn't require you to change your priceless number.
MNP Port Out Issues - Let's Find Some Solutions.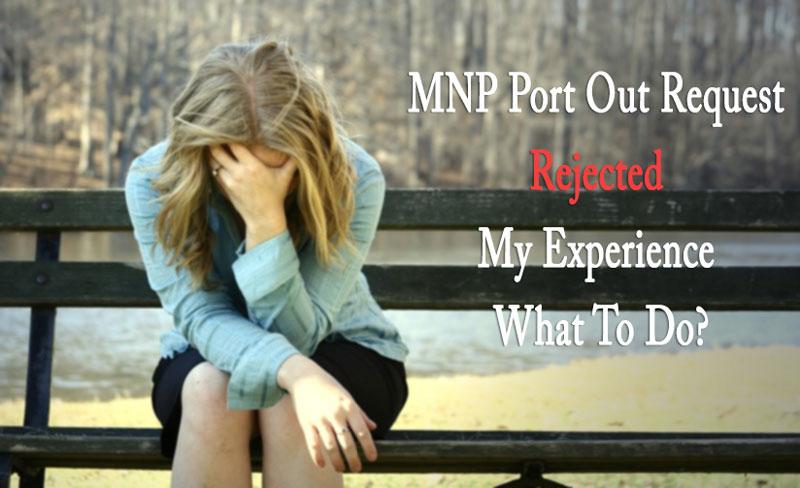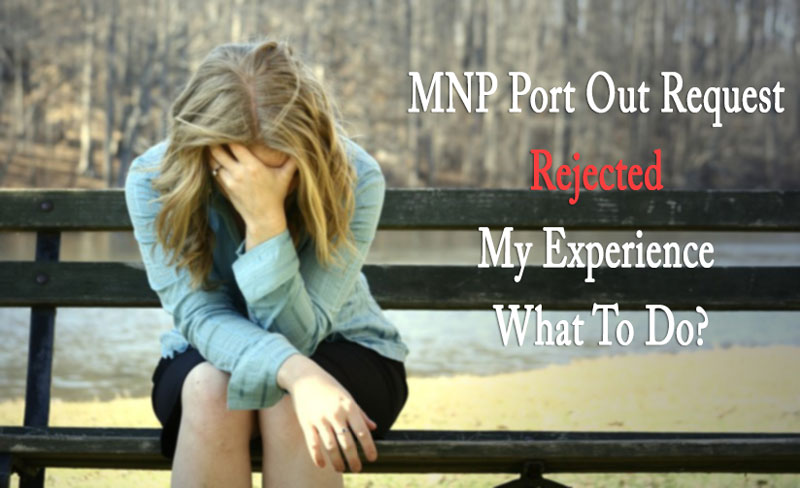 Moreover, all your contacts are familiar with your mobile number, and it is linked to your bank accounts and several other services. It is more than essential these days to keep using the same number.
MNP sounds like a simple process for many. However, it is not so straightforward for everyone.
For some lucky users who generate an MNP UPC port out request, it may get accepted the first time, but I was not so fortunate.
My Experience With Port Out
Here is a personal account of the struggle with getting my numbers ported out. Besides, I am sharing this, as others can benefit from my experience.
Based on my last few months of the ordeal of porting out 3 different numbers, from various operators, the situation is worse.
I will not name the operators I have tried to port out, but it was from the top 3 - Airtel, Vodafone, and Idea.
Furthermore, I have three different numbers from two operators that I was using in roaming.
Also, I wanted to change the circle from Mumbai to Haryana. And I was trying to switch them from postpaid to prepaid, without changing the operator.
Notably, I did not want to change my operator for any of my three numbers.
To sum up, It was a circle change MNP request, along with the conversion of my numbers from Postpaid to Prepaid.
The Port out process is straightforward on paper, in practical terms it is a nightmare if you are at the receiving end.
It is crucial for you to know the process, so you are prepared beforehand.
New Port Out Process for Idea, Airtel, and Vodafone
First of all, the process is to send an SMS to the number "1900" from the mobile number you need to port out, and the message text should be - "PORT Mobile Number."
Once you have sent this message for UPC (Unique Porting Code) generation; A UPC CODE is sent to your mobile number by your telecom operator.
Next, You need to keep the UPC Code with you for future reference.
Also, you need to visit the nearest store of your telecom operator.
After the switch to E-KYC (electronic verification, earlier it was manual), the port-out process has become simple. You just need to carry an Adhaar Card with you, and your number can be activated using your fingerprint with a biometric reader.
All the information is populated in the handheld device by the service executive, once you add your fingerprint to the biometric scanner.
After your request is received, it usually takes 7 days to port out your number from one operator to another or from one state to another.
Usually, the store owners will charge you Rs. 50 for the new sim card, which you need to use once the operator finally approves your request. Recently, TRAI has reduced the MNP port-out fees from Rs. 19 to Rs. 4. But practically the store owners charge more than this as they provide a new sim card as well.
Sounds like a piece of cake, believe me, it is not.
MNP Port out Request Rejected My Experience
The first time I applied for MNP Port out, the request was rejected stating that I have not completed 90 days on the network and my numbers are not old enough.
Also, there is a restriction that you can raise 1 request only in a day using e-KYC. And in case you have more numbers to port out, you need to revisit the telecom operator showroom.
I had three numbers, so I visited thrice and after 7 days learned that the request is rejected for all the numbers. And I will have to wait for 90 days before I can initiate a request.
Meanwhile, I was roaming and was getting an insane bill due to the roaming charges. So I switched the plan to Rs 1000 per month, that was the only plan offering free roaming calls and the right amount of data.
MNP Port Out Was a Painful Issue in My Case.
Plan Change caused the monetary loss for the next couple of months. JIO offers 2 months of unlimited voice calls and 1 GB / day data for 56 days in just Rs. 309. Here, I was paying thrice.
I tried to do the MNP again after the stipulated period, by revisiting the stores for 3 times. I got the new sim cards, paid Rs. 50 for each sim again, and was sure this time there would be no issues.
It was the middle of the month, and I have already paid last month's bill for all the 3 numbers.
After waiting for 7 days, I checked with customer care, and they told me the MNP request had been rejected again because there was an outstanding bill for this month. I asked them I am willing to submit any amount they want to accept the MNP request.
They declined and told me to revisit the stores and raise a request and even told me to pay the unbilled amount to make sure the balance is negative (means overpay) so they don't have any reason to reject the request.
I had no choice, so I did that.
Meanwhile, I contacted the Nodal officer of the operator and shared the concern in a detailed email.
I wrote to the Nodal officers for both the port-in and port-out circle.
You can easily find the email address of the nodal operator from the official website of your telecom operator.
Finally, I received a call from the Nodal officer after 2 days of writing the email. He was sorry for the bad experience and apologized for the trouble.
Finally, The operator accepted the request, and I got a confirmation message that my number is ported out.
Why Don't Telecom Companies Want You to Port-out?
Fundamentally, the problem is the companies don't want you to port out, to them, it does not matter if you are transferred from one location to other or you just want to change because of some issue. They won't allow it to happen.
So What to Do If Your Port Out Request is Rejected?
Let's talk about the solution, everyone faces some challenges but don't be disheartened by these small issues. Firstly, talk to the customer care executive, no matter how angry you are, keep raising a ticket till they try to provide a solution.
Secondly, can visit the nearby telecom operator store and ask for an MNP request. Yes, it is time-consuming and troublesome, but necessary.
Thirdly, If you have access to email, start an email chain to the customer care team detailing everything. If it is not solved look for the escalation matrix, which usually can mark the email to the nodal officer and higher-ups.
In my case, the intervention of the Nodal officer helped, and the matter was resolved.
Besides, if nothing is working, tag the company in a Twitter post and also on Facebook. Share the ordeal and ask for help.
The last resort is to look for an MD complaint, look for the email of the MD of the company and write an honest and humble account of what has happened. I am sure he or his team will address the issue.
So, these are some of the things; I am sure you can try out. And remember if you don't give up, the other person will, sooner or later.
Related Articles - Top Prepaid Plans India for Any Operator