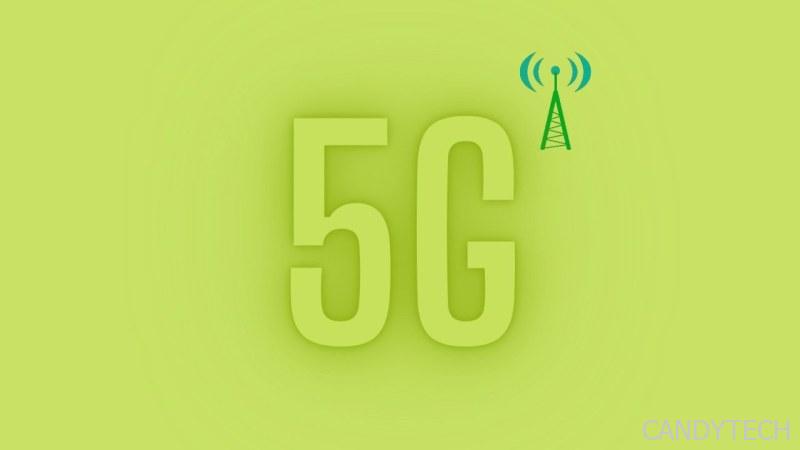 5G launch In India – What's All the buzz About
Several questions and ambiguities exist related to the 5G Launch in India. In this post, I will try to answer some key questions that baffle the minds of our curious readers.
If, after reading the post, you still have some queries, please shoot them in the comments section, and I will try to answer them first thing in the morning.
The Telecom sector is abuzz with the news of the 5G launch in India. In fact, the government of India has recently concluded the 5g spectrum auctions and made an astounding 1.5 lakh crore by selling the airwaves to the top three telecom players.
Now the companies are planning to launch the 5G services in India in a phased manner. Let's address the elephant in the room first and then will proceed to others.
When will 5G Services launch in India?
Based on the recent news and report by Hindu Business Line – 5G services are expected to launch on 29th September by Prime Minister Mr. Narendra Modi at the IMC (Indian Mobile Congress). Source, Via – Indiatoday
This is in line with what Telecom minister Mr. Ashwini Vaishnaw said earlier – a possible deployment in October 2022.
The major Telecom players like Reliance JIO, VI, and Airtel are already working on network hardware, back-end infrastructure, and intelligent network to test 5G services.
All three telecom companies have done trials for the 5G telecom services and have some readiness for the phased launch.
How Long Will 5G Deployment Take? Some Learning from the Past – 4G Roll-Out In India
The full commercial 5G deployment to all major cities and towns will take two years or even more.
I have worked in Telecom for many years, and let me try to explain how the rollout and deployment will happen for the 5G services.
The deployment of 4G services took more than five years. Notably, Airtel was the first to start rolling out 4G services in 2012 (Bharti Airtel rolls out India's first 4G service).
The full deployment took a long time as each tower needs new equipment and configuration. Currently, also, there are several areas where we don't get good data or voice coverage.
In the initial stages, the deployment happened in the metros, as there is high teledensity and revenue opportunities for the telecom companies. Then the rollout happens for the tier 2 and 3 cities based on the revenue potential.
And later on, in small towns and villages, as the profitability and teledensity are lower in these areas.
JIO was one of the fastest to roll out the 4G network, But it also took more than three years, considering how vast our nation is.
When is 5G Coming to Your City? / Which Cities will get the 5G network first?
The 5G rollout for metros will likely happen in late 2022 and early 2023. For other cities and towns, it will start in 2023. The 5G coverage in small towns and villages will continue between 2023 and 2025.
As per the initial reports, the 5G Launch can take place in these top 13 metros – Ahmedabad, Bengaluru, Chandigarh, Chennai, Delhi, Gandhinagar, Gurugram, Hyderabad, Jamnagar, Kolkata, Lucknow, Mumbai, and Pune.
People in metros may still get usable 5G in late 2022, but the wait is longer for small towns.
So even if you are not buying a 5g smartphone in a non-metro, currently, you are not missing much.
Do you need to buy a new 5G Sim in India? / Is 5G SIM available in India?
You will not need a new 5G sim to work with the 5G network for most Indian telecom players. For Reliance JIO, Airtel, and Vodafone-Idea, users will not need a 5G sim card.
When we upgraded from 2G to 3G or 3G to 4G, we needed to change the sim card as the technology was not backward compatible. But the 4G sim cards that we are using are called Rel99+ USIM cards, and these are compatible with 5G.
Also, for nSA 5G services, you will not need a 5g sim card but some of the operators, if they are using only a Standalone 5G network may ask you to get a 5G sim card.
However, in the Indian scenario, we are not anticipating this. Your existing sim card should work without a need to change it.
What will be the price for 5G Data in India?
This is one of the most intriguing questions that we have given a lot of thought to. The 5G price in India is going to be affordable and will be pretty similar to 4G. It will be close to Rs. 300 to 350 for 2-3 GB daily 5G data for 28 days.
Telecom operators need a higher adoption from 4g to 5G, leading to a lower initial tariff for users. They want you & me to move to 5G and enjoy low latency gaming and buffering free high-resolution videos.
Also, a lot of people will have to upgrade their smartphones from 4G to 5G to use the service. This is an added cost for the users, and telecom companies are aware of it.
Initially, the price for 5G services is expected to be less, but we can expect the price to rise after mid-2023 when there are sufficient 5G users.
What are the expected Speeds for the 5G Network in India?
The 5G speeds will vary a lot based on the location, network load/capacity, and proximity to the telecom tower.
A typical 5G connection would give you above 100 Mbps speed in India but can reach 300 to 500 Mbps where the network coverage is better.
The benefit is the higher speed and reduced latency, which will make your internet experience much smoother.
When will Airtel launch 5G in India?
For Bharti Airtel, the rollout of 5G services will start in August 2022, and the company will cover all Indian towns and cities by March 2024 – shared by MD, CEO of Bharti Airtel, Mr. Gopal Vittal.
Bharti Airtel recently shared that they have a tie-up with network vendor Ericsson to deploy 5G services. They are also collaborating with Nokia and Samsung to procure network equipment.
We can expect many towns to get 5G services from Airtel by the end of 2022 and more coverage in 2023.
When will Reliance Jio launch 5G in India?
Reliance Jio is more than keen to launch the 5G services, and the 5G rollout will start in August 2022, similar to Bharti Airtel.
The company will expand the network to most Indian towns and cities in 2023 and 2024.
Which Country was the first to launch 5G Services?
Based on the Wikipedia listing, South Korea was the first country to adopt 5G services on a large scale, and they started it in 2019.
If you have some more queries or something interesting to share, please write a comment – I read all comments and answer them.
Also, Check Out Best Prepaid Plans Comparison and Best Postpaid Plans Comparison.