Update – 25/Jan/2019
Response from Vodafone-Idea
In response to the published story, we have received an official response from Vodafone-Idea, which clearly states that there is no credence about possible job cuts by the company in the coming weeks. The company has stated that these are baseless rumors and shouldn't be believed.
Updated – 25/Jan/2019
Vodafone Idea Latest News and Updates – Job Cuts for 2019? 
Vodafone idea had cut manpower from 21,000 to around 14,500 from September to December and now we were informed that the company is planning to cut more jobs in the next 4-8 weeks.
The news has come from reliable sources outside the organization who shared the some of the details.
Struggling with profitability and subscriber decline Vodafone-Idea needs to curtail manpower to reduce the fixed costs and make the company profitable.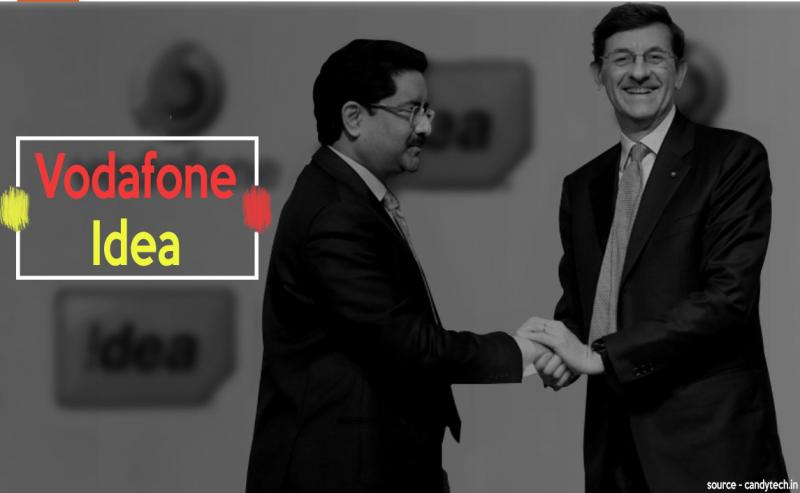 The company is planning to remove many job positions and even circles/states may get merged. Essentially to leverage the economy of scales there are several job positions getting merged or even removed.
It is proposed that there is a further cut at all senior levels.
This is going to be difficult for some employees and will come in effect in the coming months.
Thanks to JIO's aggressive pricing, already the sector has seen many companies pulling the shutter down and forced the merger of these two giants.
It is really hard for telecom employees as there are not too many opportunities in the sector for them anymore. For many moving to other sectors and securing jobs is proving frustrating.
Also planned merger of some circles: 
There may be a merger of some of the circles to improve the economy of scales.
All merged circles will have 1 Circle head and a single Marketing, Finance, CS, Network team. Moreover, All CXO's are told to cut their 1st line & 2nd line by a significant percentage.
Note* – The story is updated after a response from Vodafone-idea.
Vodafone-Idea Plans to Raise 25,000 Crore to Rival Jio
In another development, the company is planning to raise about 25,000 crores to battle JIO. The largest telecom operator in the country (Vodafone-Idea) is planning to sell the 11.5% stake in the Indus Towers.
Indus Towers is a telecom tower company jointly owned by Aditya Birla Telecom and the Bharti Infratel Ltd.
Also, Read – Telecom Wars – JIO To Keep Tariffs Low, Users Rejoice and Rivals Bleed
---
Government (DOT) on Thursday, 30th July 2018 has given a final accord to the Vodafone and Idea merger and both the companies are now a merged entity. If a picture can tell you a thousand words, the below image tells you more.
The name on the door has changed from Idea Cellular Ltd to Vodafone Idea Limited (An Aditya Birla Group and Vodafone Partnership). The office address now becomes Birla Centurian Compound, owned by the Kumar Mangalam Birla group.
The Vodafone office is also in Worli, Mumbai and some of them may also be coming to the new office to work soon.
The combined entity has more than 35% market share and is the largest telecom company in the country with other 435 million users. Both the companies have made a payment of Rs.7,268.78 crore to the government in the last week (under protest).
Mr. Kumar Mangalam Birla will be the non-executive chairman of the joint entity and Mr. Balesh Sharma (Ex – Vodafone India Head) will be the CEO.
Vodafone and Idea Meger Earlier Details and Story So Far
As per recent updates, Mr. Kumar Manglam Birla has called an Extraordinary General Meeting on 26th June 2018 where the new company will be renamed to Vodafone Idea Limited from Idea Cellular Ltd.
Also, this news was filed by the company today with the regulatory and the news of name change of the company is confirmed. The name change may seem like a simple exercise but it is not there are several complexities.
First of all, both the companies may have to re-work on the brand identity and create new advertising campaigns, retail posters, banners, billboards and even a new Logo. Updating every street and corner of the country with the new Brand identity may be a daunting and very expensive task (may run into 100s of Crores).
But it is a necessary exercise that probably the brand team for both the companies will be planning currently and we may see some new creative ads from the joint identity and new banners in the coming days.
Interestingly, will they also merge the social media pages and twitter handles with millions of followers is yet to be seen.
Also, Idea plans to raise a large capital of Rs. 15,000 crore via-non convertible debentures.
The final approval from DOT is still pending but the expectations are that both companies will complete the merger process in the coming months.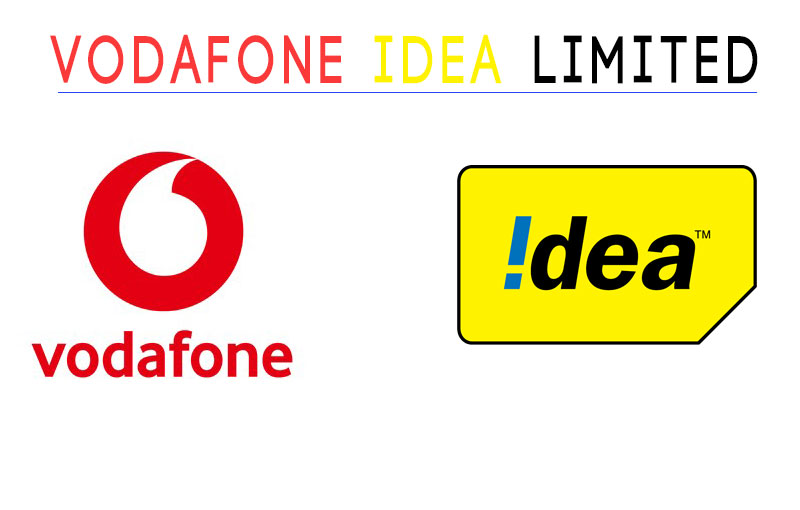 Previous updates about the Merger.
The Vodafone and Idea Merger was announced back in March 2017, and it is the biggest telecom merger ever in India. To me, it was one the most shocking news in 9 years of my telecom experience.
Vodafone and Ideas are giants, employing over 10,000 people each, and a merger was never on cards before JIO happened.
5000+ Employees can Lose Job
As per a recent report published in Economic Times, the nodal team handling the merger has advised both the companies to collectively shed 5000 jobs. There are going to be role duplications in different departments and to save costs and improve efficiency both the companies need to curtail the manpower.
The telecom sector is debt-ridden due to huge investments in network infrastructure, 3G & 4G licenses, and the unbearable spectrum costs. Add to it the falling revenue per user, and profitability per subscriber, the situation becomes grimmer.
The combined debt of both telcos exceeds Rs. 1,20,000 crores, and it is very difficult for both the companies to continue with excess manpower.
Whose Jobs Is At Risk?
Most of the people with a poor rating in the current appraisal are at most risk. As per ET report, people from Supply chain or more commonly called Commercial department can face the axe where there is job role duplication.
But these are not the only roles, as per my own Industry information, there will be Job Cuts in Sales, Marketing, HR, Networks as well as Service delivery where job roles become redundant.
Especially, if we take sales as an example, it will be difficult to accommodate two Area Sales managers or Zonal heads or even the Sales heads for the same region. There might be some rationing.
Notably, Idea employees over 11,000 people and Vodafone has around 10,000 staff. If we consider 5k job cuts, then we are talking about curtailing 24% of the total workforce. The combined entity can function with 74% employees, as per this estimate.
Recently, I had a discussion with one of my ex-colleagues, who now works for Vodafone, he shared the mood and work environment is full of negativity amidst the fear of losing job.
People are trying desperately to get out to other sectors, especially in E-commerce but the Job opportunities are limited.
Add to it the manpower pool from Aircel and Tata Docomo, whose future is more uncertain, the market is flooded with telecom employees. Also, the opportunities within the sector are shrinking as Airtel is also under immense profitability pressure.
Vodafone Statement On Job Cuts
Vodafone has denied that this news is untrue and purely speculative. The company has yet not decided on the number of Job cuts and is still working on merger process.
However, the insider information is that the matter is discussed at the top level but yet no details are available even to senior employees.
Employee Comments
Here is an article where the Telecom Minister Mr. Manoj Sinha stated that telecom sector will generate 4 lakh jobs in next 5 years, published in February 2018.
Frankly, I don't see that happening, in fact, the sector is consolidating. Not only telecom company employees are losing jobs but also people working at telecom vendors, Value added service companies are getting the pink slip.
This is a very sensitive topic and rumors can create panic in the employees, so companies will not share much information till they make a formal announcement.
Lay-offs are uncommon in Birla and Tata companies as they have very strong human ethics. Probably, this is the first time we may see a Birla company going for a mass job cut.
Merger Background And Details
Mr. Kumar Mangalam Birla owns Idea Cellular while Vodafone India is part of the global Vodafone PLC group. Notably, Vodafone is number 2 operator in India, while Idea Cellular is 3rd in terms of subscriber market share.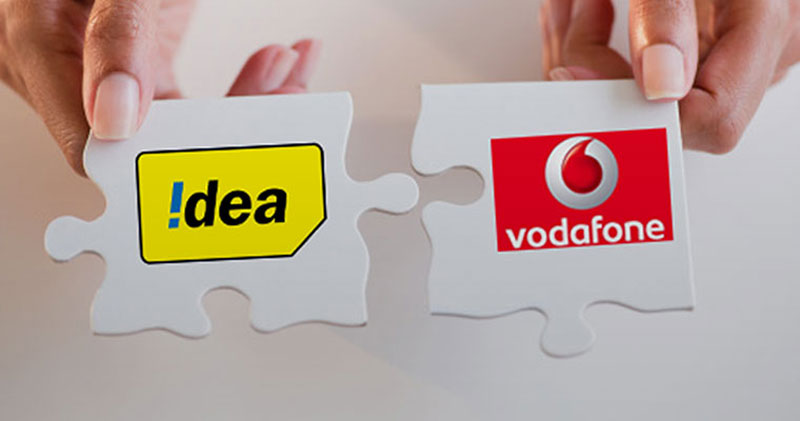 The merger will create largest telecom company in India with a subscriber base of 410 million. Airtel is currently the market leader with 292 million users as per last DOT data while Mukesh Ambani led RJIO has 175 Million subscribers.
Subscriber Market Share
The dropping tariffs, and rising spectrum & infrastructure costs, and most all, invasion of JIO has changed the circumstances. All of this has lead to the forced merger of the two large telecom giants.
While JIO launch has been a boon for the customers, who have already moved from using 1 GB data a month to using 1GB daily. Telecos, on the other hand, have seen revenue and profitability eroding due to dropping realization rate for data as well as voice business.
More challenges are there regarding technology integration of billing and other systems to work seamlessly for Voda and Idea.
The merger process is likely to finish in May or June 2018. However, both the companies face several hurdles in the merger, the biggest will be managing employees and offer them suitable Job roles and location.
Merged Entity Stakes
Mr. Birla will have to pay Vodafone 38,740 crores to buy the 4.9% stake at a later date. As per the initial merger agreement, Vodafone will have a 50% stake, and Idea promoters(Mr. Birla) will own 21.1% while public shareholders will have a 28.9% stake in the combined entity.
Vodafone will offload 4.9% share to Mr. Birla who will then have a 26% stake in the combined entity. Vodafone PLC will have a 45.1% stake after the transfer process is complete.
Merger Approvals
On 24th July 2017, Competition Commission of India (CCI) has given its nod to the Idea Cellular and Vodafone India merger. 
Now the merger process is continuing at both the Organizations, however, there is still final approval pending from the Department of Telecom.
Way Ahead
The combined entity will have a much stronger balance sheet, more economies of scale and a larger pool of resources to battle against JIO and Airtel.
Indian telecom once was a rising sector for staffers, with exponential growth in salary and perks. However, now it is struggling to keep the best talent due to depleting margins and downturn.
On the other hand, things have become fantastic for consumers who now enjoy the cheapest telecom tariffs they have ever got.
Jio has completely changed the game for everyone. 
You May Want Read:
Telecom Wars: Jio Drags Airtel to Court over Alleged Misleading IPL AD.