Nvidia GTX 1080 and GTX 1070 India Launch Price Availability
Nvidia has unveiled the new GTX 1080 and GTX 1070 graphics card. Both the cards are based on the new GPU architecture known as Pascal, the successor to the Maxwell architecture. We earlier shared the Nvidia GTX 1080 expected launch date as May, and we were bang on target.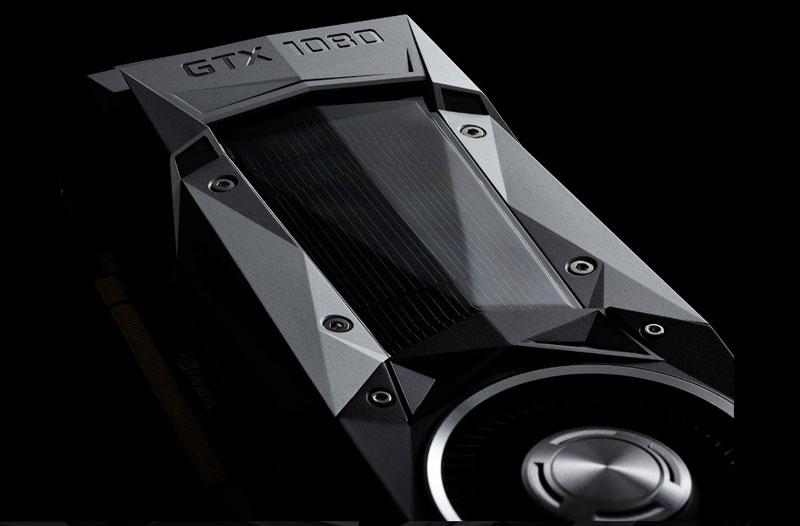 The graphics card specs are in line with the anticipated details. These are really fascinating times for PC Gamers, as the new Nvidia Graphics cards bring performance upgrades that are essential for 4K gaming and VR.
Nvidia GTX 1080 blows the Titan X and 980 Ti out of water !
The GTX 1080 is the New King of Graphics cards and it is the world's fastest graphics card ever made. Besides, it easily surpasses the performance of Nvidia GTX Titan X and is much faster compared to the Nvidia GTX 980 Ti.
Notably, the GTX 1080 has better power efficiency compared to the Titan X and offers performance that exceeds even the Nvidia GTX 980 SLI.
It is a big leap forward for the graphics card industry since the new GPUs are made from cutting edge 16 Nm FinFet manufacturing process that helps in shrinking the die-size. Earlier Maxwell-based cards were made using the 28 Nm process.
Jen-Hsun (Nvidia CEO) was thrilled to share the new graphics card at the Nvidia keynote. He shared that they have spent billions of dollars to build the new graphics cards. And with GTX 1080 and GTX 1070 have reached a new milestone of performance and energy efficiency. With these cards, Gamers can enjoy new PC titles in a way never imagined before on VR and Multi-monitor setup.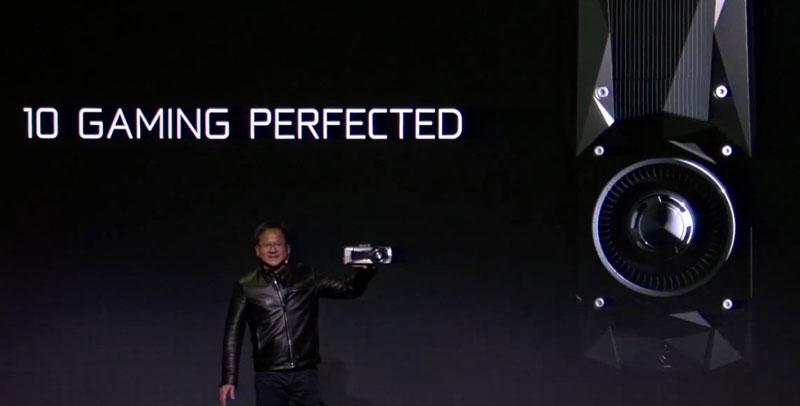 GTX 1080 is Faster 2X Faster than Titan X
These are the world's first graphics card to come with 16Nm FinFet technology. Nevertheless, AMD will also be using a reduced die-size in the upcoming Polaris Architecture based Graphics card.
Furthermore, the GTX 1080 comes with a new design and looks gorgeous with the aggressive looks and refined craftsmanship.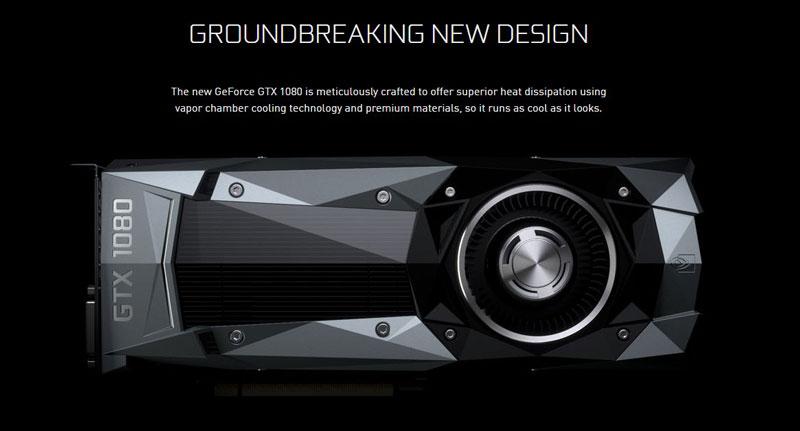 Most of all, the New Nvidia GTX 1080 offers 2X the performance and 3X energy Efficiency when compared to the Titan-X. Even, the GPU uses as low as 180 Watts power and it is capable of running on a PC with just 500 Watts PSU. Sounds incredible, well it is true.
The Graphics card is a dream card for PC gamers and delivers a crazy fast performance in the latest AAA titles.
Also, the GPU has a clock speed of 1600 MHz, and Nvidia showcased it running at a mind-blowing 2100 Mhz even on air cooling. This is insanely high and is not possible even with water cooling on a 980 Ti.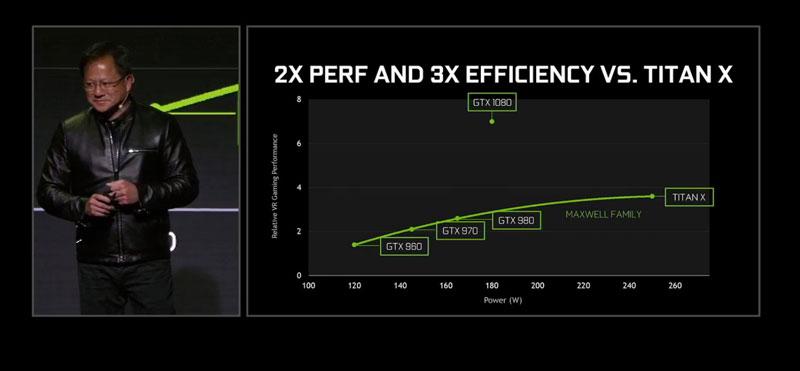 It is said to be more than 30% faster when in comparison to the GTX 980 Ti that is great considering the Nvidia GTX 980 Ti offered a great performance jump over the GTX 980.
What's more, it comes with 8 GB of GDDR5X, developed by Micron technologies and offers a much faster performance in comparison to the GDDR5.
NVIDIA GTX 1080 Vs GTX 980
| | | |
| --- | --- | --- |
| Performance | GeForce GTX 1080 | GeForce GTX 980 |
| GPU Architecture | Pascal | Maxwell |
| Frame Buffer | 8 GB GDDR5X | 4 GB GDDR5 |
| Memory Type- Speed | 10 Gbps | 7 Gbps |
| ClocK Speed (Relative) | 1.4x | 1x |
| ClocK Speed (Actual) | 1733 MHz | 1216 MHz |
The Nvidia GTX 980 came with 4 GB of GDDR5 Ram. And now we are seeing a major upgrade to capacity considering that the new graphics card is meant for gamers using 4K resolution and VR headsets like the Oculus.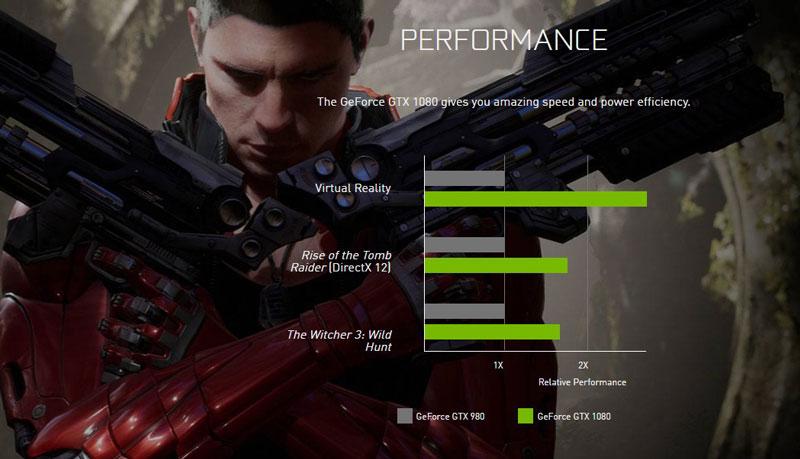 Notably, the GTX 1080 will go on sale for $599 and will be available after 27th May 2016. The equivalent price comes out to be Rs. 40,000 in Indian currency but we can expect it to go on sale over Rs. 60,000 in India, and may launch in June.
Comparing NVIDIA GTX 1080 Vs GTX 980 Ti
| | | |
| --- | --- | --- |
| Parameters | GTX 1080 | GTX 980 Ti |
| NVIDIA CUDA® Cores | 2560 | 2816 |
| Base Clock | 1607 | 1000 |
| Boost Clock | 1733 | 1076 |
| Overclock | 2100 | – |
| Memory Speed | 10GBPS | 7 GBPS |
| Memory Type | 8 GB GDDR5X | 6 GB GDDR5 |
| Memory Width | 256- Bit | 384- Bit |
| DX 12 | Yes | Yes |
| SLI | Yes | Yes |
| Nvdia Gsync | Yes | Yes |
| Max Resolution | 8K | 5K |
| Max GPU Temp | 94 degree C | 92degree C |
| GPU Power | 180 Watts | 180 Watts |
| System Power | 500 Watts | 600 Watts |
| Connector | 8-Pin | 6Pin + 8-Pin |
Nvidia GTX 1070
For starters, the Nvidia GTX 1070 comes with a 6.5 TFLOPs performance Vs a 9 TFLOPs on the GTX 1080. Nvidia has not revealed the Core or Boost clock on the GTX 1070 neither they shared the Memory Bus-Width.
The GPU is also based on the Pascal architecture and comes with 8 GB of GDDR5 VRAM. Further, the transistor count is similar to 1080, it uses 7.2 Bn transistors. Also, the TSMC 16nm process used to manufacture it, like the GTX 1080.
Nonetheless, so far the details are a bit sketchy but we are sure that the Graphics card doesn't come with the GDDR5X, used in the GTX 1080. One possible reason for this could be a limited supply of the GDDR5X. As the VRAM is manufactured only by Micron and no other company is yet making it.
India Launch Details GTX 1070
Furthermore, the GTX 1070 is an incredible value for money card that replaces the greatest and my favorite GTX 970. Back then, the GTX 970 replaced the GTX 770, and the performance differential between them was huge. However, the price was affordable, only $300.
Even In India, it was available at Rs. 26,000 from Zotac and Rs. 28,000 from Asus at the time of launch.That made it a top-selling, great value for money GPU.
The price for the GTX 1070 is $379 in the US market and ideally, in India, it should cost Rs. 26,000. But we can expect it to go on sale over Rs. 32,000 in the Indian market, due to taxes. I have already written to Nvidia India for a more accurate pricing, availability information. I will update as some more info flows.
Also, Gigabyte has launched the GTX 1060 in India priced close to Rs. 27,500 on Amazon currently.
Update India Launch and Price for GTX 1080 and GTX 1070
Update -Nvidia India has shared the information regarding the Price for the Nvidia GTX 1080 and GTX 1070 in India.
The Founders Edition Nvidia GTX 1080 will be available from May 27 in India from Asus, Zotac, MSI and Gigabyte, other brands. The sale starts from June 1st week.
The Nvidia GTX 1080 Founders Edition has a price tag close to Rs. 63,000 and will be available both online as well as offline. In the below article, I already predicted a price above 60K for the card as it costs $699 (46K) in the US.
However, the good news is that offline sellers and some websites are selling it cheaper below 40K currently.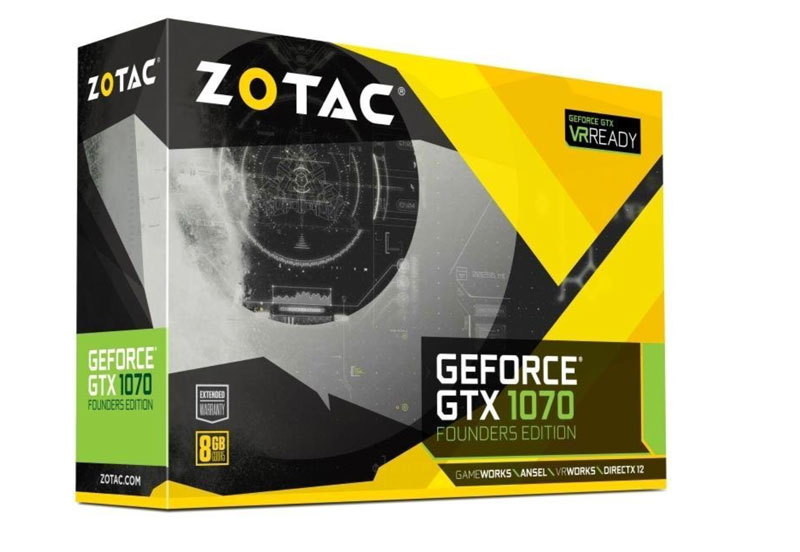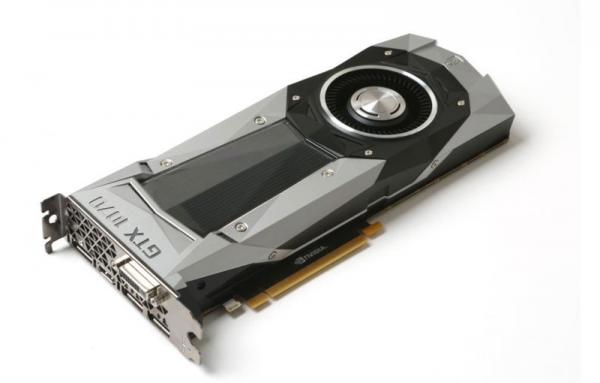 The founder edition cards are bit expensive, and we may see some price drop when more vendors launch their custom graphics card.
Notably, sellers have increased the price for the GTX 1080 by Rs. 7K to 8K and it now costs above 70k on major retailers. I have communicated this to Nvidia.
Update – 27/May/2016 – The Zotac Nvidia GTX 1080 is in stock on the Amazon India website and is available for Rs. 63,500; it is the Founders's edition card.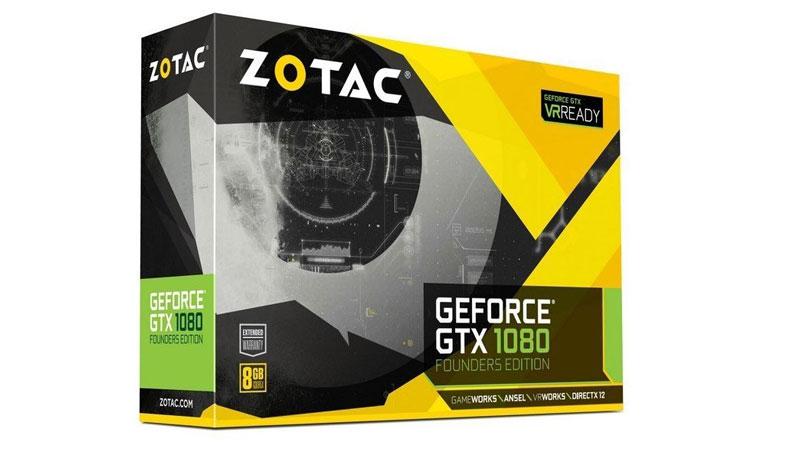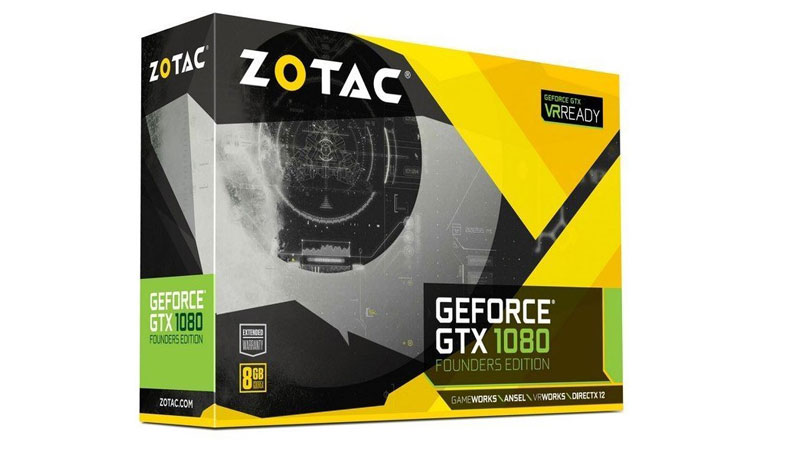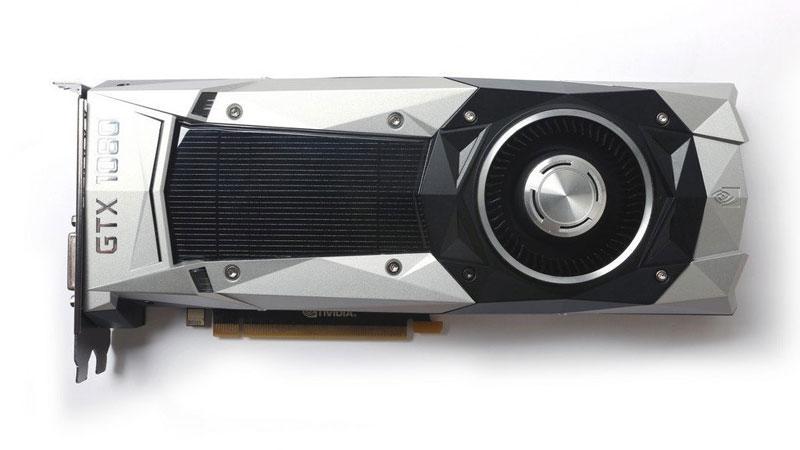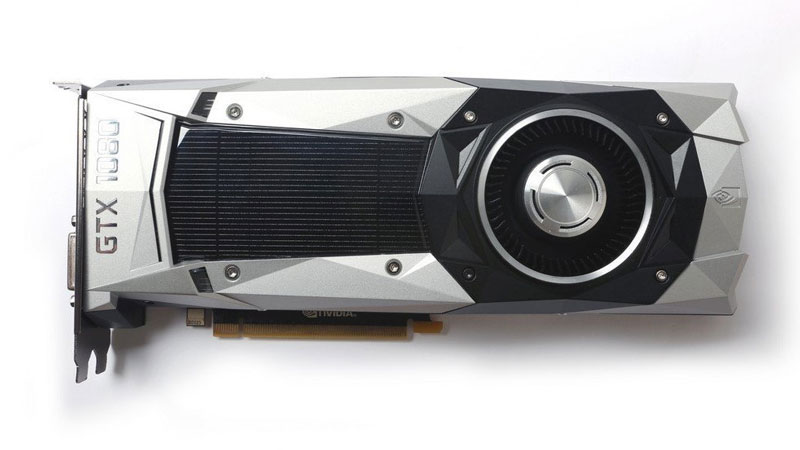 Key Spec for Zotac Nvidia GTX 1080 Graphic Card:
Nvidia 2560 CUDA cores.

8 GB GDDR5X memory.

256-bit memory bus.

Engine Clock: 1607 MHz (Base) and 1733 Mhz (Boost).

VR ready,

Nvidia Ansel

Nvidia SLI with HB bridge support.

Power Requirements: 500-watt power supply.
The Nvidia GTX 1070 Founders edition will go on sale starting June 10 and other custom-board cards will go on sale by June End.