AMD has launched the new graphics cards based on the RDNA2 architecture that also powers the upcoming PlayStation 5 and Xbox Series X.
These new graphics cards will take on the Nvidia RTX 3000 series launched a couple of weeks back.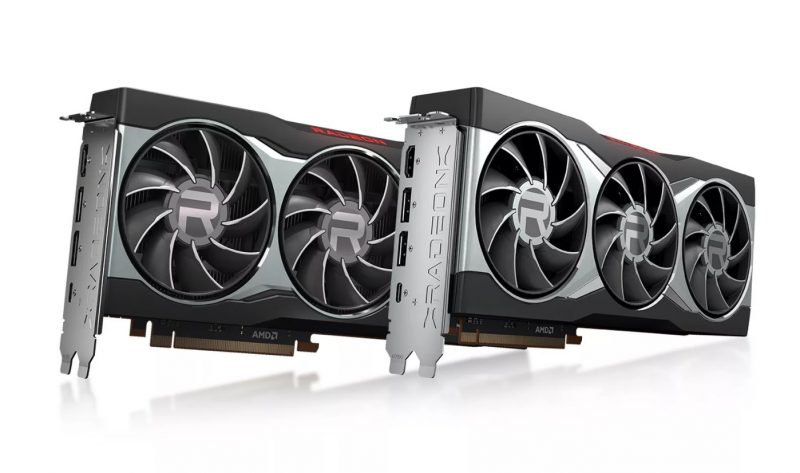 The new graphics cards mark a significant upgrade in performance compared to the last-gen graphics cards based on the RDNA. AMD has introduced 3 new Graphics cards in the line-up:
Price for AMD RX 6000 Series Graphics cards in the US and India:
AMD RX 6900XT - Price $1000 or Rs. 110,000
AMR RX 6800XT - Price $649 or Rs. 68,000
AMD RX 6800 - Price $579 or Rs. 58,000
*AMD has yet to confirm the India prices, but they will be very close to the prices mentioned above. Price in India is always high due to the import duties and local taxes.
The new line-up of AMD Graphics cards finally makes it possible for AMD to Challenge Nvidia at the GPU market's high end. The RX 6000 series graphics cards are meant for 2K or 4K gaming and will be a great option for gamers who want to be part of the team red.
Also, earlier this month, AMD has launched the new 5000 series of Desktop Ryzen Processors that are as fast as Intel 10th Gen for gaming and offer superior multi-core performance.
It's really an exciting time for Gamers, and content creators as the new Desktop processors and graphics cards can easily push the performance far more than what was possible with the last-gen hardware.
It is also worth mentioning that it was a pretty hard job for AMD engineers to match Nvidia at the highest level as they have been behind Nvidia for many years.
If these graphics cards can perform as well as AMD says, we foresee some windy times for the green camp.
Specs Comparison AMD RX 6900XT, 6800XT and RX 6800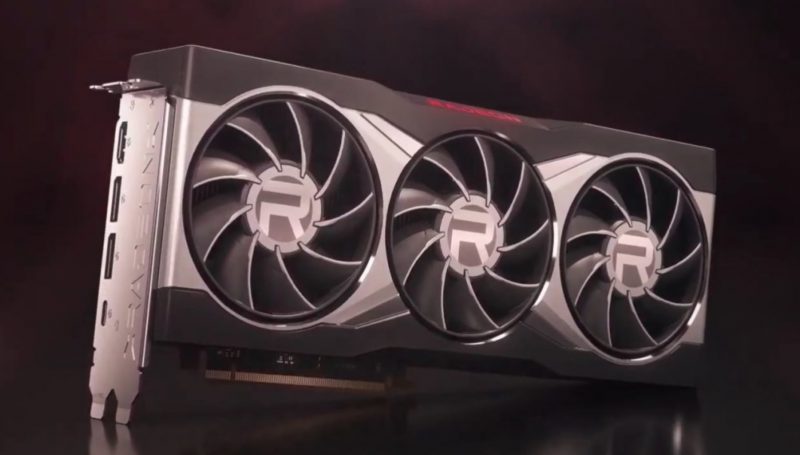 The AMD 6800XT goes against the Nvidia RTX 3080 launched recently and comes with 10 GB of GDDR6X and costs $699. The AMD RX 6900XT rivals the top-of-the-line Nvidia RTX 3090, and the RX 6800 competes with the Nvidia RTX 3070.
Notably, the RX 6800XT is cheaper than the Nvidia RTX 3080 by $50, whereas the RX 6800 is expensive by $80. All-new AMD RX 6000 series graphics cards are manufactured using TSMC's 7 Nm manufacturing process.
These come with the massive 16 GB of GDDR6 memory (16 Gbps bandwidth), which is not as fast as the GDDRX6 (19 Gbps bandwidth) on the RTX 3080.
Another notable difference is the higher clock speeds on the AMD cards. The RX 6800 XT can boost upto 2250 Mhz, whereas the boost clock on the Nvidia RTX 3080 is 1710 Mhz.
Lastly, AMD has done great in terms of thermal efficiency as the new graphics cards draw less power than the Nvidia counterparts.
| | | | |
| --- | --- | --- | --- |
| Graphics Card | AMD RX 6900XT | AMD RX 6800XT | AMD RX 6800 |
| Stream Processors | 5120 | 4608 | 3840 |
| Compute Units | 80 | 72 | 60 |
| Base Clock | 2015 MHz | 2015 MHz | 1815 MHz |
| Boost Clock | 2250 MHz | 2250 MHz | 2105 MHz |
| Throughput (TFLOPS) | 20.6 | 18.6 | 13.9 |
| Memory Clock | 16 Gbps | 16 Gbps | 16 Gbps |
| Memory Bus Width | 256-bit | 256-bit | 256-bit |
| VRAM | 16 GB GDDR6 | 16 GB GDDR6 | 16 GB GDDR6 |
| Infinity Cache | 128 MB | 128 MB | 128 MB |
| Total Board Power | 300 Watts | 300 Watts | 250 Watts |
| Manufacturing Process | TSMC 7nm | TSMC 7nm | TSMC 7nm |
| Transistor Count Billions | 26.8 | 26.8 | 26.8 |
| Architecture | RDNA2 | RDNA2 | RDNA2 |
| Launch Date | 08-Dec-2020 | 18-Nov-2020 | 18-Nov-2020 |
| Launch Price in the US | $999 | $649 | $579 |
| Launch Price in India | Rs. 1,10,000 | Rs. 68,000 | Rs. 58,000 |
Lastly, the Nvidia RTX 3080 comes with a higher transistor count of 28 billion, versus 26.8 billion on the AMD RX 6800XT. Also, the RTX 3080 offers Tensor and Ray Tracing Cores to improve certain applications' performance using those features.
Gaming Performance and Benchmarks
AMD Raden RX 6800 XT Vs Nvidia RTX 3080 @ 4K Resolution
The below graph shows that AMD RX 6800XT performs better than the Nvidia RTX 3080 in many games at 4K resolution. Of course, there will be several titles where RTX 3080 will lead the Radeon 6800 XT.
Below, Benchmarks are shared by AMD during the Keynote and should be accurate. However, we will add more independent benchmarks to the article once the reviews are out.
AMD Raden RX 6800 XT Vs Nvidia RTX 3080 @ 2K Resolution

AMD Raden RX 6800 Vs Nvidia RTX 2080 Ti @ 4K Resolution
AMD is not comparing the RX 6800 with the Nvidia RTX 3070 because the latter is cheaper than the AMD card. Nevertheless, AMD's early benchmarks look great as the RX 6800 comfortably leads the RTX 2080Ti in several gaming benchmarks.
AMD Raden RX 6800 Vs Nvidia RTX 2080 Ti @ 2K Resolution
AMD has not shared how the new graphics cards' performance is in the productivity apps or for content creators that use a lot of Adobe and other software.
We will add those benchmarks once more information is available.
New Features - AMD RX 6000 Series
Ray Tracing - During the keynote, AMD has said that the new Graphics cards come with hardware-accelerated Ray tracing support for the next generation of games. Similar to what we have seen with the RTX series of Nvidia cards, these new AMD GPUs will also be able to use the Ray Tracing feature in games.
Infinite Cache - Another interesting addition is the presence of new AMD Infinite Cache on these graphics cards. AMD says that the new Infinite cache works like the L3 cache on the Ryzen processors. This is faster storage that allows speedy data transfer and improves the gaming at 4K and Quad-HD resolution.
A lot of modern games are demanding when it comes to VRAM utilization on 4K resolution. AMD's implementation of the Infinite cache, along with 16 gigs of VRAM, hopes to find the solution for the problem. On the other hand, Nvidia has used more expensive and faster GDDRX6 modules in the RTX 3000 Series of cards.
DX 12 Ultimate - As these new graphics cards come with the RDNA2 architecture, these also support Microsoft's DirectX 12 ultimate APIs and even direct storage when it becomes available in the later part of 2021. This will help games load faster on some of the latest NVMe drives that come with Microsoft direct storage support.
AMD Super Sampling - The new AMD graphics cards will support Super Sampling, equivalent to Nvidia's DLSS. The Nvidia DLSS improves the image quality when Ray tracing is enabled without compromising the frame rates. Similarly, the Super Sampling that is still in testing will roll out on these new cards offering superior performance when playing games with the Ray tracing.
Rage Mode - AMD is boasting of the new Rage Mode that allows for automatic overclocking of the graphics cards to squeeze the last bit of performance from these Navi21 based GPUs.
So, that's all the key highlights for the new AMD graphics cards. If you are a PC enthusiast and have some thoughts about the new AMD GPUs, Please share in the comments below. I read all the comments and also answer them.
Also, Read:
AMD Ryzen 5900X, 5800X, 5600X Launch, Price, Specs, Benchmarks
Nvidia RTX 3080 India Launch Specs, Price, Benchmarks, Comparison
Intel 11th Gen Laptop Processors Vs. AMD Ryzen 4000 Vs. 10th Gen Intel