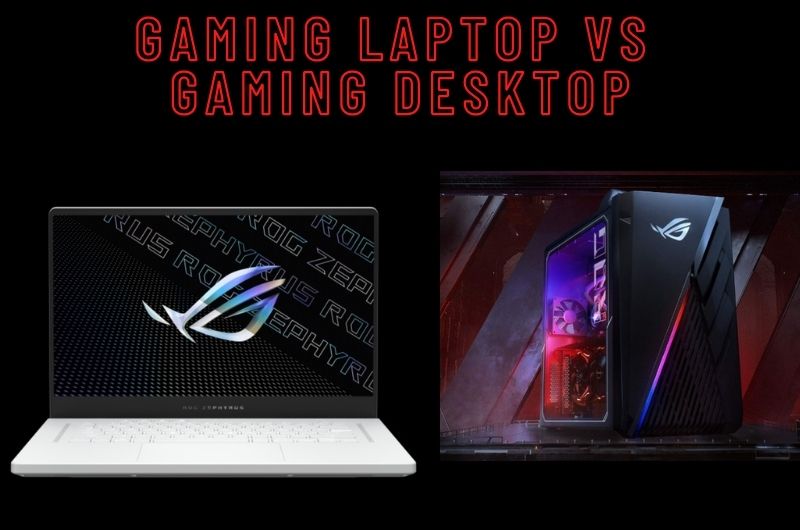 Gaming PC or a Gaming Laptop – Which is a better choice?
It has always been an intriguing question whether you should buy a Gaming PC or get a Gaming laptop. I have purchased both and used them extensively, and in my opinion, both have their Pros and Cons.
Everyone has different preferences, and you may choose one over the other. Nevertheless, let me share some of my experiences and critical differences between the two.
Gaming Laptops Vs Desktop Performance
The desktop performance was way ahead of the laptops 7-8 years back. But with the advent of next-generation technologies, laptop processors and graphics cards are more powerful than ever before.
There is still a performance differential when comparing desktop processors or graphics cards to a laptop version; however, it has gotten smaller. Generally speaking, a desktop Intel Core i7 will offer faster performance than a laptop Intel i7. Likewise, a desktop RTX 3060 will offer faster performance than a laptop RTX 3060.
But how fast is a desktop GPU or Processors Vs. laptop equivalent? – We will get to the benchmarks in a bit, but first, look at some other crucial differences.
Portability and Weight
Older gaming laptops were bulky, weighed 3 Kg or even more. Nowadays, brands like Lenovo, Dell, ASUS, Razer, and many others offer gaming laptops that weigh even less than 2 Kg. Asus G14 weighs just 1.6 Kg.
These are portable and can even be carried anywhere with ease.
Desktops are bulky and fixed to one place. You can use your gaming laptop in bed, outdoors, nearly everywhere.
Desktops are Modular
Laptops score high on portability but lack a modular design. If you buy a laptop you are stuck with the same configuration.
On the other hand, desktops are highly modular, and you can upgrade all the parts. You can change the monitor, cabinet, PSU, Ram, Motherboard, processor, Graphics-card, anything you want at a later stage. Another advantage of Desktops is a large display and choice of keyboards that you can use.
For laptops, you can only, at best, upgrade Ram or storage; other parts are non-upgradable.
Space and Energy
Desktops take a lot of space and even need a UPS for a power backup. The energy consumption is also significantly higher. Laptops are more efficient, take less space and work for hours without a power backup.
If you live in a hot region, you may require an air-conditioner in summers when using a gaming desktop, due to the excessive heat.
Why Desktop Performs Better than Laptops?
Desktop graphics cards are faster than laptop graphics cards, even when internal configurations like CUDA cores or VRAM are similar. The performance difference is due to the clock speeds and TDP.
Let's take the example of RTX 2060 desktop GPU versus RTX 2060 laptop GPU to understand it.
Both have 1920 CUDA cores, 240 Tensor cores, and 30 RT cores. There is 6 GB GDDR6 VRAM with 14 Gbps memory speed, 192-bit bus width delivering 336 GB/s bandwidth.
However, the base clock speed of the RTX 2060 (Desktop) is 1365 MHz, and it can boost up to 1680 MHz or even higher. On the other side, the RTX 2060 laptop GPU has a base clock frequency of 960 MHz and has a maximum boost clock speed of up to 1200 MHz speed, and for most laptops, we can't overclock the GPU.
Why Can't we Overclock the Laptop Graphics card or Processor?
The reason is to keep the temperatures within specified limits. Contrastingly, the desktop GPUs have a bigger and better cooling solution, which is impossible to implement in a compact gaming notebook. In the above case, Nvidia reduced the TDP from 160W to 90-80W for the laptop RTX 2060, to prevent overheating and thermal throttling.
Similarly, the laptop processors have a limited clock speed and a lower TDP than the desktop equivalents to keep the temperatures in check. However, still, it isn't easy to manage the heat produced inside laptops.
Laptop Overheating:
The high internal temperature causes thermal throttling of the CPU & GPU, leading to clock speed drops to avoid damage to these parts. If there is thermal throttling, the gaming performance also decreases, and the sudden FPS drop leads to game stuttering and lag.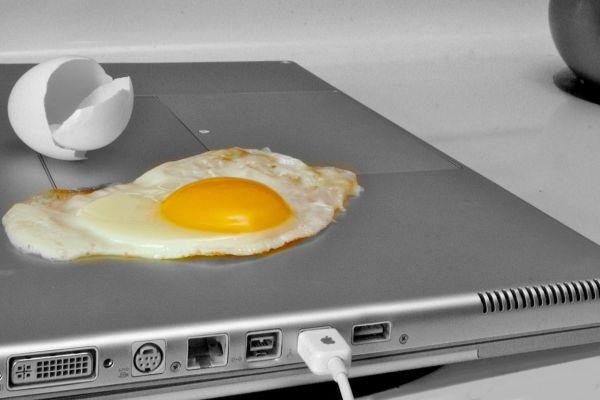 Most manufacturers design Gaming laptops based on the thermal constraints of the cooling solution to avoid damage or degradation of performance.
Let's look at some of the Desktop Vs. Laptop GPU and CPU benchmarks to understand the real-world performance differences.
Gaming Benchmarks – Laptop Vs. Desktop GPU:
The following are the gaming performance graph for the Desktop Vs. Laptop GPU at 1080p resolution. (Image Courtesy – TechSpot.com)
Nvidia RTX 3070 Desktop Vs RTX 3070 Laptop
The below chart shows the performance difference (Avg FPS) between the Desktop and the laptop RTX 3070.
The average FPS is 53% more for a desktop Vs. a laptop using the same graphics card. For games like Dirt5, Metro Exodus, and Division 2, it is even higher than 75%.
So you are getting 75% more performance from the Desktop GPU vs. a Laptop GPU. That's an astonishing Win for the Desktop!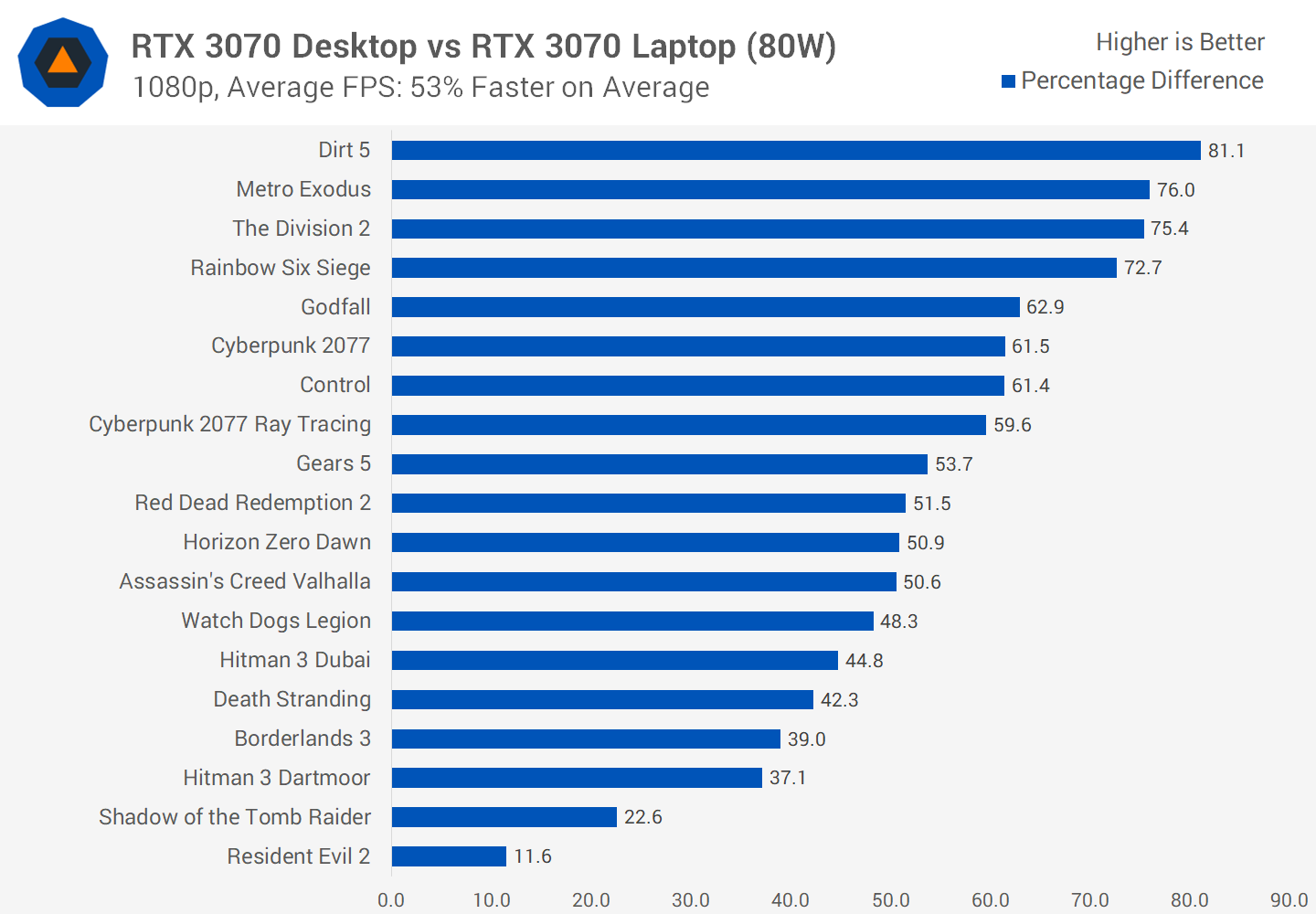 The Below graph shows the performance difference between the Desktop vs. laptop. The Desktop with the Intel Core i5 – 10600K and the RTX 3070 has an average FPS of 141.2, whereas the AMD Ryzen 5900HX with an RTX 3070 laptop offers 105.7 FPS.
The desktop Core i5 with a desktop RTX 2070 beats the laptop with RTX 3070 and a Ryzen 5900HX. The performance difference will be even higher if we use a processor like a Ryzen 5900X with Desktop RTX 3070.
Based on the data, the Desktop is over 50% faster than the laptop.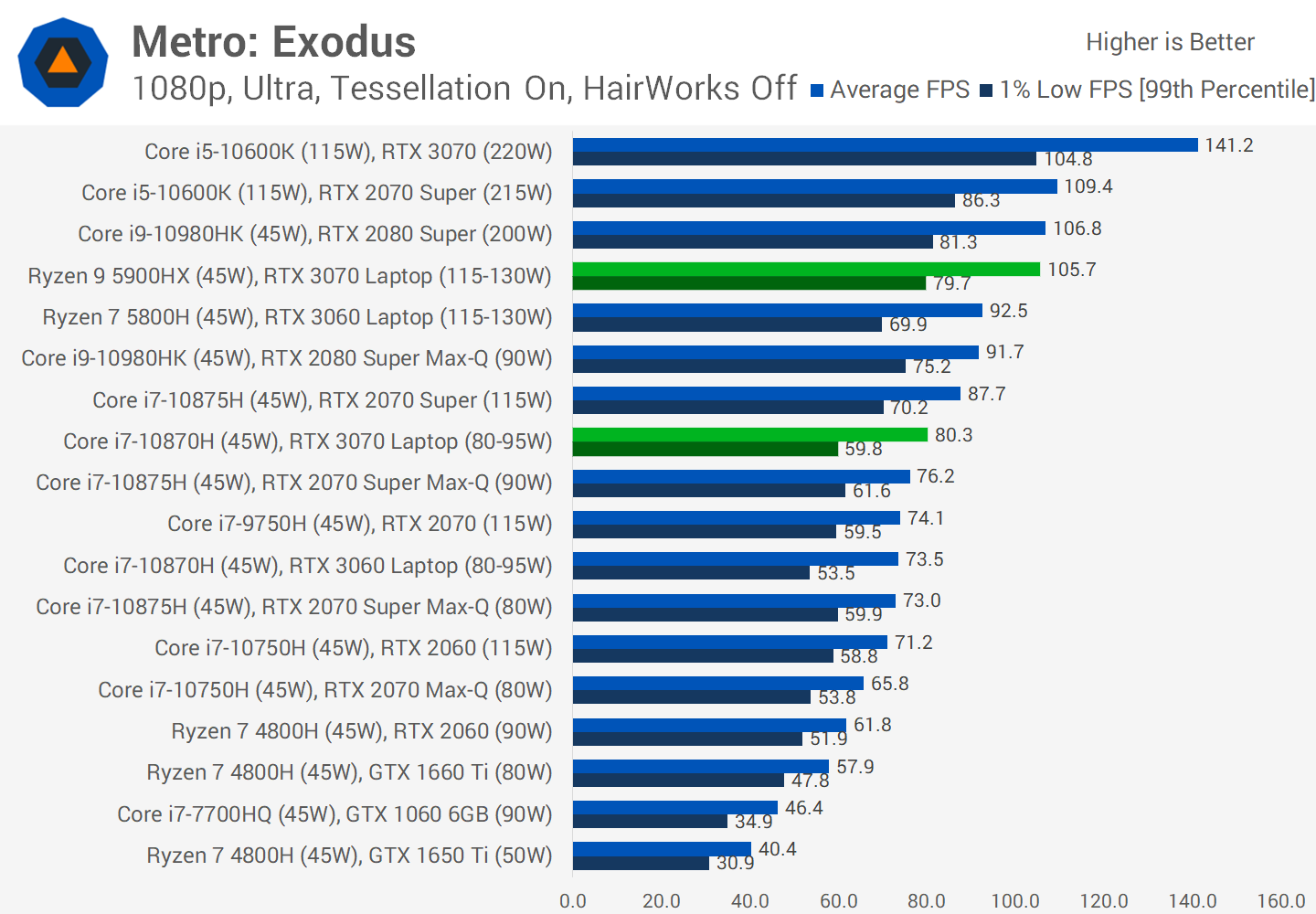 For the Assassins Creed Valhalla, the desktop processor and GPU are about 33% faster than the laptop version. The Laptop is using a powerful Ryzen 9 5900HX processor instead of a Core i5. If we overclock the Desktop Processor/GPU or use a 5600X or 5900X, we can easily see even more difference in performance.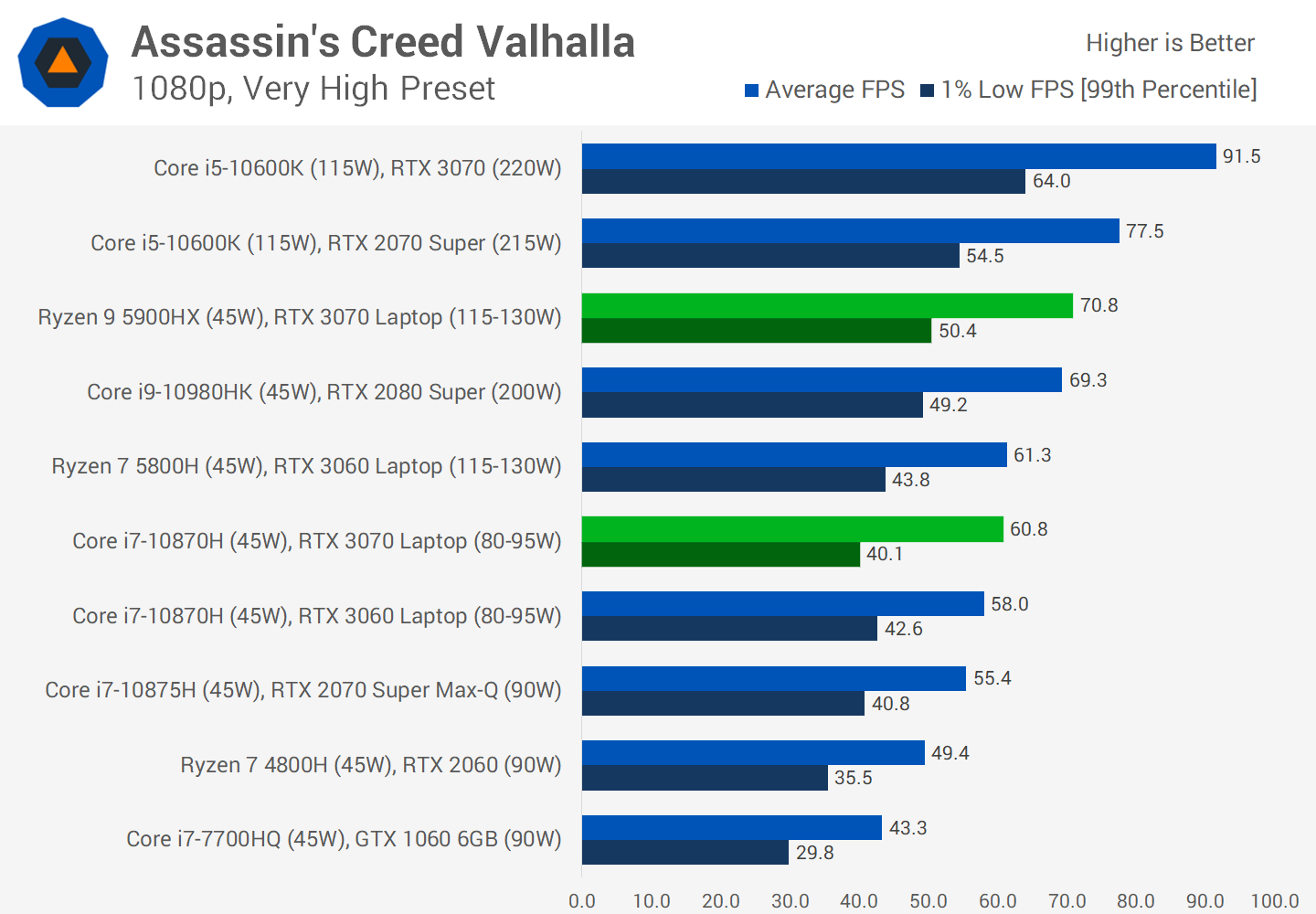 Desktop Graphics Card Prices:
It doesn't make sense if we discuss the performance without factoring in the prices.
The desktop graphics cards are high in demand from scalpers and cryptocurrency miners. There is hardly any available at MRP, and Gamers have to pay a hefty premium when buying a desktop Graphics card. Due to the considerably higher graphics card prices, the overall cost of building a PC is significantly higher than purchasing an equivalent laptop currently. The situation will remain the same unforeseeably until the Crypto bubble bursts.
Conclusion:
Undoubtedly, the Desktop is the king when it comes to performance. However, the laptops are better when it comes to price and portability.
A few years back, the situation was different when I first wrote this article. It was hard for me to recommend a Gaming laptop to most people, back then, considering the desktop performance advantage and low prices.
But now laptops seem to be priced attractively, and with the latest processors offering 6 or even 8 or more Cores, these are no slouch and can efficiently run AAA games at very high or ultra-settings with ease.
A high-end PC will be more expensive than a laptop; you can build it if you have a higher budget.
Disclosure – I have been a PC gamer for the last 20+ years and prefer a desktop over a laptop for Gaming.
Please share your thoughts in the comments below… I love to read comments and answer them.
Information and Benchmark Image Source – Source 1 – TechSpot, Source 2 – TechSpot.com