Latest Dell XPS Laptops – XPS 13, 15, 17 – All Details
If you are looking for the best Windows laptop on the market – the Dell XPS Series is the best you can get.
The XPS series offers no-compromise products with incredible design, fast performance, great battery life, and stunning displays. They are pricey but worth buying if you are looking to use a laptop for 5-7 years.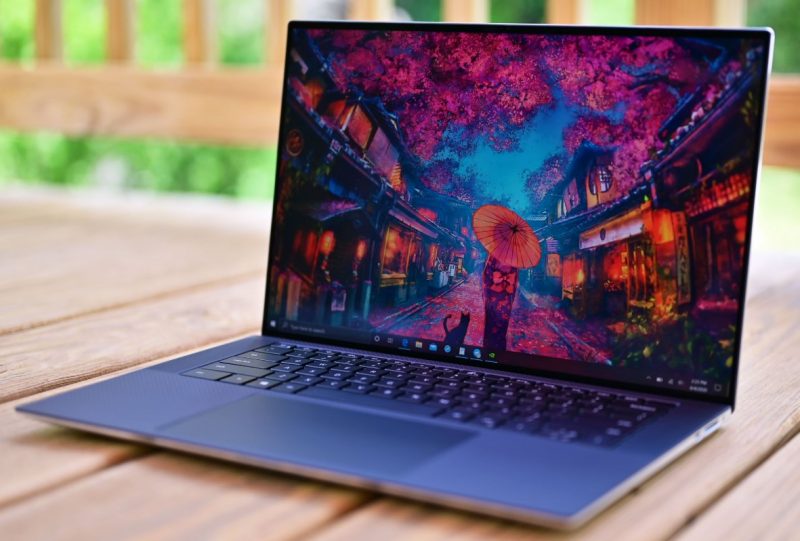 Which Dell XPS Models Numbers are Latest?
Dell has three XPS models – XPS 13, XPS 15, and XPS 17 all powered by Intel 11th Gen processors. These are the latest models and buyers should avoid 10th Gen Intel processors based XPS. The 10th Gen models are about 20% lower than the 11th Gen.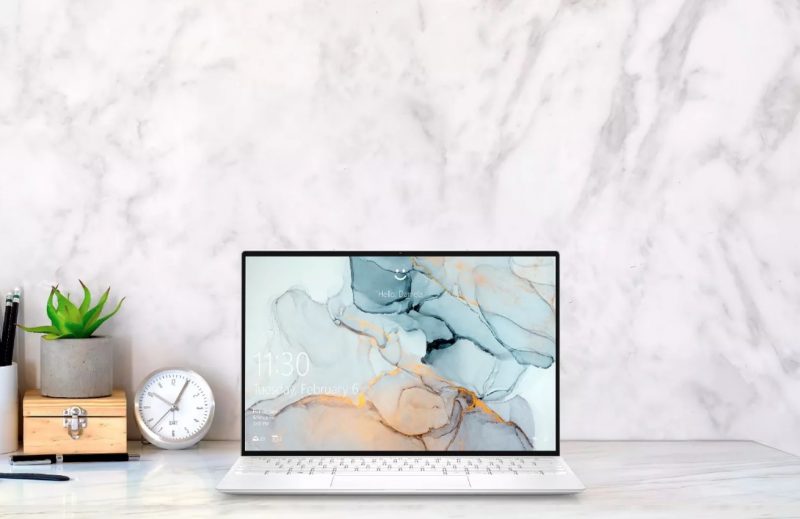 Dell XPS 13 (9310) with Intel 11th Gen processor launched in India – Specs and Price:
New Dell XPS 13 is launched in India with the latest 11th Gen Intel Tiger Lake processor.
As we know that the Dell XPS 13 is the best Windows Ultra-book that we can purchase and it competes with the likes of HP Spectre, Macbook Pro M1.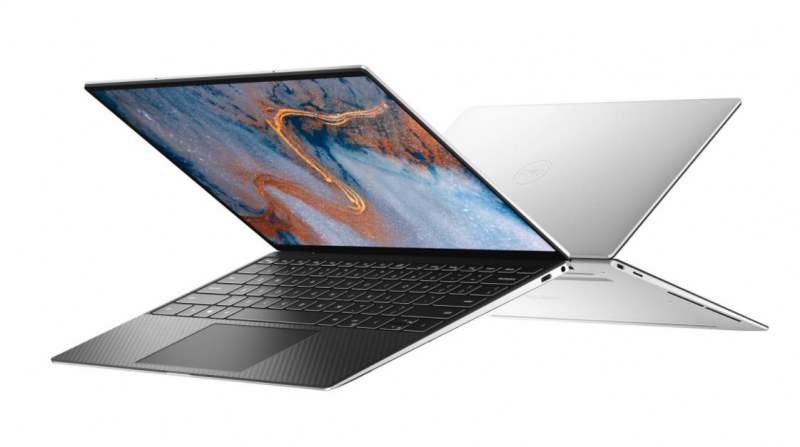 Specification For Dell XPS 13:
The 13.4-inch non-touchscreen laptop comes with an FHD (1920*1200 pixels) display. The virtually borderless infinity-edge display has a taller 16:10 aspect ratio, superb 500 nits of brightness, and 100% sRGB color gamut. It supports Dolby Vision.
The XPS i5 variant packs 8GB LPDDR4X RAM (4266 MHz) and 512 GB SSD storage. The highest version goes up to 16 GB RAM DDr4 Ram (4266 Mhz) and 1 TB M.2 PCIe NVMe SSD. It comes pre-installed with Windows 10 Pro operating system.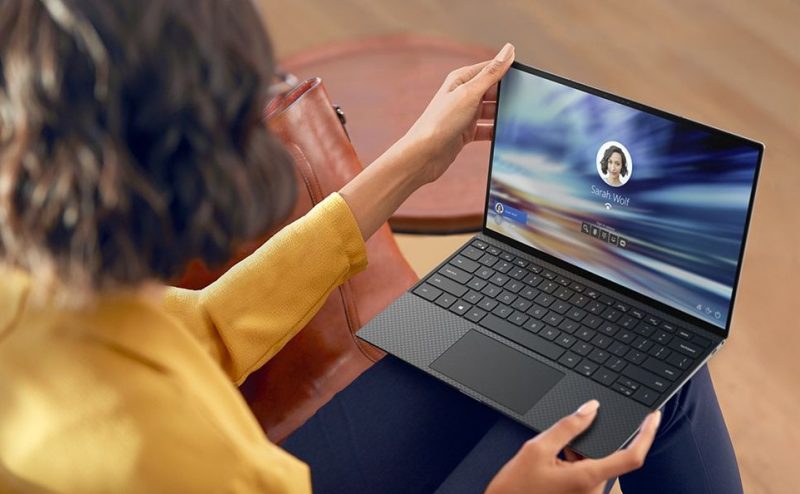 Processor – The base variant comes with the 11th Gen Intel Core i5 1135G7 Processor with 4 cores and 8 thread design and it offers 8MB Cache and up to 4.2 GHz) of Boost core speed.
The higher version comes with the top-of-the-line Intel 11th Generation Core i7-1185G7 Processor with 12MB Cache, 4 Cores, and 8 threads, and up to 4.8 GHz. The XPS 13 comes with the new and faster Intel Iris Xe graphics cards and offers up to 50% more GPU performance than the last-gen GPUs.
Also, these are Intel Evo certified, signifying the highest quality standards. The connectivity option comes with Killer Wi-Fi 6 and Bluetooth 5.0. It has a 3.5 mm headphone jack, microSD card slot, and two Thunderbolt 4 ports.
It packs a 52Wh battery that claims to have 15 hours of lifespan. The keyboard is a backlit chiclet with a fingerprint scanner. It handles Dual 2.5W speakers supported by Tunes and has an improved webcam. The XPS 13 model weighs 1.2 kg and measures a dimension of 295.7 * 198.7 * 14.8 mm.
Who Should Buy The Dell XPS 13?
The Dell XPS offers a thin design, high-quality color-accurate display, ergonomic keyboard, fast performance, and reliability. It is worth the investment for the next 5-6 years and you also get a high-performance compact machine for office work or even consuming multimedia.
Price And Availability:

Dell XPS 13 9310 starts with INR 1,24,490 for the Core-i5-1135G7 model whereas the higher Core i7 version is available for Rs. 1,82,990.
Dell XPS 9305 (XPS 13) Slightly Older but Excellent Offering

The XPS 9305 was launched before the 9310 model and has a slightly bigger bottom bezel. There is a non-existent bottom bezel on the 9310 variant we have detailed above.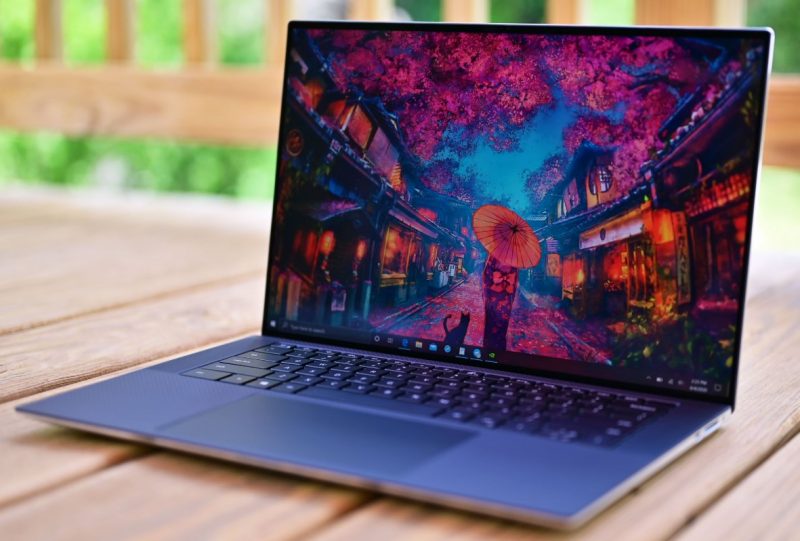 In addition, the laptop sports a 13.3 inches Full HD (1920*1080p) display with Infinity Edge. Also, it runs Windows 10 Home operating system (Single Language).
For graphics, it holds Intel Iris Xe Graphics with shared graphics memory. The RAM comes with 16 GB LPDDR4x onboard memory and 512 GB M.2 NVMe SSD storage.

Furthermore, powering the laptop is the Intel 11th gen Core i7-1165G7 processor that clocks at 2.80 GHz and can boost up to 4.70 GHz. Also, it has 4 core and 8 threads with 12 MB Intel cache memory. Another variant offered by the company is the Core i5-1135G7 with 4 cores/8 threads architecture. Also, it clocks at 2.40 GHz and has a maximum speed of up to 4.20 GHz.

The ports section includes Thunderbolt 4, a micro SD card reader, USB 3.2 Type-C, and a headphone/microphone combo jack.
The Dell XPS i5 variant is available with the price tag of INR 1,18,590 while the higher version comes with INR 1,23,490 from Amazon India. The Intel i7 version is a steal for the price and will serve you well for long.
Dell XPS 15 (9500) – 2021 Models
The Dell XPS 15 is more expensive than the XPS 13 and comes with powerful hardware.
Display – The XPS 15 boasts of a 15.6-inch AR Infinity Edge touch enabled display with a 500 nits peak brightness.
In addition, the stunning laptop is available in 3840 * 2400 pixels with Touch Screen. Protecting the display is Corning Gorilla Glass 6 and comes with a 16:10 aspect ratio which is better for productivity.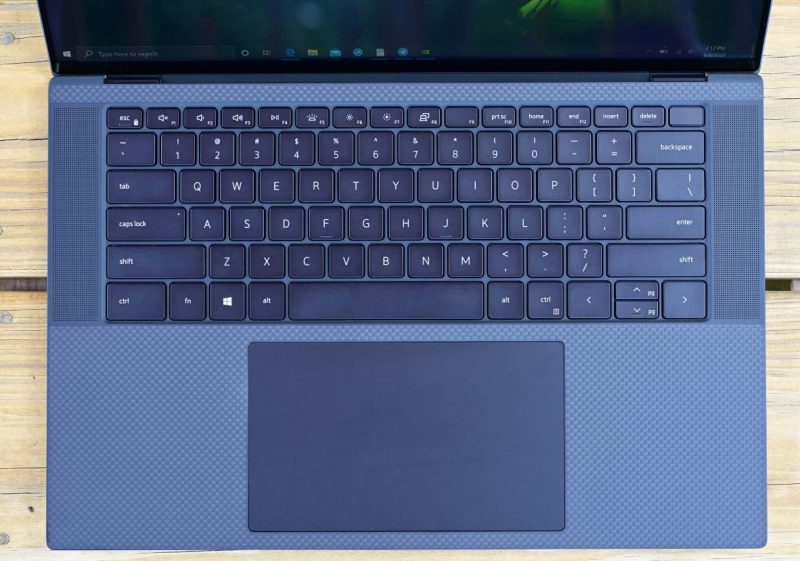 Performance – It features an 11th generation Intel Core i7-11800H. Notably, the H series processors are way more powerful than the G series used in the XPS 13. It has up to 4.5 GHz turbo clock speed. Also, it has 8 cores and 16 threads architecture and 24 MB cache. Also, it clocks at 2.30 GHz.
Further, the graphics progress is better from last year as new models come with the RTX 3050Ti instead of the GTX 1650 Ti in the last year. There is 4 GB of GDDR6 memory to ensure that you can do all graphics-heavy tasks with ease.
Storage, RAM, And Connectivity

Interestingly, Dell XPS 15 model offered 512 GB of PCIe NVMe SSD storage. Also, we get 16 GB of DDR4 RAM with 3200 MHz clock speed. The XPS 15 is equipped with a dual microphone array. Its connectivity options include Wi-Fi 6, Bluetooth v5.0, HDMI 2.0, USB 3.0 Type-A, and USB Type-C 3.1 .
Also, it has got a 720P HD webcam that can do the job but is not as good as some of the stand-alone webcams that you can buy and use with a USB port.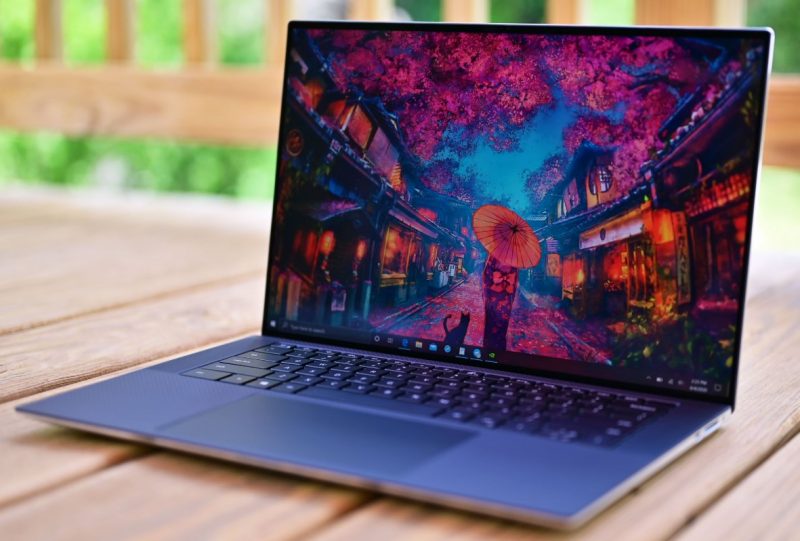 Battery Life And Other Features

The laptop also features a 3.5 mm headphone jack. It offers a 86 Whr battery. Dell claims you can get up to 24 hours of battery life with the FHD+ model.
The most notable upgrade for Dell XPS 15 model includes the latest speaker placement that you may notice on the dock beside the keyboard. The 2021 upgrade has an improved audio experience when compared with its predecessors that contained speakers underneath the keyboard.
The XPS 15 is one of the lightest 15-inch laptops and weighs 2.1 Kg. The dimensions of the laptop are 344.72×230.14×18 mm. Dell XPS 15's display has already emerged as world-class and the latest design has significantly removed the bottom bezel thus creating an enthralling viewing experience.

Price For Dell XPS 15 India
The price for the DELL XPS 15 starts at INR 2,55,000 which is insanely high and comparable to the 16 inch MacBook Pro.
Dell has also introduced a new Dell XPS 17 that comes with a larger display and superior thermal design. In addition, Dell has launched the new XPS 17 in India and is already available for purchase.
Dell has also launched the Inspiron 14 and Insprion 15 for slightly affordable prices in India.
Dell XPS 17 (9710) 2021 Model
In terms of hardware, Dell XPS 17 has got some resemblance to the XPS 15 model. Moreover, the display panel of Dell XPS 17 has UHD+. It is equipped with a touchscreen, full High Definition, and non-touch options.
Indeed, the buyers will get a 17-inch Infinity Edge display along with a Dolby Vision support, and a 94 percent DCI-P3 color gamut. The price of the laptop starts at approximately Rs. 2,69,999 or USD 1599 for the base variant. Indeed, the cost of the Dell XPS series laptops is sky-high.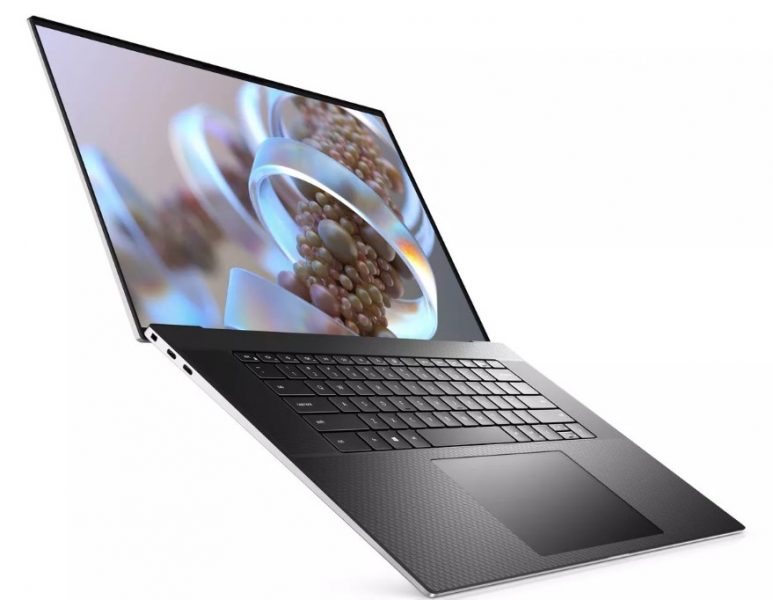 Further, the laptop is available with a maximum of 1 TB PCIe NVMe SSD storage. Certainly, some of the major features of the latest laptop include its excellent battery life and spectacular bezel-less 4k display.
It also showcases a full-size SD card reader. The interior of XPS 17 contains a black carbon fiber weave and when it is joined with the platinum silver aluminum exterior it will help in keeping XPS 17 looking good for years.
The laptop has 1.5 W tweeters and two 2.5 W woofers. It has also been modified with Waves MaxxAudio Pro and Waves Nx 3D audio technologies.
When it comes to the connectivity of the laptop, it has got a Wi-Fi 6, Thunderbolt 4, Bluetooth v5.0, and a 3.5 mm headphone jack. Dell XPS 17 is available with a USB Type-C to USB-A 3.0, and HDMI 2.0 adaptor.
Moreover, it has a backlit keyboard with a fingerprint reader. It runs Windows 10 Home operating system.
More Battery And More Performance

It offers users a huge 97 WHr battery. Also, the laptop weighs approximately 2.42 kg and measures 374.45×248.05×20 mm. In terms of RAM, you get 16 GB DDR4 that can be expandable up to 32 GB.
In addition, the Dell XPS 17 will come with the Intel Core i7-11800H CPU, with up to 4.5 GHz clock speed. Also, it has 8 cores and 16 threads architecture, and a 24 MB cache. It clocks at 2.30 GHz. Furthermore, for graphical intuitive tasks, it has Nvidia RTX 3060 GPU with 6 GB GDDR6.
Who Should Buy The Dell XPS 17?
In crux, the laptop provides users with top-end performance along with stunning battery life and outstanding display.
Moreover, if you are keen to overlook an external display and just desire a vast workspace, you can purchase Dell XPS 17. Also, it offers incredible performance along with stunning battery life and an excellent display.
Summary – Comparison Dell XPS 13 Vs XPS 15 Vs XPS 17
| | | | |
| --- | --- | --- | --- |
| Key Specifications | Dell XPS 13 | Dell XPS 15 | Dell XPS 17 |
| Display size | 13.30 inch | 15.6 inch | 17.00-inch |
| Display resolution | 1920*1080 pixels | UHD+ (3840*2400) | 4K (3840*2400) |
| OS | Windows 10 | Windows 10 | Windows 10 |
| RAM | Up to 16 GB (LPDDR4x) | 16 GB (DDR4) | 8 GB (DDR4) |
| SSD | Up to 1 TB | 512 GB | 1 TB |
| Processor | Up to Intel 11th Gen Core i7 | Intel 11th Gen Core i7 – 11800H | Intel 11th Gen Core i7 – 11800H |
| Processor Core Count | up to 4 | Up to 8 | Up to 8 |
| Graphics Card | Intel Iris Graphics | Nvidia GTX 3050Ti | Nvidia RTX 3060 |
| Weight | 1.29 kg | 2.1 kg | 2.42 kg |
| Starting Price | INR 1,24,490 | INR 2,55,000 | INR 2,99,999 |