MSI has launched 3 ultimate gaming laptops on Amazon India which are currently the best gaming laptops you can buy if you have very deep pockets and you are a PRO Gamer to burn that kind of cash.
Before we get to how deep your pocket should be to get your hands on these absolute beastly gaming laptops. Let's check what Nvidia's new Line of Mobile Graphics Cards has to offer to Gamers.
Nvidia unveiled the desktop version of GTX 1070 and GTX 1080 in May 2016, and the Nvidia GTX 1060 was revealed in July 2016. The desktop version of the Nvidia GTX 10 Series are quite successful and offer incredible performance boost compared to the 900 series. We recently reviewed the popular GTX 1060, and you can read more about the GTX 1060, GTX 1070 and 1080 here.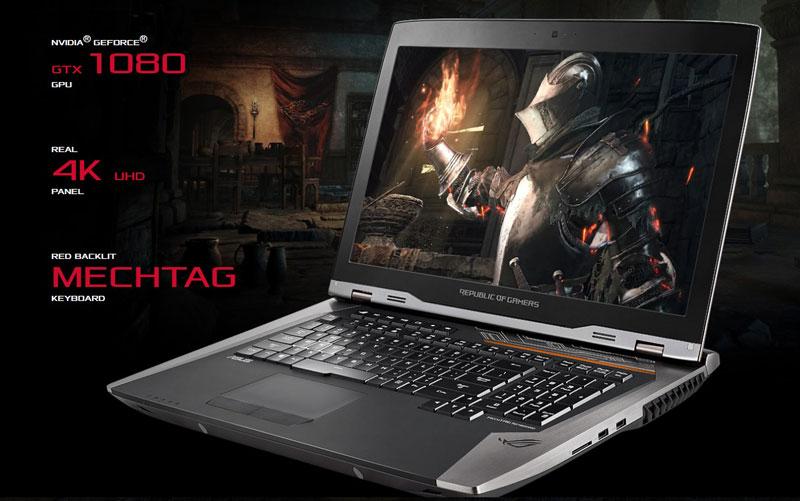 Last week Nvidia announced the launch of Nvidia GTX 1060, 1070 and 1080 mobile variants for gaming laptops. Within a week many Laptop manufacturers have come up with New Gaming Laptops using the Nvidia GTX 10 series including Razer, Lenovo, MSI, Asus ROG and Alienware.  Some of these are already available in key markets like US/UK and while others are in waiting.
Also, Nvidia GTX 10 series laptop bring you the VR experience apart from having a faster FPS performance in gaming titles. These are the most powerful graphics cards Nvidia has ever made and even more energy efficient, thanks to the 16 Nm manufacturing process.
Nvidia has this time dropped the "M" suffix too from the laptop graphics card and are referred in the same way as desktop graphics cards.
If you bought anything with a GTX 940 or 840 or even the 850 or 950M, these offer a decent upgrade to gaming performance, considering the GTX 1060 is much faster in comparison to a 960 or even the GTX 970.
Key Specs GTX 1060 , GTX 1070 and GTX 1080 Laptop Variants
Key Specs Nvidia 10 Series Laptop Graphics Cards
Parameters
GTX 1080 
GTX 1070 
GTX 1060 
CUDA CORES
2,560
2,048
1,280
CORE CLOCK (Mhz)
1,556
1,440
1,400
BOOST CLOCK (Mhz)
1,732
1,644
1,672
Memory Bus Width
256-bit
256-bit
192-bit
Memory Clock Speed
10GHz
8GHz
8GHz
VRAM Bandwidth
320GB/s
256GB/s
192GB/s
VRAM Capacity
8GB GDDR5X
8GB GDDR5
6GB GDDR5
Performance  – The new laptop graphics cards are quite impressive and better than many desktop graphics cards. Although, the clock speed is a bit lower in comparison to the GTX 10X series desktop versions but not too much (upto 5% lower). Also, the clock speed depends on the Laptop manufacturer too, and the cooling efficiency, those laptops can provide. Nvidia has also specified that users will get a performance upto 90% of the desktop equivalent and it is a big deal.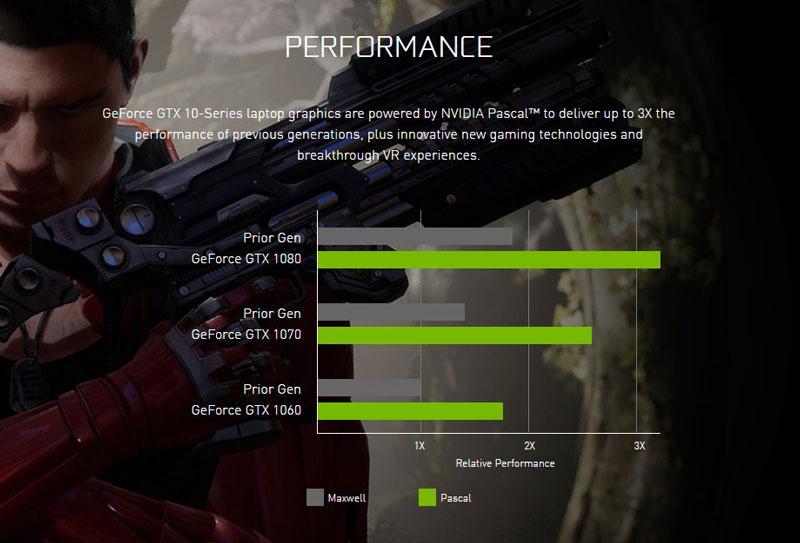 MSI has launched the new GS and GE series laptops in India, and they will be available to purchase in retail stores in Mumbai, Kolkata, Delhi, Bangalore, and Chennai apart from being available on Amazon India.
Also, the MSI GE and GS series laptop come with VR prefix to showcase that the new laptops are VR ready.
Let's Check the MSI Gaming Laptops currently available and how they fair regarding price &  specs.
MSI GE62VR Apache Pro
Price – Rs. 146,200
Latest Ultimate Gaming Laptops India – For PRO Gamers – I told you that you need to have deep pockets, or probably carry a small bag of the cash when you go shopping. The MSI GE62VR Apache Pro is the cheapest Nvidia GTX 1060 and Core i7 laptop from MSI. Moreover, powering the laptop is the 6th Gen Skylake Intel Core i7 6700 HQ Processor and comes with 16 GB of DDR4 RAM along with the Intel H170M motherboard.
The MSI  GE62VR Apache Pro comes with the Nvidia GTX 1060 with 6 GB of GDDR5 VRAM and offers incredible gaming performance. The last generation of high-end laptops (powered by Nvidia 900 series) came with 4 GB of VRAM, and MSI claims that the current gen is at least 40% faster than the previous generation of laptops. (consider GTX 1060 Vs a GTX 960M).
The GE62VR Apache Pro has 1 TB of Hard disk with 7200 RPM and also has a 128 GB M.2 SSD Combo (NVMe PCIe Gen3 x4 / SATA ). The GE62VR Apache Pro comes with 15.6″ Full HD (1920×1080) IPS LCD display and runs on the Windows 10 OS.
The MSI GE62VR comes with Nahimic 2 Sound Technology delivering 360⁰ immersive audio experience
The highlight features of the laptop are :
Back Lit Keyboard from steelseriesRGB Lighting
Killer GB LAN
USB Type C and A Ports
WIFI and Bluetooth
True Color Tech for Enhanced Contrasts
Supports NvidiaVR Works
Multi-monitor support
Exclusive Cooler Boost technology
The MSI Laptop comes with 6 Cell battery and weighs 2.4 Kg which is not too much considering the muscle it packs. The price is very close to Rs. 1.5 Lakhs and it offers better performance in comparison to most gaming laptops which come with GTX 950m or even the GTX 960m priced currently close to 1 lakh.
MSI GT72VR 6RE Dominator Pro Tobii
The second laptop from MSI named as the MSI GT72VR 6RE Dominator Pro Tobii comes with more muscle compared to the GE 62 and needs some deeper pockets to get this one. Priced at Rs. 235,000 it is the ultimate mean machine you can purchase in India powered by the Nvidia GTX 1070 ( 8GB GDDR5)  graphics card.
The Pro Tobii comes with a  larger display too – 17.3″ Full HD (1920×1080), 120 Hz Refresh Rate and 5ms response time to offer the best experience in FPS games. Powering the laptop is the Intel Core i7 6700 HQ Sylake processor and comes with 16 GB of DDR4 RAM.
It has 1 TB of 7200 RPM hard drive and also has a similar m.2 SSD with 128 GB capacity and runs on the Windows 10 OS.  The laptop also has all the features mentioned above and comes with Brushed-metal lid and aesthetics line design imprinted with MSI iconic Dragon Tatoo.
The Intel Core i7 and Nvidia GTX 1070 is one of the best combinations if you want to go for a very high-end laptop instead of going for a custom gaming PC build.
MSI GT83VR Titan SLI Notebook 
Latest Ultimate Gaming Laptops India – For PRO Gamers – MSI GT83VR Titan SLI Notebook is the most beastly among these and comes for a whopping price of Rs. 3,38,000 currently not launched on Amazon.  Powering the laptop is the Nvidia GTX 1080 or GTX 1070 SLI and has an 18.4 Inch Full HD display with Matrix Surround display technology. There are actually 2 models 1 model comes with GTX 1080 SLI and the second model has GTX 1070 SLI.
The Laptop comes with a mechanical keyboard with Cherry MX brown keys and offers great fidelity while gaming. There is also support upto 64 GB of RAM and also has Intel® CM236 Chipset.
The laptop is quite bulky too with 5.5 KG weight, definitely not a portable machine.   The GT83VR comes with Exclusive ESS SABRE HiFi DAC for lossless, high-quality audio experience and also has most of the features mentioned
These are some of the best Laptops for PRO gamers, did I miss the world Rich in the Title, I guess, I did.
You May Like to Read :