The Xiaomi Redmi 3S Prime is a top-selling smartphone from Xiaomi priced at Rs 8,999.
I have been toying with the phone for a couple of weeks before deciding to put out a detailed review of the device. The smartphone was launched along with the Redmi 3S in India on 10th August 2016.
Xiaomi has been able to sell a couple of million units of both the Redmi 3S and 3S Prime. On the first sale, the smartphone went out of stock in just a few minutes and 90K units got sold in a frenzy.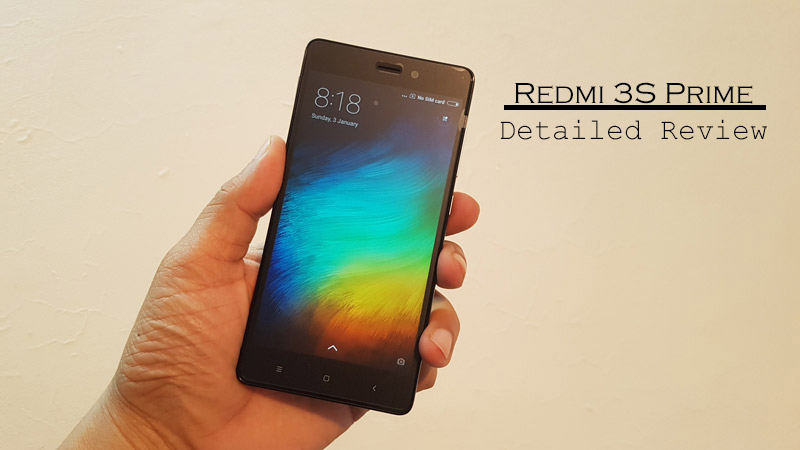 Difference between Redmi 3S and 3S Prime – Both the smartphones comes with same design and looks, the camera is also same and even the battery capacity, the processor is identical. The major difference is in storage, Fingerprint scanner, Ram.
Difference Between Xiaomi Redmi 3S and 3S Prime
| | | |
| --- | --- | --- |
| Specs | Redmi 3S | Redmi 3S Prime |
| Ram | 2 GB RAM | 3 GB RAM |
| Fingerprint Scanner | NO | YES at the back |
| Internal Storage | 16 GB Storage | 32 GB Storage |
| Price | Rs 6999 | Rs 8999 |
That's All the difference between the two devices and is it worth to pay additional 2K for the 3S prime depends on how important are the additional specs for you and how much is your budget for a phone.
Lets Deep dive and see if the Xiaomi Redmi 3S Prime best smartphone under 9K or 10K.
Design
The Xiaomi Redmi 3S and 3S Prime variant sport an aluminum back with plastic caps at top and bottom for better signal coverage.
The first thing which comes into the mind while holding the 3S Prime is, "How compact the phone feels in the hand." It has one of the largest batteries (4100 mAH) but still, you don't feel that it is a heavy or bulky device.
Kudos to Xiaomi for doing that.
The metal body feels a bit slippery but the compact form factor makes up for it.
There are a lot of things written below the MI Logo like the made in India and disposal warning which looks ugly, why do Xiaomi have to put this here when other OEM's are not doing it.
The phone features off-screen navigation buttons which sadly, aren't backlight.
There's micro USB port is placed at the bottom. At the top, there's a 3.5 mm audio jack and an IR blaster. The back features a fingerprint sensor and "Made In India" labeling.
The camera sensor sits at the top left corner along with the LED flash. In terms of design, it looks decent enough especially when considering the price point.
Screen
Xiaomi has made a very clever move by implementing 5 inch 720p HD IPS LCD display. The 5-inch display don't look pixelated.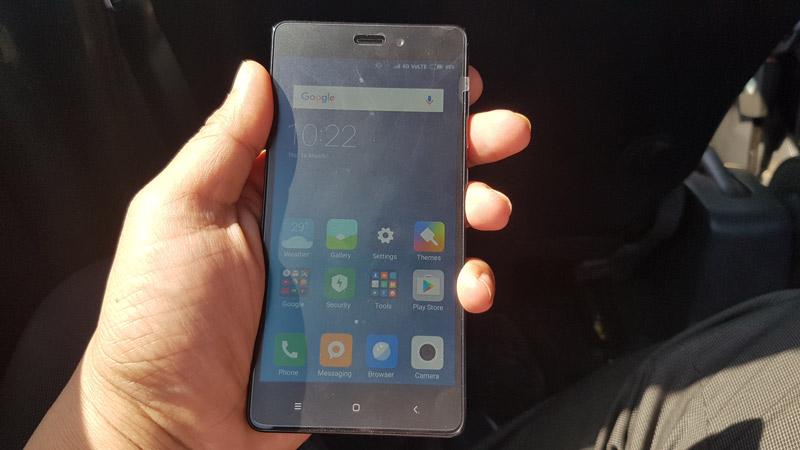 The display is protected by the unknown tempered glass which is flat and misses out on the 2.5D curved glass. Unfortunately, there's no Sunlight Display Mode. Basically, this mode cranked up the display brightness for better legibility.
It was present on Redmi Note 3, but somehow was left from the 3S Prime. But the display looks bright outdoor in very well lit conditions.
Overall the blacks are deep enough for the LCD panel but don't expect pitch black and highly accurate color reproduction out of it.
Xiaomi has also launched the new Redmi Note 7 in India that comes with excellent cameras.
MiUi 8.1 and User Experience
The MiUi 8.1 update also adds features like Second Space, Dual Apps, Scrolling Screenshots, Enhanced Caller ID. The Second space allows the user to use one setup for their work and the other for their personal use.
It's somehow an enhanced version of the Guest mode in Stock Android.
The Dual Apps allows a user to create a shortcut of the same app. Apps like WhatsApp work only on your contact number. A phone with dual SIMs doesn't help the user to user to use both the contacts in the same WhatsApp account.
Luckily, this new Dual app allows a user to create a copy of WhatsApp and use a different contact number which makes it easier for them to handle business and personal accounts simultaneously.


The gallery also got some cool features like swipe up from any picture to get options of sharing, editing and much more. The gallery also saw a revamped look with proper and reliable segregation according to the times, places and events.
There are also lots of themes for users to change the whole look according to their own preference.
One of the shortcomings, users will have to face for choosing a heavily skinned version of MIUI over Stock Android.
User Experience
Experience – MIUI 8.1 and the Android Marshmallow 6.0.1 are the base software on which the Redmi 3S Prime runs. The User interface on the MIUI is something which some people adore and others don't find as good as the stock Android experience.

The overall User interface and experience is really smooth and the 3 GB RAM / SD 430 makes sure there is no lag while jumping from one App to another.
The overall UI is not cluttered or I can't say the Icons or fonts are poorly done on the MIUI. The home screen quick settings drop-down menu is a bit more bluish and slightly more difficult to read compared to iOS or Stock android.
Apps and Duplicates – There are some good things like using different themes or the control center (security App) which allows to clean junk and free up ram. On the negative sides, some of the Apps like the Gallery gets duplicated with the Google Photos.
There are two browsers Chrome and a stock Xiaomi browser. There is Mi remote App which works with the Infrared remote for your TV, pretty neat feature those who wish to use this function.
There are some other features like the Dual Apps and Dual storage which allows you to run 2 social media accounts on the same phone. The navigation in the settings menu is just like most Android phones and is very neat and easy.
Cool Features – There are some cool features like press volume button to wake the device, press volume down twice to launch the camera, can set up a custom message on the lock screen.
And one thing which I missed was the location setting in the pull-down quick settings which you can toggle on and off.
If you have to find the location settings for disabling apps from using it, maps etc (they drain battery) you will have to go deep into settings >> privacy and turn it off.
Stock Android and other phones have it in the pull-down home screen menu. But not a big deal.
Lite Mode – There is a lite mode which you can access from the settings which make the smartphone very simple with just some basic icons like dialer message and gallery occupying the entire user interface.
Probably good for first-time smartphone users or senior citizens adapting to a new smartphone from a feature phone who are intimidated by tons of options on a smartphone.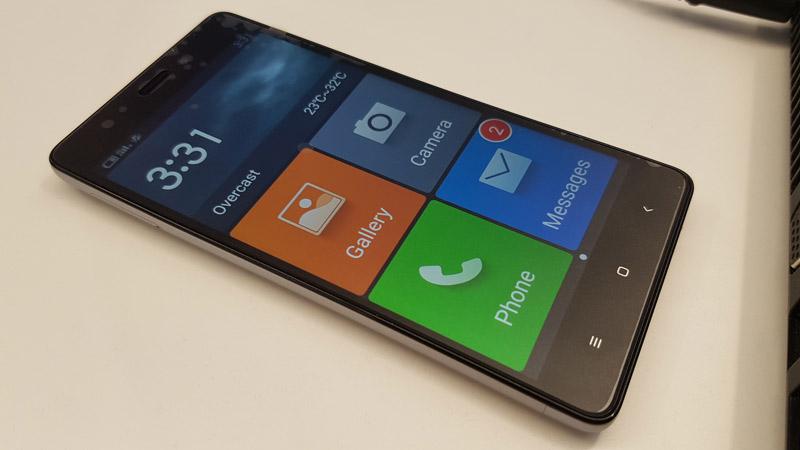 Camera Review Redmi 3S Prime – Is it Good
Rear Camera – The Xiaomi Redmi 3S Prime comes with a 13 Mega Pixel rear camera with Auto-focus support and LED Flash.
I tested the camera in multiple situations to see how it performs. We took some shots in the broad daylight and also in the low light or artificial light conditions.
I took the below images from a Fast moving car on the Bandra Worli Sea Link on a very bright morning – it came out much better than my expectations.
The below shot is taken to show how good is the details when you Zoom in (taken on a bright day).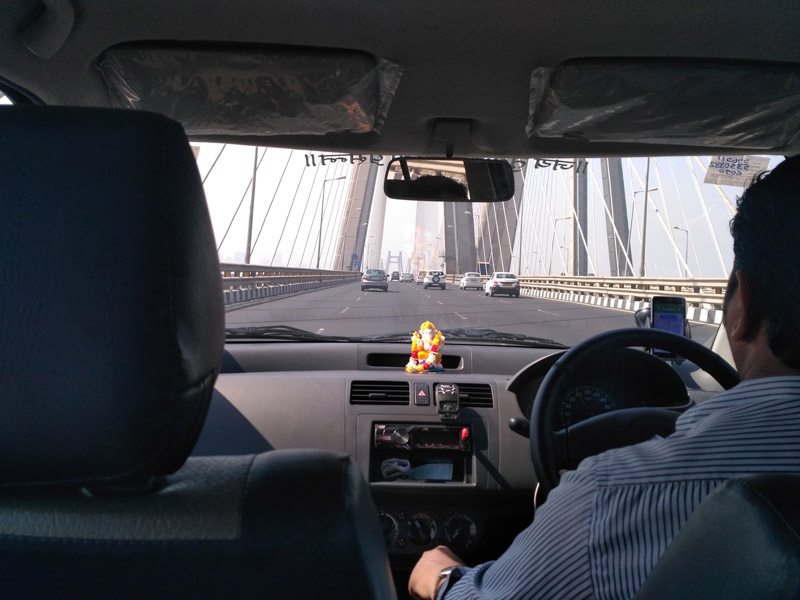 The images came blur-free to my utter surprise, usually, they are blur if vehicles are fast moving. Also, the camera is able to capture a lot of details in the daylight condition.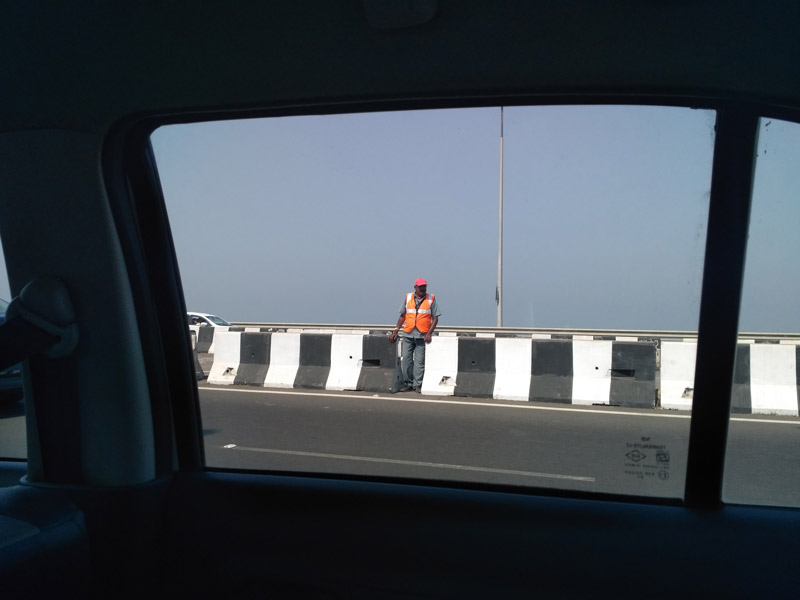 More Images Taken in the Bright Daylight Conditions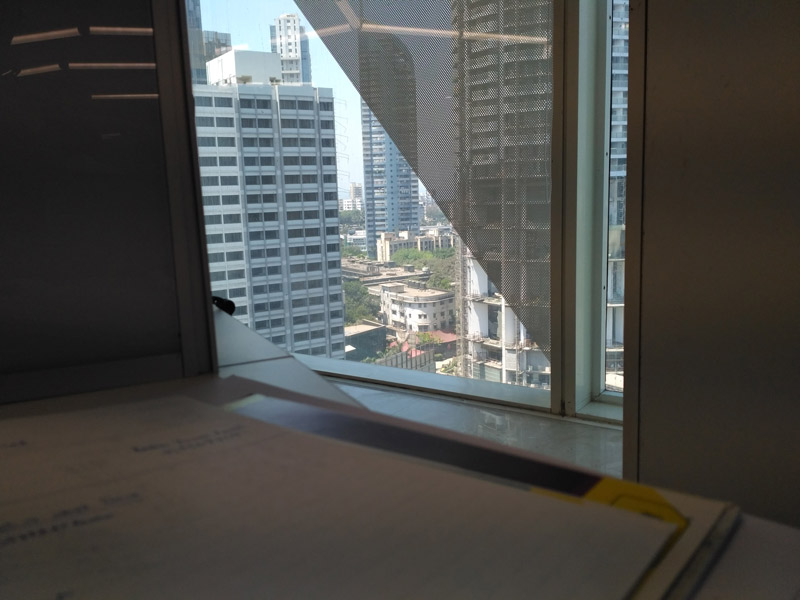 Low Light Image
Like most cameras, the Xiaomi Redmi 3S Prime camera also struggles to absorb light and take noise free shots at night time. In the indoor shots there is a lot of noise but considering the low price tag, I was happy with the results.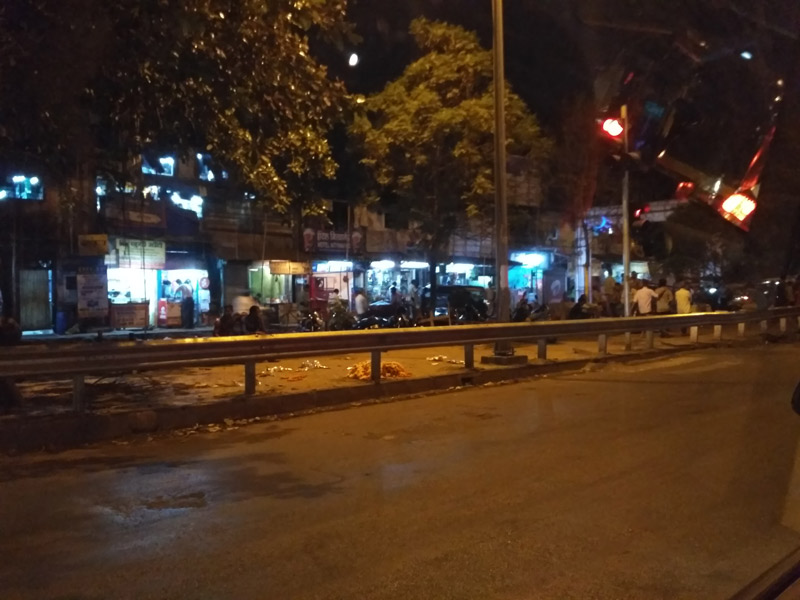 The camera is able to take some really good shots in the broad daylight conditions and the results were better than what I expected from a budget phone which is made for performance and battery life.
It is a decent camera as long as you take shots outside in good light conditions.
At night it is better to keep the phone in the pocket.
Front Camera – The front has a 5 Mega Pixel camera without a dedicated flash or any moonlight flash.
There is no full-fledged beautify app, there is a small mode with 3 settings. But the selfie camera also does great if you are in a well-lit area. Check out the two selfie shots I have taken from the front camera.
The B&W one looked much better.
There are some modes like B&W, Icy or Sepia to name a few which you can apply before clicking the image.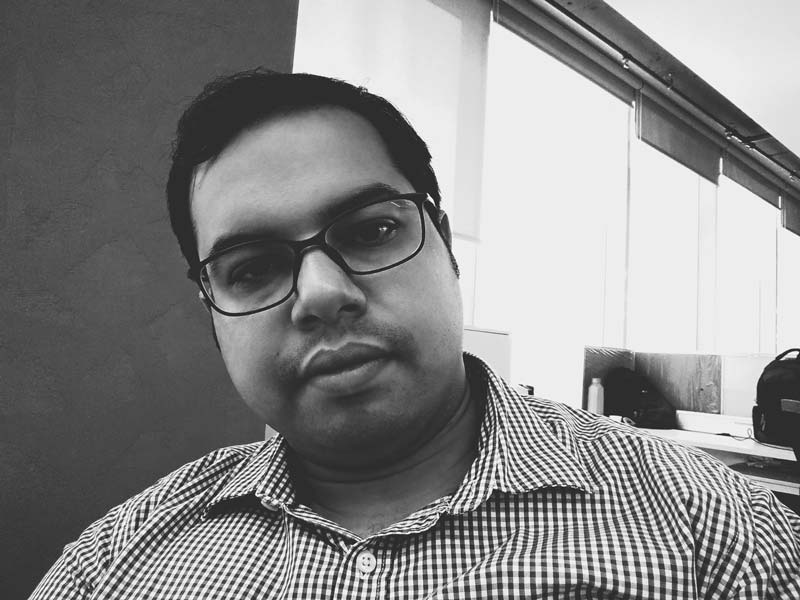 The good thing about the front camera is it doesn't click artificially soft or enhanced selfies which don't look really great. It takes more natural photos with accurate colors in good light conditions.
Videos – Okay this again was decent. I created a video of my 2-year-old kid and while he was running here and there camera was able to record it without trouble. The sound recording was also okay but not very loud.
Camera Software – The camera UI and software is simple if I have to describe it in a word.
There are some very interesting options and modes like the one we just saw B&W – you can also click images with a mirror effect, tunnel effect and so on. Some cool stuff to try and play.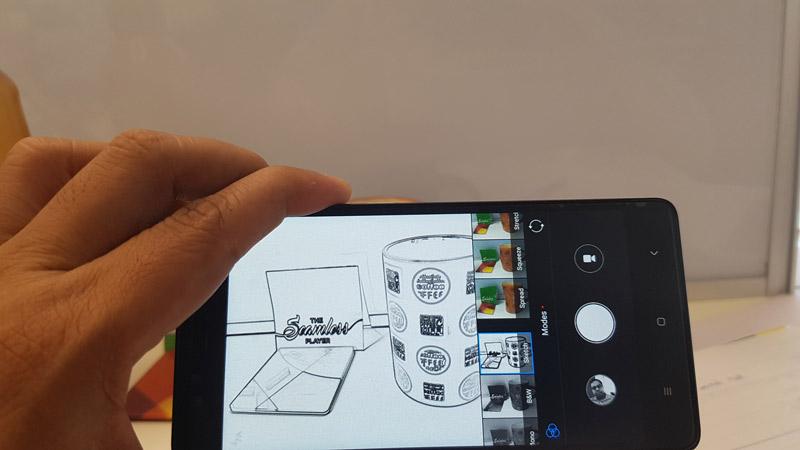 ---
Check Out Some More Photos Shot on the Xiaomi Redmi 3S Prime (Check Below Image Gallery) Click on Image to Enlarge.
Performance
The 3S Prime is driven by Qualcomm's latest Snapdragon 430 SOC and Adreno 505 GPU. There's plenty of storage as well since it ships with 32GB of internal storage and allows storage expansion as well.
The processor is coupled with 3 GB of RAM, which is plenty for a phone selling at such a low-cost.
It's fast and snappy enough for day-to-day usage. It runs butter smooth for most tasks, many chrome tabs, however, can make things a bit slow.
It is a daily driver which gets the things done with ease. Let's Check out the Gaming performance of the Xiaomi Redmi 3S Prime.
Redmi 3S Prime Review Gaming
Asphalt 8
We Played the Asphalt 8 on the Xiaomi Redmi 3s Prime and it offered a good smooth gaming experience.
The Snapdragon 430 processor and the Adreno 505 GPU performs well in the gaming.
There was no lag while playing the Asphalt 8 and the Nitro 3 on the Xiaomi Redmi 3S Prime at high settings. Overall the Gaming Performance is impressive.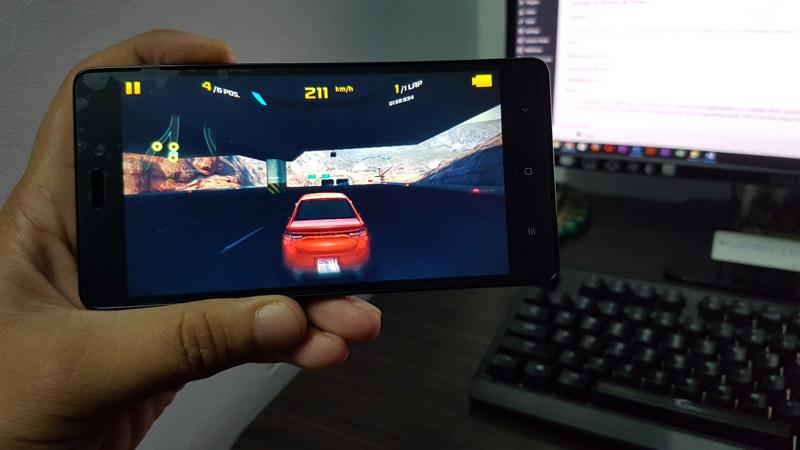 Nova 3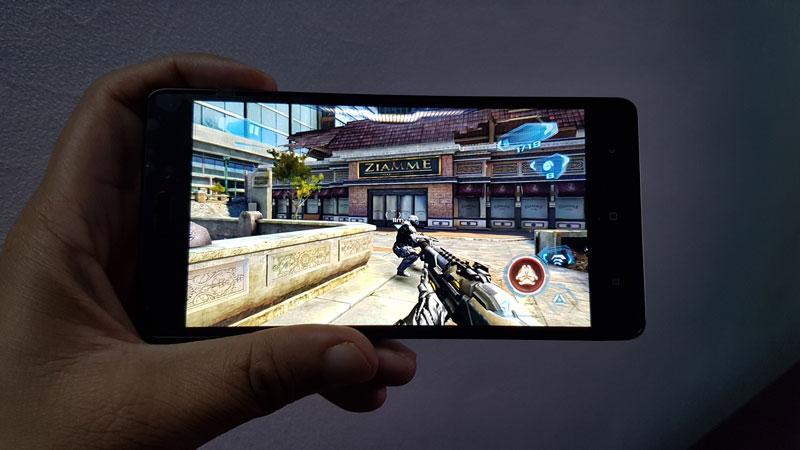 Benchmark scores
Antutu Benchmark – Antutu Score of 42240 for the Redmi 3S Prime.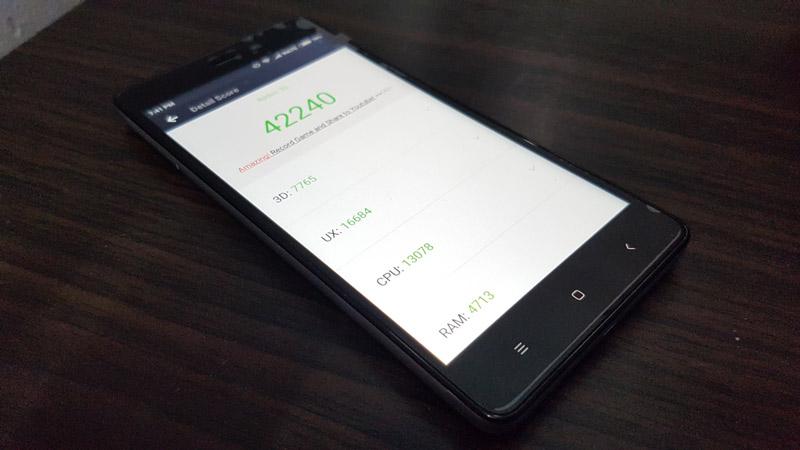 Geekbench Score – Single Core – 638 and Multi Core Score of 1645
The Antutu Score is not very high compared to Redmi Note 3 which uses a Snapdragon 650 and offers close to 75K score and the performance in the Geek Bench is also not very high. The scores are comparable to the Mediatek 6750 Octa-Core processor or the older Snapdragon 615 processor.
Battery
The main highlight of the 3S Prime is the inclusion of a massive 4100 mAh battery in a nutshell which measures only at 139.3 x 69.6 x 8.5 mm. It's also surprisingly light weighing in at just 144g. It's substantially looks thin and light for a smartphone with such a huge battery pack. This is the best thing – I love about it.
This 4100 mAh battery with efficient Snapdragon 430 chipset gives a stunning battery life.
It'll last throughout the day, even for heavy users. It supports Qualcomm quick charge 1.0 which has 5V2A output. It's not the fastest but is better than having a charger with the 5V/1A output.
In real life scenario, it took somewhere around 3 hours 30 minutes to charge it fully from Zero, which is pretty long time.
Call Connectivity and Sound Quality
Redmi 3S Prime Review Sound and Call Connectivity – The Xiaomi Redmi 3S Prime comes with 4G LTE as well as VOLTE support there is space for a nano and a micro sim card. You can also use a memory card in place of the second sim card.
The call quality was Okay, we used a Reliance JIO sim and the 4G VOLTE works well on the smartphone.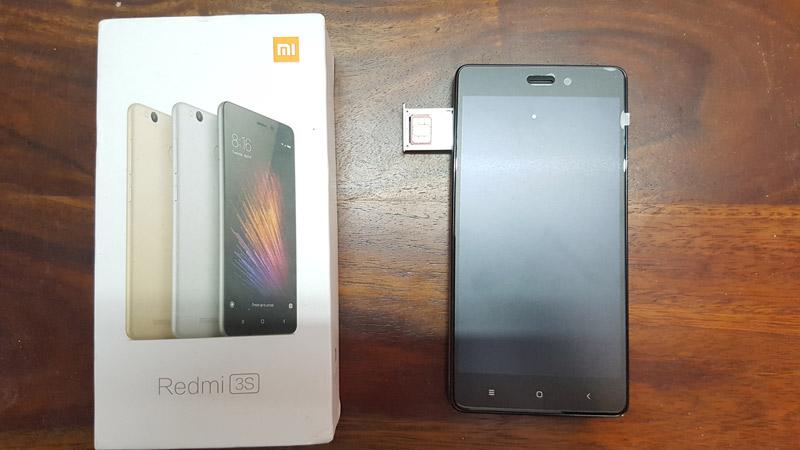 Though after inserting the sim we needed to restart the device before it started making Volte calls. Data connectivity is also good no glitches there.
Call quality sometimes was okay and sometimes it was not very clear, which was more likely due to the JIO network coverage in the area.
Otherwise the sound and call quality is passable on the device. The speaker is located at the back of the device and offers reasonable sound volume while playing games and watching videos.
Concluding Thoughts Redmi 3S Prime Review
Competition – At the price point of Rs 8,999, it directly competes with the likes of their very own Xiaomi Redmi Note 4 (Price Rs. 9,999) comes with 2 GB of Ram.
There's also Lenovo with their current offering the K6 Power with a similar spec sheet. Jio LYF Water F1 with a decent spec sheet also competes with Chinese offerings in this price range.
They've somehow mastered this price segment by offering the, "Best bang for your buck smartphones every year." Xiaomi has become number 2 brand in India beating Lenovo as they sold more than 3 Million mobiles in just less than 6 months.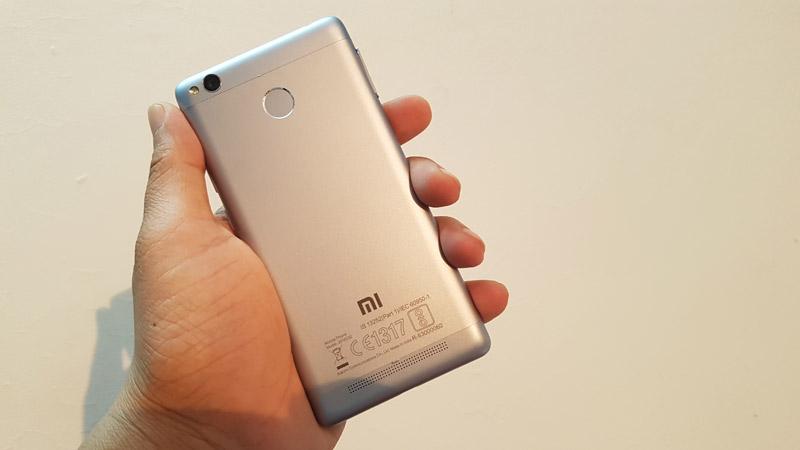 Verdict – The Xiaomi Redmi 3S Prime offers decent performance whether it is general use, gaming or watching videos. The battery life is great and it doesn't feel heavy or bulky. The camera is good for daylight use, night time shots are not that detailed.
The selfie camera is also quite good if you are clicking in good light conditions. Overall I think it is a great value-for-money smartphone with little to complain about and comes at a very impressive low price tag. Do we recommend it to buy – yes.
You can also read the review for the Xiaomi Redmi Note 4, Redmi 4, and Redmi 4A in the reviews section here.