Google has undergone a major corporate re-alignment and formed a parent company that will be known as "Alphabet".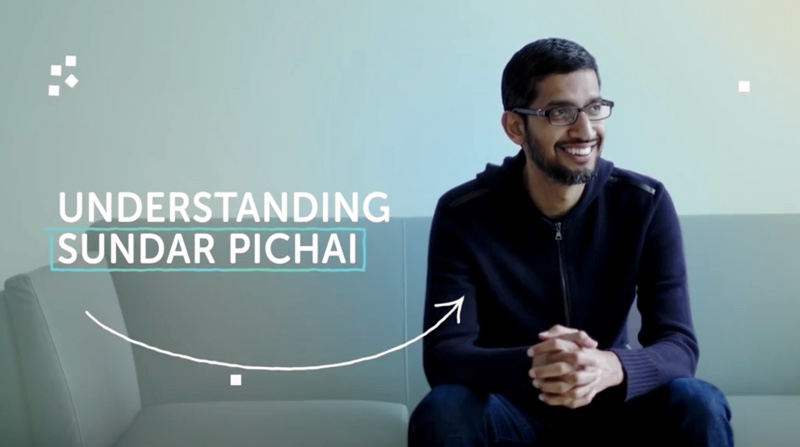 Google and various other businesses like search, Android, Chrome OS, and browser Youtube will be part of Google, headed by the Indian Origin Sundar Pichai.
Larry Page said, "As Sergey and I wrote in the original founders' letter 11 years ago, "Google is not a conventional company. We do not intend to become one." Alphabet Inc. will replace Google Inc. as the publicly-traded entity, and all shares of Google will automatically convert into the same number of shares of Alphabet, with all of the same rights. For Sergey and me, this is a very exciting new chapter in the life of Google — the birth of the Alphabet.
The Parent company Alphabet will be managed by the founder's Larry Page and Sergey Brin. Alphabet will also have many other business units under its umbrella-like Google Glass, Google self-driving cars, Google life sciences, and many other future projects where Google is trying to innovate.
The way analysts see it the technology-driven future projects will be taken up by founders to look at future revenue streams for the 60 Billion dollar tech giant and the more conventional business of the company which is also bread and butter will be managed by Sundar Pichai.
If you have seen the Google I/O Keynote presentations in the last couple of years you would have listened to a bit boring 3-hour long speech. I do every year.
How Sundar Pichai Became CEO Of Google?
Sundar Pichai is a straight-faced, serious-looking, slightly stooped focused leader. Do we see any funny stuff during the hour-long presentation, I bet we don't, but we see the seriousness of a devotee; as if offering prayers in a temple. That's what Sundar Pichai's body language and nonverbal communication convey.
The new Google Boss has an approach to getting things done faster than others. At Google, he has been pivotal to transforming Google's mobile platform, Android and Google Chrome browser, and Chrome OS.
Who would have imagined a boy born in Tamil Nadu India living in a modest 2 bedroom apartment would make it to the head of the world's largest internet company and will shape the future and give direction to the most admired company.
Sundar Pichai's father got the first BSNL telephone when he was 12 years old and Sundar was fascinated by the device and used to remember all the numbers. The fascination for the numbers still reminiscence many of his manager's important figures which at times they forget and Sundar remembers too well.
Sundar got into one of the best engineering colleges in India the respected IIT Kharagpur. After which he went for MS in the US and later on to do an MBA from Wharton Business School. Academically a brilliant student and very persistent in doing projects, carrying out tasks with utter dedication.
When Sundar walked into Google's office on 1st April 2004, he got to learn that they are launching Google Mail – Gmail, and like most he also believed it, to be a prank by Larry Page.
Google gives you time to do projects where you can spend 20% of your time. One of the projects which Sundar worked on was Chrome, while Eric Schmidt then CEO at Google never wanted to digress from other business streams and thought contrary to Sundar.
It took a lot of persistence to convince him for the project and some insiders even swear he got Sundar to sign the term sheet which VCs make startups sign when they have a tough business decision to take.
Sundar's name also came up for the post that Satya Nadela of Microsoft holds now, and there were strong rumors of his joining Microsoft. Also, some years back, he was approached by Twitter to take on the role of VP. It is allegedly reported that Google paid Sundar ($10m to $50m) a bonus to continue his role at Google.
Sundar has achieved a lot in a short span of time, just 11 years and it is a dream run for many Indians working for large corporations. Now from the post of SVP Android he will take on the role of CEO of Google and will continue to report to Larry Page who is all impressed by the commitment that Sundar brings to the company and his vision of the business.
It is great to see own countryman rise to greater heights and bring laurel to the nation, and many more global leaders to come in the future from India like Satya Nadela and Sundar Pichai.
Source: Google Official Blog
You can follow Sundar on Twitter for the latest updates
Happy 10th birthday @Android! Many thanks to all of our users, developers and partners around the world! #HBDAndroid pic.twitter.com/62iIGiD5Lv

— Sundar Pichai (@sundarpichai) October 22, 2018