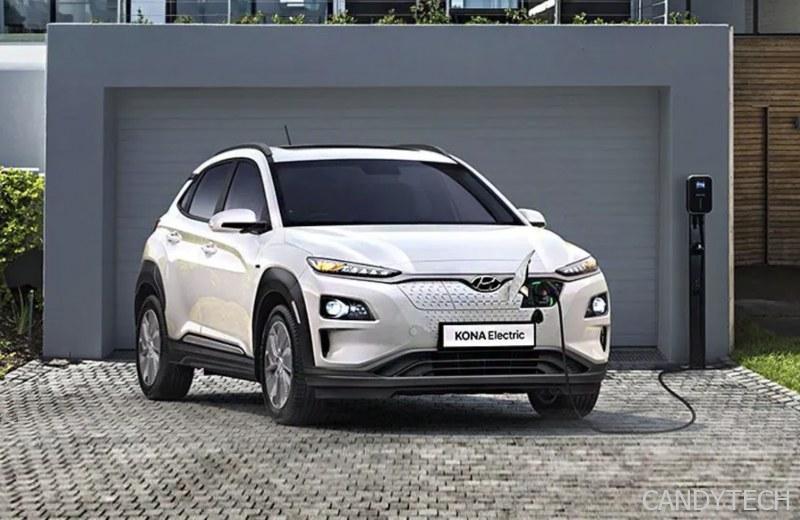 Introduction – Electric E.V. Companies In India
Undoubtedly, E.V.s are popularized by Elon Musk and Tesla, and the hype is real and mass spread.
The price of Petrol and Diesel is eye-watering; over Rs. 100/liter is burning a hole in the middle-class buyer's pocket.
The Internal combustion engine vehicle sales are still high contributing over 99% still due to the higher entry price for EVs and limited range.
The switch to electric will be first for 2-wheelers, as several Bike and Scooter E.V. companies like Ather, OLA, and Ampere are already selling vehicles to the buyers.
The Indian Government is also pushing for E.V. reform to curb the pollution issue in one of the world's largest and most densely populated countries.
The government has come up with a new scraping policy to give benefits for voluntary scrapping of old vehicles and setting a max-age limit for private (15 Years) and commercial vehicles (20 Years).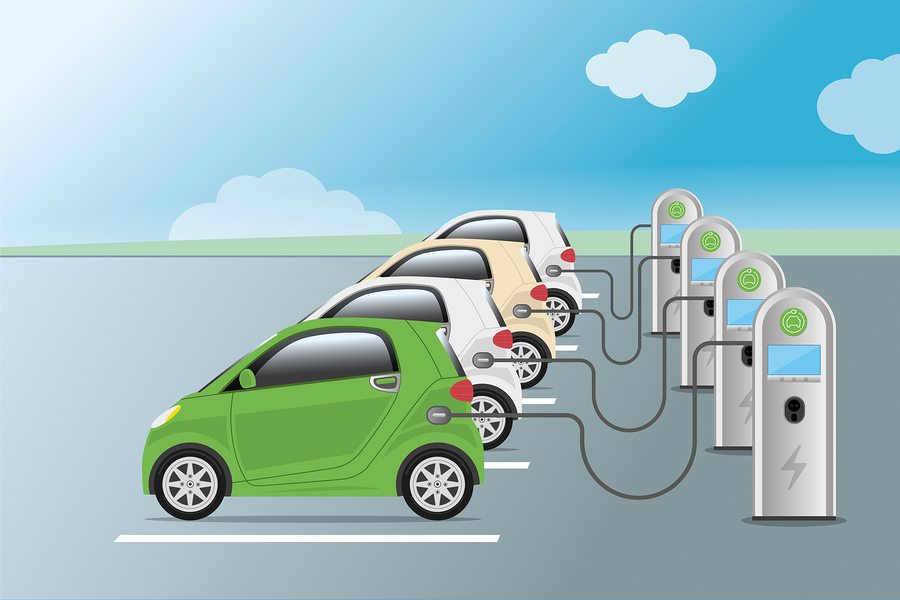 Also, an incentive scheme (subsidy) for E.V. buyers reduces the burden a bit. Also, some states are renouncing the Road Tax / Registration charges on E.V.s.
Many reasons make E.V. adoption slower – some key hurdles are – 1. High Price, Lack of Charging Stations, Range of E.V. Vehicles, availability, and choices in the market.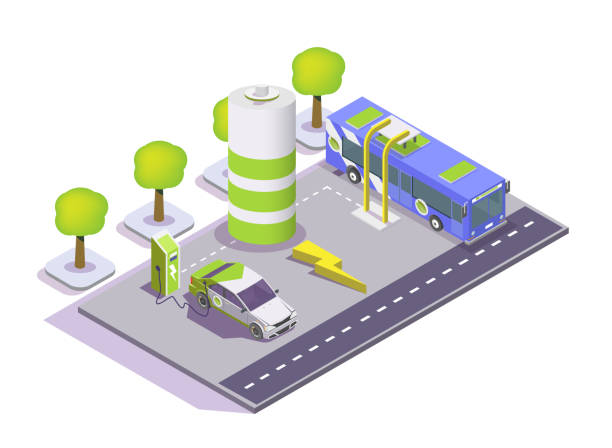 However, several Car companies are already selling electric SUVs or Cars
Let's Check out the Top 10 SUV and Car E.V. Companies in India :
1) Tata Motors
On top of our list is the most promising Indian Brand – Tata Motors. Tata Motors Limited is an Indian multinational automotive company it manufactures passenger cars, trucks, buses, vans, coaches, luxury and sports cars, construction equipment, and military vehicles.
In addition, Jamshedji Tata, 1945, founded this giant locomotive company. They have headquarters in Mumbai, Maharashtra.
It has vehicle plants in Jamshedpur, Pantnagar, Lucknow, Sanand, Dharwad, and Pune. When we talk about international manufacturing plants, they are located in Argentina, South Africa, Great Britain, and Thailand. Tata Motors also owns Jaguar Land Rover and has superior technological know-how.
Moreover, Tata Motors has unveiled Nexon E.V., an electric SUV. It is the best-selling EV SUV powered by a lithium-ion battery; it supports rapid charging functionality and is powered by ZipTron technology.
Tata has also recently unveiled the Tigor EV, a sedan, and plans to launch several more vehicles in the market in the coming years.
2) Mahindra Electric Mobility Limited
Mahindra Electric (formerly Reva Electric car company) is an Indian electric vehicle manufacturing giant. The company is well-known for producing compact electric vehicles.
Recently, the company has become the first Indian electric car manufacturer that crossed 170 million km traveled on its creation.
Chetan Maini founded the company in 1994. Moreover, the headquarter is in Bengaluru, Karnataka.
In 2010, Mahindra and Mahindra acquired Reva; in 2016, they renamed it Mahindra Electric Mobility Limited.
The first electric car launched by the company was REVAi, which is available in 26 countries with more than 4000 different models.
The second electric car unveiled by the company in 2016 is Verito.
The company also manufactures a Treo range of three-wheelers. It has signed an MoU with Three Wheels United, which will offer affordable and safe financing for autorickshaw drivers.
The electric cars manufactured by Mahindra are e2O smart and XUV300. XUV300 claims to offer more range than Tata Nexon E.V.
M&M is doing great in the SUV segment, and the recent launch of the XUV-700 is a milestone for the company.
There is incredible demand for Mahindra vehicles in the market and long waiting periods. We are optimistic that they will do incredibly well in the EV SUV and Car segment in the coming years.
3) Ashok Leyland
In 2013, the Hinduja flagship company Ashok Leyland showed interest in manufacturing electric vehicles by acquiring British Bus manufacturer Optare Plc.
Ashok Leyland is an Indian multinational automotive manufacturer that has headquarters in Chennai.
In addition, in 1948, Raghunandan Saran established the company.
The company launched India's first electric bus called Circuit and Euro 6 truck in 2016.
Moreover, by partnering with UK-based Switch Mobility, it will launch its first electric light commercial vehicle in India by the end of December 2021.
4) M.G. Motor India
M.G. (Morris Garages) is a British automotive company founded by Cecil Kimber in the 1920s. M.G. motor's Indian headquarters are in Gurgaon, Haryana, and the Indian arm was founded in 2017. The President and M.D. of the group are Rajeev Chaba.
The Chinese automotive manufacturer SAIC Motors owns the parent company (M.G.).
For India, the manufacturing plant for M.G. is in Halol, Gujrat.
Moreover, M.G. Motor has launched MG ZS electric car and strategically placed it against the Hyundai Kona electric car.
5) Hyundai Electric
Hyundai is a Korean multinational automotive manufacturer.
However, Hyundai is the second-largest car company in India after Maruti, and they have Indianized the production and sales process to win millions of hearts in this cutthroat market.
Global Hyundai has headquarters in Seoul, South Korea, was founded in 1967 by Chung Ju-Yung.
Further, in India, Hyundai Motor India Limited was established in the year 1996.
It has two manufacturing plants in Tamil Nadu, India.
The first electric car manufactured by Hyundai was Sonata Electric in 1991.
Hyundai Kona Electric is the first fully electric SUV car in India.
6) Lohia Auto
Lohia auto – earlier incorporated as Lohia Machines Private Limited in 1972. They have headquarters in Kanpur, Uttar Pradesh.
The Chairman and M.D. of the company are Mr. Deepak Singhania, and the Director is KK Shangaloo. They founded the electric company in 2008.
Lohia Auto is the leading electric auto-rickshaw manufacturing company in India. We may have to see if they venture into the affordable EV car market at a later stage and diversify the current portfolio from E-Rickshaws.
Indeed, it is the only electric vehicle Indian company registered with UNFCCC.
The company has associations with SIAM (Society of Indian Automobile Manufacturers). Also, it is the founder member of SMEV (Society of Manufacturers of Electric Vehicles).
7) Nissan Motors
Nissan Motor Corporation is a Japanese multinational automobile manufacturer. On 26th December 1933, the company was founded almost 87 years ago.
The founders were Masujiro Hashimoto, Kenjiro Den, Rokuro Aoyama, Meitaro Takeuchi, Yoshishuke Aikawa, and William R. Gorham.
The headquarters are located at Nishi-ku Yokahama in Japan.
Further, in April 2018, Nissan was declared the world's largest electric vehicle manufacturer.
The first battery-electric car launched was Nissan Altra on 29th December 1997 at the Los Angeles International Auto show.
In 2010, the company introduced Nissan Leaf plug-in electric battery car, and it was the world's most sold electric car.
Recently, Nissan has unveiled EV36Zero – a flagship Electric Vehicle Hub that will create a world-first E.V. manufacturing ecosystem.
All the Nissan electric cars were launched globally.
8) Renault
Renault is a French multinational automobile manufacturer.
The company was founded on 25th February 1899, almost 122 years ago. It was established by Louis Renault, Marcel Renault, and Fernand Renault.
The headquarters are in Boulogne-Billancourt, France. It serves 128 countries worldwide, including India.
In 2008, Renault signed agreements with various countries to produce electric cars. In 2013, Renault became the leader in selling electric vehicles in Europe.
The Renault Z.E (Zero Emission) is a line of electric cars from Renault.
It first produced an electric car Renault Fluence Z.E. Sometime in 2022, Renault will launch the Kwid EV in India.
Renault is doing well in India, and the SUVs like Duster and the new Renault Kiger have captured the minds of Indians. We expect them to launch several affordable and reliable Electric SUVs and cars in India.
9) Maruti Suzuki
Maruti Suzuki India Limited was earlier known as Maruti Udyog Limited. On 24th February 1981, the Government of India founded the company.
Until 2003, the company operated under the Indian Government, later purchased by Suzuki Motor Corporation Japan.
Maruti Suzuki and its sub-brand Nexa is the largest personal vehicle manufacturer in India and commands close to 45% share of the market.
The headquarters are located in New Delhi.
In addition, the company is planning to unveil its first electric car by the end of this year. Maruti is working on Maruti Suzuki WagonR Electric.
It has manufacturing industries in Gurgaon, Haryana, and Manesar, Gujrat.
Concluding Thoughts: Top 10 SUV and Car E.V. Companies in India
In India, the automobile industry is one of the key sectors contributing to economic growth. However, the country is also plagued with excessive traffic bottlenecks due to the increasing number of vehicles and is suffering from gradually rising air pollution.
Besides, to overcome this issue, the Indian Government is set to switch to all-electric cars in the next 10 to 15 years. Based on some of the reports by 2030 at least 30% of all personal vehicles will be electric and by 2035 more than 50% will be electric.
In this revolution, the Indian electric vehicle manufacturing companies play a crucial role.
Currently, the electric vehicle market in the country is pretty lucrative. On the other hand, there are myriad challenges that the companies face in this transition.
These challenges include – charging points, import costs, battery manufacturing price, vehicle cost, and E.V. adaption.
Thanks for Reading the Article – I hope You Enjoyed it. Please share it with your friends and family.
A Must Watch – India Today Conclave: Union Minister Nitin Gadkari On India's Move To A Green Economy – All About Electric Vehicles and What we can expect in the next couple of years.
Written By Heena Makwana and Edited By Kanuj Sharma