1More Classic looks Retro and Sound Natural
1More is a electronics Audio company which is based out of San Diego, California, US. 1 More is not a low cost Chinese earphones which are imported by a distributor.
1More makes a lot of headphones starting from these 1More Piston Classic which costs $20 or Rs. 1399 to more expensive ones which costs over $200.
The 1More Piston Classic is available to purchase from Amazon India and comes in 3 colors – Black, Gold and Rose Gold. The earphones are compatible to work with Android and Apple phones that have a 3.5 mm headphone jack.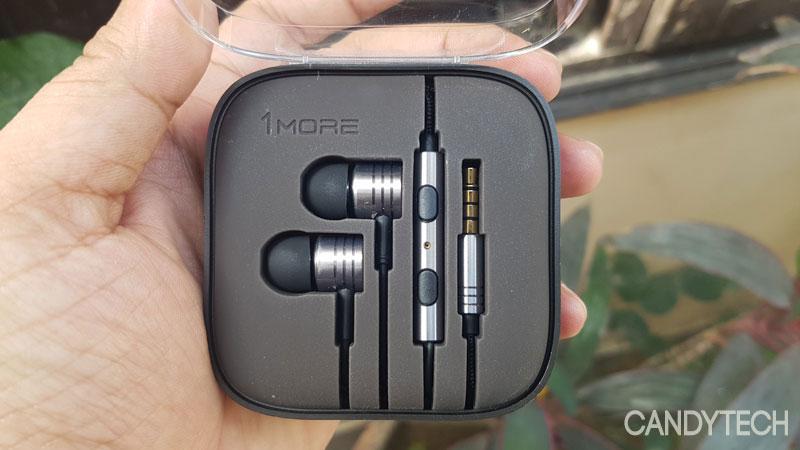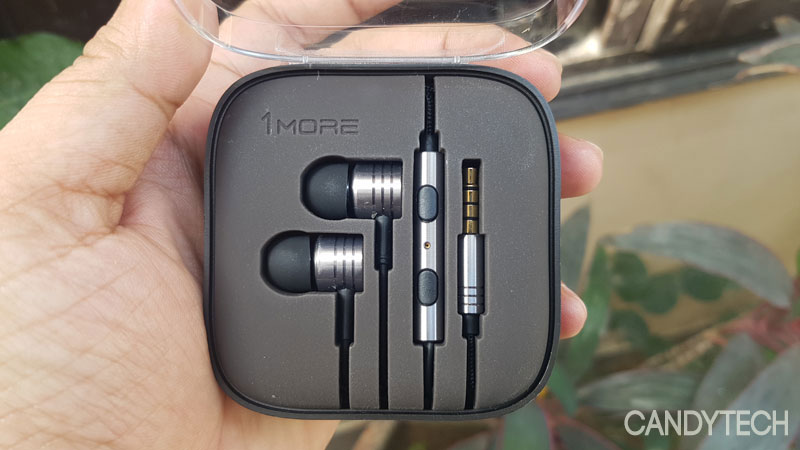 Inside the Box – The 1More Piston Classic comes in a nice golden box packaging and there is squarish carry case which houses the earphones tucked in nicely. There are 3 additional pair of silicon ear tips which range from small to large to help you use the ones which fits more naturally to your ears.
Kevlar Fiber Cable – The earphones comes with a braided cable which is tangle free and feels more like the cloth or nylon (actually is a Kevlar fiber) based cable which are found in many modern devices.
The good part is it don't get entangled easily and that is one thing to always look for in a earphone.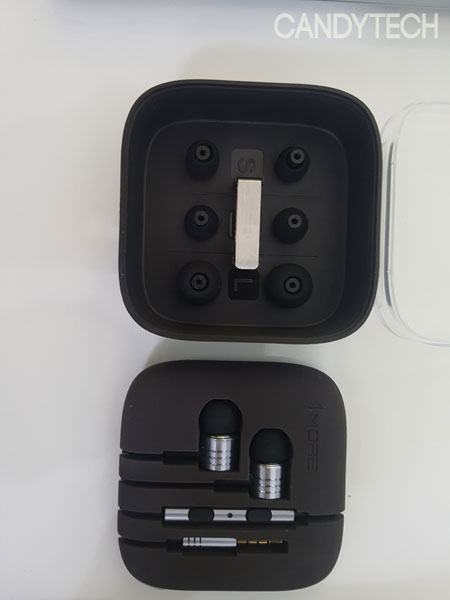 I have been using these for couple of days and so far it has been easy to keep then in pocket and take out and use without wasting time in sorting the cable.
Though the braided cable goes up to the  inline remote controller and the top part of the cable is TPE rubberised cable which can entangle at times. The headphone jack is gold plated to work with all smartphones and laptops with ability to transfer audio without any distortion.
The 1More Piston Classic comes with aluminium alloy body which makes these light weight and durable.
The controller comes with 3 buttons – volume up, Volume down and play/pause. The play/pause button is at the back which I tend to press accidentally at times.
You can easily play / pause the track or reduce or increase the volume from the controller and there is also a microphone in the controller. You can take your calls on these with ease and sound at the other end is also audible.
Review and Rating – 1More Piston Classic
Durability – 4.0 / 5.0 – The earphones look durable and the cable feels strong and does not look like it will fail in the routine usage. Though this will take couple of months for me to declare how durable these are but on initial usage looks well built.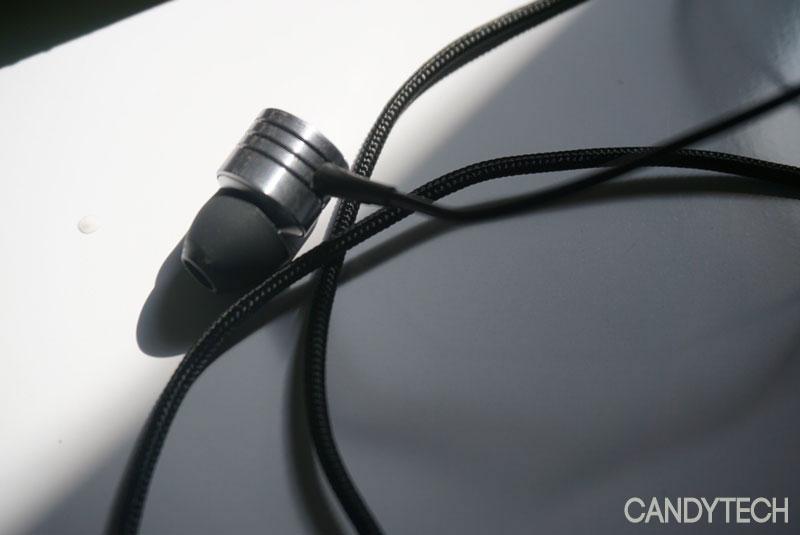 Design & Comfort – 4.1 / 5.0 – These are neither very tiny nor are overly large earphones which are difficult to hold inside the ears.  The earphones are quite comfortable to wear and you can use these for long without having a pain in the ears. The look is retro and these looks truly classic and like a tiny piston.
Sound 3.9 / 5.0 – The 1More Piston Classic comes with a frequency range of 20 Hz to 20,000 Hz and comes with a Dual Layer dynamic driver with titanium build. Now these are all fancy terms but here is how the 1More Piston Classic sounds as best as my lexicon can describe the sound.
The treble is not too high or very muted, with songs which have lots of guitar and string instruments the notes seem to be suppressed and miss the high and low end frequencies.
The mids and vocal are clear and much better on these, if you like to listen to old songs and songs with not too much of instruments played these offer very natural sound without excessive beats or overwhelming bass.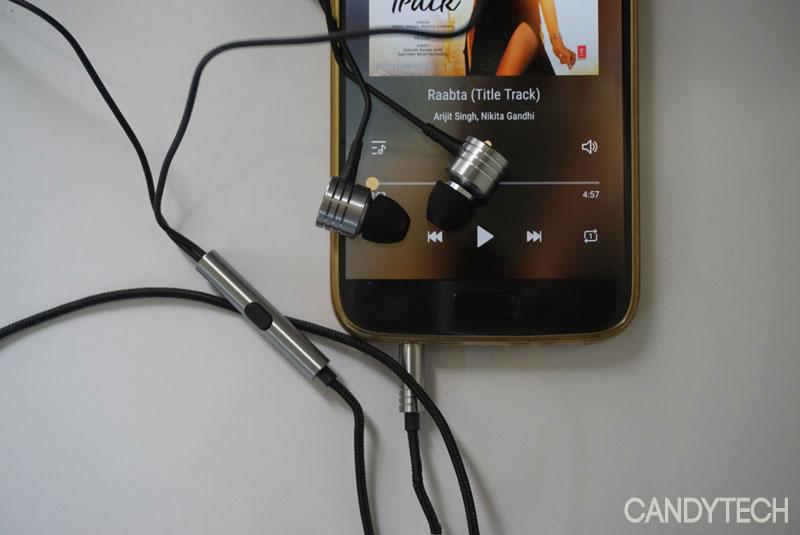 The Bass is not extreme like some of the Sony or low cost earphones which can ruin the actual song, but is more subtle and mid range over powers the lows and highs. On most modern songs it does not become over powering or hijack the artist's voice notes but keep things interesting. But if you are a bass or pure treble lover these are not the ideal choice. They sound more natural and keep both the treble and bass under tight control.
Concluding Thoughts
Overall the experience has been good and if you have a smartphone which comes with a dolby DTS or a dedicated AMP like the LG G6 or the Xiaomi Mi 1 they sound better.
Price looks to be a bit higher than what I expect from these but then again, the build quality and probably ability to last longer can easily justify the price for these.
The unique piston looks also set these apart from the tiny earphones from JBL and some other brands.
If you would ask me are these the best earphones below Rs. 1500, sorry I can't tell you that.
There are so many of these out there from Sennheiser, Sony, Xiaomi , OnePlus, JBL and 100s of other brands. No one probably can tell which are the best and some of these comes with a higher bass and treble levels and some are more more natural sounding and comfortable like the 1More Piston Classic.
So that's all from my side and if you have any queries can ask in comments below and can also check this article on some more good earphones to buy in India.
Related Posts From Candytech