One topic which would never run out of arguments in a modern-day debate is whether "Social Networking is a boon or bane."
We'd have an ever enthusiastic youth on one end supporting the pros of social networking with hearts afire, and a little skeptic other side.
That would say that the youth has taken the whole social networking platform to a new level by compromising on the privacy & confidentiality that one enjoyed before this entire 'Social media Frenzy' took over.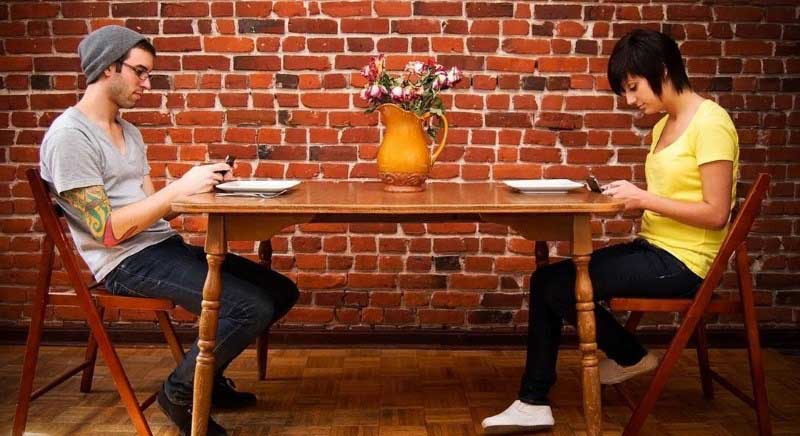 Where in a way social media has been elemental in maintaining old bonds and building new ones and has made communicating with people across the globe a cakewalk, the other gloomy side is not avoidable where the youth is so obsessed with it that they have almost forgotten a world apart from this virtual one.
What starts with just another way to overcome boredom turns into this gripping vice that more often than not hampers our productivity. But Does everyone want to be really productive? Not sure about you but sometimes I feel could have spent the last one hour better, which just wasted on spying harmless people on Facebook. Checking profiles and peeking into their mind and life.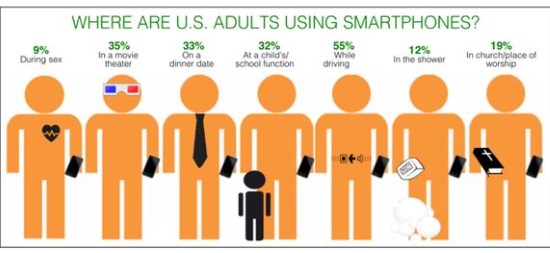 Let's have a look at a few of these monsters disguised as applications or as we call it "Apps" through our binoculars…
I am not saying you need to uninstall any of these Apps, I am just giving an account of addiction which people may fall to because of these. Good or Bad, I am not a judge, you need to decide for yourself.
Whatsapp!!
What earlier used to be just another greeting from a friend across has changed our way of looking at texting and the art of messaging drastically. Give us a smartphone without this application in it and trust us you'll have us all tears. I mean what words could define a person who is so fortunate to have a life beyond 'pings' on WhatsApp!!
One of the milestones in the journey of smartphone apps, WhatsApp came into our lives as a faster and more transparent channel for communication but has been totally misconstrued and probably the most misused application of this time. Where sharing pics, contacts and importantly, videos was a time consuming and a rather technical process once was simplified to a more basic than elementary level.
WhatsApp – How much is too much!!!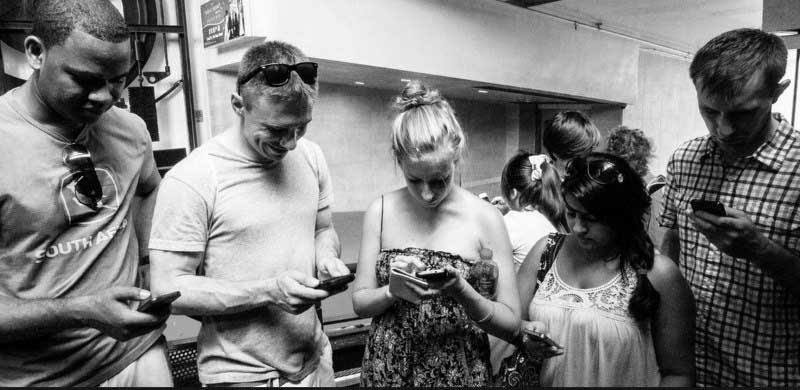 With regular updates on the app like the providers are making it more irresistible for the smartphone users. From double ticks to blue ticks
Whatsapp has taken the transparency criteria in communication to a new level.  This app engulfs our productivity to such an extent that we've almost forgotten that it's a communication app. It is not a right to barge into the private space of someone, not so interested in getting good morning greetings so often.
With the feature of group messaging and the amount of conversations piling up on it, battery life has become a rather looked at feature in the specs of any newly launched smartphone.
With people building up conversations without a lead or a halt, meaningful conversations have become far left behind concept. Where once people would be seen reading newspapers, novels, comics or even listening to some leisure music at a café, local trains or even awaiting a bus at the bus stop; now people are seen going through the display pictures and status of the contacts if not busy texting them. Come on people… get a life!!!
INSTAGRAM
Remember those lovely days when pictures reminded us of the moments lived, capturing them forever in a still shot???
Where cameras came out only for those special occasions, you meant to frame for years to come. Few but special, weren't they? Hold it!! Are you talking about occasions for capturing a moment? Who needs them when you have a high-resolution camera in your beloved smartphone!! With that every day is an occasion and every minute a moment, right?
Those stunning poses at a regular mall or a protruding pout in a selfie at…hmmm…. almost everywhere, we capture every moment round the clock!! But hasn't this overdose of clicking and posting pics made moments more of a show off on social media than those candid moments lived??
People concentrate more on posing well for a pic or a selfie than going with the flow of the moment and loving every bit of it. In this competition of "who gets more likes on a pic" the crowd has forgotten to like a moment personally than to get likes on it virtually.
Instagram has taken the fever of click-o-mania to another level by offering so many options to edit your clicks in endless ways. Where clicking a pic takes a quarter of an hour, the other three quarters are unknowingly submitted to editing them on the app.
With the young bunch posting pics at the rate of about at least one per day, aesthetics is soon going to a part of the fantasy. We appreciate having a virtual platform for storing your memories, but aren't we forgetting to create memories in the craze to capture them? We often forget the long back taught lesson.. too much is too bad!!!
Angry Birds/ Candy Crush/ Temple Run/ Asphalt 8
We know this could be offending to all the game lovers who think each game is different and deserves a separate genre. Well, we respect your attachment to the game, but we're just keeping our basics that all of them are just meant for recreation and not an accomplishment one seeks to achieve.
A major part of the youth seems to be forgetting this and taking the whole gaming trend a little too seriously. Trust us guys, the real world might not be so perfect, but yes, it's a lot more interesting than the virtual ones.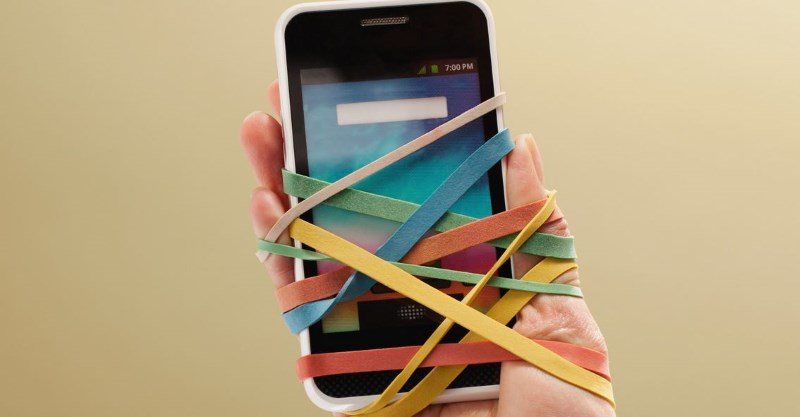 Get out of your virtual world for a while, breathe into the fresh air, look at people around you and you'll know what we're talking about. Nah… we'll accept the thanks later!! While gaming is a great stress buster and is even known to improve your I.Q to some extent. Overdoing it can have serious repercussions like missing out on frivolous things like "Living".
Shooting birds, bursting candies and racing cars are all fun unless you make it a way of life and make it a priority on your 'to-do' list. Remember, 'all play n no work makes Jack a dull boy.' Don't worry, we know what we're writing, and it's not an overlooked shuffling of words.
Shopping Apps
We're not getting into the naming games here. Neither are we targeting any particular app in particular. We're just commenting on how do these screen shops hamper our 'not much of calorie burning 'walks n strolls that we indulged in whenever we went shopping!!
Window shopping has a new competitor – Online shopping. Admit it guys, more often than not we just end up scrolling through products than buying them. Out of every 10 times, one runs through the shopping app, only once does he end up actually buying a product.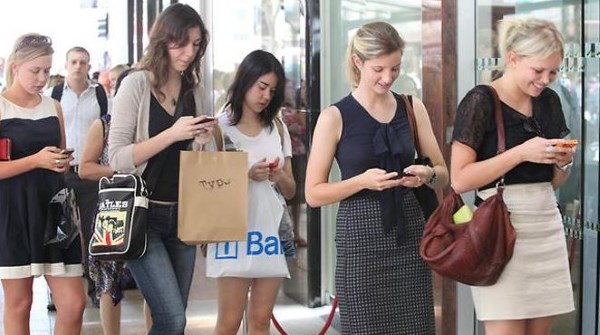 And what do we tell about our lovely ladies who love comparing prices- whether it's a flea market or an online retail!! We're not against the convenience that we all are subjected to by these on hand shops, but the kind of useless product scrolling people end up indulging into through these apps.
The more range and variety an app offers, the more we love playing around it. And at the end, while deciding to buy something, we either get confused among the huge range or the fit; resulting in us ending up in the nearby retail outlet….Uffff!!!
Facebook
You have all our apologies before we start on this one. But come on folks, we all know that FB is the 'BAAP' of all apps that are the culprits in bringing down our productivity. It's like all the above apps summarized into one single book- the "Facebook."
You name the thing, and you have it on FB. From chatting on messenger, shopping on related pages to playing games, FB has it all. We all have that irritating friend on our list who keeps sending us game requests or an invite to like pages that are of no particular interest to us.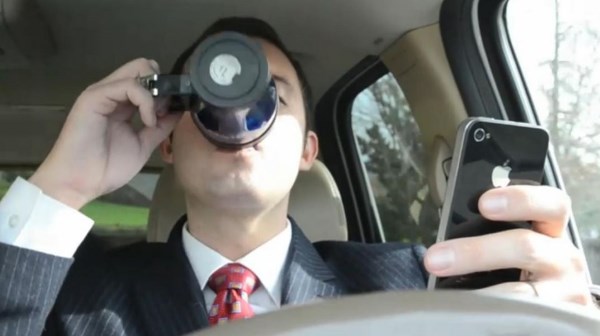 There can never be enough arguments against how useful FB as a social app has. There are people who've met long lost friends and couldn't have done so without this miracle app. Then there are incidents of people finding lost belongings and dear ones through posts going viral across the internet through FB.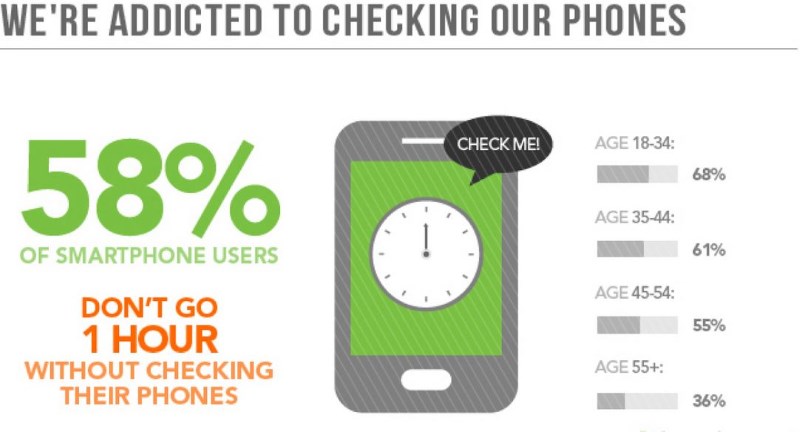 A lot of people receive acknowledgment and appreciation for their skills through various posts & pages on FB. The list of pros goes on and on. But these are not what we're talking about. We're talking about the other lot who have never thought of FB as more than a platform for posting self-obsessed pictures and a 'push media' to let the whole world know about their hourly feeling updates. Don't believe us?? Check for yourself the next time you have a lot of non-productive time.
Concluding Thoughts    
We're nobody to raise a finger on the social media apps, we were a distributary of this massive river. And also take the holy bath, when time permits, after all, life will not be fun without these. All we want to convey is that the use of these apps should be limited to the purpose they're meant for.
Think out of the 'Smartphone, ' and it'll not be challenging to keep up with the pace of life, stay fit & healthy and yes, enjoy a state called "peace of mind"!!!
Related – 10 Smartphone Apps Which Can Boost Your Productivity. 10 Best Games To Play on Your Smartphone.