Looking for a boost in productivity, reduce time wastage, and use your phone in a way that helps to get the most done.
We have hand-picked, after prolonged usage, these 15 Apps that are unique and essential for most students, professionals, or even business people; looking to get the most out of Android smartphones.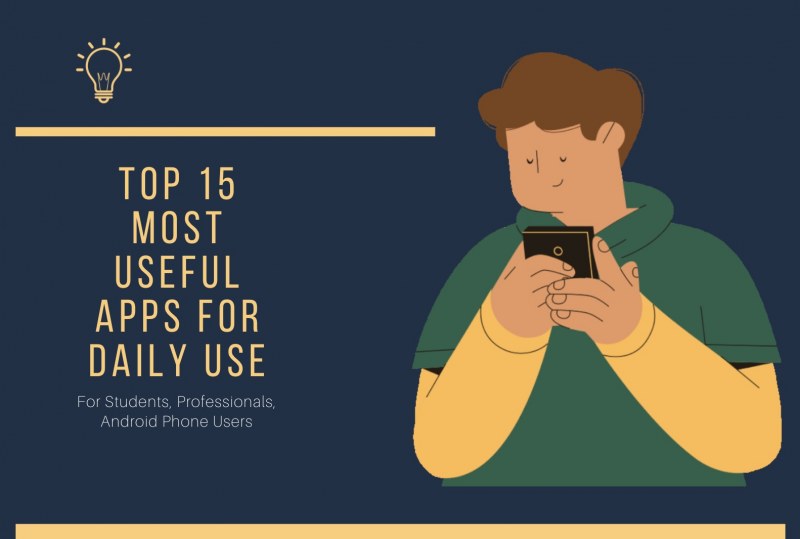 These Apps help you to be more productive, reduce distractions, improve the security and functioning of your new Android smartphone.
"We also wrote about – Top 10 Most Useful Apps for Girls"
Several Google Apps (Gmail, Maps, Calander) are already present on your phone. We will skip these but will check out some unique apps that are incredibly useful.
The Apps listed below improve productivity; others improve security, customizations and looks, health tracking, video calling, and even photo editing. Without further ado, let's get started:
Grammarly App – Grammar Assistant – Productivity (App Size – 94MB)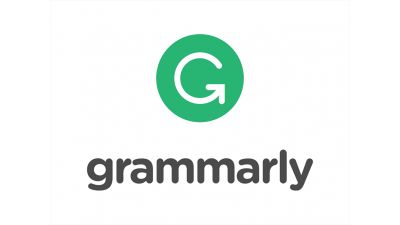 Key Benefits
I have been using Grammarly for more than 3 years, and it is an App that I suggest to everyone who writes in English and wants to have correct grammar and spelling.
You won't be embarrassed by wrong spellings or misfit words in your sentences if you use this app. Grammarly app helps you to write error-free text.
The App reviews, edits, and corrects your grammar, spelling, punctuation, and even sentence formation.
The Grammarly Keyboard is your writing assistant, and it works with all apps like Twitter, Facebook, Gmail, etc. Additionally, you can add new words to its dictionary and learn new synonyms to enhance your vocabulary.
The App is useful for nearly everyone who types in English.
Highlight Features
Corrects Spelling mistakes
Improves Grammar
Sentence correction
Enhances your vocabulary
Grammatical Error-free Emails, text, posts, and WhatsApp messages.
Sync across web browsers and OS (Chrome, Safari, Windows, iOS, OsX).
Tick Tick App – To do list planner – Productivity (App Size – 26MB)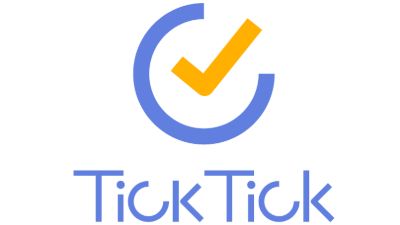 Key Benefits
Tick Tick is a To-Do list app that helps you make a schedule, manage time, stay focused to do your important tasks.
The App reminds us about deadlines and helps organize life at home and work. The app classifies your tasks and to-do's with list maker, folders, and tags so that you can view them easily.
There are tons of other To-Do list apps, but the Tick Tick comes with a simple and easy-to-use UI that suits most users. Furthermore, It helps in improving concentration with a built-in timer and stopwatch.
Overall, this app is for everyone who wants to stay disciplined and get things done on time.
Highlight Features
The app is easy to use and intuitive.
You can add tasks with voice input.
Sync across Web, Android, iOS, Mac & PC(allow you to view and manage them from wherever you are).
Habit tracker(track your habits and life in a more precise and scientific way).
Adobe Scan – PDF scanner with OCR, the PDF creator( App Size – 28MB)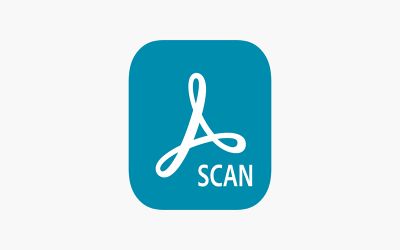 Adobe scan apps convert your smartphone into a powerful portable scanner that recognizes text automatically (OCR) and allows you to save files in multiple formats, including PDF and JPEG. It scans anything like receipts, notes, documents, photos, business cards, and whiteboards. You can even scan your kid's homework and send it to the school teacher.
A batch scan function helps to scan multiple pages and create a single PDF for it. The App also uses AI to frame the documents so the scans are clear and properly aligned.
It comes with a free built-in optical character recognition (OCR) that lets you reuse scanned text and content by creating a high-quality PDF that can work with the free Adobe Acrobat Reader app. Overall, it is a trustworthy app, and several colleges/universities recommend it for making PDF of the examination answer sheets.
Highlight Features
Very easy to use, intuitive.
Quick and Fast with No Ads.
Thanks to OCR for reuse text from each PDF.
Converts your Adobe Scan app into a tax receipt scanner to highlight expenses with ease.
Audible – Ultimate Audiobooks – Productivity (App Size – 23MB)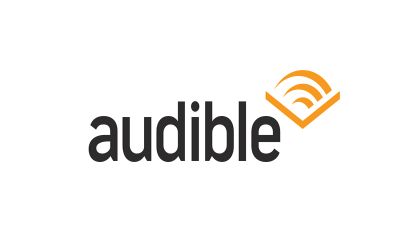 I am a voracious reader but never tried Audiobooks before Audible. Last year I got a knack for Audiobooks after installing Audible. The audible app is an online audiobook and podcast service owned by Amazon that you can use to listen to audiobooks, from best-selling fiction, sci-fi, and crime to celebrity biographies, kids' books.
It offers you endless listing to hundreds of titles from authors like Divya Prakash Dubey (my close friend), Durjoy Datta, Om Swami, Arthur Conan Doyle, and many more. Additionally, you can listen to world-class international titles by bestselling authors and celebrities like Jay Shetty, Mark Manson, Priyanka Chopra, Robin Sharma, JK Rowling, and many more.
One of the benefits of Audiobooks is that you can listen to them when walking, during the daily commute, doing chores, or when you are sitting and relaxing.
You will get 30 days free trial of the audible app, and after that, the app charges you Rs. 199 per month, and you will also be free to cancel this offer anytime. Overall, this app is for everyone, and it entertains you while giving your eyes a much-needed break.
Highlight Features
Great Audiobook Listening experience.
No Ads
A large number of titles are available on the platform.
1-month free trial.
IP Webcam – Security ( App size – 21MB)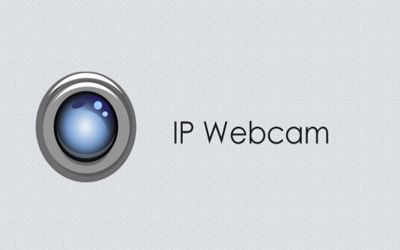 If you want to keep an eye on your kids or pet when you are away from home, try this free App. IP webcam is a security app that will turn your phone into a network camera that you can access through the internet on other devices.
We get multiple viewing options; you can view a live feed from your camera using the VLC player or web browser.
Stream video inside WiFi network without internet access. You can use IP Webcam with third-party MJPG software, including video surveillance software, security monitors, and most audio players.
It offers features like night vision, motion detection, and sound detection. This app is a cheap replacement for CCTV that you can use to monitor your baby or pet.
Highlight Features
Two-way audio support.
Motion detection with a sound trigger.
The cheap alternative of CCTV.
Zoom App – Video Calling, Online Classes ( App Size – 36MB)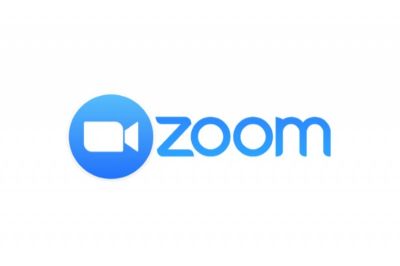 Zoom App offers you secure meetings with flawless video and audio, instant screen sharing, and cross-platform instant messaging for free. After the Corona pandemic, Zoom App has become essential nearly for everyone.
Whether you are an office goer, a school or college student, or are working from home, you need the Zoom App.
Moreover, if you are hosting a meeting, you can invite up to 100 people to join you on video, and for joining the meeting, you have to fill in a meeting ID as provided by the host. Overall, In the current situation, this app will be suitable for every person.
Highlight Features
High-quality video and audio.
Allows you to do text chat while present in a meeting.
Up to 100 people can join meeting at a time.
Who Touched My Phone – Security (App Size – 2.8MB)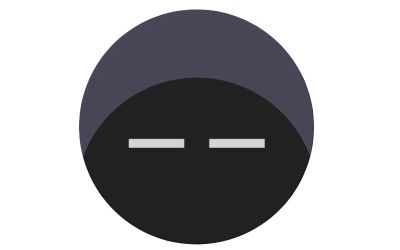 Who Touched My phone is a tiny, simple-to-use security app. It does what the name suggests.
If you live in a PG or Hostel or with friends/family and want to know who is checking your phone without your permission, this is a cool spy app for you.
It clicks images using the front camera( in background mode) of the intruder trying to unlock your phone. You can later access the images to know who it was.
Highlight Features
Simple and easy to use.
Clicks image without knowing.
The size of the app is too small and good for your phone.
Microsoft Office – Word, Excel, Powerpoint – Productivity ( App Size – 92MB)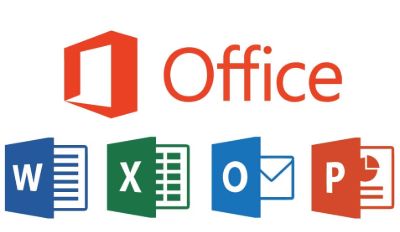 No one can live without MS office, at least not me. The MS office App offers you access to PowerPoint, Word, Excel, and more to maximize productivity on the go. This app decreases your dependence on the laptop for reading presentations, excel sheets, or word docs.
I don't find it very convenient to work on complex Excels or Powerpoint in the mobile app, but I sometimes use it to write an article draft on the phone when I don't have access to my laptop.
But for reading all sorts of documents, the MS office App is super useful. You can even scan PDF files, transform spreadsheets, or draft documents using your phone.
You can also sign-in, and cloud sync files between mobile and your laptop. Moreover, you can continue work on your laptop where you left it on your mobile.
Highlight Features
Access to – Word, Excel, PPT, etc., at the same platform.
Users can store and access files using cloud-based storage.
Docs and sheets can easily be transferred between your phone and computer and shared instantly with nearby mobile devices.
Nova launcher – Customization and looks (App Size – 7.6MB)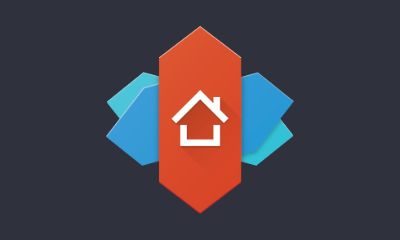 Nova launcher app brings advanced features to enhance your home screen and remains a great, user-friendly choice for everyone. Suppose you want to completely overhaul your home screens or looking for a cleaner, faster home launcher.
So, Nova is the best solution for you. You can use this app to give a cool look to your smartphone and customize things to your heart's desire.
You can change fonts, icon sizes, App drawer styles, dark mode or light mode, icon shapes, and a lot more.
Highlight Features
Offers custom icon theme.
Vertical or horizontal scroll, page effects.
Night mode/Dark theme come on automatically at a specific time
Pixel-Icon Pack – Customization (App Size – 72MB)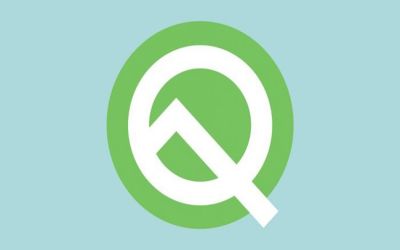 Pixel icon pack app is a collection of icons that transforms icons to look similar to Pixel icons.
These are clean, beautiful round icons inspired by Flat Icon design. If you have a Xiaomi, Oppo, Vivo, or even Samsung phone and are not happy with the looks of icons, this free pack can turn your phone into Google pixel when used along with the Nova Launcher.
In fact, I use the Nova Launcher and the Pixel Icon pack on all phones that are not running Oxygen Os or the Google Stock Android.
The colorful set of icons, consisting of more than 10000 icons, comes with a linear design, bold colors, and round shapes. Highly recommended!
Highlight Features
Offers icons of 192x192px (HD) resolution.
Provide cloud wallpapers.
Also, support dynamic calendars.
Google Fit – Activity Tracker (Health) ( App Size – 13MB)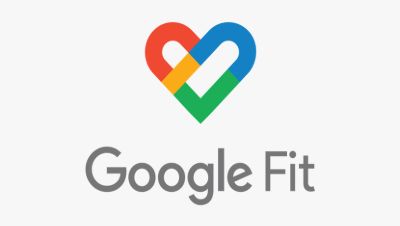 Google Fit is a free health app. The app helps you track fitness and exercise (Walking, running, etc.) and gives you Heart Points when you achieve an activity goal.
You'll earn one Heart Point for each minute of moderate activity like picking up the pace when walking your dog and double points for more intense activities like running.
Also, the app helps to track your workouts from your phone or watch, monitor your goals, and count your movement.
If you use a fitness band like Mi Band 5 or any other, you can sync the data with this App. If you go for a daily walk with your phone, the app will help you track your steps and motivate you to achieve your daily goal.
Highlight Features
Track your workout easily from your smartphone.
Also, monitor your goals.
Nice, Clear to read, minimalist interface.
No Ads or bloat.
You can connect the Google fit app with other devices like Xiaomi Mi bands and more.
Snapseed – Photo Editing(App size – 23MB)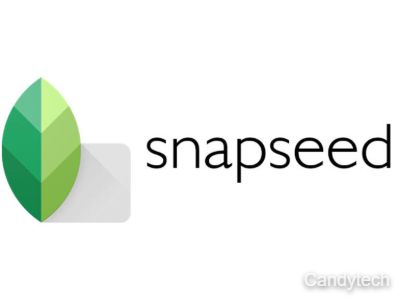 Snapseed app is a professional photo editor developed by Google. It is one of the best photo editing apps that is available free for your Android smartphone.
There are 29 Tools and Filters, including Healing, Brush, Structure, HDR, and Perspective. It offers many amazing features like Tune image, Add text, beautiful bokeh, double exposure, Face pose, Face enhance, vintage images, Glamour glow, etc.
The app is ideal for improving your photos before posting on social media. I have been using the App for many years and found it very useful when I have to do a bit of touching on the go.
Highlight Features
It offers you professional photos after editing.
Comes with 29 Tools and filters.
Provides many features for image editing in a small size app.
Google lens – Visual Search and Translate (App Size – 18MB)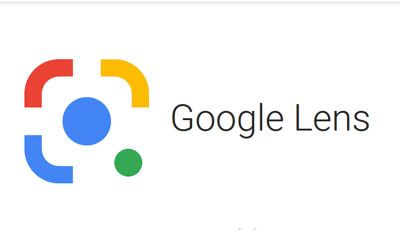 Google Lens is a mind-blowing app that allows you to search what you see, whether text, product, or anything else. It is a visual search tool developed by Google that can help find things online by clicking an image or scanning any text.
It can even translate text from one language to another with ease. Kids are even using it to click the picture of the homework and find the solution online. Pretty sneaky! It is fun to use App, and everyone should learn to use it.
Highlight Features
Allow easy search by using just your camera or a photo.
Translate text.
Search your difficult question from your homework.
Explore everything around you with just one click.
Asana – Get Organized and Work Better – Productivity (App Size – 11MB)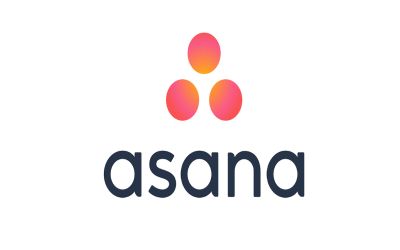 The first thing I do every morning is to check Asana App and plan my day. I usually write important tasks for the day that I want to finish with details and a timeline. Asana app manages your work, making it easy for you or your team to get work done.
To bring asana into action, set tasks as milestones to establish critical checkpoints and get notified when tasks are completed, pending, and more. You can use Asana alone to set your own tasks or use it in collaboration with your team members.
You can assign tasks and set deadlines in your App, and (using the auto-sync feature) they will show up in your teammate's App. Asana is a minimalist, easy to use the simple app without bells and whistles to get things done. Highlight Features
Manage your work efficiently.
Work with your teammates.
Notifies you in case the task is due.
Keep an eye on the progress of the project.
Google Keep – Notes, To-Do List, Reminders
Google Keep – A fantastic APP if you wish to increase your productivity. If you wonder why you missed that important task you wanted to finish.
If your To-Do list is too long to manage, you would need more than a diary to plan things in a systematic manner. Google Keep is the best lightweight app that you can run with any smartphone to get your life and work more organized.
You can create different task lists as I do – Some of the lists I have made are:
Post Ideas – Help me keep track of what articles I have to work on.
Website development tasks – Speed improvements, SEO, comments, emails, theme & plugins; the list is endless.
General House tasks -What stuff I need to buy, repair, and do other house chores.
Life Lessons – This is a personal note like most people write a diary, I sometimes write some Life lessons.
Quotes I love – Everybody loves Quotes, I keep them in Google keep to reference whenever I need motivation or feel like sharing something on social media.
Confidential Details – Saving some passwords and details that you want to have access to all the time.
Google keep is like a long-term planner and notes-taking App whereas Asana is like a daily or hourly workflow manager. Download Google Keep
Digi locker – Your Documents Anywhere, Anytime(App Size – 12MB)
Digilocker is a great initiative by the government in the path of Digital India. It is a virtual locker that issues and verifies hard copies of your important documents and stores it in digital form.
You can access them anywhere and anytime. You can store your driving license, PAN card, medical documents, Aadhar Card, etc.
With this app, you no longer need to carry a hard copy of your certificates and document, and it also minimizes the risk of theft or loss of documents.
You can sign-up to Digi locker using your Aadhaar number and a one-time password sent to the Aadhaar-registered mobile number. The App is useful for most Indian users who have a smartphone.
Highlight Features
An individual can upload a file of max—10 MB in size.
The user got 1GB of storage space for the documents and certificates.
Verify your document and also issue documents (if applied any).
Documents are acceptable by most government authorities.
Download Digilocker Some other apps come pre-installed on most phones or people are already using them. I am just sharing a brief about these Apps in case you are missing anything.
Payment Apps
Several Payments apps can link your bank account to UPI payments and help you transfer money quickly: Here are the top Apps that are essential for everyone:
BHIM
Google Pay
Phone Pe
Amazon Pay
PayZapp (HDFC)
Shopping Apps
There are tons of shopping Apps that are available but here are the most used Apps:
Amazon
Flipkart
Myntra
Snapdeal
PayTm
OLX and Quickr (Used Products)
Travel Apps
Several travel apps are available for Android phone users to make it easy to plan your trips and book hotels, cabs, flights, and trains.
Makemytrip
Yatra
Cleartrip
Tripadvisor
Airbnb
Oyo rooms
Google Trips
Holiday IQ
IRCTC Connect
Google Maps
Finance Apps
If you are interested in investing in stock markets for buying shares or mutual funds, there are plenty of Apps that can help you plan your investments, do SIPs, or make one-time purchases. Here are a few top financial Apps that you can use:
Zerodha (Stock Trading)
Coin (Mutual Fund Investments)
Grow (Mutual Fund Investments)
ET Money (Portfolio Management, MF Investments)
Money Control (Stock News, Portfolio Tracking)
Wallet (Managing Your Budget)
Money Manager (Budget and Expense tracking)
myCAMS – MF Investments and Tracking
KFinKart – Mutual Fund Investements
Paisabazaar – For Policies and Insurance
Learning Apps
There are plenty of Apps that you can use to enhance your skills, do professional courses or prepare for competitive exams. Here are the top apps that are mostly used for learning by students and even professionals looking to enhance their knowledge:
Udemy
Unacadmey
SkillShare
YouTube
Coursera
Coding Ninja's
DuoLingo
Byju's
Vedantu
Toppr
Khan Academy
So, that's All from my side; in case I have missed some helpful Apps you can share them with me in the comments below.
Also, share which are your top Apps.
Thanks for Visiting Candytech.in, if you have any suggestions please share with us
Written By Ayush Sharma, Edited By Kanuj Sharma