There are several methods to reconnect/redial the PPPOE connection if you are using a wired broadband or wireless router. You may be facing issues like the connection disconnects and you need to connect it again manually.
Besides, we can use this method to connect to internet automatically at the startup.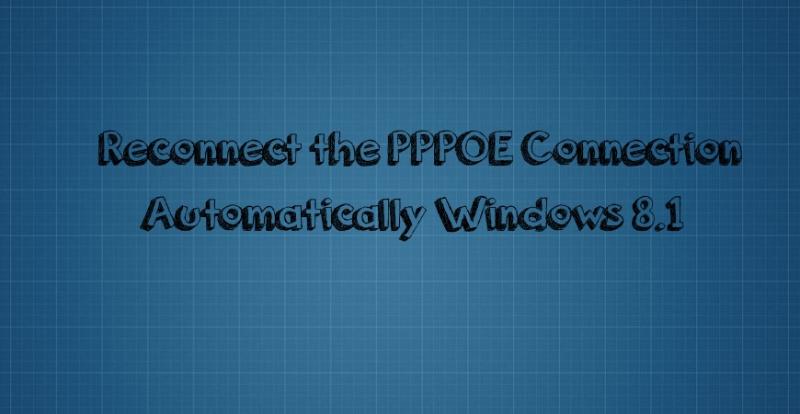 Windows 7 and earlier versions have a function to add a number of redial attempts to the PPPOE settings so in case you are using a USB modem or connecting your laptop or PC with a hotspot using your smartphone's browser on 2G/3G/4G you could have easily set redial attempts easily in windows 7.
For some unknown reason, Microsoft decided to remove it when they released Windows 8 or Windows 8.1 and I think the redial attempt setting is likely missing even in the windows 10.
There are two issues that I was facing
Connect to Internet (PPPoE or DSL broadband) on Startup.
Keep it connected in case the connection disconnects, it should redial and connect back.
Method 1.
There are many methods for doing this, if you are familiar with the Rasdial function you can set it up for Automatically connecting using the below Video :
Method 2
The second and most easy method that I would recommend you will help you with both the issues of re-connection in case the connection is disconnected or you need to make internet connect automatically when you start the PC or Laptop.
Here is a small script you need which you can download and save it (only 211 KB)
The User Interface for the Reconnect App 
This lightweight Windows App has both the options to connect internet on the startup, as well as Auto reconnect in case the connection gets disconnected due to any reason either your PC dropping the line or the host computer disconnecting it.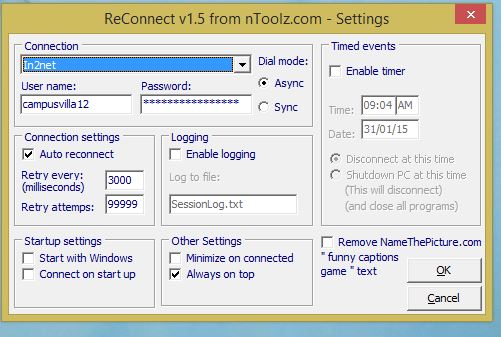 Download the Reconnect App (Size 211 KB)
Note – Some times Google can call the download unsafe – I have used the App there is no such issue. It is a false positive.
Simply download the script unzip using Win Rar and run the script. It will most likely pick up your username and password automatically. But in case it does not you can manually enter the username and password.
The script runs flawlessly with all types of connections whether you are running the mobile broadband or 3G/4G dongle or a wired broadband connection.
Also, read – Best Smartphone under Rs. 20,000, Longest Battery Smartphone Best Gaming PC Rs. 80,000.
*Disclosure - Dear Reader, Independent, Unbiased Tech Journalism is getting harder. To keep the lights on Candytech.in really need your help. Share, Like,
Follow-Us on Social, Sign-up
, or buy products using our links to keep this small business alive. Thank You For Being A Reader!