What is Android?
Android is the operating system that powers more than one billion smartphones and tablets. As the Android devices make our lives so sweet, each Android version is named after a dessert.
Whether it's getting directions or even slicing virtual fruit, each Android release makes something new possible. In this brief story, we are sharing about Android versions and the dates when they launched.
All Android Versions – The Android Story
Android Early Days – Even before the Android Alpha, there were few non-commercial versions of Android in the works. Besides, these versions were known as 0.5 Android Milestone 3 & 0.5 Android Milestone 5.
Also, these early models replicated blackberry and are blackberry clones. The phones running these Android versions were not touchscreen but supported Qwerty keyboards like the classic blackberry. Meanwhile, the first generation iPhone was unveiled on Jan 9, 2007, by Steve Jobs, which went on sale in the United States on June 29, 2007.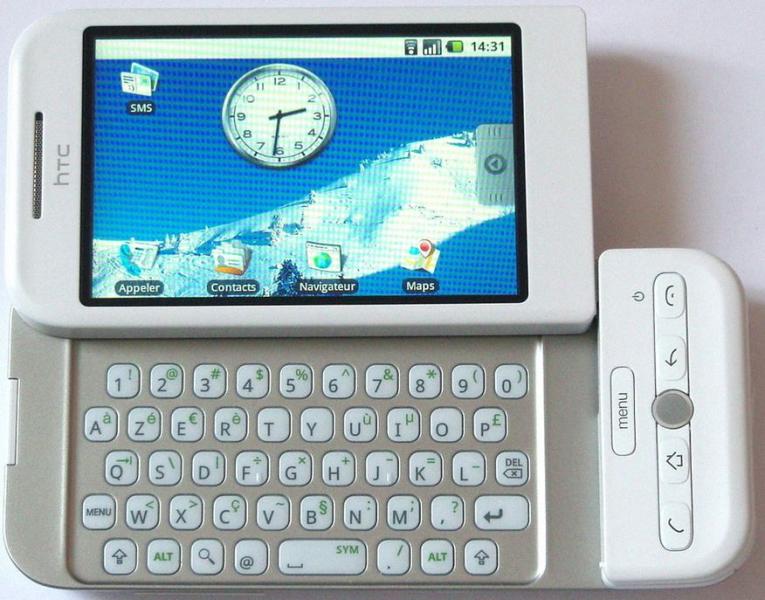 Android Alpha
The first Android version was known as Android Alpha and was released internally by Google somewhere in 2007. Notably, the first commercial version, Android 1.0, was released in September 2008.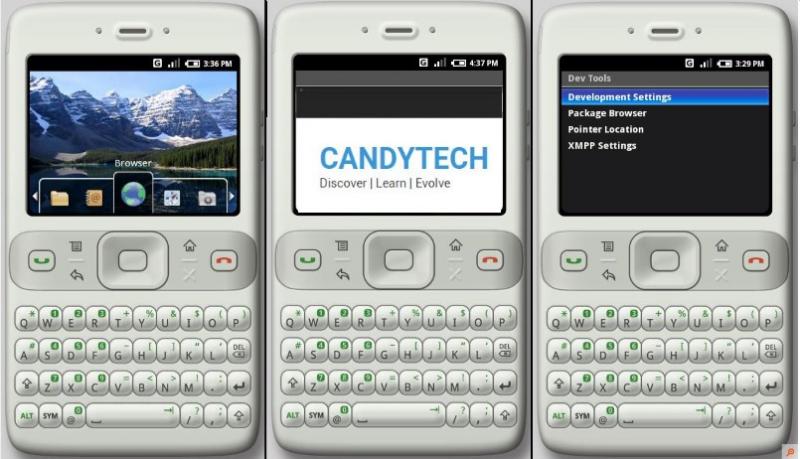 Android Beta
Next, the Beta came into existence on November 5, 2007, and this day was called the "Birthday of Android."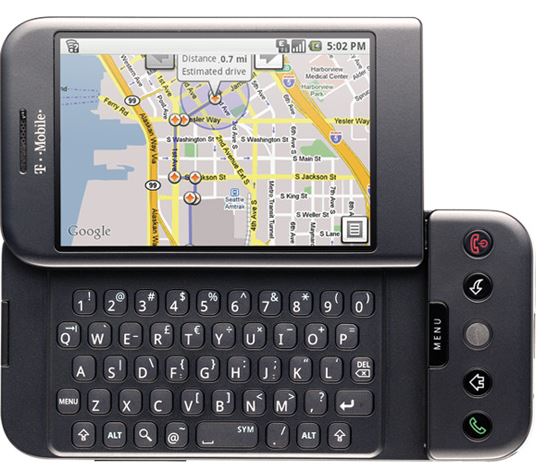 Android 1.0 – Interestingly, the first commercially available Android device was the HTC Dream running Android 1.
The Android era officially began on October 22nd, 2008, when the T-Mobile G1 (HTC Dream) came to the United States.
It had 4 revolutionary features, which we can't live without even today :
The Google Maps.
The Gmail integration.
The Market (App Store).
Scroll Down Notification Bar.
The other features available in the Android 1.0 were Youtube, Google contacts, Google calendar, Google sync, Google browser & Google search, and Google talk.
It was revolutionary at the time of release.
Android 1.1
The first upgrade to the Android platform came on 9th February 2009 and was released only for the HTC Dream initially.
Also, it was an over-the-air update and was a big thing at the time for newly launched Android to roll out updates OTA.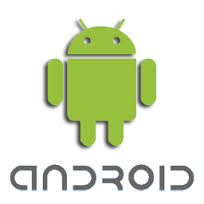 It was more of a patch that fixed the long list of bugs that Android One had. Additionally, it brought some missing essential features like :
Ability to save attachments in messages.

Details and reviews available when a user searches for businesses on Maps.
Android Cupcake Version 1.5
Further, Google released the new Android Version Cupcake after two months of rolling out the Android 1.1. The Cupcake was out on April 27, 2009. The new OS brought many new features and upgrades to the native Android 1.1.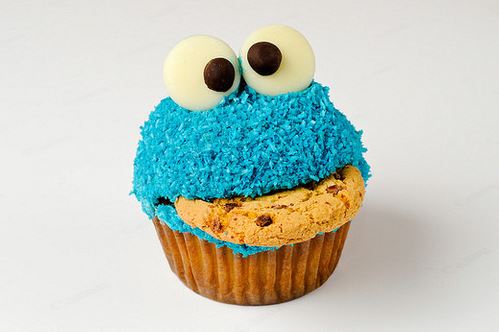 The 5 major upgrades that Android Cupcake brought to the users were:
Support for the third-party keyboards with text prediction and user dictionaries.
The autorotation option allowed the screen to rotate using sensors.
Copy and paste features in a web browser an essential feature.
Ability to upload videos to Youtube and photos to Picasa.
User pictures are shown for Favorites in Contacts.
People started adopting Android in this era, and more App developers started associating with Android.
Android Version 1.6 Donut
After another 4 months, Android came up with a new version of Android, the 1.6 – Donut. The Donut was available on September 15, 2009.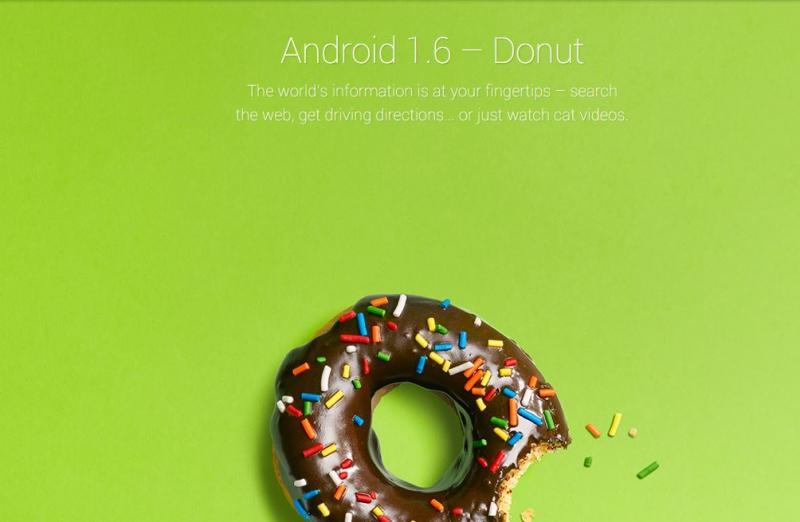 The Donut brought more refinement to the Android Cupcake with the addition of the following:
Gallery & Camera were fully integrated, with faster access to the camera.
Overall speed improvement in loading apps and searching content.
The Android version Donut supported 768*480 max resolution.
It was also the beginning step for gesture control and voice search in Android.
Android Version 2.0 Eclair
The Android team was excited about the early success of Android Donut and took no time to deliver the next Android version just after a month of release of Donut. Android Ver. 2.0 Eclair was available on 26th October 2009.

It brought some delightful features to the already growing Android community.
Microsoft Email Exchange support and Bluetooth 2.1 were highlights.
Ability to touch a contact photo and call, SMS, or email the person.
Refreshed Browser UI and support for HTML5.
Speed improvements for UI and app opening.
More Improvement to Google maps.
Android Version 2.1 Eclair was out on 12 January 2010 and plugged the bugs in Version 2.0.
Froyo (Frozen Yoghurt) Version 2.2 -2.2.3
The next version of Froyo for Android was out on May 20, 2010. The new version of Android brought many new goodies for the Android Followers with the Froyo update.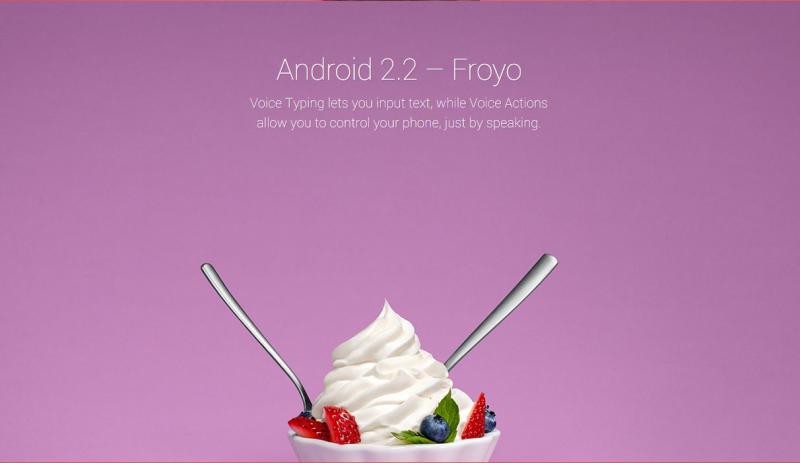 Some of the Key developments were:
Support for Flash in the browser.
USB tethering and Wifi- hotspot functionality.
Speed, memory, and app performance optimizations.
Option to disable data access over the mobile network.
Android Gingerbread (2.3.3 – 2.3.7)
The next version of Android was Gingerbread, and it came 7 months after the Froyo came. The Android Gingerbread was out on December 6, 2010. Gingerbread was a vastly stable and used version of Android, and some of the most sold phones globally, like Samsung Galaxy S2, came with Gingerbread later versions.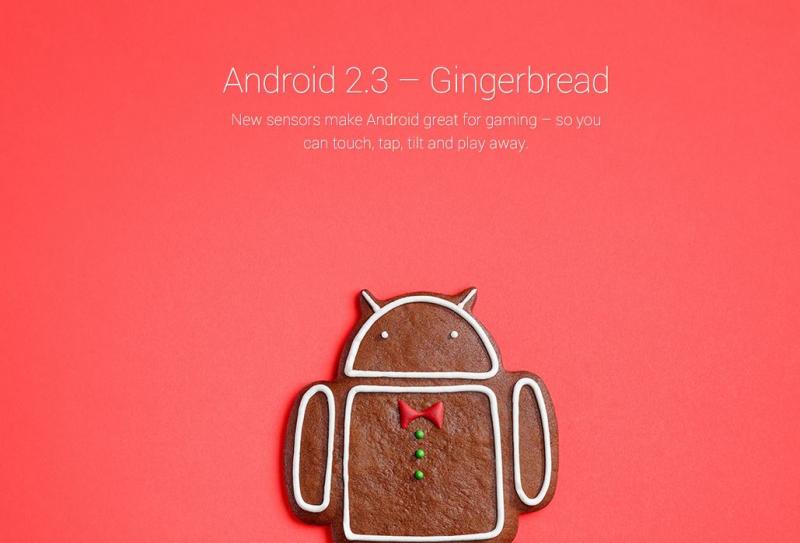 It was the basis of modern-day OS like Android KitKat and offered an excellent user experience with simplicity and speed.
The Android Gingerbread made the following Advancements:
Support for large screen sized and resolutions WXGA.
Better text suggestions and faster UI.
Improved usability by allowing users to select a word by press-hold, copy, and paste.
Support for NFC (Near Field Communication.
Improved power management by Android system and support for graphics-intensive games.
Android Honeycomb (3.0 – 3.2.6)
Honeycomb was different than all previous versions of Androids. Notably, it was for Tablets only. On February 22, 2011, the Android 3.0 (Honeycomb) came, and the first device that got this update was Motorola Xoom tablet.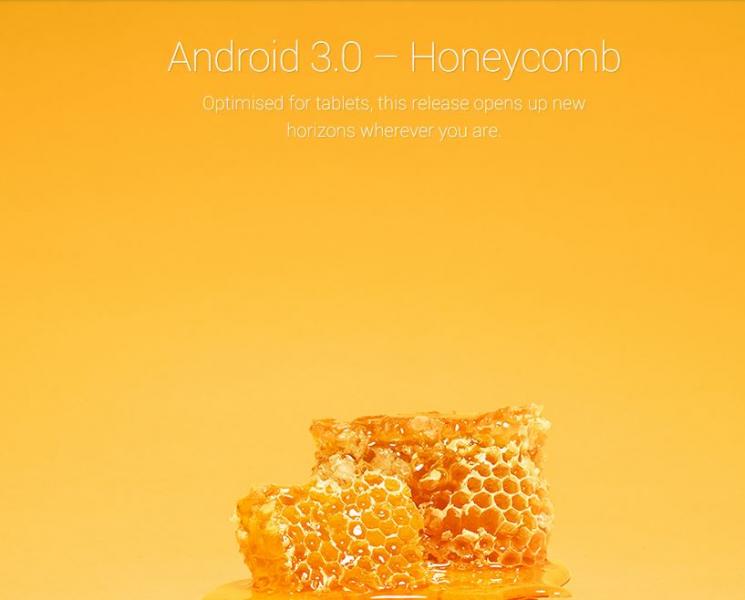 Key Features for the Update:
It added holographic floating icons to the user interface of Tablets.
Addition of action and navigation bar to make the process easy to find files and folders.
Re-designed keyboard for making it easy to take advantage of the larger screen.
Ability to view albums and other collections in full-screen mode in Gallery.
Improved Camera functions like quick access, Zoom, front-facing camera, and quick shots.
In totality, it made the Android user experience better and much more advanced than the previous Android versions.
Many more versions of Android Honeycomb were released in the next 1 year, which dealt with bug fixes and more improvements in the Android System.
The last version was 3.2.6, which was released in February 2012 and offered data connectivity bug fixes.
Android Ice Cream Sandwich (4.0 – 4.0.3)
The first Android Ice cream sandwich version was released on October 19, 2011, and was compatible with most devices running Android Gingerbread.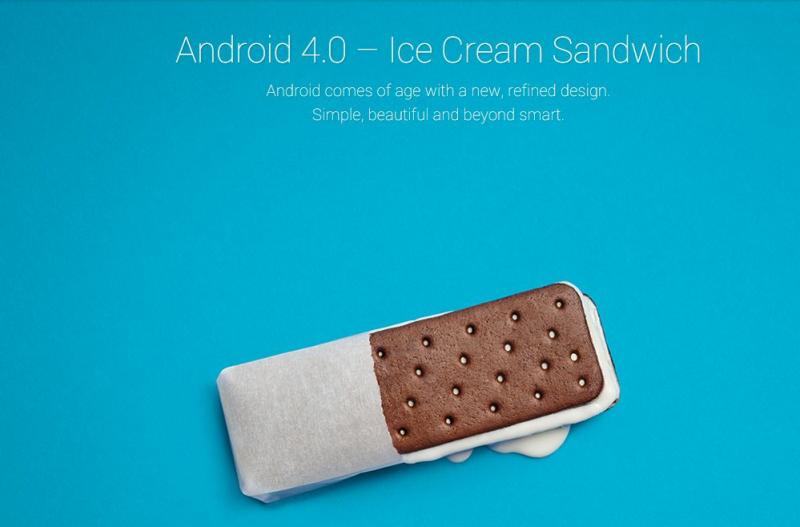 It first came with the Samsung Galaxy Nexus. Also, the soft buttons for navigation on the touchscreen were available on the screen now.
Key Features and Highlights for Android Icecream Sandwich.
The creation and use of folders became very easy by dragging and dropping icons on top of each other.
Improved and easy copy-paste function
App access from the home screen without going into the App Drawer.
Use of facial recognition technology for unlocking the device.
More data options in settings for setting alerts and data usage limits.
To close the application with the swipe function.
New people and contacts with the integration of social media site contacts like Facebook and Google Plus.
Full HD video recording support for Android devices.
The last version of the Android Ice cream sandwich was Android 4.0.4, which was released by Google on March 29, 2012, with stability improvements, a better camera app, and phone number recognition.
Android Jelly Bean (4.1- 4.3)
The Jelly Bean was part of the Android project caller butter-smooth, which intended to make the OS superfluid. Google Announced the Jelly Bean OS on June 27, 2012. The first device to get it was the Nexus 7 2012 tablet on July 13, 2012.

Key Features of Android Jelly Bean
The Android Jellybean was faster and smoother than its predecessors. It utilized triple buffering and touched anticipation to make it intuitive.
Expandable notification panel for easy, quick navigation.
Android Beam Bluetooth data transfer.
Dock sound support for external devices using USB.
Improved Camera Application, better autofocus, and quick shots.
After the 4.1, Jelly Bean had two more versions, 4.1.1 and 4.1.2, released in October 2012.
Jelly Bean 4.2 was released on 13 November 2012 and offered features like daydreaming and swipe to open up the Camera App. New Clock design and timer, Group messaging, and improved speed.
The last Jelly Bean Version was released on July 24, 2013, and was referred to as even "Sweeter Jelly Bean " by Google.
The Jelly Bean 4.3 offered:
OpenGL ES 3.0 support, allowing for improved game graphics.
4K resolution support.
The improvement in the photosphere.
Security enhancements.
Reworked camera UI.
There were bug fixes and performance improvements with Jellybean 4.3, and Android became one of the most influential OS in the world.
Android KitKat (4.4 – 4.4.4)
Android users already loved the Jelly Bean experience, and the Android KitKat was the cherry on the topping. Besides, it was initially called "Key Lime Pie" but later was named KitKat. Moreover,
It came along with the iconic Google Nexus 5 on 31st October 2013. Furthermore, the KitKat was lightweight and can run on older mobiles with only 512 MB Ram.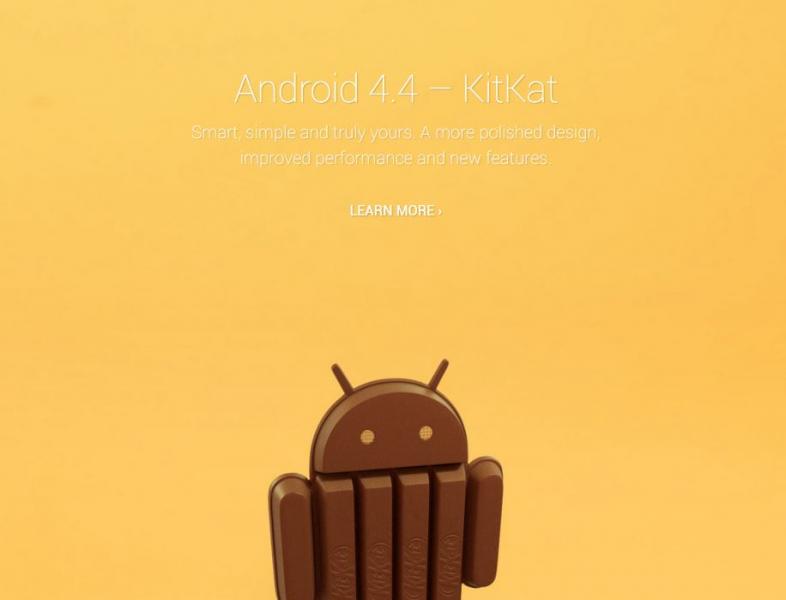 What was new in Android KitKat?
Refreshed User interface with changed color schemes and Icons.
Translucent status and navigation bars.
Faster, smoother UI with excellent contacts and Hangouts as SMS APP.
ART runtime an upgrade from the Dalvik.
Chrome and deeper Gmail integration.
New transitions and effects for Apps.
There were more updates for KitKat, with 4.4.1 getting released on 5th December 2013. It brought relief for Nexus 5 buyers with bug fixes, especially for the camera application. Then further updates came in June 2014 to fix the security issues and minor updates, like dialer app UI.
Android KitKat made the Android experience refined and is the second OS other than Apple, which offered excellent consumer experience and that too with a variety of low and high-priced hardware.
Android Lollipop (5.0 – 5.1)
The last Android OS is Android Lollipop 5.0, which came with Google Nexus 6 and Google Nexus 9 tablet. The OTA update started rolling out on Google devices like Nexus 4 and 5 and other Google Play edition smartphones on November 12, 2014. Many rumors on the name Lollipop as Google called the version Android L in the Google I/O held in June 2014.
Now Google has just released the latest version of the Android Lollipop Version 5.1, rolled out at the end, March 2015 to the Google Nexus 6 and Google Nexus 5, Google Nexus 9. The New Android Lollipop 5.1 brings some of the necessary bug fixes and performance improvements to the Nexus devices. The newer update will be available on other devices in the coming months.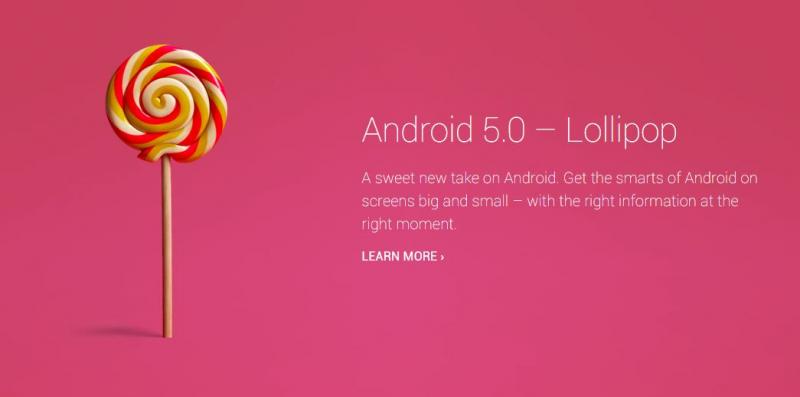 Key Highlights: Android Lollipop brought the material design to Android Experience.
Material Design appears layered and 3 Dimensional and lets layers slide on top of each other.
The Android Lollipop update by default supports Android Runtime.
Support for 64 Bit Processors.
New Design, User Interface, Fluid and smooth, a refreshed look from Android KitKat.
Refreshed Lock screen with Notifications appearing on the lock screen.
There is project Volta to improve the battery life of Android Smartphones.
Refreshed notification tray and quick settings pull-down.
Uninterrupted work with minimized call notifications.
The user-defined priority for calls and other activities.
The Android Lollipop has already got 2 updates, Android 5.0.1, on December 2, 2014, which sorted out issues on video playback and password failure handling. The last update came on December 09, 2014, with bug fixes, alarm wake-up calls, and prioritization of system resources.
Android Marshmallow 6.0
The Android Marshmallow came in October 2015 and the first smartphone to run the OS version was Nexus 5X and the Nexus 6P. Google CEO Sundar Pichai showcased it back in May 2015. However, it came out in October 2015.

Key Highlights: Android Marshmallow 6.0
It came with support for the Fingerprint scanner and Android Pay.
NFC (Near field communication) and USB Type C Port support.
Enhanced Battery life using advanced Doze Mode.
Easier to access App permissions and more control.
Omni Channel user experience, whether on Apps or Browser.
Android Nougat 7.0 & 7.1
Android Nougat 7.0 was out on 22 August 2016, and the second iteration, Nougat 7.1, came on October 4, 2016. The first smartphones to run the Android Nougat were the Google Pixel and Pixel XL devices which are also the first "Made by Google" Phones.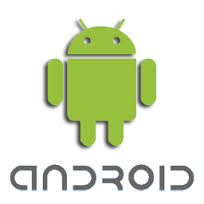 Key Enhancements With Android Nougat 7.0 and 7.1
Enhanced User Interface with better Notifications.
Support for Instant Apps – You can try an app in the play store without downloading it.
It offers enhanced power-saving features in the Android Nougat with "Doze on the Go" support.
Vulkan API support for enhanced gaming and graphics experience.
Support for Daydream VR – Enhanced level of Virtual Reality support.
Better Multi-tasking with Multi-Window support.
Lower system requirements and a more fluid OS experience.
Android Oreo 8.0
The Android Oreo 8.0 was first available for developers in March 2017 for the Google devices, and later on 21 August 2017, Google finally shared the Beta build for the Android Oreo and also revealed the name of earlier called Android O. As "Oreo."
Key Enhancements in Android Oreo
Battery improvements by limiting more background processes, location updates, broadcasts.
Notifications control – a more robust control over apps to send notifications to use at a granular level.
Better Sound on Bluetooth – Google has implemented Sony's LDAC sound technology, allowing high-resolution sound transmission.
The picture in Picture Mode – Enhanced productivity and multitasking.
Easy Autofill Support – Data is auto-populated in forms and Apps.
Navigation Bar additional buttons – You can add more than 3 default buttons on the navigation bar.
2X Faster Boot time compared to older OS – tested on Google pixel phones.
Android 9 Pie
The Android 9 Pie was released publicly on 6th August 2018. Apart from the Pixel phones, the Sony Xperia XZ3 was the first device that came with pre-installed Android Pie.
Moreover, Android Pie offers the most significant user interface change – a redesigned on-screen navigation bar. Google started using advanced artificial intelligence features with this update.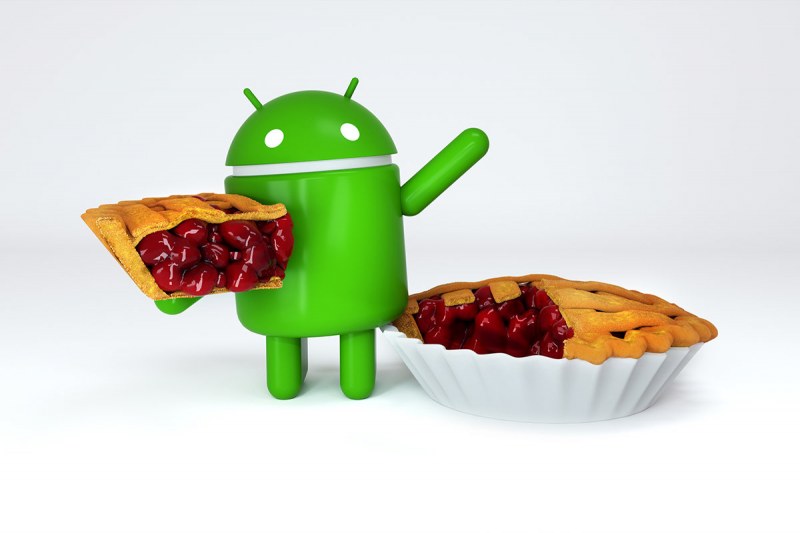 Key Enhancements With Android 9 Pie
The Adaptive battery feature improves battery life, offering more screen time on a single charge.
Adaptive brightness – No more manually adjusting the brightness.
With the new gesture navigation taking screenshots, navigating, and using the phone with one hand becomes easier.
Digital Wellbeing – A dashboard that allows the user to get a daily view of the time spent on different apps to reduce mobile addiction.
App action – Predicts what you will want to do next that is based on your context and displays that action right on top of the drawer to save time.
Android 10
Android 10 was officially launched on 3rd September 2019. Interestingly, the Android 10 was going to launch earlier with another name which is Android Q but the final version was called "Android 10".
Like every year, it first came to the Google Pixel devices, as well as the third-party Essential Phone, the OnePlus 7T.
The update brought more control to your privacy, and how you customize your phone to get things done.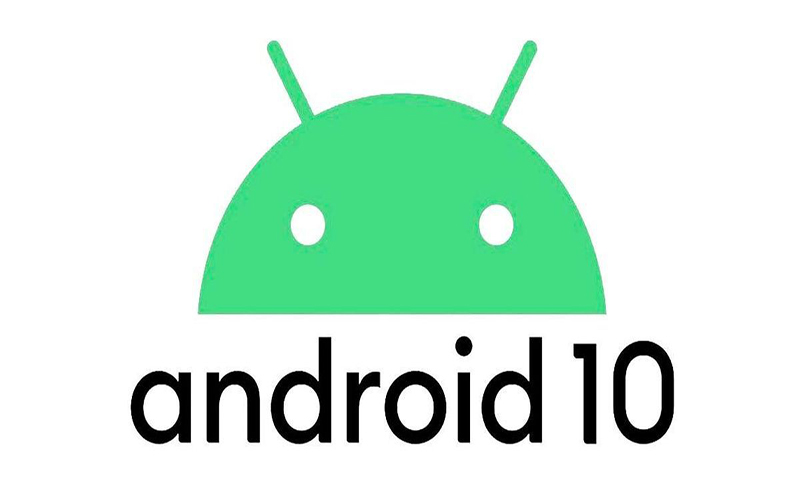 Key Enhancements With Android 10
Live caption – Just with a single tap, It will automatically caption videos, podcasts, audio messages, and even the stuff that you record for yourself.
Smart reply – Get more suggested responses for your WhatsApp / mails or simple messages in a notification.
Improved Gesture navigation – Gestures are quicker and more intuitive than previous Android versions.
Family Link – Set digital ground rules and make healthy habits by setting a screen time limit, View app activity by managing what content kids see, and also keep an eye on where your children are by seeing device location.
Focus mode – This mode lets you select apps to pause temporarily(if you want to turn off a distracting app to get something done).
Read more about the Android 10
Android 11
Android 11 is the 18th Android version released on 8th September 2020.
Android 11 improves the user experience by improving the interface, it offers easier ways to manage conversations, privacy settings and so much more.
The first phone that comes with this operating system is Vivo X51 5G launched in Europe.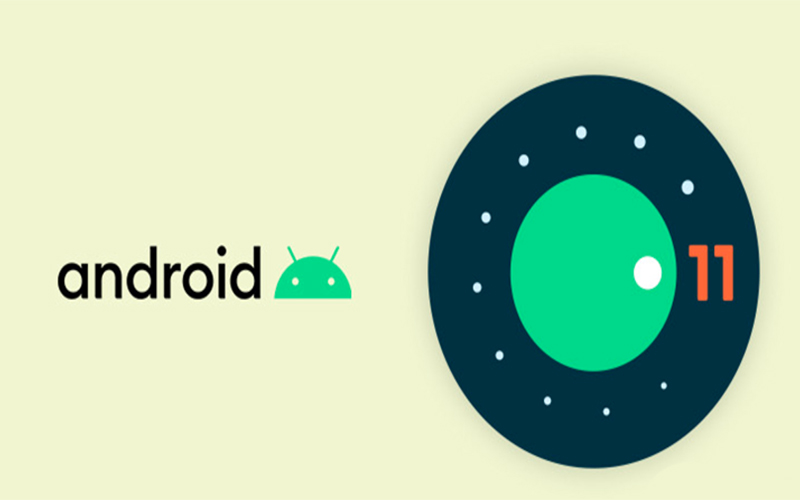 Key Enhancements With Android 11
Now you can manage your conversation by getting all your messages in one place.
Bubbles – This allows you to chat while multitasking – you can pin conversations so that they always appear on top of screens.
There is a built-in screen recording app, and it makes it easy to share recordings.
Voice access is faster and easier to use and even works offline
Control your connected smart devices from one place.
With 5G detection API, apps know if you're on a 5G connection.
Read more about the Android 11
Android 12 (Latest)
Android 12 is the 19th Android update and the first beta was released on 18th May 2021, followed by the second beta on 9th June 2021. The official release will happen in September or October this year while public beta is already available.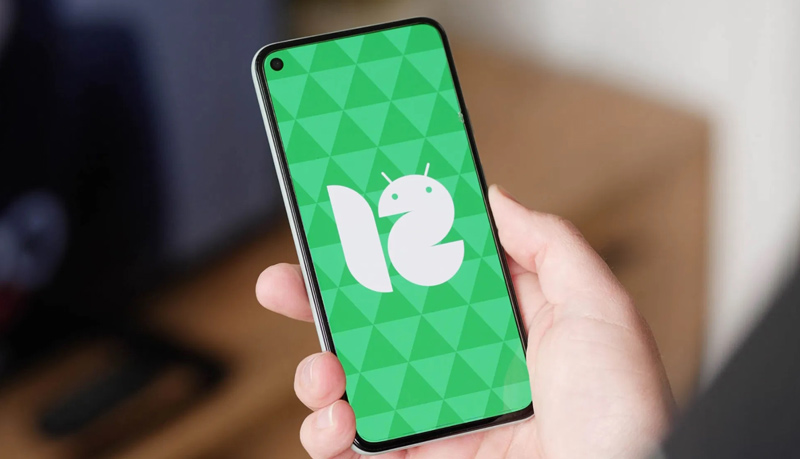 Key Enhancements With Android 12
The new version comes with scrolling screenshot support.
It has a color extraction protocol to lift design elements from your installed wallpaper.
There is enhanced privacy and security
There is a redesigned notification system to improve aesthetics, usability, and functionality.
For WiFi sharing, you can avoid barcode scanning and just hit the "Nearby" button.
There is a new nifty double-tap feature that is useful to access important features without scrolling.
You can now view more widget categories.
Information source – Android 12 Developers Preview
That sums up the journey of Android and how it has evolved over the years. Below we have shared more concise Visual Infographics of the Android Versions to date.
All Android Versions Infographics – Android Alpha to Android Oreo – you can Download :

Source 1 – Wikipedia, Source 2 – Android