Rooting an Android Phone, if you are an Android smartphone owner, you may have come across rooting.
What is Rooting for Android Mobile?
If you have not for the benefit of all readers let me say it in the crudest form – Rooting opens access to core system files of your mobile and enables the flashing of a custom ROM on your Android mobile. A custom ROM is developed by Android developers and is free to download and flash. There are hundreds of custom Roms available on XDA developers.
Depending upon your phone model, you can check the thread on the XDA developer's website and download and flash a custom ROM. We have established what is a custom ROM and How you can get it from XDA for your device.
Now let's move to the important Question Should I Root My Android Smartphone?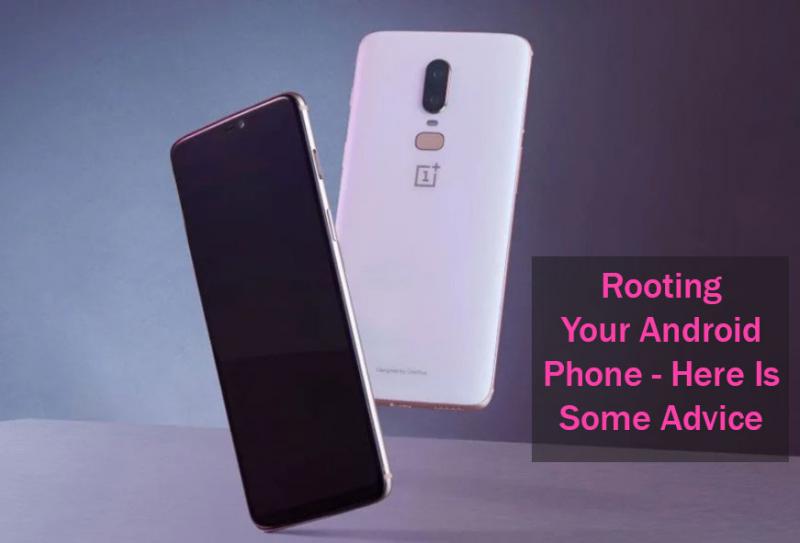 Major Pros of Rooting a Smartphone:
Makes your smartphone software refresh, a new look and feel from the same monotonous OS you have been using. Suppose you have a Samsung Galaxy S3 and you are still stuck with Jelly Bean OS but want to try out Android KitKat or Android Lollipop. Samsung may roll out the KitKat update or Lollipop update on your device, later on, may take months.
But you have already used the smartphones for a long and now want the different user interface, icons, themes and functions that OS update can provide. You head over to XDA developer and check out the custom ROM, look at the UI and features of different custom ROMS and download the one you think is best for you.
Read the chat threads and look for the PROS and CONS of the custom ROM to decide if it is stable, are there any bugs, battery life and look and feel. Is it by a new developer or by a professional developer like Cyanogen, Sale or SlimKat, Paranoid Android to name a few?
Custom ROMS helps you upgrade from Legacy OS to the more latest OS, the latest OS brings in more new features and support for Apps. For E.g Android Nougat didn't have advanced notification controls or the swipe gestures that you can find in the latest Android Pie update.
So if you want to get the best features and some custom features then you need to at times root your device. Now, let's look at some of the major reasons you should do it.
8 Major Reasons Why You Should Root Your Smartphone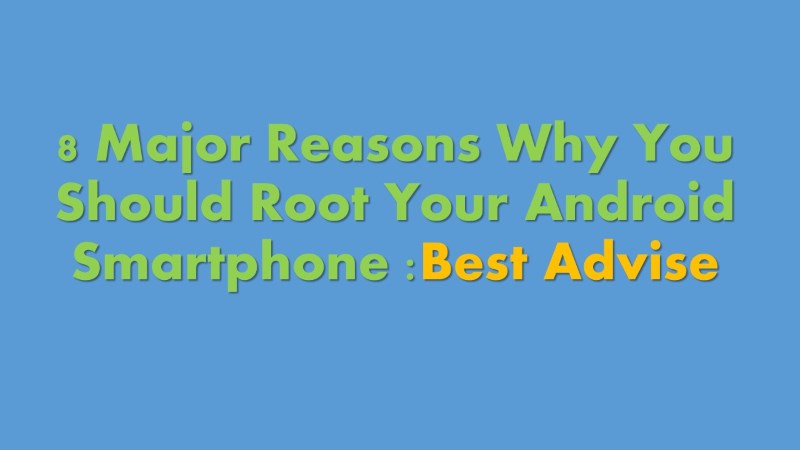 1) Removes Bloatware
Many companies bundle software with mobiles, like a music player or reader or Camera App or wallpaper changer, the list is endless. Most of the Apps you may not be used but still, as it is part of CORE OS Apps they keep using RAM and CPU, and storage space. Custom ROMs are times lite and offer a pure Android experience. This can help you reduce RAM usage and remove bloat from the mobile.
Also, in some cases, rooting can improve the battery life and reduce smartphone heating.
2) Custom ROM brings a lot of Customization
You can boost Sound – Use ViperX with a custom ROM and can make the sound incredibly better. Moreover, most Android phones' sound quality sucks in comparison to Apple, HTC being an exception. You will love the beats and thumps after installing a software engine like ViperX.
3) Exposed / Magisk Module
If you want to tinker with the minor settings and add up more functionalities to the device, the Exposed/Magisk module can do it all.
4) Apps Like Nandoid back Up Work with Root Access
Certain Apps like Nandroid backup, TWRP, and CWM (Clockwork Mod) work on rooted devices. It allows you to take a full backup of all your data and settings and OS. It is, either way, necessary to take back up before trying a new custom ROM.
5) Special APPS Usage
Apps like Battery Savers and Greenify (a great app) can restrict processes like Facebook, Whatsapp, and others to reduce battery consumption and reduce active processes.
6) Free up the internal storage
With root access, you have the right to remove any app (even the system Apps) that are installed to free up system space.
7) Tasker
– Apps like Tasker can work wonders on the rooted device, you can overclock, underclock your processor, change the resolution and size of visible icons, and a lot more, schedule tasks and toggles with ease.
8) Block IN-APP ADS
Using apps that are destroying your experience with in-built ads can be stopped. You can even stop ads on the Xiaomi phones by flashing a custom ROM. Moreover, Xiaomi has Ads in the MIUI, which is annoying to many users.
most important advantage is you will learn a lot and have lots of fun with the same phone. You can get the same experience as Google Pixel and the look and feel on your Oppo, Xiaomi or other branded mobile. So, it is unlimited Fun to try new things.
That is a long list and reasons for you to root your Android mobile. Let's look at some of the cons of rooting.
10 Major Reasons You Should not Root Your Smartphone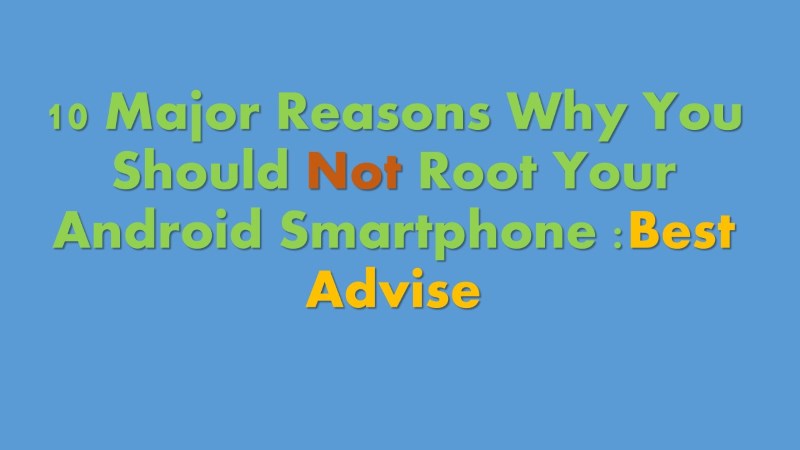 1) Bugs
Custom ROMS can offer many new options and features but at the same time increase the number of bugs and make the user experience go south. While I was using Samsung Galaxy S2 a few years back I rooted the smartphone and installed a custom ROM.
2) Immature Developers
Most custom ROM developers are rookies and some of the features work and others create more bugs; even official ROMS released by smartphone manufacturers at the time have bugs; it is very difficult to create daily driver ROMS with everything working for a single developer; it is a herculean task and may take many iterations. Bugs are removed in subsequent builds and slowly the custom ROMS mature. Meanwhile, you will waste time and effort to set everything right and make every app work properly.
3) Time Waste
It is a very time-consuming process as it takes time first to search for a good ROM, then download it, take a backup, flash a new ROM, restore your apps and settings and then try the new ROM.
4) Battery Life
can go for a toss using a custom ROM, your mobile manufacturer has done a lot of work to deliver the best possible experience.
5) Risk of bricking
There is a little risk of bricking the device if you do things incorrectly. All of us are not coders and don't follow the instructions too well, have seen a lot of guys flash Kernels and ROMS and not take proper backup and sometimes flash broken files or do other kinds of mess up, and after days of experimenting they hard brick the phone. Do you wish that to happen to your new mobile?
6) Void Warranty
The biggest issue for me is to void the warranty when you root the smartphone and flash custom ROM you will lose the warranty. Certainly, that risk should be avoided till you use the phone for 1 year and once the warranty is void and you have used the stock version for long you can experiment.
7) Addiction
Flashing ROMS can be addicting – really addicting. I flashed like 20 ROMS in 2 months to find out which suits my needs best and ultimately was more dissatisfied and decided to buy a better phone as the S2 always felt slow with Android KitKat while ice cream sandwich stock used to work well on it.
8) Loss of Important Data
You are a business professional or working and have a lot of office information, contacts important SMS, and notes on your phone, you would like a stable device.
Of course, you don't want your boss shouting at you for that particular note you took in a meeting and is now gone as you forgot to take back up.
9) Optimization by Professionals
The Stock Android ROMS on most devices is best optimized by a lot of smart guys(software engineers), who are paid loads of money by manufacturers.
Those are the people who probably know the most about that model in the world. It is good to trust them in comparison to an unknown rookie developer.
10) Stability
Stock ROMS are rock solid and stable with the least number of bugs (mostly). Also, you will get the manufacturer rolled out updates e to ensure maximum security and reliability.
11) Future OTA Updates
Another big issue is that you will not get future OTA updates from the manufacturer. Companies like Asus, Xiaomi, Oppo, and Samsung continue to push new updates with bug fixes and additional features.
When you are on a custom ROM, you will not get these features and updates.
These are very strong reasons for not Rooting your mobile in 2019. Now you have gone through the major pros and cons of rooting and flashing custom ROM.
Concluding Thoughts: Should I Root My Android Smartphone or Not.
You are the best judge of what you want from your mobile. If flashing new ROMS excites you, go ahead and do it.
But if you need more stability, and future updates, and don't want to get into an endless loop of flashing, stay on the stock version.
Believe me, flashing ROMs is like Lays Chips " No one can flash Just Once". You will flash many times, once you root and start flashing. At some point in time, you may lose some data and void the warranty, if you do something wrong.
If you ask me what I will do, I will try flashing custom ROMS on a 1-2-year-old device, whose warranty is already void. Will have some fun but at the same time keep the utmost care to make backups and keep things safe. Read instructions and do double backups to keep the data safe.
If I am working and have limited time I will not mess up the device which is of utmost need in Job. If it is a Google Nexus or Motorola device and I am already on Android Lollipop or in the future on Android M or whatever the latest version is; I will enjoy the stability without rooting the phone.
If you are an enthusiast and want to experiment with your Nexus or any other device which has huge backing from the developer community I wish you the best of luck to Happy Rooting and Flashing.