Android OS has been moving in the right direction in the last couple of years and has vastly improved in terms of user experience.
The revamped material design started from the Android Marshmallow was a significant leap in the UI and UX for the OS. Android Nougat came with lot more back end refinements.
iOS has always been refined and is exclusive to Apple phones. Google met the need for an open-source OS which can match Apple experience.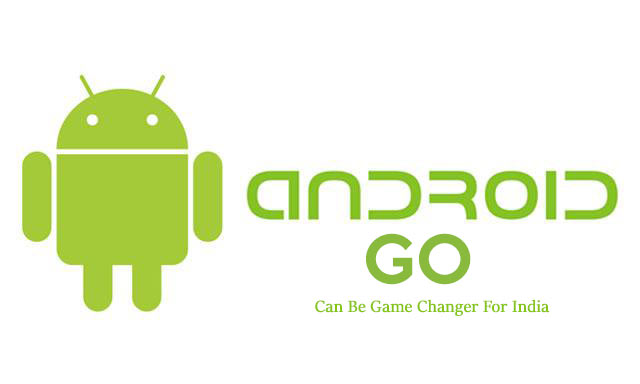 There are currently more than 2 Billion Android devices live, as stated by Sundar Pichai at the Google I/O 2017. Android has become the darling for developers and smartphone vendors.
Though Android is not perfect and can never be ideal for all the devices it runs; the smartphones vary from powerful 6 GB Ram and Snapdragon 835 processor to less than 1 GB Ram and Dual Core Socs.
Does one size fit all approach work all the time, maybe to some extent but not always.
Another major issue with Android is newer version are not rolled out for all the devices; the system is nowhere near the iOS regarding timely updates.
And when phones with lower hardware specs get updated they usually experience lag and slow down.
To improve that scenario, Google unveiled a new project called "Android-Go" at the Google I/O 2017 event.
It's a light version of Android which aims to improve the software performance by modifying the native OS significantly.
It'll be ideal for smartphones running 1 GB RAM or less.
Some tech enthusiasts might have experienced a déjà vu after knowing about this project by Google. Yes, it's somewhat reminiscent of the "Android One" project, which Google had initiated some years ago.
Apart from some low-cost smartphones running the latest Google OS, nothing meaningful came out of the Android One initiative. It was a failure.
Android Go, takes some cues from it and improves the execution which might help Google reach the next billion people who want more affordable Android phones in the range of $50. (less than Rs 3000)
All the pre-installed Google apps will be lighter versions.Even the PlayStore will feature and recommend a light version of various apps including Facebook and social media apps.
YouTube Go, is a great example of showcasing what Android Go brings to the table.Since YouTube uses a lot of data already and the users don't know whether the video will provide the exact content they want.
Youtube GO allows users to see the preview frames of any video they want to watch. It also asks the users to select the video quality before the streaming begins to save data.
The users will be able to download the videos to watch it offline/later.All these features will be free for YouTube Go and Android Go users.
According to some sources, Android Go might reach India near Diwali (October or November). (Reports Economic times)
Google might partner with some of the local brands like Lava, Intex, Karbonn to launch the Android Go based low-cost smartphones. There could be Reliance JIO 4G VOLTE devices which may get initiated by the end of the year.
Google partnered with Spice, Intex and Micromax for the Android One initiative to launch budget phones and this time also it can be a similar strategy, but phones will come with a lighter Android Go OS instead of the full Android OS.
It is a big step to reach to the last mile of mobile buyers who want affordable and good performing mobiles with good features. Google hopes to deliver it this time.
The managing director of Karbonn, Mr Pradeep Jain shared his views on Google's new approach. He said, "looks forward to partnering with all such initiatives that will help increase smartphone penetration in India enabling a rich smartphone experience even for the entry-level devices."
A lot of buyers in the rural area and even in metro cities in India are still looking for cheaper Android smartphones which cost Rs. 2000 to Rs 3000. There are some smartphones available in this price range, but the 512 MB Ram on these devices makes them slow while running Android.
Android Go can lead to the addition of many more users to the Android Eco-system which are currently using the feature phone. Also with 4G VOLTE support and cheaper data and free voice plans for JIO bottom of the pyramid may find this relevant and with-in reach.