First Published on – 10-October-2021
Apple Event 2021 – MacBook Pro, AirPod 3, and HomePod Mini launched:
Apple at the Apple Unleashed Event unveiled the two new high-performance MacBooks – Apple M1 Pro, and Apple M1 Max, based on the new more powerful processors and graphics cards from the company.
Additionally, the company launched the new Apple Airpods and Home Pod Mini.
This is the second event in a row, in the first event, Apple launched iPhone 13 series.
Let's check out all the products that the Cupertino tech giant has launched at the event in detail.
Apple MacBook Pro Series: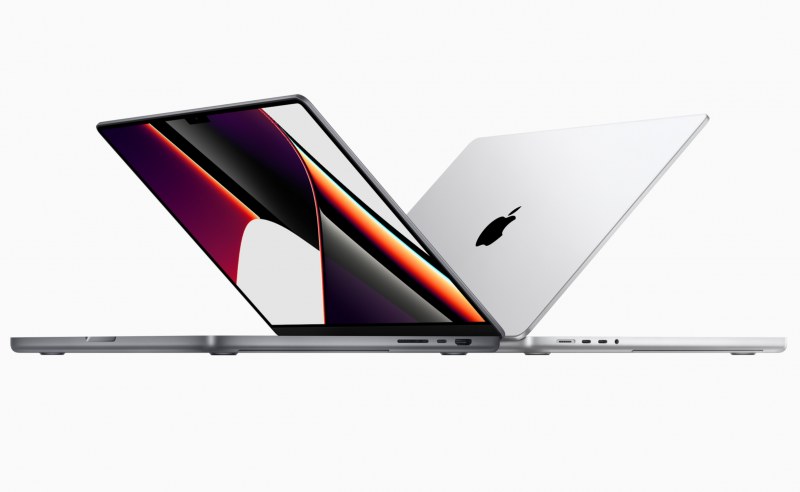 Apple last year launched the 13 inch Apple M1 (Arm Processor) MacBook Air and MacBook Pro. The Apple M1 Processor blew Intel and AMD with incredible performance per watt.
Now the company has launched 2 new Pro MacBooks – 14 Inch and 16 Inch. There are few things that Apple has done well with the new MacBooks and there are some miss-steps.
Before we get into details let's have a look at key highlights for the new Notebooks.
Key Highlights For MacBook Pro 14 and 16
Micro-led Display With Brilliant Colors and Clarity
Incredible Performance – M1 Pro and M1 Max Processors
Improved 1080P Camera for Video Calls
Unmatched Battery Life ( Upto 21 Hours)
Addition of Ports and Removal of Touch Bar
Better Sound and Audio
Return of Magsafe Charger Port.
Cons for the MacBook M1 Pro and M1 Max
Addition of Notch
No Face-ID despite having a big Notch
Too Expensive at least in India.
Performance
The new MacBook Pro models come with the new Apple Silicon – M1 Pro or the more powerful M1 Max.
These new chipsets claimed to offer 3.7 times faster performance when compared to the Intel Core i7 (13-inch MacBook).
The 14-inch variant is available with the M1 Pro Processor. The M1 Pro processor offers 2 configurations: The base version has an M1 Pro processor with 8 Core CPU and 14 Core GPU the second configuration has 10 Core CPUs and 16 core GPU.
Both the 14-inch variants have 200 GB/s memory bandwidth and come with a default 16 GB of Unified Memory, expandable up to 32 GB.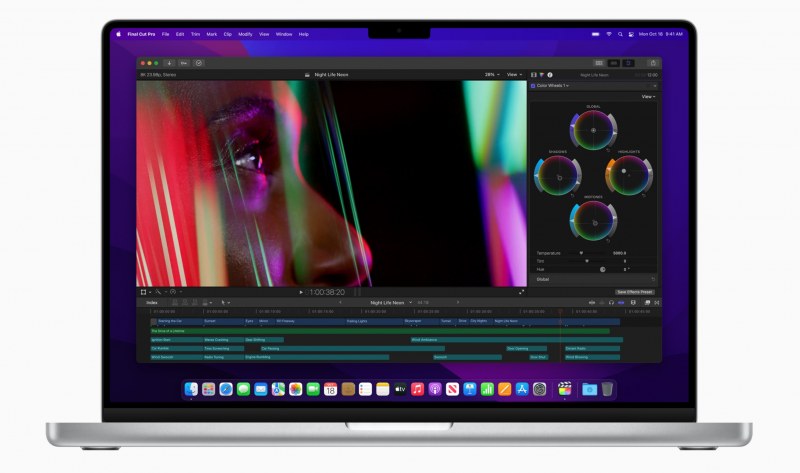 The 16-inch MacBook Pro has up to 1.7x faster 8K render in Final Cut Pro with M1 Pro, and up to 2.9x faster with M1 Max.
You can also custom configure the 14 Inch MacBook with the M1 Max processor.
14 Inch MacBook Models Config and Price In India
MacBook 14 Inch Base Model Config – M1 Pro Processor (8 Core CPU, 16 Core GPU, 16 GB Unified Ram, 512 GB SSD Storage, 200 GB/s Memory Bandwidth. – Price Rs. 194,900
MacBook 14 Inch Higher Model Config – M1 Pro Processor (10 Core CPU, 16 Core GPU, 16 GB Unified Ram, 1 TB SSD Storage, 200 GB/s Memory Bandwidth. – Price Rs. 239,900
You can expand the Ram to 32 gigs at the time of purchase but can't increase it at a later stage.
On the other hand, the 16-inch model comes with M1 Pro and M1 Max processors. Two variants are available with the M1 Pro processors 10 core CPUs and 16 core GPUs. The top model comes with an M1 Max Processor and has 10 core CPU and a massive 32 Core GPU with 16 core neural engines. Also, it has 400 GB/s memory bandwidth.
The 16 inch MacBook Pro is available in 3 Standard Variants, Price In India
MacBook 16 Inch Base Model Config – M1 Pro Processor (10 Core CPU, 16 Core GPU, 16 GB Unified Ram, 512 GB SSD, 200 GB/s Memory Bandwidth. – Price Rs. 2,39,900
MacBook 16 Inch Base Model Config – M1 Pro Processor (10 Core CPU, 16 Core GPU, 16 GB Unified Ram, 1 TB SSD, 200 GB/s Memory Bandwidth. – Price Rs. 2,59,900
MacBook 16 Inch Base Model Config – M1 Max Processor (10 Core CPU, 32 Core GPU, 32 GB Unified Ram, 1 TB SSD, 400 GB/s Memory Bandwidth. – Price Rs. 3,29,900
The Notebook pairs 16 GB of unified memory which is configurable up to 32 GB (M1 & M1 Max) and up to 64 GB for M1 Max.
Display
MacBook Pro lineup comes with a new thin-bezel design but with a notch display.
Both the 14 and 16 Inch variants have a Liquid Retina XDR display with 3024*1964(14" variant) pixels and 3456*2234 (16" variant) pixels resolution at 254 pixels/inch. It has up to 1600 nits peak brightness and a 10,00,000:1 contrast ratio.
The Micro-Led displays are the first for MacBooks and offer incredible colors and details to 3D artists and professional image and video editors.
Also, the notebooks come with a ProMotion technology that has an adaptive refresh rate of up to 120 Hz.
Storage and Ports, Audio
The storage comes with 512 GB SSD for 14 inches and 1 TB SSD for 16 inches model. It can be upgradable up to 8 TB SSD.
Thankfully Apple has come back to its senses and has included some ports that were removed from the previous MacBook models.
The only thing that I hate about my Apple M1 MacBook Air is the lack of ports. It comes with two USB Type C ports and a Headphone jack.
The new Notebooks include – SDXC card slot, HDMI port, 3.5 mm headphone jack, MagSafe 3 port, 3* Thunderbolt 4 (USB – C).
Furthermore, both the premium and classy laptops come with a Backlit Magic keyboard. The keyboard also comprises 12 full-height function keys and 4-arrow keys. It has an ambient light sensor and touch ID. The Force Touch trackpad has a multi-touch gesture.
For wireless connectivity, the device supports WiFi 6 and Bluetooth 5.0. Both the models come with a 1080p FaceTime HD web camera. It has an advanced image signal processor with computational video.
Moreover, the audio system consists of 6 speakers with high-fidelity and force canceling woofers technology.
Apple M1 Pro and M1 Max Benchmarks
Let's have a look at the popular benchmarks and we have taken some of the numbers from our favorites- The Verge and MKBHD (YouTuber).
Cinebench R23 – Apple MacBook 16 and MacBook 14(2021)
The Cinebench score for the Apple M1 Max chip with 10 cores is 1525. On the other hand, the multi-core score is an incredible 12,355.
The last year released Apple Macbook Pro M1 scores 7729 on the multi-core test and the 16 Inch MacBook Pro from 2019 scored close to 8500.
Overall, the gains in the CineBench are impressive and showcase the capability of these new Apple processors.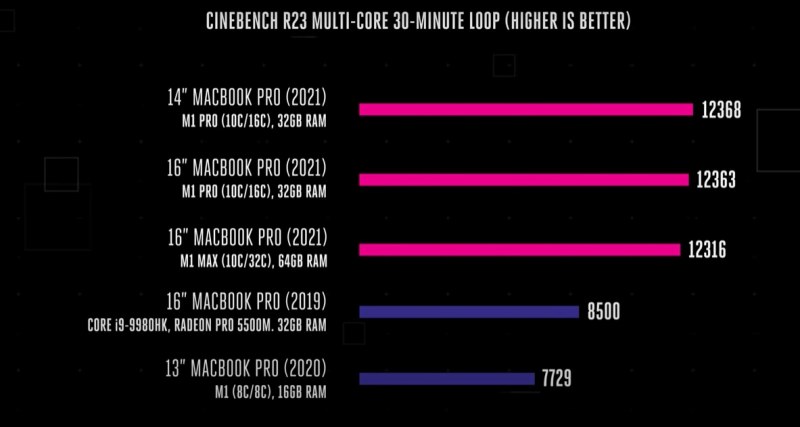 FCPX Benchmarks (Final Cut Pro X)
However, these processors really fly when we start doing content creation using FCPX or Logic Pro.
The MacBook Pro laptops processor has a media engine and accelerator. The encoding of any video with an M1 Max chip is 10 times faster than that of the Intel Macbook.
Impressively Speedy!
MKBHD exported a Video using the 14 Inch, 16 Inch, and his 28 Core Mac Pro, and here are the results:
The 14 inch MacBook Pro with M1 Pro takes 6.40 minutes whereas, the M1 Max takes only 4.06 minutes to complete the task.
The same when exported with the 28-Core Mac Pro, it takes 5.42 minutes.
The Mi Max is crazy fast and if you work on 4K/6K/8K video footage it is a machine on steroids that you can carry anywhere with ease.
Adobe Premiere Pro Benchmarks
Further, the M1 Max scores higher with Premiere Pro live playback testing and exporting at 4K and 8K resolution.
The M1 Max chip comfortably left behind the M1 Pro and Ryzen 5900HX and the RTX 3080.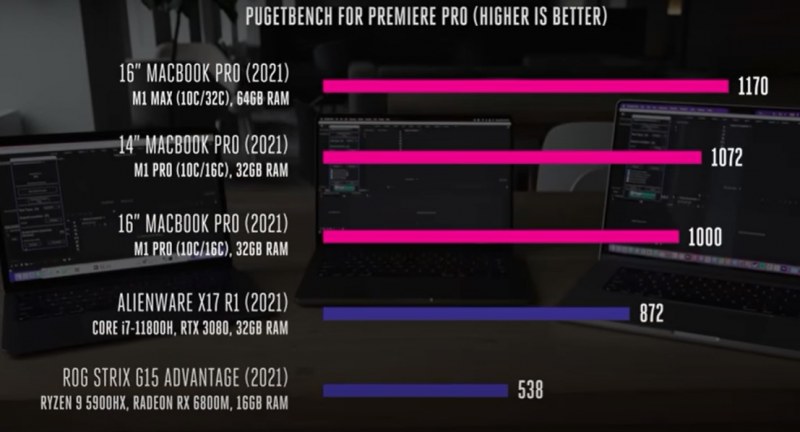 Unfortunately, neither Intel nor AMD is even approaching the score. It beats NVIDIA RTX 3080 GPU.
Also, It lefts behind AMD's 5900HX processor in content creation.
Premiere Pro may get more optimized for the new Apple Chips in the coming months and we may see the lead increase further.
Adobe After Effects Benchmarks
Adobe After Effects version 22, uses more CPU cores and supports multi-core GPU acceleration with the M1 chips.
When the same app was run on the Mac Pro (2020) powered by an Intel Xeon W (16 core), it beats the newly arrived M1 Max.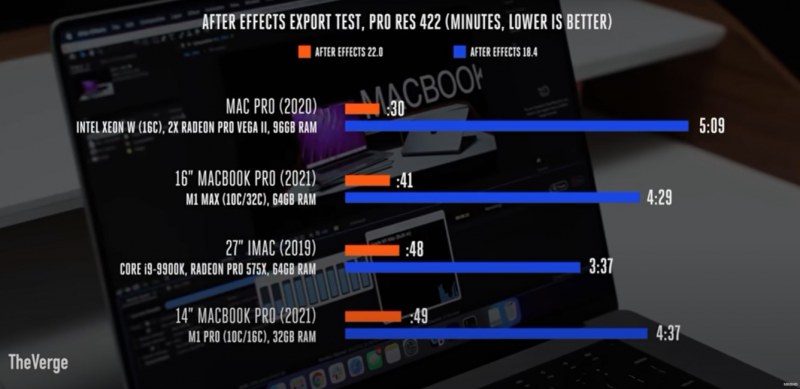 Gaming Benchmark:
MacBooks are not optimized for gaming but considering the amount of horsepower these have, we can surely game on these without breaking a sweat.
Commencing with the Hitman, the M1 Pro with 16 core GPU runs at 113 FPS at the low preset and 104 at the Ultra preset.
M1 Max with 32 Cores GPU measures 120 at low and 106 at high presets.
However, none of the Apple M1 chips beat the NVIDIA GeForce RTX 3070 and the Intel 11th gen Core i7. However, the M1 Max runs neck-to-neck with little margin.
The next on the list is the Rise of Tomb Raider, which shows a great performance gap between the Apple M1 chips, especially at high settings.
Here, too the lead is taken by Ryzen 5900HX and the RX 6800M, but M1 Max is ahead of the Nvidia RTX 3060.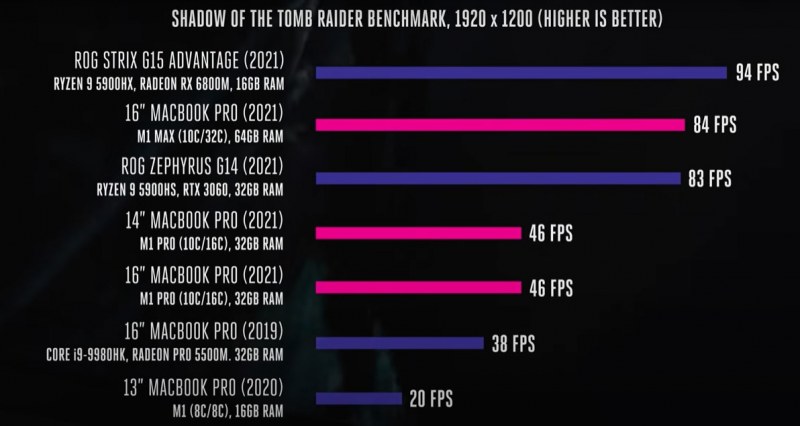 The next title is Total War: Warhammer II, we can see here the boost in the performance with the high core GPU (32-Core) of the M1 Max chip as it runs at 176 FPS compared with M1 Pro with 107 FPS. So, additional graphics used here will gain great performance.
Lastly, we have Shadow of Tomb Raider on the list, here, M1 Max beats RTX 3070 with a tiny marginal gap in low preset. However, with the high preset setting, RTX ruled over. Impressively, M1 Max stays at 84 FPS, pretty good!
For More Benchmarks and Videos Please refer to the source at the end of the article.
Pricing:
Both the models are available in Silver and Space Grey colors. The pre-orders have already started.
The price for 14-inch with 8 core CPU is INR 1,94,900 and 10 core variant has a price tag of INR 2,39,900
The pricing for 16 inches variants is INR 2,39,900 for the 10 core M1 chipset and INR 3,29,900 for the M1 Max chipset.
Should You Buy the 14 or 16 Inch MacBook Pro M1 or M1 Max?
The first thing we need to talk about is the price – these are insanely expensive not only for Indian buyers but even in the US.
In contrast, an M1 MacBook Air can do almost everything for routine users that these Notebooks offer but costs nearly half.
Both these Notebooks offer incredible performance and can push limits when it comes to creative workloads especially if you work on Final Cut Pro or the Logic Pro or even the X-Code. However, if you don't use any of the video or image editing software, probably this is overkill for your workflow.
Also, if you are into programming and need incredible performance that is equivalent to a 32 Gigs Ram laptop with Intel Core i9 11th Gen and an Nvidia RTX 3070 Graphics card then probably you may need these laptops.
For Most Users, the M1 MacBook Air with 16 GB Ram and 512 GB SSD is more than sufficient. It is even sufficient for running X-Code or FCPX (4K Video Editing) or Photoshop. There is absolutely no need to burn your money without understanding how much performance you can actually benefit from.
If you are editing 8K footage or are extremely pressed with time and have boatloads of cash, then can definitely opt for these two Notebooks.
I am not saying these are not useful but the question is do you really need these and can the money spent on these give you valuable time to finish your workflow faster?
If the answer is no. Then probably you don't need it. Also, if you are doing general office work or some coding these machines are not required.
Apple has made truly Pro Notebooks for Pro users like Content Creators, YouTubers, Filmmakers, Editors, and other professionals that want portability and insane performance.
For most Content creators a bigger display is an advantage for editing videos and even images. If I have to buy a Notebook for content creation I will definitely go with the 16 Inch model, despite the eye-watering cost. The 14 Inch MacBook is ideal for those who want more portability and maybe want to use an external monitor with the machine.
So, that's some initial thoughts about the incredible MacBook Pro 14 and 16. If you have some queries or thoughts, please feel free to share them in the comments.
Read More About the New Apple MacBook M1 Pro and Max.
Also, check out details for the Apple Airpod 3 and the Apple Home Pod Mini Below:
Apple Airpods 3: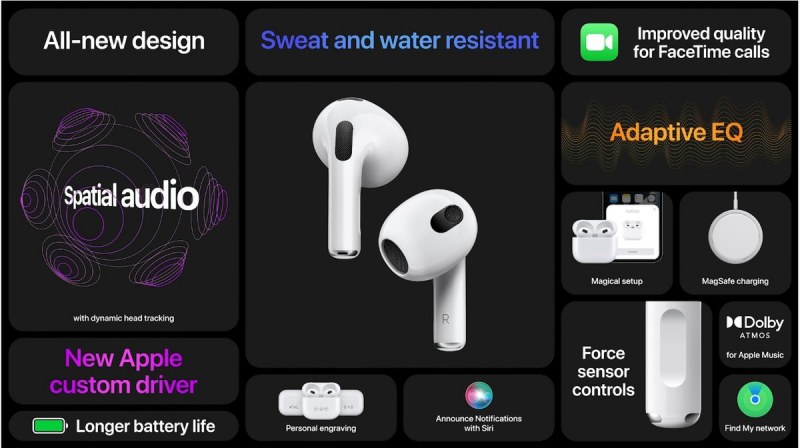 Apple's new Airpods are redesigned to offer better audio and comfort. For starters, the Airpods have water and sweat resistivity.
Moreover, the audio device supports Spatial audio and adaptive EQ. These features are also present on the Airpods Pro.
The pods come with a Force sensor that is used for pressure controls. It features a 'Hey Siri' voice assistant and supports Dolby Atmos.
Also, the device offers an AAC-ELD codec for face time calls that delivers Full HD audio. To help tune the sound in real-time, it supports Adaptive EQ technology.
In addition, the skin-detection sensor in the 3rd generation Airpods claims to recognize the earbuds whether they are in-ear, pocket, or anywhere else, and it pauses the playback when removed.
Above all, the battery life is improved and these offer 6 hours of audio playback and up to 4 hours of talk time. With the charging case, the total battery life is up to 30 hours.
The AirPods 3 supports wireless charging with the MagSafe custom. Interestingly, the 5 minutes charging gives the Pods about 1 hour of life.
The pricing of the Airpods 3 in India starts at INR 18,500 and will be available for pre-order from today.
HomePod Mini: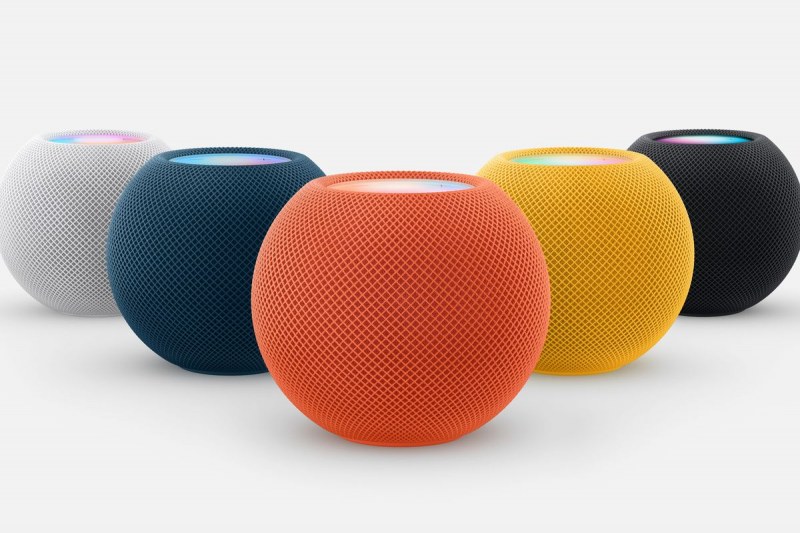 The HomePod Mini will be available in all-new vibrant colors – Yellow, Orange, Blue, White, and Space Grey.
The elegant Apple Smart Speakers weigh 345 grams.
Additionally, it supports a full-range driver and dual passive radiators for deep bass and crisp high frequencies.
A 360-degree sound field is made possible through a Custom acoustic waveguide.
The Homepod Mini comes with 4 microphones, specially designed for far-field communication and hearing voice commands.
Also, the HomePod supports Multi-room audio with Airplay 2.
Moreover, the device has touch control for play/pause, skip, skip back, Volume, and Siri.
It supports WiFi and Bluetooth 5.0, and is compatible with iPhone SE, iPhone 6 (& later) iPad Pro, iPad, iPad Air 2 & later, and iPad mini 4.
The pricing for the HomePod mini starts from INR 9900 and will go on sale in November.
Data Source for Benchmarks: