For the Gamers looking for ultimate performance, Asus has two new Notebooks for you – Asus Strix G15 and Strix G17.
Asus recently launched these new laptops with AMD's new Ryzen 5000H series processor and Nvidia RTX 3070 GPU.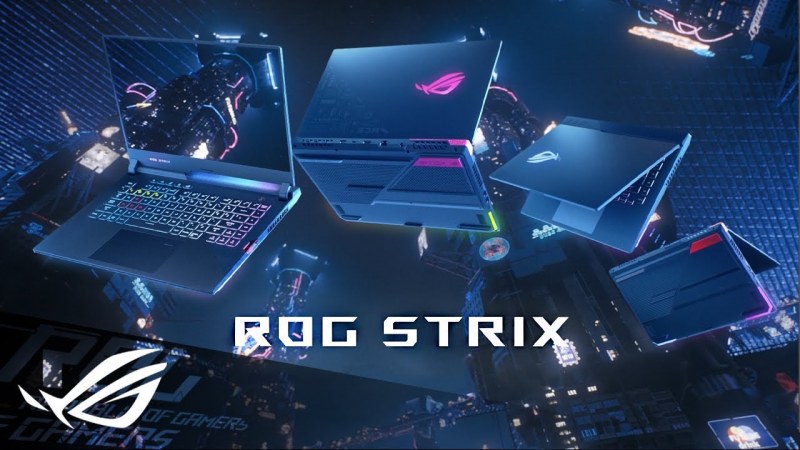 These new Strix laptops feature advanced tech upgrades that are available in the Asus ROG series gaming Notebooks to improve the performance and overall experience of the buyers.
Let's discuss the Key Specs and features offered by Asus Strix G15 and Asus Strix G17:
The Strix G15 and the Strix G17 come with similar specs however, they differ in screen size.
As the name suggests Asus ROG Strix G15 gaming laptop comes with 15.6 inches display whereas the Strix G17 has a 17.3 inches screen size.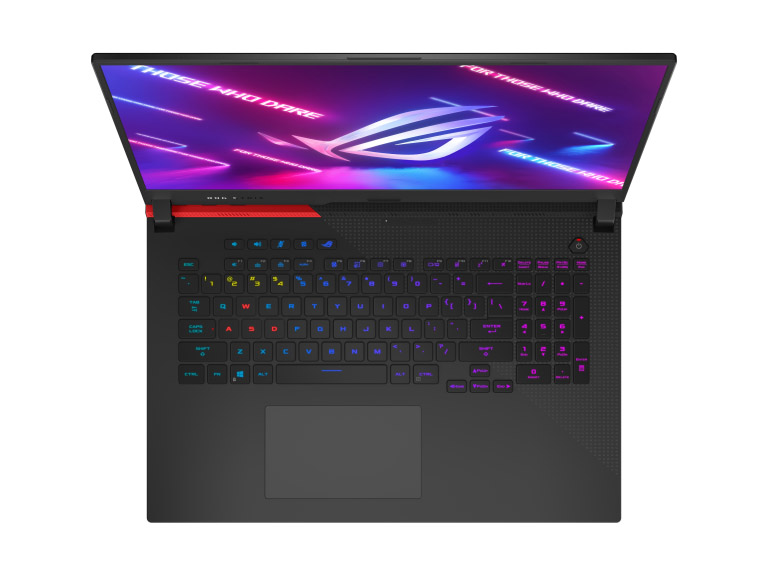 There are two choices available as far as the display goes. The first offers FHD (1920*1080p resolution) super Fluid with IPS panel technology. It has a 300 Hz refresh rate and a 3 ms response rate with 100% sRGB color gamut and Adaptive sync.
We get a WQHD (2560*1440p resolution) with an IPS panel, up to 165 Hz refresh rate, and a 3 ms response rate in the second choice. It has 100% DCI-P3 and adaptive sync.
For most gamers, the FHD display with a 300 Hz refresh rate is a good choice, so you can get the max responsiveness out of it. But for content creation, the more pixel-dense WQHD panel is a better choice.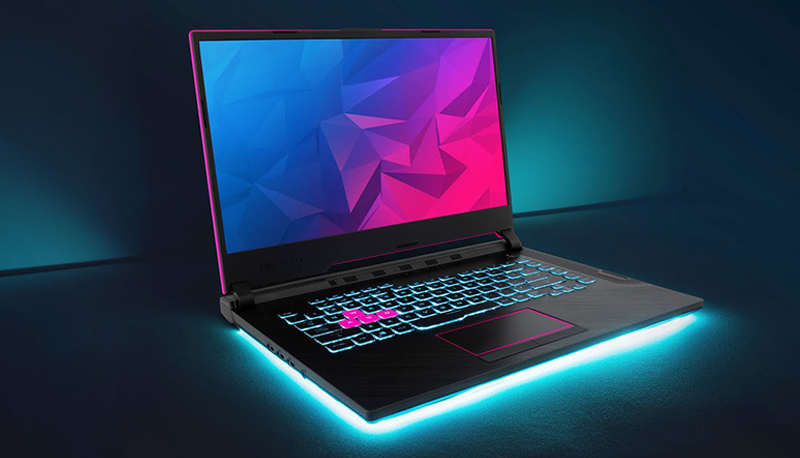 Asus is also offering a choice between the Windows 10 Home or Windows 10 Pro for some extra money.
As aforementioned, the machines are driven by Ryzen 5000H series processors.
The new Ryzen 5000 series AMD processor are crazy fast for single-core as well as multi-core tasks. This includes AMD Ryzen 9 5900HX and Ryzen 7 5800H.
They are based on a 7 nm FinFET manufacturing process.
The AMD Ryzen 9 5900HX has 8 cores and 16 threads. It clocks at 3.3 GHz with a boost frequency of up to 4.6 GHz.
On another side, AMD Ryzen 7 5800H chipset comes with 8 cores/16 threads. It clocks at 3.2 GHz and has up to 4.4 GHz turbo boost frequency.
It offers the latest NVIDIA GeForce RTX 3070 GPU with 8 GB GDDR6 VRAM on graphics. The other option is NVIDIA GeForce RTX 3060 graphics card with a 6 GB GDDR6 VRAM.
The storage space is up to 1 TB SSD. The notebooks come with two slots for PCIe SSD. Additionally, we have up to 32 GB DDR4 SDRAM (3200 MHz).
Asus Strix laptops offer a Backlit Chicklet keyboard with per-key/ 4 zone RGB lighting.
For connectivity, these come loaded with the blazing-fast WiFi 6 and Bluetooth 5.0 connectivity.
The power source is a 90 WHr battery with a 240W power supply.
The newly revealed laptops are thin and not too bulky (for a gaming machine) with an attractive look. The Asus Strix G15 weighs 2.3 kg whereas, Strix G17 measures 2.7 kg.
The port section comprises – 3* USB 3.2 Gen1 Type-A, USB 3.2 Gen2 Type-C, RJ45, HDMI 2.0b, and Audio combo jack.
The astounding notebooks arrive with dual speakers with Dolby Atmos technology. It supports Two-Way AI noise cancelation.
These amazing series of Asus Strix laptops are available in Original Black, Eclipse Gray, and Electro Punk colors.
The Asus ROG Strix G15 will be available from the first half of April 2021 for a price tag of INR 1,57,990 for Ryzen 9 5900HX and RTX 3070 GPU.
The other model i.e G17 has a price tag of INR 1,50,990 with similar specifications. It will be on sale from 22nd April 2021.
In case you are looking for a new Strix series laptop to purchase Asus has some of the best laptops available currently in the market and some of these are available for a discounted price.
Current Offering in the Asus Strix Series Available in the market:
Asus has currently three best-selling models available in the market in the Strix Series. Let me share the details in case you
Asus ROG Strix G15 (2020) (Intel i7 and GTX 1650 Ti)
Model – G512LI-HN057T
Powering the machine is the Intel Core i7 10th Gen – 10750H that comes with 6 Cores and 12 threads architecture.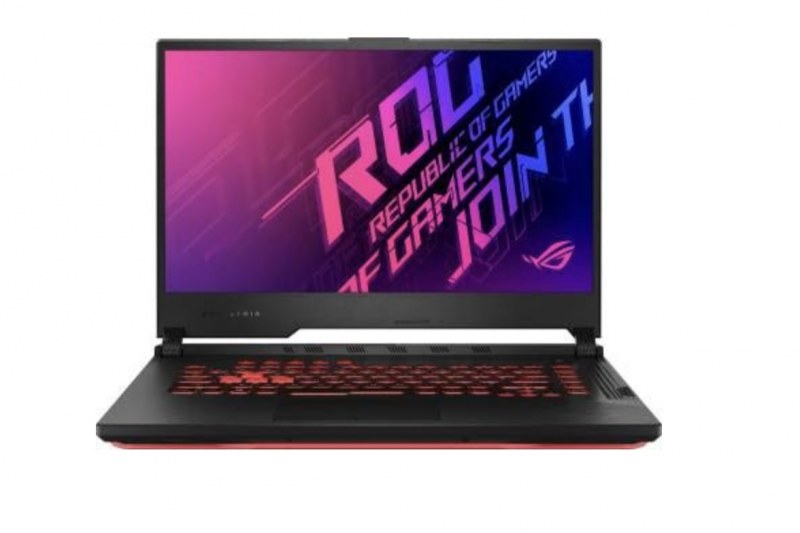 Additionally, we have got the Nvidia GTX 1650 Ti ( 4GB GDDR5 VRAM) graphics card to play all modern games.
The Graphics card is not the most powerful, but it can easily play most of the titles on medium settings.
Furthermore, we have got 16 GB of DDR4 Ram, which is sufficient for all the gaming and content creation needs.
Also, there is 512 GB NVMe SSD and we have got Windows 10 Home.
The Gaming laptop comes with a 15.6 Inch Display that offers a 144 Hz refresh rate – ideal for playing FPS games such as CS:GO or Volorant. The display has three narrow bezels with an 81.5% screen to body ratio.
The laptop comes with an exceptional cooling system and a red-colored theme with a backlit keyboard and a LED RGB Strip below the laptop.
The Strix G15 is available for an affordable price tag of Rs. 88,990 currently after getting some price drops and discounts.
Asus ROG Strix G15 (Intel Core i7 and GTX 1660Ti)
Model – G512LU-AL012T
If you have a slightly higher budget, I will strongly recommend to go with this model. It has the same configuration and design as the above mentioned laptop but comes with one major upgrade – the graphics card.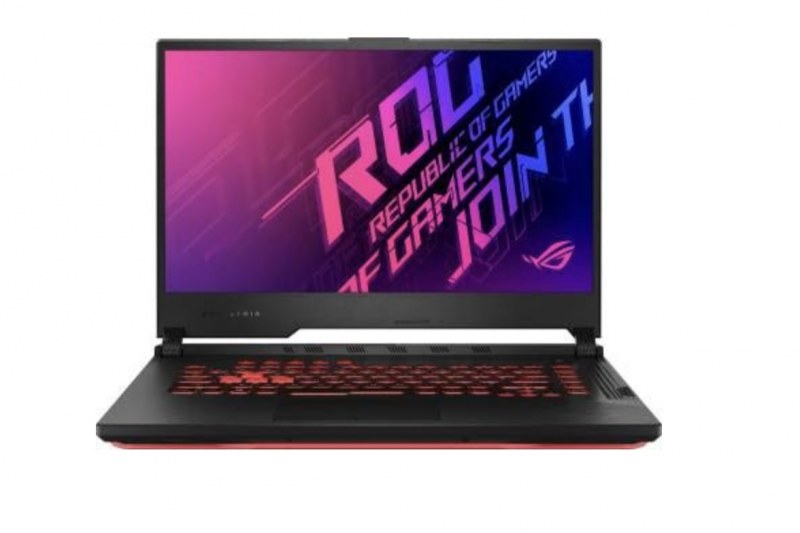 The Nvidia GTX 1660 Ti is an excellent graphics card that can offer up to 50% more performance over the Nvidia GTX 1650 Ti depending on the game title.
The Strix G15 with the Nvidia GTX 1660Ti is available for Rs. 99,990, about Rs. 12000 higher than the base model with the GTX 1650 Ti.
I will never get the 1650Ti model if gaming is my key requirement. The GTX 1660 Ti comes with 6 GB of GDDR5 VRAM and will offer a significant boost in FPS in all games.
By spending additional 12K, you can easily get a 30 to 50% boost in the Gaming performance, which I think makes this laptop more value for money.
All the other specs are the same; the only difference is the presence of a more powerful graphics card.
Asus G17 (Powered By Intel Core i7 and GTX 1660 Ti)
Model – G712LU-H7015T
Also, if you are looking for a large display laptop, then can opt for the 17 Inch display – Asus G17.
It comes with the same configuration as the Asus G15 but has a 17-inch IPS LCD panel with FHD resolution and 144 Hz refresh rate.
The Asus G17 is a bit heavy due to the added display size and slightly more battery capacity – it weighs 2.8 Kg.
Powering the laptop is the Nvidia GTX 1660 Ti graphics card with 6 GB VRAM, and also it has got the Intel 10th Gen Core i7 10750H processor that comes with 6 Cores and 12 threads.
Furthermore, we have got 16 GB of DDR4 Ram and 1 TB of SSD Storage space. The laptop is available for purchase for Rs. 106,990, and there is also a slightly cheaper model with a 512 GB SSD available for Rs. 102,990.
I think you can opt for a 1 TB SSD as modern games take a lot of storage space and you will probably regret later not buying a laptop with sufficient space.
Also, if you are looking for a 14 Inch Gaming Laptop can also check out the Asus ROG G14.
Written By Heena Makwana, Edited By Kanuj