Asus ROG Strix SCAR 15 and SCAR 17: Launch in India with unique design and powerful CPU & GPU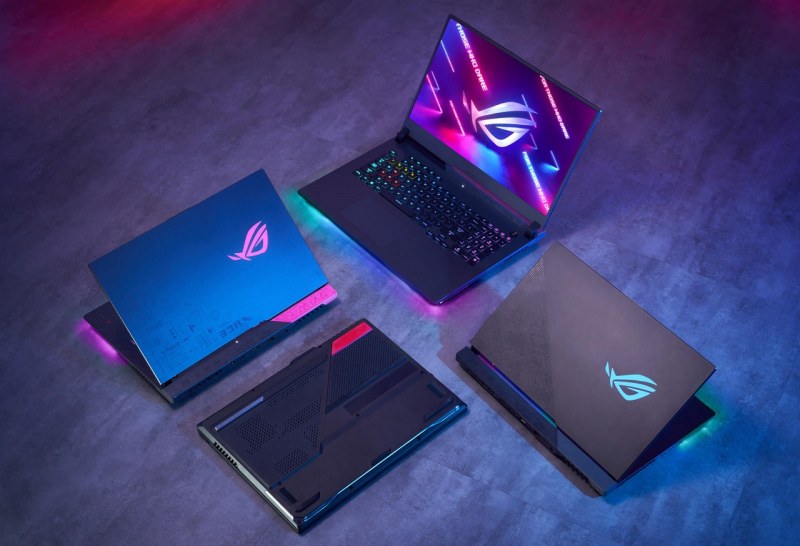 The Asus Republic of Gamers launched a new series of gaming laptops in India.
The new series comes with the latest AMD Ryzen 5000 series mobile processor and the powerful NVIDIA RTX 3000 series GPU.
If you are looking for ultimate performance gaming machines – there is no need to look any further, the Strix Scar offers you top-of-the-line hardware that is excellent for gaming and content creation.
The notebooks come with a cutting-edge cooling technology that offers an extended heat spreader.
The SCAR series has a unique design. It is encouraged by athletic apparel. The RGB illumination strip is under the screen and has a glowing ROG logo on the lid.
This series includes the flagship gaming laptops – Asus ROG Strix SCAR 15 and Asus ROG Strix SCAR 17.
This gaming beast integrates the latest innovations from Asus. The company is using one of the fastest display panels that offer a 300 Hz refresh rate and a 3 ms response rate.
This is ideal for playing modern games and will also help you improve your gameplay and have the edge over your rivals.
The Notebook comes with a very comfortable optical-mechanical keyboard. The keyboard is very durable and easy to type and game on.
Furthermore, the machine has got an improved touchpad with an 85% larger area and a glass surface to ensure that it is precise.
Let's dive into the specifications and features offered by Asus ROG Strix SCAR 15 and 17 gaming laptops.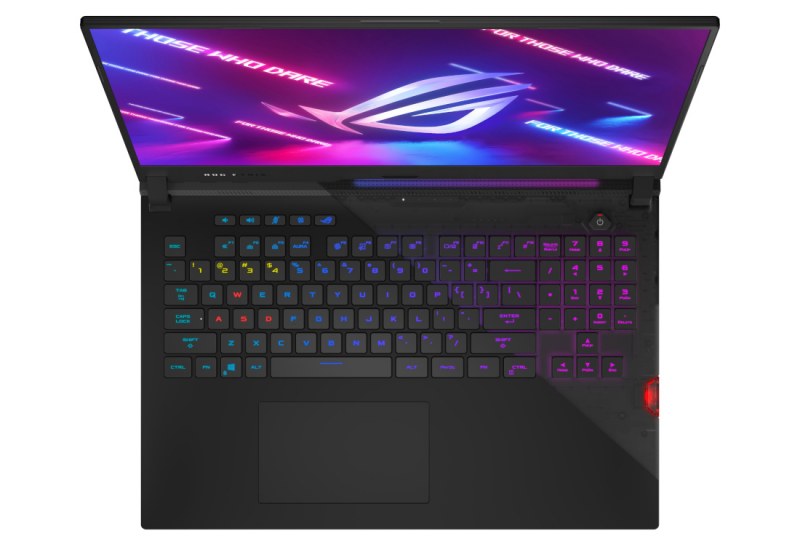 As aforementioned, the new SCAR series gaming laptops arrive with one of the best displays that you can get on a gaming machine.
The Asus ROG Strix SCAR 15 has 15.6 inches screen, whereas Asus ROG Strix SCAR 17 has 17.3 inches screen size. Both the series own an IPS-level panel.
Both the gaming laptops are available in two display variations. The FHD (1920*1080 p resolution) display notebook has up to 300 Hz refresh rate and a 3 ms response rate. It has Adaptive-Sync and a 100% sRGB color gamut.
Another variation comes with a WQHD (2560*1440 p resolution) display. It comes with a 100% DCI-P3 color gamut and adaptive sync display.
The models are available in Windows 10 Home and Windows 10 Pro operating systems. Here, you will get two options with a Graphics card – NVIDIA GeForce RTX 3080 (16 GB GDDR6 VRAM) and NVIDIA GeForce RTX 3070 (8 GB GDDR6 VRAM).
Additionally, we will get two powerful processor alternatives with this gaming machine.
AMD Ryzen 9 5900HX – 8 cores/16 threads, 3.3 GHz base clock frequency, and up to 4.6 GHz turbo boost.
AMD Ryzen 7 5800H – 8 cores/16 threads, 3.2 GHz base clock, and up to 4.4 GHz maximum boost frequency.
The notebooks pair up to 32 GB + 32 GB DDR4 RAM (3200 MHz) and 2* M.2 SSD slot with up to 2 TB storage support.
Powering the device is a 90 Whr battery with a 240 W power adaptor. The SCAR 15 weighs 2.3 kg, while SCAR 17 measures 2.7 kg. The laptops are moderately light.
Port section includes – 3* USB 3.2 Gen1 Type-A, USB 3.2 Gen2 Type-C, RJ-45, HDMI 2.0b, and a combo jack.
The keyboard supports per-key lighting with a 0.2 ms response time. It holds 4* speakers with Dolby Atmos technology with two-way AI Noise cancelation.
The SCAR 17 has a starting price of INR 2,34,990. It will be on sale from the first half of April 2021.
Asus ROG Strix Scar 15 is available from Amazon India with a discounted price tag of INR 1,99,990.
This laptop offers you a one-month free subscription to Xbox Game Pass.
Asus has also launched the new TUF Dash F15, Asus Zephyrus G15, and Asus Zephyrus G14 gaming laptops recently in India.
Specs from Asus ROG Strix Scar 15 (2021):
Model number – G533QS-HF083TS
AMD Ryzen 7 5800H processor – 8 cores/16 threads, 3.2 GHz base frequency, up to 4.4 GHz maximum turbo boost, and 16 MB cache
Dedicated NVIDIA GeForce RTX 3080 Graphics card – 8 GB GDDR6 VRAM, ROG Boost up to 1645 MHz
16 GB DDR4 RAM (3200 MHz) – Dual-channel RAM (2*8 GB), can be expanded up to 64 GB with a 2* SO-DIMM slot
1 TB M.2 NVMe PCIe 3.0 SSD – comes with additional SSD slot
Price – ₹ 1,99,990
Written By Heena Makwana