Google unveiled the new Google Pixel 2 and Pixel 2 XL smartphones yesterday at an event in The US. Both the new phones are the successor to the last year Pixel phones and come with the  " Made By Google" marketing campaign.
Is Google turning into Apple With More Premium Phones?
Google this year acquired HTC's mobile division, and over 2000 Engineers worked on the new Pixel phones to make sure they are extraordinary.
Google long back changed its strategy from making an affordable high-end phone (Nexus) to a more expensive phone which can rival the iPhone.
Pixel 2 and Pixel 2 XL – Display, Price, Availability
The Pixel 2 and Pixel 2 XL are both very similar in terms of Hardware and specs. The major difference lies in the screen size and battery capacity.
The Google Pixel 2 comes with a 5.0 Inch Display With Full HD Display (1920*1080) pixels with AMOLED Display panel. On the other hand, the Pixel 2 XL comes with 6.0 Inch pOLED display with a bezel-less, 18:9 aspect ratio. The screen is also very high resolution, with QHD+ 2880*1440 pixels.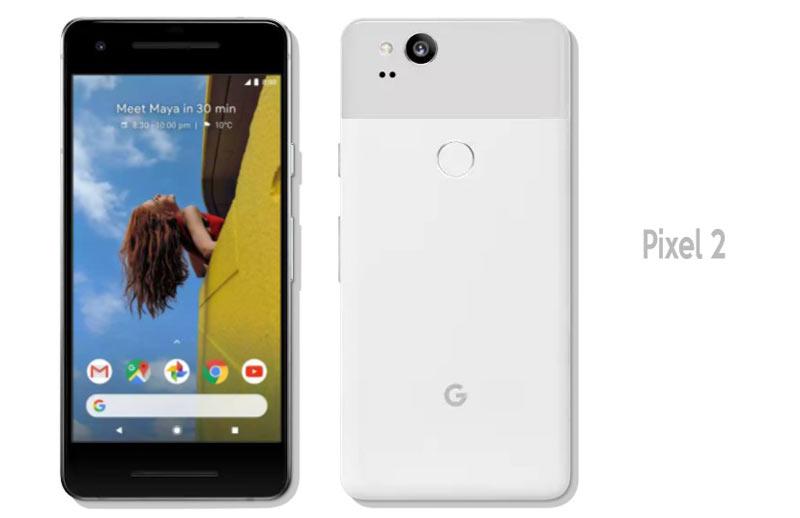 There are bezels present on both the phones, though on the smaller pixel they are more prominent while the XL 2 looks more modern like the Samsung S8 and iPhone X.
The display edges are curved and look more like the Lg G6.
The Pixel 2 will retail for $649 while the Pixel 2 XL will be priced at $849. India price is expected to be Rs. 61,000 for the Pixel 2 while the Pixel 2 XL will cost Rs. 73,000 for the 64 GB version. There is also 128 GB version of both the phones which will cost more.
The Pixel phones will be available after 19th of October, and we will have an announcement to see if Flipkart or Amazon is an online partner for the new Pixel phones.
Design, Colors, Stereo Speakers, and Missing Headphone Jack
Both the pixel phones come with a similar design language like last year phones with Dual tone back cover. There is metallic uni-body design while the upper part of the rear cover is made from hardened glass to improve signals and create a distinguished look.
Pixel phones are not as flashy as the Samsung 8 or HTC U11 or the new iPhone X but look different and more functional. The front side even on the Pixel 2 has Dual Stereo speakers which take up some space at the top and bottom but offers a better sound quality.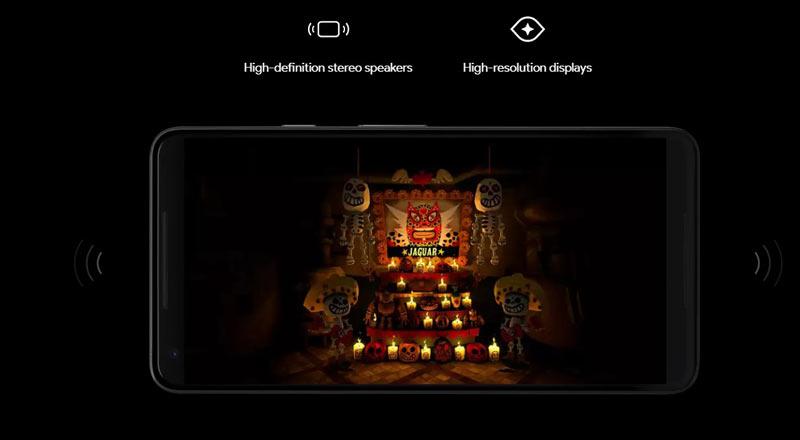 At the sides, there are these new neon buttons – orange and green which adds some color to the phones. Google has not ditched the fingerprint scanner, and it is still present on the back side.
Though they have killed the 3.5 mm headphone jack as was pointed out in many leaks, and you instead get a dongle. There is a USB Type C Port at the bottom which you can use for charging and connecting to other devices.
The Pixel 2 comes in three colors – Black, White, and Kinda Blue, while the large Pixel phone will be available in black and a white variant.
Pixel phones are not very thick and measure 7.8 mm in thickness and 143 grams (Pixel 2) while the Pixel XL 2 has 7.9 mm thickness and weighs 175 grams.
Top 10 Special Features – Whats Different
Google is not a specialist when it comes to making great hardware, but world-class software has been their forte, and they have added some of the magic to new pixel phones.
1). Google Lens
The new Pixel phones come with a new functionality called Google lens which allows you to point your camera to an object and google will tell you what that object is.
2) Identify Music
 You can enable this feature to make your phone listen to any playing music, and it will be able to tell you the track name and details.
3) Squeezable Edges
You can launch the Google assistant by squeezing the edges of your phone, a feature which Google has borrowed from HTC.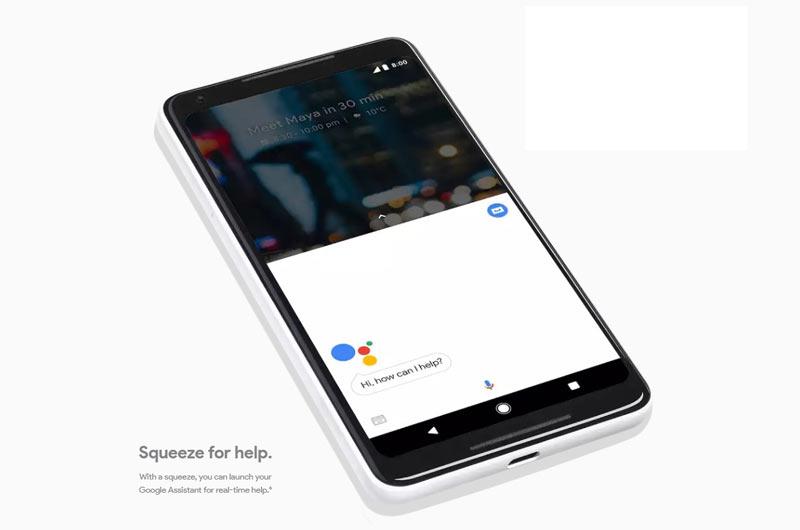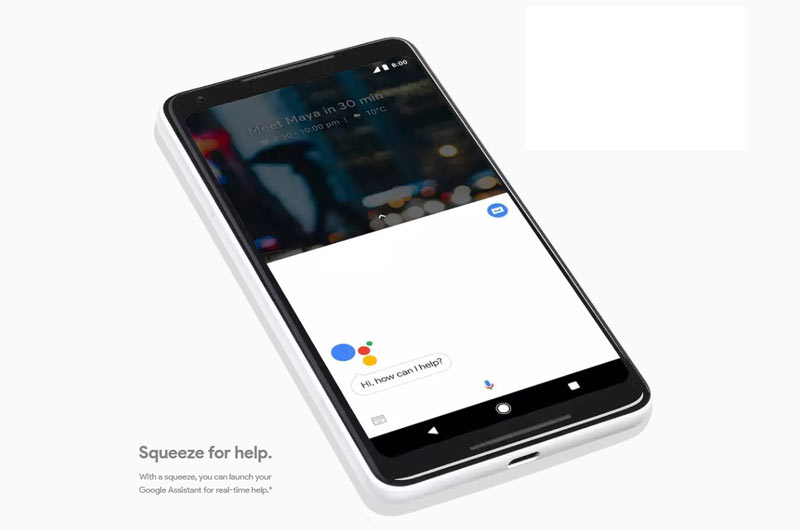 4) Always On Display
 While it is not something new, the pixel phones show date and time along with some more customized widgets on the home screen when the phone is idle.
5) Search Bar
 The new phones come with a redesigned search bar which is placed at a more prominent location, below the icons on the home screen to make it more easy to search things.
6) Virtual Reality and AR
 Also, Google showcased the new Virtual reality Headset – Daydream. The new Daydream headset comes with improved user experience and will be available for a Price tag of Rs 7,999. There is also AR support, and Google uses machine learning and AI capabilities to improve the user experience.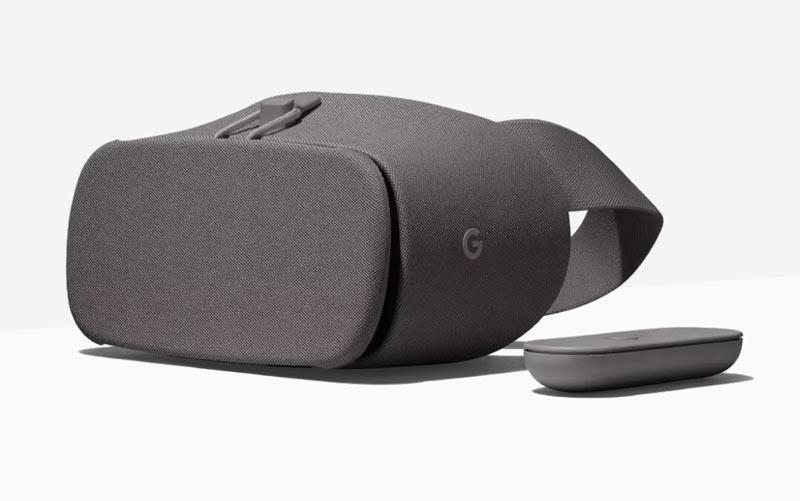 7) Google Pixel Buds
 Google has also launched the rival to Apple Airpods, and the new wireless headphones are called as Pixel buds. Pixel buds also use the machine learning and AI to translate 40 languages in real time. The Pixel buds cost $159 and will be available later in November.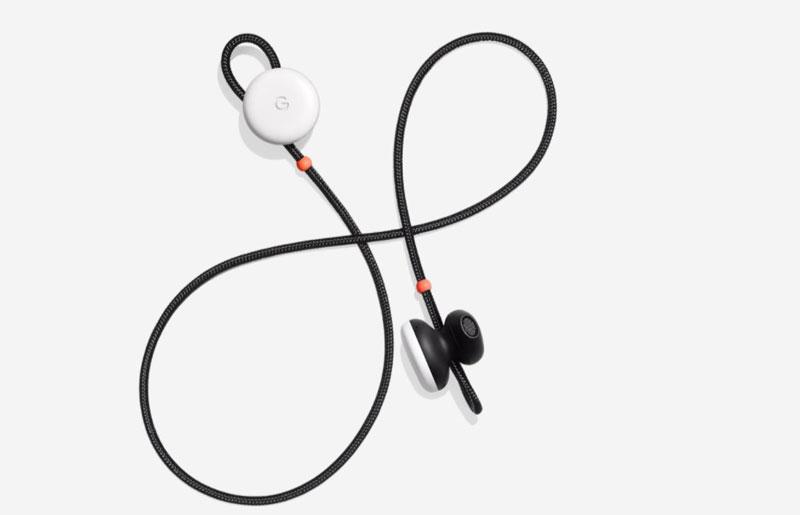 8) Future update
That is one of the main reason to buy the pixel phones as you get the Android updates first. Google has said they will provide the security updates for next 3 years for pixel phone owners. It is obvious you will get the Android P, and further Google OS updates with the pixel.
9). USB Type C 3.1, NFC, Wi-Fi 2.4G + 5GHz and Bluetooth 5.0
These are the latest standards in terms of connectivity and Pixel phones offer you super fast data connectivity with these options.
10).  Waterproof and Dustproof
Pixel 2 and Pixel 2 XL comes with an IP67 rating and also have Corning Gorilla Glass 5 protection on display.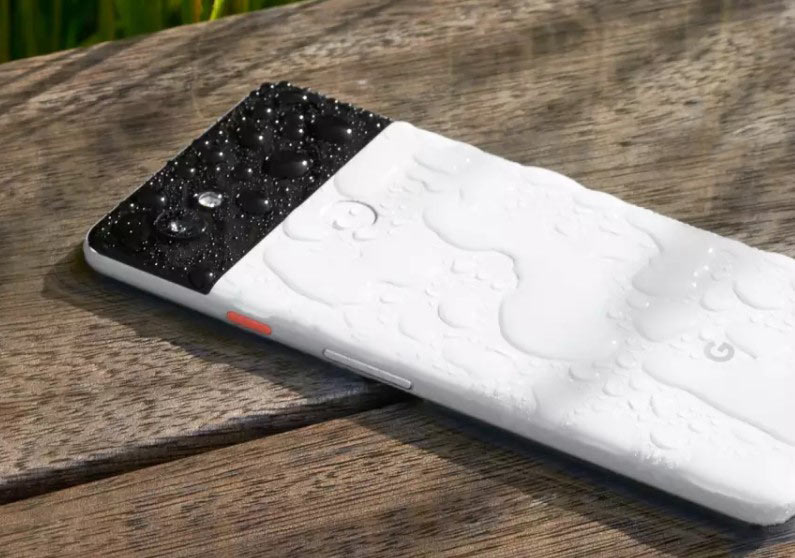 Some Cons for the Pixel Phones
So those were the top features, but here is one flaw or we can say disadvantage of buying the pixel phone – you can only use a single sim with the pixel phones.
The Dual sim support is lacking in the Pixel 2 and Pixel 2 XL.
Lack of micro-sd card support – the Pixel phones come with internal storage of 64 GB or 128 GB and Google is also offering unlimited cloud storage for all your videos and images taken till 2021. But there is no micro-sd card support.
Aforementioned, Google has removed the headphone jack, and you will have to use a connector to plug a 3.5 mm headphone.
Indian love dual sim and micro-sd card… Google. Where are we going to put the secondary JIO sim?
Hardware Specs and OS
As Google mobile hardware division head pointed out there is very little left for differentiation for hardware Google has mostly focused on the user experience.
Both the smartphones come with the top of the line Qualcomm Snapdragon 835 Processor clocked at 2.35 GHz and has the Adreno 540 GPU.
Google has added 4 GB of ram for a smartphone which probably you will use for 2-3 years. Unlike, Oneplus or even Samsung Note 8 which come with more Ram.
The Pixel phones come with Android Oreo 8.0, though some of the leaks suggested it may come with 8.1 version. Google has also added many software features as already described above.
The Worlds Best Cameras
Original Pixel phones came with the best cameras beating the Samsung S7 edge; now Google has done it again the new Pixel 2 camera offers incredible photography experience.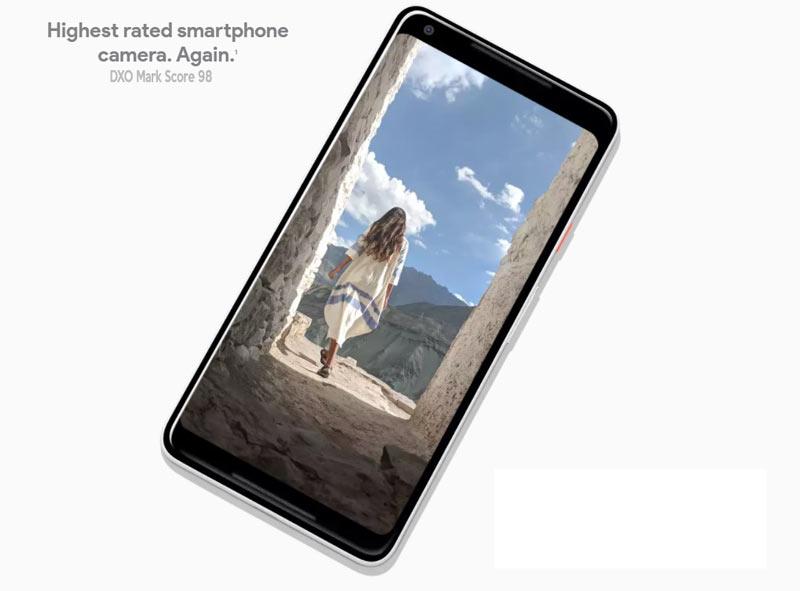 It is the best camera in the world as claimed by Google and dethrones the Samsung Note 8 and iPhone 8 plus. The Pixel 2 and Pixel 2 XL has the same camera modules.
As per DXo Mark the camera on pixel 2 scores 98 which is 4 points higher when compared to iPhone 8 Plus and Samsung Note 8.
Google has used a single camera lens at the back with 12.2 MP resolution and 1.4-micron pixel size. The camera comes with f/1.8 aperture lens and has laser autofocus and dual pixel phase detection.
The pixel size of the camera lens is large to capture much more light and offer great low light shots. The camera comes with Optical image stabilization as well as Electronic Image stabilization making the video footage very stable.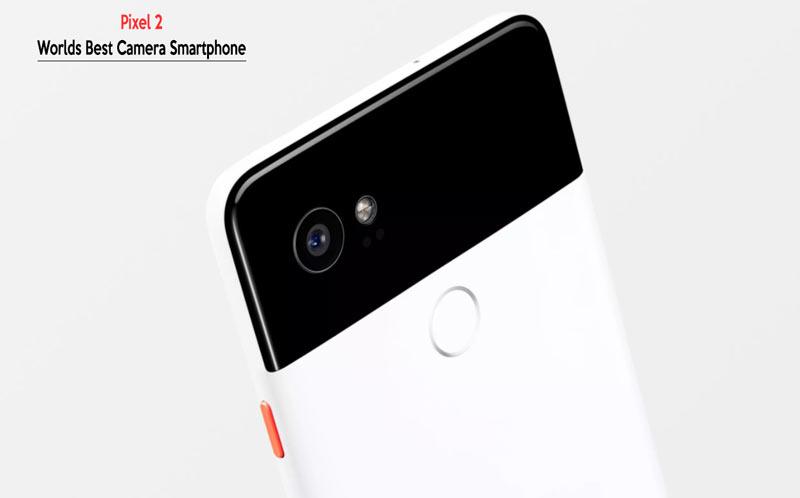 Other Camera Features
Notably, the camera can record 240FPS slow motion at 720p, 120 FPS slow motion at 1080P and there is also 4K video recording support at 30 FPS.
I was worried how this single camera would compete against dual cameras, to take portrait mode photos with blurred background. Google has added their AI and machine learning magic here; they even took a pot shot at rivals who are using the dual camera setup.
The new pixel phones can click an image using the single camera, and Google algorithm can process the image to create a background blur.
This feature works for both the rear camera as well as the front selfie camera. The front camera comes with an 8 Megapixel lens with f/2.4 aperture also has a sizeable 1.4-micron lens to make sure your selfies are gorgeous even in the low light.
Hmmm…………. Very…Impressive cameras…. Ask More of your Phone.
Battery Life
Last but not the least, the Pixel phones come with superfast charging ability which can charge your phone to work for 7 hours with just 15 minutes of charging time.
The Pixel 2 comes with a 2700 mAH capacity battery while the Pixel 2 XL runs on a 3520 mAH capacity battery. The battery capacity is almost same when compared to the last year pixel phones.
Initial Thoughts Pixel 2 Phones
Both the phones look very impressive, especially the larger one with an 18:9 display and a bigger battery. The camera is world class, and software experience is going to be flawless.
While for people who love photography the camera is a big positive to choose pixel over the Samsung, LG, and HTC offers plus you will also get the early software and security updates from Google.
The lack of Dual sim and micro-sd card are I think the low points while all else looks great for the new Pixel phones. I am even enticed to buy one and upgrade from my Samsung S7 …. are you thinking about an upgrade let's discuss in comments.
Check Out Our Latest Video and Subscribe to Candytech Channel!!!