Jack Ma Success Story: Invaluable Lessons We Can Learn from Him
"Alibaba"- as magical as the name sounds, is the founder of this Chinese e-commerce company. But though magic happens within the blink of an eye, the efforts behind making it happen is not an overnight phenomenon.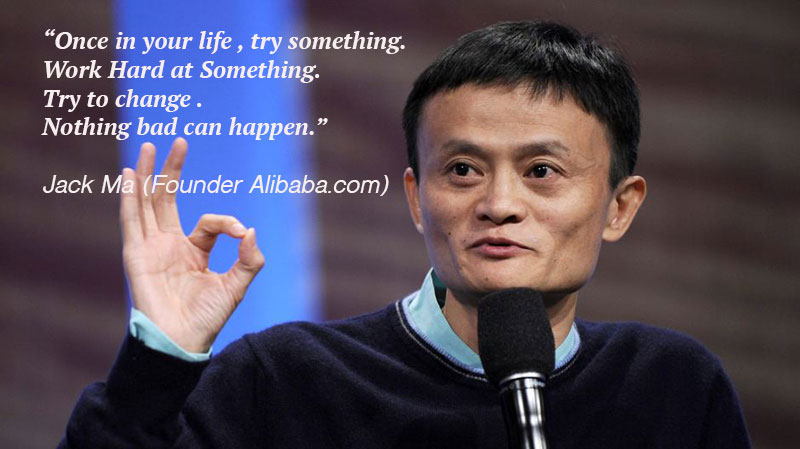 The magicians in context here is none other than the Chinese business Magnate- Ma Yun or as we all better know him- Jack Ma. Known to bring the name of China to the forefront in the league of e-commerce ventures, Jack Ma is an inspiration to budding entrepreneurs not only within China or Asia but across the world.
I chose to name my company 'Alibaba' to reflect that the Internet is a "treasure island".

— Plaid Jack Ma (@Plaid_JackMa) July 1, 2015
It's not feasible to summarize his attainments in words, but let's try and fetch some invaluable lessons from his life and success story and put it across through the medium of words.
It's about Balance!!
Striking a balance between your source and your application is the key to making any business a success. No matter how small or meager the capital you start from, it shouldn't stop you from thinking big.
From a tourist guide to foreigners in his early days in China to building a platform for Chinese businesses on the internet, he's piled up every brick on his own to make this huge structure-Alibaba group of companies stand.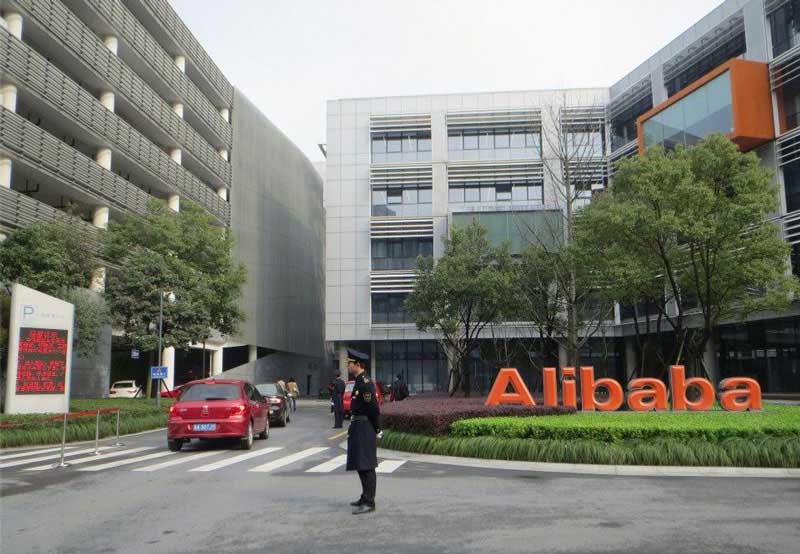 He started the company called 'China Yellow pages' with around $20,000 in 1995 along with his wife and some friends and churned around $800,000 in 3 years. Quite good enough for a beginner and moreover bringing China to be known in the global market.
And when you are small there's no fear of losing much and every step is worth the risk. In the words of the Magnate himself," You're heavy, I'm small. When I'm small I can jump. You're heavy, you can't jump."
Desires can take you places!!
The reason Ma took to a trivial job of a tourist guide is his inquisitiveness towards learning and practicing English, conversing with foreign tourists and he continued to do so for almost 9 long years. In fact, his name Jack is actually given to him by a pen pal whom he befriended during these days.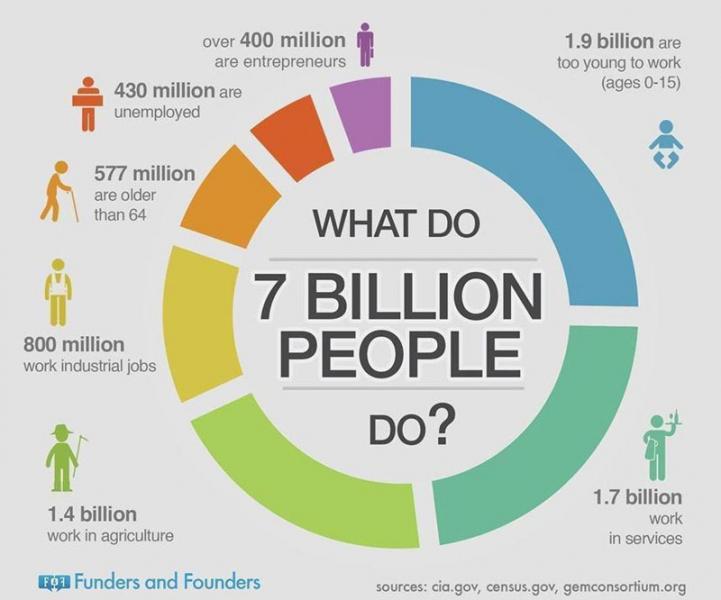 We wonder how proud the pal must be now- Jack is not a dull boy after all!! He pursued his college education in English Majors and took up the job of a lecturer in English and International trade later on.
This keen interest in English and trade proved to be of all the worth when he landed in the U.S and got acquainted to the magic wand- the INTERNET!!! There were days when he was getting used to the Internet and now the internet is getting used to him!!! Whoa… this is what we call an invisible line between what you desire and what you deserve.
Deep in their roots, all flowers keep their light!!
Who says true patriotism is only shown on the waterfront! Patriotism is making your nation proud and respectable in whatever way one can. Be it through literature, culture, gallantry, technology or business. Today Ma is synonymous with the B2B and B2C revolutions in China.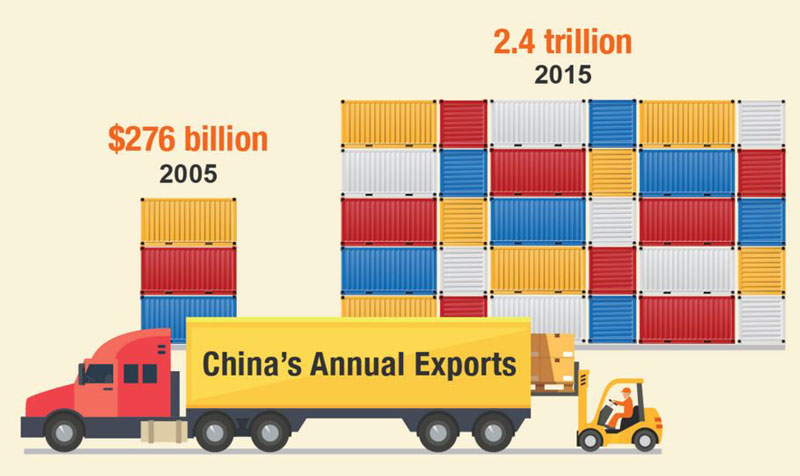 Though he learned about the nitty gritty of the Internet in the U.S, he chose to give his native a recognition in the virtual world a priority. His company based in the People's Republic of China is nothing inferior to a Renaissance in the industrial revolution of the nation. Started as a small scale venture with a group of around 17 friends, Alibaba group of companies currently serves 79 million members across 240 countries & territories.
Chinese history would definitely owe him a page in years to come. With Alibaba, a lot of young & budding venture capitalists have come forward and given B2B & B2C commerce a new definition with the ease and prowess with which businesses across the globe are interconnecting & communicating.
Be hopeful, not naïve…
In the early 90's like most of the people non-technological background, Ma too was not too familiar with the 'INTERNET'. At the dawn of Y2K, Ma proceeded to the U.S to get acquainted with the internet.
In this rendezvous with the web world, he got to know that unlike most of the other developed nations China was not represented enough on the map of the Internet. Taking this as an opportunity to build fame for himself and recognition for his country, Ma and his friend built a not so fancy Website with information on China.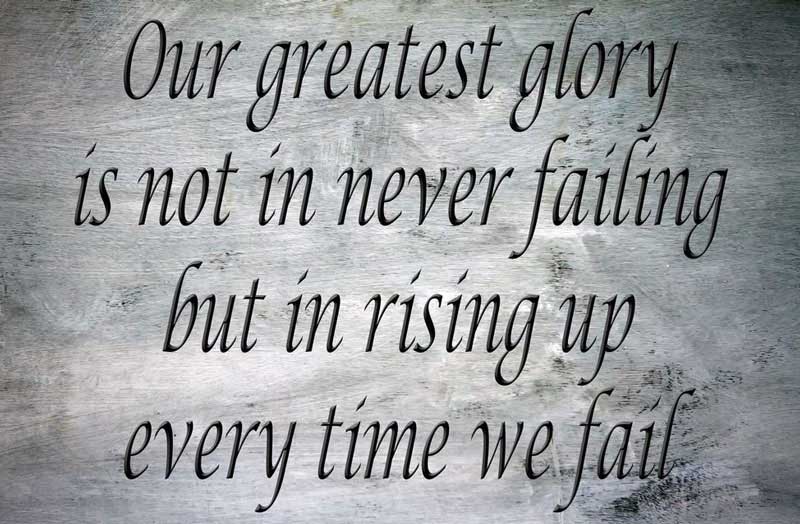 A few hours into the making, Ma already started getting responses from people back in China. Recognising the opportunity and banking on it, Ma developed the 'China Yellow Pages'. Though new, he was hopeful of making a breakthrough with a rather new tool at hand- the Internet.
From being a son of storytellers to being a story for tellers…
Ma Yun was born to a couple of traditional musician storytellers. Taking cues of traditional tales from his parents, Ma would leave a mark on the memories of tourists about the Chinese culture & traditions.
What he's been doing all these years is not much different though. He has since then been leaving imprints on the global business path through his breakthrough ideas in e-commerce and retail internet marketing.
He's been an ecstatic example of how one can rise to heights with sheer hard work and the mettle to identify opportunities and build an entire conglomerate out of it. Sounds like an addition to the modern day Chinese tales of success ha!!
With great power comes great responsibility.
In the year 2010, Ma was awarded the prestigious 'Asia's Heroes of Philanthropy by Forbes Asia. He's been elemental in providing aids and extending a helping hand towards disaster relief and upliftment of the poor and the downtrodden not only in China but across Asia.
He's also on the board of 'The Nature Conservancy Program' and is the first Chinese entrepreneur to make it to this organization. He and his family have given up on the consumption of "shark fin soup" forever in response to the criticism across the world against the practice of killing sharks for their fins.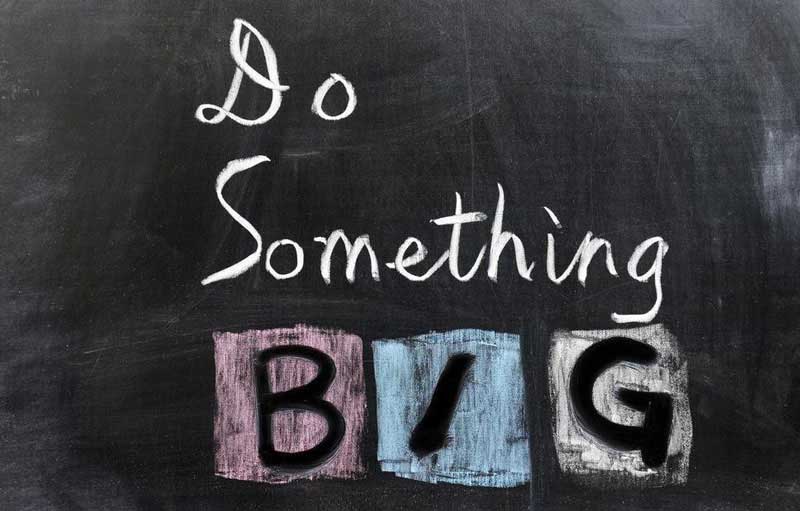 Over these years, he has established himself as a profound environmentalist, as a responsible entrepreneur, and even responsible citizen.
His environmentalist activities span the boundaries of China & Asia at large, evident from his recent gesture of purchase of a conservation land of about 28,000 acres in New York. Talk about giving an equal share to the society from what you've made from it- Jack Ma is definitely on your list!!!
Lessons from the past notes for the future!!!
Quoting from his dark days in the past Ma mentions, "If you don't give up, you still have a chance. And, when you are small, you have to be very focused and rely on your brain, not your strength." Holding on to for what has driven you till now and believing it will work is what will make it happen.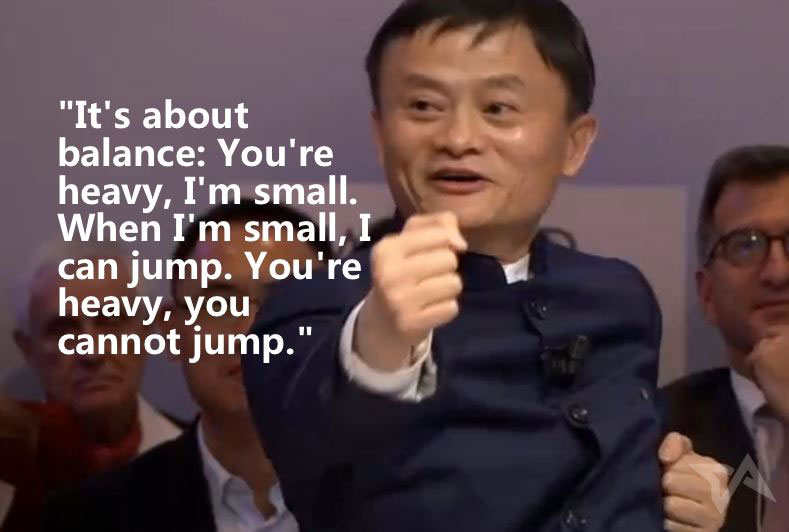 "Today is cruel, tomorrow is crueler, and the day after tomorrow is beautiful." So, believe that there is going to be a day after tomorrow. Jack Ma has seen tremendous highs & lows before reaching the visible high but he has always optimistic about his aspirations & capabilities.
When he had called upon a group of friends to put forth the idea of commencing Alibaba, none apart from one banker supported not his idea but his conviction. Rest of the others believed that such a vague idea would never thrive.
But Ma insisted that the weirder the idea, the greater the possibility of it clicking. He has always believed in thinking big and asserted, "It doesn't matter if I failed. At least I passed the concept to others. Even if I don't succeed, someone will succeed." Hmm… so much of positivity is contagious!!
Credits to your team goes a long way
If you've ever noticed or glanced at the statements Jack Ma makes, his sentences are full of 'WE' and not 'I'. Throughout his epic journey of bringing up the Alibaba group of companies, he's always given his team the due credit that they deserve.
It's always important to keep together all the people who've accompanied on the uphill to success. And this ardent businessman has never let go of this precept to prosperity. In one of his interviews in his early days at making Alibaba a name to last forever, he said," If we're a good team and know what we want to do, one of us can defeat ten of them."
He's always been a believer in the energy of the youth and the evergreen passion and perseverance that is associated with the young members of the society and has a surmise that the youth has the power of never giving up.
Blend up your work and passion
"If we go to work at 8 a.m. and go home at 5 p.m., this is not a high-tech company and Alibaba will never be successful. If we have that kind of 8-to-5 spirit, then we should just go and do something else." His words are an extension of his passion and mirth towards work.
Why does each one of us want to leave work on time? So that we could get to spend a little time on what we love to do? What if your job is what you love to do? Then, the 8- to- 5 criteria don't exist at all and your work becomes more fun than play.
Such was the exhilaration of this pale looking yet 'mighty at heart' Chinese gentleman. So what's your game that can keep you the whole night without the need for "My time"!
Do not follow…LEAD!!
The biggest strand that made Jack a huge phenomenon is that he thought of doing what nobody else did. He found the gap that lied in the huge bridge that was about to interconnect the world in no time. Building the gap is what got him to build his dream, the dream that is larger than life today.
He could have easily chosen to follow like many else did. But had that happened, this would have been the story of another Jack but this one. His take on competition and leading is worth a read, "you should learn from your competitor, but never copy. Copy and you die!!"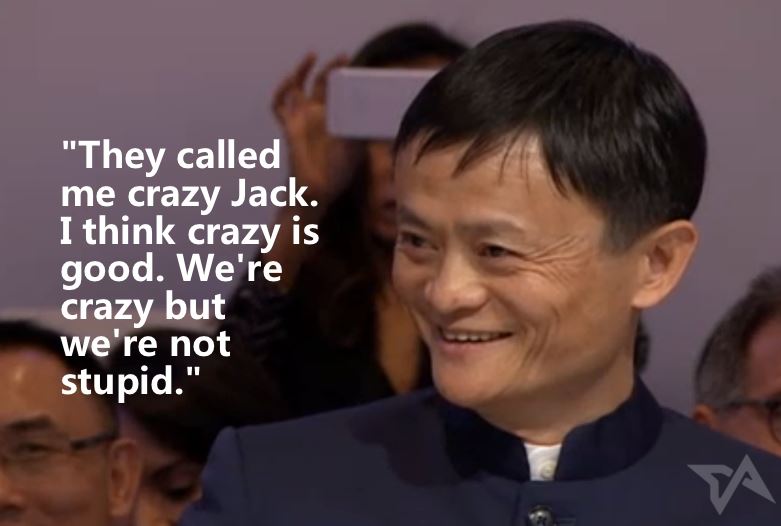 Having a foresight and thinking large are the keywords to execute the idea of making a business run. Think what nobody else has delivered what nobody else could, and materialize what nobody will. While working on something different, work differently.
His belief on leading and following, in his own words, "Intelligent people need the fool to lead them." When the team's all a bunch of scientists, it is best to have a peasant lead the way.
His way of thinking is different. It's easier to win if you have people seeing things from different perspectives." One of his strongest ideology is that a solution for an existing social problem could be a great idea for a thriving business.