It is more than a year since the Jio Phone 2 was launched, now the JIO phone 3 5G is expected to launch in 2021.  The planning for the rollout of the 5G network has already started in India and it is in the trial stage.
The deployment for 5G can take at least 2 years, so the expectations are that we may see the commercial launch of 5G by JIO in the second half of 2021. Also, the 5G Jio Phone will only launch once there is a commercial launch of the 5G network by the company.
The 5G phones are going to be more demanding on hardware and Jio may launch the first Android bases phone to offer users a great experience to enjoy the faster data benefits rather than going with the KaiOS to launch a feature phone-like device.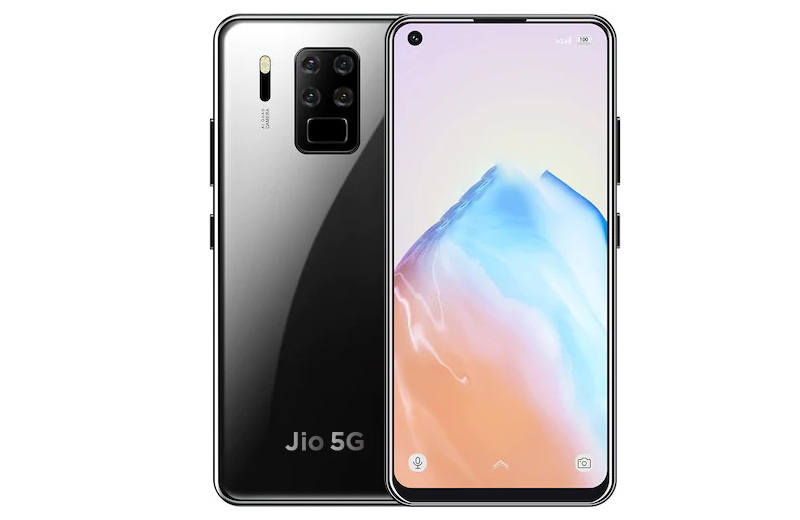 Jio Phone With Android Os
What's the point of having a blazing fast data connection if the phone is too poor to enjoy the latest movies, games, and Apps? It is likely that JIO Phone 3 with 5G connectivity will be based on Android Os rather than Kai OS.
Notably, Google has made an investment of Rs. 33,737 crores in Jio. Both companies can launch 5G Android phones with stock Android experience at an insanely low price.
It is almost a year since the launch of Jio Phone 2 and Jio will be upgrading the basic feature phone to have a better user experience.
Jio has already launched the Giga Broadband across many cities and the company is expanding the network. Let's talk about the upcoming Jio Phone 5G and what we can expect from it.
Jio Phone 3 (5G) Can Disrupt the Market
Considering the amount of funding that is got by JIO anything is possible for the 8th richest man in the world. He has bent the Telecom Moguls like Airtel and Vodafone Idea to knees. Can he do the same to Xiaomi, Oppo, Realme, and other mobile brands? It depends on what he sets his eyes on.
An affordable 5G JIO phone with Android Os can disrupt the Indian mobile market and can make Jio one of the key players in the market if the company plans to venture into the mobile hardware arena.
Launch Date and Offers
Aforementioned, the Jio Phone 3 5G will launch in 2021 and will go on sale on My Jio App and Reliance JIO website.
There will be launch offers and exclusive discounts on long term recharge for people planning to buy the Jio Phone 3.
Booking Date
The Jio Phone 2 was unveiled on 5th July 2018 at the Reliance Annual meeting and went on sale starting 21st July 2018.
It is not clear when the booking will start. Going by the past trend the Jio Phone 3 will start shipping in the second half of 2021.
Exchange offers
Last time Jio announced an exchange offer which enabled buyers to exchange their old mobile to get the new Jio phone 2 for only Rs. 501.
Next year also we are expecting the offer to continue and you will be able to exchange your old mobile for the Jio Phone 3 by paying Rs. 10000.
Key Specs and Details Jio Phone 3 5G:
6.6 inch Full HD Display with 2400*1080 Pixels Resolution
Dual Sim 5G VOLTE Support, 4G VOLTE
Battery – 6000 mAH With 30 Watts Fast Charging
SD card support upto 256 GB
OS – Android OS 11, Stock Android.
6 GB RAM and 64 GB Internal Storage
Octa-Core Processor – Qualcomm Snapdragon 5G Compatible Processor
Quad Rear cameras – 48 MP + 8 MP + 2MP + 2MP
Selfie Camera – 24 MP Front Selfie Camera.
Price Rs. 9,999.
Expected Price and Availability
The Jio Phone III is meant for masses and it is likely that JIO will offer the phone for an affordable price and will also have an exchange offer.
We are expecting the price to be Rs. 9,999 this year as well to ensure that a lot of buyers can opt-in for the JIO Phone 3.
Special Recharge offers for Jio Phone 3
There are currently a couple of offers available on the JIO Phone 2 such as 153, 99, and the 49 plan that makes using it more pocket-friendly.
We are also expecting JIO to announce new 5G data plans for the Jio Phone 3.
The current plans applicable to the Jio Phone 2 will also be applicable to the Jio Phone 3.
Also, Read:
*Disclosure - Dear Reader, Independent, Unbiased Tech Journalism is getting harder. To keep the lights on, Candytech.in really needs your help. Share, Like,
Follow-Us on Social, Sign-up
, or buy products using our links to keep this small business alive. Thank You For Being A Reader!