Review Galax Nvidia GTX 1060 EXOC
Updated/24/Aug – Nvidia GTX 1060 was launched on 19th July 2016 in India and the base price for the card is Rs. 22,999. We got the Galax Nvidia GTX 1060 Geforce EXOC graphics card to review a couple of days back.
I tested the graphics card for some days and played some of the graphics-intensive games and tried it on synthetic benchmarks and even on Adobe applications. The results I got are really exciting. Let's get into the details of Galax GTX 1060 EXOC and decide if it is a worthy upgrade.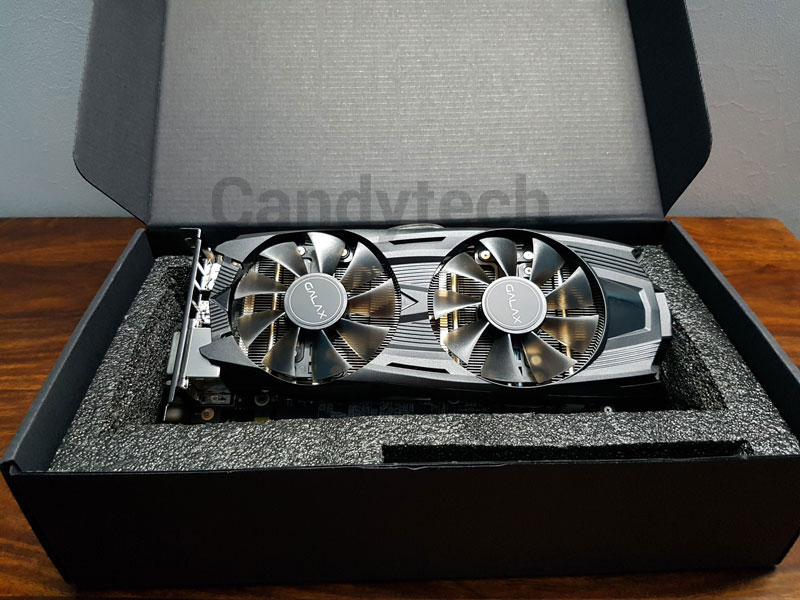 The Nvidia GTX 1060 competes with the AMD RX 480 in the market. The AMD RX 480 is $50 cheaper in the US market but in India, AMD pricing has not been very amicable. Initially, they launched the card for Rs. 28,999, and later after a lot of hue and cry dropped the price by Rs. 2,000.
More price cuts may come but for now, it is more expensive in the market than the Nvidia GTX 1060.
The Galax Nvidia GTX 1060 is priced aggressively in the Indian market and can be bought for Rs. 23,600.
In this review, we will not focus on the AMD RX 480 comparison to the Nvidia GTX 1060 and which is a better choice. You can read the Article – Nvidia GTX 1060 Benchmarks and RX 480 performance compared and buying advice.
Is the Nvidia GTX 1060 a Worthy Upgrade
But we will focus on the performance and gaming experience of Galax Nvidia GTX 1060 EXOC. And also whether you should upgrade from your old graphics card such as AMD R9 270X, R9 280, 280X, HD 7950, 7970, or 7850. Or if you have Nvidia then a GTX 760, GTX 770, GTX 960, GTX 950 or even the popular GTX 750ti.
I upgraded our gaming rig a couple of days back and I bought a new Intel 6th Gen Skylake Core i7 6700K processor (costs arm and leg) as an upgrade from the Intel Core i5 3570K processor. We will get into why we upgraded from the 3rd gen Intel i5 unlocked to an i7 in an upcoming article.
We used the Intel Core i7 for this review along with the Corsair 16 GB, 3000 MHz Ram (as fast as it gets), and a Gigabyte Gaming 7 Motherboard (costs another arm and leg).
Also, we compared the New GTX 1060 with our old faithful AMD R9 280 /HD 7950 to see how much is the performance differential and is it worth it to upgrade to the New GTX 1060 if you have a similar graphics card.
Let's first check what's inside the box and then we proceed to check the Gaming Benchmarks, Adobe Software performance, and Overclocking Performance of the Graphics card.
Inside the Box
It comes with a nice Blueish Green large Box. The graphics card is neatly packed in the foam side pads and protective cover inside the Box.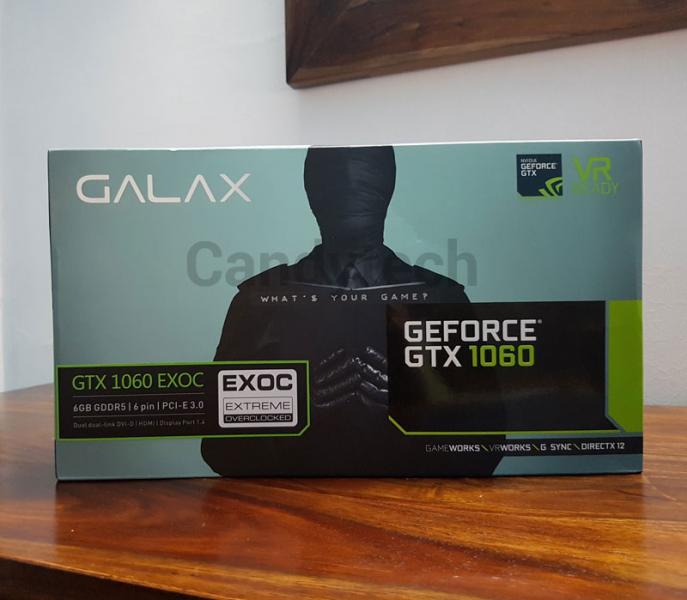 Gaming Rig With Cooler Master Haf 912 Cabinet and the Galax GTX 1060.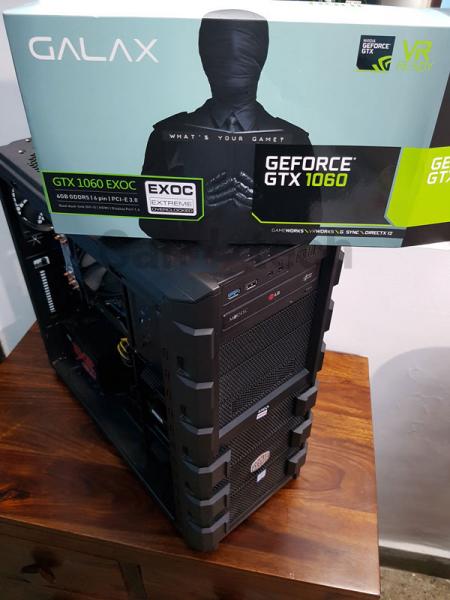 VR Ready Nvidia Galax GTX 1060 Box.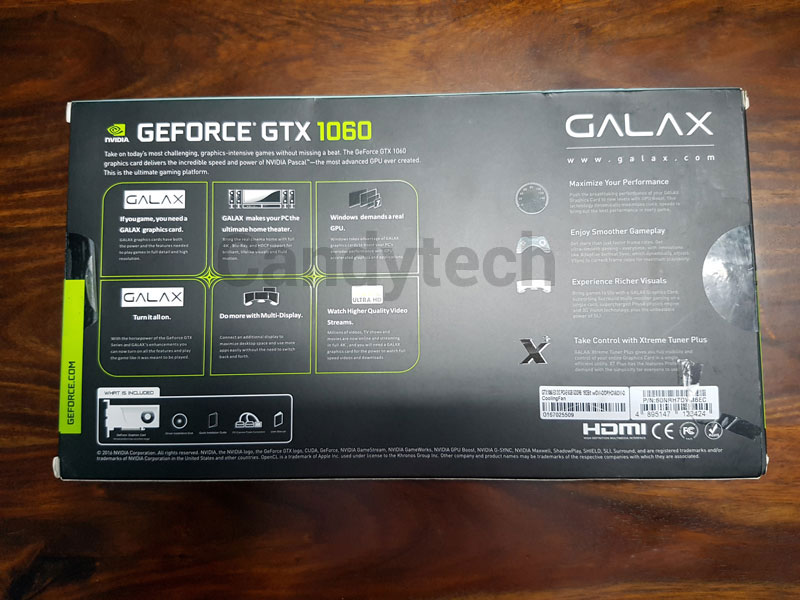 User manual, Installation CD, and Setup Guide to Get you started, there is also a 6 pin connector inside, No HDMI cable.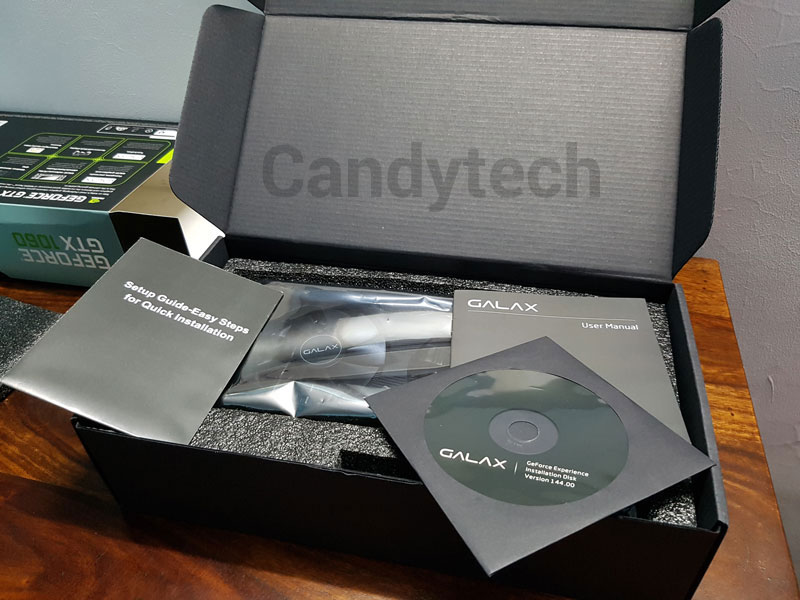 Build Quality and Key Specs
The Graphics card is not the smallest of the GTX 1060 out there (Zotac has used a smaller PCB) it has a length of 26.8 cm. Importantly, if you have a very small case you may need to check the length before buying. It is as long as our old AMD R9 280 by Sapphire, just a couple of mm less.
Overall Build Quality looks top-notch and has very nice minimalist looks. The dark grey and black color combination add to the style of the graphics card.
It has large Fans (90 mm) for heat dissipation with a big heat sink to manage the temperatures. Further, it comes with Standard Display Connectors DP 1.4, HDMI 2.0b, Dual Link-DVI at the back, and using HDMI with it was easy and hassle-free.
Let's Have a Closer Look.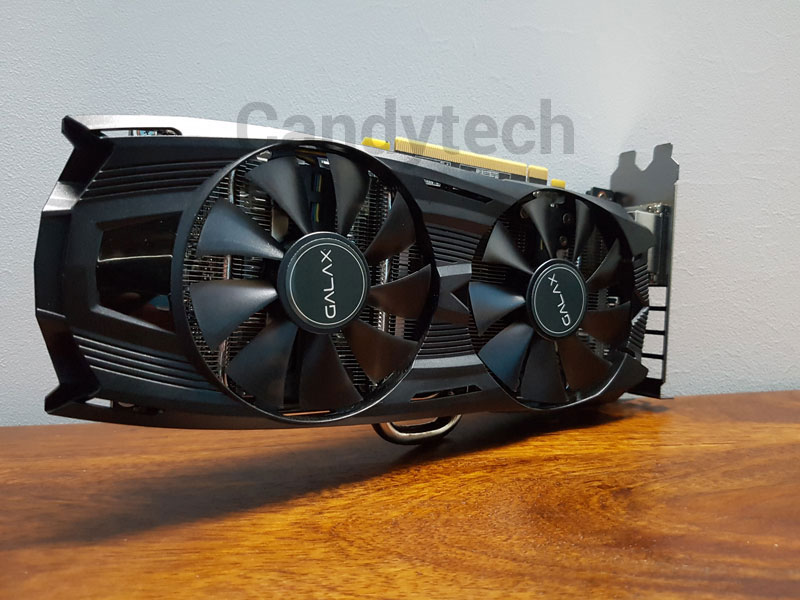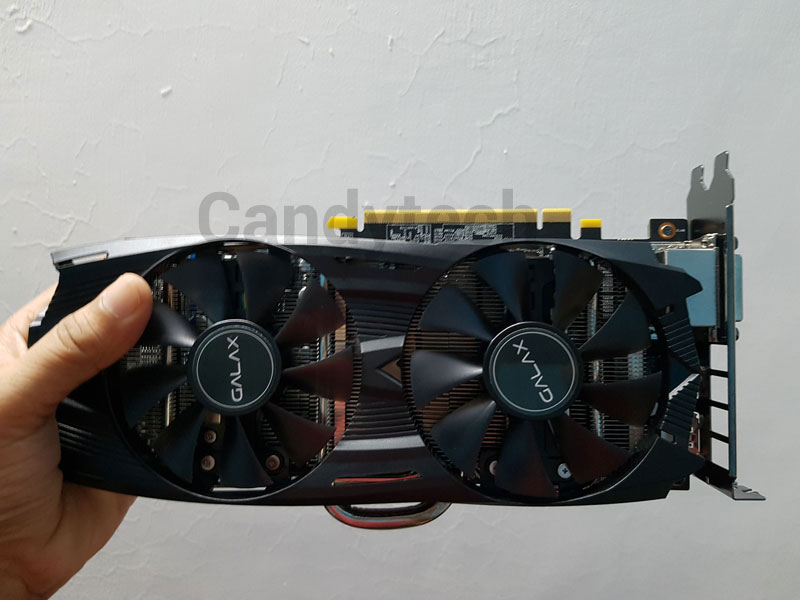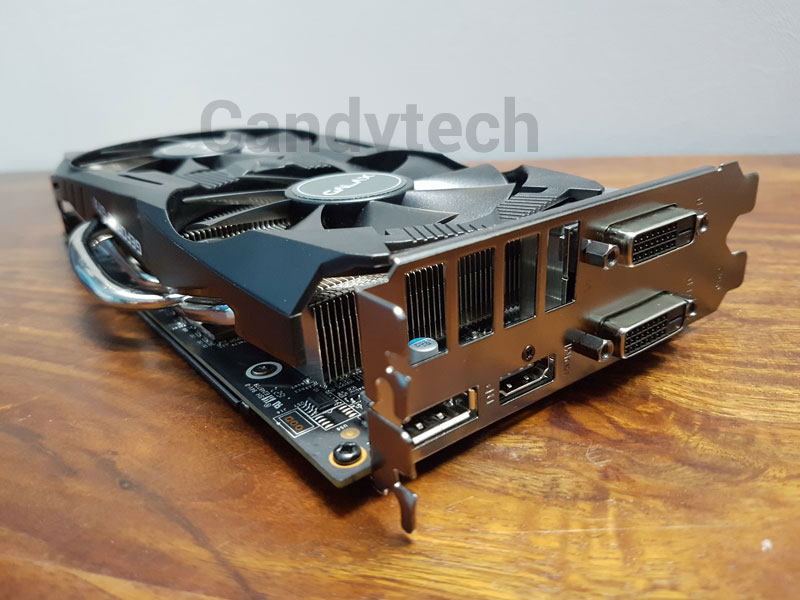 The backplate is included in the Galax GTX 1060 which is a good move and it protects the board and also looks aesthetic.
Key Specs Galax Nvidia GTX 1060 EXOC
GPU Core Clock – 1540
GPU Boost Clock – 1759
Cuda Cores – 1280
VRAM Size – 6.144 GB

Memory Speed – 4004 (8008) Mhz.

Memory Interface Width – 192-bit GDDR5.
Memory Bandwidth – 192 (GB/sec).
Features – OpenGL 4.5, Bus Support PCI-E 3.0.

Nvidia Ansel,

G-SYNC,

GameStream™

Nvidia GPU Boost™ 3.0.

Support for DirectX 12
Connector – Single Six Pin Connector.
Power Draw – 120 Watts
PSU Watts Required – 400 Watts.
Installation
Installation is fairly easy, we removed our current GPU and plugged in the Galax GTX 1060. There is one 6 pin power connector instead of the 2 connectors which we were using. I was delighted that the card will eventually use less power in comparison to the old gen graphics card and will even produce lesser heat.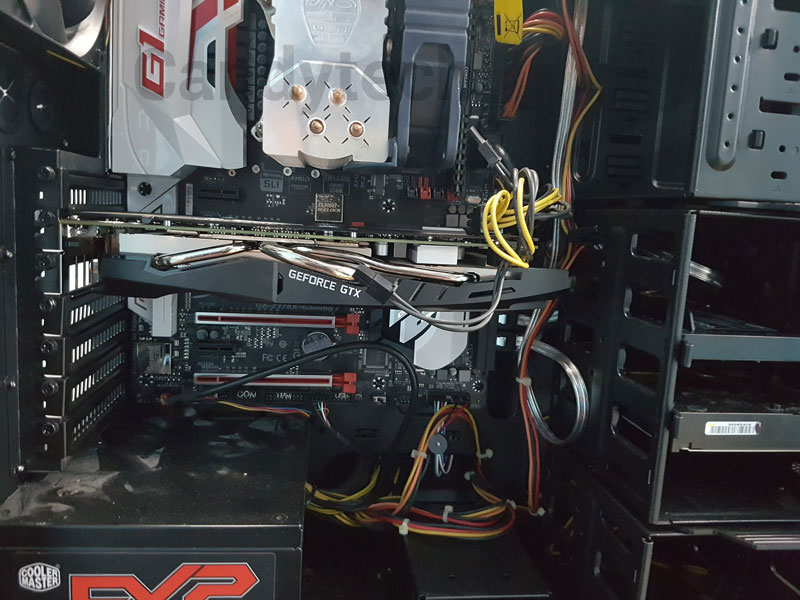 I removed the Sapphire R9 280 and installed the Galax GTX 1060 in our PC Rig, fairly easy to install if you have a large cabinet. That Bad A** processor cooler in the pic is the Hyper 212 X.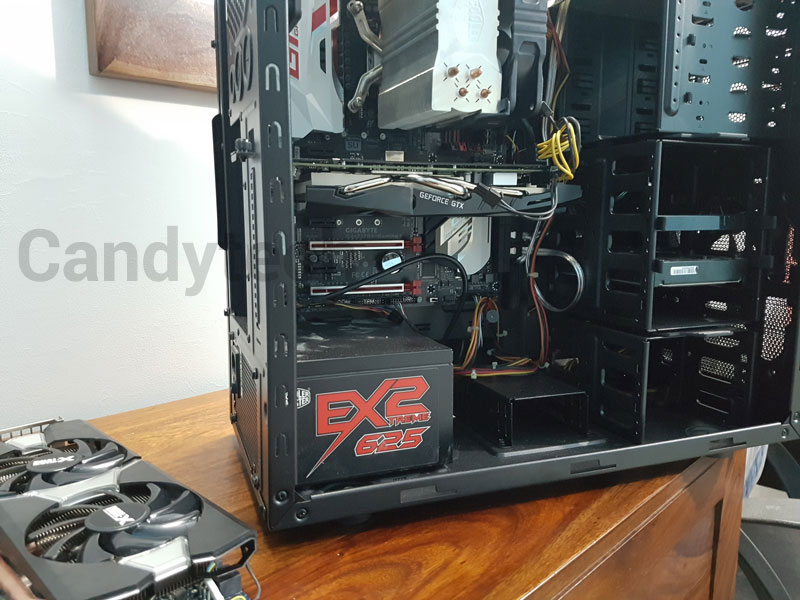 Once you install the card in the cabinet, connect the HDMI or DVI cable to your monitor. You can install the Nvidia Geforce experience software from the CD you get with the Galax card.
Surprisingly, the CD didn't have any Nvidia Drivers so the first thing required was to download the latest Nvidia drivers and install them and restart the PC. That's All for the installation. You are ready to Game.
System Specs and Software Users
Detailed System Specs
Intel Core i7 Skylake 6th Gen 6700 K Clocked @ 4.2 GHz.
16 GB Corsair 3000 MHz RAM.
Cooler Master Hyper 212 X Processor Cooler .
Gigabyte Z170 Gaming X Series 7 Motherboard.
Samsung Evo SSD 128 GB and 1 TB HDD Seagate.
Haf 912 Cooler Master Cabinet.
Dell FHD Monitor 1080P
Cooler master 650 Watts Bronze PSU
GPU – AMD R9 280 and GTX 1060 Nvidia
Open GL version 6.14, Latest Radeon Drivers – 15.30
Latest Nvidia Drivers – 368.81
AMD Mantle API 98309
Gaming Benchmarks Galax GTX 1060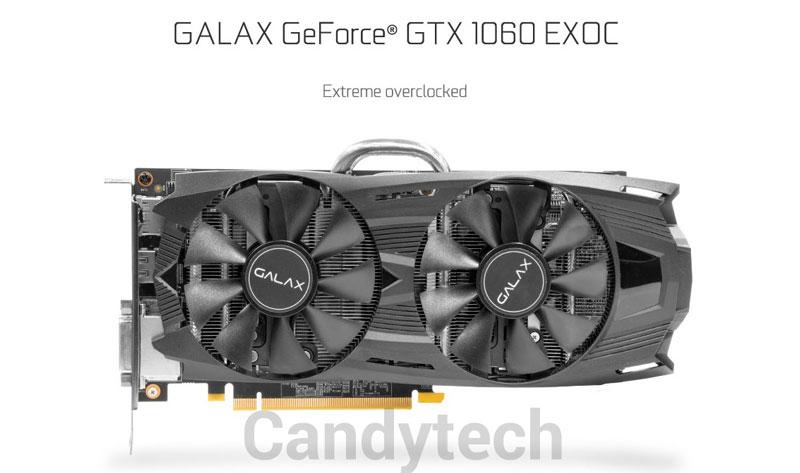 Before We Proceed to the Gaming benchmark let's check the GPU clock and Memory Clock and No-load GPU Temperature.
| | | | |
| --- | --- | --- | --- |
| GPU Core Clock | GPU CLOCK | Memory Clock | GPU Temp No Load |
| AMD R9 280 OC Edition Saphire | 940 | 1250 | 38 |
| Nvidia GTX 1060 Galax | 1921 | 2000 | 40 |
We measured the above using the latest GPU-Z and MSI Afterburner, HW monitor and the Sapphire Trixx OC utility. I use different software to ensure that the reading we are taking is absolutely correct.
The interesting thing with the Galax Nvidia GTX 1060 is that even before touching any OC settings the card was boosting to 1921 MHz the clock speed. Far higher than the 1759 boost clock and the base clock of 1540. I didn't see it ever running on the base clock. The GPU was boosting itself as and when required based on the graphics load from the game we were playing.
Check Out Gaming Benchmarks – Click Here or Page 2 Below…