It is one of the best Processor cooler you can get for air cooling your Gaming PC processor. If you have a gaming PC at one point you may look at pushing it a little more from the stock speed to get the extra performance.
Also reason to got this processor cooler can be if you are looking for a mild overclock on your LGA 1155 Ivy league or Haswell based 4th gen processor or if you are now ready to push the AMD 8350 to limits . The stock intel cooler after prolonged use can become noisy due to age/dust removal and addition etc.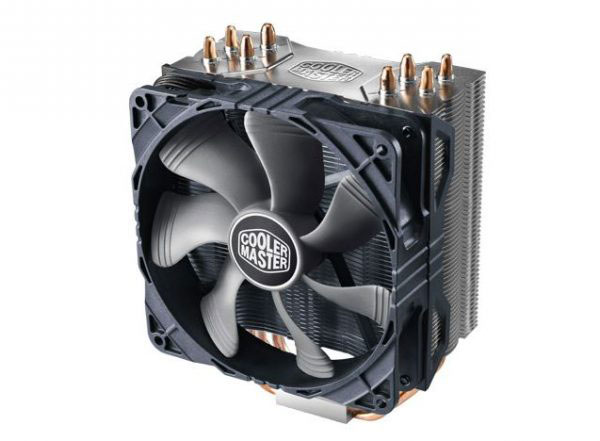 Competition and Alternative Products : Now After long research and some earlier testing I did on processor coolers choice is among these three, for Air coolers without spending too much money and get a good value for money product :
1) Cooler Master Hyper 212X
Do You Need a Processor Cooler For Gaming PC?
Best Processor Cooler For Gaming PC India 2015 : We were looking to overclock the Core i5 3570k to a moderate 4.0-4.3 Ghz and wanted a low noise, well-built processor. Though DeepCool Gammaxx 300 I have used before is an excellent product in terms of noise levels when compared to the Coolermaster Hyper 212X. The performance is also good but with Cooler Master Hyper 212X you get an additional 4-10 degree Celsius advantage.
Cooler Master Hyper TX3 is priced lower and is in range of Gammaxx 300 and offers similar performance and they are best suited if you have a AMD FX 6300 or lower or Core i5 or lower. Though they can be used with any processor, considering the budget it will not be adequate to buy a Rs. 3000 Hyper 212X with FX-6300 priced at Rs. 7,500. There is nothing wrong with the above 2 processors and are pretty good for the price they command.
When should you buy the Cooler Master Hyper 212X – If you have an AMD FX 8320, FX 8350, Intel Core i5 or i7 2nd, 3rd or 4th Gen you should try to get the Cooler master Hyper 212 X. Also if you want to push the limits I strongly suggest to go with water cooling processors like Corsair H 100i which is one of the best cooling solution or for lower budget Corsair H 75.
Specifications Cooler Master Hyper 212X
Compatible Processors – Intel LGA 2011-3/2011/1366/1156/1155/1150/775, AMD FM2+/FM2/FM1/AM3+/AM3/AM2+/AM2
Dimensions – 120 x 79 x 158 mm
Fan Dimensions – 120 x 120 x 25 mm
Fan Noise Levels – 9 – 36 dBA
Heat Sink Material – 4 Direct contact heatpipes / Aluminum fins
Fan Speed – 600 – 2,000 RPM
FAN Airflow Speed – upto 83 CFM
Unboxing and Installation Cooler Master Hyper 212X
The Cooler master Hyper 212X comes very nicely packaged with all the accessories/parts required to fix the cooler on your processor.
Parts you get with the Hyper 212X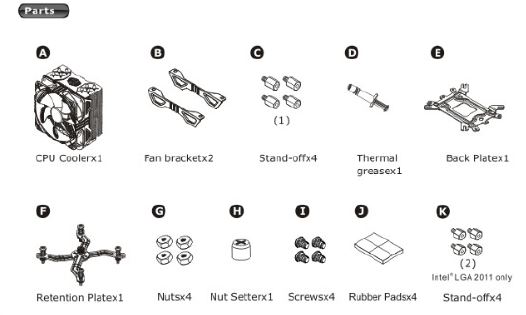 Intel Stock Cooler on Asrock Extreme 6 Motherboard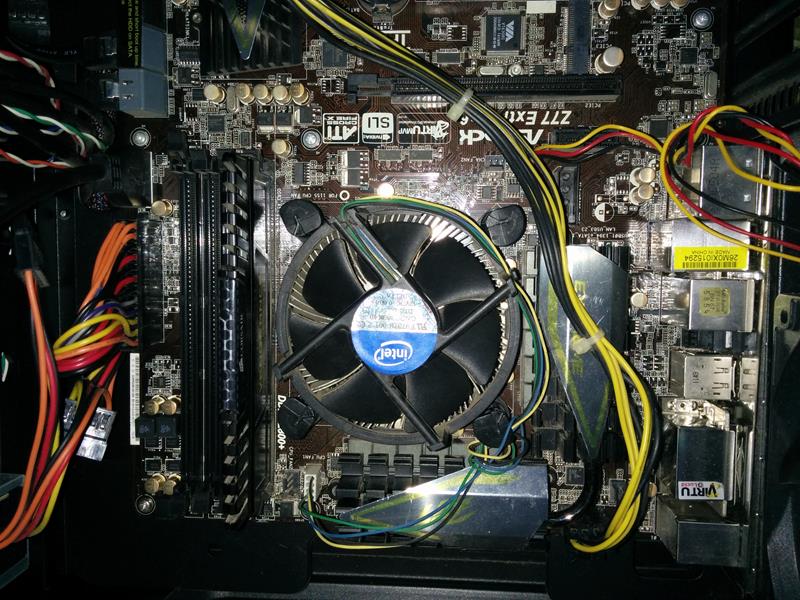 UnBoxing Pics for Cooler Master Hyper 212X
Packaging Cooler Master Hyper 212X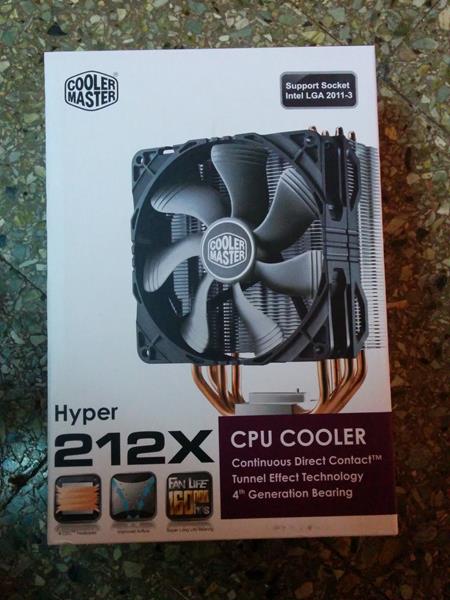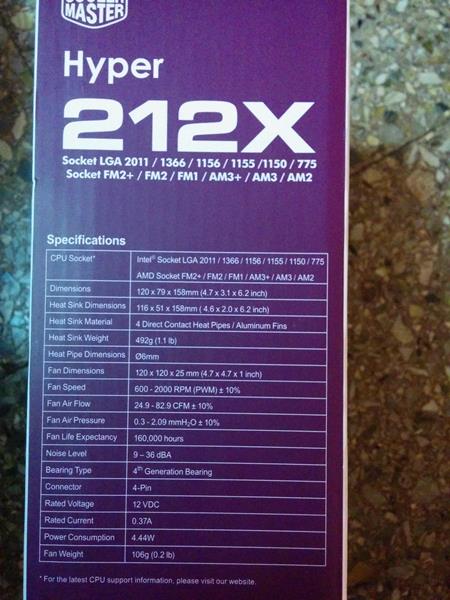 The Size of the Cooler is enormous and Built Quality is Superb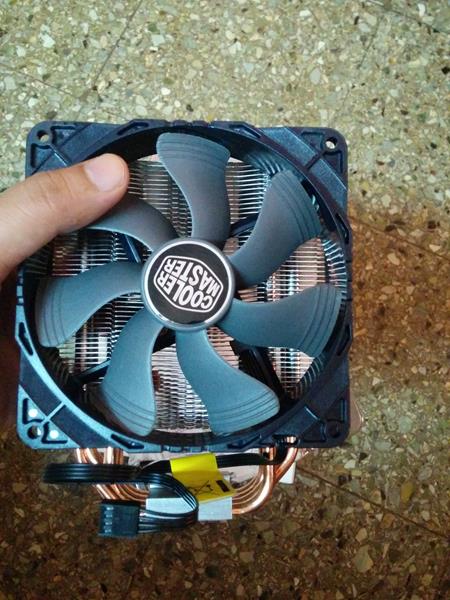 Parts Which You get Along with The Cooler Master Hyper 212X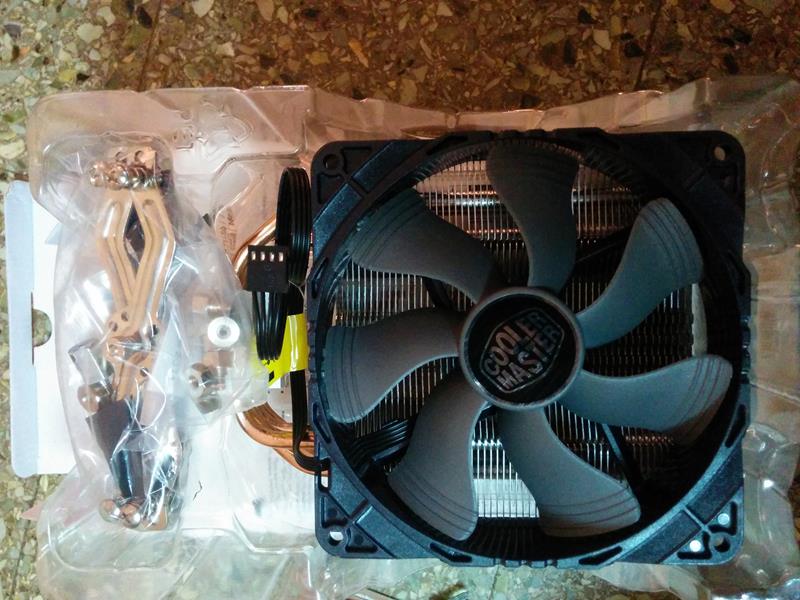 Size of Fins on the Cooler Master Hyper 212X is Enormous Compared to the Intel Stock Cooler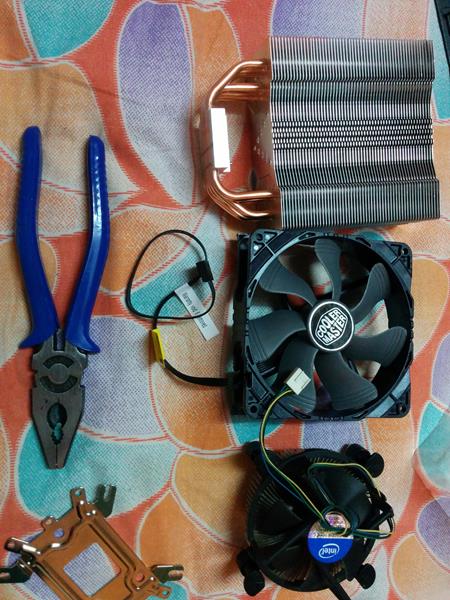 Intel Stock Cooler and Hyper 212 X side by Side
Best Processor Cooler For Gaming PC India 2015 – Review and Install
How to Install the Hyper 212X and Remove the Intel Stock Cooler
If you can remove the motherboard from your Cabinet the whole process will be easy if you are doing it for the first time.
Step 1
Best Processor Cooler For Gaming PC India 2015 – Remove the Intel Stock Cooler from Your Motherboard by means of rotating the 4 Plastic Screws
Remove it very carefully as the TMS (thermal paste) is there on the CPU cooler and the contact surface.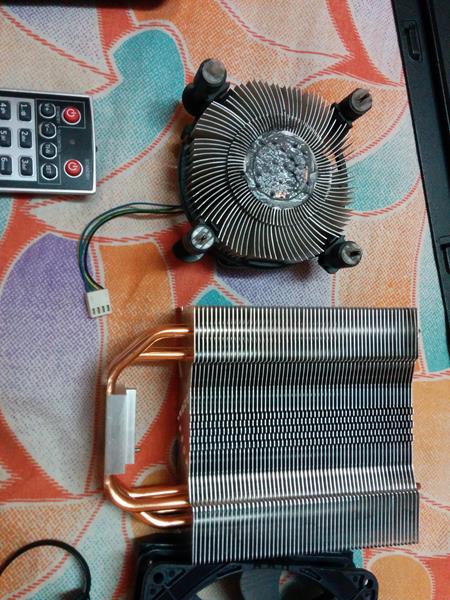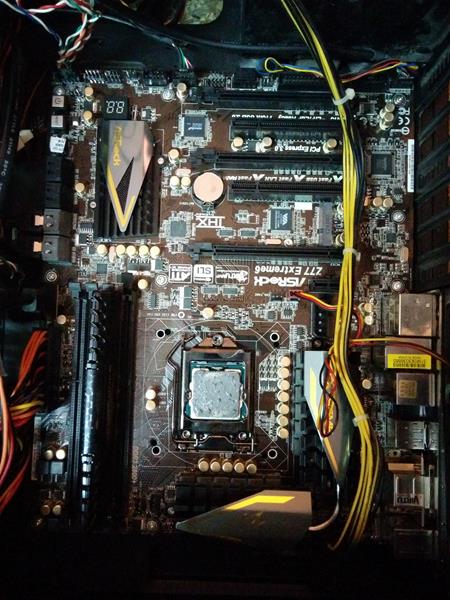 Step 2
Clean the Processor – You can use a plain white clean cotton cloth or paper towels to remove the TMC (thermal Compound) from the processor.
Do it slowly and with nice strokes so you don't spill the TMS on other parts and inside of processor.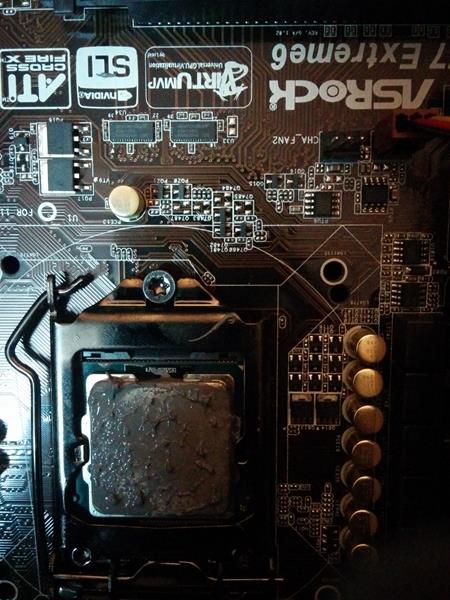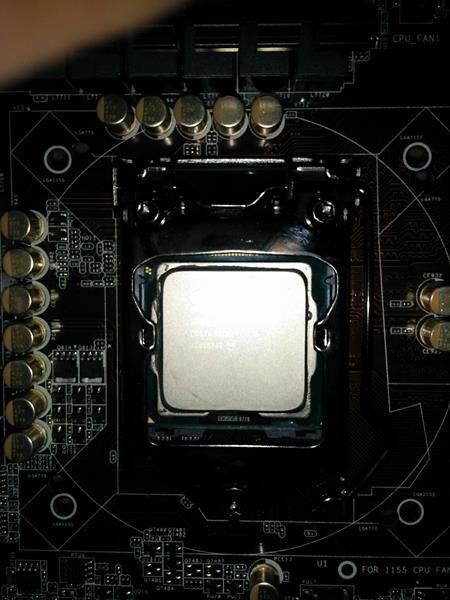 After Cleaning the TMS the processor looks shiny and clean , now lets begin with the installation of the Hyper 212X.
Step 3
Mount the back plate first for securely tightening the Cooler at the later stage.
Turn the mother board and secure the back plate with the help of 4 nuts given (Check the Manual to see the instructions as well).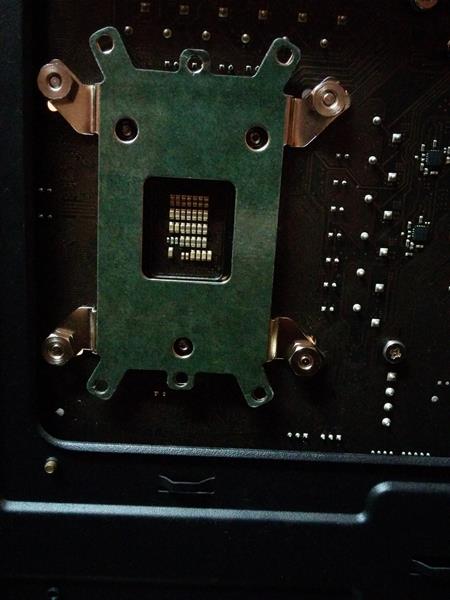 This is how your back plate will look once it is fastened to the back of your motherboard with the 4 screws.
Step 4
Fix the stand offs (screws) on the mother board front side on which you have to mount the processor cooler before applying the TMC.
Apply The TMC on the Processor – There are many good methods to Apply TMC i prefer the spread method. You can choose the big centre blob or X- method.
Here is a video to see how TMC spreads – Don't Use any other TMC with this cooler better to use the TMC supplied by Cooler Master.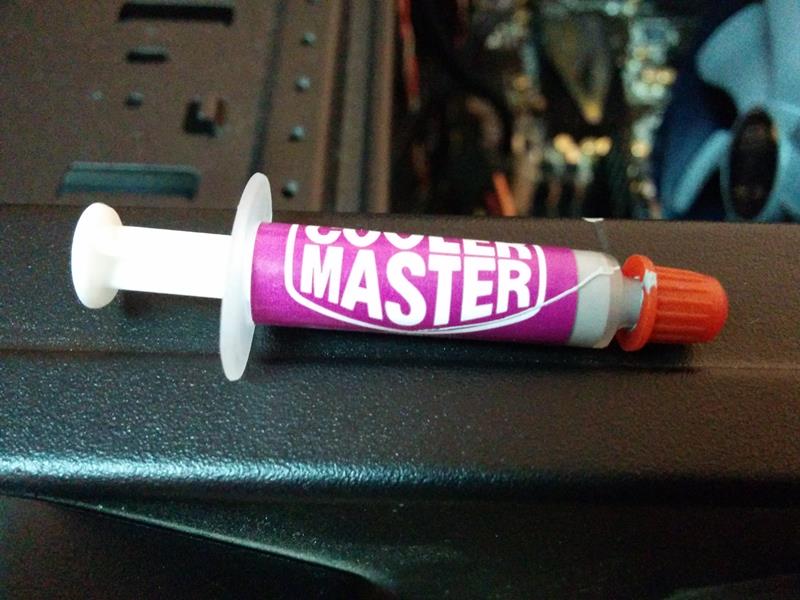 How To Apply TMC To Your Processor

Source : Video – Courtesy Asus North America
He uses the big blob Centre method you can also spread the TMC uniformly using a clean Razor blade on the processor with a thin layer covering the entire processor. Just make sure you don't apply too much of the thermal paste on the processor.
STEP 5
After you have applied TMC also check the retention plate and screw position on it depending upon which processor you have.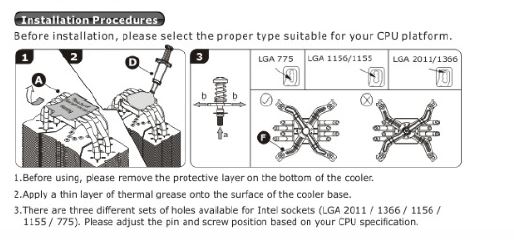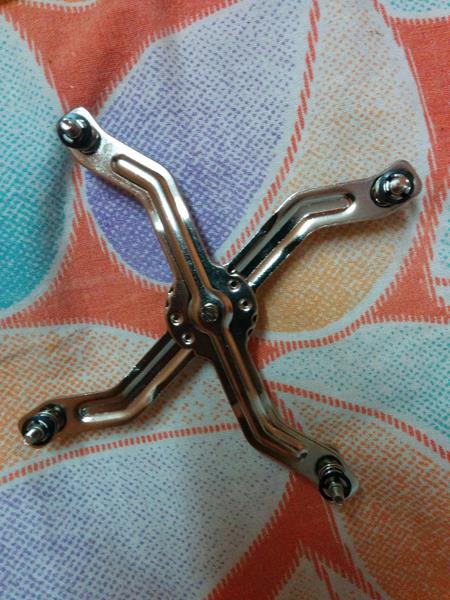 This is how your retention plate will look and aligned for LGA 1155 processor.
Step 6
Remove the Fan from the Thermal Fins as shown in the above PIC it will help you fit the cooler easily.
Also remove the RAM on the motherboard if it is located at slot 1 , can make install a little difficult.
STEP 7
Remove the transparent sticker from the processor cooler( at the bottom) , apply very little TMC on the cooler plate as well and fix the processor cooler in a way that the screws on the retention plate go directly in the Stand Off Screws. – This is the most tricky Part of the installation – Be Patient and try to do it right.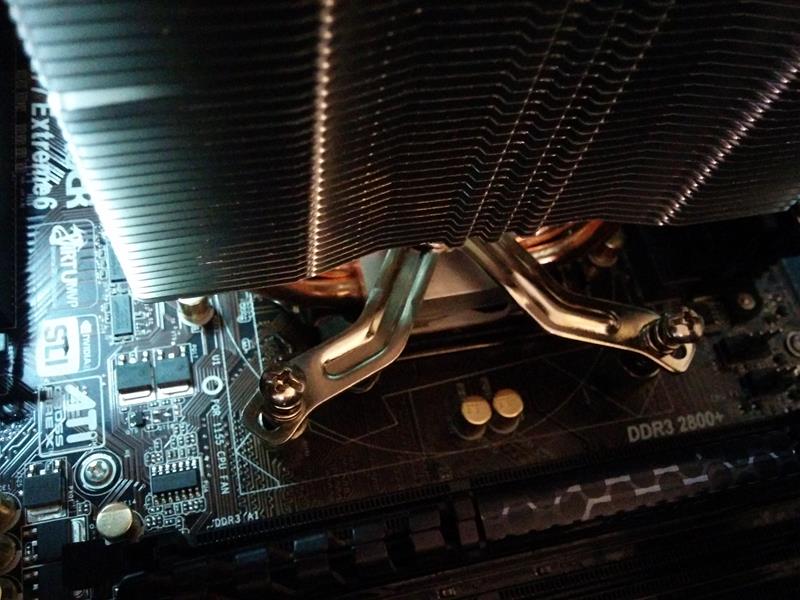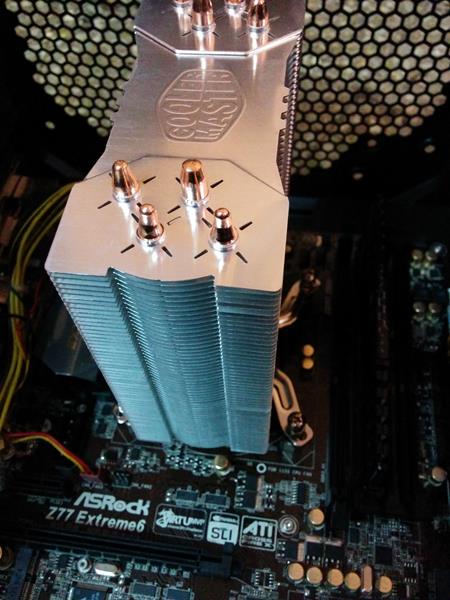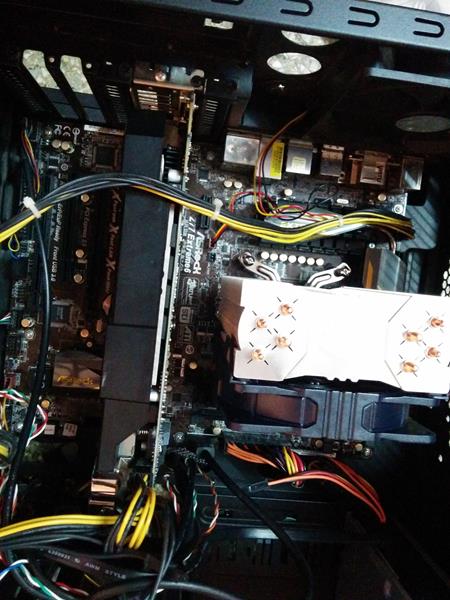 There is a small pin on the retention stand which will fix and lock the retention stand when you have mounted it correctly. Don't apply too much force try orientation and slight realignment it will fix.
If it does not fix in one shot take a break and get back to it after some time but make sure you don't allow the bottom surface of the cooler where TMC is so no contamination is done.
It may take some time to fix it specially for the first time.
Please read my procedure as well as the Manual which comes with the Cooler Master Hyper 212X thoroughly.
Here is another good video you can watch before trying to do it your self.

Source : Special Thanks for Chankey for the Video.
Best Processor Cooler For Gaming PC India 2015 – Hyper 212X benchmarks
Here are the key benefits of using the Cooler Master Hyper 212X
It is very silent , even at load the fan is much more silent compared to the intel stock fan.
Huge decline in load temperature(while playing games like Crysis 3, Assassin's Creed, Battlefield etc) and also lower Idle temperature Vs a stock cooler.
Higher head room for Overclocking – We easily clocked our Processor Core i5 3570k to 4.2 Ghz from stock speed of 3.4 Ghz , could be pushed much more as the thermal headroom is there.
Though we got really good gaming performance with 4.0 Ghz clock speed and near silent operation , so felt no need at this stage to push it any further for daily tasks.
You can use the Cooler Master Fans (silent) for the Cabinet for creating the right Airflow to reduce temperature – Cooler Master SickleFlow.
Benchmarks & Temperatures Cooler Master HYper 212X
Best Processor Cooler For Gaming PC India 2015 – Overclock Utility for Asrock Extreme 6 motherboard – Which can be uses to Overclock the processor higher, using the CPU Ratio multiplier and CPU Voltage Offset.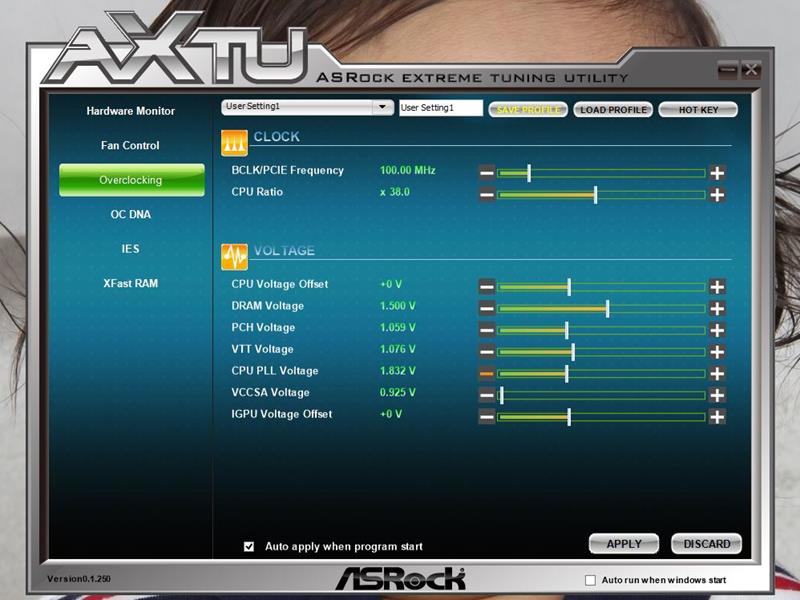 Here are some of the HW Monitor Snapshots for Idle temperatures, Load temperatures and Load temperatures after playing Crysis 3 for 15 minutes.
The earlier peak temperature we were getting at stock clock with Intel Cooler was around 71-73 Degree Celsius and very high pitched noise from the CPU fan.
We chose Crysis 3 to show the results as it is one of the games which really push the processor and GPU to limits.
Hardware Monitor Temperature Reading for Motherboard, Processor, Graphics Card.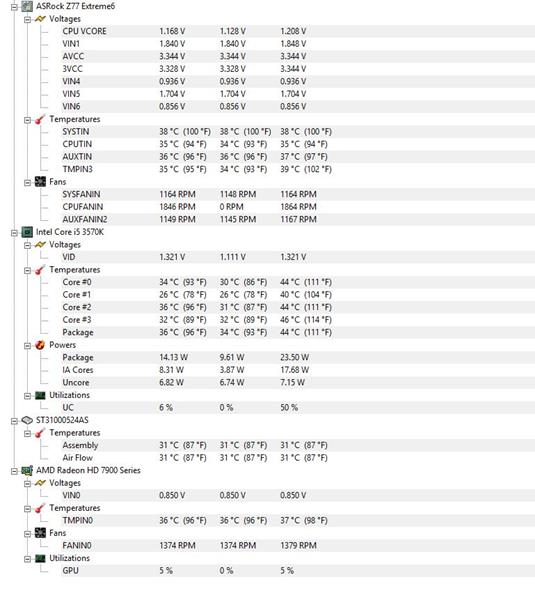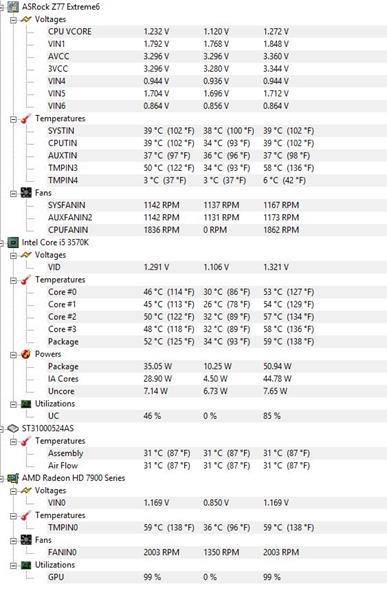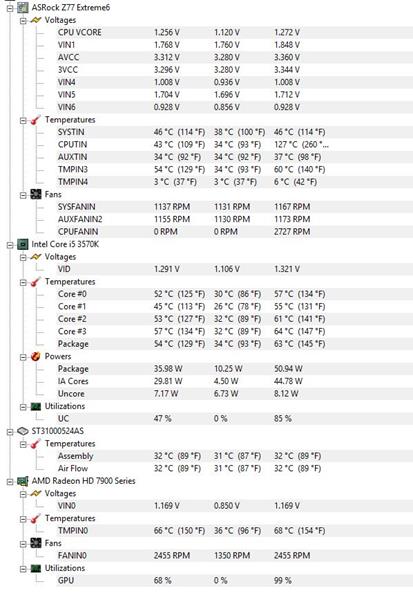 Benchmark Temperatures Intel Stock Cooler VS Cooler Master Hyper 212X
Also it will be worth noting we are using a Cooler Master HAF 912 Cabinet and 3 Fans in the cabinet for favorable Airflow inside the cabinet.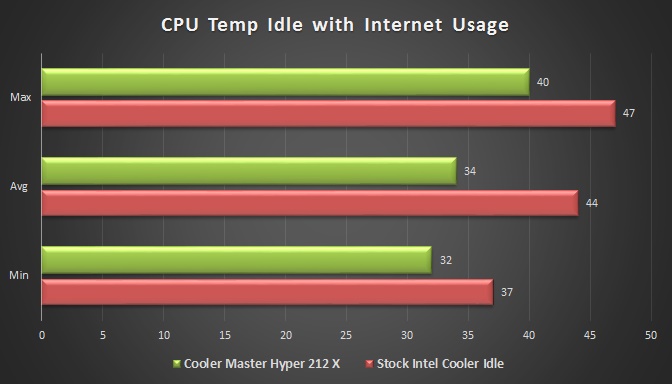 There is good reduction of Max temperature from 47 degree to 40 degree while surfing internet.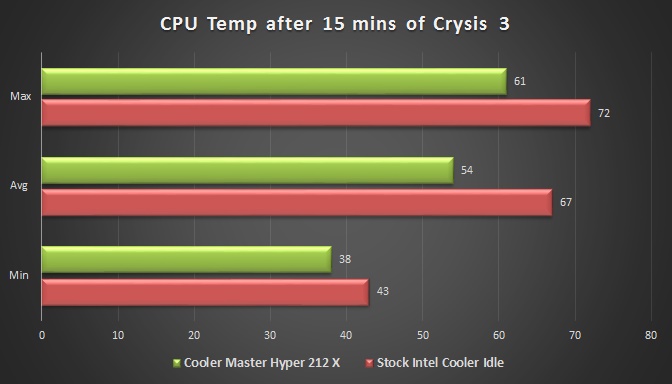 We are really happy with the temperature and near silent working of Cooler Master Hyper 212X while playing one of the most punishing gaming titles(Crysis3). The Max temperature reduced from 72 Degree Celsius to 61 degree Celsius while most importantly the Avg temperature declined from Stock Intel Cooler's 67 degree Celsius to only 54 Degree Celsius using the Cooler master Hyper 212X.
Here is a reference Chart – How Our GPU was Doing in terms of temperature While playing Crysis 3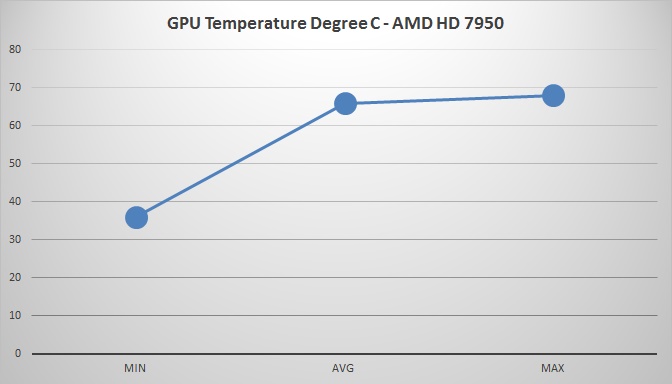 We got maximum temperature of only 68 degree Celsius on the GPU( Stock fan speed and clocks), thanks to the good Air flow we were able to create inside the Closed Cabinet using some of the best and cheap cabinet Fans.
Best Processor Cooler For Gaming PC India 2015
Overall – I hope you gained some insights about how the Cooler Master Hyper 212 X works and benefits you can get from an after market cooler like hyper 212X or any other processor cooler.
I would rate the product very good in terms of build quality and performance. The installation is little tricky for the first time buyer and may take some time to fit it, however if you follow the procedure and refer manual and videos and images which I have shared you will be able to easily install it in right manner.
Also read – 4 Best Gaming PC build for Rs. 70,000 or $1000 , 4 Best Gaming PC build $ 1200 or Rs. 80,000. Beginner's Guide to Overclocking your GPU.
More From Candytech