Are you a PC hardware enthusiast and love technology/gadgets? Then you need to visit the two largest PC markets in India, the Lamington Road in Mumbai and the Nehru Place in New Delhi.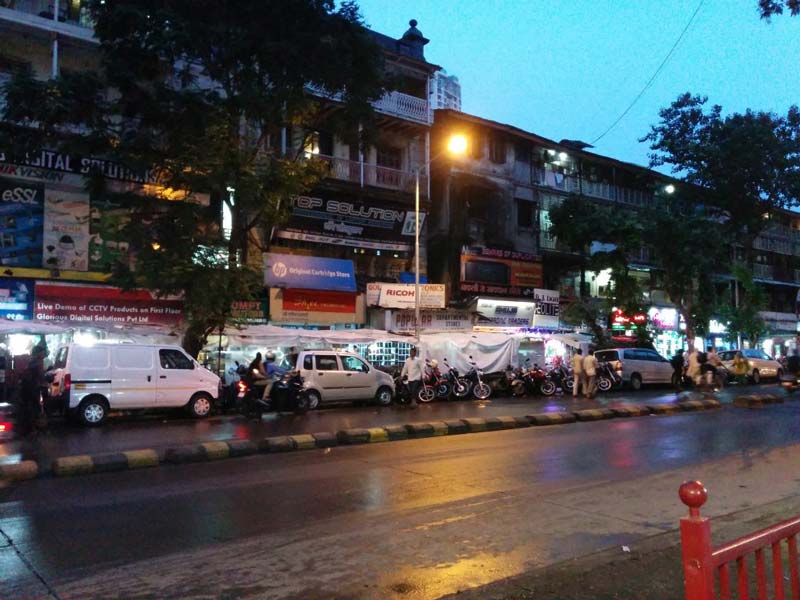 I have visited both the markets and love the mad rush they get from PC enthusiasts and Gamers. The Lamington Road market is near the Grand Road station and is the Mecca for PC gamers.
Tech lovers are seen in hordes flocking the shops and bargaining furiously for the new graphics cards or the Motherboards for their incredible Gaming PCs.
Moreover, I am a regular visitor to the Lamington road PC market as I live in Mumbai. As per my estimate, the market has more than 150 shops that sell all types of PC hardware, laptops, Speakers, accessories, car audio, and even extensive size music system.
Although I usually don't write about such experiences, I thought of sharing my recent visit with PC Gamers who live in other parts of the country.
I first visited the Lamington market in early 2012, when I planned to buy a new laptop. My old IBM Thinkpad was hinting at resigning.
So, I took a train from Santacruz to Grant road station, and from there, it is a 5-minute walk to Lamington.
After a couple of hours of visiting shops, I bought a new Dell Laptop that was much cheaper than the online stores.
My next visit to Lamington was in late 2013 to buy a very high-end gaming PC. And I was able to buy some of the parts cheaper than the online stores while others were a bit expensive.
However, the total cost of buying the PC was low at the Lamington market.
To buy anything cheaper, you need to bargain and visit a couple of shops to get comparative prices.
Also, research the products you want to buy before visiting Lamington, as the shopkeepers will push alternative products they wish to sell.
My Recent Visit to Lamington PC Market
I went to the Lamington market yesterday, as I needed to buy some parts for a PC and additional RAM for a laptop.
Aforementioned, the market is just walking distance from the Grant Road railway station, to the left side.
Passing through the crazy rush and the hustle and bustle at the station, going below a den-like lane, you will reach the Lamington Road market.
And suddenly, you will feel better and at peace. The feeling of happiness seeps in as you see hundreds of shops selling the latest Nvidia and AMD Graphics cards. It is eye candy for a Hardcore Gamer.
A PC Gamer in the Lamington market, is a KID lost in a candy storę
So many things to choose from, you may get tempted to buy a new gaming mouse or a backup drive or extra RAM that probably will have little use later.
Let's look at some of the pictures I clicked when I was at the Lamington Road Market.
Lamington Road PC Hardware Market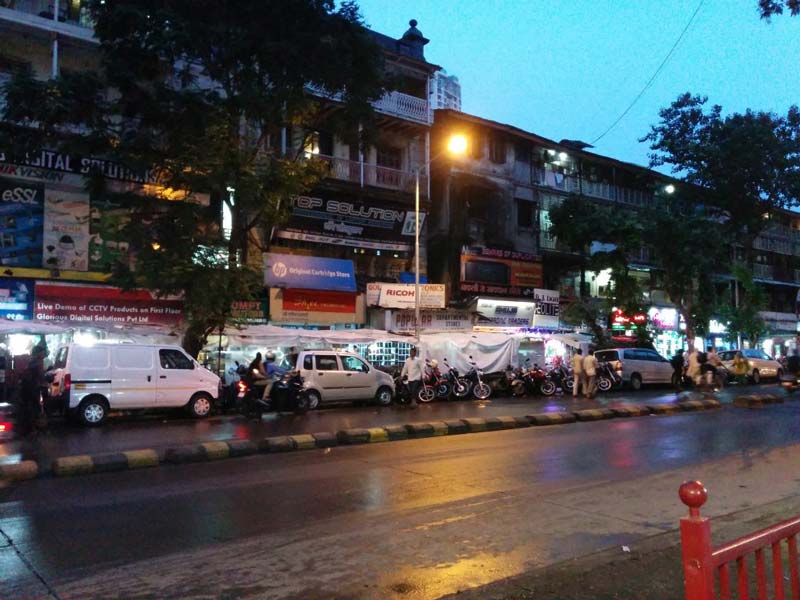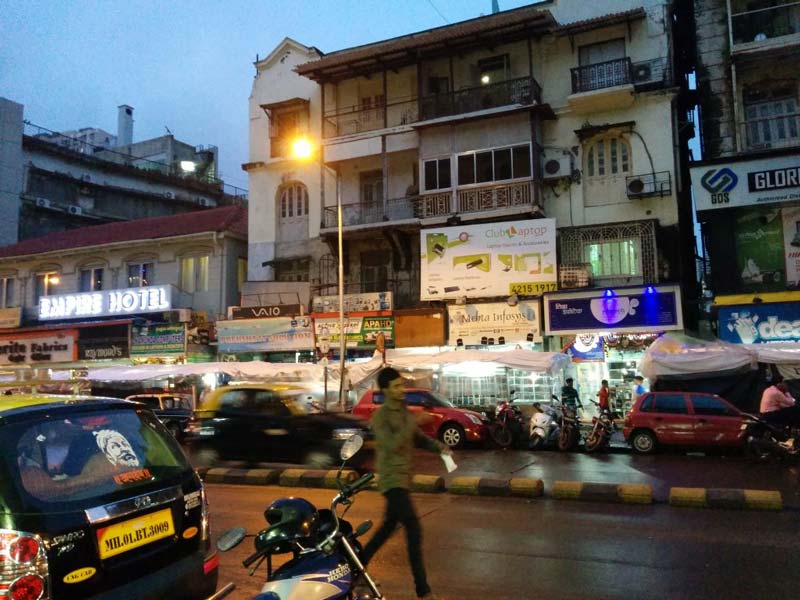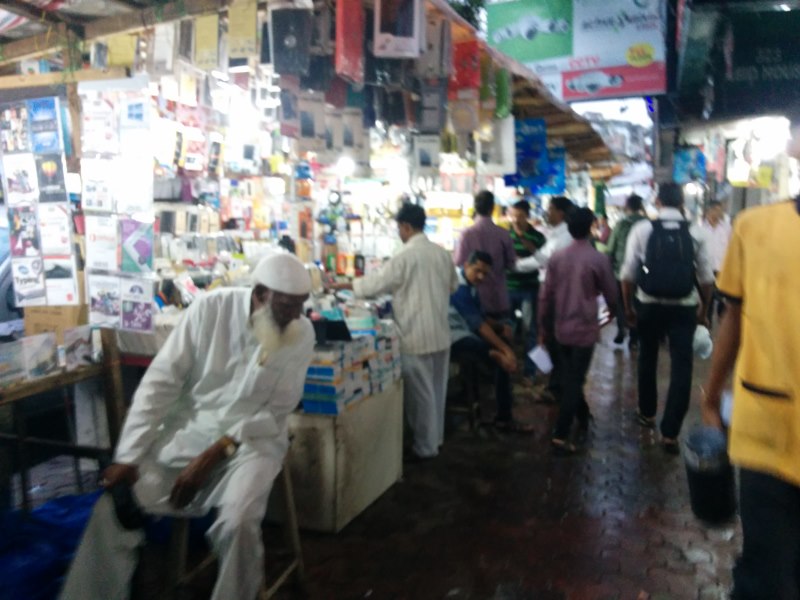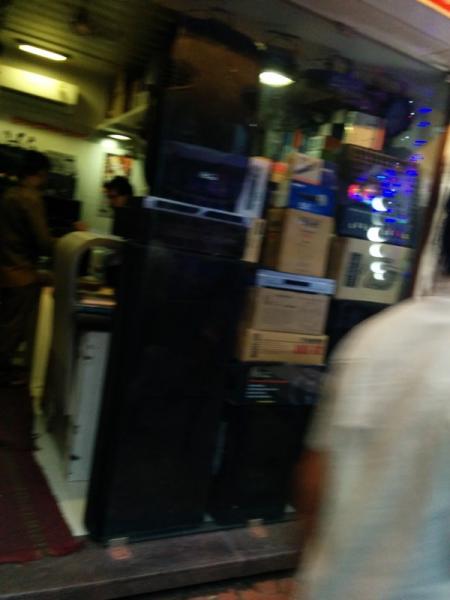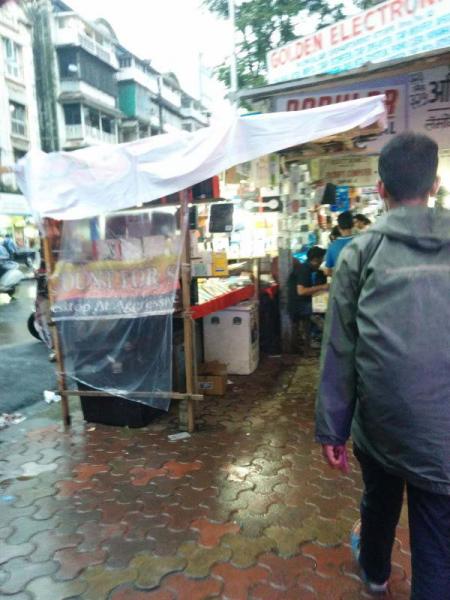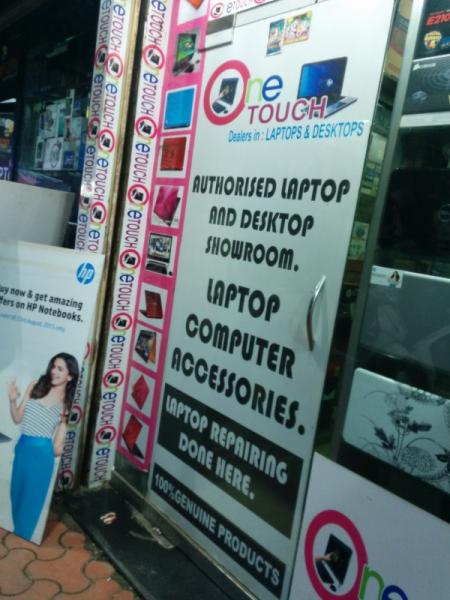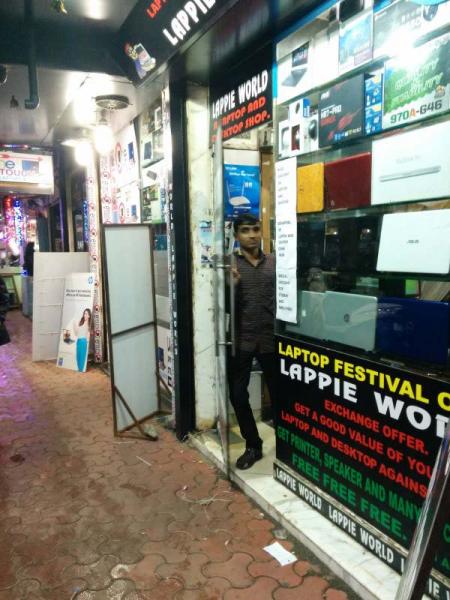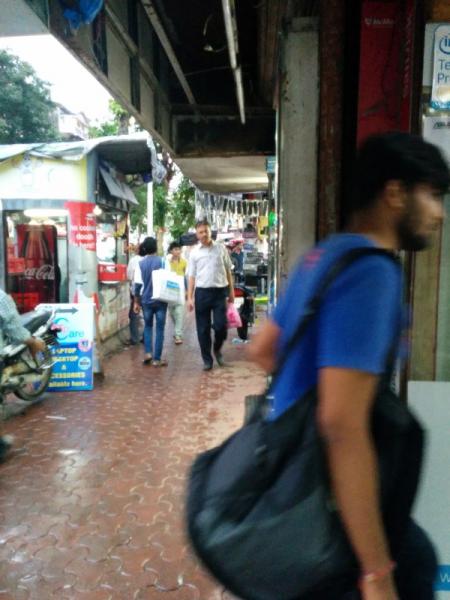 What and How to buy at Lamington?
There are a lot of PC parts, hardware repair shops (motherboard to laptops). You can buy genuine parts as well as some not so genuine parts at the market.
Pirated PC games, Microsoft Windows, MS Office, Photoshop, and any software you can name are available for a few hundred bucks.
There are distributors and stockists for Nvidia, AMD, Intel, Samsung, Asus, Asrock, Corsair, Cooler Master, etc. All hidden somewhere, in the inside lanes, in multi-storied buildings.
There is usually a mad rush of shoppers, especially in the evening, who try one shop after the other, to get the best price for the part they seek.
The shopkeepers are polite yet clever. They don't stock most of the things but borrow from the distributor.
Everything works with the landline phones. The shopkeeper makes a few calls to the stockiest or distributor and enquires about the latest price and availability.
He will then mark up the price and tell you the selling price. And ask you if he should send someone to get the item to the shop.
And I saw many customers, after hearing the price of products fidgeting with their smartphones to check the latest price on Flipkart, Amazon bargains even more. Shopkeepers can match some costs, and others they will say are beyond their reach.
Are PC Parts Cheaper at Lamington?
On my last visit, I needed to buy a Mechanical keyboard and looked for a Razer, Corsair, or a Cooler Master product. The mechanical keyboards cost a fortune, and I wanted an excellent keyboard, close to Rs. 8,000.
As usual, I went to some of the known shops and enquired. I was able to get the price for a couple of models only from Cooler Master and Corsair distributors. Also, these were more expensive compared to the e-stores.
Later, I Spoke to 2-3 old, known retailers like Neo Dynamics and Laptop Zone; they told me that the high-end keyboard market is minuscule and hence nothing is available.
Further, they told me that only a handful of people buy the Indian TVS e-gold keyboard with mechanical switches, which is available for Rs. 1800. I was in a hurry to get a mechanical keyboard, so I purchased it.
Anyways, in comparison to online stores, it was cheaper by Rs. 300. Further, I enquired about some of the graphics cards and processors but found them to be expensive in the market.
How have Online Stores Affected the Lamington PC Market?
One of the shopkeepers told me " Sahab Ab W-o-h Din nahin rahe, Online stores ne Watt laga Di hai Dhende Ki". He told me the walk-ins have reduced by 50% in his shop in the last 2 years and his earnings and margins are also very low compared to what it was in prior to 2012.
I felt terrible to hear this. Once over-crowded PC Market that was abuzz with PC enthusiasts is now facing a tough time. They will need to re-invent the business and probably partner with online sellers to increase sales volume.
Some of the known shopkeepers asked me if I could help them start an online store. I explained to them the online business details and how they could start selling with Amazon or Flipkart.
On the other hand, online stores have more variety and lower prices than benefit gamers.
In conclusion, it was a fantastic trip to one of the largest PC hardware markets. If you visit Mumbai, don't miss it. The market stays closed on all Sundays, so go on a weekday if you plan a trip.