In this article, we will share with you a detailed guide to building a gaming PC worth Rs. 150,000. We will be using top of line Intel processor to build our rig and also we will use the latest AMD Ryzen processor for some of the builds in the Article.
You can also use this rig for streaming videos on Youtube or can also easily use this to edit videos in Adobe Premiere Pro or After Effects. (Best Video Editing PC Build) I have over 15+ years of experience in Building Gaming PCs and I continue to update my rigs almost every 2-3 years.
Also, some of the parts from AMD or Nvidia are in short supply at the moment and the prices are absurdly high for those, so I have skipped those to stay within the budget.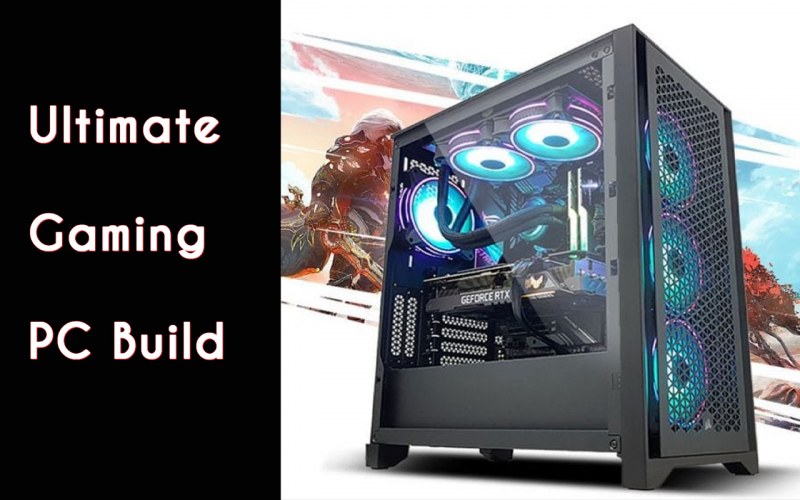 In this build, we will stick with a Quad-HD (2k) monitor with a high refresh rate that offers excellent clarity.
You can also get very good frame rates in the latest titles like Cyberpunk 2077 or Battlefield 1, etc using the CPU and GPU combination that we are using.
Special Note - Dear Reader, We independently review everything we recommend. When you buy through our links, we may earn a tiny commission. Read Privacy Policy.
Also, If you have a budget of Rs.100,000 to Rs. 125,000 you can check out our latest article.
If you have a higher budget can also have a look at the – Ultimate Gaming PC Under 2 Lakh.
Let's start first with the Intel build and then we will move to the AMD Ryzen build. All the parts suggested in the rig are perfectly compatible with each other and are the latest so you don't have to worry that if these will work or not.
Note – Graphics card prices are volatile and unpredictable due to demand and supply issues caused by Cryptocurrency mining. You can buy the GPU as mentioned by us or a cheaper GPU that fits in your budget. All Graphics cards will work with these Rigs.
You can buy all the parts online and if you don't know can hire a local computer shopkeeper to assemble it for you. It is not hard to assemble but doing it the first time can be a bit of a hassle.
If you have not assembled a PC before I will suggest you to take help from a computer hardware shop that can assemble these for Rs. 200 to Rs. 300.

PC CONFIGURATION No.1 (Intel Core i7 & RTX 3070)
1) Cabinet – NZXT H510 Middle Tower Supports Computer Cabinet (CA-H510B-W1):
Price – ₹ 6,902 I love the NZXT cabinets as they look clean and offer excellent build quality and cooling.
The NZXT gaming cabinet is ideal for this range of PC builds as they are spacious and allow you to convene all the gaming essentials.
It seems striking with a well-engineered air-flow, removable radiator mounting bracket, multiple-fan filters, and a front USB C connector panel.
Also Check: 7 Best PC Case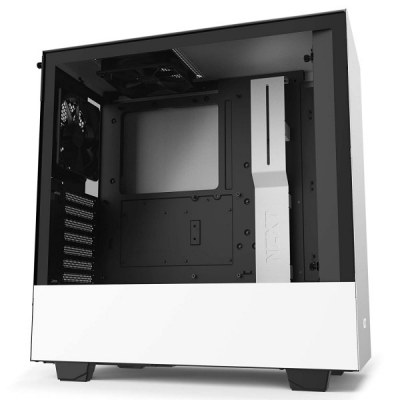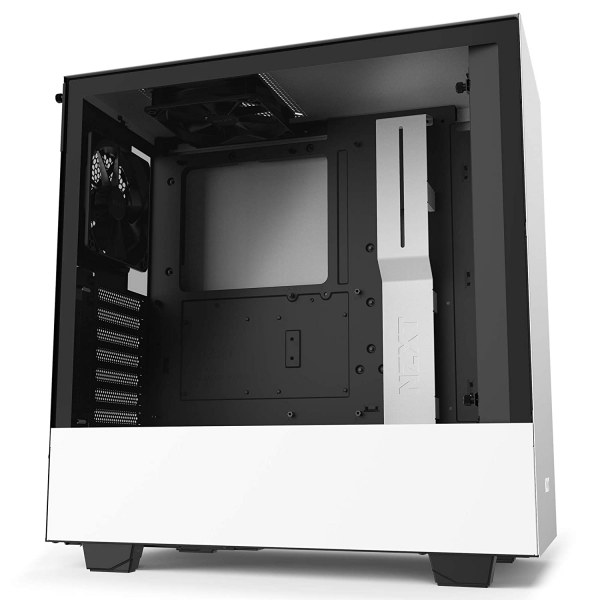 Key Features:
Single Screw installation
Flattered cable management
Two Aer F 120 mm fans included
Supports all form factors for motherboards
Tempered glass window
2) Monitor – LG Ultragear (32-inch) QHD (2K) Gaming Monitor:
Price – ₹ 23,999
Aforementioned, we are going with a 2K QHD resolution monitor to give an immersive and breathtaking gaming experience with this PC build.
The Quad-HD resolution is perfect for gaming as it offers plenty of details and yet is not so taxing on the GPU as 4K.
The LG Ultra-Gear Monitor comes with a VA, 144 Hz panel that offers excellent response times is best suited for fast-paced AAA titles like CS: GO, Battlefield and Cyberpunk.
The Dynamic Action Sync allows you to have a smooth with no tearing gameplay. Easy to switch gaming mode with a faster response rate.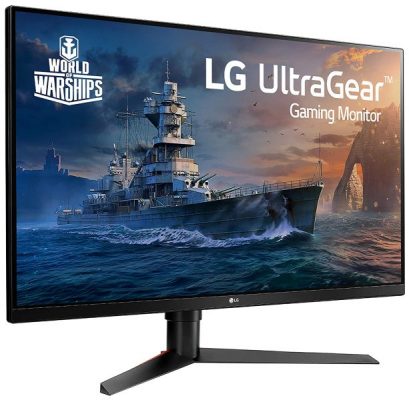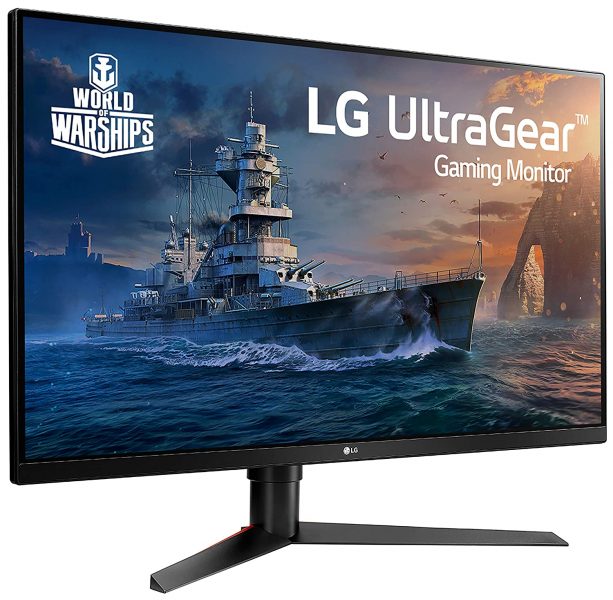 Key Features:
144 Hz refresh rate, 1ms response time
2K VA Panel, QHD resolution(2560 * 1440 pixels)
Radeon FreeSync technology
Customized gaming modes
Virtually Borderless Design
2 * HDMI, Display port, headphone-out
Wall mount Vesa support
3 years warranty
4) SSD – Samsung 980 500 GB NVMe SSD:
Price – Rs. 5,250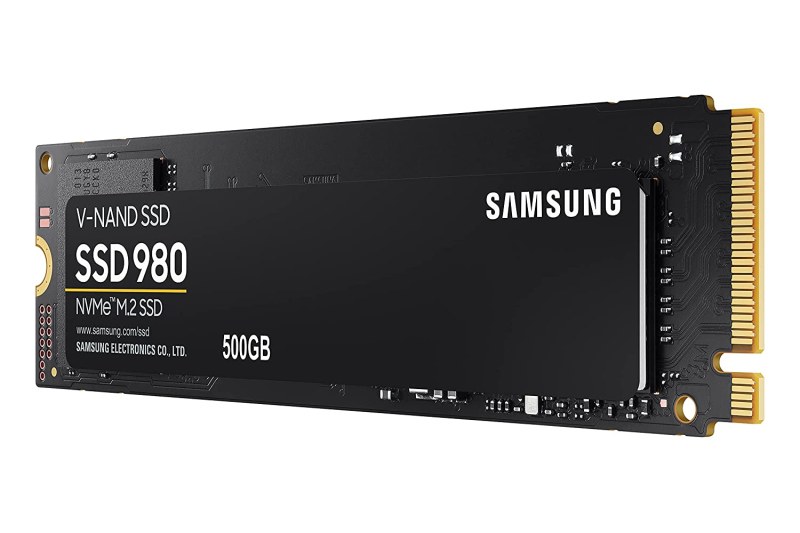 The latest Samsung 980 solid-state drive has M.2 (2880) form factor and has PCIe 3.0 NVMe interface. Also, it has a sequential write speed of up to 3000 Mb/s and up to 3500 Mb/s read speed. The SSD has been designed for gamers to have an immersive gaming experience with smooth and stable operations.
The SSD offers 3500 Mb/s read and write speed which is way better than most of the rivals. Moreover, the nickel coating of the drive gives an efficient thermal solution.
Key Features:
Read speed – 3500 Mb/s
Write speed – 3000 Mb/s
M.2 form factor (2880)
NVMe PCIe 3.0 interface
Up to 600 TBW
Reliable thermal controls
Warranty – 5 years
5) HDD – Western Digital WD Blue 2 TB(WD20EZAZ):
Price – ₹ 5,100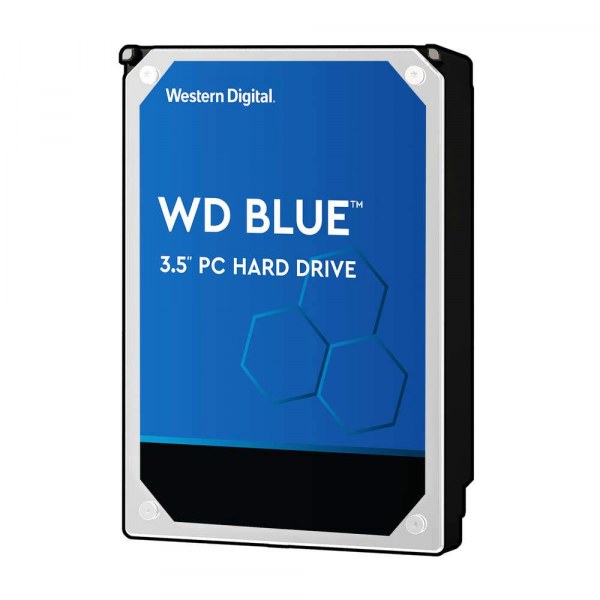 The Western Digital hard disk drive is a great choice for mid-range users for winning performance. The disk is secured and durable and gives an exceptional gaming experience. The WD hard disk drive is capable of managing video editing, gaming loads, and big data files conveniently.
Key Features:
SATA 6.0 GB/s
256 MB cache
2 TB Storage
5400 rpm
Durable
6) Power Supply – Gigabyte GP-B750H 750W ATX12V Power Supply :
Price – ₹ 6999
For this build, we will need a 700 to 750 watts power supply, you can buy Corsair, Coolermaster, or Gigabyte PSU.
I am going with the Gigabyte 750 Watt power supply that comes loaded with high-quality Capacitors. This part produces the highest execution facility and ensures durability.
The 120 mm smart fan adjusts its spin with the automatic power apprehension accordingly. It works silently. The cables are long and flat with secure fits.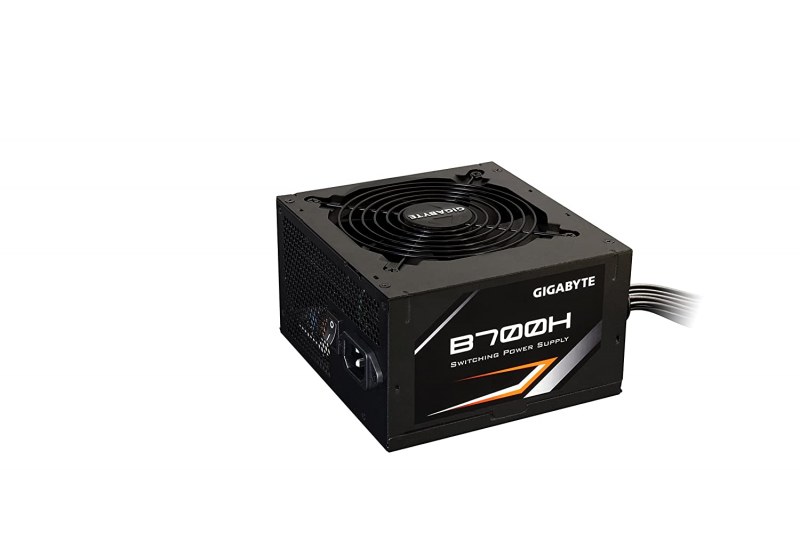 Key Features
PFC 750 Watt power supply
ATX 12V
120 mm smart control fan
Modular cables
80% power efficiency
You can also buy the 750 Watts Cooler Master Power Supply that is available currently for Rs. 6199.
Alternative – Power supply – Corsair CV series 750 PSU:
Price – Rs. 6,199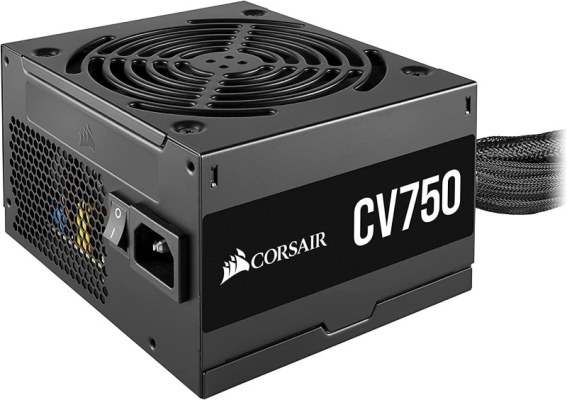 Corsair CV series offers a stable flow of power supply to the pc components and it also has low noise operation. Also, the PSU we used here comes with 750 Watts max capacity.
In addition, the machine has 88% operational efficiency that produces less heat to reduce your energy cost. It offers a continuous power supply without interruptions to enjoy your gaming sessions immersively.
Further, the 120 mm low noise fan spins accordingly to the load to give prompter functions.
Key Features:
750 Watts power supply
88% operational efficiency
120 mm low noise fan
Compact size; measuring 125 mm length
Black sleeved cables with powder-coated casing
Weight – 1.9 kg
7). Processor – Intel 12th Gen Core i7 – 12700K Desktop CPU:
Price – Rs. 40,950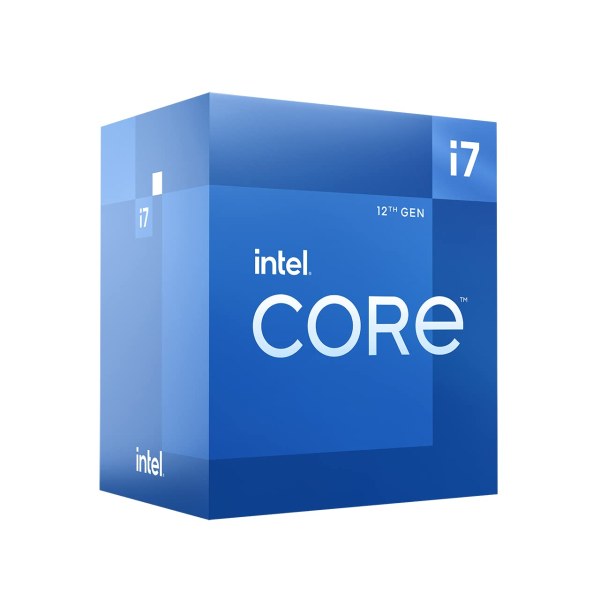 Intel 12th Gen core i7 – 12700K desktop processor was announced last year in the fall with the advanced hybrid architecture. In addition, the chipset has integrated graphics – Intel UHD graphics 770 to give you an excellent gaming performance.
Moreover, the CPU has 12 cores in total that have been divided into 8 performance cores and 4 efficient cores with 20 threads architecture.
The Core i7 – 12700K chip is comparatively cost-efficient compared to Ryzen processors with the same performance offerings.
Key Features:
Total 12 cores architecture (8P + 4E) and 20 threads
Up to 4.90 GHz performance core turbo boost speed
Up to 3.80 GHz efficient core maximum clock frequency
25 MB Intel smart cache
125 Watt TDP
Up to 128 GB DDR4 and DDR5 memory support
Integrated Intel UHD Graphics 770
Alternative – Graphics card – ASUS GeForce RTX 2060 GPU with 6 GB GDDR6 VRAM:
Price – Rs. 49,799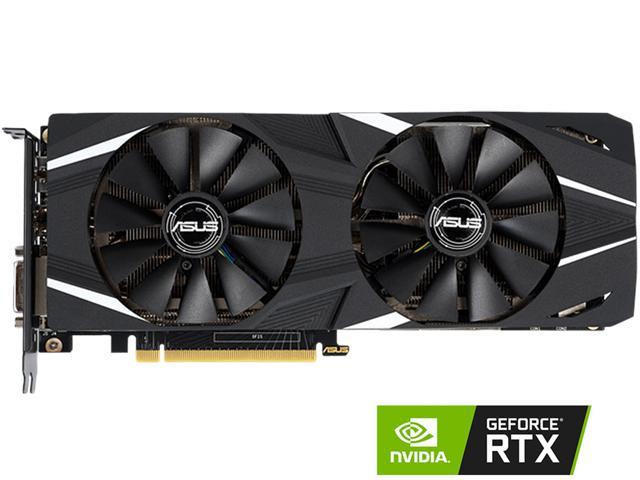 ASUS GeForce RTX dedicated graphics card comes with 6 GB GDDR6 VRAM; also, it has up to 1785 MHz boost clock speed. The device comes with two Wing-Blade fans that work at 0 dB.
Moreover, the RTX 2060 is one of the powerful GPUs that keep up to 60fps in FHD gaming. Also, it is a decent graphics card for 1440p and 4K gaming. Further, RTX 2060 is faster and offers a sturdy performance, and it smoothly runs almost all AAA games.
Key Features:
6 GB GDDR6 VRAM
Nvidia Turing architecture with 1920 CUDA cores
Up to 1785 MHz boost clock frequency
Dual fan
HDMI 2.0 and Display Port 1.4
IP5X dust resistivity
GPU Tweak II technology
You can also opt for Nvidia RTX 3060 or the Nvidia RTX 3060 Ti as the price for the RTX 3070 is currently off the charts.
9) Motherboard – MSI Pro Z690-P DDR4 Motherboard:
Price – Rs. 20,799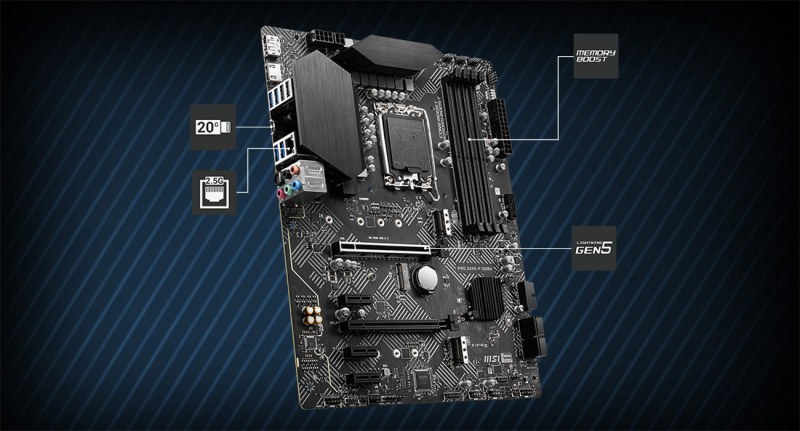 MSI offers an excellent motherboard with DDR4 RAM support for the latest Intel 12th gen processors. Also, it features VRM and MSI core boost technology that will give you a stable and enhanced experience.
Additionally, the board has a smart cooling solution that includes – Frozr AI cooling technology that manages the fan speeds according to the components. Also, it has multi-GPU slots, and the Memory boost architecture allows quicker overclocking utility.
Key Features:
Supports DDR4 RAM up to 5000 MHz
LGA 1700 socket
PCIe 5.0 support
ATX form factor
Frozr cooling technology
7.1 HD audio with Audio boost technology
Summary Table For Gaming PC Build
| | | |
| --- | --- | --- |
| Component | Model & Specification | Price (Rs.) |
| Cabinet | NZXT H510 Middle Tower Computer Cabinet | 8,900 |
| Monitor | LG Ultragear QHD (2K) Gaming Monitor with 144Hz | 23,799 |
| Ram | Corsair Vengeance LPX 2*8 GB DDR4 3600MHZ RAM | 6,772 |
| SSD | Samsung 980 SSD with 500GB | 5,250 |
| Hard Disk | Western Digital WD Blue WD20EZAZ 2TB 5400 RPM | 4,698 |
| Power Supply | Corsair 750W power supply unit | 6,199 |
| Processor | Intel Core i7-12700K Desktop Processor | 40,950 |
| Graphics Card | ASUS GeForce RTX 2060 with 6 GB GDDR6 | 49,799 |
| MotherBoard | MSI PRO Z690-P ATX Gaming Motherboard | 20,799 |
| Total | | 166,744 |

PC CONFIGURATION No.2 (Intel Core i5 12th Gen (12600K)
There is an acute shortage of Nvidia RTX 3000 series graphics cards in the market and due to this, the prices are very high at the moment so we are using the RTX 2070 that is available for a lower price.
1) Graphics card – Zotac Nvidia RTX 3060 Ti :
Price – Rs. 58,990 The Zotac Nvidia RTX 3060 Ti graphic processor is one of the finest cards. It runs all the AAA games with buttery smoothness.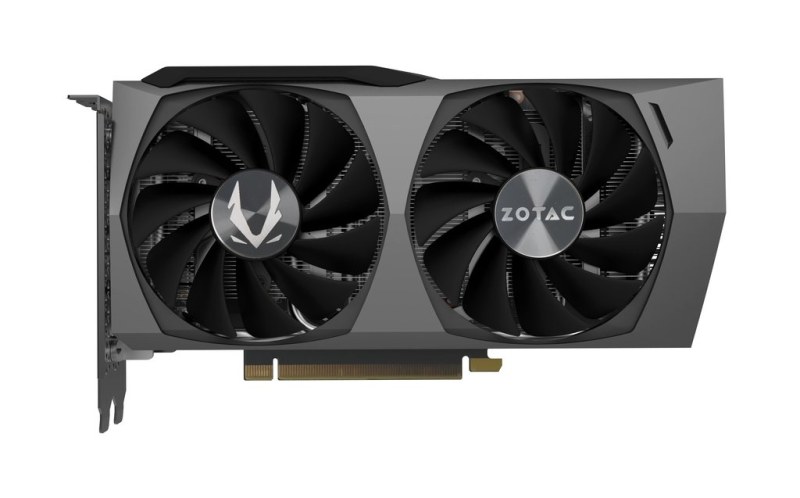 The Graphics card comes with 8GB GDDR6, 256-bit, 14 Gbps VRAM, and has PCI-E 4.0 support. It is based on the 3rd Gen Ampere architecture and also has a boost clock speed of 1695 MHz.
The GPU overclock automatically accordingly. The fans are quiet and spin in an alternate direction even under heavy load. The smart power LED indicator signals the user when any PCIe power supply is not working usually.
Key Features:
8 GB GDDR6 VRAM
256-bit memory interface
1695 Mhz core clock
Dual Fan Cooling
PCIe 4.0 interface
One Click OC
Alternate – Graphics card – Zotac Gaming GeForce RTX 3060 Twin Edge GPU:
Price – Rs. 59,999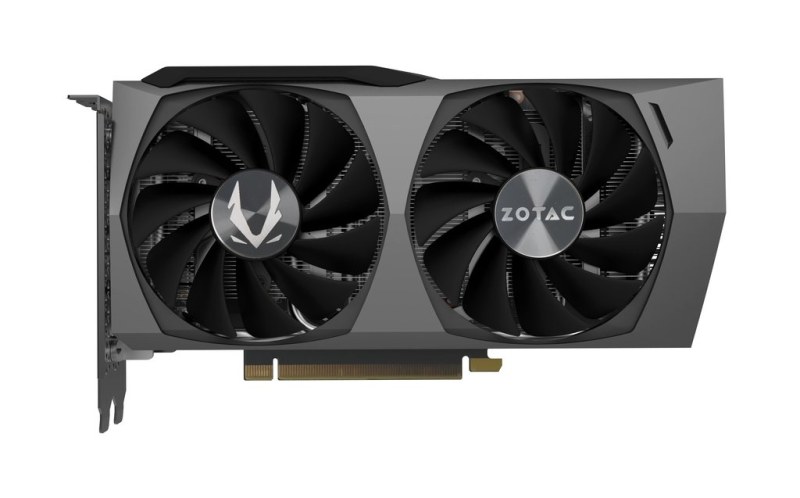 Zotac GeForce RTX 3060 Twin Edge dedicated graphics card comes with a massive 12 GB GDDR6 VRAM with 192-bit memory bus support. In addition, it supports PCIe 4.0.

Moreover, the powerful cooling system of the GPU keeps the system calm and offers excellent and stable gaming. The cooling system includes – IceStorm 2.0 cooling, Active fan control, and Freeze fan stop.
Key Features:
12 GB GDDR6 VRAM
Nvidia Ampere architecture
1807 Mhz boost clock
ice storm 2.0 cooling technology
Active fan control
HDMI 2.1, 3* display port 1.4a, Direct 12 Ultimate, OpenGL 4.6
2) RAM – Kingston Fury 2*8 GB DDR4 (3600 Mhz):
Price – Rs. 6,756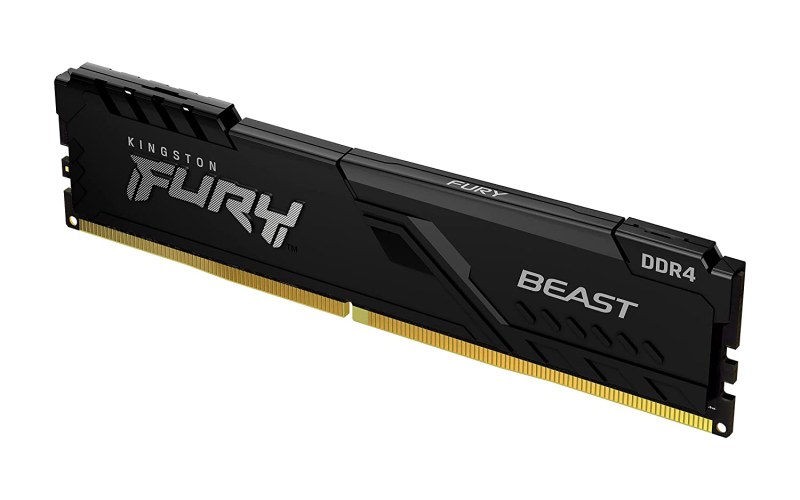 Kingston offers an excellently sturdy build RAM for your PC rigs. The one we use here comes with 2*8 GB DDR4 RAM. Using 16 GB with this build will give you lag-free long gaming sessions.
Moreover, the memory has a 3600 MHz frequency, and it has a low profile heat spreader design; the disk also supports XMP, which helps you in overclocking utility.
Key features:
8 GB DDR4 RAM
DIMM form factor
3600 MHz memory frequency
Low-profile design
Intel XMP-ready
3) Processor – Intel 12th gen Core i5 – 12600K
Price – Rs. 27,840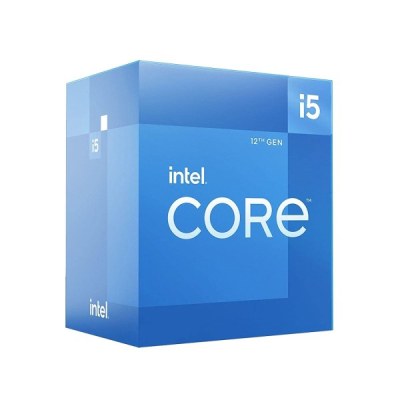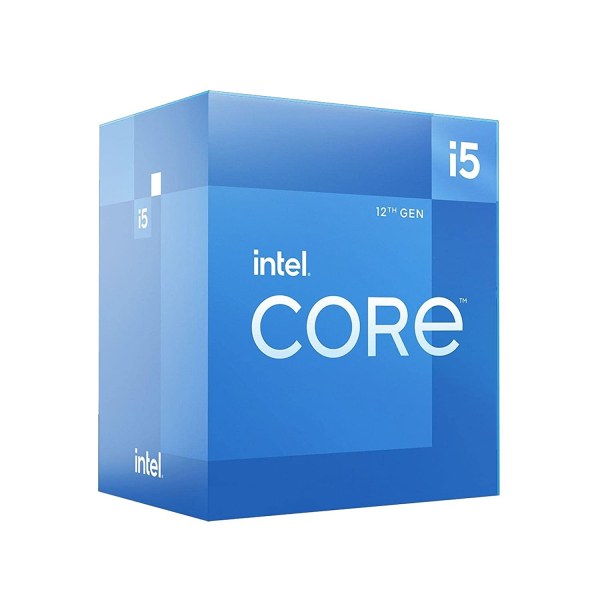 Intel has recently launched the 12th series of processors, and these processors come with the all-new hybrid architecture. In this build, we are using the latest Intel Core i5 – 12600K processor with 10 cores in total – 6 performance cores and 4 efficient cores.

Moreover, the chipset supports the LGA 1700 socket and is compatible with DDR4 and DDR5 RAM. Though we are using the DDR4 RAM here (to reduce build cost) with this rig, you can upgrade to DDR5 as per your requirements.
Notably, it comes with an integrated Intel UHD Graphics 770 graphics card which is helpful in video editing and other apps to work along with the dedicated graphics card.
Key Features:
10 Cores (6P + 4E) and 16 threads
20 MB memory cache
Up to 4.90 GHz
LGA 1700 socket
Integrated Intel UHD 770 graphics
125 Watts TDP
Supports DDR4 (3200 MHz) and DDR5 (4800 MHz)
| | | |
| --- | --- | --- |
| Component | Model & Specification | Price (Rs.) |
| Cabinet | NZXT H510 Middle Tower Computer Cabinet | 8,900 |
| Monitor | Acer Nitro 23.8 inches FHD gaming monitor | 14,995 |
| Ram | Kingston Fury 2*8 GB DDR4 RAM | 6,756 |
| SSD | Samsung 980 SSD with 500GB | 5,250 |
| Hard Disk | Western Digital WD Blue WD20EZAZ 2TB 5400 RPM | 4,698 |
| Power Supply | Corsair 750W power supply unit | 6,199 |
| Processor | Intel 12600K Core i5 processor | 27,840 |
| Graphics Card | Zotac RTX 3060 Ti (8 GB VRAM) | 59,999 |
| MotherBoard | MSI PRO Z690-P ATX Gaming Motherboard | 20,799 |
| Total | | 156,670 |
Click Page 2 Below to Check Out AMD Ryzen PC Configurations