There has been lot of requests to create some of the best Gaming PC Builds for a budget of Rs. 100,000. We researched for more than 10 days to get the best components together and recommend the Best Gaming Rig for Rs. 100,000. We will be sharing 4 Gaming PC builds in this article starting from Rs. 100,000 moving upto 120,000, 125,000, 130,000 and even 150,000.
We will also be creating an Extreme gaming PC build above Rs. 1,50,000 for 4K and 2K resolution in the next article for those looking for getting the best of the best.
There has been lot of new PC Hardware which has got launched in the last couple of months and we will include the best PC Hardware which are affordable, reliable and have max performance in these four Rigs and don't burn a hole in your pocket.
We have also included links to buy the hardware from top online retailers, for PC hardware we found available at reasonable prices. The  new games like GTA 5, Assassin Creed Unity , Battlefield Hardline and Witcher 3 need best of PC hardware to enjoy the titles at the fullest with astounding graphics.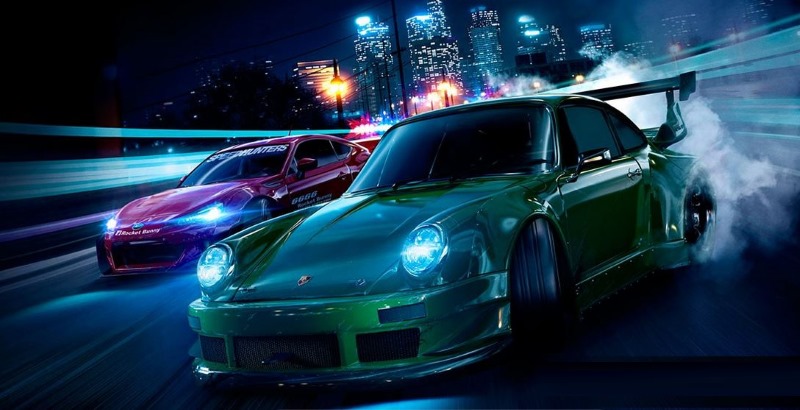 The builds in this article, will push the games to the limit so you can enjoy the games at 1080P at high and Ultra Graphics settings. We will see if we can include the 2K monitor in one of the Rigs and get other parts powerful enough in this budget to render high FPS on the 2K monitor.
We will give the 4K Gaming monitor or GSync monitors a pass here, purely because they are way too expensive to fit in this low budget :). A good 4K monitor itself has a cost of Rs. 40,000 or more in India.
I always find it really sad that the $300 GTX 970 in US, costs 28,000($450) in India and so does other PC parts.
One important thing some PC buyers tend to put a lot of money into the Graphics card and Processor and try to buy rest everything cheap, but I don't think so this should be the approach when building a new Gaming PC. You will always need a good motherboard , PSU and Cabinet along with the GPU and Processor to the run the PC system at the best performance.
We will try to save some cost on these parts but will not include any cheap components which ultimately bring down the overall performance of our Rig.
Processors – Currently Intel is ruling the world of processors with Core i5 and Core i7 processors being highly energy efficient and powerful. The AMD 900 series have high TDP and are not as efficient as well as the Intel. For low end segment we have recommended the AMD processors but not in this price range, you are better to have the Intel Processors.
We are not going to use the X79 or X99 motherboards or Intel Haswell E 5820 K processor, as there is hardly any gain in terms of gaming performance, while there is definitely more money spend on those parts. If you like to have the latest with more useless features , you can get that, though I don't recommend it.
Graphics Cards – AMD after the launch of AMD R9 290X and 290 has been quite for sometime and has not released any new graphics card. The AMD R9 290X is again a power hungy graphics  card and you will require to buy a massive PSU for the GPU to run.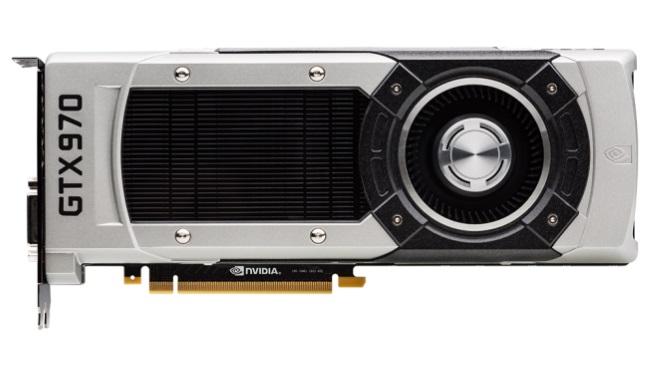 On the other hand we have Nvidia which has been ruling the Graphics card market with launch of Nvidia GTX 980 and GTX 970 and most recently the mighty Nvidia GTX Titan X and GTX 980 Ti. AMD will be launching next generation of graphics cards AMD R9 390x and 390 very soon.
If you are in doubt whether you should put all that gold in a Gaming PC or Gaming Laptop you can read – Gaming PC VS Gaming Laptop – The Better Choice.
At the end of the article I have also shared the best gaming PC builds for Rs. 90K, 80K, 70K and 60k. You can go through those builds before getting your own Gaming Rig.
You may also like to Read More on – Best Gaming PC Build Articles (20K to 100K),  Best Graphics Cards to buy , other PC Hardware.  
1). Gaming PC Build Rs. 100,000
Cabinet
 We have two excellent Choices close to Rs. 6,000 to 8,000 which offer good reliability and sturdy build quality. No point buying some cheap cabinet which  you will find difficult to install hardware and with poor Air flow. These two are good choices for high end gaming PC.
Priced @ Rs. 7000
Dimensions – 230 x 480 x 496 mm
8 Expansions SLots (4 HDD and 4 SSD)
Can Add – Upto 6 Fans , comes with 2 pre-installed
Front USB 2.0 and 3.0 port
Very Rugged and Solid Build Quality
Side Window adds to the looks
Can be used for housing large Cooler and multiple GPU
Adequate Airflow
Priced @ Rs. 6000
59.4 x 28.2 x 55.9 cm
Four 5.25-inches drive bays; Six 3.5-inches hard drive bays
8 Expansion slots
6 Fans for adequate cooling
Front I/O panel contains 2 USB 3.0 ports, 1 Firewire port, 3.5 mm headphone
Good Sturdy Build
Black Matte Finish
Both the cabinets are good buy the one you like. You can read more about the 7 Best Gaming PC Cabinets for Gaming PC Build. I would recommend to go with either of the above two cabinets, they have good space for adding additional GPU, HDD's , SSD and after market processor cooler. If you plan to overclock the Processor , you may also need an after market processor cooler like Hyper 212X or liquid cooler which also takes some more space so it is better to buy a spacious cabinet for easy cable management and fitting processor cooler and additional GPU in future.
Monitor
Monitor – 24 inch Dell S 2415H 1080P Monitor
Price Rs. 14,500
Screen Size – 24 inch
Resolution – 1920*1080 (FHD)
Dell 24 inch LED – S2415H Monitor is one of the best 24 inch monitors, you can buy, it comes with a warranty of 3 years from Dell. The 24 inch monitor has 6 ms response time and offers good viewing angle with the gloss hard coating IPS panel. The brightness is adequate(250 nits) and color reproduction is also fantastic on the Dell S 2415 H monitor.
RAM 
We will use the high Speed , highly reliable extremely fast 2133 Mhz 8 GB Ram from Corsair. The Corsair Pro 2 2133 Mhz is an excellent piece of hardware to go along with the motherboard and graphics card.
Price – Rs. 8500
Memory Frequency – 2133 Mhz
Dual Channel RAM
10 Years Warranty
8 GB Corsair Vengance PRO  2*4GB 2133 Mhz – You will have to buy two 4 GB Sticks for maximum efficiency.
Alternatively you can also buy the 16oo Mhz Corsair Vengeance RAM which is priced much cheaper at Rs. 6,000.
There is actually no need for the 2133 Mhz RAM, you will hardly get 1-2 FPS out of spending extra money. I would recommend the 1600 Mhz is more than enough. If you like and feel the high speed Ram has more swag and looks gorgeous, you can buy it, else there is no other reason to get.
Click Next Below…