There has been a lot of requests to create some of the best Gaming PC Builds for a budget of Rs. 100,000. We researched for more than 10 days to get the best components together and recommend the Best Gaming Rig for Rs. 100,000. We will be sharing 4 Gaming PC builds in this article starting from Rs. 100,000 moving up to 120,000, 125,000, 130,000 and even 150,000.
We will also be creating an Extreme gaming PC build above Rs. 1,50,000 for 4K and 2K resolution in the next article for those looking for getting the best of the best.
There has been lot of new PC Hardware which has got launched in the last couple of months and we will include the best PC Hardware which are affordable, reliable and have max performance in these four Rigs and don't burn a hole in your pocket.
We have also included links to buy the hardware from top online retailers, for PC hardware we found available at reasonable prices. The new games like GTA 5, Assassin Creed Unity , Battlefield Hardline and Witcher 3 need best of PC hardware to enjoy the titles at the fullest with astounding graphics.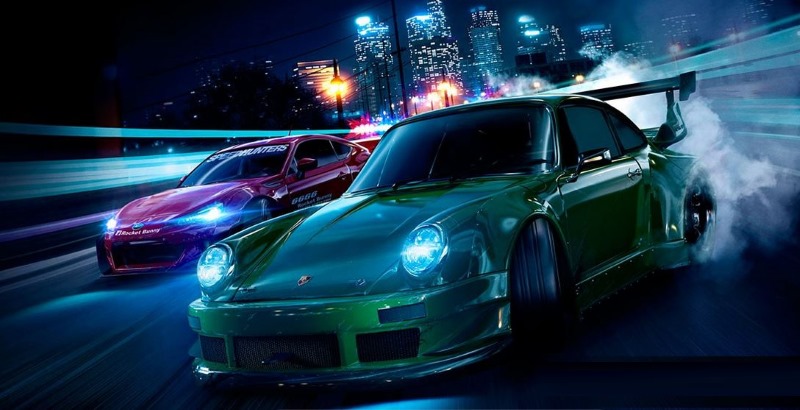 The builds in this article will push the games to the limit so you can enjoy the games at 1080P at high and Ultra Graphics settings. We will see if we can include the 2K monitor in one of the Rigs and get other parts powerful enough in this budget to render high FPS on the 2K monitor.
We will give the 4K Gaming monitor or GSync monitors a pass here, purely because they are way too expensive to fit in this low budget :). A good 4K monitor itself has a cost of Rs. 40,000 or more in India.
I always find it really sad that the $300 GTX 970 in the US, costs 28,000($450) in India and so does other PC parts.
One important thing some PC buyers tend to put a lot of money into the Graphics card and Processor and try to buy rest everything cheap, but I don't think so this should be the approach when building a new Gaming PC. You will always need a good motherboard, PSU, and Cabinet along with the GPU and Processor to the run the PC system at the best performance.
We will try to save some cost on these parts but will not include any cheap components which ultimately bring down the overall performance of our Rig.
Processors – Currently Intel is ruling the world of processors with Core i5 and Core i7 processors being highly energy efficient and powerful. The AMD 900 series have high TDP and are not as efficient as well as the Intel. For low-end segment we have recommended the AMD processors but not in this price range, you are better to have the Intel Processors.
We are not going to use the X79 or X99 motherboards or Intel Haswell E 5820 K processor, as there is hardly any gain in terms of gaming performance, while there is definitely more money spend on those parts. If you like to have the latest with more useless features, you can get that, though I don't recommend it.
Graphics Cards – AMD after the launch of AMD R9 290X and 290 has been quiet for some time and has not released any new graphics card. The AMD R9 290X is again a power hungry graphics card and you will require buying a massive PSU for the GPU to run.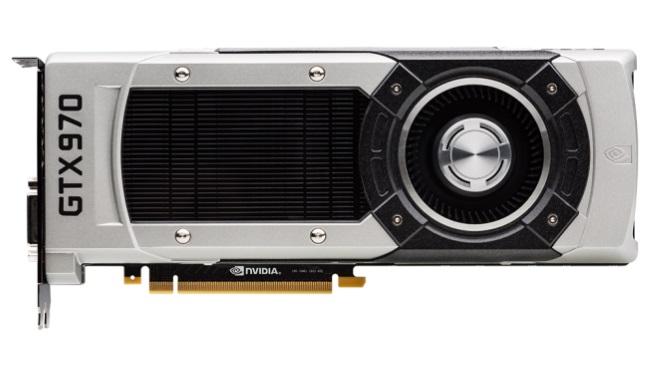 On the other hand, we have Nvidia which has been ruling the Graphics card market with the launch of Nvidia GTX 980 and GTX 970 and most recently the mighty Nvidia GTX Titan X and GTX 980 Ti. AMD will be launching next generation of graphics cards AMD R9 390x and 390 very soon.
If you are in doubt whether you should put all that gold in a Gaming PC or Gaming Laptop you can read – Gaming PC VS Gaming Laptop – The Better Choice.
At the end of the article, I have also shared the best gaming PC builds for Rs. 90K, 80K, 70K and 60k. You can go through those builds before getting your own Gaming Rig.
1). Gaming PC Build Rs. 100,000
Cabinet
We have two excellent Choices close to Rs. 6,000 to 8,000 which offer good reliability and sturdy build quality. No point buying some cheap cabinet which you will find difficult to install hardware and with poor Air flow. These two are good choices for high end gaming PC.
Cooler Master HAF 912
Priced @ Rs. 7000
Dimensions – 230 x 480 x 496 mm
8 Expansions SLots (4 HDD and 4 SSD)
Can Add – Upto 6 Fans , comes with 2 pre-installed
Front USB 2.0 and 3.0 port
Very Rugged and Solid Build Quality
Side Window adds to the looks
Can be used for housing large Cooler and multiple GPU
Adequate Airflow
Corsair Carbide Series 400R
Priced @ Rs. 6000
59.4 x 28.2 x 55.9 cm
Four 5.25-inches drive bays; Six 3.5-inches hard drive bays
8 Expansion slots
6 Fans for adequate cooling
Front I/O panel contains 2 USB 3.0 ports, 1 Firewire port, 3.5 mm headphone
Good Sturdy Build
Black Matte Finish
Both the cabinets are good buy the one you like. You can read more about the 7 Best Gaming PC Cabinets for Gaming PC Build. I would recommend to go with either of the above two cabinets, they have good space for adding additional GPU, HDD's , SSD and after market processor cooler. If you plan to overclock the Processor , you may also need an after market processor cooler like Hyper 212X or liquid cooler which also takes some more space so it is better to buy a spacious cabinet for easy cable management and fitting processor cooler and additional GPU in future.
Monitor
Monitor – 24 inch Dell S 2415H 1080P Monitor
Price Rs. 14,500
Screen Size – 24 inch
Resolution – 1920*1080 (FHD)
Dell 24 inch LED – S2415H Monitor is one of the best 24 inch monitors, you can buy, it comes with a warranty of 3 years from Dell. The 24 inch monitor has 6 ms response time and offers good viewing angle with the gloss hard coating IPS panel. The brightness is adequate(250 nits) and color reproduction is also fantastic on the Dell S 2415 H monitor.
RAM
We will use the high Speed , highly reliable extremely fast 2133 Mhz 8 GB Ram from Corsair. The Corsair Pro 2 2133 Mhz is an excellent piece of hardware to go along with the motherboard and graphics card.
Price – Rs. 8500
Memory Frequency – 2133 Mhz
Dual Channel RAM
10 Years Warranty
8 GB Corsair Vengance PRO 2*4GB 2133 Mhz – You will have to buy two 4 GB Sticks for maximum efficiency.
Alternatively you can also buy the 16oo Mhz Corsair Vengeance RAM which is priced much cheaper at Rs. 6,000.
There is actually no need for the 2133 Mhz RAM, you will hardly get 1-2 FPS out of spending extra money. I would recommend the 1600 Mhz is more than enough. If you like and feel the high speed Ram has more swag and looks gorgeous, you can buy it, else there is no other reason to get.
Power Supply Unit
Would recommend we buy the 700 plus watts PSU for the GPU and SSD's to function easily and in case the need arise we can also use the second GPU in Crossfire or SLI.
Cooler Master B700 – The 700 Watt PSU
Corsair 750 Watts PSU
Antec 750 Watts 80 Plus Gold PSU
All the above 3 PSU are great with low noise and decent performance with steady power and even if you overclock the graphic card and processor there won't be any challenge.
Secondly we could have used a 600 Watts PSU here as GTX 970 can run on it. But in case AMD launches some terrific GPU which as usual require a little higher Power you will not require to sell of the PSU and get a new one in future.
Also it could be used with SLI the GTX 970 which we will be using but for a 980 or 980 Ti I would recommend a 1000 Watts PSU like the Corsair RM 1000 which is sufficient to run the two GTX 980 Ti in SLI.
Processor
Intel Core i5 4690K – It is great processor and you will not find any difference in FPS Vs a more expensive Core i7 4790K. You can easily overclock the Core i5 4690K to 4.4 Ghz, we overclocked it safely to 4.5 Ghz with the air cooler Hyper 212X. You may not buy the processor cooler right away spend some months with the Rig and if needed you can get the processor cooler as well and OC the processor.
Core i7 is minutely better compared to the Core i5 in the gaming performance may 2-5 FPS but the cost difference is there of 4-5K which according me is much more than we would like to spend for those additional FPS. Either ways we have included the Core i7 as well in the later build for those who will to get the ultimate parts for a very powerful Gaming PC RIG.
Intel Core I5 4690K Priced @ Rs. 19,000
Clock Speed 3.5 Ghz Boost upto 3.9 Ghz
Can OC to 4.5 Ghz easily
4 Cores and 4 threads
32 GB Max Memory Support
22 nm manufacturing process
6 MB Cache
3 years warranty
Graphics Card
Asus Nvidia GTX 970 Priced @ Rs. 28,600
It is the beast you can purchase for Rs. 28,500 will easily max out all the gaming titles on the 1080P monitor. The graphics card is very capable, it reduces the AMD 290 to dust and competes with the 290X once overclocked. It is highly energy efficient, low heat producing and monster of a graphics card. We will add only one card in this Rig and in a later Rig will look at the SLI for the GTX 970.
Asus Nvidia GTX 970 Graphics Card Specs
Price Rs. 28,600
Architecture – Maxwell
VRAM – 3.5 GB + 0.5 GB
Memory – 256-bit, 4 GB GDDR5 Memory with 7010 MHz
GPU Base Clock : 1114 MHz (1253 MHz Boost clock)
Single 8 Pin Connector
1664 Cuda Cores
600 Watts Power Supply
750 Watts PSU for SLI
Motherboard
Asus MAXUMUS VII RANGER Z97 Motherboard
It is one of the most aggressive price/performance motherboard in the Asus Ruplic of Gamers (ROG) series. The motherboard is priced close to Rs. 15,500 and has a great build quality, design and reliability. It comes with the Intel Extreme Memory Profile (XMP), you can use Ram upto clock speed of 3000 Mhz with the motherboard and can add upto 32 GB of RAM .
It is based on Intel LGA1150 socket and supports the 4th and 5th-generation core i7/core i5/core i3 processors.
Multi- GPU Support – Maxumus VII supports NVIDIA Quad-GPU SLI Technology, Supports AMD Quad-GPU CrossFireX Technology. If you wish to add a second GTX 970 to this can be done easily using the SLI bridge.
The motherboard supports easy overclocking for the CPU, GPU, and RAM. It comes with an easy to use BIOS and ROG SupremeFX for providing better sound output to your Headphones or speakers.
If you can spare a little more you can also get the ASUS Z97 Pro WIFI motherboard, priced at Rs. 18,000.
It also has all the above-mentioned features and along with all the options to add multiple GPU and OC all the components you also get an in-built WIFI card with the motherboard. Most motherboards can't connect to the Wifi router in your home but Asus Z97 Pro Wifi can do that with the support of inbuilt router.
If you don't want the WIFI feature Maximus VII Ranger is a good choice and is cheaper as well.
Summary – Best Extreme Gaming PC Build Rs 100000 – Rig 1
| | | |
| --- | --- | --- |
| | Gaming PC Build – Intel Processor and Motherboard Using GTX 970 | |
| Component | Model & Specification | Price (Rs.) |
| Cabinet | Cooler Master HAF 912 | 7,000 |
| Monitor | Dell S2415H 24 inch Monitor | 14,800 |
| Ram | 8 GB Corsair Vengance 2*4GB 1600 Mhz | 6000 |
| Hard Disk | Weston Digital 2 TB Desktop Internal Hard Drive 7200 RPM | 5,200 |
| Power Supply | Antec 750 Watts Gold PSU | 7,500 |
| Processor | Intel 3.4 GHz LGA 1150 4690K i5 4th Generation Processor | 19,200 |
| Graphics Card | ZOTAC NVIDIA GeForce GTX 970 4 GB GDDR5 Graphics Card | 28,600 |
| Mother Board | Asus MAXUMUS VII RANGER Z97 | 15,000 |
| Total | Total Cost of Gaming PC Configuration | 103,300 |
We are able to make best Gaming PC Rig close to Rs. 1 lakh. Lets move next to push the budget little higher and see what else can we add in the Gaming Rig.
SSD – Lets add a 256 GB SSD – You can choose from the Adata 256 GB Sp 900 or Samsung Evo 850 both are quite reliable and offers great value for investment. All the parts put together will not able to make this Rig faster if we don't add up the SSD. The SSD will cost you somewhere around Rs. 8,000.
Samsung 850 Evo 250 GB
Adata Premier PRO SP900 256 GB SSD.
You can buy the 2 TB Weston Digital HDD with 7200 RPM spindle speed to get the best out of your Gaming PC. The SSD essentially gives you more speed and better performance. Your PC will boot up in less than 15 seconds and shut down even before 8 seconds.
Also all your windows programs and files stored on the SSD will open much faster. You can install the Windows 8.1 or Windows 10 on your SSD and keep rest of the game files on the HDD. SSD is an essential part if you wish to have max fun with the Gaming PC build. However, you can postpone it and add it later also.
Processor Cooler
Though it is not required, your stock CPU cooler is sufficient at the stock speeds, however, if you wish to play with the OC settings of all this fancy hardware, better get an aftermarket cooler. The aftermarket coolers for your processor is going to make it more silent and keep the temperatures on the check while pushing the processor clock higher than 4.0 Ghz.
You can get a basic good quality Air Cooler or a Hydro Cooler.
Good Air Cooler – Cooler Master Hyper 212 X
Water Cooling -Corsair H80i
Temperature Difference Stock Cooler VS Hyper 212X While Playing Crysis 3.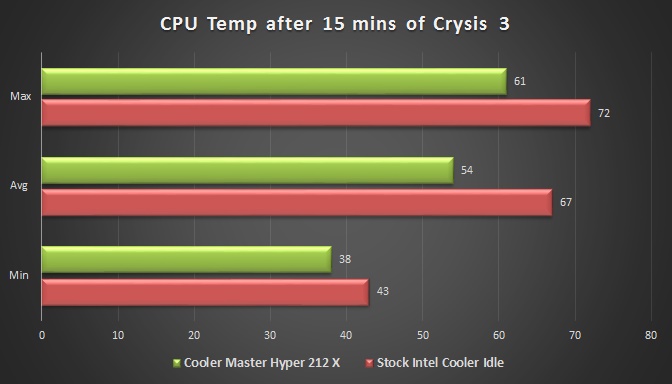 If you are doing CPU overclocking first time and don't want to push the limits too far get the Hyper 212X and if you are adventurous and want to push the beast to maximum, go with the liquid cooling.The Hyper 212X is priced close to Rs. 32,00 and the Corsair – H 80i will cost around Rs. 7500.
Summary – Best Extreme Gaming PC Build Rs 100000 – Rig 2
| | | |
| --- | --- | --- |
| | Gaming PC Build – Intel Processor and Motherboard Using GTX 970 | |
| Component | Model & Specification | Price (Rs.) |
| Cabinet | Cooler Master HAF 912 | 7,000 |
| Monitor | Dell S2415H 24 inch Monitor | 14,800 |
| Ram | 8 GB Corsair Vengance 2*4GB 1600 Mhz | 6,000 |
| Hard Disk | Weston Digital 2 TB Desktop Internal Hard Drive 7200 RPM | 5,200 |
| Power Supply | Antec 750 Watts Gold PSU | 7,500 |
| Processor | Intel 3.4 GHz LGA 1150 4690K i5 4th Generation Processor | 19,200 |
| Graphics Card | ZOTAC NVIDIA GeForce GTX 970 4 GB GDDR5 Graphics Card | 28,600 |
| Mother Board | Asus MAXUMUS VII RANGER Z97 | 15,000 |
| SSD | ADATA Premier PRO SP 900 256 GB SSD | 8,000 |
| CPU Cooler | Cooler master Hyper 212X | 3,200 |
| Total | Total Cost of Gaming PC Configuration | 114,500 |
So we have a Gaming Rig for Rs. 114,000 and we are still using the Core i5 and not the Core i7 processor and using only a single GTX 970, how about we push it a little more and see what we can include in the Rig for a little higher budget.
Check More PC Builds – Click Next Below.
You May Like