There have been a lot of requests to create some of the best Gaming PC Builds for a budget of Rs. 100,000. We researched for more than 15 days to get the best components together and recommend the Best Gaming Rig for Rs 1 Lakh.
I will be sharing 4 Gaming PC builds in this article starting from Rs. 100,000 moving up to Rs. 125,000.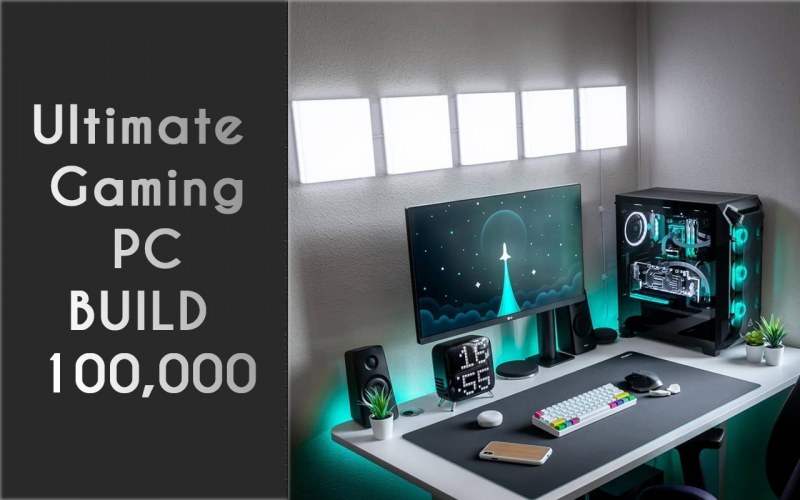 We will stick to a 1080P resolution with a high refresh rate in this build. I am including the latest Intel 12th Gen processors and AMD Ryzen 5000 series processors for the builds. There is a significant performance jump with these new processors, and buyers should avoid buying Intel 10th/11th Gen processors and even AMD Ryzen 3000 series.
I have also included links to buy the hardware from top online retailers that are available at competitive prices. The new games like GTA 5, Cyberpunk 2077, Assassin Creed Valhalla, Battlefield 1, and Witcher 3 have amazing graphics and you need a powerful PC to have the best experience.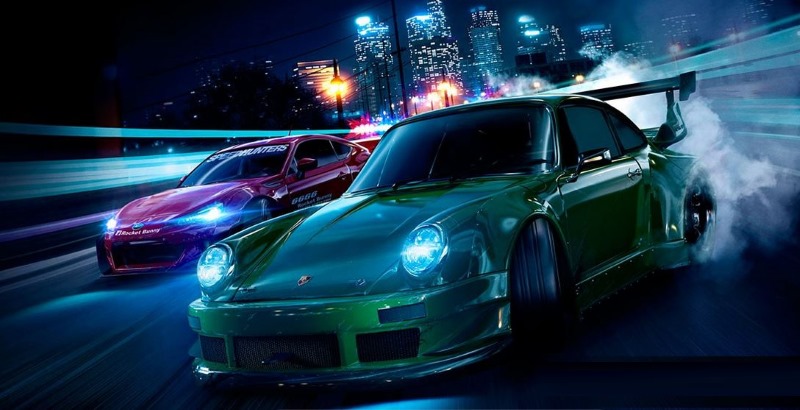 The builds in this article will push the games to the limit so you can enjoy the games at 1080P and even can use a Quad-HD 2K monitor to play games at high FPS.
Special Note - Dear Reader, We independently review everything we recommend. When you buy through our links, we may earn a tiny commission. Read Privacy Policy.
We will give the 4K Gaming monitor or GSync monitors a pass here, purely because they are way too expensive to fit in this budget :). A good 4K monitor itself costs over Rs. 30,000.
Also, most 4k monitors come with a 60 Hz refresh rate and I think it is better to stick with a 120 or 144Hz Quad-HD monitor over a 4K monitor.
One important thing some PC buyers tend to put a lot of money into the Graphics card and Processor and try to buy the rest of parts cheap, but I don't think so this should be the approach when building a new Gaming PC. You will always need a good motherboard, PSU, and Cabinet, Ram, SSD along with the GPU and Processor to run the PC at peak performance.
We will try to save some cost on these parts but will not include any cheap components that can ultimately bring down the overall performance of our Rig.
Processors – The best AMD Desktop processor are Ryzen 5000 series is highly energy-efficient and powerful. Intel 12th Gen processors have taken the crown from AMD and are crazy fast and come with more Cores.
Graphics Cards – We will be using mostly Nvidia Graphics cards in this building as they are better in comparison to AMD at the moment. We will see if AMD cuts the price for the Radeon 6700 XT or 6600XT in the future to include in the rigs.
The Graphics card prices are seeing a decline in last few months and it is probably a good time to purchase a Gaming PC.
If you are in doubt about whether you should put your gold into building a Gaming PC or buy a Gaming Laptop you can read – Gaming PC VS Gaming Laptop
At the end of the article, I have also shared the best gaming PC builds for Rs. 90K, 80K, 70K, and 60k. You can go through those builds before getting your own Gaming Rig.
First, let's start with the Intel Gaming PC build, and then we will move to the AMD Ryzen PC Build.

1). Gaming PC Build 1 (Intel 12th Gen) – Rs. 100,000
1) Cabinet – Cooler Master MasterBox K501L RGB V2 Mid Tower Case:
Price – ₹ 4,490
You can read more about the Best Gaming PC Cases. I would recommend going with the cabinets we mentioned, they have good space for adding additional GPU, HDD's, SSD, and after-market processor cooler.
If you plan to overclock the Processor, you may also need an after-market processor cooler like Hyper 212X or liquid cooler (check best processor coolers) that also takes some more space so it is better to buy a spacious cabinet for easy cable management and fitting processor cooler and additional SSD or HDD in the future.
360 mm AIO compatibility.
Supports up to seven 120 mm fans.
Engineered airflow path
Supports all the high-end gaming components
Edge-to-edge tempered glass side panel
USB 3.0 Type-A and USB 2.0 included
2) Monitor – Acer Nitro IPS 23.8 Inch Full HD 1920 X 1080 .65MS VRB 165 Hz:
Price – 14,999
Acer Nitro 23.8 inches IPS display gaming monitor is one of the best 24-inch monitors, you can buy. The 24-inch monitor has a 1ms response time and offers a good viewing angle with the gloss hard coating IPS panel.
The brightness is adequate(250 nits) and color reproduction is also fantastic on the Acer Nitro gaming monitor.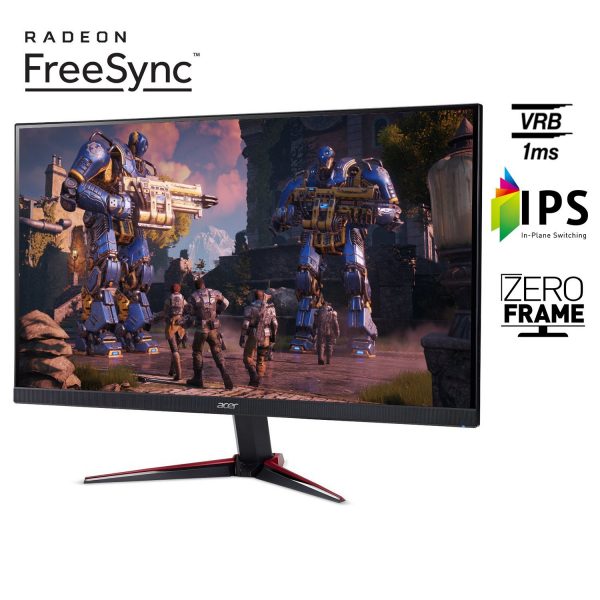 23.8 inches FHD IPS display, HDR 10 Ready
1920 * 1080 pixels resolution
1ms response time, 144 Hz refresh rate
250 nits brightness, wide view angle
2 * HDMI and display ports
Eye care with Blue Light Shield feature.
AMD Radeon FreeSync technology
Zero frames design
OR You can buy
Monitor – LG Ultra-Gear Gaming Monitor with 144 Hz:
Price – Rs. 14,999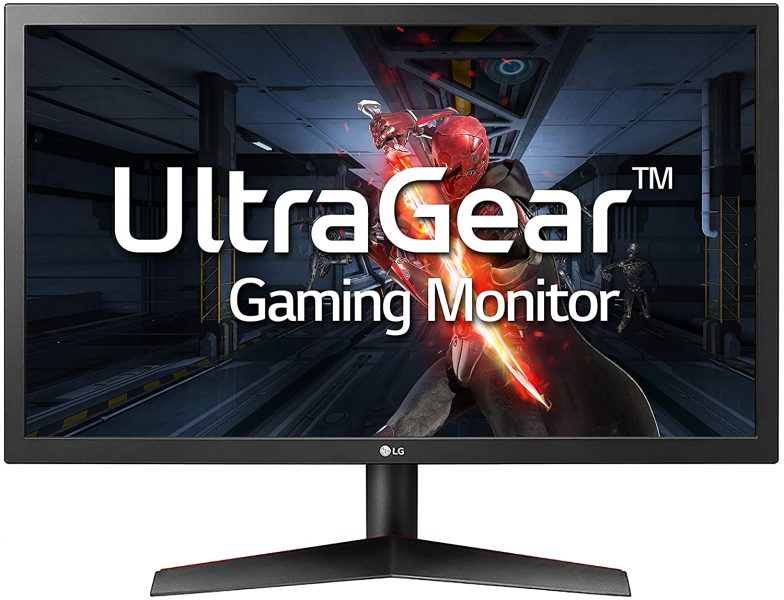 LG is one of the best manufacturers of monitors, and the Ultra Gear is a top-selling monitor from the brand. This gaming monitor comes with a Full HD display (1920*1080) pixels with a 144 Hz refresh rate and a wide viewing angle. Also, it has 300 nits brightness and a 16:9 aspect ratio.
Moreover, the monitor allows you to adjust the height and supports wall mounting. It has 2* HDMI, display port, and headphone out ports.
The monitor offers smart gaming features – a black stabilizer, dynamic action sync, crosshair, and screen control.
Key Features:
24 inches FHD display
1920*1080p resolution
144 Hz refresh rate and 1 ms response time
2* HDMI, display port, and headphone out
300 nits brightness
Desk and wall mounting
3) RAM – Kingston Fury 16 GB DDR4 (3600 Mhz)
Price – Rs. 7,990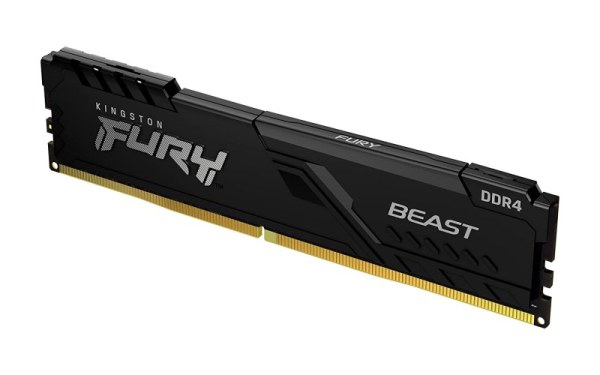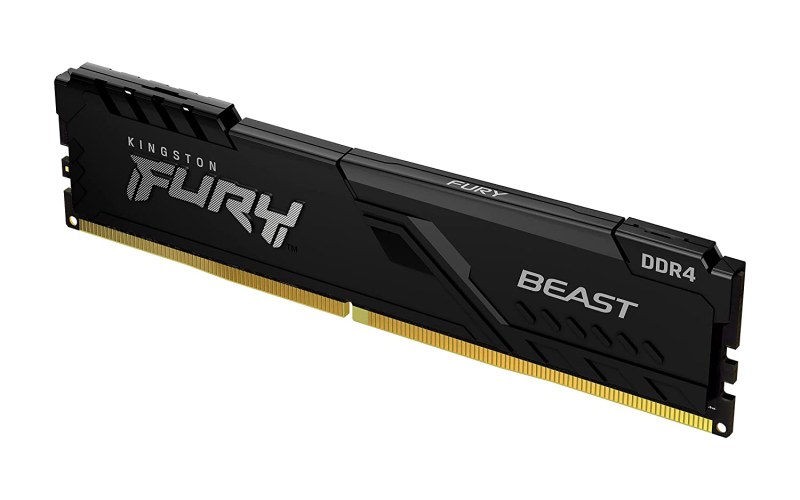 For this build, we are using 16 GB RAM with high frequency so that you enjoy your gaming sessions without any lag. Also, Kingston Fury beast RAM gives you robust and stable performance. We will use 2 ram sticks of 8 GB each to make them work in Dual Channel. Don't buy a single 16 GB stick.
The memory has a low-profile heat spreader design with a sleek look. In addition, the Intel XMP-ready feature allows the RAM to maximize performance. Also, it sport plug-n-play automatic overclocking ability.
Key features:
16 GB DDR4 RAM
DIMM form factor
3600 MHz memory frequency
Low-profile design
Intel XMP-ready
4) SSD – Samsung 980 500 GB NVMe SSD:
Price – Rs. 5,250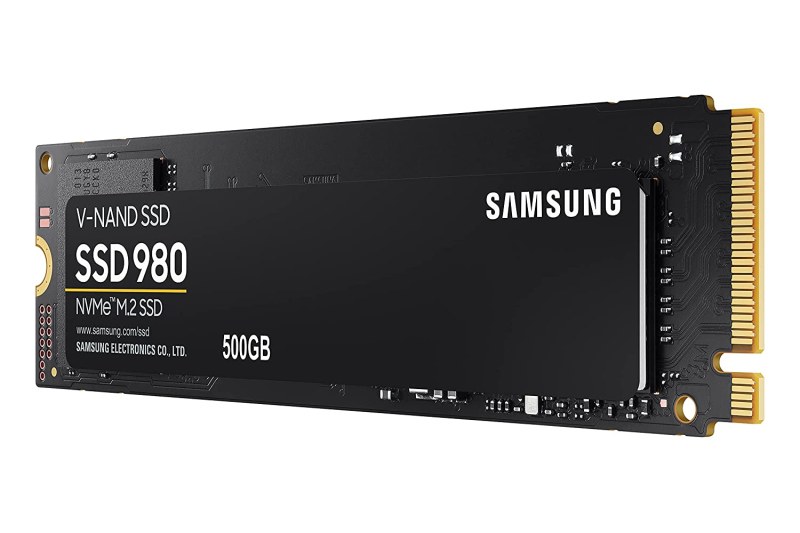 Samsung 980 NVMe SSD is one of the best drives for faster storage. Here, for this 100K build, we are using the 500 GB SSD and HDD to give you a lag-free gaming experience. The Samsung 980 NVMe SSD is based on NAND technology.
Notably, the Solid State Drive sports a Full Power mode that allows the SSD to run at peak level for consistently high performance. Also, the Samsung Magician mode enables the disk to be in Active mode always.
Further, the storage disk has nickel coating for thermal control, which controls the heat level to offer stable gaming performance.
Key Features:
Read speed – 3500 Mb/s
Write speed – 3000 Mb/s
M.2 form factor (2880)
NVMe PCIe 3.0 interface
Up to 600 TBW
Realible thermal controls
Warranty – 5 years
5) HDD – Western Digital WD Blue 2TB Internal Hard Drive :
Price – ₹ 5,294
The Western Digital Blue hard disk drive gives an excellent gaming experience. It is secure and stable as compared to other disks, especially for a gaming PC build.
We also need inexpensive storage to store games and files. You can install the Windows OS and important programs on the SSD.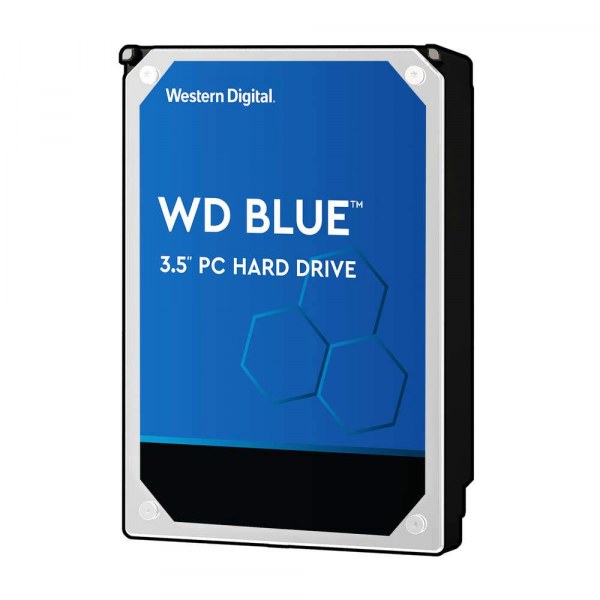 SATA 6.0 Gbps
7200 rpm
256 MB cache
2 TB storage
6) Power Supply – Corsair CV650, CV Series, 80 Plus Bronze Certified, 650 Watt Non-Modular Power Supply:
Price – ₹ 5,299
The Corsair CV 650W non-modular power supply gives the potential to your gaming Rigs. The 120 mm fan only spins when the power supply is under heavy load.
We are not going overboard with the Power supply this is good for our build you can even buy a 700 or 750 Watts PSU if you wish to but for all our builds the CV 650 is more than enough.
The compact case design makes it possible to fit in the gaming cabinet easily.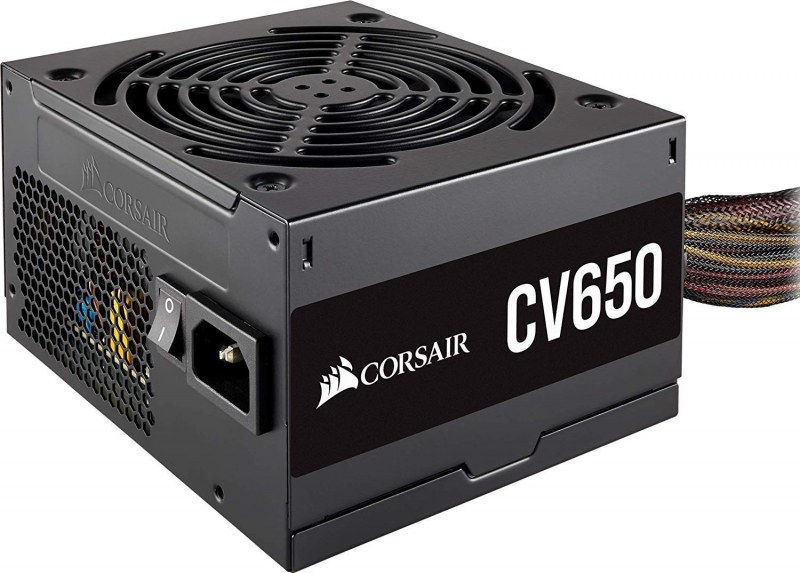 88% operational efficiency.
Generates less heat.
120 mm low-noise cooling fan.
650W non-modular power supply
Delivers continuous power
7) Processor – 12th Gen Intel Core i5-12400F:
Price – Rs. 17,740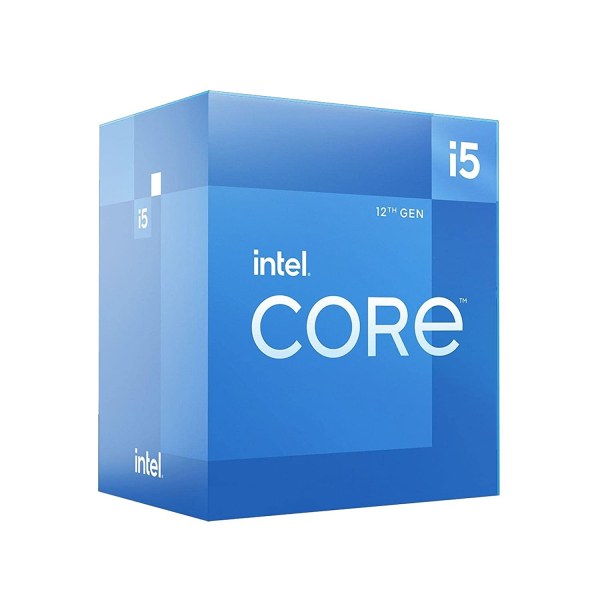 Intel 12th Generation Core i5 – 12400F is the latest offering by the company with affordable pricing and great features. Also, the chipset supports both DDR4 and DDR5 based on motherboard compatibility. We used DDR4 compatible motherboard to keep our build within the budget.
Moreover, the processor has 6 Cores and 12 threads and clocks up to 4.4 GHz of turbo boost frequency. Also, it has an 18 MB Intel smart cache.
Core i5 is an affordable processor that will give you smooth 1080p gaming sessions.
Key Features:
10 nm manufacturing process
6 cores and 12 threads
18 MB cache memory
Up to 4.4 GHz maximum clock speed
LGA 1700 socket
Supports DDR4 (3200 MHz) and DDR5 (4800 MHz) RAM
65 Watts TDP
Warranty – 3 years
8) Graphics Card – Galax Geforce GTX 1660:
Price – Rs. 34,990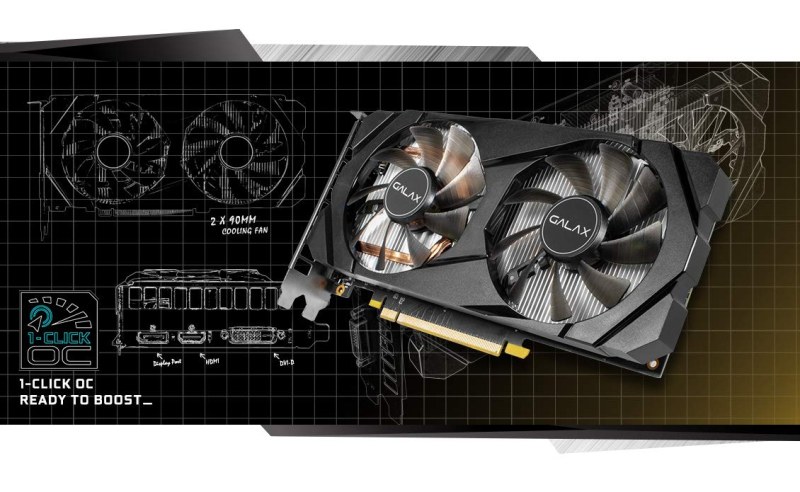 Galax GeForce GTX 1660 graphics card comes with 6 GB GDDR5 VRAM. Also, it features one-click OC that enables the highest stable overclocking.
In addition, the Nvidia Ansel technology allows professional-grade photography so that you can capture and share all your gaming experiences. The dedicated GPU will enable you to customize your gameplay with freestyle game filters.
The card has 2* 90 mm unique blade fans, copper heat pipe, and 3D active fan that manages the temperature to offer higher performance for efficient cooling.
Key Features:
1408 CUDA cores
Up to 1800 MHz boost clock
Single clock overclocking functionality
6 GB DDR5 VRAM
2* 90 mm unique blade fans
3 display support
HDMI 2.0b, DP 1.4, Dual link – DVI
Graphics Cards – Gigabyte Nvidia GeForce RTX 2060 OC 6GB GDDR5 Graphic Cards :
Price – ₹ 46,490
The Nvidia RTX 2060 is a great card that offers excellent performance on 1080P or 1440P resolution and fits our budget well.
You can also upgrade to a newer RTX 3060 Ti but it is pretty expensive currently.
The Gigabyte NVIDIA GeForce RTX 2060 is the real power GPU that sharpens your gaming experience. The card comes with 6 GB GDDR5 VRAM. It is based on the NVIDIA Turing architecture. The RTX 2060 comes with Ray tracing support and has DLSS too. The cards allow you to play all AAA games at ultra settings.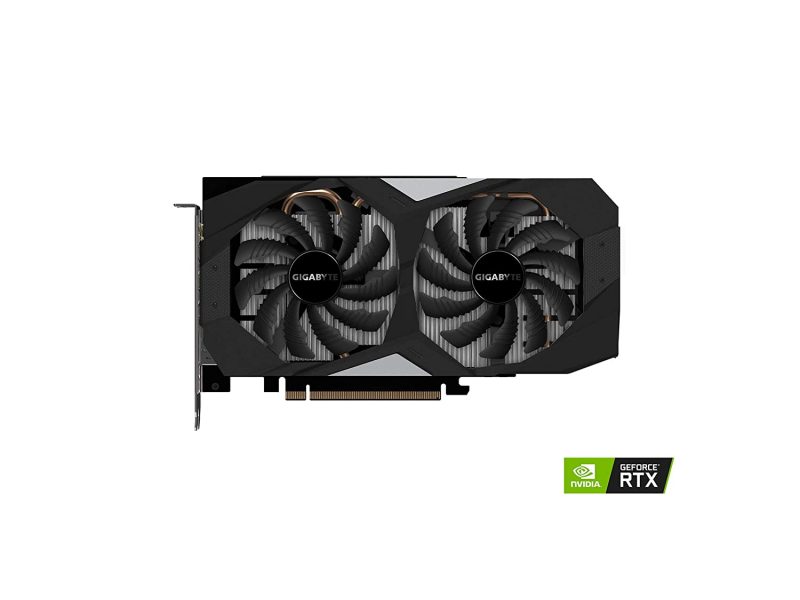 1920 Cuda cores
6 GB GDDR6 VRAM
192-bit bus interface
90 mm unique blade fans
Windforce 2X cooling system
3 * display port 1.4 and HDMI 2.0b port
9) Motherboard – ASUS Prime B660M-K D4:
Price – Rs. 13,250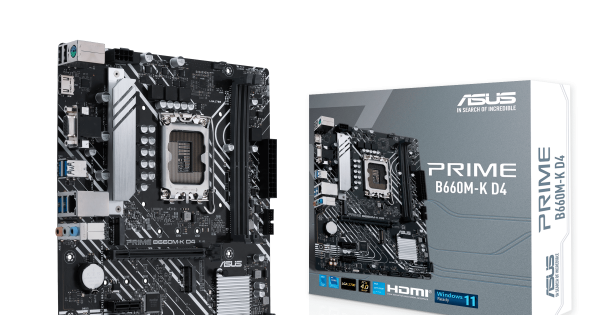 ASUS Prime B660M-K D4 is an Intel 12th Gen -compatible motherboard with LGA 1700 socket and comes with DDR4 Ram support. Also, it has a micro-ATX form factor with PCIe 4.0 support.
Moreover, the chip is specially designed for the latest Intel 12th gen core processors; however, it's too compatible with Intel Pentium Gold and Celeron processors. The ports include – PCIe 3.0, 2* M.2, 4* USB 3.2, 2* USB 2.0, and 4* SATA interface.
The cooling system comprises Fan Xpert 4 technology. It has a VRM heatsink, PCH heatsink, and hybrid fan headers.
Key Features:
LGA 1700 socket
Micro- ATX form factor
Supports DDR4 RAM up to 64 GB, 5333 MHz
PCIe 4.0 Ready
Comprehensive cooling
Q-LED core display
Quick Summary For Intel Core I7 And RTX 2060 GPU PC Build:
| | | |
| --- | --- | --- |
| Component | Model & Specification | Price (Rs.) |
| Cabinet | Cooler Master MasterBox K501L | 4,490 |
| Monitor | LG 24 inch IPS panel monitor | 14,589 |
| Ram | Kingston Fury 16 GB RAM (8GB*2) | 7,990 |
| SSD | Samsung 980 500 GB SSD | 5,250 |
| Hard Disk | Western Digital WD Blue WD20EZAZ 2TB 5400 RPM | 4,698 |
| Power Supply | Corsair CV650, CV Series, 80 Plus Bronze Certified, 650 Watt Non-Modular | 4,699 |
| Processor | Intel Core i5 – 12400F Desktop Processor | 17,740 |
| Graphics Card | Galax 1660 OC, 6 GB VRAM GPU | 34,990 |
| MotherBoard | ASUS Prime B660M mATX motherboard | 13,250 |
| Total |  | 107,696 |
PC CONFIGURATION 2 Under Rs. 100,000 (Intel Core i5 12600K Processor)
In this second build, we will not use the Intel Core i7 but instead, we will use the Intel Cor
In this build, we will be upgrading some of the components and I think this is a better build if you want to buy a Gaming or Editing PC. The big upgrade here is the Intel Core i5 12600K which comes with 10 Cores and higher clock speeds.
Also, we are using the new Nvidia RTX 3050 graphics card that is slightly faster than the GTX 1660 Ti and also offers ray tracing support.
1). Cabinet – Ant Esports ICE-130AG Mid Tower Case:
Price – ₹ 2,667
The Ant Esports ICE is the best budget gaming cabinet. It provides all the relevant features at such a great price range.
The built quality is amazing and has a good space for cable management. It supports almost all the motherboard form factors.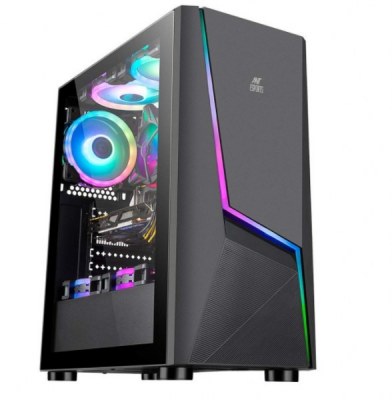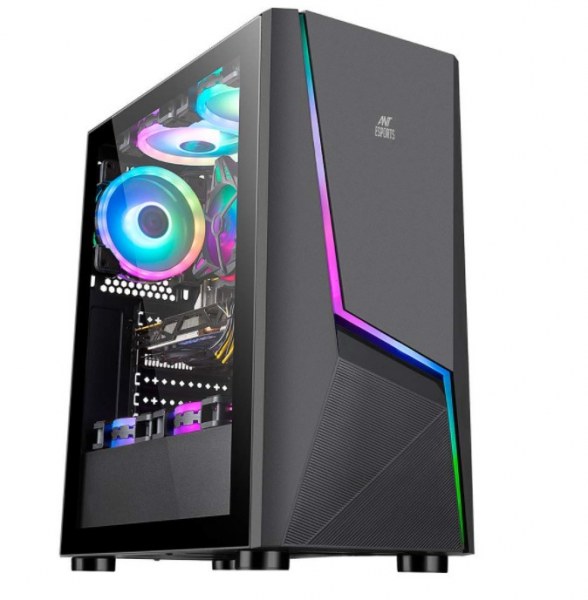 Transparent side panel with Back matte finish
Supports up to 7 120mm fans.
Holds 2 * HDD, 2 * SSD, and 7 PCI slots
A Three-dimensional air ventilator system
Compatible with all mainstream hardware
OR You can Buy
1) Cabinet – Ant Esports ICE – 211TG mid tower cabinet
Price – Rs. 3,599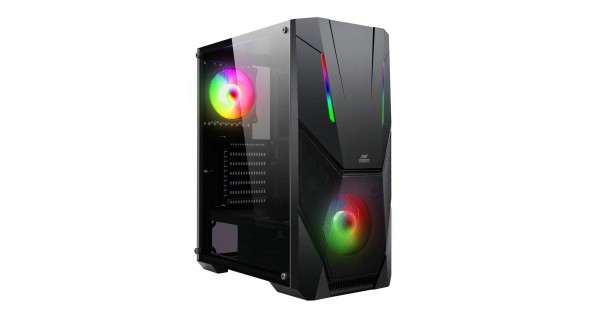 Ant Esports offers elegant and exceptionally spacious gaming cabinets at affordable pricing. Also, this case comes with mesh panels that have an ARGB strip on the front side.
Moreover, it supports all types of motherboards. The cabinet has transparent panels on both sides so that you can show your great gaming rigs through it. The gaming case supports 2* 140mm, 8* 120mm fans. It also has a liquid cooler slot up to 280mm in size.
Key Features:
Pre-installed 2* 120 m ARGB fans
Mesh panel with RGB strips
Liquid cooler support
Compatible with all mainstream components
Transparent side panels
2) Monitor – LG UltraGear 60.96 Cm(24 Inches) 144Hz Monitor
Price – ₹ 13,204
The LG Ultra-Gear is made for rapid gaming action. The monitor is optimized for games that require instant decisions such as RTS and FPS.
The Radeon Free Sync gives you fluid gaming motion without cutting and stumbling. The viewing angles of this gaming monitor is amazing.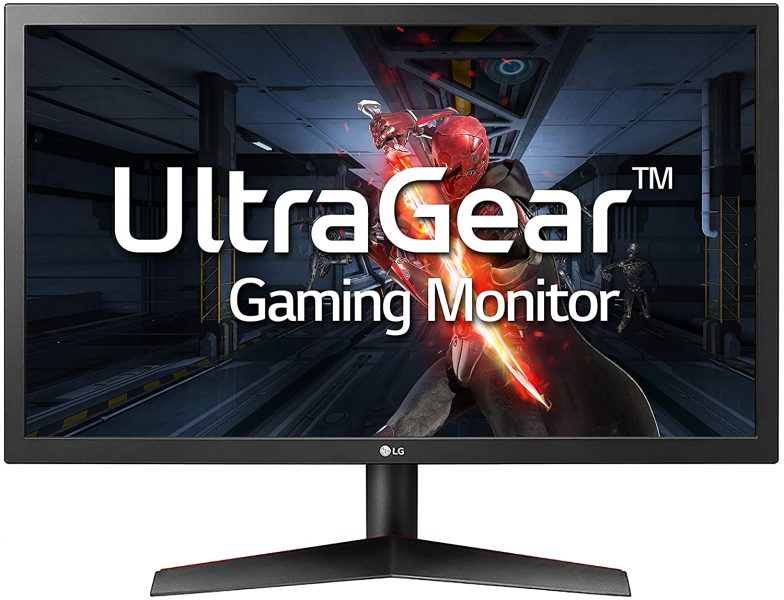 144 Hz refresh rate
1ms response rate
24-inch FHD TN Panel, 300 nits brightness
2 * HDMI, display port, headphone-out
Radeon Free Sync
Custom gaming modes
Dynamic Action Stabilizer
3) Processor – Intel 12th Gen Core i5 – 12600K
Price – Rs. 27,840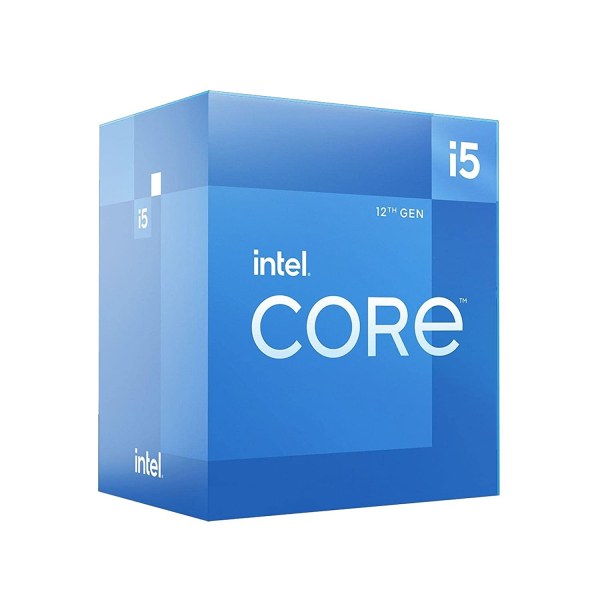 The latest Intel 12th Gen Core i5 – 12600K processor, comes with some great features at such a price range, including PCIe 5.0, dual-channel RAM support, Intel UHD 770 graphics, and an overclocking utility.
Additionally, it has 10 cores – 6 Performance cores and 4 efficiency cores. Also, it has 16 threads and up to 4.90 GHz maximum clock speed.
Key Features:
10 Cores (6P + 4E) and 16 threads
20 MB memory cache
Up to 4.90 GHz
LGA 1700 socket
Integrated Intel UHD 770 graphics
125 Watts TDP
Supports DDR4 (3200 MHz) and DDR5 (4800 MHz)
3) Graphics Card – Nvidia GeForce RTX 3050 Twin GPU:
Price – Rs. 37,990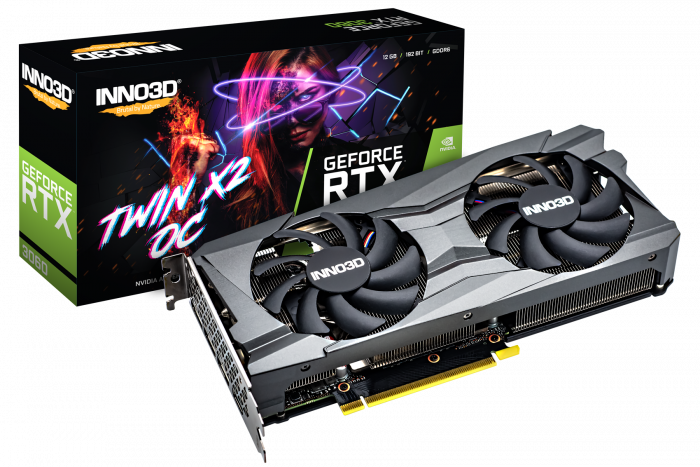 Inno 3D/ Asus / MSI GeForce RTX 3050 dedicated graphics card comes with a massive 8 GB GDDR6 VRAM. Also, it has a 1552 MHz base clock speed and has up to 1830 MHz maximum clock frequency.
The RTX 3050 GPU offers an immersive gaming experience with high-end-setting. The card is 10% slower than the RTX 2060 and about 18% faster than the RX 5500 XT.
Key Features:
2560 CUDA cores
8 GB GDDR6 VRAM
128-bit Memory bus
Up to 1930 MHz boost clock speed
HDMI 2.1 and Display port
Warranty – 3 years
Summary Table Gaming PC Build Intel Core i5 12th Gen
| | | |
| --- | --- | --- |
| Component | Model & Specification | Price (Rs.) |
| Cabinet | Ant Esports ICE – 211TG mid tower cabinet | 3,599 |
| Monitor | LG 24 inch IPS panel monitor | 14,589 |
| Ram | Kingston Fury 16 GB RAM (8 GB*2) | 7,990 |
| SSD | Samsung 980 500 GB SSD | 5,250 |
| Hard Disk | Western Digital WD Blue 2TB 5400 RPM | 4,698 |
| Power Supply | Corsair CV650 Power Supply | 4,699 |
| Processor | Intel Core i5 – 12600K Desktop Processor | 27,840 |
| GPU | Inno 3D GeFoirce RTX 3050 GPU (8 GB) | 37,990 |
| MotherBoard | ASUS Prime B660M LGA 1700 MOBO | 13,250 |
| Total | | 119,905 |

Click Page 2 Below to Check Out AMD Ryzen PC Configurations