Nvidia has today (December 1st, 2020) launched the new RTX 3060 Ti graphics card, and this is the 4th Ampere graphics card that the company is bringing to the market.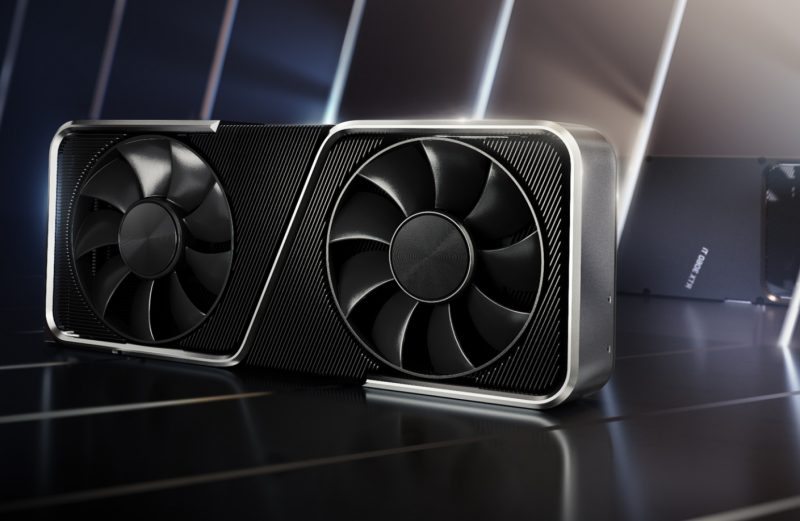 Earlier Nvidia launched the RTX 3090, RTX 3080, and RTX 3070 that offers incredible performance for 4K gaming.
The RTX 3060 Ti is ideal for Quad-HD gaming and offers performance similar to or better than the RTX 2080 Super.
The company has also shared the performance comparison with the RTX 2060 Super and two-generation old GTX 1070.
Based on Nvidia's data, the RTX 3060 Ti looks 35% to 50% faster than the RTX 2060 Super in different gaming titles.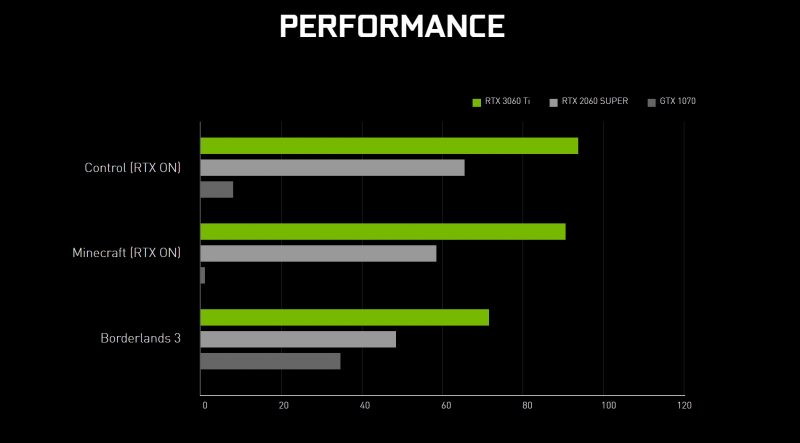 What's really insane is that we are getting better performance than the RTX 2080 Super that was available for close to Rs. 70,000 in India.
This is a big performance leap and the RTX 3060 Ti offers an incredible gaming experience to gamers looking forward to enjoying 2K or 4K gaming.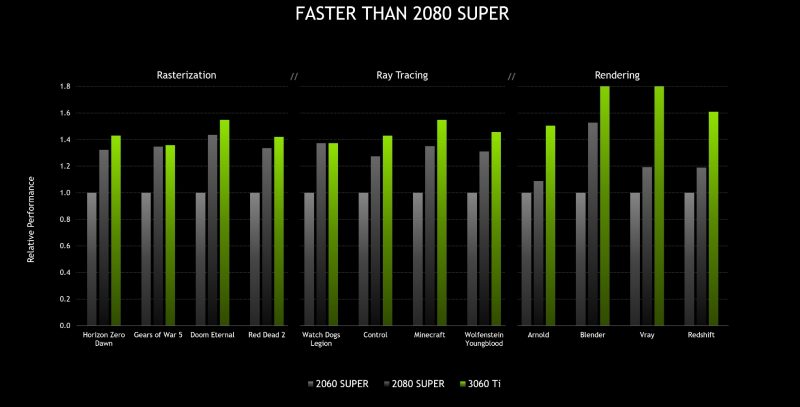 Nvidia has only launched the RTX 3060Ti and the company may launch the RTX 3060 in 2021.
AMD has recently launched 3 new graphics cards – Radeon 6900 XT, 6800 XT, and 6800 based on the new Navi 22 architecture for high-end gaming rigs.
Also, the new Nvidia card is slower by about 10-12% compared to the Nvidia RTX 3070. That's impressive.
Specification confirmed for NVIDIA RTX 3060 Ti:
The RTX 3060 Ti is built on a Samsung 8 nm process and is based on a GA104-200 architecture.
The card has 4864 CUDA Cores paired with 8 GB GDDR6 VRAM clocked at 1750 MHz (14 Gbps).
The GPU has a clock speed of 1410 MHz with a boost of 1710 MHz.
Also, the graphics card comes with a 256-bit bus with a total bandwidth of 448 GB/s. The GPU will support a TDP of 180W.
Also, the 3060 Ti offers Ray tracing and Tensor Cores for AI and ML workflows.
The Graphics card comes with a 200 Watts TDP, and you will need a 600 Watts Power Supply to run it.
In comparison to the RTX 3070, it has 20 Watts less TDP.
Lastly, there is an 8 Pin connector to use with the PSU.
Pricing
The Nvidia RTX 3060 Ti (Founders Edition) costs $400 in the US, and in India, the price is Rs. 35,990, including the 18% GST. (Update 10th April 2022 – The graphics card is available in the market for close to Rs. 60,000. Earlier it was available for Rs. 70,000.)
The new Nvidia Graphics card will go on sale starting 2nd December 2020.
Also, For a limited time in select countries, gamers who purchase a new GeForce RTX 3060 Ti GPU or system will receive a one-year subscription to the NVIDIA GeForce NOW™ cloud gaming service.
Different Card manufacturers like Asus, Gigabyte, and MSI will come up with the RTX 3060 Ti versions that can cost close to Rs. 40,000.
At the time of writing, the RTX 3060 Ti is not available on Amazon or Flipkart, which is a bit odd considering these are top e-commerce retailers in the country. And a lot of gamers want to buy GPUs from these trusted sellers.
The current graphics card market is plagued with short supply and heavy demand. Leading to insanely high prices, and seems like the shortage may continue for some months, and increased Indo-China tension can only make matters worst for Indian gamers.
Let's hope things become better in 2021!