Building a gaming PC for the first time can be a difficult task and choosing all the compatible components can drain you out of energy. Here is a brief guide and 4 custom builds made especially for your budget. It is daunting to decide between an AMD or Intel for processor or AMD or Nvidia when it comes to choosing the right graphics card.
We don't favor any brand nor is Candytech sponsored by any of the brands, so you can rest assured that my views are neutral and only based on best value for money products.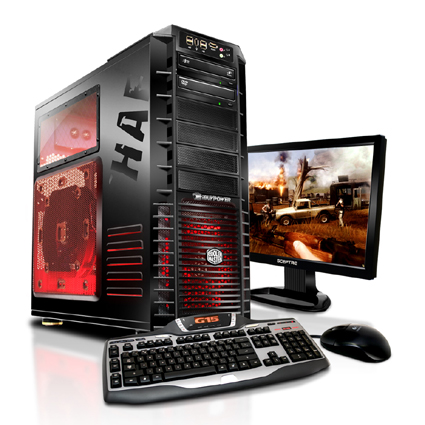 Whatever components we are choosing to build these four  Rigs offers great performance for the dollar you pay. You can also read the earlier articles to know more about the hardware selection process and recommendations. 3 Best Gaming PC configuration for Rs. 40,000 or $ 600 & 3 Best Gaming PC configuration for Rs. 50,000 or & $700.
Please pardon me for any price fluctuations as they are country-specific and vary from time to time but the recommendation for hardware is universal. The reason for calling these as 800$ is because PC components are considerably cheaper in the US and some other markets compared to Asian markets.
In this build, we will try to make an incredible Gaming Rig meant for playing games 1920*1080 resolution. The Full HD is a good resolution for gaming, anything below it will be inappropriate, for a spend of $800 or Rs. 60000 on a gaming PC build.
You can refer these two articles as well to understand why it is better to buy a Gaming PC rather than buying a Gaming laptop.
Also, you can read how much VRAM is required to play games on FHD or below and will buying a 2Gb card or a 4Gb card make a difference at 1080p.
I have been surprised by the fact that cards like GT 640 and AMD Radeon 260 comes in a 4GB version as this is a pure marketing gimmick that manufactures pull to sell these cards to unaware buyers. The 4Gb is never used by the Graphics cards processor it runs out of steam before using up all that VRAM. 1Gb DDR5 is enough for 720p or lower resolutions for cards below Rupee 8,000 or $140.
First Gaming PC Configuration for Rs. 60000($800) Non-Sli or Crossfire & Non-Overclocking Build
Must read: In the first build we will be using an H97 board which can overclock the CPU if required but this build does not support a Crossfire or SLI for graphics cards. Now we will save some money when we buy an H97 Vs a Z97 board and same money we will use to buy a better graphics card. Z-97 boards have an overclocking function and support AMD crossfire as well as Nvidia SLI.  You can choose a build using a Z-97 board. We will be using a non-K series core i5 4th Gen Processor and the 6th Gen Processor with these build as we don't intend to overclock.
Important – While you can use the 4th Gen Intel Processors but now we have the Intel 6th Generation Skylake Processors available would highly recommend going with it and an H170 Motherboard for non-overclocking build and with a Z170 motherboard for Overclocking the Processor. Also, you would need DDR4 RAM instead of DDR3 RAM. 
Choosing Components for The Gaming Build
Starting with the Cabinet we would not spend more than Rs. 4000 on it and we have two excellent choices
Cabinet – Cooler Master Force 500 (FOR-500-KKN1) ATX Cabinet – Priced @ 36,00
Top mounted PSU slot for best PSU compatibility.
Large tray cut-out for easy CPU cooler installation.
Supports all High-End VGAs including the HD7990.
VGA cooling vent with 120/140 mm fan support.
HDD cooling vent with 2x120mm fan support.
Supports up to 6 fans in total (1 pre-installed).
Alternate Cabinet – Cooler Master K281 Mid Tower Cabinet – Priced @ 3525
Maximum Graphics Card Size 12.4 inch.
Dimensions 219 x 416 x 487 mm.
Maximum Cooling Unit Height Supported 162 mm.
You can fit any graphics card in these cabinet's as they are quite spacious and cable management is good in both the cabinets. Both can house any big card like HD 7990.  They have simplistic design and you can't go wrong with any of these. Want to explore more options with the cabinet can read – 7 Best PC Cabinet for Gaming PC Build India.
GIGABYTE GA-H97M-D3H LGA 1150  – We will be using the H97 board for this as they are considerably cheaper than Z97 boards, some H97 boards can overclock the Intel Haswell Processors.
Supports – 4th and 5th Generation Intel Core processors.
Support for DDR3 1600/1333 MHz memory.
Micro-ATX Form Factor.
Intel H97 Chipset.
LGA 1150 Socket Type.
4 Memory Slots.
Maximum 32 GB DDR3.
6 SATA 3Gb/s Headers.
Processor Intel Core i5-4670 – 3.4GHz 6MB Cache Quad-Core Desktop Processor Priced @ 16,800
It comes with a core Speed 3.4 GHz  & number of Cores is 4. The socket it uses is LGA 1150 and is not compatible with older 1155 socket boards. This is a non K series version which means can't be overclocked. I have used it and as far as gaming is concerned it will match an i7 4th gen in most of the games barring some like Skyrim. The FPS delta is minuscule to be observed by naked eye. Either way in a 60k budget would not recommend anything fancy than the core i5 4th Gen processor.
RAM – Corsair Vengeance DDR3 8 GB Ram sticks.
DDR3-1600/PC3-12800.
DIMM Memory Module.
240-pin Configuration.
9-9-9 CAS Latency.
1.5 V Specified Voltage.
Memory Type 4 GB 1600 MHz DDR3 DIMM.
Processor, Motherboard, and Ram for 6th Gen Intel Build 
Processor Intel Skylake 6500 6th Gen Core i5 – Intel Skylake is the latest series of processors from Intel and are based on the 14nm manufacturing process and are better, faster and more energy efficient compared to the 4th Gen processor. We have used this processor and compatible motherboard in the Build 2. It is currently priced at Rs. 16,900.
Key Specs for Intel Core i5 6500 Skylake Processor 
Socket LGA 1151
4 Cores and 4 threads
Intel Smart Cache – 6 MB
Core Clock – 3.2 Ghz
Boost Clock – 3.6 Ghz
Intel HD 530 graphics
64 GB Ram Support
65 Watts TDP
The Intel processor does not come with a stock processor cooler you may need to buy a stock cooler to run the processor.
Motherboard Gigabyte GA-H170M-D3H DDR4 6th Generation – The Gigabyte motherboard is the latest motherboard you can use with the Intel Skylake 6th Generation processor. It is a decent motherboard and comes with a plethora of features and intuitive Bios UI.
The motherboard is priced at Rs. 10,800 currently and offers support for DDR4 RAM along with Crossfire and Sli for the graphics card.
Key Specs for Gigabyte GA H170M -D3H
Intel® H170 Express Chipset LGA 1151.
4 x DDR4 DIMM sockets supports 64 GB RAM.
Max Ram Frequency Supported 2133 Mhz.
HD Audio 7.1 Surround.
8 x USB 3.0/2.0 ports (4 at the backside).
4K Video Support
Supports AMD Cross Fire
PCI E 3.0 Graphics Card Support.
DDR4 RAM – 8GB DDR4 Kingston HyperX Fury Black Series 2133 MHz
You will need the DDR4 RAM with the above-mentioned motherboard and Intel Skylake Core i5 processor. Please remember the DDR3 Ram will not work with above motherboard and make sure you buy the DDR4. The below-mentioned Ram is compatible with the Gigabyte H170 motherboard, if you are buying some other ram with higher clock rate then may need to change the motherboard too.
Key Specs for the Fury Hyper X RAM
2133 Mhz Clock Speed
8 GB RAM
Low Latency
288 Pin DIMM
Price Rs. 4200
Read Next the Graphics Card and Gaming PC Build 1 and Build 2 Summary. 
Click Next Below …..
More From Candytech