Special Note - Dear Reader, We independently review everything we recommend. When you buy through our links, we may earn a tiny commission. Learn More.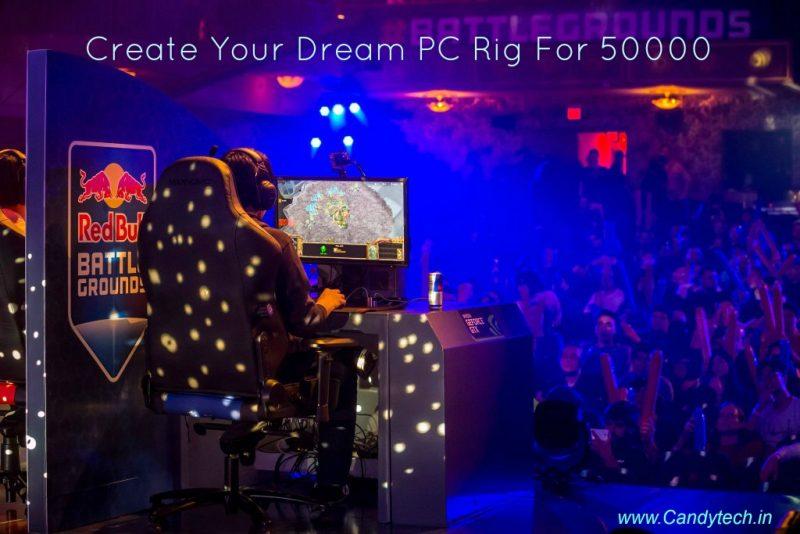 Page 1 | 2
Building a 50k ($600 to $700) exceptional performance Gaming RIG is the objective we have set for the article.
We will build 4 different PC configurations - 2 using the Intel Processors and 2 using the AMD Ryzen processors. I have been building PCs for more than 20 years so you can be sure that you will get excellent advice.
Building First PC Can be Challenging - Things To Know
Building a gaming PC for the first time can be a very challenging task and to choose between the processors - whether to Buy an AMD or Intel or buying the best graphics card - AMD or Nvidia can be daunting.
There are several permutations and combinations that you can have for building a gaming or video editing PC.
Also, we must consider the brands that have good after-sales support in India so down the line can get replacements with ease.
PC Configuration Basics for Beginners
There are many combinations that you can buy when it comes to PC components. But the best configuration is that which optimizes a PC performance as a whole and gives the best possible experience.
For eg. I would not suggest someone buy an RTX 3080 with an Intel Core i3 processor. Or to buy 4 GB ram with a Core i7 processor - if we do that we will have a bottleneck component, which will reduce the performance of the entire Rig.
So it is essential to have all components maximize performance.
So we club a core i7 with an RTX 3080. And GTX 1650 with a Core i3 for best results and best utilization of our budget.
All the PC gaming Build in the article or on Candytech are based on two principles:
Best Value for Money.
Performance of Gaming PC as a whole for multiple tasks.
You may also like to Read More on - Best Gaming PC Build Articles (20K to 100K), Best Graphics Cards to buy, other PC Hardware.
Note – Graphics card prices are volatile and unpredictable due to demand and supply issues caused by Cryptocurrency mining. You can buy the GPU as mentioned by us or a cheaper GPU that fits in your budget. All Graphics cards will work with these Rigs.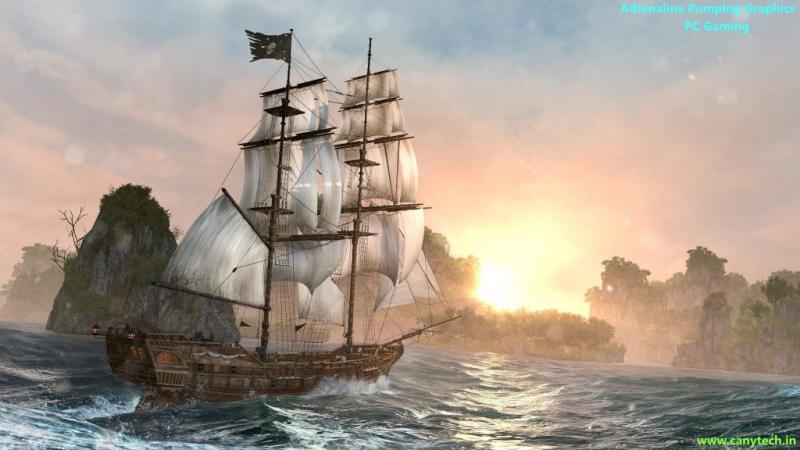 We will first start with the Intel build and then will also look at the latest AMD Ryzen Build.
PC Configuration No.1 :
Let's first go through all the parts and then we will get into the overall build and budget and will also look into different configurations that you can purchase.
1). Cabinet - Ant Esports ICE - 120AG Gaming Cabinet:
Price - Rs. 2,655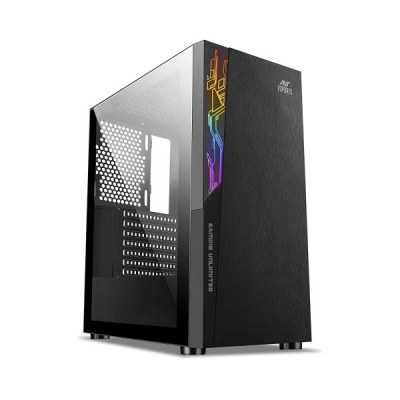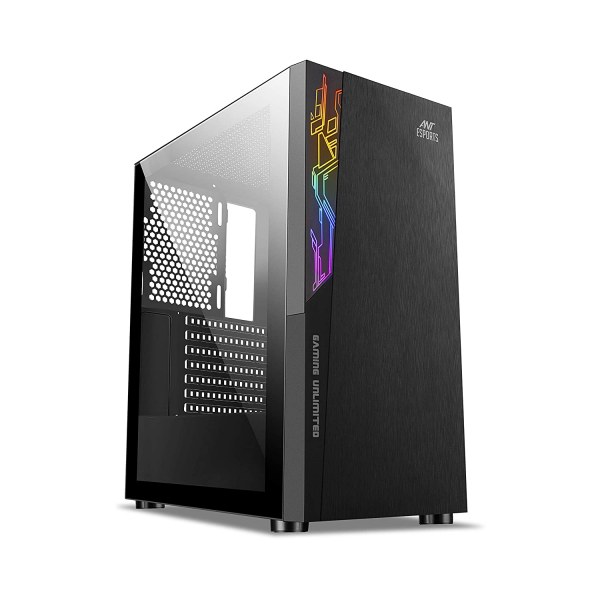 Ant Esports is one of the best and most affordable spacious gaming cabinets that comes with tempered glass side panel so that you can showcase your fantastic gaming components.
Moreover, it has a separate zone for the power supply unit. It offers excellent cable management so that your gaming rig remains tangle-free. You can fix a mid-size processor cooler and a Graphics card with ease. The overhead interface gives convenience
Key Features:
Transparent Tempered glass
Separate zone for power supply
Black Matte Finish
Pre-installed 120 mm fan at the rear side
---
2) Monitor – LG 55cm (21.5 inches) Gaming Monitor (22MK400H)
Price – ₹ 10,990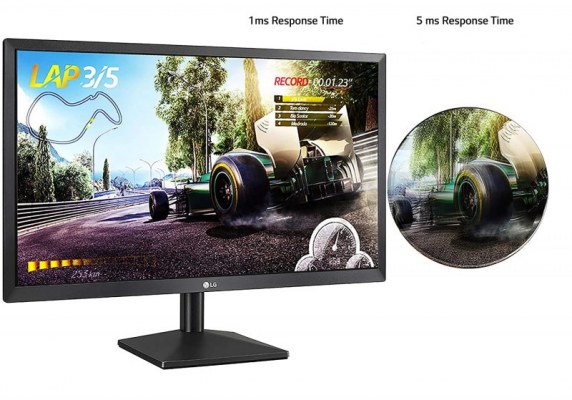 LG 21.5 inches offers up to 1920 * 1080p resolution which is great for this PC configuration. With a 1080p PC resolution, the experience will be smooth and comfortable.
I would strongly recommend this monitor as you will be able to play all current games like Assassin's Creed Rogue, GTA 5, CS: GO, Fifa 20, Battlefield 1, Far Cry, CyberPunk 2077, and even the dreaded Assassin's Creed Unity at good frame rates.
The monitor comes with a 75 Hz refresh rate and gaming features such as a black stabilizer and Dynamic Action Sync. The TN panel display comes with anti-glare technology. It has a 1 ms response time.
For connectivity, it has HDMI, D-sub, and headphone out.
Also, read about more Full HD Monitors that you can add to the build.
Alternate Choice
Monitor - Acer 21.5 Inch FHD IPS Gaming Monitor: Price - Rs. 10,299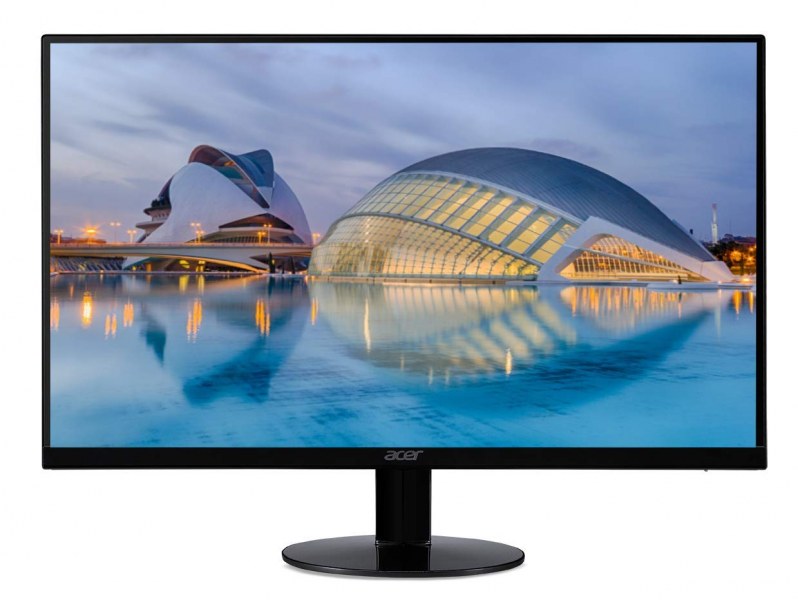 Acer 21.5 inches FHD (1920*1080p) gaming monitor comes with an IPS panel at an affordable INR 10,499. In addition, it has a zero frame design with eye care features that comprise Blur Light Shield. The Flickerless technology reduces the flickering of the screen to give you a lag-free gaming experience.
Further, it has VGA panel and HDMI ports for connectivity. The display has a 75 Hz refresh rate and 4 ms response time with 250 nits brightness and 72% NTSC color gamut.
Key Features:
Refresh rate - 75 Hz.
FHD IPS panel display
178-degree wide viewing angle
Offers eye care features
AMD Free Sync technology
Warranty - 3 years
3) RAM – Corsair Vengeance LPX 8GB DDR4 3200
Price - ₹ 3155

Preferably go with Corsair 8GB one of the best build quality components. This LPX module is built with a pure aluminum heat spreader for quick heat dissipation. It is available in multiple colors to match your other components.
The memory offers higher frequency, greater bandwidth, and lower power consumption. It is designed to fit even in a smaller place.
The memory clock speed is 3200 MHz. The XMP 2.0 bears trouble-free automatic overclocking.
4) HDD - WD Blue 1 TB Internal Hard Drive HDD
Price - ₹ 3,249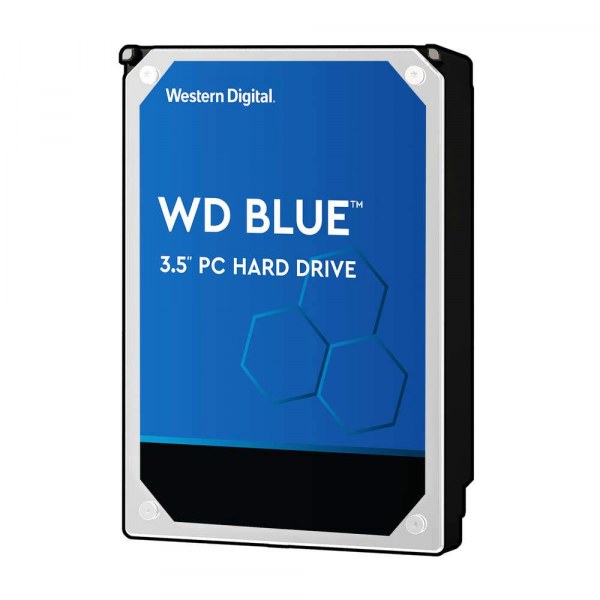 1 TB hard disk is the minimum storage you should be buying along with this rig. The Western Digital Drive is good compared to other manufacturers for replacement and warranty fulfillment.
Also, you can purchase the Seagate hard drive. I have used both the drives for years and they work fine and there is little to no difference in performance.
The WD Blue has a spindle speed of 7200 RPM which is better than most 5400 RPM drives, it offers a Cache Memory of 64 MB and high-speed data transfer SATA up to 6 GB/S. I have been using it for the last two years and there have been no issues.
Related Article - Should You Buy an HDD or SATA SSD or NVMe SSD
SSD - XPG A-DATA Gammix 256 GB M.2 SSD:
Price - Rs. 2,860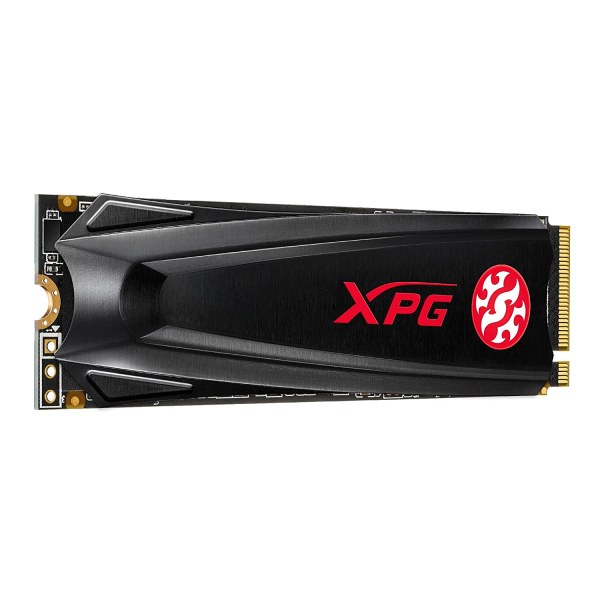 In this Rig we are using XPG A-DATA Gammix solid-state drive (SSD) with 256 GB capacity. The drive comes a fast read and write speed and will significantly improve your experience. Also, it has M.2 2280 form factor.
Moreover, the drive offers enhanced system stability with 3D NAND flash technology. It sports a slender and black heatsink with the finishing of a hairline brush.
Key Features:
Up to 2100 Mb/s
Up to 1500 Mb/s
Error-correcting technology
PCIe 4.0 interface
Warranty - 5 years
6 ) Power Supply - Ant Esports VS600L (FP550B)
Price - ₹ 2300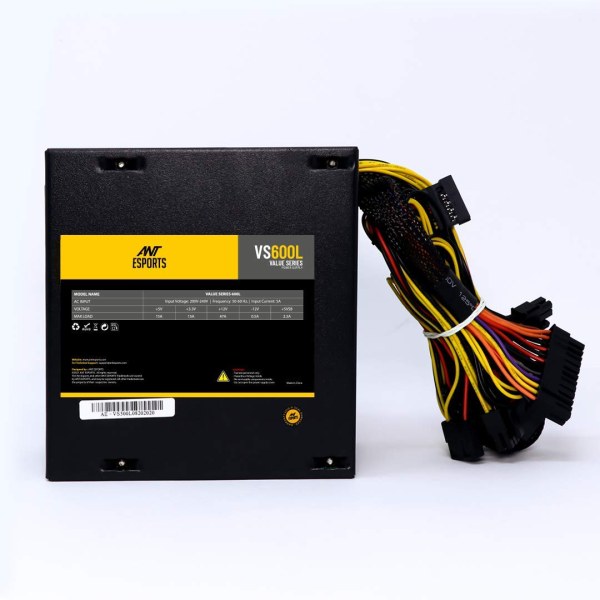 To run this PC built which is recommended for this Rig you will need a 500 watt PSU minimum so go ahead with an Ant Esports so you have no trouble running it, don't buy a low-quality PSU which will not let your card and processor run on full load and may damage the components also.
This Power supply is available for a very attractive price and is capable of running the system with ease.
Ant Esports 600 watts is a decent power supply for this price, would recommend it with this build, if you wish to spend less and get a better PSU.
7) Processor - Intel® Core™ i3-10100 Processor
Price - ₹ 9,999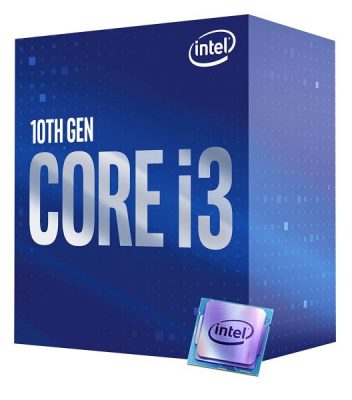 Since we are using the Intel processor for this build I will suggest we go with the 10th Gen Intel processor that offers bang for buck performance.
For this range, you can purchase the core i3 architecture-based processor for Gaming.
The Intel Core i3 - 10100 Processor is clocked at 3.6 GHz (up to 4.30 GHz turbo boost) with 6 MB Cache, it is based on the Comet Lake architecture and is manufactured with a 14 nm manufacturing process. The processor has 4 cores and 8 threads and 65 W TDP.
It is loaded with Intel UHD graphics 630 with max resolution up to 4096 * 2160 pixels. We will not be using the internal graphics card but will add our own GPU.
Graphics card - Colorful GeForce GTX 1650 4 GB GDDR5 - Price - Rs. 22,900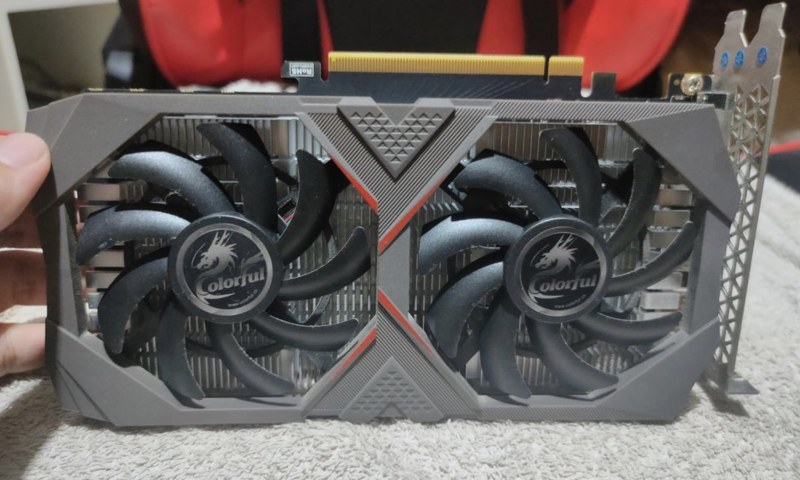 The Colorful GeForce GTX 1650 graphics card comes with Twin fan technology that keeps the system cool and calm even under pressure. The card comes with 4 GB GDDR5 VRAM and has a 128-bit memory bus interface, and it has a maximum clock speed of 1785 MHz.
The GTX 1650 is one of the best-dedicated GPUs for 1080p gaming, and it allows for playing all the modern gaming titles smoothly. Also, the GTX 1650 is relatively faster than GTX 1050Ti when it comes to fantastic gaming performance.
Key Features:
Nvidia Turing Architecture
4 GB GDDR5 VRAM
896 Cuda cores
Up to 1785 MHz maximum frequency
Dual 90 mm twin blade fan
Motherboard - MSI B560M Pro-E mATX Motherboard - Price - Rs. 8,299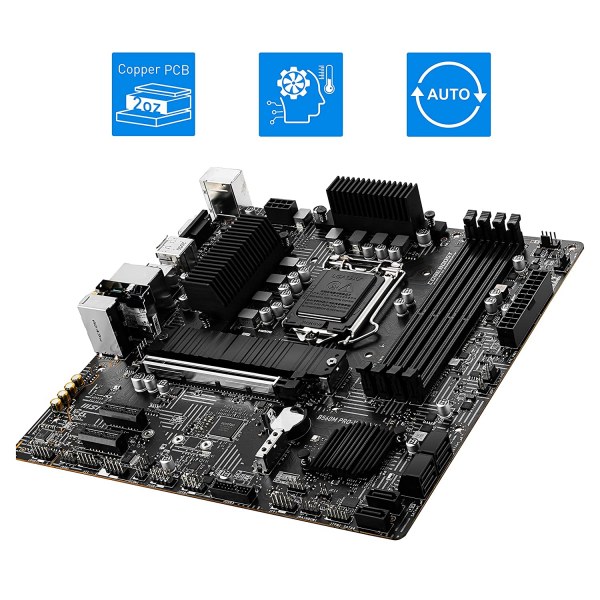 MSI B560M Pro-E gaming motherboard has a micro-ATX form factor compatible with Intel's 10th gen processor with LGA 1200 socket. Also, the board supports DDR4 memory with up to 5200 MHz frequency. It has PCIe 4.0 support.
Moreover, it has a premium design and digital power output. This design offers more performance by supporting more cores. This device has been built to give you more stability with the best performance.
Key Features:
LGA 1200 socket
Supports DDR4 RAM up to 5200 MHz
Turbo M.2 form factor
Digital power design
Price summary table for a quick look with components list and models used in PC configuration:
| | | |
| --- | --- | --- |
| PC Configuration | Model & Specification | Price (Rs.) |
| Cabinet | Ant Esports ICE - 120AG mid tower cabinet | 2,720 |
| Monitor | Acer 21.5 inch FHD IPS gaming monitor | 10,299 |
| Ram | Corsair Vengeance LPX 8GB DDR4 3200 RAM | 3,155 |
| Hard Disk | WD 1 TB Internal Hard Drive HDD | 2,999 |
| SSD | XPG 256 GB solid data drive | 2,860 |
| Power Supply | Ant Esports VS600L Power Supply | 2,199 |
| Processor | Intel Core i3-10100 Desktop Processor | 7,493 |
| Graphics Card | Colorful GTX 1650 4GB Graphics card | 22,900 |
| MotherBoard | MSI B560M PRO-E Motherboard | 8,299 |
| Total | | 62,924 |
Check Out 3 More Gaming PC Configs Under 50K Using AMD Ryzen and Intel Processors - Click Here or Page 2 Below...