I write more than 2000 words in a day and sometimes it goes to 3000 words and even more. The mechanical keyboard is an essential requirement for someone who writes a lot on a daily basis.
Why you Should Also Switch to a Mechanical Keyboard like Me?
When I started Candytech in March 2014 I was writing 1 article in 2-3 days but now I have become more regular, writing 2-3 articles a day. Hence the need for a better typing keyboard.
When I started I had a standard USB Dell Keyboard which I bought for Rs. 400. After few months of usage, I was looking for a new keyboard as the actuation force to type on a basic keyboard is too much.  Your fingers start to pain after writing for a while. If you are spending hours in front of the PC, you need to give something better to your fingers.
I went ahead and purchased the wireless Logitech K330 combo,  a much refined keyboard and mouse. The typing speed increased by 5-10% after moving to the new keyboard. You can read the review for Logitech MK330,  a decent membrane based wireless Keyboard under Rs. 2000.
While it was good to use the membrane logitech keyboard but what if you just need absolute best without breaking the bank. Tvs Gold keyboard is an excellent choice. A lot of programmers and IT professional's buy the TVS Gold keyboard and some are even buy 4-5 together and take them to US/UK for friends looking for the world's cheapest mechanical keyboard.
The online stores like Amazon and Flipkart are selling at Rs. 2000 to Rs. 2200.
It is one of the most under rated and under marketed product in India, an exceptional product for an incredibly low price.
Difference between the Mechanical Keyboard and the Normal Membrane Keyboard.
In simple words the normal membrane keyboard has a sheet underneath keys which registers a keystroke when you press any key. All the keys are connected with the membrane(silicon) sheet and there is no individual mechanism for each key.
In the mechanical keyboard each key has a mechanical switch that allows each key to work independently. The actuation force required(force required to push a key) for a mechanical keyboard is about 50% lesser compared to the membrane type keyboard.
There are different type of switches for the mechanical keyboard like the  Cherry Mx Blue, Cherry Mx Brown , Cherry Mx Red. The difference between them is their internal architecture and sound they make, force required to type with each and haptic feedback.
The Cherry MX blue and Cherry MX Brown are the most commonly used switches in the mechanical keyboard. As per a recent data about 60-70% keyboards use either the Cherry MX Blue or the Cherry MX brown switches globally.
The Cherry MX Blue which are also used in the TVS Bharat GOLD keyboard are a bit louder compared to the Cherry Mx blue. In terms of the typing experience they are both great and your will hardly notice a difference if you are using the same model of keyboard.
The general pricing for Mechanical Keyboards stays in the range of $100(Rs. 6000) to $200(Rs. 12000). There are some great choices which I will share in the next article as well about the best gaming mechanical keyboards to buy in India.
Review TVS E Bharat Gold Cheapest Mechanical Keyboard India
Design
A very robust design the keyboard is heavy and don't move while you are typing or even playing games. It carries an old fashioned look and is available in black color alone.  They Keyboard can be bought with either a PS2  connector or a USB connector.
The Keys Look Beautiful and slightly contoured to make sure your fingers don't fall on the wrong keys and slip when typing faster.
The Keyboard has dark Grey black Matte finish. Tvs Gold Bharat label is pasted on the Left side of the Keyboard. The wire is also on the left side of the keyboard but is long enough to reach to reach PC cabinet easily.
The Old fashioned Num Lock, Caps lock and Scroll Lock key on/off light indicator.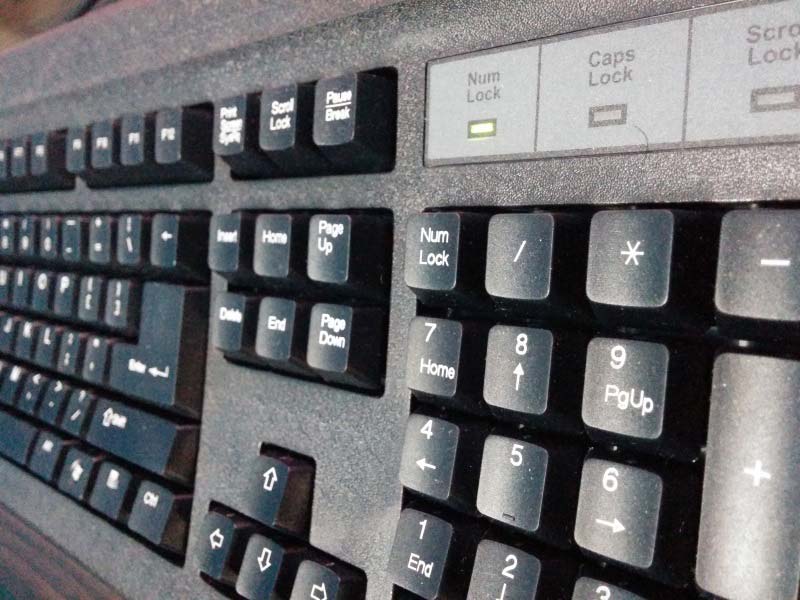 Click Next To Read More on Typing Experience and Typing Speed.
Related Posts From Candytech