Acer has launched the new Acer Predator Helios 300/500 series laptops in India. There are different configurations available online and we will try to simplify the buying process for you in case you are considering purchasing.
The Acer Predator Helios 300 has great performance and an excellent build to entice gamers.
Let's look at the detailed specs that the new Acer gaming notebook offers.
ACER PREDATOR 15 Triton (Intel i5, GTX 1650 Ti) – Price Rs. 89,990
Model No – Triton 300 PT315-52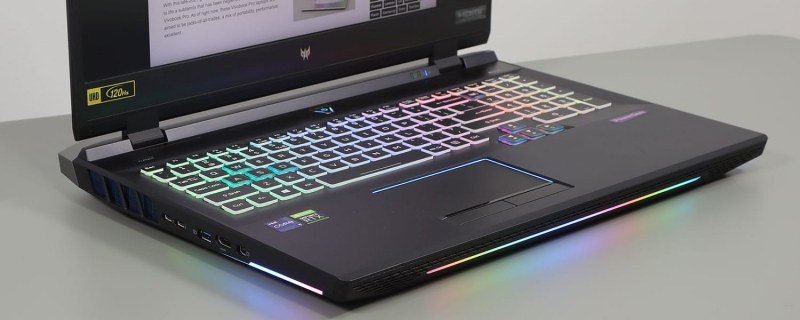 The Acer Predator notebook family's new member PREDATOR 15, is a not so pricey, mean machine. It is available for Rs. 89,900 on Amazon India.
The Predator 15 Triton is not heavy like most typical gaming laptops. It weighs 1.7 Kg and easy to carry, and can even pass on as a regular usage machine.
The Gaming laptop features a 15.6-inch (1080×1920) IPS, antiglare, high brightness (300 nits), Acer ComfyViewTM LED-backlit TFT LCD panel that supports the amazing 144 Hz refresh rate and a3 ms response time. The display is excellent for fast-paced gaming and will give you an edge over the rivals in games like Volarant or CS: GO.
It runs on the GeForce GTX 1650 Ti graphics card with 4 GB of GDDR6 VRAM.
Moreover, the laptop draws power from the 10th generation Intel Core i5-10300H Quad-Core processor with a clock speed of 2.5 GHz and a Turbo Boost Upto 4.5 GHz.
The Acer machine comes with a dust defender to keep your Gaming Rig clean and ensures crucial components run smoothly.
Additionally, it has 8 GB of Ram, can be expanded upto 32 GB, and even houses a 512 GB NVme SSD.
This gaming machine has Predator SoundPound 2.1 technology, with two speakers, a powerful subwoofer, and Dolby Audio, for incredible sound quality.
Further, it comes with an ergonomic Keyboard that offers superb accuracy, four customizable backlit zones, and programmable macro profiles. A number pad and dedicated macro button give you the control you deserve to win in any game. The trackpad is not too large and is located on the left side.
For connectivity, it has two USB 3.2 Gen 1 ports, 1 USB Type-C port, 1-(USB 3.2 Gen 2), and a USB 3.2 Gen 2 port. Also, it comes with the latest Wi-Fi 6 support, that can be a big plus in a couple of years for using the high-speed network.
Lastly, the gaming notebook has got 59 Whr Battery and comes with a 180 Watts Charging brick.
Acer has not shared how color accurate the display is but going by the trend; it is not going to be a color-accurate panel. But there are hardly any gaming laptops under 1 lakh that come with a color-accurate panel.
Nevertheless, it is thin and looks great, if you are considering buying a machine in 80 to 90k this can be a good option.
---
Acer Predator Helios 300 Gaming Laptop (PH315-54) – RTX 3050Ti, 11th Gen i7
Acer Predator Helios 300 is now available with the powerful Intel 11th gen processors and RTX graphics card which gives you an immersive gaming experience.
This Acer laptop model is available with the price tag of INR 1,18,990 in India and in Abyssal black color.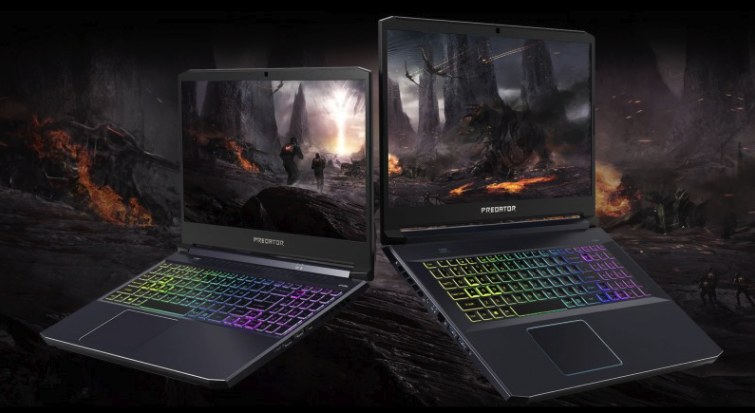 Moreover, the Helios 300 comes with a 15.6 inches IPS panel QHD (2560*1440) display. It has 300 nits brightness, 165 Hz refresh rate, 16:9 aspect ratio, and 100% DCI-P3.
The gaming machine is powered by the interestingly powerful Intel 11th gen Core i7-11800H chipset. It has 8 cores and 16 threads architecture with a 24 MB memory cache. The processor clocks at 2.30 GHz and can boost up to 4.60 GHz.
It has Nvidia RTX 3050Ti GPU with 4 GB GDDR6 VRAM to carry out graphical tasks. It has a built-in Alexa.
Additionally, it pairs 16 GB DDR4 RAM (3200 MHz) and it is upgraded up to 32 GB. It packs 1 TB HDD+512 GB SSD storage. Also, it runs Windows 10 Home operating system.
The keyboard has 4-zone RGB backlighting with concave-shaped keycaps. Also, it has Turbo and PredatorSense keys for overclocking and utility applications.
The port section comprises – HDMI 2.1, MiniDP, USB 3.2 Type-C, 3* USB 3.0, and RJ45. It supports Killer WiFi 6 for wireless connectivity.
Further, the laptop weighs 2.3 kg. It packs a 59 Whr battery that claims to have a battery backup of up to 6 hours on a single charge.
The sound system is supported by DTS X: Ultra audio technology with up to 6 custom content modes by a smart amplifier. Also, it has dual speakers.
Acer Predator Helios 300 Gaming laptop (PH315-54)- RTX 3060
Another model available for the Acer Predator Helios 300 comes with better graphics performance.
The only difference this model has is the GPU. It packs a greatly powerful Nvidia RTX 3060 graphic card with 6 GB GDDR6 VRAM.
The Acer Helios 300 with RTX 3060 GPU has a price tag of INR 1,44,450.
The price difference is pretty steep between the RTX 3050 Ti and RTX 3060 models and for most users, the cheaper option may be a better choice.
---
Predator Helios 500 Gaming laptop (11th Gen Core i9, RTX 3080):
Acer has announced a new gaming laptop in the predator series – Acer Predator Helios 500 (PH517-52) featuring an Intel 11th gen processor and 4K mini LED display.
Let's dive into the specification details offered by the newly arrived gaming laptop in India.
The Helios 500 sports a bigger 17.3 inches 4K mini LED display. It is powered by an AUO AmLED technology. Also, it has a 120 Hz refresh rate.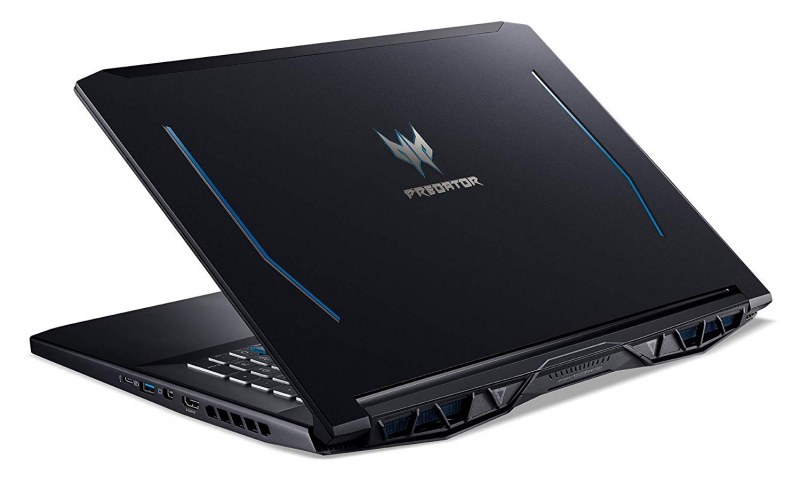 Moreover, the dashing gaming machine comes loaded with the interestingly powerful overclockable Intel 11th gen core i9 processor with up to 5.01 GHz clock speed.
The device packs Nvidia RTX 3080 GPU with a massive 16 GB GDDR6 VRAM to carry out intensive graphical tasks.
Further, it pairs 64 GB DDR4 RAM (3200 MHz). It comes with a pair of PCIe NVMe SSD in RAID 0 and one SATA HDD.
The cooling system arrives with a Vortex flow technology that has 2 fans and a 5th generation AeroBlade 3D fan to keep the system cool. According to the company, this cooling technology helps in redirecting airflow to the critical component so that to enhance the performance.
Also, it has a per-key RGB backlight keyboard. It supports PredatorSense technology which allows to customize the light cluster and personalize the keyboard. Further, it has WASD key assembly that works with Acer's MagForce keys and a MagTek mechanical switch that helps you transfer normal key function to a joystick mechanism.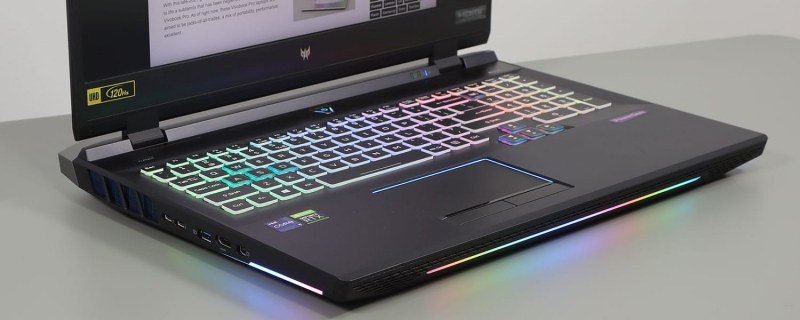 The port section includes – HDMI 2.1, mini-DP1.4, 2* USB Type-C Thunderbolt 4, 3* USB 3.2 Gen 2, and RJ45. For wireless connectivity, it supports killer WiFi 6.
It has DTS:X Ultrasound technology that gives you an immersive experience for audio.
Acer Predator Helio 500 gaming laptops will be available on Acer online stores, exclusive stores, and other retailers. It has a starting price of INR 3,79,999.
Other Choices
Also, Acer has some excellent offerings in Gaming Laptops – Acer Nitro 5 With the Ryzen processors are cheaper and offer good value for money. Also, you can check out the Lenovo Legion 5 and the Hp Omen 2020 Ryzen laptops.