Let's check out the new Apple iMac 24 Inch powered by the Apple M1 processor that the company has launched. Also, after that we will check out all the details of the new Mac Studio launched on 8th March 2022.
Lastly, we have covered the Apple Mac Pro, iMac Pro, and Pro Display XDR.
New 24 Inch Apple iMac Powered by M1 Processor
Apple has unveiled the new iMac 24-inch (Powered by M1 Processor) that will replace the old Intel-based 21.5 Inch iMac.
I love Apple products; I am writing this article on my Apple M1 Macbook Air, bought a couple of months back. Like many Apple fans, I was waiting for the new iMac for many months. Moreover, I even want to buy an iMac for editing YouTube Videos.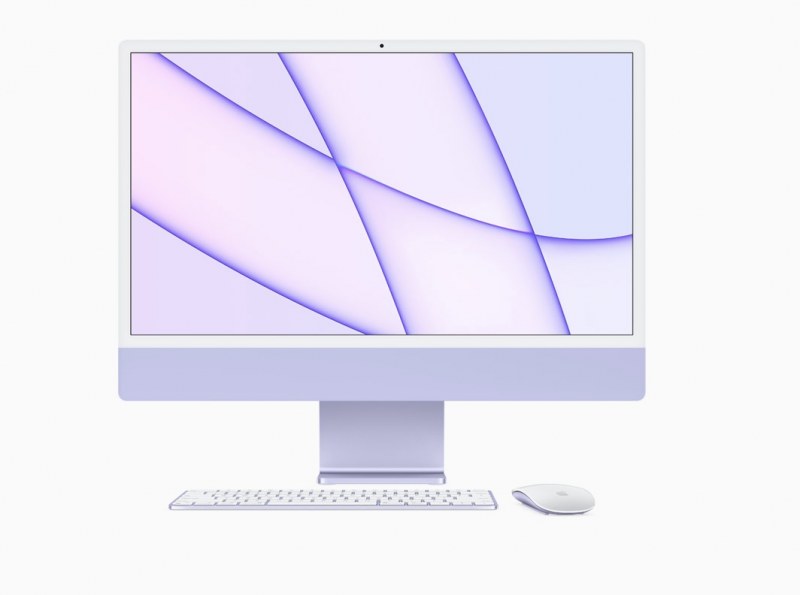 The new 24 Inch Apple iMac seems like a mixed bag, at least from initial impressions. Let's talk about the positives and negatives of this new colorful Apple Computer.
But First, Let me Share the Key Specs Quickly:
Processor – Apple M1 (8 Core CPU and 8 Core GPU)
Display – 24 inch with 4.5K Retina Display
Up to 16 GB unified Memory (RAM)
Up to 2 TB SSD Storage
1080P Face Camera (Improved & Better)
Magic Keyboard with Touch ID (but no backlighting)
Price and Variants
Starting Price $1299 (INR 119,900) – 8 Core CPU + 7 Core GPU M1 Processor, 8 GB Ram, and 256 GB Storage, Magic keyboard without touch id.
Price $1499 (INR 139,900) – 8 Core CPU + 8 Core GPU M1 Processor, 8 GB Ram, and 256 GB Storage, Magic keyboard with touch id.
Price $1699 (INR 159,900) – 8 Core CPU + 8 Core GPU M1 Processor, 8 GB Ram, and 512 GB Storage, Magic Keyboard with touch id.
The Price in India is very competitive, and I don't think these are overpriced.
The base variant looks value for money, but the missing touch id on the keyboard is a bummer. Also, none of these variants come with 16 G.B. of Ram, which I think is essential.
The Ram is not upgradable, so it is better to buy at least 16 G.B. if you plan to keep the iMac for a long time.
The cost of an additional 8 G.B. ram is $200, which is steep, but it is worth paying for in the long run.
Before we proceed, have a look at the new iMac M1 Video
Design & Display
The new design is a mixed bag for me. I love the colors and vibrance that the new iMac can bring to the monotonous work desk. The green, pink, yellow, and violet colors look very pleasing, and you may like them. It reminds me of the old Macintosh computers released in 1998 from Steve Jobs era.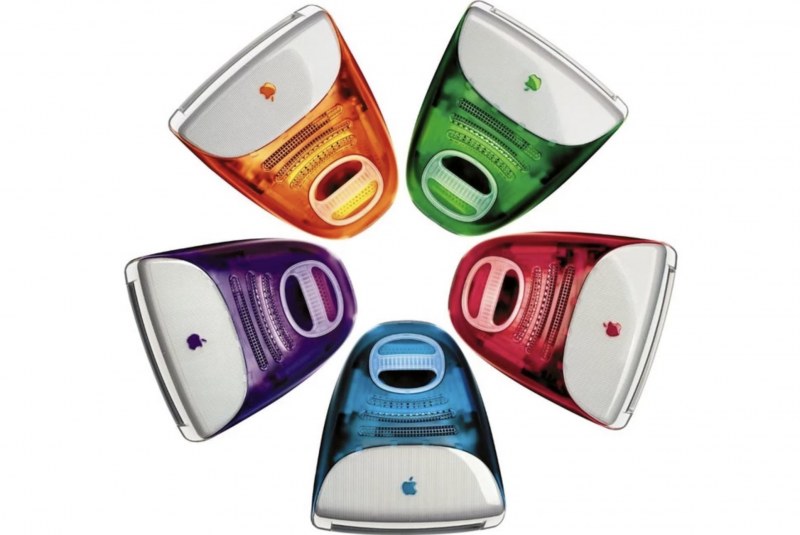 Apple has considerably reduced the size of bezels on the three sides, but the bottom bezel is enormous and looks ugly. There is a prominent speaker setup and an entire motherboard and processor assembly at the bottom, but I'm not too fond of the bezel.
Also, the bezels are white instead of black that usually blending better with the display.
Apple has made the iMac thinner (measures only 11.5 mm) than the last iteration, and instead of using the space at the back, they are using the bottom chin for housing the electronics. I have a near borderless 4K L.G. monitor on my desk with my custom-built P.C. It looks undoubtedly better than the large bottom chin iMac. I am not sure why Apple is not utilizing the space behind the monitor for electronics and speakers to make it more appealing.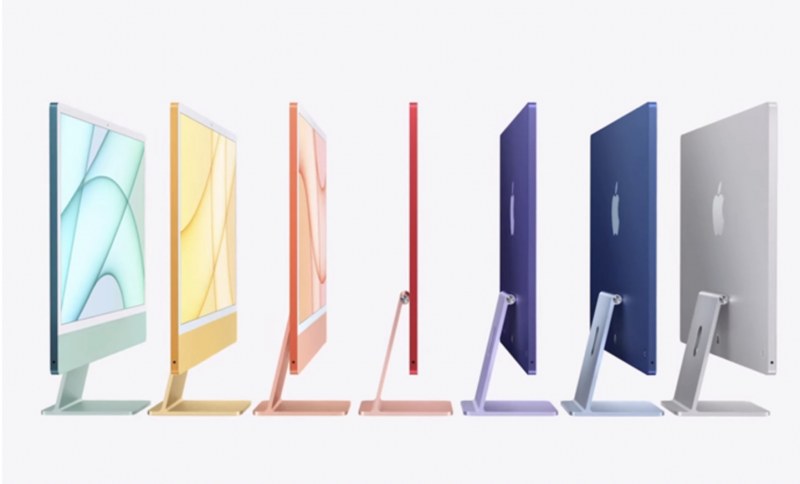 Also, the white bezels on the sides of the monitor are not intuitive – black bezels are less annoying when you are watching a movie or a video in full-screen mode. I am sure Steven Jobs would have twitched in his grave after seeing this design and would have cursed whoever approved it. P.S. – I loathe the thick ugly bezels on my MacBook Air M1 – I'm not too fond of the fact that it doesn't look like the Dell XPS 13. Apple, you can do a lot better with that $195 billion cash reserves.
Performance
Powering the Apple M1 iMac is the M1 processor that we have seen power the Macbook Air and Pro. It is a crazy fast processor, and considering the low TDP and energy consumption, it is miles ahead of both Intel and AMD laptop processors.
But wait, iMac is a desktop; I don't have to carry it anywhere, nor does it work on a battery; it can consume a little more power, and I won't mind it. Why would Apple put a laptop processor in a Desktop?-Maybe they think it is the starting range of Desktop and will be used by home and office users who are not doing anything that involves a hefty workload. Why buy the iMac when the performance is the same as a portable MacBook Air or the new iPad Pro.
Past iMacs were far more potent than the Macbooks.
I expected to have a faster processor, maybe 40 to 50% faster than M1, with 10 Cores that can reduce video editing time. Maybe Apple will use a new, more powerful processor for the 16 inch MacBook Pro and the 27 Inch iMac later.
Lastly, all the models come with 8 G.B. of unified memory that I think will be less (I even bought 16 gigs for MacBook Air M1), and you should too get the 16 gigs upgraded iMac for doing heavy tasks.
Ports
The new iMac comes with 4 USB Type C ports, and two of these are thunderbolt ports. I know the future of ports is USB type C, but I still have tons of gadgets requiring USB Type-A ports. Apple, you could have added that dongles are a terrible solution.
The Macbooks have just 2 USB Type C ports, and connecting anything to these machines is a PIA. It would help if you always carried the dongles. If Apple offers a better design and processor in the upcoming 27 Inch iMac, I may be enticed to burn my hard-earned money on it. But indeed, not on this big bezel iMac.

Apple Mac Studio – Ultimate Productivity Power House
Apple has introduced the most powerful and compact personal computer at an event on 08th March 2022.
The new Mac studio is based on the Apple M1 processor that uses the ARM architecture instead of the x86 (used by Intel and AMD) and offers incredible performance and energy efficiency.
Apple Studio is a compact PC, bigger than the Apple Mac Mini, but comes with a far more powerful processor.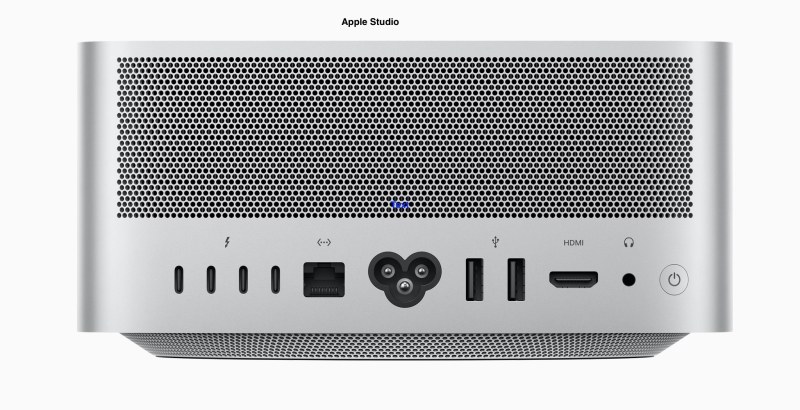 Key Specs and Details for Mac Studio
The Apple Studio price starts at Rs. 1,89,990 and goes up to 7,89,990 depending on the configuration. Let's look at the key specs and features and some performance benchmarks.
The Apple Studio comes with a lot of ports, and you can easily pair an external monitor, mouse, keyboard, and other accessories with ease. You can even use a UCB-Type C dock to add more monitors.
Processor Options – The Mac Studio is available either with the M1 Max processor or the new M1 Ultra processor
| | |
| --- | --- |
| M1 Max | M1 Ultra |
| 10 Core CPU | 20 Core CPU |
| 32 Core GPU | 64 Core GPU |
| Upto 64 GB unified RAM | 128 GB unified Memory |
| 400 GB/Second Memory bandwidth | 800 GB/s memory Bandwidth |

Apple M1 Max used in the 16 Inch MacBook Pro was the fastest processor from Apple before the M1 Ultra was announced.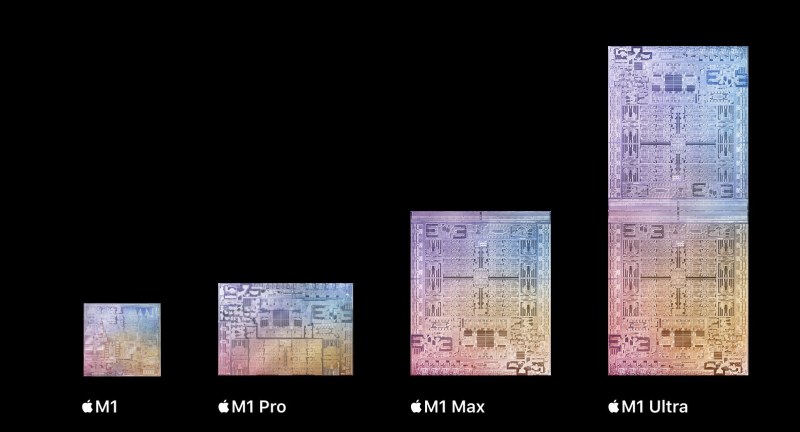 The Apple M1 Ultra is actually two M1 Max chips joined using a custom-built packaging architecture called UltraFusion.
Apple claims that the Ultra Fusion is unlike any other tech that is available currently with other companies and offers twice the connection density and a crazy fast 2.5TB/s of low-latency interprocessor bandwidth using very low power.
The M1 Ultra works like a single processor for the software and Apps and there is no extra optimizations required by the App developers.
Apple M1 Ultra Performance Benchmark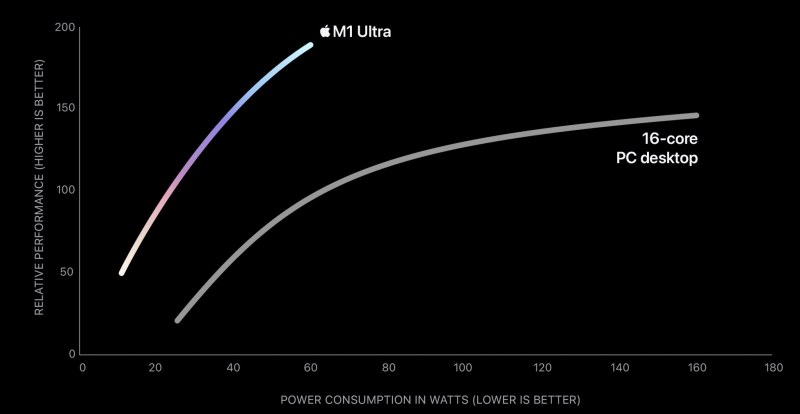 The Apple M1 Ultra is an amazing chip as it can deliver superior performance compared to Intel or AMD processors using a fraction of the power.
Apple M1 Ultra GeekBenchmark Performance
| | | |
| --- | --- | --- |
| Processor | Single Core | Multi-Core |
| Apple M1 Ultra | 1793 | 24,055 |
| Intel i9 12900k (16 Core) | 1990 | 17204 |
| AMD 3990X (64 Core) | 1213 | 25133 |
If we consider the Geekbench scores the 20 Core Apple processor is faster than the i9 12900k uses significantly more power and also is very close to the 64 Core AMD Threadripper.
Also, the M1 Ultra is slightly slower when it comes to the single-core performance Vs the 12th Gen Intel i9 processor.
Apple says the M1 Ultra is a 5Nm manufacturing process and has 114 billion transistors which are more than Nvidia RTX 3090 and the Intel i9 12900K put together.
On top of this Apple M1 Ultra has just 60 Watts power consumption vs Intel i9 12900K has 125 watts base power consumption and 241 Watts Turbo Power consumption. Also, Apple claims that the M1 Ultra has 200 Watts less power consumption in comparison to the comparable desktop graphics card.
Considering the power efficiency and performance it doesn't require huge cooling solutions that are required to cool down the processors like AMD 5950X or the Intel 12900k.
Of course, Apple Studio as the name suggests is meant for content creators and is not a gaming machine. If you are a Final Cut Pro X user or you use the Adobe Premiere Pro or after-effects then the Mac Studio is a dream machine for you. Apple claims that the system can play 18 streams of 8K ProRes simultaneously.
For the Final Cut Pro X, the M1 Ultra is 500% faster when compared to the 27-inch iMac with Radeon Pro 5700 XT and an Intel Core i7 processor.
You can check more performance benchmarks details on the Apple official website.
---
Apple Mac Pro and Apple Pro Display XDR Launched in India
Apple has launched the new Mac Pro in the Indian market, and it is pretty expensive. The Mac Pro is available in India for a whopping starting price of Rs. 4,99,900.
The good thing is that Apple is bringing all the variants of the Mac Pro to India, and buyers can configure it to their heart's desire.
The higher version of the Mac Pro can cost over 15 lakhs with a configuration of upto 28 Core Processors, 1.5 TB Ram, and Dual GPUs.
The mean machine is not meant for everyone, but only professionals are looking to run specific applications like Final Cut Pro, Apple Motion, and other high-end Mac applications.
When building the Mac, you can opt for 8, 12, 16, 24, or even 28 Cores Intel Xeon Processors.
On the Graphics front, we have three options available. The base option is the AMD Radeon RX 580 8 GB GDDR5 graphics card.
Next, we have the Radeon Pro W5700X with 16 gigs of GDDR6 memory. For higher needs, you can opt for the Radeon Vega II Pro or use Dual Vega II Pro GPUs.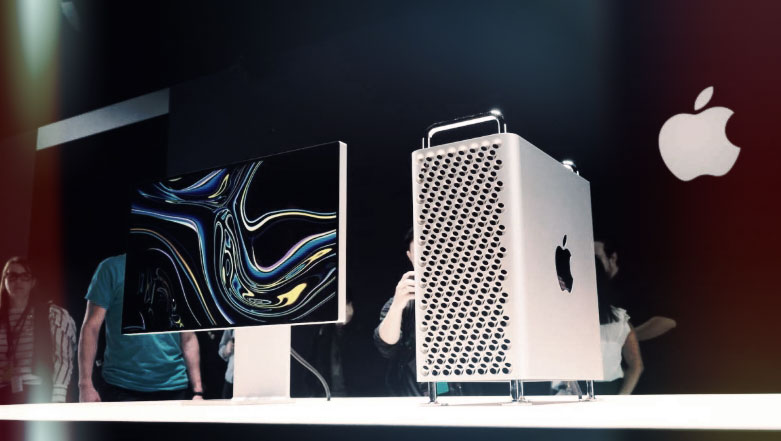 Also, the amount of Ram is configurable, and you can start with basic 8 G.B. of DDR4, 2666 Mhz, ram up to high speed 1.5 TB Ram (2999 Mhz).
Besides, if you want more video editing performance, you can even bundle the Apple Afterburner ProRes and ProRes RAW accelerator card.
The new Mac Pro weighs 18 Kg, a bulky cheese grater. Notably, It doesn't come with a monitor; you will have to buy it yourself.
Apple has also listed the new Apple Pro Display XDR on the official Indian website. I am not sure about the Indian Price, but we can expect it to be close to Rs. 3,65,500.
Also, the ProRes XDR display doesn't come with an in-built stand, and you will have to buy that separately, too, Rs. 72,000. No kidding, the stand-alone costs 72k.
So are you thinking of buying the new Mac PRO? Share your thoughts in the comments below.