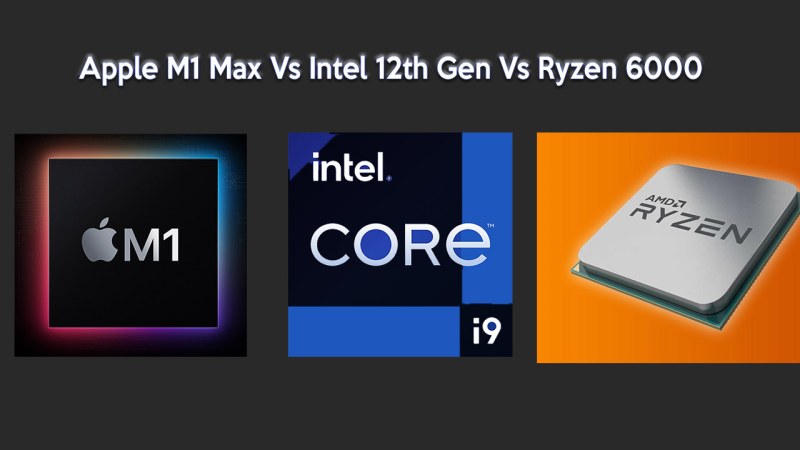 In this article, we are comparing the Intel 12th Gen Alder Lake processors, AMD Ryzen 6000, and Apple M1 Max. We will do a performance comparison, share benchmarks and relative performance to see which is the best laptop processor.
Before diving into the comparison and benchmarks, let's have a brief look at each processor series.
Intel 12th Generation Processor (Alder Lake)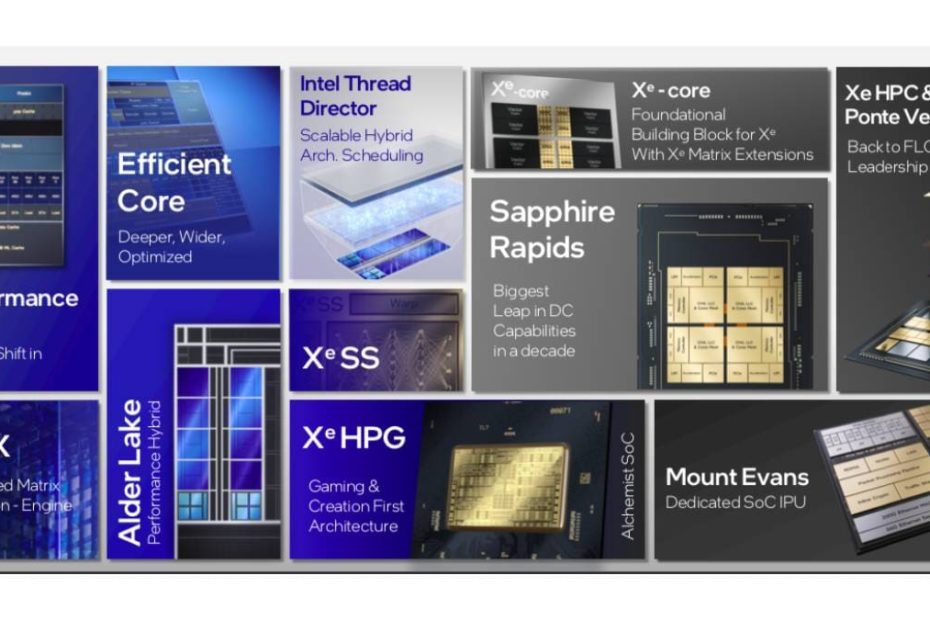 Intel has recently unveiled the powerful 12000 series processor that offers a unique combination of efficiency and performance cores. In addition, all these new 12th generation processors are based on the hybrid architecture that includes high-performance Golden Cove P-cores and high-efficiency Gracemont E-cores. Also, it comprises Intel Xe- LP graphics and up to 4* Thunderbolts 4 ports.
The Intel i7 and i9 processors have up to 14 Cores and 20 threads. These have up to 24 MB Cache, 5.0 GHz clock speed, and 45 Watts base power consumption.
Let's have a look at some of the Intel 12th Gen Processors architecture and configuration:
| | | | | | | |
| --- | --- | --- | --- | --- | --- | --- |
| Processor | Performance cores | Efficiency cores | Threads | L3 cache | Max Clock Speed | Power Draw |
| i9-12900H | 6 | 8 | 20 | 24Mb | 5.0GHz | 45W |
| i7-12700H | 6 | 8 | 20 | 24Mb | 4.7GHz | 45W |
| i5-12600H | 4 | 8 | 16 | 18Mb | 4.5GHz | 45W |
The processors have support for DDR4, DDR5, LPDDR5, and LPDDR4X. The top-most chipset by Intel is the Core i9 – 12000HK with 14 Cores, including 6 performance cores and 8 efficiency cores. On the other hand, the mainstream Core i7 – 12700H processors also have 14 cores (6 performance + 8 Efficiency cores) with a 4.7 GHz clock speed.
The above-mentioned processors are meant for bigger and more powerful laptops. Typically suitable for gaming, design, content creation, and other heavy workloads.
Further, Intel has also launched P-Series and U-Series chipsets for thin and light laptops. Also, the Alder Lake-loaded laptops will be available soon by ASUS, Dell, Lenovo, Hp, and other OEMs.
Related Article – Intel launched desktop processors that offer excellent single-core and multi-core performance For more details, read here: Intel 12th Gen Desktop Processors – Key Specs, Benchmarks Vs AMD Ryzen
AMD Ryzen 6000 series Processor
AMD has launched the 6000 series processor at CES 2022 based on the 6nm process NS with Zen 3+ core architecture and RDNA 2 integrated graphics. Also, AMD stated that the new Ryzen chipsets would have a maximum boost frequency of up to 5 GHz and enhanced graphics. The high-end chipset configures up to 8 cores and 16 threads.
Moreover, the Zen 3+ architecture can adjust the speed with the help of adaptive power management. The battery backup can be improved as the processor uses 30% less power during multi-tasking.
The company has unveiled two processor series, U-series and H-series chipsets. The U-series is made for thin and light laptops, whereas the H-series is for gaming and creator notebooks. Further, the new AMD Ryzen processors will support the DDR5 memory, AI noise cancellation, and WiFi 6E. Also, it has PCIe 4.0 and USB 4 port support.
Additionally, AMD claimed that the new processors are 11% faster in single-threaded performance and up to 28% faster in multi-threading performance than the Ryzen 5000 series chipsets.
Apple M1 Max Processor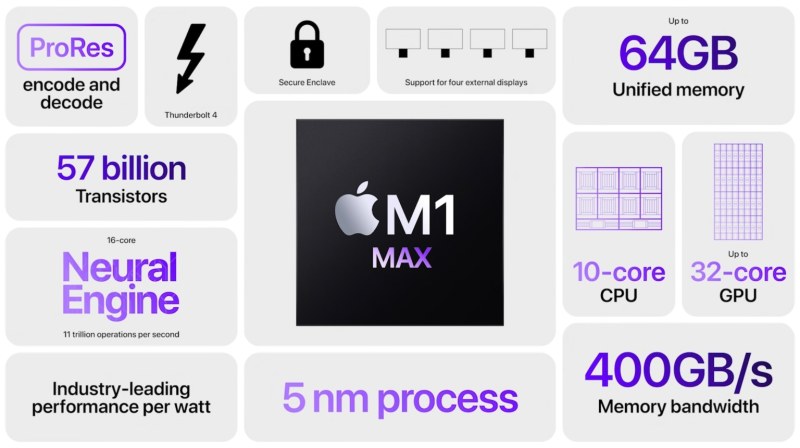 Last year, Apple introduced the most powerful M1 Max chip based on ARM architecture. M1 Max is based on the SoC (System on a Chip) technology, and it has up to 10 cores, including 8 performance cores and 2 efficiency cores.
Moreover, it also packs a 32-Core integrated GPU. Unlike AMD and Intel mostly use dedicated Nvidia or AMD graphics cards in laptops, Apple doesn't require any such graphics card. The M1 Max is 13X faster in rendering in Final Cut Pro than the 13-inch Intel MacBook Pro. Further, the chip has 57 billion transistors, and it consumes up to 40% less power. However, M1 max doesn't support turbo boost for single core.
Also, the chip doubles the memory interface that can support up to 64 GB and has a higher-bandwidth on-chip-fabric.
Comparing Performance:
There is no doubt that AMD has ruled the processor market since the launch of AMD Ryzen 4000 series processors. However, the game is changing now as Alder Lake will give a turning point in the market with the all-new hybrid architecture.
Intel's high-end chipset, i.e., the Gen Core i9 – 12900HK (6-P Cores and 8-E Cores), will give tough competition to the top tier AMD Ryzen 9 6980HX with 8 cores and 16 threads architecture. Intel claims that the Core i9 – 12900HK is the fastest processor for 1080 gaming with 28% improvements.
Note – There are no laptops currently available with the AMD Ryzen 6980HX or 6900HX, so we will have to wait for exact numbers. However, the Asus G14 (2022) is available with the Ryzen 6900 HS (35 Watts) and I have shared some benchmarks for that as well.
As per the claims made by AMD, Ryzen 6000 series will double the 1080 gaming performance and will achieve up to 125% improvement in the 3D rendering process than that of the Ryzen 5000 series.
On the other hand, Intel stated that the Hybrid architecture can be 49% faster than the Ryzen 5000 series chipsets.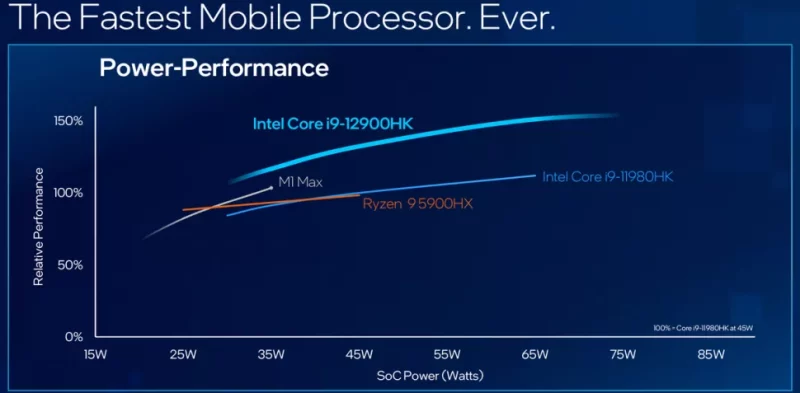 The M1 Max chipset offers the best performance per watt and can give Intel's Alder lake chipset a solid fight. Intel and AMD still have to improve when it comes to power efficiency compared to M1 Max.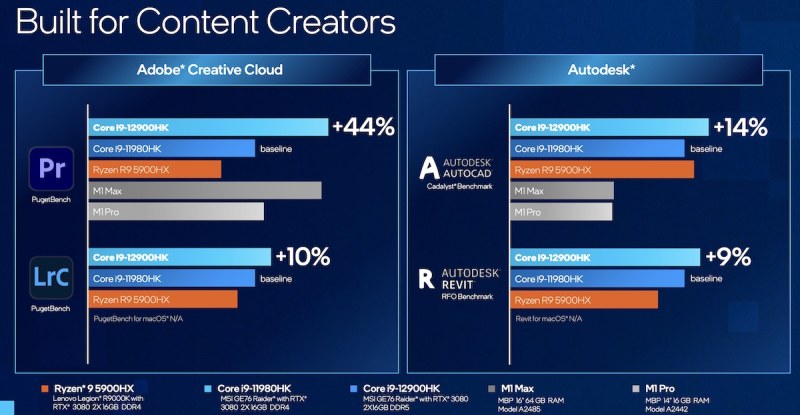 Accordingly, Intel also commented that the new Hybrid architecture would take a good lead-in content creation against Apple M1 and AMD 6000 series CPUs. As per the given data by Intel, it shows a 44% enhanced performance with applications like – Adobe Creative Cloud and Blender. We will get the final performance data once the Alder Lake and AMD 6000 series are practically compared with M1 Max.
Below are some of the independent Cinebench R23 Benchmarks
Performance Benchmark: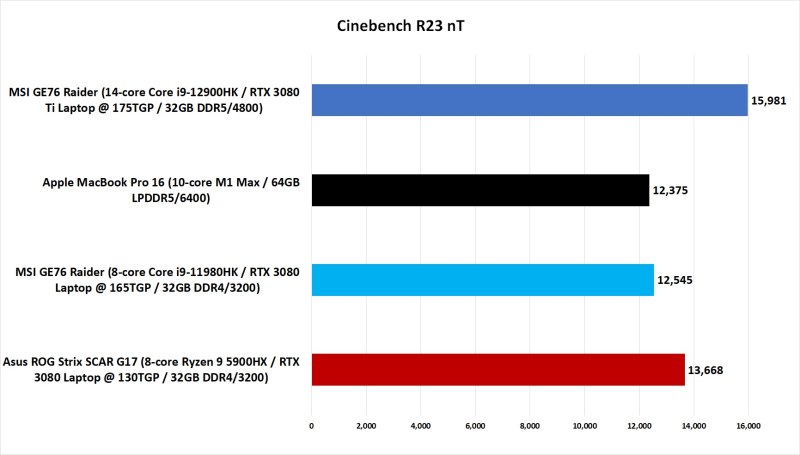 AMD Ryzen 6900Hs scores 14428 in multicore performance (not in the chart) which is faster than the M1 Max but slower than the more energy-consuming Intel Core i9-12900HK.
Intel leads in Cinebench score with the newly launched 12th Gen Intel Core i9 – 12900HK. Here, it is adjoining other components like Nvidia GeForce RTX 3080 GPU and 32 GB DDR5 RAM. Intel Core i9 beats M1 Max by 24% as per the data given.
The AMD Ryzen 6900HS scores close to 1599 when it comes to Single-Core performance and is slower than the Intel 12th Gen and the Apple M1 Max.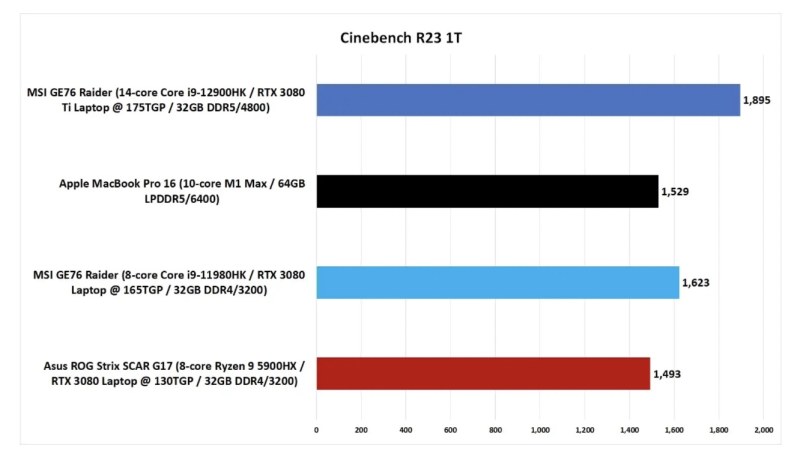 Gaming Benchmarks
Below are the Gaming Benchmarks for the Asus G15 Vs Asus M16. The Asus G15 (2022) is powered by the 6900HHS and RTX 3070 Ti whereas the M16 is powered by the 12900H and the RTX 3070 Ti. The gaming performance is about 3-5% faster on the M16 vs the G15. But there is not too much difference.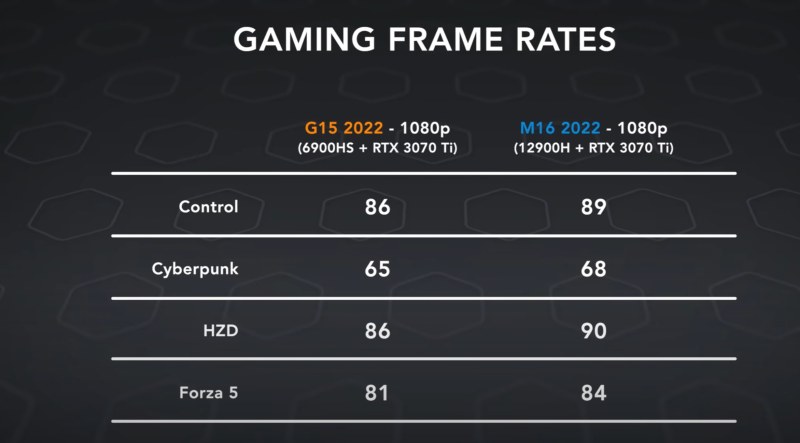 Adobe Premiere Pro Performance 12900H Vs 6900Hs
AMD VS Intel – Which is better for video editing? The Adobe Premiere performance for the new Intel i9 12900H is outstanding. It does produce more heat and the fan noise is also high to keep it cool. But the raw performance is way better than most of the machines.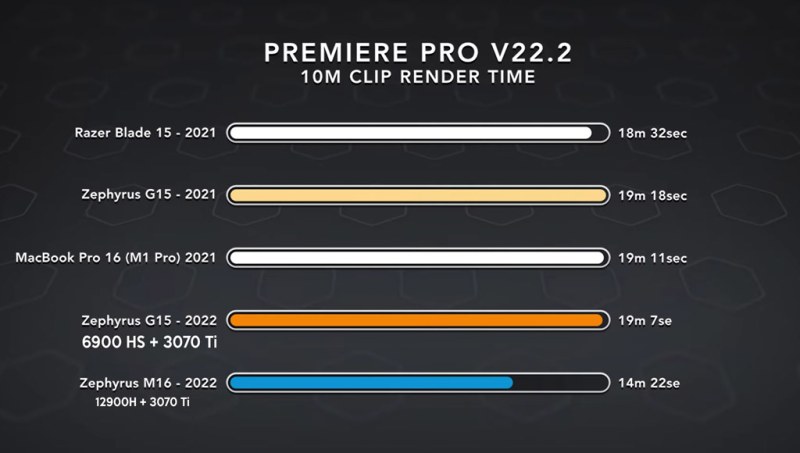 CineBench R23 Multi-Core
The Intel 12900H is way superior to the most other processors, thanks to the addition cores on the 12900H. The 12900H has over 20% lead over the 6900Hs when it comes to the multi-core performance that can easily help creators running Adobe premiere pro or After Effects.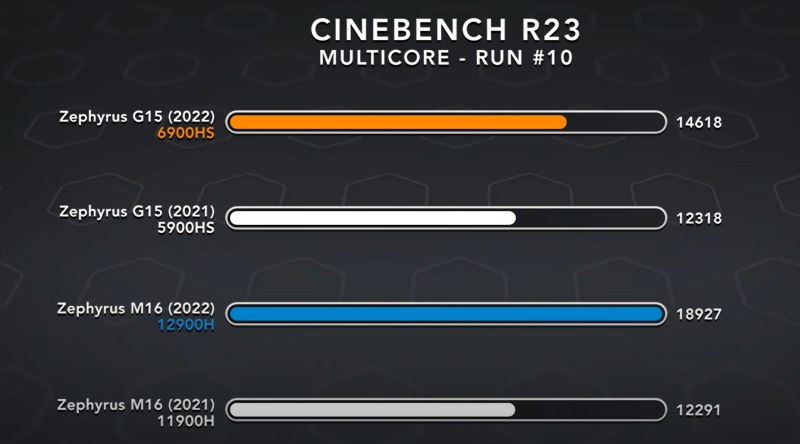 Concluding Thoughts
As far as raw performance goes, Intel may get the crown back with the Intel Alder Lake processors thanks to the additional cores. The 12900HK has 14 Cores Vs 8 Cores on the AMD Ryzen 6900H and 10 Cores on the M1 Max. However, the M1 Max uses way less power (< 35 Watts) whereas Intel GPU + Nvidia GPU will together use more than 75 Watts to beat M1 Max.
Know More About – Upcoming Laptops 2022 – Top New Intel, AMD, Apple Laptops
Where does all this leave AMD? Some were in the middle as far as performance and efficiency go. Intel has done an incredible job even when it comes to Single-Core performance and this will help get a lead in gaming for the brand.
For Content Creators who use Adobe Premiere Pro and the After effects – we know these love more cores and Intel Codes are also very fast leading to improved performance. However, don't expect much battery life from these systems – AMD and Apple will just offer far better energy efficiency.
If you use Final Cut, Pro X, for video editing – your choice is limited to the Apple M1 Max or M1 Pro are both excellent in running the Apple proprietary software and way faster than the Adobe Premiere Pro for most use cases.
Thanks for reading the article, I will add up some more details as more benchmarks are available.
Let me know in the comments below – I love to read all comments and answer them.
Also, Watch very informative Video By Dav2D on the performance comparison of 12th Gen Vs the AMD Ryzen 6000
Benchmark image and content source:
XDA Developers On Intel 12th Gen
Youtube Video 1 – Video 2 By Jarrods Tech Youtube
Written By Heena Makwana and Edited By Kanuj Sharma