This is one question you would be thinking about after buying the expensive Apple iPhone 13 or a Samsung Galaxy S21. The Samsung S21 has the Corning Gorilla Glass Victus protection, and Apple also uses toughened glass to make the iPhone screen scratch-resistant.
It is interesting to know that the first phone with Gorilla Glass was the original iPhone. Actually, Corning developed the Gorilla Glass for mobiles on the behest of Steve Jobs; and Apple has invested a boatload of money in Corning to create better protective glass for mobiles.
Also, several mobiles come with Gorilla Glass 6, which is even harder and more resistant to breaking than the Gorilla Glass 5.
But the question is, do you still need a screen protector after all the advancement in the hardened glass technology?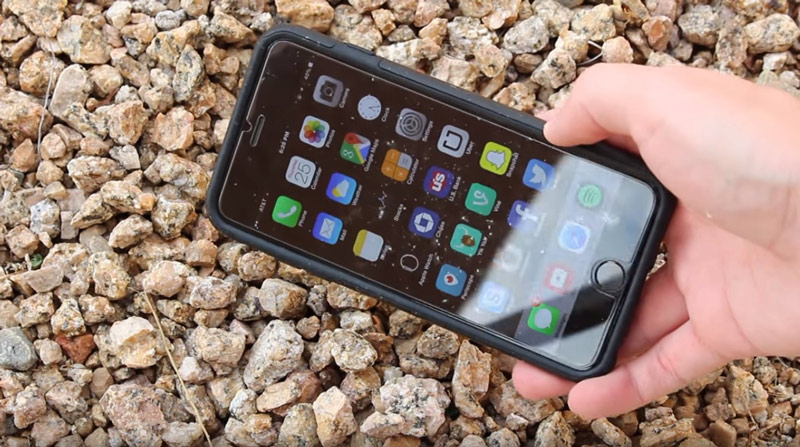 Most modern smartphones have a hard scratch-resistant glass that promises to keep your smartphone scratch-proof.
The primary culprits for minor scratches are keys in your pockets, and the tiny dust or sand particlescan also create micro-scratches on display.
Do You Need a Tempered Glass or Plastic Screen Protector? Even With Corning Gorilla Glass 6, 5,4,3, etc.?
The short answer is – Yes!
Now read the long answer…
I read many articles that say if you have a modern smartphone with the Gorilla Glass 5, you don't require a screen guard.
Can Gorilla Glass prevents micro-scratching on display when it hits anything harder on the Mohs Scale? – The answer is No. Even with the hardest Gorilla Glass protection, you will still find that the micro-scratches appear on display after a few days of usage.
Before I tell you why that happens or do you really need a screen protector, let me share a little personal incident.
My Experience: Using Smartphones without a Screen Protector?
I used the Samsung Galaxy S9 (Corning Gorilla Glass 5) and recently shifted to the Asus Rog Phone II that comes with the Gorilla Glass 6 for protection. The Gorilla Glass 6 is nearly the same as the Gorilla Glass 5 when it comes to scratch resistance, but it can take more falls or drops, which makes it slightly better.
I have several other phones for testing and reviews.
Samsung S9 (Corning Gorilla Glass 5)
I have been using it for nearly one year without the screen protector, but I always use the silicone back cover, which protects the display in case of a fall. I rarely keep it in the jeans pockets as most micro-scratches are caused due to rubbing of fine dust or sand with the display.
However, despite extreme precautions, several micro-scratches have come on screen but are very fine and don't bother me much. But there are scratches.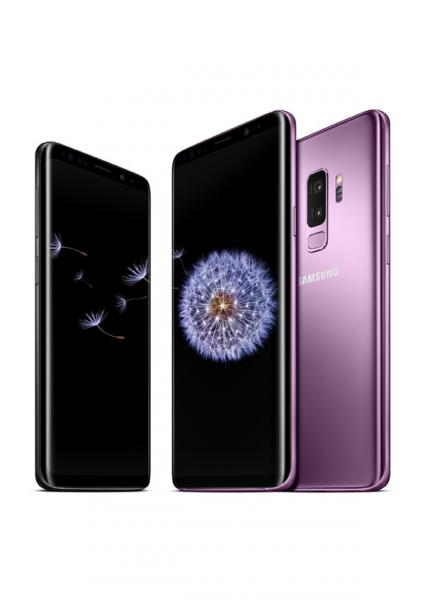 I like to use the mobile without the screen protector, the experience of using the smartphone without it is perfect.
The touch response from the screen is smoother, and it is easy to type and use with increased sensitivity.
However, if you want the display to stay in flawless condition, I suggest using a screen protector.
Asus Rog Phone II (Corning Gorilla Glass 6)
I have been using the Rog Phone II, and initially, I did not use a screen protector, but after some days of normal usage, many micro-scratches started to appear.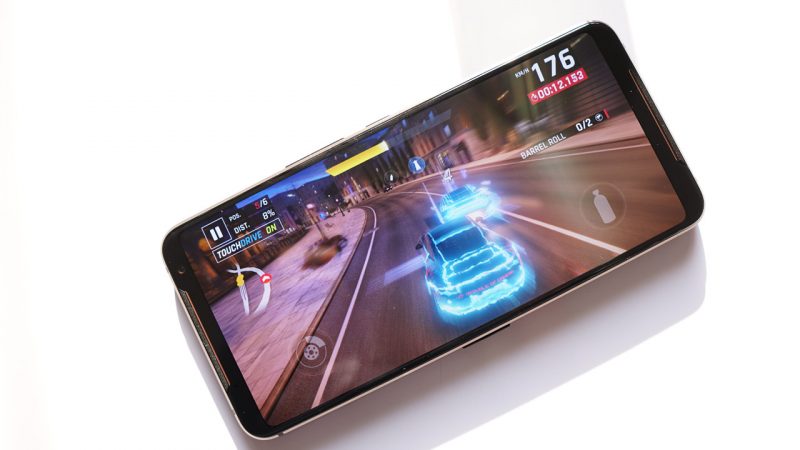 The Corning Gorilla Glass 6 is great as far as hardness and scratch resistance are concerned compared to the Gorilla Glass 3/4. (Read more about Gorilla Glass here)
Update – My Asus Rog Phone II fell from my hand and the display was broken. I was not using tempered glass. It fell from 3 feet height only. As it is a bulky mobile and display cracked instantly. The cost of display replacement is Rs. 16,500 or USD 250. The Super AMOLED display panels are very expensive and can cost twice as much as the IPS LCD panels.
This made me realize that it is better to use a protector.
Even if you don't drop and break the display, you will still see micro-scratches on it after some days of usage.
Most Likely, the scratches on my smartphone were caused by sand particles as they are sharp enough to scratch toughened Gorilla glass.
If you keep the smartphone in your Jeans front pocket you will also observe this happening, better use a screen protector.
You can either buy the toughened glass screen protectors, which are reasonably easy to install compared to the plastic screen protectors, or buy the conventional plastic film screen protectors.
Google Pixel 3 XL
Even Phones like the latest Google Pixel 3XL (using a Corning Gorilla Glass 5) get scratches quickly.
Youtuber Geekyranjit said in a tweet, "Scratches on his Pixel 3 XL near the earpiece -This gorilla glass is a scratch magnet. If your device has Gorilla Glass 5, just get a screen guard. Else within a few weeks of usage, it will scratch up." (Source Link to tweet)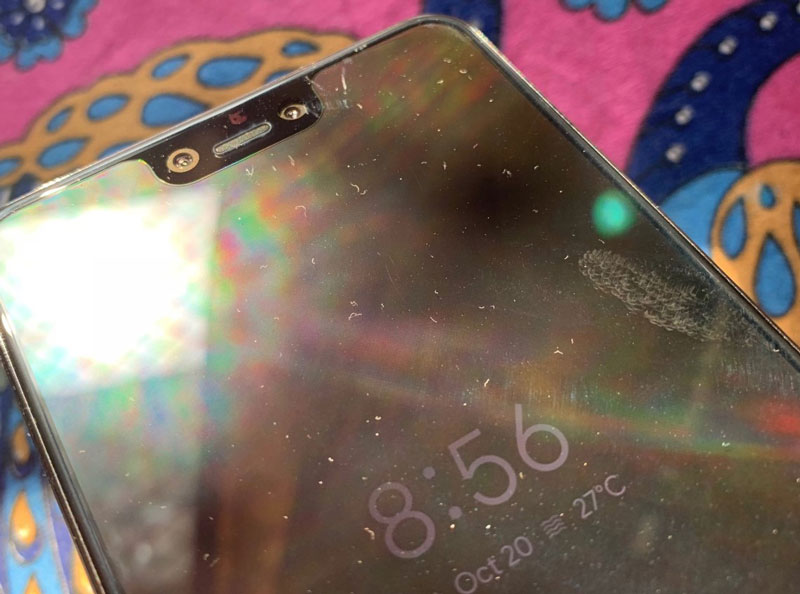 So Should You Use a tempered Glass or Screen Protector With Corning Gorilla Glass 5/6?
The straight and simple answer is yes. It is best to use the Screen Protector or Tempered Glass to prevent micro-scratches or to prevent display cracking due to a sudden fall. Moreover, to keep your phone new and have a good resale value, I think it is a must to use a screen protector and a case.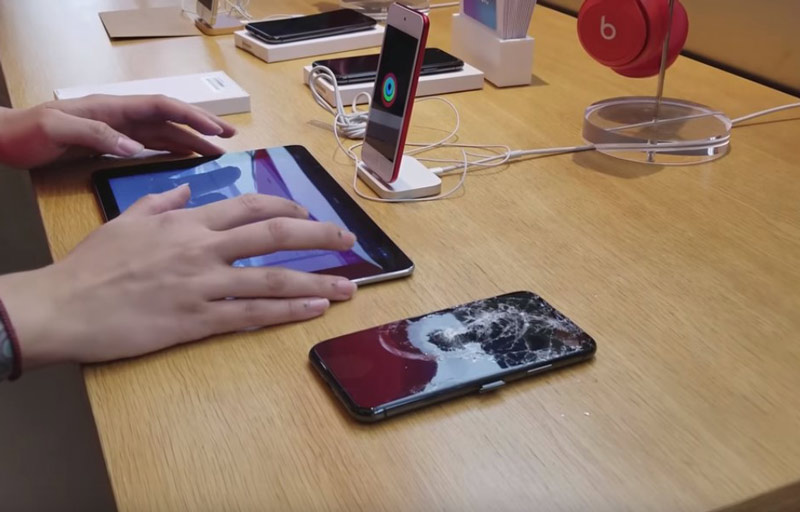 Which Screen Protector You Should Buy?
There are several available in the market (offline stores) that start at Rs. 80 or 1$ to those that cost as much as $20 or Rs. 1200. I usually buy from the retail stores as there are hardly any trusted brands, and there is a big problem of counterfeit products in this unregulated market.
I think for a budget of $4 or Rs. 200-300, you can get a decent screen protector (tempered glass, thin, flexible, and strong).
Why Should You Always Use a Screen Guard?
It protects your mobile screen from micro-scratches; it does not matter if you have an iPhone or Pixel or Samsung; you need it.
In case of a sudden fall or accidental drop, the Tempered Glass will protect the screen. Else you will have to bear the costly repairs.
Most phones don't come with accidental protection or free screen replacement, so it is logical to protect the displays.
Protect your eyes from glare. Some of the premium scratch guards, help reduce glare.
The oleophobic coating may help reduce the fingerprint marks on the screen to some extent.
Major Disadvantages of Using a Screen Guard.
It reduces the touch responsiveness and delightful feel of the naked glass screen.
If the quality of the screen guard is not good can reduce color accuracy and viewability.
Screen Guards with small or large size than the display looks odd and may come out quickly.
In my humble opinion – The advantages of using a mobile screen protector outweigh the disadvantages by a considerable margin. It is always good to use protection(in all cases – pun intended) than be sorry 🙂